London's most reliable domestic
cleaning service.
Book a domestic cleaner instantly below.

Book
Booking a London cleaning has never been easier. We have designed a booking form which lets you book a top rated cleaner in 60 seconds. Simply select the date and time you'd like your domestic cleaner to show up, choose the cleaning plan you want, tell as your address and pay. We'll manage things from there!

Clean
Our cleaners in London will arrive within the 1-hour arrival window you chose. All you need to do is show them around your home and your cleaner will be ready go. Leave us to the dusting and cleaning of your bathroom, kitchen and surfaces. This is our passion and something we truly love doing!

Relax
The only thing left for you to do is relax. We know how busy some of you work in the office or raising kids and how tiring that can get. Hiring Glimmr gives you back your free time. Go visit some of the amazing places London has to offer, be it heading out west to Kensington where you'll find Hyde Park or east to Hackney for some of the hip parts of town. Alternatively, sit back, have some cookies and relax!
GLIMMR HAPPINESS
GUARANTEE
Our 100% Happiness Guarantee ensures that you receive the best cleaning experience. If you're not satisfied with the quality of service, let us know and we'll come back to re-clean at no extra cost.
WHAT'S INCLUDED IN A CLEAN
Living room & common areas
Customise your clean by adding instructions in your online account. They are sent directly to your cleaner's mobile app, ready for the clean.
Customise your clean by adding instructions in your online account. They are sent directly to your cleaner's mobile app, ready for the clean.
SERVICES WE PROVIDE
Domestic cleaning services in London are Glimmr's forte, and this is due to the fact that we have been around for many of years, old enough and wise enough to know what each house really requires and so our customers don't need to say much to us. We do the cleaning job that exceeds your expectations. Whichever service you choose, our cleaners in London will provide a cost-effective and reliable service.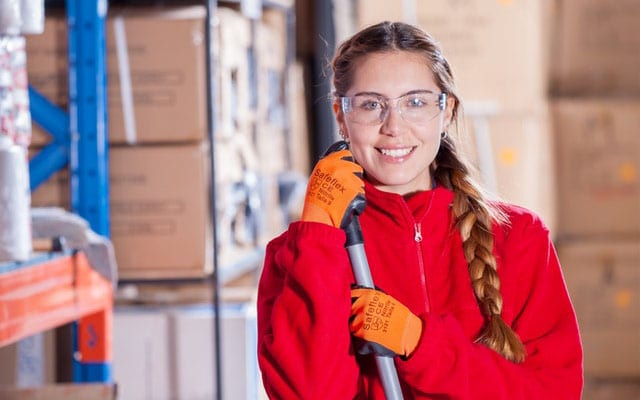 REGULAR CLEAN
Cleaning in London is one of our most highly rated services, because we have hundreds of clients within London that have referred us and booked us for regular cleans. Our customers want to know that Glimmr is always there to clean their surfaces, light switches, bathrooms and so on. Our customers also enjoy the benefit of every cleaner being able to understand any special instructions that you may have, so it'll be a truly bespoke cleaning service. Why not book our cleaners in London today?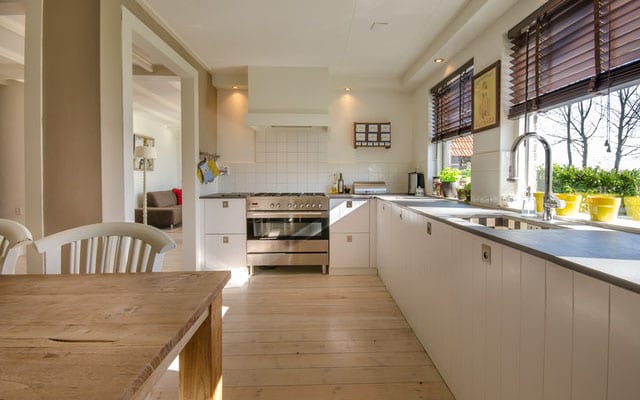 DEEP CLEAN
Deep cleans are intensive cleans that are booked by clients on a fortnightly or monthly basis to rid themselves of the sticky things in the corner that shouldn't really be inhaled or touched! Our cleaners in London are professionals, so they won't be afraid to tackle the grime and put the right cleaning equipment and solutions to the areas of interest. Our deep cleans can help with behind the appliances, behind the curtains and behind the radiators...things you forgot about.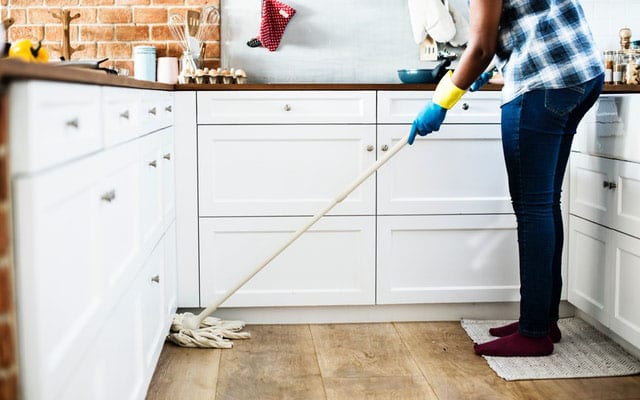 END OF TENANCY CLEAN
End of tenancy cleaning in London is truly a premium service because we have invested in starting relationships with tenants and landlords, meaning we know what both sides expect and desire. The next occupant of the flat, apartment or house will love the new and clean space that Glimmr cleaners have made it to be. Our cleaners in London have cleaned hotels, meaning you can expect your place to look the cleanliness of a hotel afterwards. You might even want to move back in! Book end of tenancy cleaning in London to experience this novel feeling, even if you're not moving out!
Glimmr is made up of friendly home cleaning professionals that go the extra mile to provide QUALITY house cleaning service every time! We understand the importance of a clean, and happy home. We are here to help you achieve that. You can expect from us a transparent and seamless experience from start to finish. A simple booking is the first step you need to take before Glimmr comes in and WOWS you with a spotless cleaning, excellent customer service, and friendly cleaners!
OPERATING HOURS
8 AM - 5 PM
Monday to Sunday
PHONE NUMBER
020 8158 8505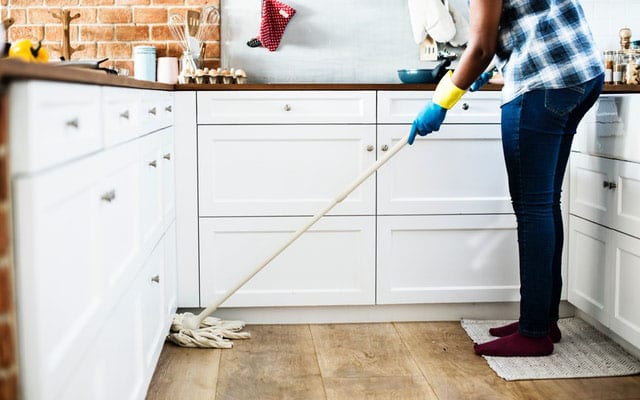 BOOK ON THE RUN
We're mobile friendly. Book just as easily from your mobile phone as you can on your computer.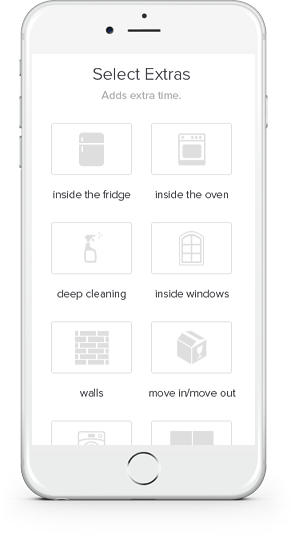 Customize your service
Use our checklists to ensure no spots are missed, or chat directly with your cleaner for special requests.
Are you a commercial space?
What other types of cleaning are there
FREQUENTLY ASKED QUESTIONS
Glimmr offers move out cleanings as an extra priced service to reflect the extra time needed for baseboards, uncleaned carpets, and other areas that have been hidden by furniture for quite some time. 
Please note that we are unable to guarantee your deposit. In addition, your cleaning professional is unable to move heavy furniture or climb ladders, as per our safety policy.
Yes, Glimmr cleaners are equipped with most of the safe, family and pet friendly supplies needed to give your home a sparkle at no extra charge!
The only items we need you to provide are a hoover, a mop and a bucket.
Please let us know if you would like to provide your own special supplies by adding a note to your account after you book.
Glimmr only accepts credit/debit card payments for service. Card transactions for one time cleans are usually charged within one week of booking the clean. Card transactions for reccuring cleans are usually charged within one week of carrying out cleaning activities.
Our pricing is based on the number of bedrooms and bathrooms. Simply go to our booking page and enter this information and you will your price.
Glimmrs's hours of operations are 8:00 am to 5:00 pm. Our last scheduled service starts at 4:30 pm.
Our one hour window allows us to handle the unpredictability of cleaning services.  Homes are different sizes and require different levels of effort needed to make them clean.  So predicting the time spent at a home is incredibly difficult. In addition, we have to deal with other unpredictable factors like traffic, weather etc. Thanks so much for understanding.
If you have booked a cleaning based on an arrival window (8:30 to 9:30 for example), this denotes that the team can be there anytime during this period.  We will reach out to you if there are any major issues however. Alternatively, please contact us here to check on your service.
You can have a look at date and time availability when you are at checkout.
If you are not happy with your service, the let us know ASAP. If you're not happy with your cleaning, we will come out and re-clean. If you still don't think we did a good enough job to recommend us to your friends, we'll refund your money!
YOU'RE ONE STEP AWAY FROM A HAPPY HOME
DOMESTIC CLEANING LONDON
We want to make your life as easy as possible so we've boiled down our services into 3 main types: Regular, Deep Cleaning and End of Tenancy. Once you have booked your cleaning plan, we'll also give you option to add on any extras, for example, carpet, oven cleaning or even ironing. We'll always provide the best cleaning products that get rid of even the toughest limescale!
We also do Airbnb Cleaning!
If you run have an airbnb or you are a property manager then you can set up a third party cleaning service like ours. All our cleaners have worked in 5* Hotels so know the quality that you are expecting. You'll find our services' prices to be very reasonable. Book your Glimmr cleaning today and we're confident that you will agree with our service being the best you have ever experienced.
Why Choose Glimmr Cleaning?
Here at Glimmr we are home to the very best cleaners in London. Whatever your situation, be it a party, your oven is particularly greasy, you're moving house, or you just want a regular cleaning, then our domestic cleaning services are exactly what you need. You'll find that our team of dedicated local cleaners have all trained at the top 5* Hotels across London. They can come weekly, fortnightly, monthly or just for one off cleans. We cover: North London, East London, West London and South London.
Here are a few reasons why you should use our services in London:
We're London's most trusted House cleaning service!
POPULAR SERVICES WE OFFER
Commercial Office Cleaning London, Vacation Rental, Home Organization, Post Renovation Cleaning, Green Eco Friendly Cleaning, Airbnb Turnaround Cleaning, Move In Out Cleaning, Deep Cleaning, Regular Cleaning
AREAS WE COVER IN LONDON
Every cleaner in London is highly experienced in the area, you could probably ask them for directions! However, we're your cleaners in London so let's fully immerse our roles as cleaners and customers. This is to demonstrate that we know your London really well, and so we also include these different locations: Acton, Balham, Barnes, Brixton, Camberwell, Camden, Central London, Dulwich, East Dulwich, Finsbury Park, Forest Hill, Greenwich, Hampstead, Islington, and Leyton
It's more than the place that houses the Big Ben, you know
London is a city in the country England, which is a part of the sovereign state- United Kingdom. London is the capital city of England and it is even the largest city in the entire UK. What most don't know is that London started off as a small city of villages then turned into the thriving metropolis you see today. 
Some of London's famous attraction sites that you might know are Buckingham Palace, London Eye, St. Paul's Cathedral, and Tower Bridge among many others. Even though this enormous city seems to have it all, it only has one airport. So, be sure to purchase your flight as early as you can or you can bid goodbye to ever riding the popular red double-decker bus- a widely-known trademark of London. 
Before you go off and visit the British, remember that London has plenty of immigrants. Expect London to basically be a melting pot of various and distinct people, religions, and cultures. 
In addition to making plans to visit London, do not forget to do your research on their seasonal events. Not all the attractions and places you see on the internet are open all year round, you know. In general, it is best to visit London in the spring and summer for outdoor activities and leisures, in the fall and winter for indoor activities, for visiting indoor hotspots and the nightlife, and for Christmas. So, you might have to ditch the swimsuit if you plan on going to London in November.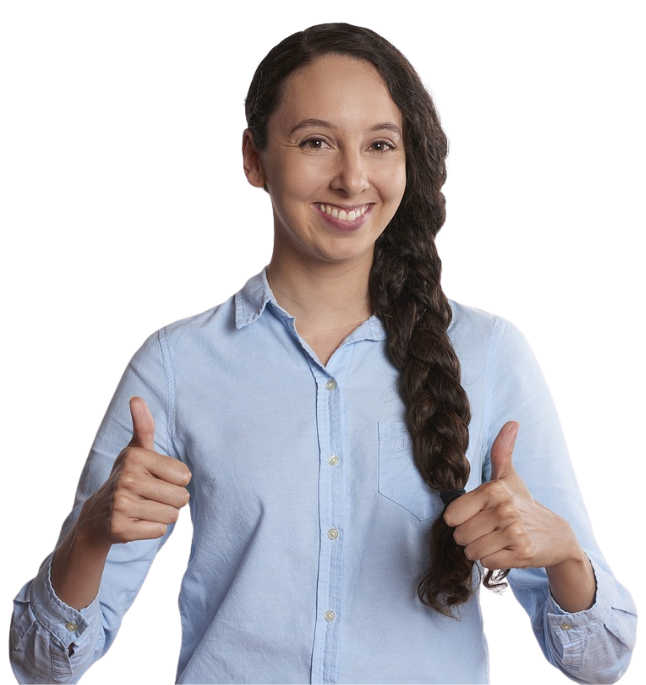 The Dependable London Cleaning Team
Living in the hustle and bustle of the city of London comes with a packaged deal of long lists of tasks and events for each and every day. Sometimes the task of cleaning up your house may just have to wait and fall down the priority list. But most of the time you just can't consistently get your house tidy that you may have to avoid bringing people over. But that is what the Glimmr London team is here to change and solve. 
Glimmr London offers all the types of cleaning services that you may need and that you can think of. You name it! Simple tidying up, general house cleaning, deep cleaning, end of tenancy cleaning, carpet cleaning, oven cleaning, after builders cleaning, serviced apartments cleaning, and even airbnb holiday rental cleaning. Not only can our team of professionals do the task, but they can get the task done efficiently, covering every nook and cranny. Don't believe me? Call us today to see our safe and quality cleaning work first hand and we can guarantee nothing but pleased remarks and comments. 
It is not uncommon to hear that every cleaning company in the massive capital city of England promises to be the best at what they do. But Glimmr London promises that you come home satisfied as we are devoted to keeping your home at a supreme standard of cleanliness. The reliably safe Glimmr London residential cleaning services is here to cross off that "clean the house" task on your already very long to-do list. 
London Cleaners That Actually Get The Job Done
You may be cleaning and tidying your house every day but have you noticed that when you flip over the cushions or look under the couch, there are just some places that are left untouched. Cleaning maids may even focus solely on the exterior of objects since it is only what the eye sees. However, our Glimmr London team can promise a thorough and complete cleaning service that cleans more than you thought even needed to be cleaned. 
Our team consists of only the best in the business. Getting the job done is only the surface of their expertise. Our cleaning professionals provide reliable, safe, and quality work that aims to please customers' needs and expectations. So, don't you worry about calling us up for uncleaned parts of the house found after the job because our crew assures your money is well spent and covers the entirety of your house. In addition to all that, you do not even have to purchase the cleaning tools and products since our qualified team comes into your home fully equipped. 
Maids may have to be asked directly to clean up areas of your house that need some care despite the maid's claim to have done a long day's worth of cleaning. With Glimmr London, you will no longer have to complain. We understand that you want an efficient and effective clean. We are not here to pull wool over your eyes, we just want your home to be restored into its former glory. Just how it should always and deserves to be.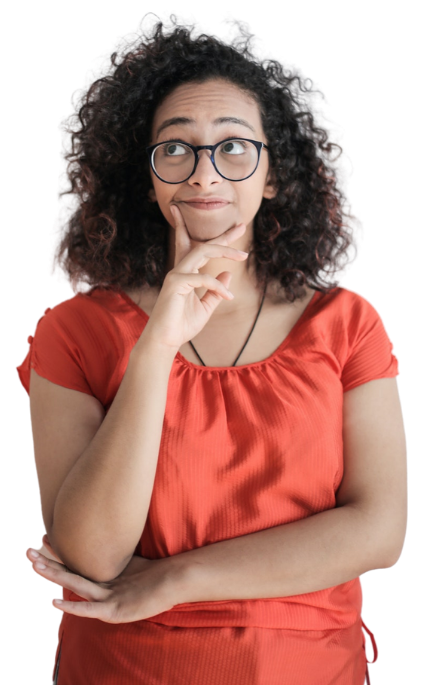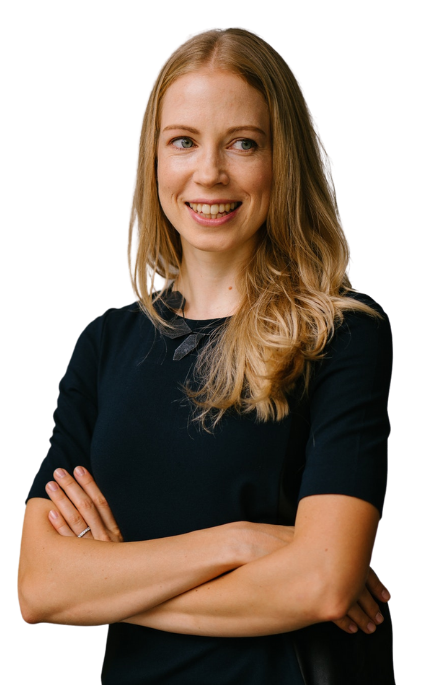 Booking for a House Cleaning in a Jiff
Even when people do hire cleaning agencies, they are often frustrated that the next phase of the process includes multiple forms and sign ups and then consulting and confirming over the phone or chat among many other processes. Lucky for you, the Glimmr London believes in speedy booking. We have created a scheduling process that is straightforward and easy to use. This is because our online booking process was made to be both easy to understand and appealing to the eye. So, expect your booking process to take only minutes of your valuable time. Our online booking site also allows you to schedule a cleaning over any connected device at any time. 
All you have to input is what you need to be cleaned and when you would prefer our skilled maid to arrive. Glimmer London ensures you that both factors will be met efficiently and on time. So relax and enjoy your stay in the magnificent London. Soak up every living moment with our time-saving, online booking. Hotspots are not that difficult to find as tourists around the world tour the city all year round. Hence, the capital city of England is no stranger to catering tourists.
Top 10 Things To Do in London
1. Hyde Park
Hyde Park is probably one of the most famous parks in London, and it's among the biggest in the city. The park has historical significance, having hosted a variety of demonstrations and protests including protests by the Suffragettes.
The park's famous Speaker's Corner continues to be occupied by debates, protests, and performance artists each week. The park is home to many memorial features, along with two bodies of water, the very famous being the Serpentine. The possible activities are paddle-boating, sight-seeing of the many swans, and breathing in the fresh air at the center of London. A must-visit.
2. Westminster
Westminster is referred to as the political hub of London and is home to the homes of Parliament and also the world-famous Big Ben . Big Ben is the name of the bell housed within widely-known clock tower, and it still chimes every hour.
You can also find Westminster Abbey here, which is receptive to the general public most days. While visiting these landmarks, you can take a break at the Parliament Square which features statues of important political individuals such as Nelson Mandela and Winston Churchill.
3. Camden
Camden is a popular neighborhood in north London. It is known for their alternative culture. It is crowded and crammed with goths, punks, rockabillies and tourists alike. Camden features a vibrant community and you'll find numerous of piercing and tattoo shops at this side of town.
The diverse Camden Market features street food from international cuisines, and plenty of stalls selling trinkets and unique artwork to bring home. Go through vintage clothing racks, find a second hand book to bring along with your travels, or even visit some of London's best vegan bakeries at Cookies And Scream.
After shopping and spending your money all in one place, stroll all the way down to Camden Lock to relax by Regent's Canal or walk along the water all the way to the Central District's King's Cross.
4. London Eye
A trip to and around London definitely isn't complete without a visit to the famous and colorfully bright London Eye. Originally constructed to celebrate the millennium, The eye is actually just an enormous ferris wheel which offers gorgeous and breath-taking views across London. At night, the wheel is lit up in seasonal colors and it even is the main centerpiece of London's annual New Year's fireworks display.
You can share a spacious pod with other visitors, or splurge on a personal pod for you and someone special. Team your visit to the London Eye with a tour to the adjacent London Aquarium to check out the aquatic creatures from all over the world, which includes wobbly jellyfish, cute seahorses and mighty crocodiles.
5. Soho
Soho has long been referred to as the center of London's sex industry. The place is a very popular nightlife hotspot even if there are still some sex shops scattered around the area. It gives Soho that delightfully risqué vibe. Soho is commonly considered as the core of the city's LGBTQ community with lots of gay and lesbian bars to visit after the sun goes down and the moon takes centerstage.
In addition to bars and clubs, Soho features a number of theaters, jazz bars and restaurants to explore, making it a cultural hotspot. Its close proximity to Leicester Square means it's also an excellent place to travel to for a couple of drinks after a play or stage show.
But even during the day, Soho does not lose any of its charm. You will still find countless music shops, small cafes and quaint bakeries to check out. You can stop for a coffee and pastry on Old Compton Street and observe the bustling area.
6. Shoreditch
Shoreditch is considered as the trendiest area of London ever since it had gone under extensive regeneration. It's possibly the best nightlife hotspot in London and the best place to live in London.
Packed with bars and eateries, it's the best place to spend every living day and night. You must visit the Trapeze. It is a circus-themed bar that serves inventive drinks out of popcorn tub-style cups.It's like a whole new level of circus.
As for pop culture lovers, Far Rockaway is the place to be- a relaxing bar and restaurant full of comic books, band posters and a regular 90s night. Or visit the Blues Kitchen for some sticky ribs and other American staples.
7. Hampstead Heath
Hampstead Heath is one of the biggest parks in London, covering a whopping 790 acres. It sits on top of some of the tallest places in London, hence, offering excellent views of London from Parliament Hill.
The Heath features grassy fields, wooded areas, and a variety of enormous ponds. It's the best place to experience London's nature with tons of wildlife and some woods which make you want to get lost in.
There are even some swimming lidos for those feeling brave enough to swim outdoors during the great British weather. For history enthusiasts, you must definitely visit the Kenwood House. It is a historical residence that's known for its art collection.
8. BFI
The BFI – or British Film Institute – is a definite must-see for film lovers. The BFI is situated on the popular Southbank and is the perfect spot to just chill and relax after a stroll along the waterfront which radiates the vibrant culture and atmosphere of this side of London.
The BFI show films from mainstream blockbusters to reshowings of classics to one-off screenings of indie hits. There's also a library and store for visitors who want to take their cinema seriously. The BFI also houses its own bar and riverfront restaurant for a delicious meal or to converse about the most recent film releases over some drinks.
9. Baker Street
One of the cultural staples of London is Baker Street, or commonly known as the road that Arthur Conan Doyle's infamous detective Sherlock Holmes lived on.
You can usually find a Sherlock Holmes museum near the Underground station, especially popular after the BBC revival 'Sherlock'.
Madame Tussauds is simply right around the corner, the internationally-famous wax museum where you'll be able to pose together with your favorite celebrities.
However, if you just want to escape the crowds of Baker Street, you can do so by refuging to the nearby Regent's Park, or by climbing up Primrose Hill for some spectacular and breath-taking views of London.
10. Brick Lane
Brick Lane was made famous by the book and film adaptation of a similar title. Just like the book's narrative made clear, Brick Lane is at the heart of London's Bangladeshi community. As an incredibly diverse neighborhood, Brick Lane features plenty of road signs that are both in English and Bengali. But is more known for its abundance of delicious and satisfying curry houses.
This is the best spot to seek out for something spicy to eat but make sure to travel to at least one of the numerous sweet shops for a few authentic South Asian desserts. The place also features a variety of hip and stylish bars along with some as regular marketplaces, attracting a young and trendy crowd.
For an art fix, head right around the corner check out the Whitechapel Gallery – or explore the various pieces of street art on Brick Lane and its neighboring streets.
Top 10 Fun Facts About London
1. Big Ben isn't The Name For The Tower
It is a really common mistake, but Big Ben is really not the name for the widely known Tower in London. Big Ben is the name for the clock in the Tower. Even locals nowadays call this place the Big Ben tower. The tower is found at the north end of the Palace of Westminster. 2012 onward the tower is known as Elizabeth Tower, but before in the past, the tower was referred to as the clock tower.
2. London Is Actually The Smallest City In England
Although it is the largest based on population, it actually is the smallest in terms of area and size. London is just a small but dense urban area of the Greater London region. The city is only 1.2 square miles yet has a population high number of residents. However, the English region called Greater London encompasses plenty of surrounding towns which then covers around 606 square miles and has a population reaching the 6 figures.
3. London Has A Ton of Museums- 170 to be exact
London is a crucial cultural and historical centre and museums couldn't have missed this area. If you get to go to this glorious city you'd definitely lose tons from your trip if you don't stop by at least one of them. The British Museum, the National Gallery, the Imperial War Museum, the British Library and also the Wallace Collection are just to name a few of them.
4. London Built The Smallest Statue In The World
A statue displaying two mice eating a chunk of cheese is the smallest statue in the world. It's so tiny that you just need to concentrate or someone must point you to the statue. You would probably wonder about its significance? The story behind it's quite interesting. History says that the statue was built to be a reminder of two builders who were engaged in a fight after accusing one another of who had eaten their meal. Both of them died and later it had been understood that mice had actually eaten their meal. A strange yet chilling reminder and lesson it is.
5. Death In Parliament Isn't Illegal
The story that it's illegal to die in Parliament is just a pure myth. Its popularity has often been considered concerning and authorities have tried to convince folks that there's no such restriction. Some were also curious about understanding what could have caused this belief to exist. It's said that this myth could have come from the thought that everybody who dies within the Royal Palace is eligible for a state funeral. However, entering the Parliament Houses in London wearing armour suits are prohibited and this isn't a myth.
6. That are More Than 300 Languages Spoken In London
There's no other place in the world more diverse than London. People coming from different nationalities share a big proportion of the population. They even practice their original traditions and communicate in their own language. Thanks to this unbelievable diversity within the city, it's estimated that there are over 300 languages spoken in London. Chances are high that if you're in London you'll easily find someone that speaks in your language.
7. What Does The Name London Stands For
The tremendous city you see today actually has a long and not completely known history. Some prevalent theories state that London was first built by the Romans around 50 AD. The origin of its name also has a puzzling history to it. In the past, London was accustomed to having different names such as Londonium, Ludenwic, Ludenberg. The most commonly accepted version is London, which is derived from the old Celtic word "Londinous'' which means 'to be bold'. Sort of like taking the risks and achieving new heights.
8. Houses Of Parliament Is The Largest Palace In The UK
One of many architectural landmarks that is London's pride and joy is most definitely and undoubtedly the Houses of Parliament, which is also known as the Palace of Westminster. This palace is crowned as the largest palace in all of England. It was first built around the start of the 11th century to house the King of England. However, a tragic fire in 1512 destroyed a huge chunk of the palace and yet another unfortunate fire in 1834 caused even more severe damage to the majestic establishment. The only medieval structures to have survived were Westminster Hall, the Jewel Tower, the Cloisters of St Stephen's and the Chapel of St Mary Undercroft.
9. Mind-Blowing: London Buses Were Not Always Red
Red buses are undoubtedly one of the first things that pops into your mind when you think of London. However, these vehicles did not always have the same colour. Back in the olden days, each bus had a distinct colour that signified a different route. To stand out and shine among the competition of the biggest company of buses, the London General Omnibus Company in 1907 had decided to paint their buses with the bright red colour we all see today. And ever since then, London buses have been red.
10. It's Tough To Become A Black Cab Driver
In most countries, you simply need a driver's license to work as a taxi driver. However, this is not the case with London's Black Cab drivers. The Black Cab drivers you see all all over the city have to undergo lengthy and extensive training before they're given the duty. The training usually lasts for an astounding amount of 2 to 4 years. Within this time, candidates must memorize every single street in London. Additionally, they need to also be ready to make fast assumptions as per which is the route that takes the shortest amount of time from one destination to another. It's just like attending college to get a degree. But now you will understand why these Black Cab drivers charge such high fares.