Birmingham's most reliable
domestic cleaning service.
Book a domestic cleaner in Birmingham instantly below.

BOOK
Booking cleaners in Birmingham has never been easier. With Glimmr, all you need to do is choose your cleaning plan, tell us your address and the size of your home. We have created an online booking platform so easy that you'll be able to book your dream cleaning within 60 seconds!

CLEAN
Professional cleaners in Birmingham are difficult to find on your own. Historically, you asked your friends, family and others for any recommendations for someone you can trust in your own home. We are more reliable than the word-of-mouth, because we have a hiring policy that other Birmingham cleaning companies would find too onerous to implement.

RELAX
Once booked, there's nothing left for you to do! Just wait for your designated cleaners in Birmingham to come at your desired time. They'll come with all the supplies needed to get the job done. Simply show them around and off they'll go. All you need to do is just sit back, relax and let them do the chores you don't want to!
GLIMMR HAPPINESS
GUARANTEE
Our 100% Happiness Guarantee ensures that you receive the best cleaning experience. If you're not satisfied with the quality of service, let us know and we'll come back to re-clean at no extra cost.
WHAT'S INCLUDED IN A CLEAN
Living room & common areas
Customise your clean by adding instructions in your online account. They are sent directly to your cleaner's mobile app, ready for the clean.
Customise your clean by adding instructions in your online account. They are sent directly to your cleaner's mobile app, ready for the clean.
SERVICES WE PROVIDE
Domestic cleaning services in Birmingham are Glimmr's forte, and this is due to the fact that we have been around for many of years, old enough and wise enough to know what each house really requires and so our customers don't need to say much to us. We do the cleaning job that exceeds your expectations. Whichever service you choose, our cleaners in Birmingham will provide a cost-effective and reliable service.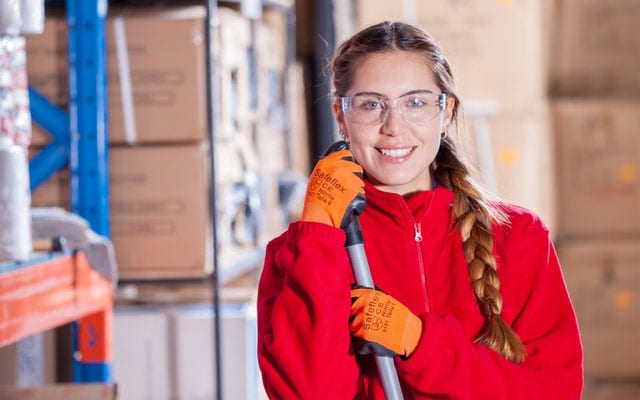 REGULAR CLEAN
Cleaning in Birmingham is one of our most highly rated services, because we have hundreds of clients within Birmingham that have referred us and booked us for regular cleans. Our customers want to know that Glimmr is always there to clean their surfaces, light switches, bathrooms and so on. Our customers also enjoy the benefit of every cleaner being able to understand any special instructions that you may have, so it'll be a truly bespoke cleaning service. Why not book our cleaners in Birmingham today?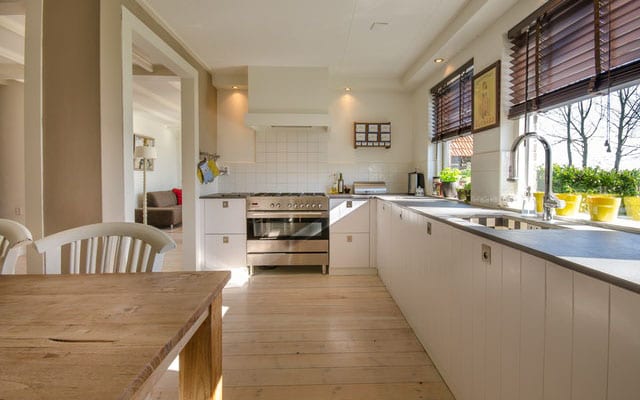 DEEP CLEAN
Deep cleans are intensive cleans that are booked by clients on a fortnightly or monthly basis to rid themselves of the sticky things in the corner that shouldn't really be inhaled or touched! Our cleaners in Birmingham are professionals, so they won't be afraid to tackle the grime and put the right cleaning equipment and solutions to the areas of interest. Our deep cleans can help with behind the appliances, behind the curtains and behind the radiators...things you forgot about.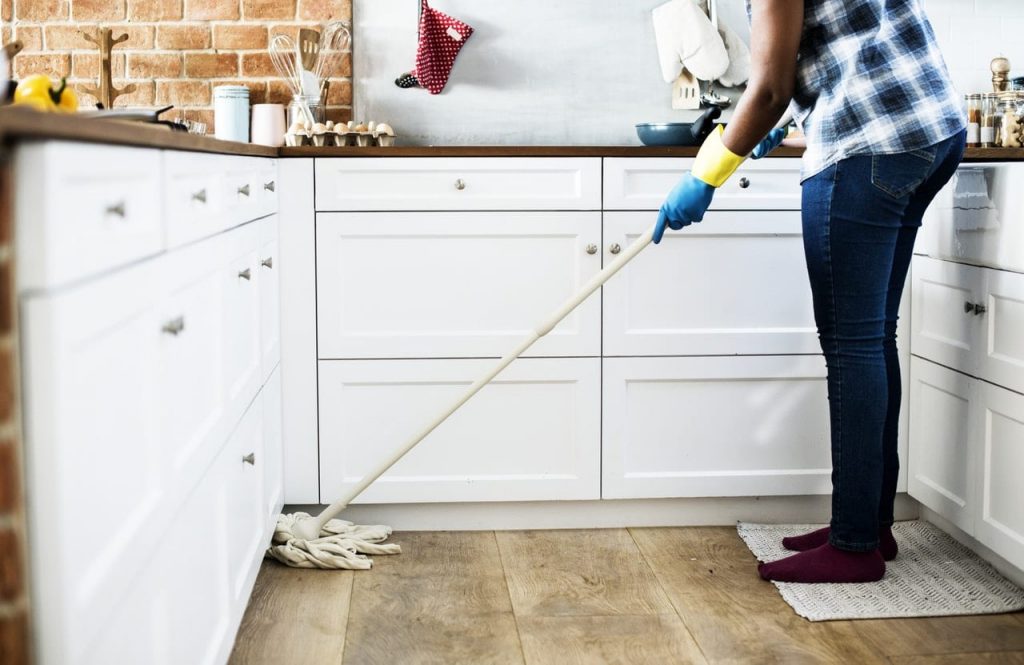 END OF TENANCY CLEAN
End of tenancy cleaning in Birmingham is truly a premium service because we have invested in starting relationships with tenants and landlords, meaning we know what both sides expect and desire. The next occupant of the flat, apartment or house will love the new and clean space that Glimmr cleaners have made it to be. Our cleaners in Birmingham have cleaned hotels, meaning you can expect your place to look the cleanliness of a hotel afterwards. You might even want to move back in! Book end of tenancy cleaning in Birmingham to experience this novel feeling, even if you're not moving out!
Glimmr is made up of friendly home cleaning professionals that go the extra mile to provide QUALITY house cleaning service every time! We understand the importance of a clean, and happy home. We are here to help you achieve that. You can expect from us a transparent and seamless experience from start to finish. A simple booking is the first step you need to take before Glimmr comes in and WOWS you with a spotless cleaning, excellent customer service, and friendly cleaners!
OPERATING HOURS
8 AM - 5 PM
Monday to Sunday
PHONE NUMBER
020 8158 8505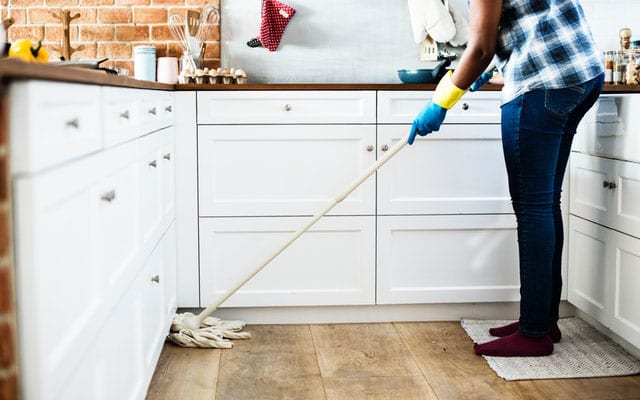 BOOK ON THE RUN
We're mobile friendly. Book just as easily from your mobile phone as you can on your computer.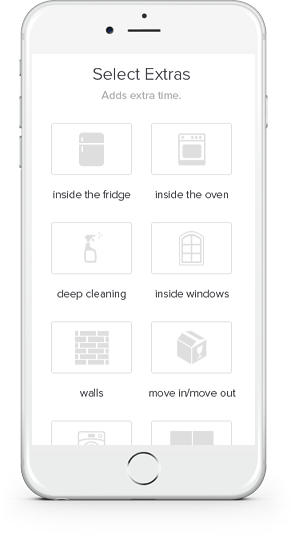 Customize your service
Use our checklists to ensure no spots are missed, or chat directly with your cleaner for special requests.
THE HIGHEST STANDARDS. THE HAPPIEST CUSTOMERS.
Are you a commercial space?
What other types of cleaning are there
FREQUENTLY ASKED QUESTIONS
Glimmr offers move out cleanings as an extra priced service to reflect the extra time needed for baseboards, uncleaned carpets, and other areas that have been hidden by furniture for quite some time. 
Please note that we are unable to guarantee your deposit. In addition, your cleaning professional is unable to move heavy furniture or climb ladders, as per our safety policy.
Yes, glimmr cleaners are equipped with most of the safe, family and pet friendly supplies needed to give your home a sparkle at no extra charge!
The only items we need you to provide are a hoover, a mop and a bucket.
Please let us know if you would like to provide your own special supplies by adding a note to your account after you book.
Glimmr only accepts credit/debit card payments for service. Card transactions for one time cleans are usually charged within one week of booking the clean. Card transactions for reccuring cleans are usually charged within one week of carrying out cleaning activities.
Our pricing is based on the number of bedrooms and bathrooms. Simply go to our booking page and enter this information and you will your price.
Glimmrs's hours of operations are 8:00 am to 5:00 pm. Our last scheduled service starts at 4:30 pm.
Our one hour window allows us to handle the unpredictability of cleaning services.  Homes are different sizes and require different levels of effort needed to make them clean.  So predicting the time spent at a home is incredibly difficult. In addition, we have to deal with other unpredictable factors like traffic, weather etc. Thanks so much for understanding.
If you have booked a cleaning based on an arrival window (8:30 to 10:30 for example), this denotes that the team can be there anytime during this period.  We will reach out to you if there are any major issues however. Alternatively, please contact us here to check on your service.
You can have a look at date and time availability when you are at checkout.
If you are not happy with your service, then let us know ASAP. If you're not happy with your cleaning, we will come out and re-clean. If you still don't think we did a good enough job to recommend us to your friends, we'll refund your money!
YOU'RE ONE STEP AWAY FROM A HAPPY HOME
DOMESTIC CLEANERS BIRMINGHAM
Birmingham is the 2nd largest city in the UK after London and is widely considered to the social, cultural and financial hub of the midlands. Those from Birmingham are generally referred to as 'Brummies'. Redevelopment of the Bullring Shopping centre, along with the award winning Water's Edge development has created a vibrant city centre. Birmingham is home to a large network of canals, stemming from Sherborne Wharf. This has led to the growth of lots of trendy bars and cafes lining these canals and makes it a delightful place to relax on a night out or if the sun is out. There is no shortage of choices for a night out in Birmingham. It has one of the liveliest clubbing districts in the country. Head over to the Balti Triangle and you'll find over 50 restaurants for you to choose from. For those sports fans, Birmingham is home to two major Football teams- Birmingham City and Aston Villa. For those who play cricket, County level cricket is generally played at Edgbaston. You'll find that travelling around is best done by public transport. Birmingham's main ring road - dubbed Spaghetti Junction is often congested. If you're looking to travel out of Birmingham then New Street Station is where all local, regional and national rail services go through.
Why Choose Glimmr Cleaning?
Choosing Glimmr cleaning may sound like a difficult decision to make, because we have many competitors. However, when you do your market research, you won't find a single cleaning company that can truly compete with us with our premium services, because whilst their prices may look similar or attractive, we'll do the thorough clean that is actually worth your buck. Cleaning in Birmingham is our specialty, so try us out on a one-off clean and you'll be so tempted to put cleaning reviews on cleaning websites and Google on your positive experience with Glimmr cleaning.
We're Birmingham's most trusted House cleaning service!
POPULAR SERVICES WE OFFER
Commercial Office Cleaning Birmingham, Vacation Rental, Home Organization, Post Renovation Cleaning, Green Eco Friendly Cleaning, Airbnb Turnaround Cleaning, Move In Out Cleaning, Deep Cleaning, Regular Cleaning
AREAS WE COVER IN BIRMINGHAM
Every cleaner in Birmingham is highly experienced in the area, you could probably ask them for directions! However, we're your cleaners in Birmingham so let's fully immerse our roles as cleaners and customers. This is to demonstrate that we know your Birmingham really well, and so we also include these different locations: Acocks Green, Aston, Bartley Green, Billesley, Bordesley Green, Bournville, Brandwood, Edgbaston, Erdington, Hall Green, Handsworth Wood, Harbone, Highter's Heath, Hodge Hill, Kings Norton, Kingstanding, Ladywood, Longbridge, Lozells and East Handsworth, Moseley, Kings Heath and Nechells.
All About the Beautiful Birmingham
From Industrial Area to Must-see Relaxing Vacation Hotspot
Birmingham is both a getaway and a metropolitan city located in the West Midlands of England. I bet you did not know that it is the second biggest urban city in both England and the United Kingdom! That's not all. Birmingham is even at the center of the whole country, meaning that around 90% of the country is only 4 hours away when you're in this great and relaxing city. London is even only a short hour and 25 minutes away (100 miles or 160 km) when you travel by train. 
Birmingham is considered as the social, cultural, financial, and commercial center of all the Midlands. Because of all of this, it is also considered as one of the United Kingdom's major cities. 
Now, let's go back and take a look at this city's great history, or should I say, 'legacy'. All the way back to 1791, Birmingham was being deemed as "the first manufacturing town in the world" because it grew out into the Enlightenment and Industrial Revolution. They continued creating advances and innovations in the fields of science, technology, and economic development which guided them towards a modern industrial society. The city's competitive economy, along with its thousands of small workshops that practiced with a wide array of specialised and highly skilled trades had encouraged a huge wave of creativity and innovation. This had reinforced an economic base for the city's prosperity that carried on well into the present. 
However, instead of smoke pollution and buzzing streets of innovation and industry, Birmingham is now a great tourist's attraction. At one point, the New York Times even placed Birmingham in their top 20 places to visit. This metropolis is also known as one of the youngest cities in Europe because almost half of its population are under 25 years young. This is mostly because it houses five universities that teach and facilitate around 73,000 students. Hence, it is the perfect city to find an amazing, eccentric, and buzzing nightlife.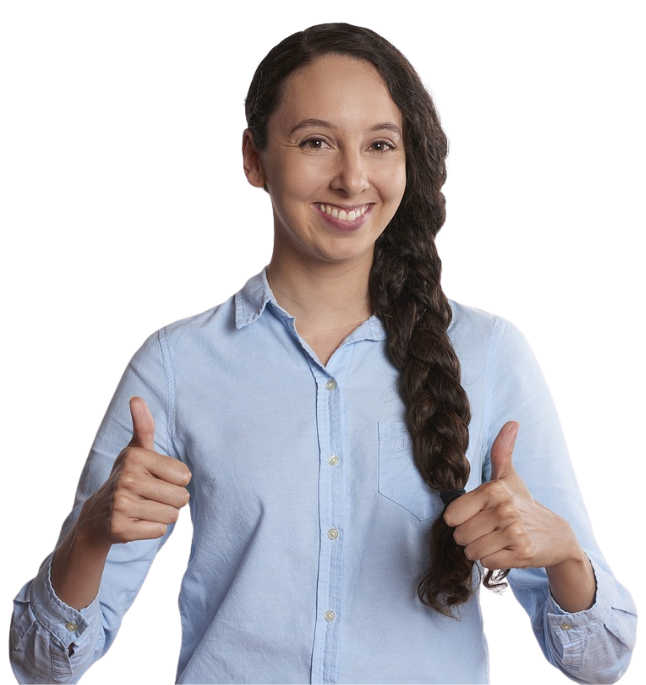 BIRMINGHAM CLEANING SERVICES YOU CAN TRUST
We have all reached a time where the cleaning chores just never end and keep repeatedly need to be done. Even if you did stop from attending to them for a while, the cleaning tasks just pile up and leave you way more exhausted than usual. We all know that most Birmingham residents usually have to sustain an active, healthy and fulfilling lifestyle, which unfortunately means that there is little to no time and energy for proper and successful housekeeping. Keeping up an upbeat urban lifestyle and doing all the cleaning chores within your Birmingham home just does not mix and end well.
Fortunately for you, you got us! Glimmr is proud and ready to serve the entirety of the Birmingham metropolitan area by providing all your usual and one-time cleaning services that you require at any time of day and on any day of the year. Our professional and skilled cleaners strive to always deliver only quality and supreme results to ensure you too will be proud to live in your pristine Birmingham house.
After a long day of hard work, you have the choice to either come home with a long list of back-aching chores, or you could walk into your home and simply kick up your feet on your favorite spot since the rest of the house is spotless. With no more chores that are in dire need of your attention and time, you can now relax and indulge in your home that glimmers with cleanliness and tidiness. Just book a cleaning with Glimmr today and make this dream and reality!
YOUR HOME IS IN GOOD HANDS WITH THE MOST RELIABLE BIRMINGHAM CLEANING SERVICE
Imagine that good feeling when you walk into your home that is always clean without you even having to lift a muscle. Imagine that reassuring feeling that when you get home from a hard day's work, you are greeted by a clean and fresh smell and atmosphere of your home. Imagine all that time you could have spent enjoying life while we care for your Birmingham house for you!
This is what Glimmr provides to homeowners like you in Birmingham: a professional cleaning service that cleans up your place to look its best and saves you a large amount of time and effort from doing it yourself. However, we understand that our company is not the only house cleaning company in the city. But we can ensure and guarantee you that we will provide you with our most diligent efforts and our carefully vetted, screened and selected staff which gives us an advantage over the competition around the area. If you have never found a trustworthy, dependable, and skilled house cleaning service in the past, you now have; give us a call today and we will prove it to you!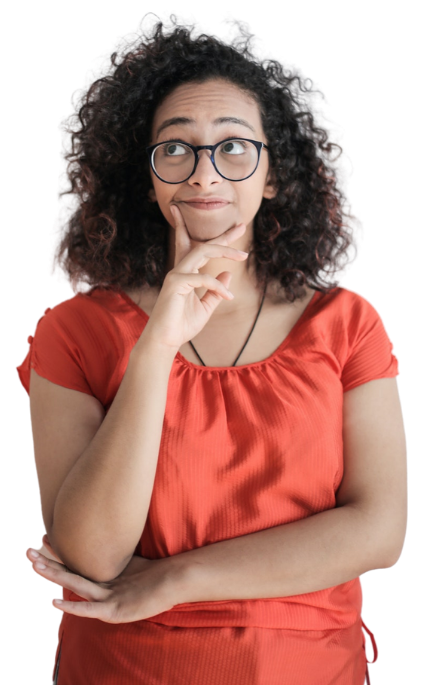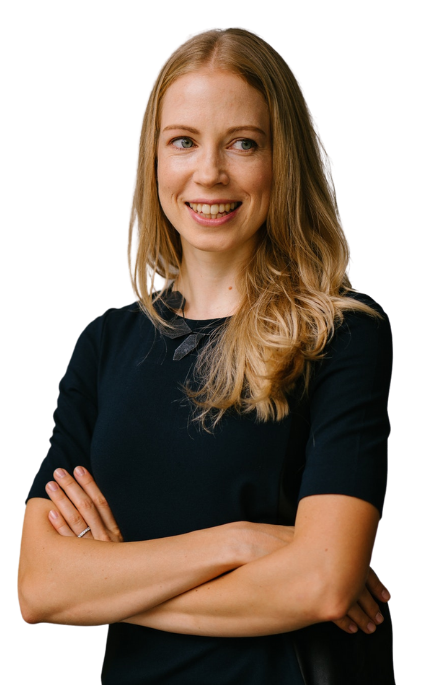 GREAT RESULTS MINUS THE STRESS OF BOOKING
Cleaning your Birmingham home on your own can be quite exhausting. You may already be tired after a long, back-breaking day at work. You may have even come from your last class for the day. You may have even come home from a long tour of the city. Coming home and ending your day by walking straight into a dirty house is a common experience for most of the local residents, but that does not mean that this does have to be your experience too.
A filthy house is more than just an eyesore. When your house is dirty, it is unsanitary and could negatively impact your health and cause grave consequences. It may even be a source of embarrassment when your friends or family members come by your place to be greeted with a mess or/ and stench. In some ways, a dirty house may lead to extensive and expensive maintenance and repair tasks that could have been avoided if you just phoned Glimmr to take good care of your home. You literally cannot afford to let another day pass by with your cleaning chores left pending on the bottom of your to-do list.
The good news we have for you is that you can now enjoy all of the benefits of a clean and tidy home without the fatigue and stress by simply booking service through Glimmr. Because we have already vetted our crews and will only send trustworthy, experienced, quality and hardworking professionals to your home with absolutely no stress associated while hunting for the right and reliable cleaning company. Your stress-free experience can begin as soon as you take as little as a few minutes out of your day today to book service for your Birmingham home. If you already want to enjoy the benefits of living in a pristine home as soon as possible, why would you put it off for another day? Visit our speedy online cleaning service booking now!
CROSS ALL THE ITEMS OFF YOUR TO-DO LIST
Most of the cleaning companies in Birmingham only offer a select range of services. As a result of their limited services, they might even leave you with a few more additional chores to tackle even after they leave.
However, through Glimmr, you can schedule a cleaning service for routine and repeated chores, such as properly cleaning the bathrooms, heavily scrubbing the kitchen, completely dusting the furniture and appliances, and many more. That's not all. You can also request for special services. These include wiping down and sanitizing the doorknobs, deep cleaning the oven and microwave, cleaning up the dust off of ceiling fan blades and plenty more. You can even customize your cleaning service request so that it fits your current cleaning needs perfectly. So, you do not need to select from a pre-written and concrete list of cleaning services. You can write down and ask for your own unique cleaning task and Glimmr will be at your door stop as soon as possible to deliver great results.
We want you to love and be satisfied with the results that we produce. We also want you to appreciate the exceptional results and experience that we always and consistently deliver. You no longer need to immensely screen your cleaning crew on your own before you can enjoy the very much-needed benefits of a thoroughly and completely clean and tidy home. Instead, you only need to spend a few minutes of the day to book a cleaning service for your Birmingham home right now. It truly is just that easy for you to cross every single cleaning chore off of your to-do list by booking through Glimmr's quick and easy online booking.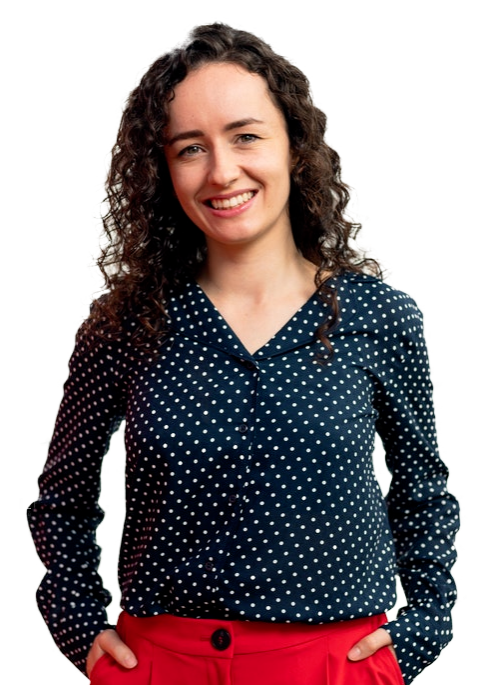 Top 10 Things To Do in Birmingham
If you need that one place where you can just chill out the places the city has to offer, then you must certainly hit up Birmingham. Although it is best known for its bustling businesses, extensive industrial background and hard working ethics, Birmingham is still full of arts, music, culture and entertainment, proportionally balancing the two sides of the coin, making it the perfect vacation of exploring a new place without having to travel for hours and days on end. 
Although Birmingham does not get as much as the attention that the capital city London gets, it does hld the status as one of the United Kingdom's must-see destinations which cannot be denied. Plenty of hotspots ranging from awestrucking museums to world-class shopping stores to gorgeous sceneries, the second biggest city in the UK is a trip you most definitely will not regret taking. The following are top 10 things to do in Birmingham that will indefinitely persuade you to pay the city a visit.
1. Visit Cadbury World to indulge your sweet tooth
Birmingham houses one of the most reputable and famous chocolate museum- and no, not WillyWonka's-, the Cadbury World museum. With plenty of exhibits on the company's upbringings and past, this is easily any chocoholic's heaven as it displays its fascinating manufacturing process and it even give visitors the opportunity to shop at the largest Cadbury's shop on Earth. And don't forget, you will even get free chocolate as paid by the entry fee. Well, what are you waiting for? Pack your suitcases and duffle bags and do not forget to bring extra bags to stuff them with those oh-so-yummy Cadbury chocolate. 
2. Shop until you drop at the Bullring Shopping Centre
If you are looking for a monument that represents both of Birmingham's history and future, then the Bullring shopping centre is the perfect representation. The name may have come from its origins as a cattle market way back in the 12th Century. However, it does look like a glimmering, futuristic shopping centre since it was updated from the Brutalist structure it was on top of in its opening in the 1960s. With shop names such as Selfridges and Forever 21, it is easily one of the busiest shopping centres in Britain and a thriving hub at Birmingham. It even includes popular attractions such as Spiceal Street, a monument that pays tribute to Birmingham's culinary cosmopolitanism.
3. Observe and experience the thriving aquatic life at the Enormous National Sea Life Centre
Located at The Waters Edge, 3 Brindleyplace, Birmingham's National Sea Life Centre is the largest aquatic life display in all of Britain. It is home to more than 600 exhibits and over 2,000 creatures. When you visit, everyone will have their own favourite exhibit, although the baby penguins are undoubtedly the most popular one among kids. Admission can be booked online. This will get you to experience a long underwater tunnel that offers an unparalleled perspective of the numerous sharks and marine life attractions in the centre.
4. Tour the Birmingham Museum and Art Gallery to avoid the crowds
If noisy and busy attractions are your thing, Birmingham has plenty of those places just for you. Although, if you want something quieter and more relaxing, then the Birmingham Museum and Art Gallery is a trip worth making. This museum is home to the iconic Staffordshire Hoard, the largest single find of Anglo-Saxon gold which is said to be worth more than 3 million Great Britain Pounds. Alongside this hoard, you will also find collections that hold international importance, such as pre-Raphaelite art and plenty more. The best part is that the entry is free! However, there are some specific exhibitions that may charge a fee. 
5. Learn about modern history at the Birmingham Back to Backs
The rapid industrial expansion of Britain in the 19th Century brought with it a wave of urbanisation, which required the speedy building of high-volume accommodation. The result was these houses, built "back to back" with shared courtyards to house workers in the newly-built factories. The housing stood until the 1960s when it was declared unfit for human habitation. All but these few houses at Inge Street were demolished for public safety. These stand as a monument to the time and are worth a visit.
Address: 50-54 Inge St, Birmingham B5 4TE
6. Check out the Golden Age of the Silver Screen at the Historic Electric Cinema
Britain's oldest working cinema is the historic Electric at Station Street in Birmingham. It opened back in 1909 and although closed due to dereliction for a period between 2003 and 2004, it has been open most of the time, showing new releases and arthouse classics for more than an entire century at that.
7. Discover a gem of an experience at the sparkly Museum of the Jewellery Quarter
The Smith and Pepper jewellery factory in Birmingham closed in 1981. On its final day as it neared its closing time, the owners simply locked the doors and left it as it was. And almost 40 year later, had become one of Birmingham's most unique attractions as it continues to be left untouched. As glorious as the day it was left, this jewellery factory is considered to be the third-best free tourist attraction in all of Europe. Unless you don't like free things and you aren't curious, this place is a must-see for all. 
8. Take a look at the National Motorcycle Museum
Britain has a proud history of building motorcycles. To add to that, Birmingham houses the world's largest collection of British bikes inside the National Motorcycle Museum. For you to count off just how many are there, see the National Motorcycle Museum yourself at Coventry Road, Bickenhill, Solihull B92 0EJ. 
9. Explore Space at the Thinktank of Birmingham Science Museum
The Science Museum is in the Digbeth area of the city, specifically at Millennium Point, Curzon Street, Birmingham, B4 7XG. It is said to be a great experience for all children since there is a lot to learn from here. This includes some supreme exhibits on the solar system and the Spitfire Exhibition on Level 1.
10. Enjoy some peaceful moments at beautiful Birmingham Botanical Gardens
After all that amazement and walking around, I'm sure the Birmingham's Botanical Gardens is the next destination. It is the perfect place to spend a calm afternoon or to end the day with. Covering over 15 acres of gorgeous land, it contains four separate glasshouses which are home to exhibits of tropical, subtropical and arid flora. The gardens even house rare plants and trees. So hurry and make your way to Westbourne Road, Edgbaston, Birmingham to see the splendors and beauty of nature.
Top 10 Fun Facts About Birmingham
Birmingham was known as the "workshop of the world" during the Victorian period. However, it has more recently turned into a hotspot for all those who want a quick but soothing short-break amongst their many thrill-seeking travels. Britain's second largest city turned from industrial to a chill vacation spot. 
At Birmingham you will discover a vibrant city packed with culture, shopping, dining, architecture and history. Here are some interesting facts that will make your Birmingham visit a little more intriguing. 
1. Tidbits of the Lord of the Rings and The Hobbit came from Birmingham
It is a little-known fact that J. R. Tolkien actually grew up in and around Birmingham eversince the young age of four. In fact, it was the city landscape and surrounding countryside that provided some of the inspiration for his sagas such as 'The Lord of the Rings' and 'The Hobbit'.
Also, 'The Shire', which is the home to the Hobbits, was inspired by the fields and mill of a village now absorbed into Birmingham's suburbs- Sarehole.
The Perrott's Folly and the Waterworks Tower in Edgbaston are still clearly visible today, along with the University of Birmingham's illuminated clock tower. All of these inspiration's can be seen in The Lord of the Rings. Go on ahead and see these inspirations in person. 
2. More space than the iconic Paris?
Another surprising fact is how green Birmingham is despite its size and type of city. Birmingham is one of the UK's greenest cities containing more than 600 parks that covers 8,000 acres worth of land. It even has more open space than Paris.
One of the largest urban parks in Europe is Sutton Park, which is a National Nature Reserve. At the reserve, visitors can enjoy heathland, marshes, woodland and lakes along with fun and engaging outdoor activities such as fishing, cycling, bird-watching and golf. So, if you are into getting fresh air and being with nature, the enormous National Nature Reserve is the place to be. 
3. Shopping centre open since the 12th century
The futuristic masterpiece of the Birmingham Bullring was unveiled in 1999. It is one of the largest shopping centres in all of Europe and is the third most popular place to shop in the entirety of the United Kingdom.
The shopping centre has housed both indoor and outdoor markets ever since the 12th century. When the present building was being built, many surprising and interesting archaeological discoveries surfaced. Some of these can be viewed in the enchanting Birmingham Museum and Art Gallery, located at Chamberlain Square at the center of Birmingham.
4. Birmingham- a culinary delight
For lovers of gastronomy, you will be delighted to know about Birmingham's numerous, surprising and interesting foodie facts. Just like London, Birmingham is home to more Michelin-starred restaurants than anywhere else in the United Kingdom.
The city is packed with over 100 Balti houses, many of them are found inside the city's 'Balti Triangle'. Even some famous household culinary names like Cadbury, Bourneville, HP, Typhoo and Bird's all started in Birmingham.
5. Man richer than Bill Gates lived in Birmingham
If you thought Bill Gates was rich, then you will be impressed by  Birmingham's industrialist Matthew Boulton.
At his pioneering peak, his personal fortune was equivalent to twice that of Bill Gates, founder of Microsoft. In the late 18th-century, he was a resident at the elegant Soho House where he usually hosted his meetings of the Lunar Society.
6. Birmingham actually has more canals than Venice, Italy
Birmingham actually has more canals than the great city of Venice. Its canals stretch up to nearly 35 miles. To explore them, you can pick up a boat from the romantically named Gas Street Basin and take an entire city tour. Cruising the canals is one way to soothe the stresses of daily life by giving you a different yet calming perspective on Birmingham. You can enjoy and admire views of both historic and modern structures and establishments all throughout the tour. 
7. English stained glass is the tradition of Birmingham
Although many tourists and visitors go into the Birmingham Cathedral, most of them do not realise that its stained glass windows were actually designed by a prominent member of the 19th-century Pre-Raphaelite- Edward Burne-Jones.
Burne-Jones was the one who revitalised the tradition of English stained glass. In fact, a blue plaque commemorates his Birmingham birthplace at Bennetts Hill. You can also see and awe at the world's largest collection of Pre-Raphaelite paintings in the Birmingham Museum and Art Gallery.
8. Narrow boats in the canals
Since Birmingham is basically at the center of the country, it is within 4 hours of around 90% of the rest of the United Kingdom. That means that paying a visit to surrounding cities and areas just could not get any easier. Birmingham Airport usually has a full schedule of flights because the city is a major rail hub. While the M42, M6 and M5 all provide fast road links in all directions. However, some visitors and tourists choose to take the scenic route in order to arrive leisurely by narrow boat. These boats go through the Worcester & Birmingham and Grand Union canals that go up in the city centre.
9. The home of heavy metal
If you are into heavy metal, then you will be happy to hear that Birmingham has a connection to this genre.
Black Sabbath, Led Zeppelin and Judas Priest have all played their first gigs in the great Birmingham. But this city still tries to house a vibrant metal scene which is usually played out in venues such as the Tunnel Club and Scruffy Murphy's.
10. The busiest theatre in Britain
The Birmingham Hippodrome usually puts on an all-year-round extravaganza of pantomime, dance, theatre and musicals, staging many big West End shows as they go on tour. It has a modern exterior yet a contrasting neo-classical auditorium inside. It has a seating capacity of nearly 2,000 and almost 6,000 ticket sales a year. Hence, claiming the title of Britain's busiest theatre.