Birmingham City Centre's most reliable domestic cleaning service.
Book a domestic cleaner in Birmingham City Centre instantly below.

Book
Select the date and time you'd like your domestic cleaner to show up.

Clean
A professional cleaner comes over and cleans your place.

Relax
Sit back and relax. Enjoy your sparkling home!
GLIMMR HAPPINESS
GUARANTEE
Our 100% Happiness Guarantee ensures that you receive the best cleaning experience. If you're not satisfied with the quality of service, let us know and we'll come back to re-clean at no extra cost.
WHAT'S INCLUDED IN A CLEAN
Living room & common areas
Customise your clean by adding instructions in your online account. They are sent directly to your cleaner's mobile app, ready for the clean.
Customise your clean by adding instructions in your online account. They are sent directly to your cleaner's mobile app, ready for the clean.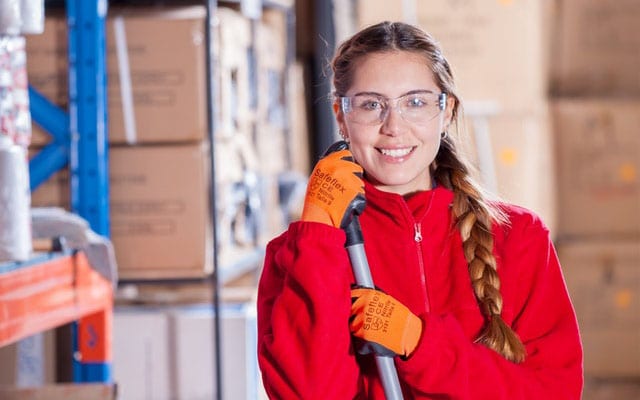 REGULAR CLEAN
What's more pleasant than having no cleaning tasks left to do! You can't relax if your house is messy, no sipping tea until your chores are done! With mopping the floors each week, hoovering, doing all the laundry, dishes, and having to go to work on top of all that, there's barely any time left for you. Let us help you with these chores. Our most popular Regular Cleaning service will see cleaners tidying your home, sweeping up, and giving us everything a wipe down. Let us help you get everything sparkling, book us weekly to ensure it stays that way.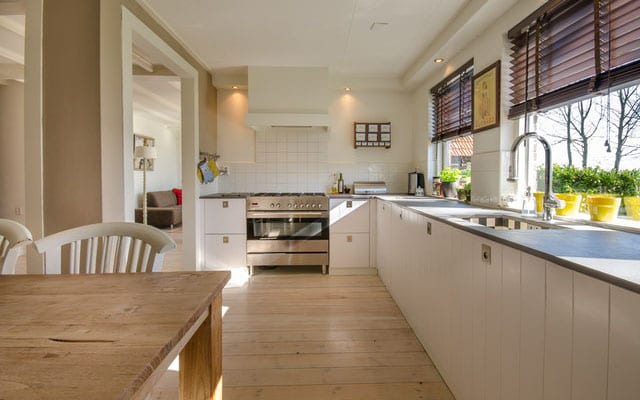 DEEP CLEAN
Deep cleaning is what is says, not just a regular, but a deep clean. We really get stuck into the grime – meaning the unreachable areas and the areas you generally want to avoid. You can watch us pull out appliances, clean inside the oven, around the toilet. We'll meticulously clean all the dark areas that need the most attention. It's our job, let us confront all those places you hate. With our Deep Cleaning package, we'll leave you with a thoroughly clean property. Meaning that it's that much easier for you to maintain. Book us monthly to give your home that much needed makeover.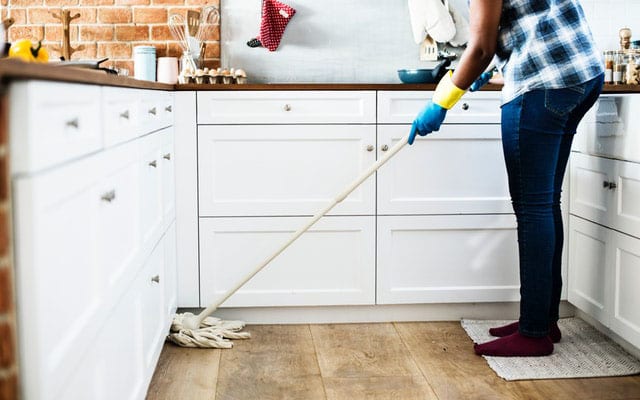 END OF TENANCY CLEAN
What's top of priorities when moving out? Getting back that deposit. Glimmr can help you secure the cleaning side of that money. With our most rigorous clean, our cleaners will deep clean each room. And while we do that, we'll be scouring with expert eyes for any scuffs, marks on the floor, and dirty door handles. We can ensure your old home is spotless, polishing everything till it sparkles. So after you've left the property, let us in to give the house that thorough clean. Our End of Tenancy Cleaning service is perfect for anyone changing properties.
Glimmr is made up of friendly home cleaning professionals that go the extra mile to provide QUALITY house cleaning service every time! We understand the importance of a clean, and happy home. We are here to help you achieve that. You can expect from us a transparent and seamless experience from start to finish. A simple booking is the first step you need to take before Glimmr comes in and WOWS you with a spotless cleaning, excellent customer service, and friendly cleaners!
OPERATING HOURS
8 AM - 5 PM
Monday to Sunday
PHONE NUMBER
020 8158 8505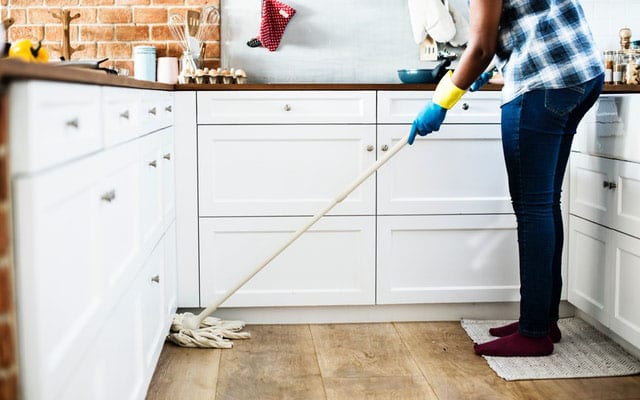 BOOK ON THE RUN
We're mobile friendly. Book just as easily from your mobile phone as you can on your computer.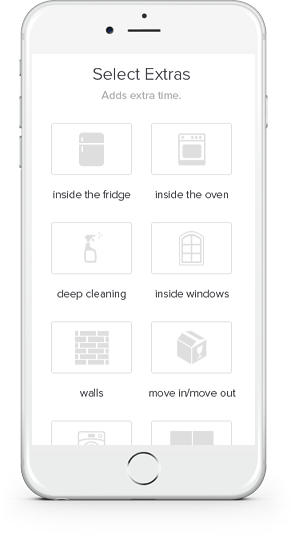 Customize your service
Use our checklists to ensure no spots are missed, or chat directly with your cleaner for special requests.
THE HIGHEST STANDARDS. THE HAPPIEST CUSTOMERS.
Are you a commercial space?
What other types of cleaning are there
FREQUENTLY ASKED QUESTIONS
Glimmr offers move out cleanings as an extra priced service to reflect the extra time needed for baseboards, uncleaned carpets, and other areas that have been hidden by furniture for quite some time. 
Please note that we are unable to guarantee your deposit. In addition, your cleaning professional is unable to move heavy furniture or climb ladders, as per our safety policy.
Yes, Glimmr cleaners are equipped with most of the safe, family and pet friendly supplies needed to give your home a sparkle at no extra charge!
The only items we need you to provide are a hoover, a mop and a bucket.
Please let us know if you would like to provide your own special supplies by adding a note to your account after you book.
Glimmr only accepts credit/debit card payments for service. Card transactions for one time cleans are usually charged within one week of booking the clean. Card transactions for reccuring cleans are usually charged within one week of carrying out cleaning activities.
Our pricing is based on the number of bedrooms and bathrooms. Simply go to our booking page and enter this information and you will your price.
Glimmrs's hours of operations are 8:00 am to 5:00 pm. Our last scheduled service starts at 4:30 pm.
Our one hour window allows us to handle the unpredictability of cleaning services.  Homes are different sizes and require different levels of effort needed to make them clean.  So predicting the time spent at a home is incredibly difficult. In addition, we have to deal with other unpredictable factors like traffic, weather etc. Thanks so much for understanding.
If you have booked a cleaning based on an arrival window (8:30 to 9:30 for example), this denotes that the team can be there anytime during this period.  We will reach out to you if there are any major issues however. Alternatively, please contact us here to check on your service.
You can have a look at date and time availability when you are at checkout.
If you are not happy with your service, the let us know ASAP. If you're not happy with your cleaning, we will come out and re-clean. If you still don't think we did a good enough job to recommend us to your friends, we'll refund your money!
YOU'RE ONE STEP AWAY FROM A HAPPY HOME
Birmingham City Centre
In 1538, Birmingham had a population of 1500. Now, it sprawls over several different districts and is home to over one million people. Birmingham's canals are longer than Venice's, these were a vital piece of infrastructure in the city's industrial past. Birmingham saw heavy development during the C19th, with those factories being instrumental in the C20th for manufacturing weapons and munitions in both world wars. Now, Birmingham has a flourishing financial district, only beaten by London for its total number of businesses. The city has many tourist attractions, try visiting Cadbury World or the Birmingham Museum & Art Gallery for a great afternoon out.
Why Choose Glimmr Cleaning?
Glimmr cleaners are all round experts in their field. And you could be making the most of that expertise. We already serve people like you in your local area, so why not let us help. You'll find our booking form easy to use, our cleaners a pleasure to work with, and our services reliably above standard. Glimmr offers you an easy way to find solutions to your cleaning problems. Whatever the situation, our experience will shine through. We're only a call away and we'll go that extra mile if you give us the chance.
We're Birmingham City Centre's most trusted House cleaning service!
POPULAR SERVICES WE OFFER
Commercial Office Cleaning Birmingham City Centre, Vacation Rental, Home Organization, Post Renovation Cleaning, Green Eco Friendly Cleaning, Airbnb Turnaround Cleaning, Move In Out Cleaning, Deep Cleaning, Regular Cleaning
Unlock the Wonders of Birmingham City Centre
Central Birmingham, popularly known as Birmingham City Centre, is the central business district of Birmingham in England. It had massive redevelopments as it got bigger and bigger together with the other emerging towns. As part of the urban regeneration is the Big City Plan project, which was created because of the removal of the Inner Ring Road that prevented its expansion. Knowing that it is the heart of the city, there are a lot of features that the town could offer. Some of its famous attractions are Birmingham Town Hall, Victoria Square, Old Square, and Birmingham Law Courts. As for education, they have Aston University, based in the central city, Birmingham Metropolitan College, Birmingham City University, and Birmingham Ormiston Academy. There will also be no problem when it comes to transportation as they have the Gateway Plus, New Street Station, National Express West Midlands, and other railway and bus stations.
To enlighten you more with their prominent attractions and features, here are some of the best parts of the town: For retail therapy, they have the Bullring and Grand Central, which is home to many shops that offer items for fashion, beauty, jewellery, etc. You can find the ODEON cinema in Birmingham New Street if you fancy watching newly released films. It might seem quite odd, but The West Midlands Police Museum will show you their old prison cells and will tour you around the place with some live performance events as well. And last but not least is the art of Birmingham Museum & Art Gallery, which has a wide range of displays from contemporary to renaissance art pieces.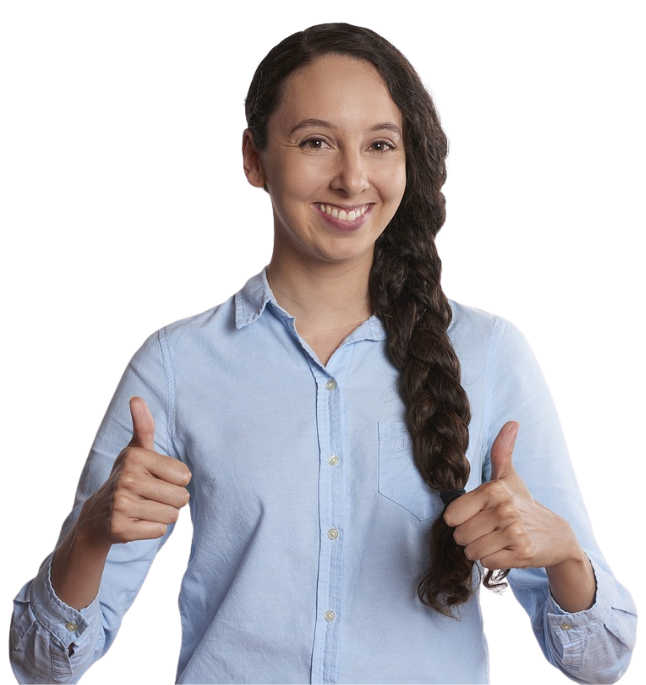 Make Your Life More Lively As You Partner with Glimmr!
Birmingham City Centre probably has the best places of interest that you can go to. It is a busy town, knowing that it is the central district for business and has excellent places where you can find entertaining activities and relaxing spots. If you are not busy with your work, why not spend your time outside and have fun with the different adventures and features you can enjoy? If your response is "there's a lot of cleaning at home", well, no worries because we got a solution for you.
Glimmr always gets your back when it comes to any cleaning problems that's been keeping you from having fun. Becoming an adult or starting up with a new home doesn't mean being stressed and worried, especially when you have a cleaning partner. Clear up your schedule and get your weekends back by doing things that make you happy and lively. Our Glimmr Team will always make sure that you have a home where you will find the utmost comfort and safe space. You can do pre-scheduled appointments or on-the-spot bookings, and we will make sure to free our cleaners for you. We are open seven days a week to ensure that we are here at any time of the day or year that you will need us. Our cleaners are also highly trusted and totally efficient with all the required cleaning for your home. After a long day, you will have a great spot for unwinding with no worries about additional tasks. Why not make your life better and book with Glimmr!
Bring Some Glimmr in Your Home in Birmingham City Centre.
Easy booking process, convenient online payment transactions, efficient cleaners, accommodating customer care representative, high-quality service, and transparent company. Does that sound too good to be true? Well, Yup! But it is not impossible with the Glimmr Company. We have been working on making our services a lot better as time passes and ensuring that we will only provide a satisfactory experience to all our customers. It didn't just come in one snap, we took every effort and time to ensure that our company made it on top of the list and is highly trusted by homeowners. Other than our high standard cleaning services, we have cleaners that are outgoing and hard working. Transparency? Yes! We are left with fantastic feedback and 5-ratings by our loyal customers because we have been true to our words. We want to give you the service worth the money you've spent and consistently exceeds your expectations. There will also be no additional fees charged to you and ensure that we will do our best to communicate with you.
Not convinced yet? We have an assurance of a 200% Glimmr Happiness guarantee that will help you avail of our service with no risk. If you are not satisfied with our work, we will return to your home and fix any problems with no extra fees. And if you are still not pleased after our second try, you can get a full refund. That is how much we trust our Glimmr Team on how high quality the service that they can give.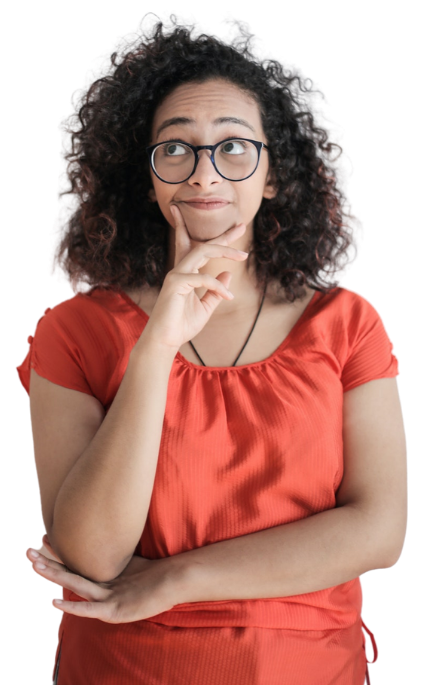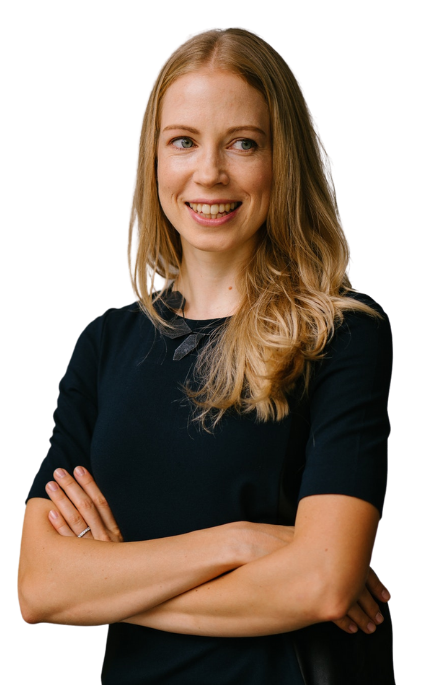 Home of the Best Cleaners in Town!
There is a reason why we have been very confident in promoting our services, and that is our top-performing and hardworking cleaners who have been rendering the best service to thousands of homes. Glimmr took its time and effort to ensure that we will only select and hire the best cleaners in town. Each one in our cleaning team has gone under a meticulous screening process, in-person interviews, and deep background checks. Some even experience 5-star hotel cleaning to bring the same kind of expertise to your home. We don't hire lousy or rude cleaners, instead, we will make sure they are efficient, outgoing, and fun. You can also trust them with your home as they are genuinely respectful regarding our customers' privacy and security. If you have any special requests or instructions, you can do so as they will keep that in mind during the whole cleaning process. We will also take care of your ironing, laundry, etc., as part of our extra services. You will spend no single sweat or lift a muscle as we want you to have a relaxing moment and a great time. There will be no additional task left for you when we are done as our cleaners cover everything, and you will find no spot left untouched. Keep in mind that when it comes to cleaning, Glimmr is the standard.