Edgbaston's most reliable domestic cleaning service.
Book a domestic cleaner in Edgbaston instantly below.

Book
Select the date and time you'd like your domestic cleaner to show up.

Clean
A professional cleaner comes over and cleans your place.

Relax
Sit back and relax. Enjoy your sparkling home!
GLIMMR HAPPINESS
GUARANTEE
Our 100% Happiness Guarantee ensures that you receive the best cleaning experience. If you're not satisfied with the quality of service, let us know and we'll come back to re-clean at no extra cost.
WHAT'S INCLUDED IN A CLEAN
Living room & common areas
Customise your clean by adding instructions in your online account. They are sent directly to your cleaner's mobile app, ready for the clean.
Customise your clean by adding instructions in your online account. They are sent directly to your cleaner's mobile app, ready for the clean.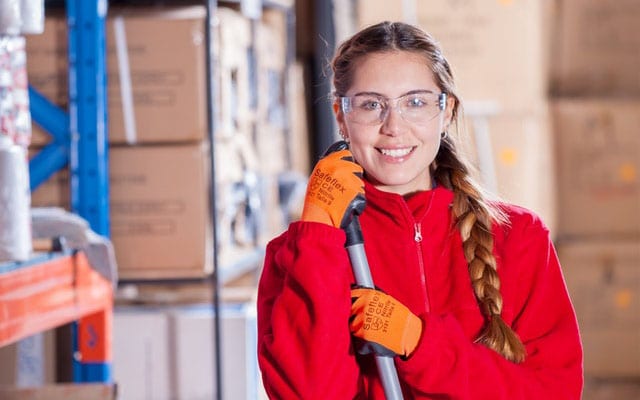 REGULAR CLEAN
There are so many cleaning tasks day to day; sweeping the floors, mopping, cleaning the cooker… Glimmr can help you with these and many more. Our Regular Cleaning service helps you with a maintenance clean designed to be used frequently. We can help you clean the day to day detritus, tidying anything within reach and ordering your living space. Then our cleaners will sweep and wipe surface before mopping the floors to leave everything looking sparkling. Let us help you maintain the cleanliness in your house, we're here to help with the everyday clean.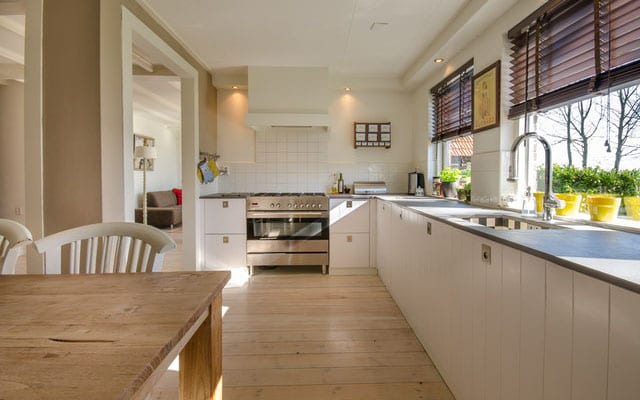 DEEP CLEAN
Glimmr's Deep Cleaning service will mean that our professionals give everything a rigorous once over. We'll take a crack at that grimy bathroom; scouring the tiles and scrubbing the grouting. Set us to work on the floors; hoovering up all the dust and then mopping it till it sparkles. Our experience means we're delicate when we need to be, taking care not to damage fragile items and treating hardwood correctly. And we've saved up a whole load of elbow grease over the years... So book us monthly, and get on top of the worst of your cleaning tasks.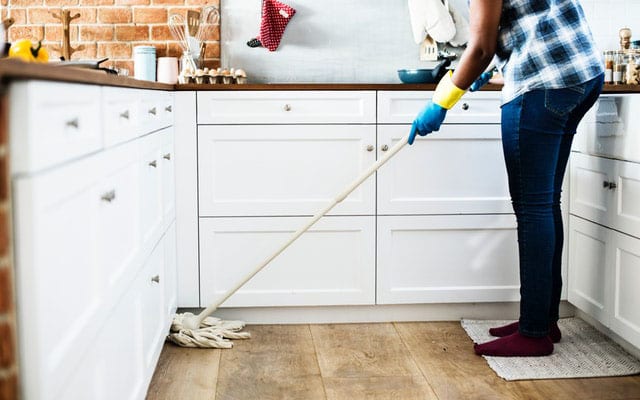 END OF TENANCY CLEAN
So your bags are packed, and you're out of the house. But you still need to clean down before you can properly leave. Instead of having to stay back and clean, get Glimmr to lend a hand. Our exacting standards mean that the property will be left spotless, safeguarding your deposit. This is a service designed to be done on an empty house, so after you've moved your belongings is ideal. We'll clean where everything used to be, beautifying, scrubbing, mopping, polishing, and getting everything looking brand new again. You can guarantee that you'll leave a clean and fresh house for whoever's next to come.
Glimmr is made up of friendly home cleaning professionals that go the extra mile to provide QUALITY house cleaning service every time! We understand the importance of a clean, and happy home. We are here to help you achieve that. You can expect from us a transparent and seamless experience from start to finish. A simple booking is the first step you need to take before Glimmr comes in and WOWS you with a spotless cleaning, excellent customer service, and friendly cleaners!
OPERATING HOURS
8 AM - 5 PM
Monday to Sunday
PHONE NUMBER
020 8158 8505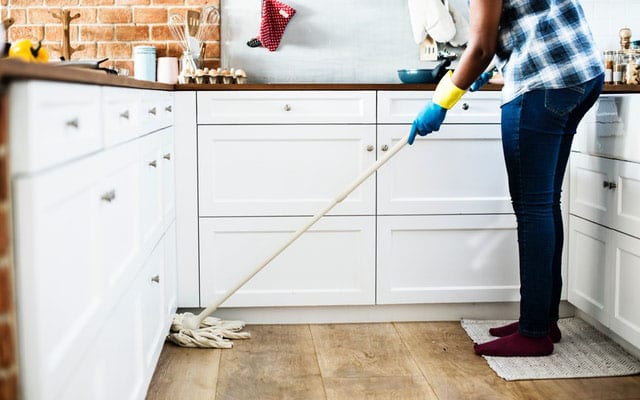 BOOK ON THE RUN
We're mobile friendly. Book just as easily from your mobile phone as you can on your computer.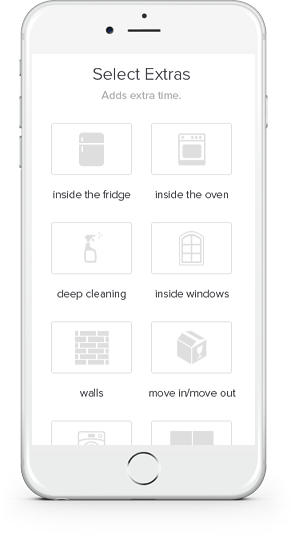 Customize your service
Use our checklists to ensure no spots are missed, or chat directly with your cleaner for special requests.
THE HIGHEST STANDARDS. THE HAPPIEST CUSTOMERS.
Are you a commercial space?
What other types of cleaning are there
FREQUENTLY ASKED QUESTIONS
Glimmr offers move out cleanings as an extra priced service to reflect the extra time needed for baseboards, uncleaned carpets, and other areas that have been hidden by furniture for quite some time. 
Please note that we are unable to guarantee your deposit. In addition, your cleaning professional is unable to move heavy furniture or climb ladders, as per our safety policy.
Yes, Glimmr cleaners are equipped with most of the safe, family and pet friendly supplies needed to give your home a sparkle at no extra charge!
The only items we need you to provide are a hoover, a mop and a bucket.
Please let us know if you would like to provide your own special supplies by adding a note to your account after you book.
Glimmr only accepts credit/debit card payments for service. Card transactions for one time cleans are usually charged within one week of booking the clean. Card transactions for reccuring cleans are usually charged within one week of carrying out cleaning activities.
Our pricing is based on the number of bedrooms and bathrooms. Simply go to our booking page and enter this information and you will your price.
Glimmrs's hours of operations are 8:00 am to 5:00 pm. Our last scheduled service starts at 4:30 pm.
Our one hour window allows us to handle the unpredictability of cleaning services.  Homes are different sizes and require different levels of effort needed to make them clean.  So predicting the time spent at a home is incredibly difficult. In addition, we have to deal with other unpredictable factors like traffic, weather etc. Thanks so much for understanding.
If you have booked a cleaning based on an arrival window (8:30 to 9:30 for example), this denotes that the team can be there anytime during this period.  We will reach out to you if there are any major issues however. Alternatively, please contact us here to check on your service.
You can have a look at date and time availability when you are at checkout.
If you are not happy with your service, the let us know ASAP. If you're not happy with your cleaning, we will come out and re-clean. If you still don't think we did a good enough job to recommend us to your friends, we'll refund your money!
YOU'RE ONE STEP AWAY FROM A HAPPY HOME
Edgbaston
To the south of Birmingham lies Edgbaston. Notably home to Warwickshire County Cricket Club. Edgbaston's got the money in Birmingham, that's for sure, I mean the whole place is just parks and cricket! But seriously, it's a stunning area. With Edgbaston Pool, Winterbourne House and Garden, and really just green space dominating most of the area's landmass, it's a lovely place to live. Take a walk or a cycle through Cannon Hill Park and admire the trees, boating lake, and the River Rea flowing strong. You can also play mini golf, you know, because children are a thing.
Why Choose Glimmr Cleaning?
It's a beautiful area, and so you want to make sure your house is looking the same. Employ us to clean your house top to bottom regularly and get everything polished. Own a business in the area? Well, then you must know how important it is to impress in this area. Give your business that wow factor by contracting Glimmr cleaners to deep clean all your floors, and have your customers looking up at your products instead of down at dust. Let Glimmr help you get the most out of your property.
We're Edgbaston's most trusted House cleaning service!
POPULAR SERVICES WE OFFER
Commercial Office Cleaning Edgbaston, Vacation Rental, Home Organization, Post Renovation Cleaning, Green Eco Friendly Cleaning, Airbnb Turnaround Cleaning, Move In Out Cleaning, Deep Cleaning, Regular Cleaning
All About Edgbaston, Birmingham
Edgbaston is a wealthy residential area located in central Birmingham in England. The town's name is from the Old English personal name Ecgbald and suffix 'tun' that translates "village of a man called Ecgbald". The Gilliott and Gough-Calthorpe family controlled the area and refused to build factories, making it attractive to well-off families. They have the Calthorpe Estate, which is the venue for many expensive properties and a conservation area.  They also built many facilities like the University of Birmingham, Edgbaston Cricket Club, Birmingham Botanical Gardens, etc. 
There are a lot of places in Edgbaston that will surely catch your interest. Some of their churches are St. Bartholomew's Church, St. George's Church, St. Germain's Church, and St. Augustine's Church. The Two Towers were inspired in part by J.R.R. Tolkien's The Lord of the Rings trilogy who lived in the area. They also have the Barber Institute of Fine Arts that contains Picasso's Old Masters pieces. Rotton Park Reservoir supplies the inner-city amenities and Birmingham Canal Navigations. If you love green spaces, they have the Martineau Gardens and Winterbourne Botanic Garden. One of Birmingham's tallest buildings is the Joseph Chamberlain Memorial Clock Tower, situated in the university centre. 
If you are looking for outstanding educational institutions, they have more schools besides the famous University of Birmingham. These are St. Paul's School for Girls, Edgbaston High School for Girls, St. George's School, King Edward VI Five Way School, Queen's College, Elmhurst School for Dance, Birmingham Blue Coat School, and King Edward VI High School for Girls. If you are interested in their amenities, they have public libraries in Harbourne, the university's primary library, Edgbaston Dental Clinic, Calthorpe Clinic and other hospitals.  It is also easy to travel in different nearby towns with their excellent commuter links. They have the University Station, Five Ways railways Station, and Cross City Line.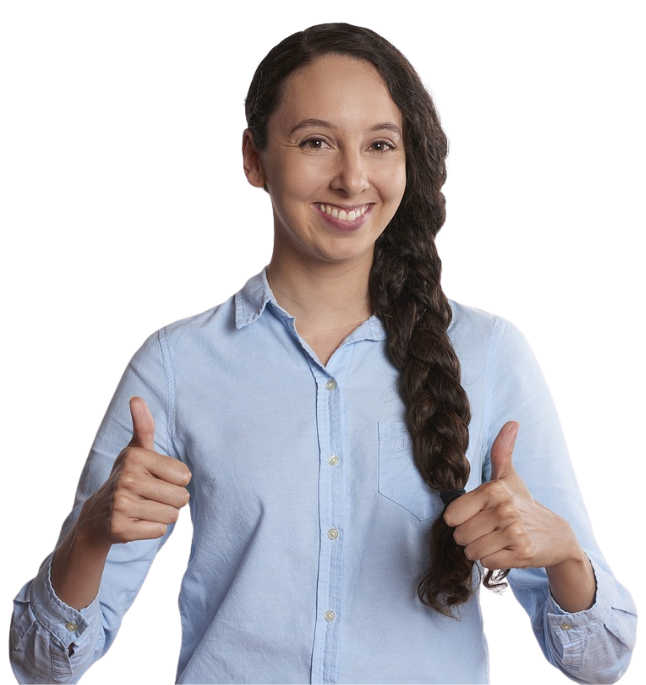 Captivating and Cozy Home in Edgbaston
Edgbaston is definitely one of the wealthiest towns in Birmingham with not only its luxurious properties but also its historical relevance and excellent views. Living there is a mixture of peaceful village life and a busy location near the city centre. You will love the variety of attractions, amenities, and facilities that will indeed load your schedule up. What's even more enjoyable is that Birmingham's most trusted cleaning service is in the area—Glimmr. Now, you don't just get to wander the beauty of Edgbaston but also the features of Glimmr. You don't need to handle everything all by yourself when we can have our cleaners cover everything you need. 
Like most of us, you probably want your home to maintain its cleanliness and organisation. After all the money you invested in having a lovely house, you deserve to have it taken care of by the best hands. All your money spent will be worth it as Glimmr will provide you with exceptional service and experience. You will be fascinated by the finished product and delighted with the quality of the whole cleaning process. Our cleaners will never provide you with a headache or any worries. Instead, we will make your place comfortable and refreshing to ensure that you can freely move and unwind after your day outside. Who would have thought you could have a service that suits all your needs, won't consume your time, have the most efficient people, and is highly accessible? All of those are made possible by our Glimmr team to continuously provide a high-quality service that you can rely upon all the time. 
On-The-Spot Cleaners That Will Astound You
Sometimes, we go by our whole week and forget to do all the needed cleaning in our house due to our busy schedule. When you notice it, you still don't have time to finish it and don't know anyone that can help you out. Well, now that you have discovered Glimmr, you can have someone to clean your home anytime you need it. Whether you want a pre-scheduled cleaning or an on-the-spot cleaning, there won't be any problems as we are open any time of the day or week. We are operational seven days a week and always have available cleaners on hand. 
Most things that come instantly are usually average or not great, but that is not the case with Glimmr. We have the most impressive and efficient cleaners that will do a spectacular job in your home. You can guarantee that every space in your house will be covered and you will never have problems that we can't resolve right away. Glimmr is also highly trusted by many homeowners, so you will not encounter any problem with your house items and security. Aside from our cleaners, you can always make a call or leave a message to our accommodating Glimmr Happiness Team. Don't hesitate to reach out if you have any concerns or inconveniences, as we will assist you instantly. And with both teams working together, you will be provided with the best experience you can have out of a cleaning service company. Glimmr is also a partner in life that you can count on when you have house problems.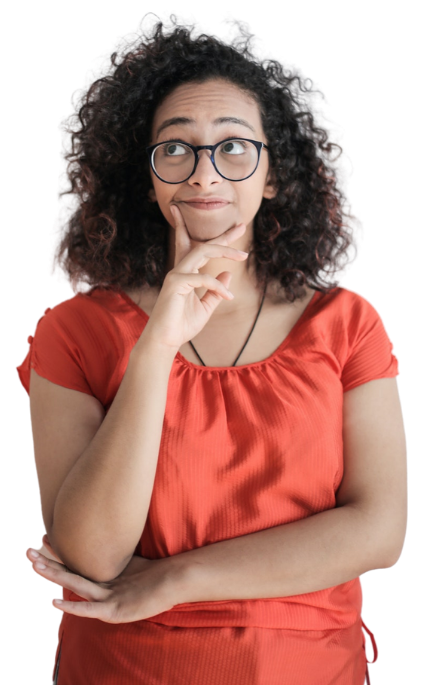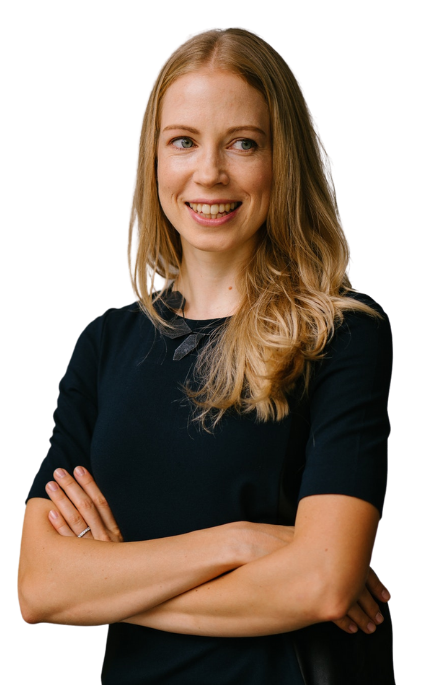 Safe Service That Will Turn Your Life Around
Like most homeowners, you probably also prioritise your home security and the welfare of your family. Trusting a good company might be tricky when you are wary of letting people in your place. Thankfully, Glimmr earned the most trusted cleaning service in town after years of being in the market and serving thousands of homes. We have always been careful in selecting our team to make sure to protect our credibility and reliability. If you haven't had any cleaning company that you have been able to trust, maybe try Glimmr, and your perception will likely change. 
It is not all about protection, we know that false advertisements are also common. That is why we keep everything transparent and honest in our team. You might feel that cleaning services just are not worth it, so you'll just do the task yourself despite the body pains and stress. With us, you will be secured by Glimmr Happiness Guarantee that will keep all your doubts away. If you think that the cleaning is not done correctly or is off-putting, you can reach out, and we will happily send back a team to fix any issues. Then, if that doesn't resolve anything, you can get your money back. With us, you are guaranteed to get exactly what it is you paid for. We provide a high-quality service so no mediocre job should be given to you. Quality and reliability are some of the things that Glimmr cares about. We want to grow while also making sure that you will get a win-win situation with us.