Handsworth's most reliable domestic cleaning service.
Book a domestic cleaner in Handsworth instantly below.

Book
Select the date and time you'd like your domestic cleaner to show up.

Clean
A professional cleaner comes over and cleans your place.

Relax
Sit back and relax. Enjoy your sparkling home!
GLIMMR HAPPINESS
GUARANTEE
Our 100% Happiness Guarantee ensures that you receive the best cleaning experience. If you're not satisfied with the quality of service, let us know and we'll come back to re-clean at no extra cost.
WHAT'S INCLUDED IN A CLEAN
Living room & common areas
Customise your clean by adding instructions in your online account. They are sent directly to your cleaner's mobile app, ready for the clean.
Customise your clean by adding instructions in your online account. They are sent directly to your cleaner's mobile app, ready for the clean.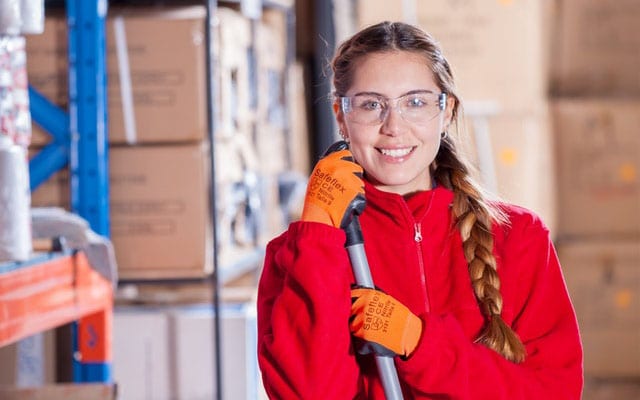 REGULAR CLEAN
Using Glimmr's Regular Cleaning service often means that you can expect a clean home when you get back from work. We'll get everything looking shipshape ready for you to enjoy your house. Glimmr can give you; a sparkling kitchen, a grime free bathroom, and a cosy bedroom. First, we organise anything that's not in its place, then we remove all dust and grit from surfaces before cleaning the area, mopping floors and scrubbing anything in reach. This is a surface level clean, but it can really get the job done. With regular bookings you won't ever have to worry about having a messy house again.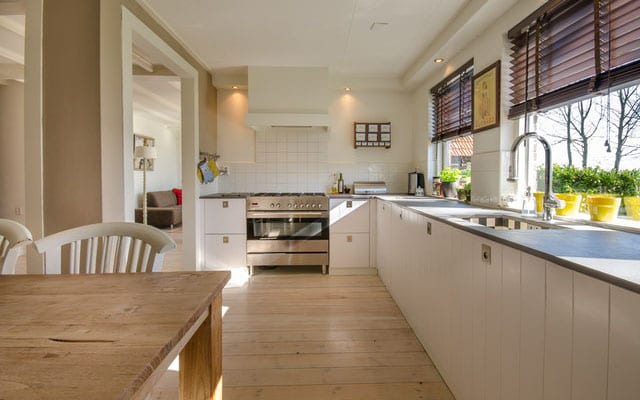 DEEP CLEAN
How often do you look behind your cooker? It's a bit scary to try and clean those areas which are often difficult to reach and ignored! If it's something you can't manage, consider hiring Glimmr's cleaners to provide a Deep Clean service. With this package we'll get your house looking sparkling, with a thorough and extensive clean. Let us get your bathroom sparkling, and your floors immaculate. We'll work to Glimmr's exacting standards to cleanse your house of grime.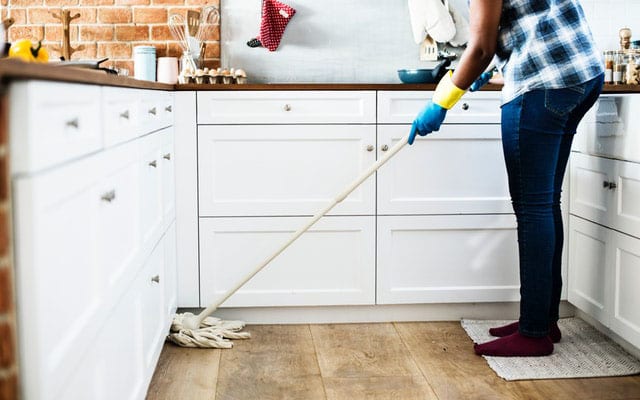 END OF TENANCY CLEAN
About to move out of a flat share? Don't get stuck with doing the majority of the cleaning, you know how these things go… Glimmr's End of Tenancy Cleaning service is designed to help anyone leaving property. Let us help you protect the cleaning side of your deposit, and you'll get your peace of mind. Once you're out of there, we're in. Our team of meticulous professionals will scour the entire property for any grime you've left behind. This is our most thorough package, meaning we'll get entire properties looking spotless, and streamline the whole moving process.
Glimmr is made up of friendly home cleaning professionals that go the extra mile to provide QUALITY house cleaning service every time! We understand the importance of a clean, and happy home. We are here to help you achieve that. You can expect from us a transparent and seamless experience from start to finish. A simple booking is the first step you need to take before Glimmr comes in and WOWS you with a spotless cleaning, excellent customer service, and friendly cleaners!
OPERATING HOURS
8 AM - 5 PM
Monday to Sunday
PHONE NUMBER
020 8158 8505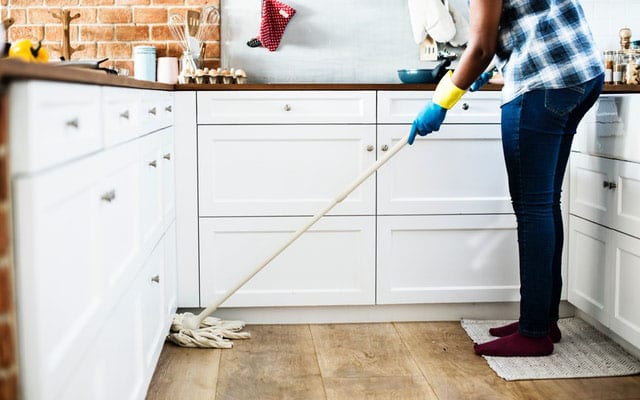 BOOK ON THE RUN
We're mobile friendly. Book just as easily from your mobile phone as you can on your computer.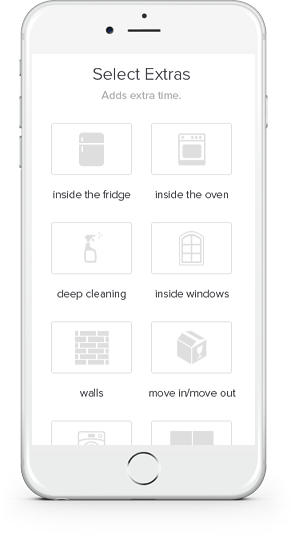 Customize your service
Use our checklists to ensure no spots are missed, or chat directly with your cleaner for special requests.
THE HIGHEST STANDARDS. THE HAPPIEST CUSTOMERS.
Are you a commercial space?
What other types of cleaning are there
FREQUENTLY ASKED QUESTIONS
Glimmr offers move out cleanings as an extra priced service to reflect the extra time needed for baseboards, uncleaned carpets, and other areas that have been hidden by furniture for quite some time. 
Please note that we are unable to guarantee your deposit. In addition, your cleaning professional is unable to move heavy furniture or climb ladders, as per our safety policy.
Yes, Glimmr cleaners are equipped with most of the safe, family and pet friendly supplies needed to give your home a sparkle at no extra charge!
The only items we need you to provide are a hoover, a mop and a bucket.
Please let us know if you would like to provide your own special supplies by adding a note to your account after you book.
Glimmr only accepts credit/debit card payments for service. Card transactions for one time cleans are usually charged within one week of booking the clean. Card transactions for reccuring cleans are usually charged within one week of carrying out cleaning activities.
Our pricing is based on the number of bedrooms and bathrooms. Simply go to our booking page and enter this information and you will your price.
Glimmrs's hours of operations are 8:00 am to 5:00 pm. Our last scheduled service starts at 4:30 pm.
Our one hour window allows us to handle the unpredictability of cleaning services.  Homes are different sizes and require different levels of effort needed to make them clean.  So predicting the time spent at a home is incredibly difficult. In addition, we have to deal with other unpredictable factors like traffic, weather etc. Thanks so much for understanding.
If you have booked a cleaning based on an arrival window (8:30 to 9:30 for example), this denotes that the team can be there anytime during this period.  We will reach out to you if there are any major issues however. Alternatively, please contact us here to check on your service.
You can have a look at date and time availability when you are at checkout.
If you are not happy with your service, the let us know ASAP. If you're not happy with your cleaning, we will come out and re-clean. If you still don't think we did a good enough job to recommend us to your friends, we'll refund your money!
YOU'RE ONE STEP AWAY FROM A HAPPY HOME
Handsworth
Handsworth is a mainly residential area to the northwest of Birmingham. The area is very close to the city centre, and it's incredibly urban. It has a much higher density of population than the average part of the city. We know that living in Handsworth has exactly the same pressures as living in the city centre, there's people everywhere, and it's hard to catch five minutes for yourself. Take a break from the hectic life surrounding you and walk around Dartmouth Park, or spend five minutes around the sailing club on Swan Pool. And while you're out enjoying yourself, let Glimmr take care of things at home.
Why Choose Glimmr Cleaning?
Glimmr trains our cleaners in the proper way to clean. Meaning that you can rest assured that nothing you own will get damaged in the process! But seriously, we're professionals – it's what we do for a living! And we want your repeat custom, so let us know how we did! Check out our google reviews for examples of other satisfied customers! Having a clean living space is more than just hygiene, let your space work for you. Clutter gets us all down, let Glimmr get everything reset, so you can think clearly.
We're Handsworth's most trusted House cleaning service!
POPULAR SERVICES WE OFFER
Commercial Office Cleaning Handsworth, Vacation Rental, Home Organization, Post Renovation Cleaning, Green Eco Friendly Cleaning, Airbnb Turnaround Cleaning, Move In Out Cleaning, Deep Cleaning, Regular Cleaning
All About Handsworth, Birmingham
The early record of Handsworth is in the Domesday Book of 1986 under the Lord of Dudley. The name for it was derived from Saxon owner, Hondes and the Old English word "weorthing", which means farm or estate. It was also divided into two parts, The Perry Barr on the north-east and Handsworth in the south-west. One of the earliest factories in the world, Soho Manufactory, developed by Matthew Boulton and James Watt, also sits in the area. The Handsworth Library was first opened in May of 1880 along Soho Road. By 1800, the township transformed into a fashionable rural location and developed as a middle-class suburb later on. After the war in the 20th century, people arrived to help rebuild the site, becoming the centre of the African-Caribbean community. 
Other than its great historical value, Handsworth also has plenty of musical acts. It is home to many notable musicians such as bands Steel Pulse and Black Sabbath and solo artists Benjamin Zephaniah, Steven Kapur, Joan Armatrading, Ruby Turner, and so on. The town also holds many annual events like The Birmingham Tattoo, The Handsworth Carnival, and The Birmingham Festival. In addition, they have St. John Wall Catholic School, King Edward VI Handsworth Grammar School, Holyhead School, and Handsworth Wood Girls' Academy. The Birmingham Canal Navigation Main Line Canal, the West Midlands Metro, and National Express West Midlands serve the area for transportation. Other prominent people who resided in the area are Henry Barber, Roy Fisher, Carl Palmer, Ian Emes, Mr Hudson, Bill Morris, Tommy Roberts, and Steve Winwood.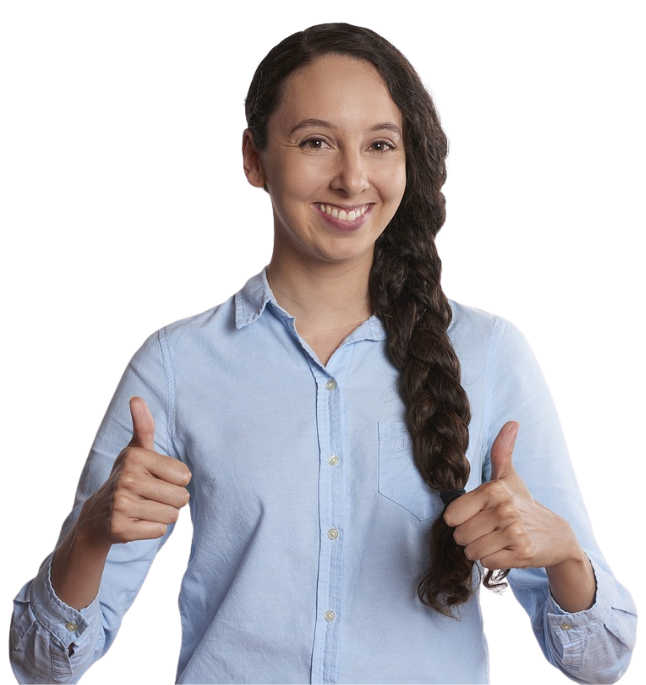 A Cleaning Service Worth Trying Out in Handsworth
Handsworth is definitely a spectacular place with many events to offer and stunning properties to live in. Just like the spirit of your town, you must love listening to music and dancing around the living room. However, jamming out might not be as fun when you don't have the space to move around. Thankfully, you have Glimmr services that will tidy up your area so you can have more room to make a move. After your busy week at work, it is best when you can enjoy some music and have a lovely home to relax. 
It is hard to find a good cleaning service that can totally match your house needs. Sometimes, they do too many unnecessary jobs that are a waste of time and money. On the other hand, some might not do the job very well. Well, you no longer have to worry about cleaning when you can just book with Glimmr services. You can control the amount of cleaning you need at home and how often you need an appointment. You can look up all the genuine reviews about our service that will really convince you to join our team! Guarantee that your home will look phenomenal, just the way you like it, when our expert crew works for you. We will never cause any problem that we can't resolve instantly. So, if you haven't found the best cleaning service that you can rely on, maybe Glimmr is the one for you. Try us out, and there is no going back to your stressful cleaning routine.
Get The Extra Hands For Your Handsworth Home
Having your house clean always flutters your heart. It gives the feeling of having a lovely and safe place that you will enjoy spending your time in. Wandering around your beautiful town may be exciting but being able to appreciate your time at home is also great. It is where you can freely read your favourite book in silence or watch your comfort show. The good thing is you have the Glimmr company serving in Handsworth. You don't have to shoulder all the cleaning tasks just to have a relaxing space when you can just get help from our expert cleaners. They are guaranteed the best in town, and you can get the service worth the money you spend!
Spending all day cleaning at home might cause you headaches and back pains, but not when you have the right people for the job. Glimmer is a one-of-a-kind service that can provide you with convenient cleaning options served by the best cleaning experts in town! Even if you are letting the crews of Glimmr tidy your home, you can still do it the way you like by leaving specific requests. And despite having fixed services, you can still customise it based on how much cleaning you need. It doesn't matter if you need average or intensive cleaning because we have options for all your needs. You will never find cleaning day the same as before when you have people you can count on. Glimmer will enable you to enjoy your day while we keep your place nice and neat all the time.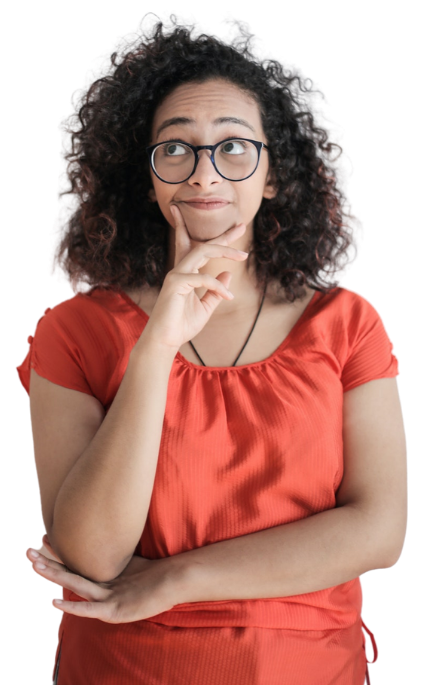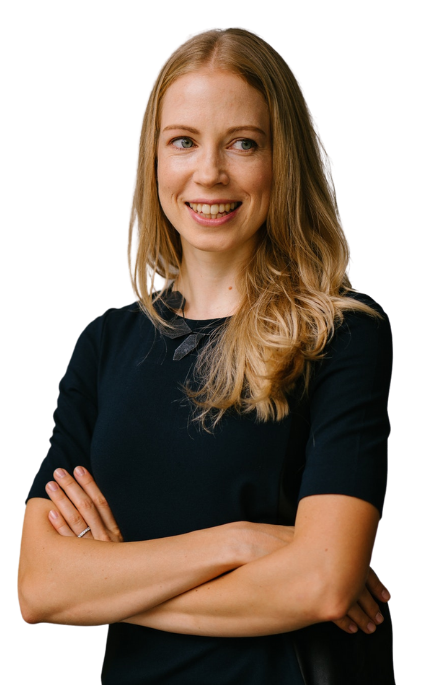 Best Cleaning Hack is Just 60 Seconds Away!
After years of being a homeowner, you must be searching for cleaning hacks online now. Tidying your home is a strenuous job to do, and finding ways to make it easier will help you save your time and energy. Thankfully, you can have Glimmr services in just a minute. Unlike the usual hacks that you can find on the internet, Glimmer wouldn't ask you to buy special cleaning products or equipment or let you do specific steps. Just give us a call or book on our website, and you are good to go!
Who would have thought that the hours of cleaning routine you had before could be done in 60 seconds? After booking with us, you can just sit around or even hang out outside with your friends. Our cleaning experts will take care of all the tidying you need at home. And we will assure you that no tasks are left for you to do after. When we are done, you can just relax and enjoy your time in your lovely place. Nothing feels better than waking up in the morning and not being surprised by the amount of cleaning to do. Instead, you can enjoy a cup of coffee and take your time to prepare for your day. What would life have been without the help of Glimmr? Maybe, a day filled with non-stop cleaning, body pains, and stressful cleaning work. So, if you want positive energy, a healthy lifestyle, a picture-perfect place, and a worry-free day, Glimmer is the only way to go.