Kingstanding's most reliable domestic cleaning service.
Book a domestic cleaner in Kingstanding instantly below.

Book
Select the date and time you'd like your domestic cleaner to show up.

Clean
A professional cleaner comes over and cleans your place.

Relax
Sit back and relax. Enjoy your sparkling home!
GLIMMR HAPPINESS
GUARANTEE
Our 100% Happiness Guarantee ensures that you receive the best cleaning experience. If you're not satisfied with the quality of service, let us know and we'll come back to re-clean at no extra cost.
WHAT'S INCLUDED IN A CLEAN
Living room & common areas
Customise your clean by adding instructions in your online account. They are sent directly to your cleaner's mobile app, ready for the clean.
Customise your clean by adding instructions in your online account. They are sent directly to your cleaner's mobile app, ready for the clean.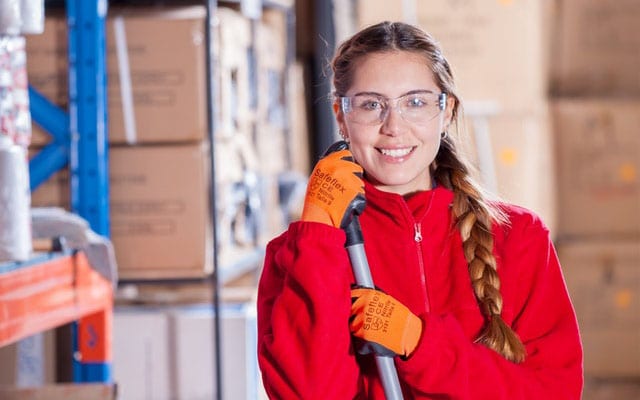 REGULAR CLEAN
A clean house, every day of the week, it's what we all strive for, and it's within your grasp. Glimmr's most popular service, our Regular Clean, can help you achieve a consistently tidy home. And that just means a more enjoyable life, one with less dusty lungs, and unimpeded by objects left out of place. Our cleaners will start by moving everything back to where it lives, clearing the way for us to hoover and sweep, then we'll crack out the wet products, mopping, scrubbing, and wiping. You'll be surprised by our efficiency, and by how deep this surface level clean goes.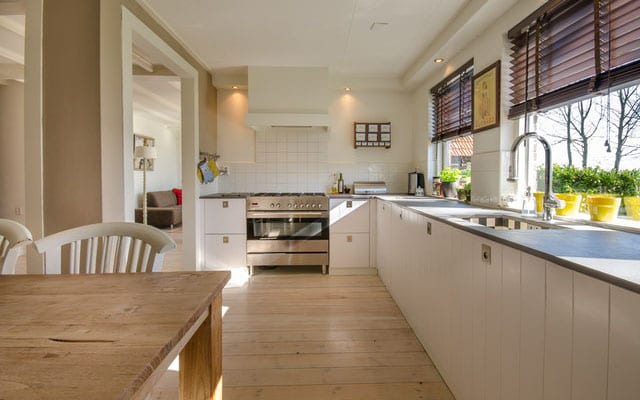 DEEP CLEAN
Having a clean home means for a healthier life. Let us clean behind the cooker and eliminate any potential for rodents. Let us de-crumb out the toaster, and never again will you smell burning if you regularly book with us. Let us clean the oven, and you'll be able to see your food cook again! Whatever the difficult task, the experience of Glimmr's cleaners means they're perfectly suited. Let us use every trick we know to get that bathroom sparkling again. Book our Deep Clean service monthly to get the most out of your own cleaning. Focus on the easy jobs, and pass on the hard ones to us.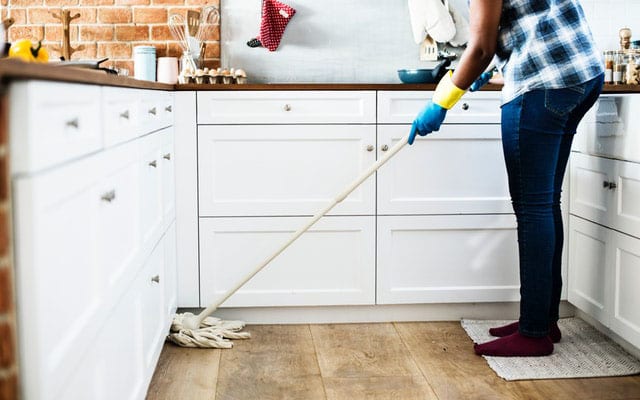 END OF TENANCY CLEAN
Looking to get your entire property cleaned top to bottom? Well Glimmr's got the service for you. With our End of Tenancy Cleaning package, we'll scour your empty property top to bottom. Our exacting standards mean you'll be left with a spotless property on moving day. Glimmr's expert team will spot the dirt that you missed, paying close attention to the detail, polishing, and sparkling finish. So, as soon as you're out, let us in, and let the professionals handle the cleaning problems. With your belongings out of the way, we'll have it done in no time. meaning a one fewer thing to worry about come moving day.
Glimmr is made up of friendly home cleaning professionals that go the extra mile to provide QUALITY house cleaning service every time! We understand the importance of a clean, and happy home. We are here to help you achieve that. You can expect from us a transparent and seamless experience from start to finish. A simple booking is the first step you need to take before Glimmr comes in and WOWS you with a spotless cleaning, excellent customer service, and friendly cleaners!
OPERATING HOURS
8 AM - 5 PM
Monday to Sunday
PHONE NUMBER
020 8158 8505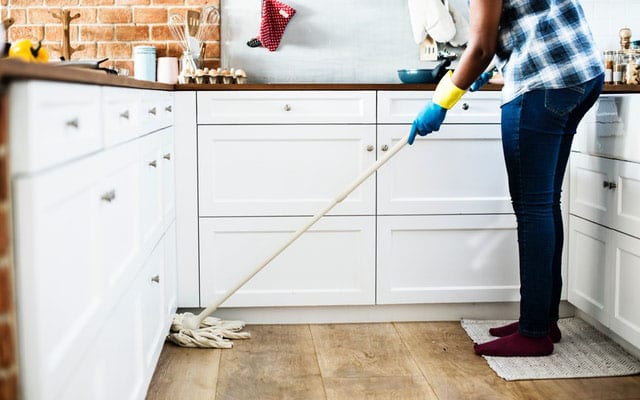 BOOK ON THE RUN
We're mobile friendly. Book just as easily from your mobile phone as you can on your computer.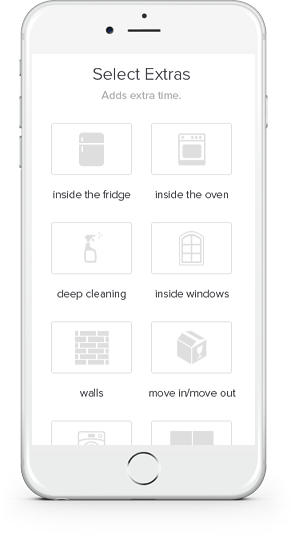 Customize your service
Use our checklists to ensure no spots are missed, or chat directly with your cleaner for special requests.
THE HIGHEST STANDARDS. THE HAPPIEST CUSTOMERS.
Are you a commercial space?
What other types of cleaning are there
FREQUENTLY ASKED QUESTIONS
Glimmr offers move out cleanings as an extra priced service to reflect the extra time needed for baseboards, uncleaned carpets, and other areas that have been hidden by furniture for quite some time. 
Please note that we are unable to guarantee your deposit. In addition, your cleaning professional is unable to move heavy furniture or climb ladders, as per our safety policy.
Yes, Glimmr cleaners are equipped with most of the safe, family and pet friendly supplies needed to give your home a sparkle at no extra charge!
The only items we need you to provide are a hoover, a mop and a bucket.
Please let us know if you would like to provide your own special supplies by adding a note to your account after you book.
Glimmr only accepts credit/debit card payments for service. Card transactions for one time cleans are usually charged within one week of booking the clean. Card transactions for reccuring cleans are usually charged within one week of carrying out cleaning activities.
Our pricing is based on the number of bedrooms and bathrooms. Simply go to our booking page and enter this information and you will your price.
Glimmrs's hours of operations are 8:00 am to 5:00 pm. Our last scheduled service starts at 4:30 pm.
Our one hour window allows us to handle the unpredictability of cleaning services.  Homes are different sizes and require different levels of effort needed to make them clean.  So predicting the time spent at a home is incredibly difficult. In addition, we have to deal with other unpredictable factors like traffic, weather etc. Thanks so much for understanding.
If you have booked a cleaning based on an arrival window (8:30 to 9:30 for example), this denotes that the team can be there anytime during this period.  We will reach out to you if there are any major issues however. Alternatively, please contact us here to check on your service.
You can have a look at date and time availability when you are at checkout.
If you are not happy with your service, the let us know ASAP. If you're not happy with your cleaning, we will come out and re-clean. If you still don't think we did a good enough job to recommend us to your friends, we'll refund your money!
YOU'RE ONE STEP AWAY FROM A HAPPY HOME
Kingstanding
To the north of Birmingham lies Kingstanding. Around six miles away from the centre, there's quite a lot of nature in the area. The name Kingstanding is said to come from an instance where King Charles I reviewed his troops before battle in the English Civil War. The mainly rural area saw a great surge of residential development in 1928. 6,700 buildings were built in the north of the area between 1930 and 1940, it was the largest council development in Europe at the time. Modern housing is now being built on top of a covered reservoir!
Why Choose Glimmr Cleaning?
We're experts in the urban environment that is Kingstanding. Our pleasant and discreet workforce will have any job seen to proficiently and unobtrusively. Meaning you have more time to go live your life. Let us clean while you get some work done, then you'll have more time with your loved ones in the evening. We know how to work around your schedule. We can help you get on top of messy rooms, or clean in difficult to reach places. So, let us help, we'll do some work for you, and you'll be pleasantly surprised with the results.
We're Kingstanding's most trusted House cleaning service!
POPULAR SERVICES WE OFFER
Commercial Office Cleaning Kingstanding, Vacation Rental, Home Organization, Post Renovation Cleaning, Green Eco Friendly Cleaning, Airbnb Turnaround Cleaning, Move In Out Cleaning, Deep Cleaning, Regular Cleaning
All About Kingstanding, Birmingham
Kingstanding was first recorded as King's Standing. It was derived from an event when Stuart King Charles reviewed his troops who were standing on the Neolithic Bow Barrow back in 1642. It is also the place where a king would stand to successfully hunt a deer, the said King was, however, unknown. Most of its residential development happened in 1928, before that, it was entirely rural. Around 6,7000 properties are constructed as council houses and are known as Europe's largest council housing development. Author Dr Ron Dawson wrote the novel The Last Viking and featured the town he grew up in. 
Kingstanding Odeon is a Grade-II listed building and is now primarily used as a bingo hall. It was designed by architect Harry Weedon and had a similar style to the infamous Odeon Cinema in Birchfield. Some of the church buildings in the area are All Saints Church, St. Luke's Church, and St.Mark's Church. There is also the Kingstanding Baths, which opened in 1938 and offered a 30-metre pool and a beginner's pool. 
Kingstanding is popularly known as a transport hub with buses travelling all around the towns of Birmingham and in the city centre. It is safe to say that you will indeed have an exciting time travelling around knowing that they have excellent commute services. It also has plenty of affordable properties that you would surely love investing in. They have the Kings Rise Academy, North Birmingham Academy, and Twickenham Primary School as educational institutions. Some famous people in the area are footballer Lloyd Dyer, actor and presenter Alison Hammond, and rock star Steve Winwood.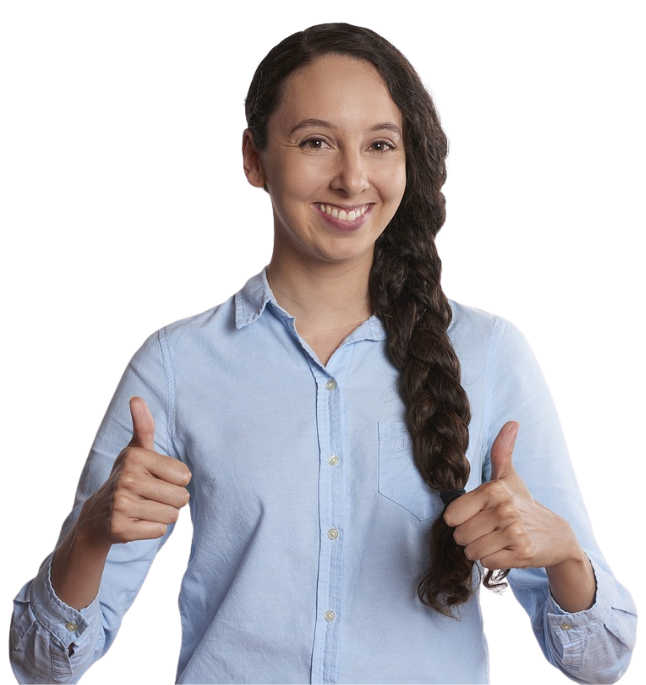 Prime Cleaning Service in Kingstanding
Kingstanding has plenty of inexpensive properties, which is such a catch due to its excellent transport access. Living there might bring you an adventurous lifestyle, knowing how easy it is for you to travel in nearby cities. But, you probably have tons of cleaning tasks to do, which prohibits you from having a great time—-the usual case among homeowners. If you have already got tired of continuously mopping, sweeping, and dusting around your home, then book with Glimmr right away. We all know how strenuous it is when you have no other choice but to shoulder all the tidying by yourself. We hired the most efficient and trusted cleaners in Kingstanding in order to deliver high-quality cleaning in your home that will surely amaze you. 
Cleaning is definitely not everyone's favourite hobby, but Glimmr is here to save your day. Our hardworking and efficient cleaners will never fail to deliver the highest standard of cleanliness to your home. Guarantee that even the most delicate detail of your home will be nicely sanitised to ensure that not one single bacteria is living under your roof. We will change your sheets, wipe all the counters, take out the rubbish, and organise your valuable items. When we are done, you will be fascinated with a broader and brighter home that has a refreshing scent from a freshly lit candle. You will not just have a lovelier place but also a germ-free home that is safe to live in. There will be no additional tasks left for you, especially with our offered extra services that will cover your laundry and ironing. Clear out that to-do list and start wandering around your town with nothing to stress about with Glimmr!
Change Your Usual Cleaning Routine to A More Efficient Cleaning Service—Glimmr!
Sometimes it feels like you are stuck in a loop with no way out after continuously cleaning your house. You feel helpless as you have no one to call when you need the extra hand. Your family members might be there to help you out, but it takes an expert mind to fully clean every space in your home. Even the narrow parts of your home should be deeply sanitised to ensure that no germs are building up in your valuable items. Thankfully, Kingstanding has Glimmr as its most trusted and reliable cleaning service in town. You don't have to be frustrated when you have a heavy load, we always have available maids that will do an exceptional job for you. So just sit back and start filling up our booking process, which will only take you 60 seconds. After that, except that your home will look lovelier!
Even if you have been a homeowner for so long or a young professional who just started living on their own, cleaning is still a strenuous process. Some might find organising a therapeutic activity but not when you spent the whole day tidying your home instead of having a relaxing moment or a great time outside. There are also parts of your house that might be tricky to clean, like your toilet, sink, and hard to reach spaces. That is why Glimmr will ensure that you will never have to lift a finger just to have a spotless home, as you have the best hands in Kingstanding to help you out. Instead of staying at home doing all the work by yourself, why don't you hang out with your loved ones and let us do all the work? Glimmr will consistently provide you with a pristine home where you can have a stress-free time!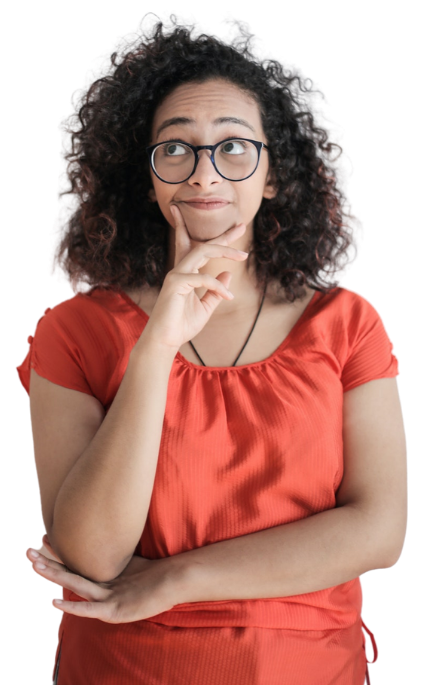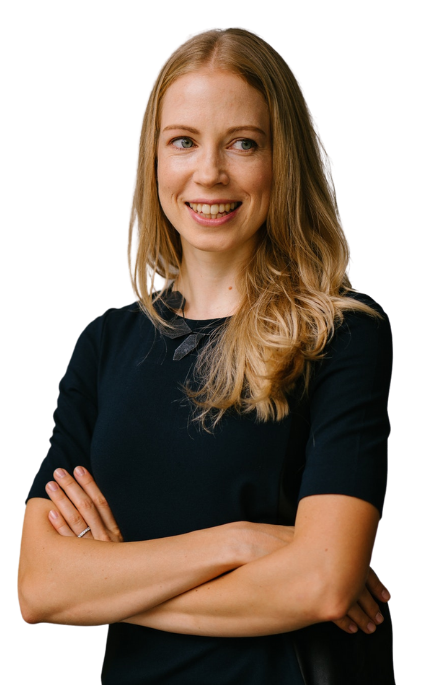 Professional Cleaners Who Will Always Come to Clean Your Home
Hiring maids might not be the most practical choice, especially when you still have to provide a long list of instructions before they can efficiently clean your home. Some other cleaners might not be able to do the cleaning you want, and they can be lousy and rude sometimes. Not with Glimmr! Our superior cleaning services will be delivered by the most trusted and reliable cleaning team in Kingstanding. They are highly recommended by our beloved homeowners who have tried and tested our quality works. Guarantee that every space of your home will be flawless while you are enjoying a fantastic time doing things you like. 
You probably hate it when you have to constantly remind and give instructions to your maids. Rather than giving you a relaxing time away from stress, they give you headaches. That is why the Glimmr Team did their best in selecting the most qualified cleaners in town to ensure that our services are always top-notch. You will never have a problem with our cleaning team knowing how professional and friendly they are. They will give you a fantastic time while thoroughly cleaning every spot in your home. You don't have to supervise each step of our progress as our cleaners are the real experts on the job and know how to clean your home properly. Instead, just sit down, drink a good cup of tea, and spend your time however you want. When we are done, we will ensure that you love the finish and have a wonderful time with us. You can freely leave any feedback, which we will genuinely appreciate. Glimmr is full of surprises and benefits that you will not want to miss!