Ladywood's most reliable domestic cleaning service.
Book a domestic cleaner in Ladywood instantly below.

Book
Select the date and time you'd like your domestic cleaner to show up.

Clean
A professional cleaner comes over and cleans your place.

Relax
Sit back and relax. Enjoy your sparkling home!
GLIMMR HAPPINESS
GUARANTEE
Our 100% Happiness Guarantee ensures that you receive the best cleaning experience. If you're not satisfied with the quality of service, let us know and we'll come back to re-clean at no extra cost.
WHAT'S INCLUDED IN A CLEAN
Living room & common areas
Customise your clean by adding instructions in your online account. They are sent directly to your cleaner's mobile app, ready for the clean.
Customise your clean by adding instructions in your online account. They are sent directly to your cleaner's mobile app, ready for the clean.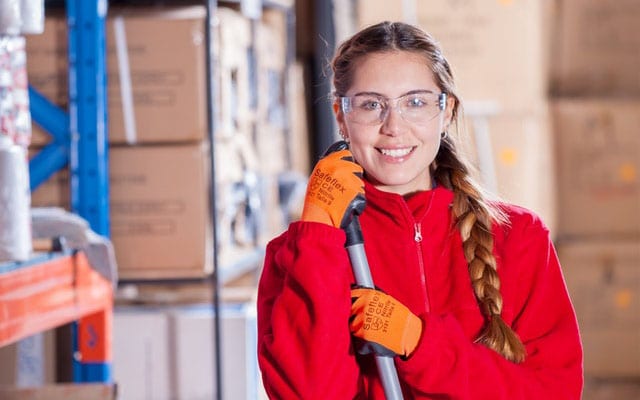 REGULAR CLEAN
What do you want to come home to after a hard day of work, a dirty house?Let us help you ensure that never happens. Books us regularly to ensure that your home stays fresh all month long. Our Regular Clean service is our most popular, and it helps with exactly this. It's a surface level clean designed for regular use to keep your house looking sparkling fresh consistently. We'll tidy anything left out, sweep, and then mop and scrub everything within reach. Your home will be left looking spotless, and dust free.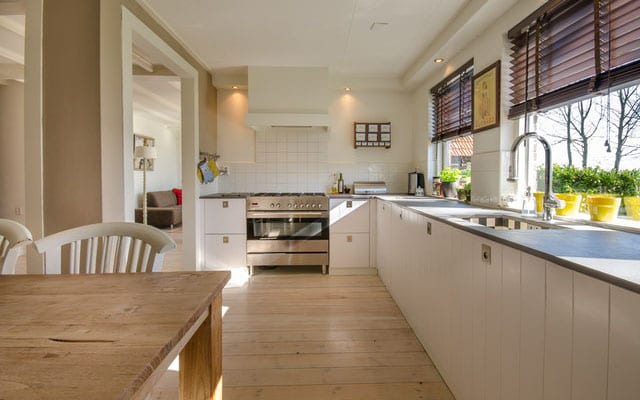 DEEP CLEAN
Focus on the weekly clean, and hire Glimmr to do the dirty jobs. With our monthly Deep Clean service, you can get the most out of your home; ensure a consistently clean living environment, make sure your appliances live as long as possible, and breathe deeply in a dust free environment. We'll get cleaning in all the difficult to reach areas, getting rid of the dirt in that gap behind your cookers of burnt food, getting the gunk out from behind the toilet, and pulling the hair out of drains. We'll leave your house sparkling and running more smoothly than when we arrived.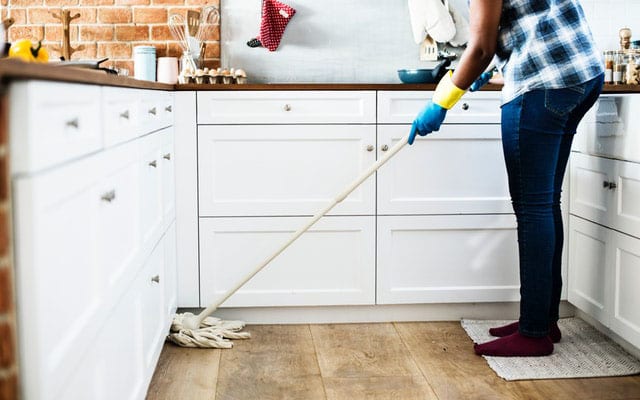 END OF TENANCY CLEAN
Are you in the process of moving out? Then likely you've been considering deposits, and what a stressful thing that is. Let our expert personnel handle the problem of cleaning. And it's a tough one, but fear not, we'll rigorously clean until all your problems are solved, and grime is down to an absolute zero over the entirety of the property. We'll do an extensive clean, getting rid of tough marks, filthy floors, and anything that needs to be cleaned to get the property spotless. Consider our one off End of Tenancy Cleaning service, and save yourself some hassle.
Glimmr is made up of friendly home cleaning professionals that go the extra mile to provide QUALITY house cleaning service every time! We understand the importance of a clean, and happy home. We are here to help you achieve that. You can expect from us a transparent and seamless experience from start to finish. A simple booking is the first step you need to take before Glimmr comes in and WOWS you with a spotless cleaning, excellent customer service, and friendly cleaners!
OPERATING HOURS
8 AM - 5 PM
Monday to Sunday
PHONE NUMBER
020 8158 8505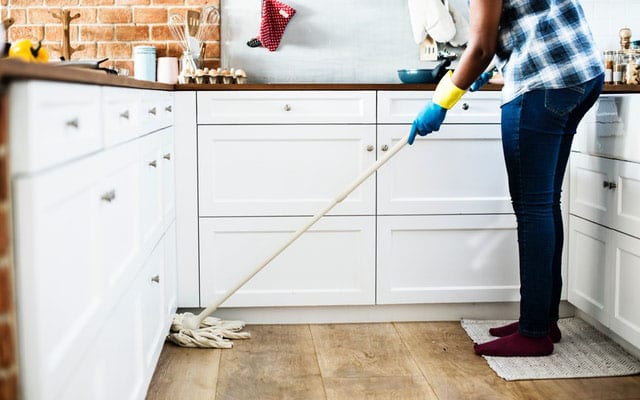 BOOK ON THE RUN
We're mobile friendly. Book just as easily from your mobile phone as you can on your computer.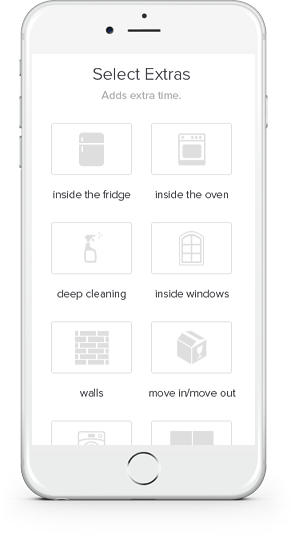 Customize your service
Use our checklists to ensure no spots are missed, or chat directly with your cleaner for special requests.
THE HIGHEST STANDARDS. THE HAPPIEST CUSTOMERS.
Are you a commercial space?
What other types of cleaning are there
FREQUENTLY ASKED QUESTIONS
Glimmr offers move out cleanings as an extra priced service to reflect the extra time needed for baseboards, uncleaned carpets, and other areas that have been hidden by furniture for quite some time. 
Please note that we are unable to guarantee your deposit. In addition, your cleaning professional is unable to move heavy furniture or climb ladders, as per our safety policy.
Yes, Glimmr cleaners are equipped with most of the safe, family and pet friendly supplies needed to give your home a sparkle at no extra charge!
The only items we need you to provide are a hoover, a mop and a bucket.
Please let us know if you would like to provide your own special supplies by adding a note to your account after you book.
Glimmr only accepts credit/debit card payments for service. Card transactions for one time cleans are usually charged within one week of booking the clean. Card transactions for reccuring cleans are usually charged within one week of carrying out cleaning activities.
Our pricing is based on the number of bedrooms and bathrooms. Simply go to our booking page and enter this information and you will your price.
Glimmrs's hours of operations are 8:00 am to 5:00 pm. Our last scheduled service starts at 4:30 pm.
Our one hour window allows us to handle the unpredictability of cleaning services.  Homes are different sizes and require different levels of effort needed to make them clean.  So predicting the time spent at a home is incredibly difficult. In addition, we have to deal with other unpredictable factors like traffic, weather etc. Thanks so much for understanding.
If you have booked a cleaning based on an arrival window (8:30 to 9:30 for example), this denotes that the team can be there anytime during this period.  We will reach out to you if there are any major issues however. Alternatively, please contact us here to check on your service.
You can have a look at date and time availability when you are at checkout.
If you are not happy with your service, the let us know ASAP. If you're not happy with your cleaning, we will come out and re-clean. If you still don't think we did a good enough job to recommend us to your friends, we'll refund your money!
YOU'RE ONE STEP AWAY FROM A HAPPY HOME
Ladywood
It's truly inner city life here in Ladywood. Just one mile away from Birmingham centre, it somehow manages to have it all. Urban, residential with schools, music venues, multi-story car parks, and unexplainable green space everywhere. For example, take the Arena Birmingham, a huge venue with multi story parking, bordered with a broad playing field and low level Nelson Primary School. Ladywood doesn't feel as claustrophobic as the more densely populated areas of the city, and yet it remains so central. The area perfectly encapsulates Birmingham – geography dominated by urban structures, living in harmony alongside nature, canals, and trees.
Why Choose Glimmr Cleaning?
Ladywood is an old industrial area that has seen a lot of development recently. Now, people pass through so often, be it to come and see events, or just to get in and out of the city. With such high footfall, it's inevitable that the area is going to get dirtier faster. Not to mention the railway… Now, whether it's grime from exhausts, dust kicked up from the wheels, or particulates thrown up from the trains, Glimmr's got you covered. Our fastidious cleaners will insure that every speck of dirt is removed. Let us get your property looking as good as it can.
We're Ladywood's most trusted House cleaning service!
POPULAR SERVICES WE OFFER
Commercial Office Cleaning Ladywood, Vacation Rental, Home Organization, Post Renovation Cleaning, Green Eco Friendly Cleaning, Airbnb Turnaround Cleaning, Move In Out Cleaning, Deep Cleaning, Regular Cleaning
All About Ladywood, Birmingham
Ladywood was first recorded in 1565 as Lady Wood, but it was also documented some years earlier as St. Mary Wood Field. Its name was probably derived from the woods, which are property of St. Thomas Church dedicated to the Blessed Virgin Mary. During the Middle Ages, Woodland was an important economic resource that provided substantial income to the owner. In the Great Plague of 1665, the plaque houses are signed with a red cross, and the victims are said to be buried at Ladywood Green which was later found as the Pest Heath or the Pest Ground. However, after the area was developed for housing in the 19th century, no burial evidence was reported.
In the 1760s, a canal was constructed along Ladywood, which helped improve industries and transport of raw materials and goods. In 1840, the town grew as homes and work sites surfaced. By the 1960s, many rich families lived in poorly-built houses, which were then demolished and redeveloped. Newer homes such as high-rise flats and low-rise housing are built with improved quality and sanitation. Over 20 multi-storey blocks were also established, of which 6 of them were taken down in the early 2000s.
The town is served by Spring Hill Library, a Grade II* listed building designed by Frederick Martini with a terracotta Victorian building. St. John the Evangelist and St. Peter Church is another Grade II listed building, built between 1852 and 1854 by architect Samuel Sanders Teuion. Notable residents who have lived in the area are American writer Washington Irving, Victorian Cross recipient Alfred Joseph Knight, and author J.R.R. Tolkien.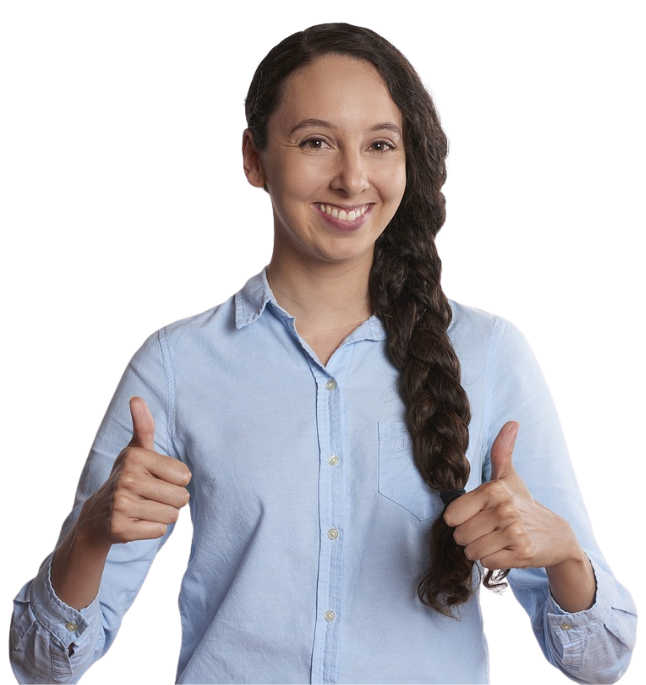 Easier and Stress-Free Cleaning in Ladywood
There are plenty of fun activities in Ladywood, especially due to its location near central Birmingham. You must enjoy going out for an adventure on the weekend or a casual walk around your town together with your loved ones while browsing for places to visit. Finding the best time to have a much-needed relaxation might be challenging, knowing that you probably have some unfinished house chores to do on your day-offs. Instead of being able to take your time off of work, you are obligated to do all the strenuous and laborious cleaning tasks. Don't worry! Glimmr is just 60 seconds away from your home's cleanliness. No need to put extra effort or give us your time, just book in a minute, and you are good to go!
Doing house chores is definitely not everyone's favourite hobby, so you probably find ways to make it easier and bearable. That is why cleaning companies like Glimmr have been prominent in the market! We are here to provide you with a service that will lessen or eliminate all the house chores that you have. Don't worry! Unlike the usual maids, we are powered by fully trained professionals who are highly skilled and experienced in any cleaning-related tasks. The Glimmr team took all the time and effort in hiring the best hands in Ladywood to ensure that you will be given high-quality services all the time. After our booking process, which usually takes 60 seconds, our cleaners will do all the cleaning tasks you have to do at home and make sure that everything is done efficiently. Your experience with us will be 100% stress-free from beginning to end. So, book now and enjoy all the wonders of Glimmr!
Complete Guide To Your Home's Cleanliness
Just like most cases, finding the best cleaning company that is suitable for your home needs must be challenging. With all the options in the market, it is rather confusing which one to use or where to go! Everyone is claiming to be the best, so which one should you actually go for? Just like all the companies, Glimmr has its fair share of reasons why we are a top-notch cleaning service in the UK. But, unlike many others, we are guaranteed and recommended by our loyal customers, and we will assure you that you'll have a wonderful experience with us. Even our cleaners alone can prove how high quality our services are. Give us a try and there is surely no coming back to laborious house cleaning tasks! 
Regardless of whether you are a new customer trying out our services or a loyal client who has trusted Glimmr for years, you will always be assured that everything will be done flawlessly. We have the Glimmr Happiness Guarantee that will ensure that you are given the highest standard of cleaning possible. If for some reason you didn't like the finish, or there are some problems with our service, don't hesitate to reach out to us. Our cleaners will return to fix any issues with no additional cost. We know how dedicated and hardworking our cleaners are, and we are confident that they can give you a quality clean. But, we will also assure you that you will get the service worth your money in any case scenario. The Glimmr Team will never leave you with any problem or leave any spaces untouched. If anything else, we will give you a quality cleaning that will surely exceed your expectations.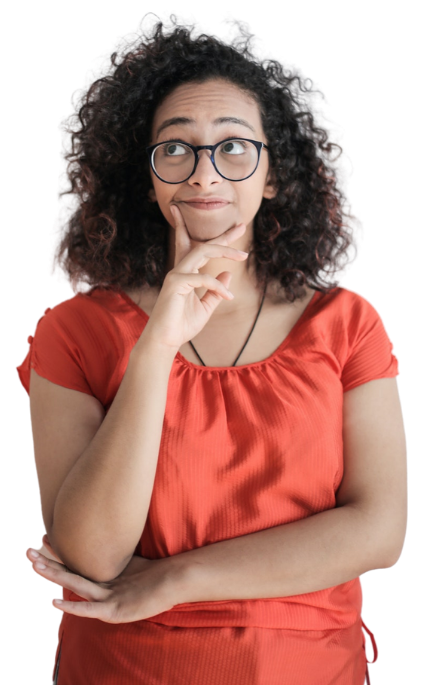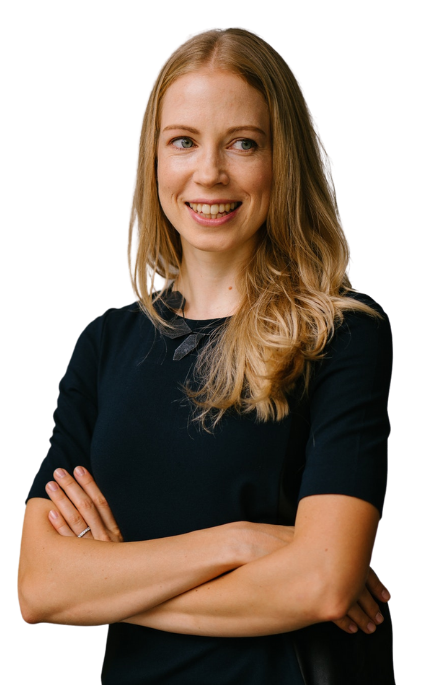 The Best Solution To Your Cleaning Problems
Cleaning is such a burden to everyone. The mere thought of non-stop dusting, sweeping, vacuuming, and mopping is stressful enough to make you tired. After a long day at work and/or other personal errands, it is hard to find the energy and motivation to do your house chores. Especially when you have to do deep cleaning and make sure that every space is well-sanitised. In times like this, the convenient services of Glimmr become the best solution for your problem! You no longer have to endure all the worries and stress as we have the most reliable and trusted maids to help you sort out all your cleaning chores. After booking with us in a minute, expect that our professionals will come to save your day!
With Glimmr, expect that all the basic and special cleaning needs in your home will be solved all in one service. We have professionals who will ensure that your home will look lovely and organised all the time. We have a wide selection of cleaning service options, so you can choose which one is best suitable for your home. Our regular cleaning service covers all the basic cleaning needs that you might not have the time to do so. We also have a deep cleaning and end-of-tenancy cleaning if you need a more intense job in your home. If you want to learn more about the coverage of each of our services, visit https://glimmr.co.uk/home-cleaning-checklist/ for more information. Regardless of what option you choose, guarantee that you will be given a one-of-a-kind experience and a high-quality cleaning all the time!