Belfast's most reliable domestic
cleaning service.
Book a domestic cleaner instantly below.

Book
Booking a Belfast cleaning has never been easier. We have designed a booking form which lets you book a top rated cleaner in 60 seconds. Simply select the date and time you'd like your domestic cleaner to show up, choose the cleaning plan you want, tell as your address and pay. We'll manage things from there!

Clean
Our cleaners in Belfast will arrive within the 1-hour arrival window you chose. All you need to do is show them around your home and your cleaner will be ready go. Leave us to the dusting and cleaning of your bathroom, kitchen and surfaces. This is our passion and something we truly love doing!

Relax
Once booked, there's nothing left for you to do! Just wait for your designated cleaners in Belfast to come at your desired time. They'll come with all the supplies needed to get the job done. Simply show them around and off they'll go. All you need to do is just sit back, relax and let them do the chores you don't want to!
GLIMMR HAPPINESS
GUARANTEE
Our 100% Happiness Guarantee ensures that you receive the best cleaning experience. If you're not satisfied with the quality of service, let us know and we'll come back to re-clean at no extra cost.
WHAT'S INCLUDED IN A CLEAN
Living room & common areas
Customise your clean by adding instructions in your online account. They are sent directly to your cleaner's mobile app, ready for the clean.
Customise your clean by adding instructions in your online account. They are sent directly to your cleaner's mobile app, ready for the clean.
SERVICES WE PROVIDE
Domestic cleaning services in Belfast are Glimmr's forte, and this is due to the fact that we have been around for many of years, old enough and wise enough to know what each house really requires and so our customers don't need to say much to us. We do the cleaning job that exceeds your expectations. Whichever service you choose, our cleaners in Belfast will provide a cost-effective and reliable service.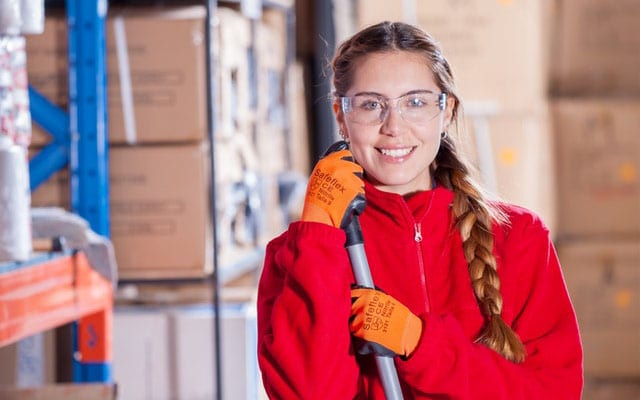 REGULAR CLEAN
Cleaning in Belfast is one of our most highly rated services, because we have hundreds of clients within Belfast that have referred us and booked us for regular cleans. Our customers want to know that Glimmr is always there to clean their surfaces, light switches, bathrooms and so on. Our customers also enjoy the benefit of every cleaner being able to understand any special instructions that you may have, so it'll be a truly bespoke cleaning service. Why not book our cleaners in Belfast today?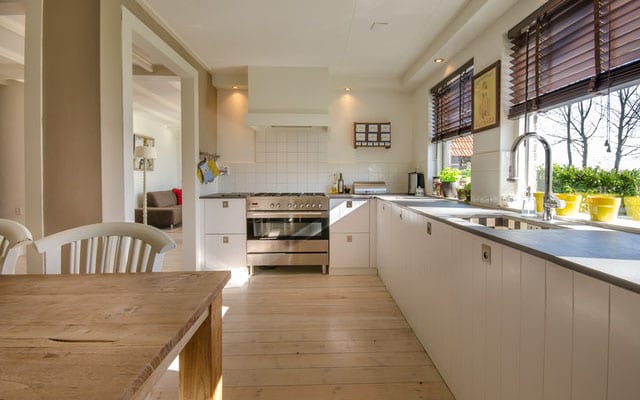 DEEP CLEAN
Deep cleans are intensive cleans that are booked by clients on a fortnightly or monthly basis to rid themselves of the sticky things in the corner that shouldn't really be inhaled or touched! Our cleaners in Belfast are professionals, so they won't be afraid to tackle the grime and put the right cleaning equipment and solutions to the areas of interest. Our deep cleans can help with behind the appliances, behind the curtains and behind the radiators...things you forgot about.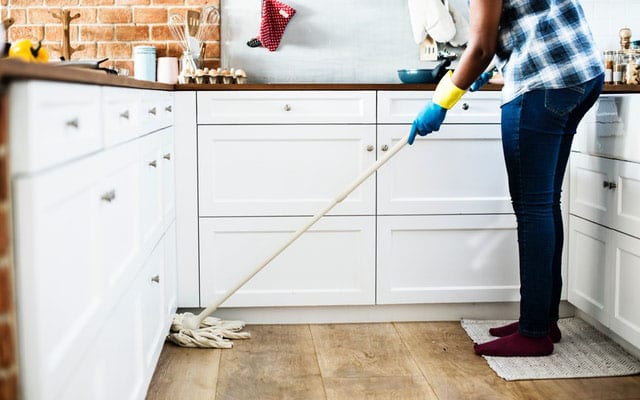 END OF TENANCY CLEAN
End of tenancy cleaning in Belfast is truly a premium service because we have invested in starting relationships with tenants and landlords, meaning we know what both sides expect and desire. The next occupant of the flat, apartment or house will love the new and clean space that Glimmr cleaners have made it to be. Our cleaners in Belfast have cleaned hotels, meaning you can expect your place to look the cleanliness of a hotel afterwards. You might even want to move back in! Book end of tenancy cleaning in Belfast to experience this novel feeling, even if you're not moving out!
Glimmr is made up of friendly home cleaning professionals that go the extra mile to provide QUALITY house cleaning service every time! We understand the importance of a clean, and happy home. We are here to help you achieve that. You can expect from us a transparent and seamless experience from start to finish. A simple booking is the first step you need to take before Glimmr comes in and WOWS you with a spotless cleaning, excellent customer service, and friendly cleaners!
OPERATING HOURS
8 AM - 5 PM
Monday to Sunday
PHONE NUMBER
020 8158 8505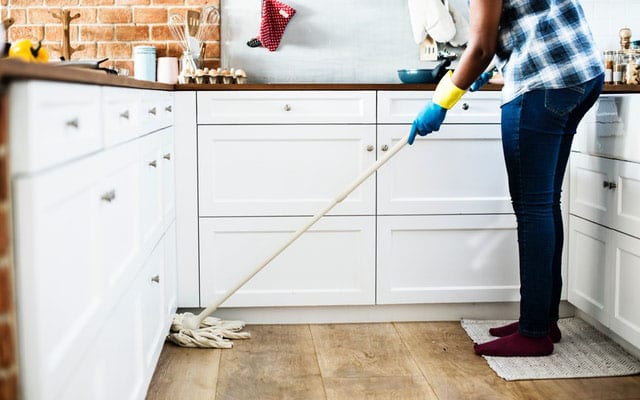 BOOK ON THE RUN
We're mobile friendly. Book just as easily from your mobile phone as you can on your computer.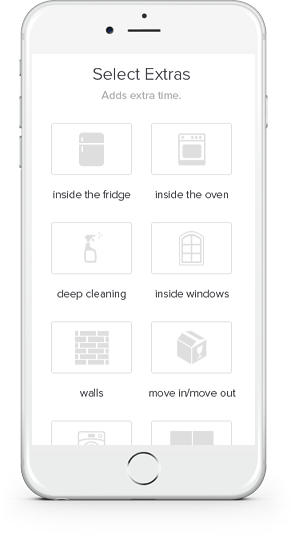 Customize your service
Use our checklists to ensure no spots are missed, or chat directly with your cleaner for special requests.
Are you a commercial space?
What other types of cleaning are there
FREQUENTLY ASKED QUESTIONS
Glimmr offers move out cleanings as an extra priced service to reflect the extra time needed for baseboards, uncleaned carpets, and other areas that have been hidden by furniture for quite some time. 
Please note that we are unable to guarantee your deposit. In addition, your cleaning professional is unable to move heavy furniture or climb ladders, as per our safety policy.
Yes, Glimmr cleaners are equipped with most of the safe, family and pet friendly supplies needed to give your home a sparkle at no extra charge!
The only items we need you to provide are a hoover, a mop and a bucket.
Please let us know if you would like to provide your own special supplies by adding a note to your account after you book.
Glimmr only accepts credit/debit card payments for service. Card transactions for one time cleans are usually charged within one week of booking the clean. Card transactions for reccuring cleans are usually charged within one week of carrying out cleaning activities.
Our pricing is based on the number of bedrooms and bathrooms. Simply go to our booking page and enter this information and you will your price.
Glimmrs's hours of operations are 8:00 am to 5:00 pm. Our last scheduled service starts at 4:30 pm.
Our one hour window allows us to handle the unpredictability of cleaning services.  Homes are different sizes and require different levels of effort needed to make them clean.  So predicting the time spent at a home is incredibly difficult. In addition, we have to deal with other unpredictable factors like traffic, weather etc. Thanks so much for understanding.
If you have booked a cleaning based on an arrival window (8:30 to 9:30 for example), this denotes that the team can be there anytime during this period.  We will reach out to you if there are any major issues however. Alternatively, please contact us here to check on your service.
You can have a look at date and time availability when you are at checkout.
If you are not happy with your service, the let us know ASAP. If you're not happy with your cleaning, we will come out and re-clean. If you still don't think we did a good enough job to recommend us to your friends, we'll refund your money!
YOU'RE ONE STEP AWAY FROM A HAPPY HOME
DOMESTIC CLEANING BELFAST
We want to make your life as easy as possible so we've boiled down our services into 3 main types: Regular, Deep Cleaning and End of Tenancy. Once you have booked your cleaning plan, we'll also give you option to add on any extras, for example, carpet, oven cleaning or even ironing. We'll always provide the best cleaning products that get rid of even the toughest limescale!
We also do Airbnb Cleaning!
If you run have an airbnb or you are a property manager then you can set up a third party cleaning service like ours. All our cleaners have worked in 5* Hotels so know the quality that you are expecting. You'll find our services' prices to be very reasonable. Book your Glimmr cleaning today and we're confident that you will agree with our service being the best you have ever experienced.
Why Choose Glimmr Cleaning?
Here at Glimmr we are home to the very best cleaners in Belfast. Whatever your situation, be it a party, your oven is particularly greasy, you're moving house, or you just want a regular cleaning, then our domestic cleaning services are exactly what you need. You'll find that our team of dedicated local cleaners have all trained at the top 5* Hotels across Belfast. They can come weekly, fortnightly, monthly or just for one off cleans.
Here are a few reasons why you should use our services in Belfast:
We're Belfast's most trusted House cleaning service!
POPULAR SERVICES WE OFFER
Commercial Office Cleaning Belfast, Vacation Rental, Home Organization, Post Renovation Cleaning, Green Eco Friendly Cleaning, Airbnb Turnaround Cleaning, Move In Out Cleaning, Deep Cleaning, Regular Cleaning
AREAS WE COVER IN BELFAST
Every cleaner in Belfast is highly experienced in the area, you could probably ask them for directions! However, we're your cleaners in Belfast so let's fully immerse our roles as cleaners and customers. This is to demonstrate that we know your Belfast really well, and so we also include these different locations: Balmoral, Beal Feirste, Beeal Feirshtey, Cliftonville, Finaghy, Greencastle, Legoniel, Queens Island, Skegoniel and Windsor
The City Of Murals And The Titanic Quarter
The city of Belfast, most commonly known as Béal Feirste in Irish, is literally the largest city in Northern Ireland. The word Belfast is derived from Béal Feirste which roughly translates to 'river mouth of the sandbar'. Belfast is located at the mouth of River Lagan. The absolute symbolism of this river and the meaning of the word Belfast reflects the similarities between these two. The river Farset in Belfast translates to 'sandpit' and thus the city was named after this river. Belfast is also the capital of Northern Ireland! The population of Belfast is approximately 631,000. The city of Belfast has been inhabited since the Bronze Age and the mysterious symbols of old life from the Iron Age can still be seen on the surrounding hills of Belfast. Belfast is also one of the oldest surviving inhabitants of lands in the world. 
Belfast is famous for being the birthplace of the Titanic which was built there in 1911-1912 and consequently the city of Belfast also had the largest Shipyard in the world at that period. The city of Belfast is surrounded by a lot of Hills and the temperature of the city is temperate oceanic meaning that it is mild and it rains throughout the year.
Belfast is also referred to as the 'Linenopolis', this unique nickname originated during the industrial revolution. Belfast was a major port city in the UK and Ireland and became the biggest linen producer in the world, which earned Belfast this nickname, and even in today's modern time, Belfast is still referred to by this nickname by Historians as it is an old nickname.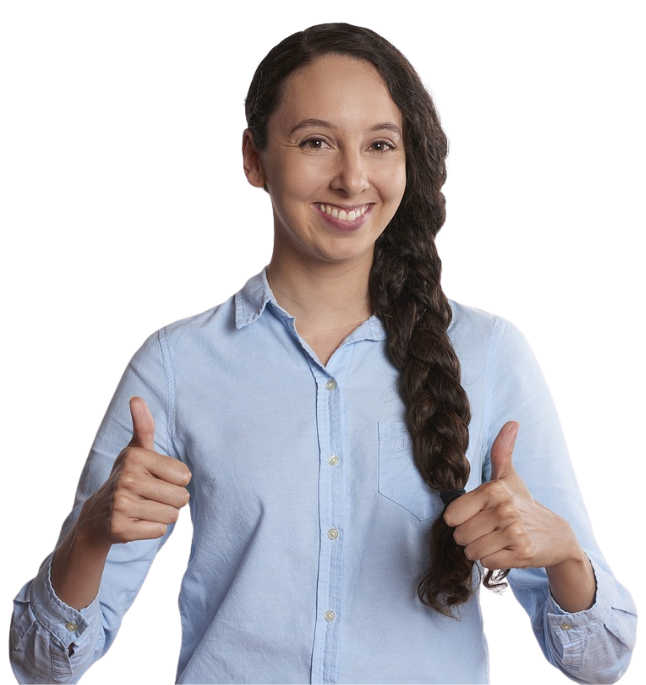 Fast And Efficient Cleaners In Belfast
Are you tired of juggling your private life, your work life, and your house simultaneously? Maintaining a balance between everything is not easy and it is certainly not possible when you have to catch up with your friends, complete your tasks, take out some time for yourself and your family, and top of that have piles and piles of laundry to do. 
However, when you are stuck in such a complicated situation turn to Glimmr cleaning services, our staff of professional cleaners will come and take the load off your shoulders! While you go and catch up with your friends and do your work or just put your feet up and relax.
You and your mental health need to take a break sometime and that is why you should try to take some time out for yourself specifically. Thanks to our fast and capable cleaners in Belfast you can sit back and relax because we are only going to send our very best to you. They will clean your house, make your bed, clean your toilets and windows and if you have any special instructions don't forget to convey them to our team of cleaners! Our cleaner will make sure that not a single spot is left untouched and uncleaned by them. You will not need to worry about calling us about any place left unclean in your house as our certified cleaners will give your home an in-depth cleaning.
Life Made Easy In Belfast
The living conditions of an individual highly impact their capabilities and their ability to function and perform their everyday tasks. Living in a sanitary environment does not only mean that it has to be an extremely filthy place, meaning that it could just be the dust lying around in your house, your filthy laundry, your unclean curtains, bed sheets as well as the bathroom.
Did you know that if you don't change your bed sheets once every week, the bacteria builds up on your bed sheet and pillowcase, and when you lay down on your bed at night for a good night sleep, you may be at risk of getting acne and other skin conditions due to the germs on your pillow and bed sheet? That is why it is extremely important to live in a healthy and sanitary environment. However it is understandable that you may not be able to change your bedsheet yourself every week and do the laundry as well as vacuum the house, and that is why you should choose Glimmr cleaning services in Belfast to make your life easier and more healthy.  Just on the tip of your fingers you can book and personalize cleaning services and our team of professional cleaners will be at your doorstep to accommodate you. They will vacuum, do the dishes, do the laundry and change the bed sheets and pillowcases and clean your house overall. Which will prevent the dust from piling up. 
You can also make a weekly plan with the Glimmr Belfast team, and they will show up at the given time and do their assigned tasks flawlessly. Avail the services of our professional and efficient cleaners who will not only make your home sanitary again but also make your life much, much easier!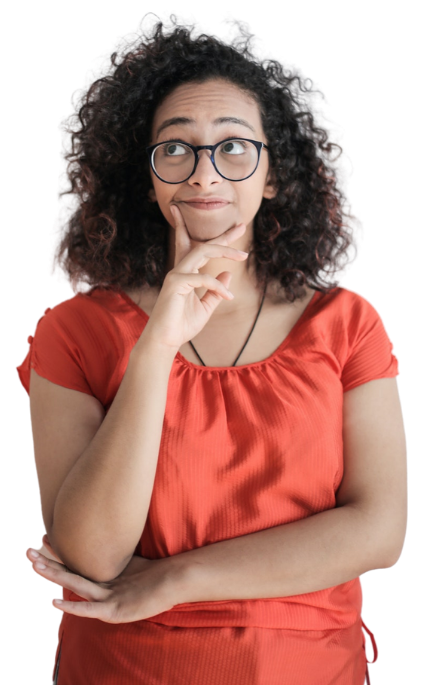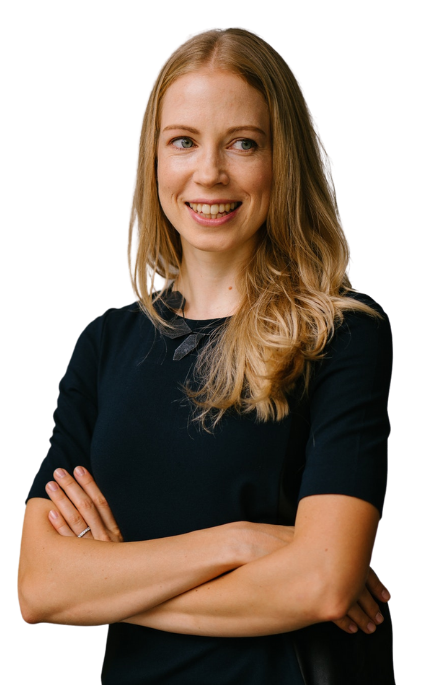 Be Swept Away By Our Belfast Cleaners- Literally
Sweeping, dusting, vacuuming, washing, laundering and much more, you name it and we have got it!  We only offer the best services there are to offer and that is why we are highly recommended by our customers.
We offer a variety of cleaning services such as Domestic and House cleaning Service, Deep cleaning service, End of tenancy cleaning service and much more. We prioritise standard and experience above all and that is why we only hire the top 2% of professional cleaners in the industry. These cleaners are highly professional and experienced and they follow a standardized and detail-oriented list of tasks which they are expected to follow. Our team of cleaners work in a two person team to ensure that you only receive the best experience.
If you are looking for a deep cleaning that is more thorough and cleans everything from every nook and crook of your home. Glimmr offers only high quality deep cleaning service which has a step by step design to restore your home to its original state and leave it bright and shiny and more clean than ever before. So what are you waiting for? Book our Belfast cleaners so we can brighten up your day and your home.
Belfast's Dependable And Efficient Cleaners
Imagine that it's the same normal Saturday since it's your day off you've decided to clean your house. You're getting your laundry done and cleaning your house in general but suddenly while dusting, you move a few things from your desk and see specks of dust flying, you will also notice that some of the places have been left untouched or you may have missed some spots in your house. However, the Glimmr Belfast team offers a diverse range of cleaning services, from General cleaning service to Deep cleaning service and they clean your house from every corner and they do not leave any spot uncleaned! You need not worry about the authenticity of our staff as we only hire the best in the industry after a careful screening process. In addition, you do not need to worry about providing the cleaning appliances and the tools needed as our team will bring their own tools provided by Glimmr, so all you need to do is to sit back and relax while our team of professional cleaners thoroughly clean your house. 
Our professional cleaners provide safe and quality work that aims to satisfy your expectations. After your house has been cleaned by our efficient team you will understand why we are rated the best in the cleaning industry by our loyal customers. We guarantee that you will receive only the best service from our professional cleaners who will thoroughly give your house a deep cleaning. 
Our Glimmr Belfast team has you covered!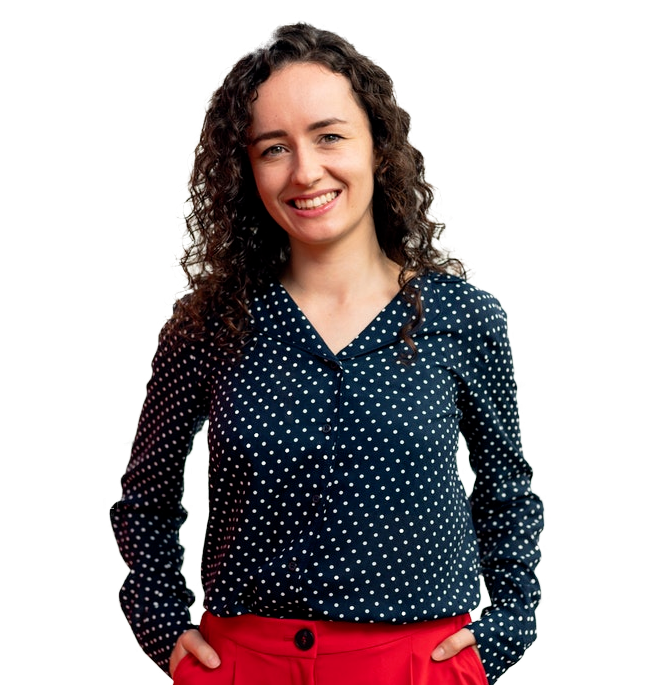 Top 10 Things To Do In Belfast
People from all around the world are curious about the place where the famous ship Titanic was built! The city of Belfast is one of the most famous cities in the world. It is famous for its gardens, outdoors, and hills. Visit Belfast for an unforgettable experience and explore the streets enriched with history and inventions! 
1. Crumlin Road Gaol
Crumlin Road Gaol is one of the oldest roads in Belfast, dating back to 1845. It is also a former prison that stopped working in 1996. However, now you can take a tour of this historical prison! After some renovations, the prison has reopened and is open for visits and tours. Within these walls, children and women were imprisoned during the political segregation of republicans. You can also learn about the execution cell where some of the convicts were hanged. Your tour guide will tell you all about the history of this prison while you explore the underground tunnels that connected the prison to the Crumlin road gaol courthouse. You can also visit the courthouse and sit in the Governor's chair and find out why the Crumlin Road Gaol prison was closed down.
2. Titanic Belfast

You may have heard about the famous ship, The Titanic. The Titanic was the biggest man made movable object ever created at that time. It was built in Belfast and attracted the attention of people from all over the world.
The Titanic Belfast is a famous tourist attraction which is visited by many people. It has over nine galleries. You can also explore the structure of The Titanic and reenact some of your famous scenes from the movie 'Titanic'.
Reconstructed parts of the ship can be found here in an exhibition as well.
3. Take A Stroll Through Stormont

Stormont is Northern Ireland's official place for the Government of Northern Ireland. Stormont is also known as 'Parliament buildings' It is a gorgeous place to take a stroll as it is built outside the city in a green area which is very scenic and refreshing. A plus factor of visiting Stormont is that not only can you enjoy a peaceful stroll here but you can also do a tour on the weekends! You can also bring your dog here and play fetch while enjoying the beautiful flowers and the greenery of Stormont.
The museum has Charlotte Bronte's original writing desk, her diaries and letters, many avid readers come here to learn about the literature and the Bronte sisters.
4. Enjoy A 360 Degree View Of Belfast From The Victoria Square Dome!
Everyone loves a peaceful and scenic top view of a beautiful city. But you can not always go up a hill or climb a mountain to enjoy such a view. Luckily for you, you can just visit the Victoria Square Dome to breathe in an impressive view of the city of Belfast!
5. Meet The Sculpture Of Famous Characters In C.S. Lewis Square
C.S Lewis is the author of the series Chronicles Of Narnia. The C.S Lewis Square is a famous public place where the famous characters of 'The Lion, The Witch and the Wardrobe are displayed. These scriptures were made by Maurice Harron, an Irish artist.
6. The World-Famous Belfast Taxi Tour
It is quite difficult to plan which site to visit and explore when you have a busy schedule ahead. However, the Taxi Tour of Belfast is the perfect solution for your curious self. Your driver will be your very own personal tour guide.
This Taxi tour will allow you to indulge in the past of Belfast while you survey the famous sites and historical places of Belfast such as the street art, peace wall, Bobby Sands and much more!
7. Take A Walk Through The Sir Thomas And Lady Dixon park
If you're looking for a city gateway, you should definitely go to The Sir Thomas and Lady Dixon Park.
It is located outside the city, where there's no usual hustle bustle of the city and there are no massive crowds.
You can take a calming and peaceful walk in this whimsical park surrounded by flowers or go for a jog. It is the most popular park in Belfast and is the ideal place for a stroll.
8. City Hall
The city hall features a variety of places and things to do. It is home to the scriptures of the past and the Titanic Memorial Garden. The City Hall is situated at the centre of Donegall Square and is also the headquarters of the Council of Belfast. The interior of the City Hall is quite extraordinary and has an exquisite art collection.
If you want to learn more about the history of Belfast you can take a tour of the Hall and explore the Council Chambers and the Great Hall.
9. St. George's Market
If you are not sure where to visit first or what to do in Belfast, you should definitely come to St George's market. In this market, you'll find a variety of things to do such as buying souvenirs and exploring the street art whilst you enjoy the most delicious food Belfast has to offer.
10. Visit the Grand Opera House
The Grand Opera House of Belfast is one of the premier theatres in Northern Ireland. It was established in 1895. The Grand Opera House showcases a variety of genres such as opera, comedy, musicals, drama, dance, and west end. This Opera House is one the most Historical venues of Belfast and till this day, it is quite a popular place. Moreover, if you do not want to attend a show in a massive crowd, The Grand Opera House offers small rooms which have 100 seats to enjoy a somewhat private show. This Northern Ireland's theatre has a series of extinguished plays and programs ranging from classical plays to famous musicals. They have many comedic, musical and opera shows available.
Top 10 Facts About Belfast
Belfast is quite an old city which has existed for hundreds of years and holds valuable history. Let's explore some interesting facts about Belfast!
1. There's A Library In Belfast That's Over 200 Years Old!
The incredible Linen Hall Library is an antique hub of intellect and knowledge which was founded in 1788 by the Belfast Reading Society. The Belfast Reading Society became famous for collecting Irish books and scriptures; the library's oldest book is De Anima, written by an Eastern physician about health, in 1490 by Avicenna. They also began acquiring books of Irish origins such as the 'ancient Irish music' by Edward bunting.
The Linen Hall Library became a collector of advanced books as the purpose of this club was to seek enlightenment and promote knowledge. It has 232 years of history preserved.
2. The Symbol Of Belfast Is A Seahorse
Given Belfast's history and origin, it was likely that something symbolic and meaning would be used as this symbol of this city. the symbol of the fist is a seahorse as the city has a strong Maritime history meaning that the seahorse is symbolic for BelfastSculptures and Statues Of seahorses can be spotted throughout the city as well as some Si logos seahorse logo at 8in in the Grand Central hotel. During the 17th-century, merchants would print seahorse on their coins. Moreover, the first print of the American Declaration of Independence was also kept in this oldest library of Belfast.
3. The Famous Titanic Was Built In Belfast.
By 1911, the biggest ship in the world, the Titanic completed its construction. The RMS Titanic was built in East Belfast in the world's biggest shipyard, Harland and Wolff Shipyard. The construction of the Titanic took 2 years and 2 months. Its weight was 46328 tonnes, and its height 882 feet. The infamous Titanic sank on 14 April 1912. The Titanic Belfast has some reconstructed parts of the ship and people from all over the world visit Titanic Belfast to catch a glimpse of the famous Titanic!
4. Over 100,000 People Came To See The Launch Of The Titanic
The construction of the Titanic was ordered in 1909. The fact that the Titanic was supposed to be the biggest movable object ever recorded in history was an astounding event that would go down in history and everyone wanted to be a part of it. The anticipation of the launch of the Titanic increased and the word spread, and after approximately 2 years of wait, the project of the biggest movable object in the history of mankind was completed.
Since it was such a historical event, when the construction of the Titanic was completed and when it was launched, approximately a hundred thousand people came to witness its launch at the harbour. Thus, the Titanic became the pride of Belfast.
5. Belfast Used To Be Bigger Than Dublin.
A long time ago Belfast was once bigger than the city of Dublin! A lot of people don't know this, around 1891, the city of Belfast was the largest city in Ireland and was bigger than Dublin. This is one of the most interesting and fascinating facts about Belfast.
Belfast was quite a wealthy city back in the days and was a hub for manufacturing rope and linen. It also produced tobacco on a large scale. Moreover, Belfast also had the biggest shipyard in the world where The Titanic was built.
6. Belfast Was Bombed In World War II
During World War 2, Belfast was bombed by the Nazis. The city suffered a huge loss as 1000 people died and 100,000 people became homeless. This incident became known as 'Belfast Blitz'. The Belfast Blitz occurred in 1941.
7. Until Just Recently, Belfast Was One Of The Most Dangerous Cities In The world
Until 1988, the city of Belfast was not considered a safe place to live or even visit. Belfast previously became infamous as a conflict, which is known as the 'Troubles', was ongoing. This war was between the Catholics and the Protestants and lasted for about 3 decades. This conflict ended in 1988 which was not that long ago.
8. Bomb Attacks In Belfast During 'The Troubles'
An interesting fact about Belfast is that 45,000 bombs and possibly more were placed all over the city and 45,000 of these bombs detonated. During this time, the reputation of Belfast deteriorated and Belfast became one of the most dangerous cities in the world.
However, now Belfast is a very safe and welcoming city.
9. Belfast Was The Inspiration For Narnia
Did you know that the famous author of The Chronicles Of Narnia, C.S Lewis was born in Belfast? It is believed that he took inspiration from the setting of the surrounding landscapes of Belfast for his books and created the fantasy world of Narnia we all love. The C.S Lewis Square is also in Belfast and is quite a famous public space as it has statues of the famous characters.
10. Did You Know That The Nickname Of The city Of Belfast Was Linenopolis?
Belfast was actually a really popular and wealthy City back in the 18th century. It was a hub of linen manufacturing and also had the biggest shipyard in the world. The linen of Belfast was shipped all over the world, it soon became the harbour of linen and was nicknamed 'Linenopolis'. Interestingly, this nickname became popularized during the Industrial revolution when Belfast became the biggest port city in the UK.