Bradford's most reliable domestic
cleaning service.
Book a domestic cleaner instantly below.

Book
Booking a Bradford cleaning has never been easier. We have designed a booking form which lets you book a top rated cleaner in 60 seconds. Simply select the date and time you'd like your domestic cleaner to show up, choose the cleaning plan you want, tell as your address and pay. We'll manage things from there!

Clean
Our cleaners in Bradford will arrive within the 1-hour arrival window you chose. All you need to do is show them around your home and your cleaner will be ready go. Leave us to the dusting and cleaning of your bathroom, kitchen and surfaces. This is our passion and something we truly love doing!

Relax
Once booked, there's nothing left for you to do! Just wait for your designated cleaners in Bradford to come at your desired time. They'll come with all the supplies needed to get the job done. Simply show them around and off they'll go. All you need to do is just sit back, relax and let them do the chores you don't want to!
GLIMMR HAPPINESS
GUARANTEE
Our 100% Happiness Guarantee ensures that you receive the best cleaning experience. If you're not satisfied with the quality of service, let us know and we'll come back to re-clean at no extra cost.
WHAT'S INCLUDED IN A CLEAN
Living room & common areas
Customise your clean by adding instructions in your online account. They are sent directly to your cleaner's mobile app, ready for the clean.
Customise your clean by adding instructions in your online account. They are sent directly to your cleaner's mobile app, ready for the clean.
SERVICES WE PROVIDE
Domestic cleaning services in Bradford are Glimmr's forte, and this is due to the fact that we have been around for many of years, old enough and wise enough to know what each house really requires and so our customers don't need to say much to us. We do the cleaning job that exceeds your expectations. Whichever service you choose, our cleaners in Bradford will provide a cost-effective and reliable service.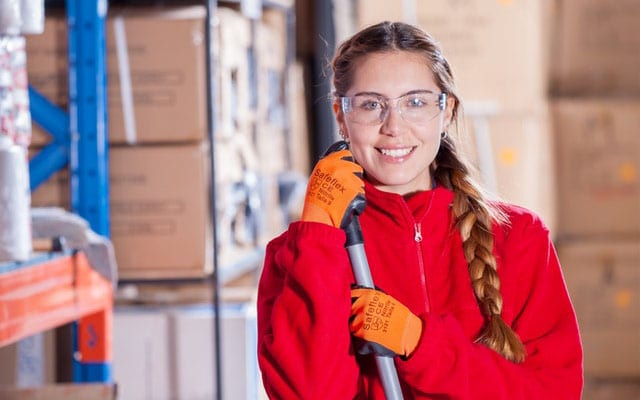 REGULAR CLEAN
Cleaning in Bradford is one of our most highly rated services, because we have hundreds of clients within Bradford that have referred us and booked us for regular cleans. Our customers want to know that Glimmr is always there to clean their surfaces, light switches, bathrooms and so on. Our customers also enjoy the benefit of every cleaner being able to understand any special instructions that you may have, so it'll be a truly bespoke cleaning service. Why not book our cleaners in Bradford today?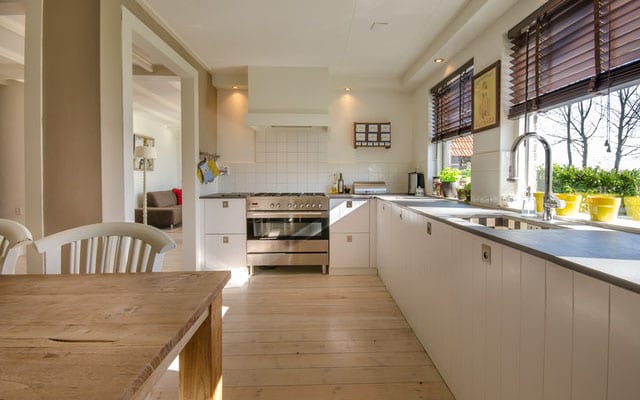 DEEP CLEAN
Deep cleans are intensive cleans that are booked by clients on a fortnightly or monthly basis to rid themselves of the sticky things in the corner that shouldn't really be inhaled or touched! Our cleaners in Bradford are professionals, so they won't be afraid to tackle the grime and put the right cleaning equipment and solutions to the areas of interest. Our deep cleans can help with behind the appliances, behind the curtains and behind the radiators...things you forgot about.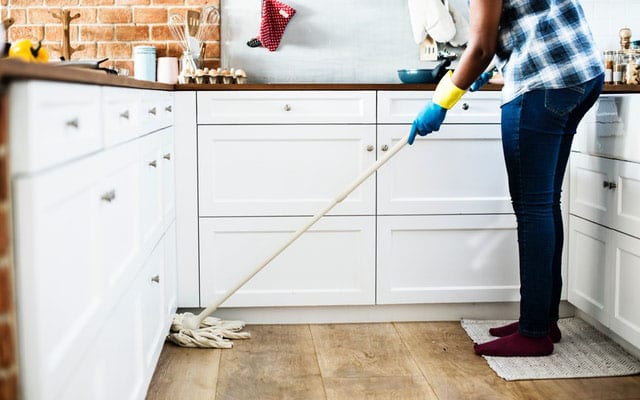 END OF TENANCY CLEAN
End of tenancy cleaning in Bradford is truly a premium service because we have invested in starting relationships with tenants and landlords, meaning we know what both sides expect and desire. The next occupant of the flat, apartment or house will love the new and clean space that Glimmr cleaners have made it to be. Our cleaners in Bradford have cleaned hotels, meaning you can expect your place to look the cleanliness of a hotel afterwards. You might even want to move back in! Book end of tenancy cleaning in Bradford to experience this novel feeling, even if you're not moving out!
Glimmr is made up of friendly home cleaning professionals that go the extra mile to provide QUALITY house cleaning service every time! We understand the importance of a clean, and happy home. We are here to help you achieve that. You can expect from us a transparent and seamless experience from start to finish. A simple booking is the first step you need to take before Glimmr comes in and WOWS you with a spotless cleaning, excellent customer service, and friendly cleaners!
OPERATING HOURS
8 AM - 5 PM
Monday to Sunday
PHONE NUMBER
020 8158 8505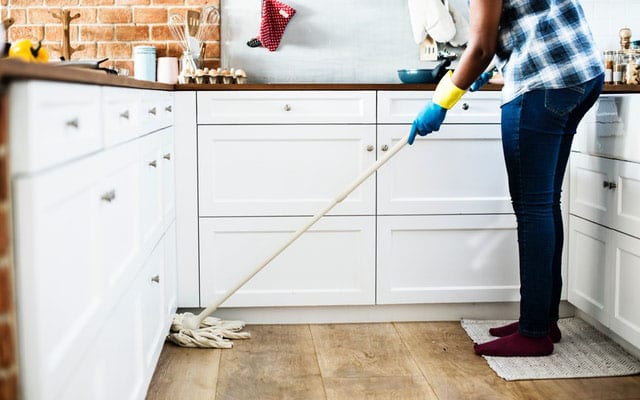 BOOK ON THE RUN
We're mobile friendly. Book just as easily from your mobile phone as you can on your computer.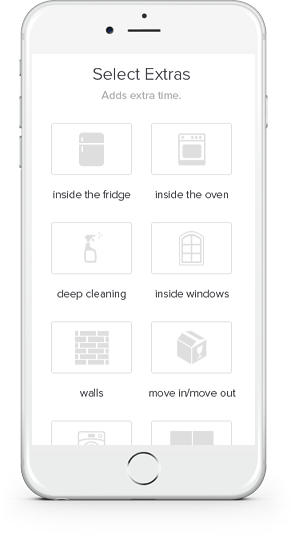 Customize your service
Use our checklists to ensure no spots are missed, or chat directly with your cleaner for special requests.
Are you a commercial space?
What other types of cleaning are there
FREQUENTLY ASKED QUESTIONS
Glimmr offers move out cleanings as an extra priced service to reflect the extra time needed for baseboards, uncleaned carpets, and other areas that have been hidden by furniture for quite some time. 
Please note that we are unable to guarantee your deposit. In addition, your cleaning professional is unable to move heavy furniture or climb ladders, as per our safety policy.
Yes, Glimmr cleaners are equipped with most of the safe, family and pet friendly supplies needed to give your home a sparkle at no extra charge!
The only items we need you to provide are a hoover, a mop and a bucket.
Please let us know if you would like to provide your own special supplies by adding a note to your account after you book.
Glimmr only accepts credit/debit card payments for service. Card transactions for one time cleans are usually charged within one week of booking the clean. Card transactions for reccuring cleans are usually charged within one week of carrying out cleaning activities.
Our pricing is based on the number of bedrooms and bathrooms. Simply go to our booking page and enter this information and you will your price.
Glimmrs's hours of operations are 8:00 am to 5:00 pm. Our last scheduled service starts at 4:30 pm.
Our one hour window allows us to handle the unpredictability of cleaning services.  Homes are different sizes and require different levels of effort needed to make them clean.  So predicting the time spent at a home is incredibly difficult. In addition, we have to deal with other unpredictable factors like traffic, weather etc. Thanks so much for understanding.
If you have booked a cleaning based on an arrival window (8:30 to 9:30 for example), this denotes that the team can be there anytime during this period.  We will reach out to you if there are any major issues however. Alternatively, please contact us here to check on your service.
You can have a look at date and time availability when you are at checkout.
If you are not happy with your service, the let us know ASAP. If you're not happy with your cleaning, we will come out and re-clean. If you still don't think we did a good enough job to recommend us to your friends, we'll refund your money!
YOU'RE ONE STEP AWAY FROM A HAPPY HOME
DOMESTIC CLEANING BRADFORD
We want to make your life as easy as possible so we've boiled down our services into 3 main types: Regular, Deep Cleaning and End of Tenancy. Once you have booked your cleaning plan, we'll also give you option to add on any extras, for example, carpet, oven cleaning or even ironing. We'll always provide the best cleaning products that get rid of even the toughest limescale!
We also do Airbnb Cleaning!
If you run have an airbnb or you are a property manager then you can set up a third party cleaning service like ours. All our cleaners have worked in 5* Hotels so know the quality that you are expecting. You'll find our services' prices to be very reasonable. Book your Glimmr cleaning today and we're confident that you will agree with our service being the best you have ever experienced.
Why Choose Glimmr Cleaning?
Here at Glimmr we are home to the very best cleaners in Bradford. Whatever your situation, be it a party, your oven is particularly greasy, you're moving house, or you just want a regular cleaning, then our domestic cleaning services are exactly what you need. You'll find that our team of dedicated local cleaners have all trained at the top 5* Hotels across Bradford. They can come weekly, fortnightly, monthly or just for one off cleans.
Here are a few reasons why you should use our services in Bradford:
We're Bradford's most trusted House cleaning service!
POPULAR SERVICES WE OFFER
Commercial Office Cleaning Bradford, Vacation Rental, Home Organization, Post Renovation Cleaning, Green Eco Friendly Cleaning, Airbnb Turnaround Cleaning, Move In Out Cleaning, Deep Cleaning, Regular Cleaning
AREAS WE COVER IN BRADFORD
Every cleaner in Bradford is highly experienced in the area, you could probably ask them for directions! However, we're your cleaners in Bradford so let's fully immerse our roles as cleaners and customers. This is to demonstrate that we know your Bradford really well, and so we also include these different locations: Addingham, Apperley Bridge, Baildon, Buttershaw, Clayton, Denholme, Ediham, Haddincham, Idle, Ingrow, Keighley, Low Moor, Menston, Oakworth, and Saltaire
All About The City of Bradford AKA The Old Wool City
The 'Curry Capital' of Britain Today
Like many other cities of the UK and England, the city of Bradford is a metropolitan borough. Bradford is located in West Yorkshire, England. Bradford is the third largest city in the council area right after Leeds and Sheffield and a very famous tourist destination. The word Bradford is derived from a few old English words such as  'brad' and 'ford'  and this, in turn, refers to the crossing of Bradford Beck at the church bank that is now below the site of the famous Bradford cathedral. The name 'Bradford' was recorded in 1086, during the Saxon age when a settlement started growing in this area, once again proving the existence of old age in the city of Bradford.
Some of the attractions in Bradford include the National Science and Media Museum, According to the sources of 2019 consensus the population of this city is 536,986, this scale also falls right after the city of Leeds and Sheffield. Like many other cities of England, Bradford has its very own historical significance. It rose in popularity in the 19th century as it became more industrialized. Bradford is what you would call a 'boomtown', a community or society that goes through quick and sudden changes in terms of its economy and its population due to a discovery or usage of resources and other means that may boost the economy.  It became a boomtown during the industrial revolution and was among the many first communities to become industrialized, becoming an international place for trade and textile manufacturing, it was especially popular for its production of wool. It rapidly acquired the nicknames "Woolopolis" and "Wool City".
Now the city has become de-industrialized which at first caused a decline in the economy of the city which resulted in an increase in unemployment, inflation and poverty. Today, Bradford plays an important role in generating England's economy. It is the third largest economy with around £10 billion. The city of Bradford is also famous for having a large quantity of Victorian architecture which includes the grand Italianate City Hall as well as its renowned curry! Bradford has been crowned the curry capital of Britain for 6 years in a row and curry is a must have when you visit Bradford.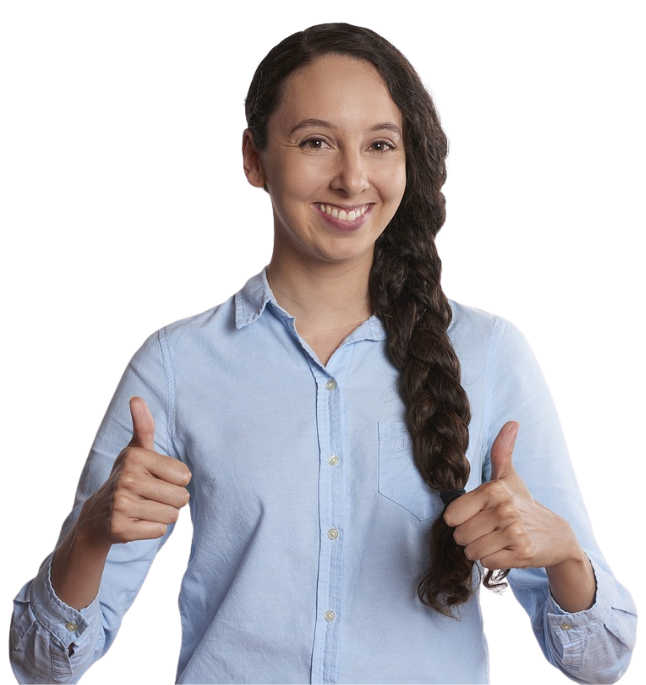 Nobody Does it Better Than Glimmr
From our experienced cleaners who get the work done flawlessly to our excellent customer service, we have it all. Our crew of cleaners go through a very selective and thorough screening to ensure a smooth journey ahead of all our customers in terms of satisfaction and efficiency. It is completely understandable that you do not have time to carry out the chores yourself in a fast and busy routine, sometimes schedules can be so tough that it is hard to even take time out for yourself so doing laundry and dusting might be a stressful task for you as you just won't be able to take out the time to do it yourself. That is why you should book our Glimmr cleaning services and acquire our proficient cleaners who can easily arrange your kitchen, clean up your room and clean the entirety of your restroom. Book our cleaners and choose the time and day you would like them to come and spruce your house while you relax. This would allow you to have some time for yourself and before you realize it you'll have some more spare time to complete your other worldly tasks as well.
Neat Is Our Middle Name
Don't you want your home to be neat and tidy all the time? Dust can build up in your bedding, carpeting, upholstery, and over time this build up can lead to the risk of you and your family developing allergies, or worsening the already existing allergies and asthma. Thus it is important to take care of yourself and to do so it is important to take care of your house as well. A clean house will benefit you greatly as it will rejuvenate your mind and body. However, it can be quite difficult to get around to doing household chores and all the tiring cleaning when you're busy with your everyday life but do not worry about the tenuous tasks of cleaning your house as you can leave all the cleaning to us! We at Glimmr Bradford are excited to serve you. Book our cleaning services to remake your house and change your lifestyle, from vacuuming to washing your dishes, our cleaning crew will take care of all your cleaning chores and make your house germ free again! Not only does our cleaning crew clean your house from the surface but they are equipped and trained enough to clean the entirety of your Bradford house and rejuvenate it. Why do the strenuous cleaning chores yourself when you can hire our very affordable cleaning services who are professional and experienced enough to do it for you? Book our cleaning services today and enjoy a quality experience. 
Now you can keep your home neat N tidy all the time!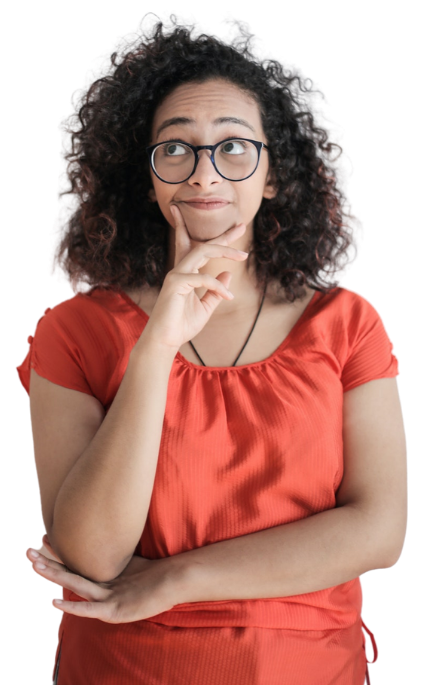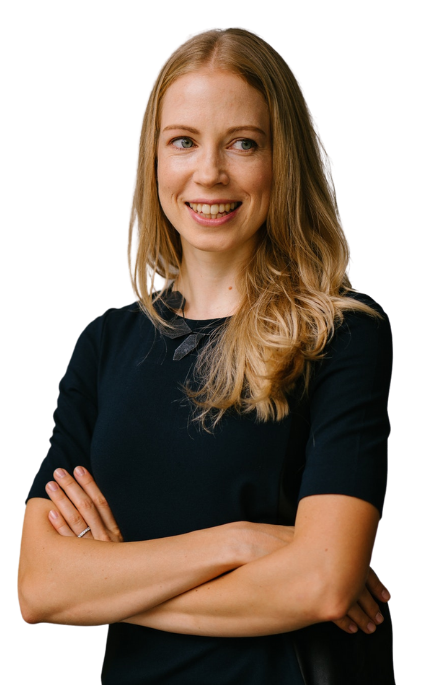 Consistent And Reliable Cleaners
We always send a team of 2 people for the standard service and sometimes we will send 4-6 people If it's a 5,000 square foot mansion requiring a move-in service to ensure that maximum time is saved to deliver the competency we promise you. A professional cleaning service that cleans up your home to make it brand new again and saves you a large amount of time as well as saving your efforts from cleaning the house yourself. This is what Glimmr provides to customers of Bradford. We can guarantee you that we will provide you with our most diligent efforts and services. Moreover, not only do we offer the best cleaning services options there are to offer but we also have extra services that you can choose from such as; Cleaning Products, One extra full hour of ironing, cleaning the inside of the Fridge, cleaning inside the oven, clean inside windows (per window), providing vacuum, mop and Bucket, Bed Changing (per bed) and much more. So don't wait and quickly book Glimmr Bradfords cleaning services in just 60 seconds and then sit back and relax while our cleaners take care of everything from vacuuming, washing and dusting and make your house squeaky clean.
Cleaning At Its Best
From professional cleaners to the best customer service, Glimmer Bradford is ready to serve the entirety of Bradford city and its residents!  We want to make you and your house healthier and happier than ever before. Our cleaning services are affordable and just a click away from you. Glimmer offers a bunch of services so you can choose which one suits your house better, it could be Deep Cleaning or maybe a General House Cleaning. Give us a call today for any inquiry that you may have as we know that we are not the only cleaning service in the industry but give us a chance so we can prove to you why we are the best out there, as we will make your house sparkly clean again and make it brand new. Our cleaning crew are professionals in the field who have been picked from the best candidates. They promise to deliver the best results and they do as they are trained and experienced cleaners. Don't worry about the booking process and our minimalistic site is designed to accommodate you better, it's hassle free and very easy to use, just choose the time and day and the type of services you want to avail and it's done! You're literally just a few clicks away from a better and a far easier life so don't wait up and quickly check out our website to avail our cleaning services.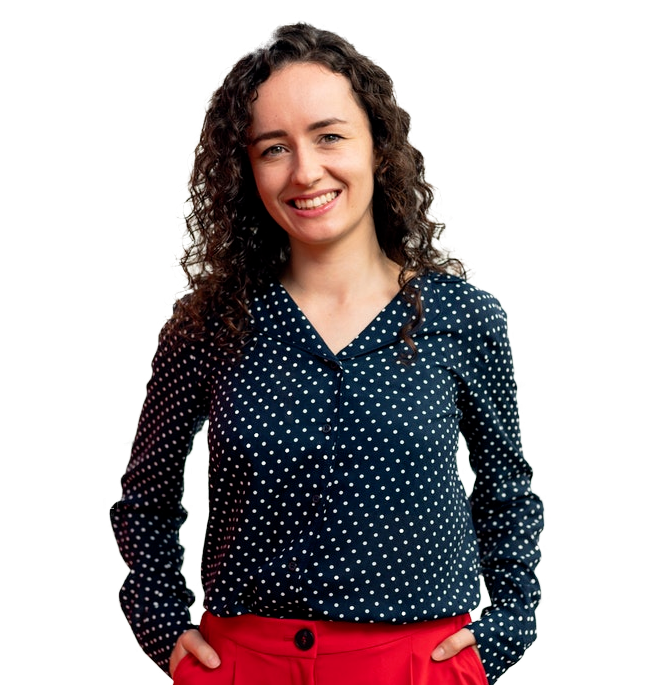 Top Ten Fun Things To Do In Bradford
1. Visit The Bradford Industrial Museum
As Bradford used to be an industrial city, the Bradford Industrial Museum is a great place to visit. Bradford was an important Industrial hub back in the Industrial Age, the city was renowned for its textile industry especially for its production of wool. The manufacturing of wool became so popular in Bradford that the city became known as the 'city of wool' and many more nicknames related to wool were given to Bradford. The museum is significant as it tells the visitors the local history of the industrial revolution of Bradford. It has the original machinery used in the industrial era of Bradford on display as well as an original textile factory. There are also some galleries to showcase the history of transportation and textile production to demonstrate how the manufacturing processes used to work back in the day.
2. Learn About The Media Culture And its History At The National Media Museum

This place is perfect for all lovers of culture and media. The National Media Museum has many galleries that include highlights of television, photography, radio, films, animation and video games. It is the first ever IMAX theatre in the UK and has a big screen that enhances your cinematic endeavours. Spend a day here to learn more about the film industry culture and about Britain's rich history. The museum is home to a very big collection of media related items, it houses more than 3,500,000 items.
3. Bronte Parsonage Museum For All Literature Lovers

The Bronte Parsonage Museum is run and managed by the Bronte Society. This museum was opened in honour of the very famous literature personas, the Bronte sisters, Charlotte Bronte, Emily Bronte and Anne Bronte. The fact that where this museum is located used to be the very places they used to live in makes it much more enticing for literature lovers to come and explore their former home and museum. The Bronte sisters have written world renowned literary excerpts such as The Wuthering Heights and Jane Eyre.
The museum has Charlotte Bronte's original writing desk, her diaries and letters, many avid readers come here to learn about the literature and the Bronte sisters.
4. Breath In The Fresh Air Of The Lister Park
Lister Park is one of the most popular spots as well as the biggest public park in Bradford. The scenery is like a breath of fresh air which makes it the perfect picnic spot. It has a lot of activities such as a boating lake, a playground, tennis and basketball courts as well as a Mughal Water Garden which has a blend of Islamic and Indian architecture. Explore the garden and enjoy the picturesque scenery. You should totally check out this beautiful and calming park and have a picnic here on a sunny day!
5. Catch A Play Or Two At Bradford Alhambra
Originally built in the 1913's the Bradford Alhambra theatre is still one of the largest theatres of Bradford. The theatre used to host many large touring shows and as well as dramas, musicals and even dances. Now the theatre is a listed building and it is the ideal spot as it has a luxury restaurant and cafe and an iconic structure.
6. Splash Around In The Summer At Bradford City Park
The City Park is a public park which can be located at the heart of the city and it is near the iconic Bradford city hall as well. The city park has a mirror pool which has the tallest fountain in Britain and attracts many people. There are some other fountains that the locals use to play in to beat the summer heat and enjoy the summer. It has a gorgeous garden as well as a huge space which is used to hold events such as exhibitions, and markets.
7. Salts Mill - A Flashback Of Bradford's History
As the city of Bradford used to be an industrial centre there are still some buildings and landmarks which can be traced back to its rich industrial era history. The Salts Mill is one of these traces of the industrial era of Bradford. It is the largest existing industrial building in the world. It was built in 1854 and has the largest structure. It used to be a textile mill but it is now a part of an art gallery and a complex. Visit this Mill to learn more about the history of Bradford and its evolution of trade in England. You can also shop here for a lot of things such as art supplies and musical equipment. It is a public space filled with art and culture.
8. Explore The Moors Of Ilkley
Ilkley holds a lot of historical significance as it is believed to be one of the oldest surrounding areas of Bradford as well as the earliest settlements. It dates back to the 1800 BC and you can find ancient stones here as well. There's a manor house as well which will let you learn about the Roman history and these documents are authentic as they showcase the existence of a nearby Roman fort as well. It is believed that Ilkley was a spa twin as it has fresh air and good local food. Charles Darwin also stayed here in 1859 to improve his health. If you are a literature lover then you should also attend the Ilkley literature festival, it is Britain's oldest literature festival and will let you relive the West Yorkshire history and enlighten you about how Bradford influenced the English cultures and the setting of the moor-istic scenery only makes it better and more worthwhile.
9. Spend A Day At East Riddlesden Hall
The East Riddlesden Hall is an old manor that used to belong to a cloth merchant. It is a 17th century manor house and is located in a very serene and picturesque environment. The interior of the hall has been preserved for a better historical experience and some scenes from the 17th century have also been recreated such as needlework, authentic and original furniture and ornate ceiling designs. The structure is still protected so the visitors can admire the architect whilst they explore the beautiful and peaceful gardens surrounding the hall. Even the gardens have been showcased in a way to preserve history as they have colourful flowers and the herb gardens which were used in medicine in the 17th century or so.
10. Try The Curry Of The Curry Capital Of Britain
Bradford has been named the 'Curry Capital' of Britain. This city is the main hub of authentic Asian cuisine and has over 200 Asian restaurants. There are numerous curry houses all over the city of Bradford. You can go to the old end Asian restaurant Bradford has, Sweet Centre and try their curry for an authentic experience, or you can go to the most famous Asian restaurant/ cafe in Bradford, Karachi in Bradford's west end and try their delicious Asian food as well.
Top 10 Interesting Facts About Bradford
Bradford is one of the biggest cities in England and has a rich history. Thus, this city is bound to have a few interesting facts as well. It also has many tourist attractions.
1. Bradford Is The Official 'Curry Capital' Of England
For six years in a row, the city has won the title of the 'Curry Capital'. Bradford has many restaurants that serve curry and these authentic restaurants are visited by many tourists and locals. So if you are ever in Bradford you have got to try their fine curry!
2. The Bronte's Lived On The Outskirts Of Bradford
The Bronte family lived on the outskirts of Bradford. They had a house in the Thornton property and they lived in this house from 1815 to 1820. This place was actually the birthplace of the Bronte's who are considered to be impeccable writers of their times, their fabulous writing style and novels are renowned throughout the world. The world renowned novel 'The Wuthering Heights' was also written by Emily Bronte and is taught to literature students all around the world. The Bronte sisters and their brother Branwell were born and raised here and later on moved to Haworth.
3. There is a Bronte Parsonage Museum in Bradford
Even if you're not an avid reader, there's a high chance that you have heard of the name 'Bronte'. The Bronte sisters, Emily, Charlotte and Anne wrote their famous works in this house. The Bronte Parsonage Museum is their old home which is maintained by the Bronte Society in their honour in Haworth which is a small village in Bradford. The sisters and their brother spend most of their time here.
4. Bradford Has The Biggest Water Fountain In The Country
To regenerate Bradford's Centre, it was decided that the Bradford City Park would be built in 2003. In this park, there's a mirror pool which contains the biggest water found in England and the UK. This park has more than 100 fountains in it as well as the highest fountain in the country at 30 meters which is 100 feet. Many events such as markets, festivals and carnivals are hosted here.
5. It May Sound Perplexing But The Population Of Bradford Is Increasing Massively
The city of Bradford has many more young people in its population as compared to other cities and according to the statistics it can be observed that the city is going through a massive population growth making it the biggest population growth in the country after London. When the consensus was taken between 2001 to 2011, the population growth was 11% and at that time the population was 470,800 and now it is predicted that the city would showcase an increase in its population again. It also has the largest portion of the population of kids under 5 years old and as well under 19 years old.
6. The Famous Alhambra Palace Theatre Is In Bradford
The Alhambra Theatre was named after the Alhambra Palace in Spain. This palace was the residence of the Emir of the Emirates or Granada. The main house of the theatre houses 1,456 seats and is a large scale theatre of all types of genre. It was built in 1915 and at the time it was built, it cost £20,000.
7. Bradford Was Formerly Known As The Wool City
Bradford used to be a major industrial town and the 19th century was when Bradford became a prominent industrial city. It was what people would refer to as a boom town when it became an international Centre for quality textile manufacture and a manufacturer of wool. It was the main city for the industrial revolution and quickly became the wool capital of the world. Many merchants did their business here and started trading in Bradford. The population grew as well and that's why it used to be called the 'king of wool'.
8. Bradford Was Awarded 'The City Of Film'
Bradford has been associated with the film industry for ages. The city holds many film festivals and other high profile events. The relationship of Bradford and the filmmaking industry goes back to the very start of cinema and in 2009 the city was named the world's first 'UNESCO City Of Film' as it best in Cannes, Venice, and LA.
9. The Largest Existing Former Industrial Building In The World Is In The City Of Bradford
The city of Bradford used to be a major industrial city back in its time so it is inevitable that it still holds some monuments and memories of the industrial era. Designed by Lockwood and Mawson for Sir Titus Salt In 1854, the Salt Mills was the world's biggest industrial building as it had the largest structure in the world. It worked throughout the industrial era till 1986 and was bought by Jonathan Silver who decided to turn it into a cultural and business hub for the people. Now it is a public centre and has a shopping mall, art gallery and restaurants. The gallery has many paintings from the famous local artist David Hockney.
10. The Youngest City In The UK And The Youngest Entrepreneurs
It is quite well known that Bradford is the youngest city in the UK but it also has a booming population of youngsters. This means that this city has many young workers and thus they hold workshops and events for these young entrepreneurs and link them with the many businesses that are in the city as Bradford is a very diverse hub and home to major companies and their headquarters. With a population of younger people with almost a quarter of its population which is under 16 years old, Bradford seeks to revitalize the city and promote the creative minds of these young entrepreneurs making it the best city to live in as a young adult.