Bristol's most reliable domestic cleaning service.
Book a domestic cleaner in Bristol instantly below.

Book
Glimmr's booking process is something that we're very proud of. We have spent lots of time with developers to create a platform where you can book cleaning easily. Within 60 seconds, you can book our domestic cleaning services in Bristol. We want to save you time and effort, and our cleaning company has become one of the best premium cleaning services because our customers love our simplicity.

Clean
Our customers love the quality of our cleaning services, and we are one of the premier companies in Bristol as a result. Our cleaning in Bristol is thorough and fast, because our cleaners have the correct equipment and the right experience for every different home. One further feature about Glimmr is that we also accommodate those who want eco-friendly products!

Relax
A home is a place of comfort, and this should be a stress-free environment. There are several studies that show a correlation between cleanliness to happiness. Book with Glimmr and let our cleaners in Bristol deal with your cleanliness. As Warren Buffett said, "money cannot buy happiness, but it can buy everything else". Follow his wise words, let our cleaners handle everything and relax!
GLIMMR HAPPINESS
GUARANTEE
Our 100% Happiness Guarantee ensures that you receive the best cleaning experience. If you're not satisfied with the quality of service, let us know and we'll come back to re-clean at no extra cost.
WHAT'S INCLUDED IN A CLEAN
Living room & common areas
Customise your clean by adding instructions in your online account. They are sent directly to your cleaner's mobile app, ready for the clean.
Customise your clean by adding instructions in your online account. They are sent directly to your cleaner's mobile app, ready for the clean.
SERVICES WE PROVIDE
Haven't decided on what you need yet? Here is something to inform your booking.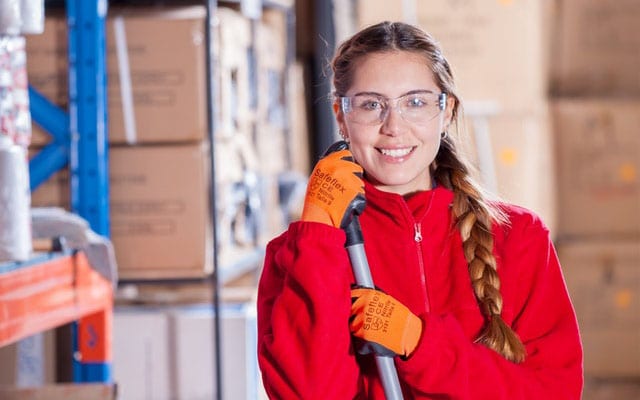 REGULAR CLEAN
Regularly cleaning your home is an important habit because it will affect your health, and general confidence when visitors come over. However, habit takes time, so let our cleaners do the work for you and you won't need to care about cleaning on your free weekends. Our regular cleaning services in Bristol are often booked weekly, biweekly or monthly. We help clean your counters and easy surfaces whilst ensuring it's dust free!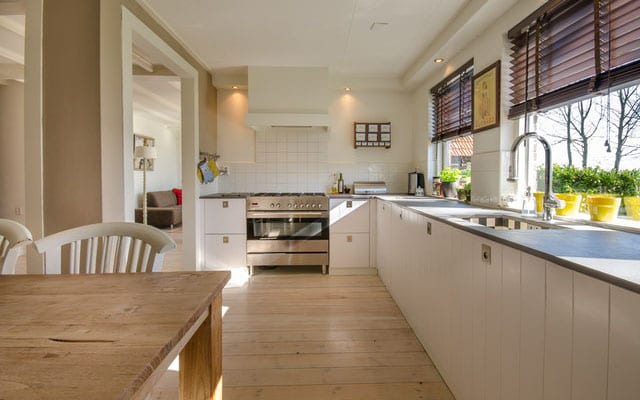 DEEP CLEAN
Deep cleans are as they suggest, they're deep and intensive. Our cleaners are expertly skilled to ensure that they can tackle face-on with grime and harder to reach areas. Don't worry if you can never get that corner because of it's too obscure or height restrictions, our cleaners will do the job. Our Bristol cleaning jobs are typically booked monthly but really, it's a great supplement to your regular cleans.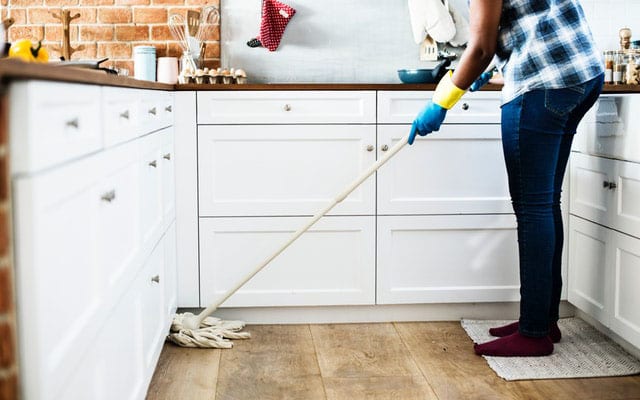 END OF TENANCY CLEAN
It's a big life changing decision, to move house that is. This also means it's stressful. Our cleaners can assist both landlords and tenants in their obligations. We ensure that the next occupant in that room or house can live comfortably. We provide expert end of tenancy cleaning services in Bristol which are aided by years of experience by our cleaners. Book now and save days of moving and hard work!
Glimmr is made up of friendly home cleaning professionals that go the extra mile to provide QUALITY house cleaning service every time! We understand the importance of a clean, and happy home. We are here to help you achieve that. You can expect from us a transparent and seamless experience from start to finish. A simple booking is the first step you need to take before Glimmr comes in and WOWS you with a spotless cleaning, excellent customer service, and friendly cleaners!
OPERATING HOURS
8 AM - 5 PM
Monday to Sunday
PHONE NUMBER
020 8158 8505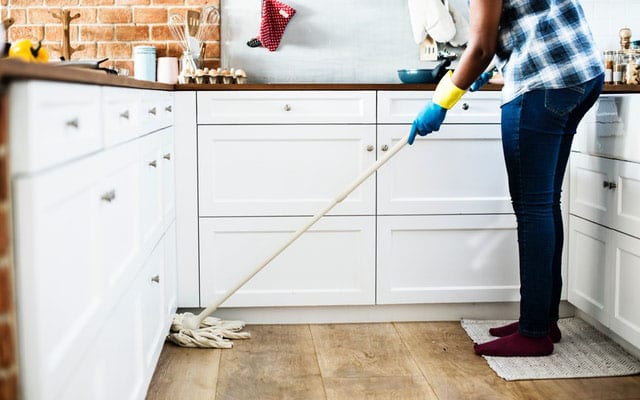 BOOK ON THE RUN
We're mobile friendly. Book just as easily from your mobile phone as you can on your computer.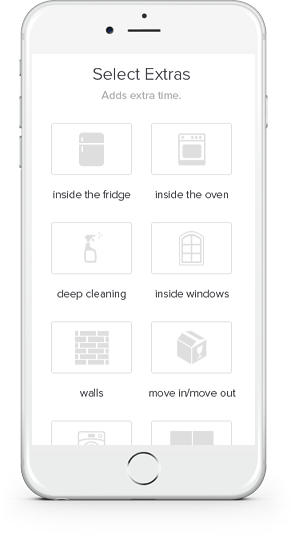 Customize your service
Use our checklists to ensure no spots are missed, or chat directly with your cleaner for special requests.
THE HIGHEST STANDARDS. THE HAPPIEST CUSTOMERS.
Are you a commercial space?
What other types of cleaning are there
FREQUENTLY ASKED QUESTIONS
Glimmr offers move out cleanings as an extra priced service to reflect the extra time needed for baseboards, uncleaned carpets, and other areas that have been hidden by furniture for quite some time. 
Please note that we are unable to guarantee your deposit. In addition, your cleaning professional is unable to move heavy furniture or climb ladders, as per our safety policy.
Yes, Glimmr cleaners are equipped with most of the safe, family and pet friendly supplies needed to give your home a sparkle at no extra charge!
The only items we need you to provide are a hoover, a mop and a bucket.
Please let us know if you would like to provide your own special supplies by adding a note to your account after you book.
Glimmr only accepts credit/debit card payments for service. Card transactions for one time cleans are usually charged within one week of booking the clean. Card transactions for reccuring cleans are usually charged within one week of carrying out cleaning activities.
Our pricing is based on the number of bedrooms and bathrooms. Simply go to our booking page and enter this information and you will your price.
Glimmrs's hours of operations are 8:00 am to 5:00 pm. Our last scheduled service starts at 4:30 pm.
Our one hour window allows us to handle the unpredictability of cleaning services.  Homes are different sizes and require different levels of effort needed to make them clean.  So predicting the time spent at a home is incredibly difficult. In addition, we have to deal with other unpredictable factors like traffic, weather etc. Thanks so much for understanding.
If you have booked a cleaning based on an arrival window (8:30 to 9:30 for example), this denotes that the team can be there anytime during this period.  We will reach out to you if there are any major issues however. Alternatively, please contact us here to check on your service.
You can have a look at date and time availability when you are at checkout.
If you are not happy with your service, the let us know ASAP. If you're not happy with your cleaning, we will come out and re-clean. If you still don't think we did a good enough job to recommend us to your friends, we'll refund your money!
YOU'RE ONE STEP AWAY FROM A HAPPY HOME
CLEANING COMPANY BRISTOL
Bristol is a very vibrant city, with an urban area population of 724,000 - it's actually the 8th largest in the UK. There are many hills to be found in Bristol, and much culture. It was actually the starting place for early voyages of exploration to the New World...yes thinking back to your Pocahontas stories! Alongside this rich history, Bristol boasts having their own community currency, the Bristol pound! Furthermore, it's a popular tourist destination because of food...but also because of the many Banksy images found dotted around Bristol. Banksy is believed to be from Bristol...take a chance and wander around and maybe you might have crossed paths with this amazing artist. There so many different cultures and such a rich history, but there's also so much greenery! Bristol is described by its own inhabitants as being built on seven hills… this means you'll definitely get that workout you need or just scenic views! Whatever you feel like, Bristol seems to have it, because as foodies, everyone knows that there are lovely breakfast and brunch places that have sprung up over the last few years. Bristol university students also help keep the town very up-to-date. Let us handle your cleaning chores at home and focus on discovering or re-discovering Bristol!
Why Choose Glimmr Cleaning?
Our cleaning jobs are the best, our Glimmr family can do it all, even end of tenancy cleaning in Bristol. As you have read, there are many reasons to choose us. However, here's a few hand-picked from our authentic reviews.
We're Bristol's most trusted House cleaning service!
POPULAR SERVICES WE OFFER
Commercial Office Cleaning Bristol, Vacation Rental, Home Organization, Post Renovation Cleaning, Green Eco Friendly Cleaning, Airbnb Turnaround Cleaning, Move In Out Cleaning, Deep Cleaning, Regular Cleaning
AREAS WE COVER IN BRISTOL
As we have noted, our customers love us and want to recommend us. We cover your neighbours too! The list is huge: Bristol city centre, Arnos Vale, Ashley Down, Ashton Vale, Avonmouth, Aztec, West, Baptist Mills, Barrs Court, Barton Hill, Bedminster, Bedminster Down, Begbrook, Bishopston, Bishopsworth, Blaise Hamlet, Botany Bay, Bower Ashton, Bradley Stoke, Brandon Hill, Brentry, Brislington, Broadmead, Broomhill, Canons Marsh, Catbrain, Charlton Mead, Chester Park, Cheswick, Clay Hill, Clifton, Coombe Dingle, Cotham, Crew's Hole, Crofts End, DownendSG, Eastville, Easton, Emersons Green, FiltonSG, Filwood Park, Fishponds, Frenchay, Golden Hill, Greenbank, HanhamSG, Hartcliffe, Headley Park, Henbury, Hengrove, Henleaze, Hillfields, Horfield, Hotwells, Kensington Park, Kingsdown, Kingswood, Knowle, Knowle West, Lawrence Hill, Lawrence Weston, Leigh Woods, Lewin's Mead, Lockleaze, Lodge Hill, Longwell Green,, Mangotsfield, Mayfield Park, Monks Park, Montpelier, Netham, Newtown, North Common, Oldland Common, Patchway, Redcliffe, Redfield, Redland, Ridgeway, Rose Green, Sea Mills, Shirehampton, Sneyd Park, Southmead, Southville, Speedwell, Spike Island, St. Agnes, St Andrews, St Anne's, St George, St Jude's, St Paul's, St Philip's Marsh, St Werburgh's, Staple Hill, Stapleton, Stockwood, Stoke Bishop, Stokes Croft, Totterdown, Two Mile Hill, Tyndalls Park, Upper Knowle, Victoria Park, Warmley, Westbury on Trym, Westbury Park, Whitchurch, Whitehall, Whiteway, Willsbridge, Windmill Hill, Winterbourne, Withywood
Bustling Bohemian Bristol
A Gentle City that will keep you on your toes
If you're a fan of maritime history, action packed adventures, Banksy and bridges, then Bristol is the City for you! This medium sized City is small enough to get around on foot, to be able to truly experience the local culture of Bristol. This City is located 120 miles (193 km) from London and is situated in between the River's Frome and Avon. Originally Bristol was called Caer Odor meaning "city of the gap" because of its geographic location. With the presence of a small Saxon settlement in 1064, the locale was called "Brick Stone" and eventually evolved into "Bristol" which means place by the bridge.
Bristol had ports, bridges and docks as early as the 11th century where wheat, fist, salt and wood were being traded. The City was then the main departure point for exploration voyages to discover new land. The City consists of different districts and areas, each unique and worth paying a visit. Bristol is divided into various areas and categories to be able to efficiently help you find your way through different pockets of the city.
Locals have long shared the origin story of Bristol and it's geographical features through the Legend of Goram and Vincent, the two brothers who wanted to court the same beautiful Avona. The brothers had to drain the lake, and so the two dug different routes. Goram's route was through Henbury, and Vincent took the route of Clifton. These two gorges have long been a reflection of the individual personality of the brothers, Goram's being described as lazy because of the narrow Hazel Brook and Vincent's Avon Gorge though which the Avon now flows, is described as keen, industrious and persevering, and winning the heart of Avona in the end. Just like Vincent, the Bristol is inspired by the creativity and vigor of its residents and shows that if you are focused and truly determined, you can achieve anything you set your mind to.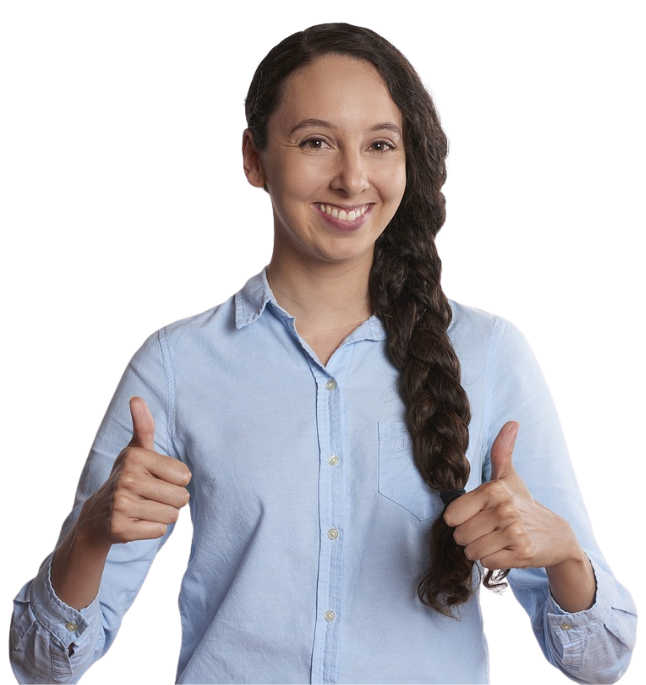 Gotta Lotta Cleaning?
Coming back home to a living room that needs dusting, a sink full of dirty dishes and a bathroom in need of scrubbing naturally just makes us want to give up and wait another day to start these chores. But we all know that with a busy work schedule and an active lifestyle cannot accommodate accumulated chores all at once. This either needs a miracle or an entire day of cleaning, which not everyone can afford to lose. Luckily Glimmr is here to the rescue!
You may have had a party, a jam session or a review with friends or family the day or night before, and in the hustle and bustle lifestyle of Bristol, anything is possible! You don't need to tire yourself and rush cleaning, you can leave that to the Glimmr team! Feel at ease when you book a cleaning service with us as we make sure to take extra steps to ensure a clean home for the residents of Bristol. We can do your laundry and ironing so that you don't have to tire yourself out. We can also clean your windows, the insides of the fridge and the inside of your oven professionally, to avoid the formation of mold or mildew, which can be hazardous to your health.  
We guarantee that our professional cleaners will be keen in providing your home with only the best they can offer. You may be concerned with booking a cleaning service and letting strangers into your home, but we ensure you that all our cleaners have been cleared and screened, making sure they are dependable and honest. Allow Glimmr to show you honest hospitable people who only want to help you clean your home!
A Dependable Name in Cleaning
Everyone has that panic-mode phase before an event or celebration that will take place in the house where we ask a thousand questions. Are the shelves tidy? Did I thoroughly do all the dishes? Are there still stains on the sofa cushions? Do I still have enough cleaning supplies just in case? Is the house clean enough? Fret not! Glimmr is now available in your local area to aid you when you in your time of need. With our one time cleaning services, we ensure a swift and efficient system of organizing and cleaning your home. At this point, your guests will have a lasting good impression on your home's upkeep.
Deep cleaning, on the other hand, ensures that your space is safe from harms way (germs and viruses!). Homes and offices should be cleaned thoroughly to prevent the inhabitation and spread of these silent killers. Poor air quality can cause mild to serious respiratory problems and trigger allergies! Regular cleaning, meaning wiping surfaces and nooks, general vacuum, and mopping, and tidying up can help alleviate indoor air pollution. Every so often when you forget to dust the top shelf or sweep under the cabinets, you are giving bacteria and opportunity to thrive in your home. You may not feel the effects today or tomorrow, but results can show after years and years of letting these small tasks slide. Glimmr is just a booking away! Our cleaners will be more than happy to help you with your home cleaning and maintenance.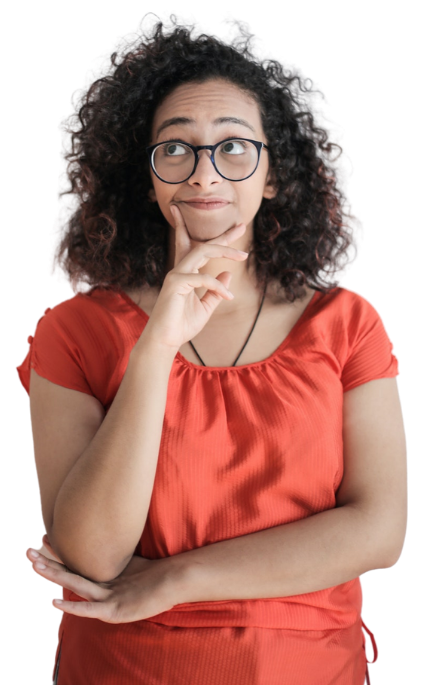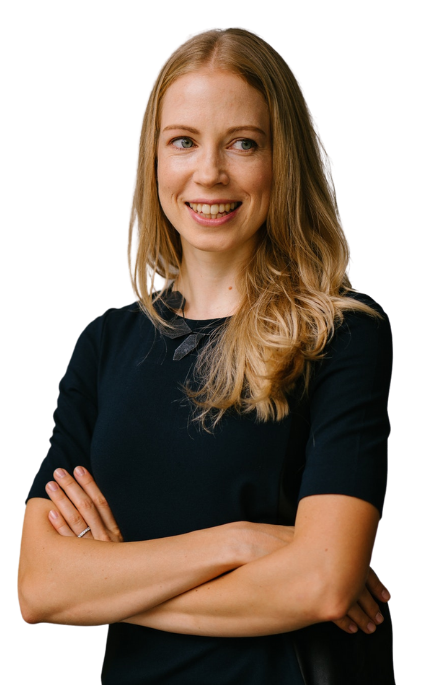 Professional Cleaners in Bristol like Never Before
Scheduled Cleaning
You may have weekly or bi-weekly guests that come over your home, or events that take place in your house which would require tidying up and cleaning before and after these affairs. Glimmr is more than capable of helping your attain a fancy hotel vibe or a fine dining restaurant feel to really highlight your home's upkeep. Regular Cleaning includes cleaning surfaces, light sitches, bathrooms, bedrooms and so much more. Impressing your guests have never been easier!
Customers may also opt for the Deep Cleaning service, which is recommended to be booked on a monthly basis. This removes the deep-seated dirt in hard to reach areas putting you or other inhabitants in the house at risk of touching or inhaling them! Deep Cleaning also makes sure that no dirt and grime stays behind and under appliances, curtains and hard to move furniture and fixtures.
End of Tenancy Cleaning
After the Glimmr team has cleaned and gone through the apartment or house, you may regret leaving the flat! We work closely with landlords and tenants to know exactly what is expected from us as we make sure that the flat will be ready for the new occupants.
Top 10 Things to do in Bristol
When you are in Sheffield you have to explore this city and visit its exceptionally beautiful gardens, museums, galleries and much more.
1. Enjoy the Harborside
What once used to be a bland area with nothing to do now homes one of the biggest collections of tourist hot spots in Bristol. Markets, museums, boats, restaurants, and Churches, you name it, are all within view of the Harborside. Not only do people gather here for the usual wine-and-dine activities, but also because of events and features of films, festivals, and other civic celebrations.
2. Climb up the Cabot Tower
Located on top of Brandon Hill, this tower has one of the best panoramic views of Bristol and the surrounding. Built in the 1860's to honor the 400th anniversary of John Cabot's discovery of North America. The narrow and steep stairs up a 104 ft (32 m) tower is a tough climb, but most certainly worth the romantic 360-degree view of the city and the harborside.  
John Cabot was an Italian explorer and navigator who was living in England by the 1490's. He was then commissioned by King Henry VII to venture into the northern Atlantic, and on 1497 he departed from Bristol and made landfall in a continent that what we now know as North America.
3. Banksy Walking Tour
Banksy is a well-known urban artist that started leaving controversial, daring, and thought-provoking pieces in the 80's. It is rumored that the artist was born in Bristol in the 1970's as the city has more of his works than anywhere else in the world. Starting from the Harbourpoint's Wapping Wharf and Dockyard, behind the Bristol Central Library and up to the cultural hub of the city where a lot of urban art can be found, Banksy has made marks making sure that his work remains a vital part of the community.
4. Corn Street
Along with Wine, Broad and High Streets, this area forms the oldest part of Bristol City when it was a walled medieval town. The Corn Exchange is a Grade I listed building built by John Wood the Elder in the 1700's. What used to be a corn market, hence the name of the building and street, is now a prime spot for the St. Nicholas Market.
The red clock at the façade of the Corn Exchange, which was added years later in 1822 also serves as an eye catcher because it has two minute hands. The red minute hand tracks the Greenwich Mean Time, and the pink minute hand tracks the local Bristol time. This aimed to standardize the time of the country, to be able to sync with the trains. Bristol then adopted the railway time in 1852.  
Today, Corn Street is filled with eclectic shops, bars, pubs, restaurants, and basically anything you need and more! It's still as important today as it was back to when it was just a corn warehouse.
5. The Clifton Suspension Bridge
The Clifton Suspension Bridge is one of the most picturesque bridges in England and even the world. During the 19th Century, the Industrial Revolution made the impossible possible and started to bring ideas to life. But to be able to design a bridge that would cross the 700 ft (214 m) River Avon that was deemed impossible to cross would take only minds of a particular magnitude could tackle.
This bridge famously designed by Isambard Brunel acted as a template of other bridges throughout the world. This engineering peat that crosses the Avon Gorge is a popular sight for picnics on the hills above the bridge. Brunel wanted his bridge to compliment the natural setting, thus modelling the pylons after ancient Egyptian architecture. Originally the pylons were supposed to be covered in iron-panel reliefs and topped with sphynxes because Egyptian architecture at that time was the fad.
When you can, make sure you take your photos at sunrise or sunset for a breathtaking view.
6. Watch a Show at The Old Vic
Performance art is nothing new in the City of Bristol, most especially with the oldest theatre that is still being used today. Situated near the Floating Harbor, The Old Vic built in the Gregorian style, holds a diverse range of events including theatre, dance, comedy, and music performances.  
The Bristol Old Vic was established in 1946, an offshoot of the London Old Vic, and is associated with the Bristol Old Vic Theatre School. The Bristol Old Vic also runs a Young Company for those aged 7-25 and are interested in acting and the arts.
7. Millennium Square Bar Hopping!
Don't be hypnotized by the water feature and bronze statues on your way to start the early night! The best way to start and finish a night of drinking is to situate yourself at the Millennium Square. As a University City, you will be able to easily find lots of interesting bars, pubs and clubs all around Bristol! There are a variety of live performances in the Square, as well as a strong sense of counterculture, so don't be afraid to let loose and be your true self when you're partying in Bristol!
8.  Boats! Boats! Boats!
The SS Great Britain is not another dusty piece of history that is only good for sightseeing. On the contrary, this is another revolutionary design of Isambard Brunel is the SS Great Britain in 1843. Now docked in Bristol, you can easily enter the boat to learn more about Brunel and some of his inventions. This experience will give you an authentic feel of the olden times because the staff is dressed in period clothing and will speak to you like a sailor! Too bad they don't recommend climbing up the rig especially when you're afraid of heights.
Another great spectacle is the Matthew of Bristol, a full-size replica of a 15th century vessel. This boat is a reconstruction of what John Cabot used on his voyages. This was meant to celebrate the 500th anniversary of Cabot's journey to North America. You may opt to embark on the Matthew and explore the upper decks which offer expansive views of the River Avon, the Lloyds Ampitheatre, the Museum Square and so much more! The vessel also sets sail for trips around the Harbor and along the Avon Gorge.
9. Visit the Churches
Just nearby the St. Nicholas Market is the beautiful and serene Castle Park where the ruins of St. Peter's Church is located. The Church was bombed during the Bristol Blitz on November 1940, and is maintained as a monument to civilians who lost their lives. Upon excavation of the foundations of this structure suggest that it dates all the way back to 1106, making it Bristol's first Church. Although the Church itself is not open to the public, seeing it up close will make you feel reminiscent and reflective of the effects of war.
10. Wandering In Museums
There's nothing like connecting to the City's past like period homes that have been turned into museums. One of them is the Gregorian House along Park Street. This house has been restored to its original state, showcasing what affluence looked like hundreds of years ago.
 The M Shed is a colorful exhibition of the City's history and past in the 1950's. Located along the wharf, this shed was transformed into a museum which challenges the perceptions of locals and visitors alike. The Shed explores the City's history from prehistoric times to the 21st century, with stories about the city and it's people that come along with a rich collection of objects, art and archives.
 Other Museums in the City include We The Curious which boasts of being the only 3D planetarium in the country, and the Aerospace Bristol which highlights aviation achievements and the opportunity to embark on the Concorde Alpha Foxtrot, the last of the supersonic jets to have ever flown.
Top 10 Fun Facts about Bristol
Whether you live in Bristol or not, the quirkiness and contrasting history of the City is something that you will never get tired of. There will always be something new in every corner of the city, as well as a subtle subliminal past at the end of the roads. 
1. Community Currency
Yup, Bristol has it's very own currency! The Bristol Pound (£B) is their own form of local, community currency which aims to encourage people to spend their money with local businesses.  This special monetary circulation is in line with their homegrown cooking oils, dispensers for pasta and grains, natural well-being products as well as zero-waste shops in Bristol! This is an innovative tool to help local trade thrive against fast-paced globalization, allowing money to circulate and not simply flow away.
This independent monetary system is a blessing for those who are unemployed because the local area gives them a chance to earn by simply doing charity work. Of course, because of the youthful and creative population of Bristol, creative residents are able to submit their art to appear on the currency. Bristol's community currency really does bring the sense of community to a whole other level, boasting a local and intimate culture with the residents.
2. Commissioning the Clifton Bridge
During the 1700's a humble wine merchant and resident of Bristol left 1,000 British Pounds in his will for the construction of a bridge over the River Avon. Years had passed and no attempt to build a passable bridge has been made, so the money was left in a trust and grew 10 times its capital.
While the Industrial Revolution finally gave life to what seemed like an impossible project, a competition for the design of the bridge took place and the competitors judge, Thomas Telford opted to disregard all submissions and declared his own design the victor. Of course, the town got upset and a second competition was held in 1830. This is where Isambard Kingdom Brunel, only 24 years old at that time, won the competition and this is where his career took off. This was his first bridge project, and he eventually went to designing propeller-driven steamships, underwater tunnels, railroad tracks and much more.
3. The Nails
These "Nails" as they are called, are tables dispersed throughout Bristol where merchants could meet and discuss business. These congregations are called "Tolzey" or "Tolsey." The area around Corn Street has been the core of Bristol's trade, and in the 18th Century, it has been the center of banking, which is why these fragments of the past are left around the area for the people to be reminded of the City's rich past.  Four of the original 9 nails which date between 1625 to 1631 were transferred to the front of the Corn Exchange on Corn Street.
4. Manufacturer of Hot Air Balloons
Bristol has become synonymous with hot air balloons, and the manufacturers are just as celebrated as the fiestas. The City started celebrating its relationship with ballooning over half half a century ago, despite having first recorded a hot air balloon flight in the 18th Century.
5. A Book Bound with Human Flesh
This may sound gruesome and horrific, but to the fans of the strange, here's one for your books! There is a book in the Ground Floor of a local museum that is covered in real human flesh. This book is undoubtedly the book of notes on the 1821 John Horwood trial. The murder of Eliza Balsom, a mere 19 year old girl, remains to be one of the most controversial cases in all Bristol history.
6. Blackbeard was Born in Bristol
One of the World's most famous pirates, Blackbeard, was born on the Harborside, and lived in the Redcliffe areas. His real name is believed to be Edward Thatch, born in the 1680's, his involvement in piracy earned him a crew of at least 400 strong men and a fearsome reputation followed. He was called Blackbeard because of his distinctive facial hair. His years as Blackbeard the Pirate have been active throughout the War of Spanish Succession, being a privateer for England. In his years as a pirate, he was able to convert a French merchant vessel into a 40-gun warship and used this to sail the Virginia and Carolina coasts, and most notably, the Caribbean Sea.
7. Someone Stole a Gorilla
Alfred was originally found in the Belgian Congo where expedition members were told that two gorillas have been shot for "raiding" a farmer's field. Alfred was not shot, but was taken in by a local woman because he was just a baby. Years later he was sold to a Greek merchant, then to an Italian, who then sold him to an animal dealer. In the end, the Bristol Zoo acquired Alfred for 350 Pounds and discovered that he was a Western Lowland Gorilla and not a Mountain Gorilla.
You may think that someone broke into a zoo and stole a living Gorilla. Although this may be true to some extent, Alfred had already been dead for about a decade and the Gorilla Alfred that was stolen by three students was already in taxidermic form in the Bristol City Museum and Art Gallery. Alfred was stolen in 1956 and went missing for a whole weekend before he was returned.
8. The Avon Gorge has it's Own Native Flower
Bristol is the only place in the UK where you will find the roud-headed Bristol Onion Flower.  This Nationally rare flora is also a protected plant. These magenta balls of flowers grow from a tall thin stem, hence the name "round-headed." The Avon Gorge is the only place where this plant thrives in the entire UK.
9. Swans have been Bristolians for Years
These birds have in fact been residents of Bristol for more than 300 years, that's right, 300 years! These birds are here all year round but will fly away to breed in Abbotsbury, Dorset because of the lack of nesting sites along the Bristol Docks. In Dorset they are able to get the nutrients and food that they need in order to create suitable nests.
Swans remind the human inhabitants of Bristol that they have also been residents of the area by sometimes crash landing on the Bristol Bridge, causing traffic in the area.
10. First Cycling City in The United Kingdom!
Bristol was named the first 'cycling city' by the Department of Transportation.  Building facilities for cyclists in the city center such as providing showers, proper bike parking and lockers so commuters can easily freshen up before heading to work. On-street bike rental was modelled from the Paris scheme, as well as dedicated cycleways to create a network through and to different suburbs, so that residents can rely less on cars. Re-cycling centers were also provided in specific areas and towns, providing free bikes to deprived communities.