Cardiff's most reliable domestic cleaning service.
Book a domestic cleaner in Cardiff instantly below.

Book
Booking cleaning services is like choosing which movie to watch on Netflix. You don't want to scroll and scroll and realise that you've wasted a lot of time trying to find a movie. You wouldn't want to do that with a cleaning company either. With Glimmr, we've simplified all the processes that need to, and should be simplified and so you can safely feel that you can find out the necessary details within 60 seconds. You can book with us in a fast and secured manner with 256-bit SSL encryption.

Clean
All that is required of our customers is for them to know what kind of clean they'd like and how frequent that'd like to meet us. With our clean, you can feel assured that you have a professional cleaner cleaning your personal space and that they are santising your home that you will return to.

Relax
Our cleaners in Cardiff are amazingly prompt, and they have been given great feedback or their professionalism. As they arrive promptly at your home, you can safely choose to do your fun activities during the allotted time. Enjoy yourself and sit back!
GLIMMR HAPPINESS
GUARANTEE
Our 100% Happiness Guarantee ensures that you receive the best cleaning experience. If you're not satisfied with the quality of service, let us know and we'll come back to re-clean at no extra cost.
WHAT'S INCLUDED IN A CLEAN
Living room & common areas
Customise your clean by adding instructions in your online account. They are sent directly to your cleaner's mobile app, ready for the clean.
Customise your clean by adding instructions in your online account. They are sent directly to your cleaner's mobile app, ready for the clean.
SERVICES WE PROVIDE
Every home is different, it may look similar externally, but given our experience in homes, very interior commands a different approach to cleaning. Our cleaners with their several years of experience in cleaning is always ready to do clean your quirky interiors or hard-to-reach areas. We have produced a framework for you to book Glimmr cleaning services.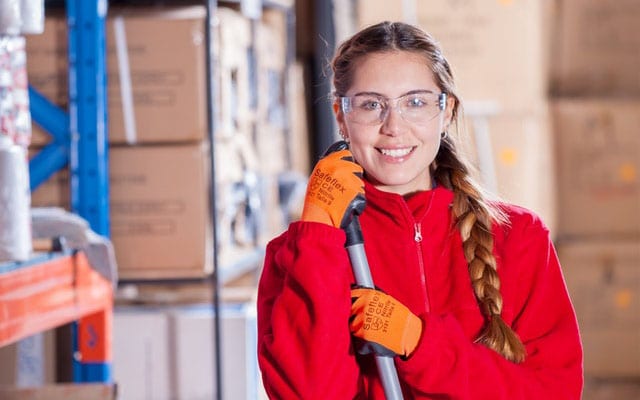 REGULAR CLEAN
Regularly cleaning your house will take up many hours per week. If you multiply that by 52 then you'll know how many hours that you spend on cleaning in Cardiff per year. Whatever the number, it's far too high. It's all an opportunity cost, an opportunity to see friends and family wasted on cleaning. Don't let this happen and delegate this cleaning chore to us. Our regular cleans consist of weekly bookings that maintain your house to provide the level of comfort in your home that you deserve. Clutter and dust build up and accumulate quick, so book fast and enjoy your home afterwards every week!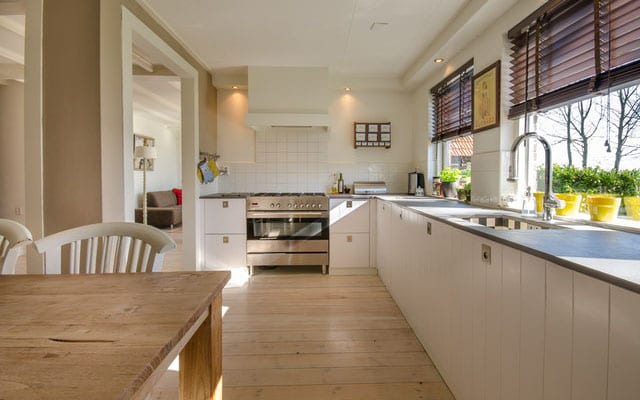 DEEP CLEAN
Deep cleans are recommended as one-off cleans because they focus on targeting the areas in the house that are ignored and forgotten about. If you feel that this does ring a bell, then you should book glimmr cleans to help you sanitize your house and make it liveable again. Our deep cleans are the best because our cleaners in Glasgow are equipped to dig deep in your dirt and grime and clean behind all your appliances and ovens!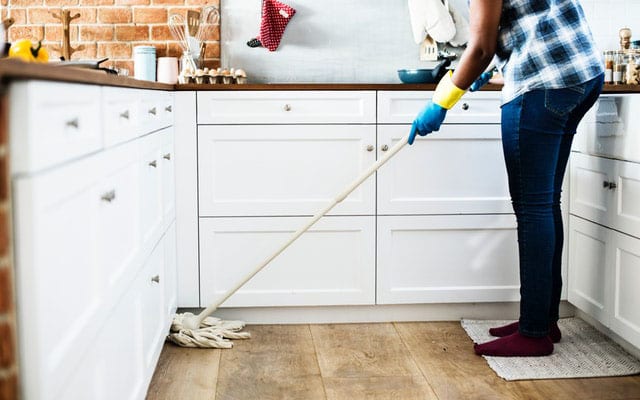 END OF TENANCY CLEAN
End of tenancy cleaning in Cardiff is tough, because it's a tiring thing to do...moving in and out - talk about multitasking! As one door closes, another opens, but you also need to make sure the door you close closes on a clean room. We're here to help you, whether you're a first-time tenant or landlord or an experienced one, everyone needs a professional cleaner to ensure they've fulfilled their obligations. Our end of tenancy cleaning in Cardiff is truly the best out there as rated by our customers, don't take a chance on such an important clean, and book Glimmr.
Glimmr is made up of friendly home cleaning professionals that go the extra mile to provide QUALITY house cleaning service every time! We understand the importance of a clean, and happy home. We are here to help you achieve that. You can expect from us a transparent and seamless experience from start to finish. A simple booking is the first step you need to take before Glimmr comes in and WOWS you with a spotless cleaning, excellent customer service, and friendly cleaners!
OPERATING HOURS
8 AM - 5 PM
Monday to Sunday
PHONE NUMBER
020 8158 8505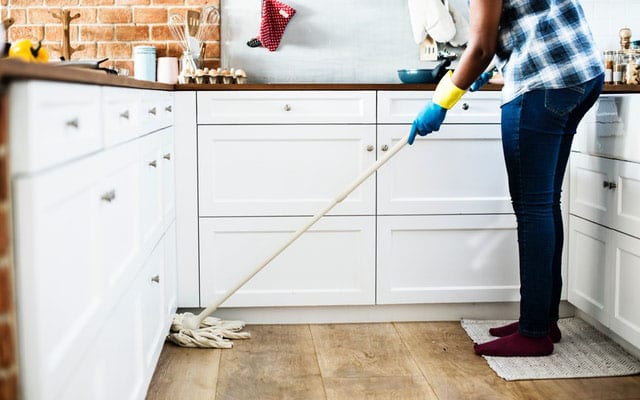 BOOK ON THE RUN
We're mobile friendly. Book just as easily from your mobile phone as you can on your computer.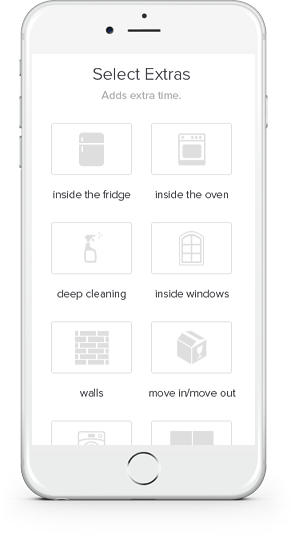 Customize your service
Use our checklists to ensure no spots are missed, or chat directly with your cleaner for special requests.
THE HIGHEST STANDARDS. THE HAPPIEST CUSTOMERS.
Are you a commercial space?
What other types of cleaning are there
FREQUENTLY ASKED QUESTIONS
Glimmr offers move out cleanings as an extra priced service to reflect the extra time needed for baseboards, uncleaned carpets, and other areas that have been hidden by furniture for quite some time. 
Please note that we are unable to guarantee your deposit. In addition, your cleaning professional is unable to move heavy furniture or climb ladders, as per our safety policy.
Yes, Glimmr cleaners are equipped with most of the safe, family and pet friendly supplies needed to give your home a sparkle at no extra charge!
The only items we need you to provide are a hoover, a mop and a bucket.
Please let us know if you would like to provide your own special supplies by adding a note to your account after you book.
Glimmr only accepts credit/debit card payments for service. Card transactions for one time cleans are usually charged within one week of booking the clean. Card transactions for reccuring cleans are usually charged within one week of carrying out cleaning activities.
Our pricing is based on the number of bedrooms and bathrooms. Simply go to our booking page and enter this information and you will your price.
Glimmrs's hours of operations are 8:00 am to 5:00 pm. Our last scheduled service starts at 4:30 pm.
Our one hour window allows us to handle the unpredictability of cleaning services.  Homes are different sizes and require different levels of effort needed to make them clean.  So predicting the time spent at a home is incredibly difficult. In addition, we have to deal with other unpredictable factors like traffic, weather etc. Thanks so much for understanding.
If you have booked a cleaning based on an arrival window (8:30 to 9:30 for example), this denotes that the team can be there anytime during this period.  We will reach out to you if there are any major issues however. Alternatively, please contact us here to check on your service.
You can have a look at date and time availability when you are at checkout.
If you are not happy with your service, the let us know ASAP. If you're not happy with your cleaning, we will come out and re-clean. If you still don't think we did a good enough job to recommend us to your friends, we'll refund your money!
YOU'RE ONE STEP AWAY FROM A HAPPY HOME
CLEANERS CARDIFF
Cardiff is the vibrant capital in Wales, including the Cardiff Ba, Cardiff International Sports Village, a BBC drama village and a new business district in the city centre. Did you know that Cardiff's Welsh name is Caerdydd, which derives from earlier Welsh form Caerdyf. This sound change probably occurred in the Middle Ages! Furthermore, there are many different linguistic histories within Cardiff's history. There is Welsh, English, Latin, Norse and Norman French preponderant at different times. There is such a mix and diverse culture in Cardiff, and it's something that we really like about it too. With a buzzing economic development in Cardiff, there are many sessions and new things that every person must try in Cardiff. We believe that your weekends off work should be spent walking around Cardiff and experiencing new things such as going on the Aquabus water taxi that runs every hour between the city and Cardiff Bay. It's not common to experience this in the UK, especially with a great temperate climate in Cardiff. This combination is something not to be missed, so book Glimmr Cardiff cleaning to free up your weekends to fulfil your bucket list!
Why Choose Glimmr Cleaning?
By booking a Cardiff cleaning service with Glimmr, we can guarantee that you will leave satisfied and happy with our services. All our Cardiff cleaners have had many years of experience combined with a professional approach to work, meaning hard-work and integrity, key attributes that you would like in cleaners dealing with your Cardiff home. Your cleaners in Cardiff will not disappoint you and you will find that you want to leave a 5* review on our website too! Book Glimmr now to find cleaners in Cardiff that will exceed your expectations.
We're Cardiff's most trusted House cleaning service!
POPULAR SERVICES WE OFFER
Commercial Office Cleaning Cardiff, Vacation Rental, Home Organization, Post Renovation Cleaning, Green Eco Friendly Cleaning, Airbnb Turnaround Cleaning, Move In Out Cleaning, Deep Cleaning, Regular Cleaning
AREAS WE COVER IN CARDIFF
There's a guarantee that we will provide cleaning services to your home. How? We have extensive coverage, lookout for the areas we cover and refer your friends and family! Our cleaning covers: Atlantic Wharf, Birchgrove, Butetown, Cardiff Bay, Cardiff Gate, Castle Quarter, Cathays Park, Coryton, Culverhouse Cross, Cynocoed, Danescourt, Ely, Gabalfa, The Hayes, Maindy, Cardiff Leckwith, Llandaff, Mermaid Quay, Morganstown, Mynachdy, Pentrebane, Plasdwr, Pwll-coch, Radyr, Rhiwbina, Rhydlafar, Roath, st Mellons, Tiger Bay and Tremorfa.
Visit the Everlasting Cardiff
Home to Cultural Institutions and Modern Sights Waiting to be Explored
The capital city of Wales, Cardiff is located within the historic locale of Glamorgan along the Bristol Channel at the mouth of the River Taff. The name of the city has thought to originate from the corruption of the Welsh words Caer-Taff, meaning Fort on the Taff. These were built by the Romans in the 1st Century, and have been altered multiple times and has homed dwellers since the arrival of the Normans in the 11th century. 
Cardiff started expanding into a city capable of developing itself, with the mining of coal and iron, and the building of the docks, these are what aided the city's rapidly growing population into the industrial and mining hinterland. These docks eventually turned into ports, increasing traffic to Cardiff and becoming the largest coal exporting port in the world by 1913. In the year 1922, Cardiff was supposed to expand its scope to include Llandaff and its cathedral, and despite the dramatic decrease in Cardiff's coal trade, the city still remained an important administrative, commercial and cultural centre of Wales. Cardiff also became influential as a centre of television production for the rich historical locale that is available for movies and TV series's alike.  
This city may have started as a Roman fort, but is now a robust city centre with lively music, art and modern boutiques, bars and hotels. With a lot of new things to see every time, and historical sites that take you back centuries, there are too many attractions in Cardiff that you can explore, don't be scared for an exciting adventure in the Welsh capital!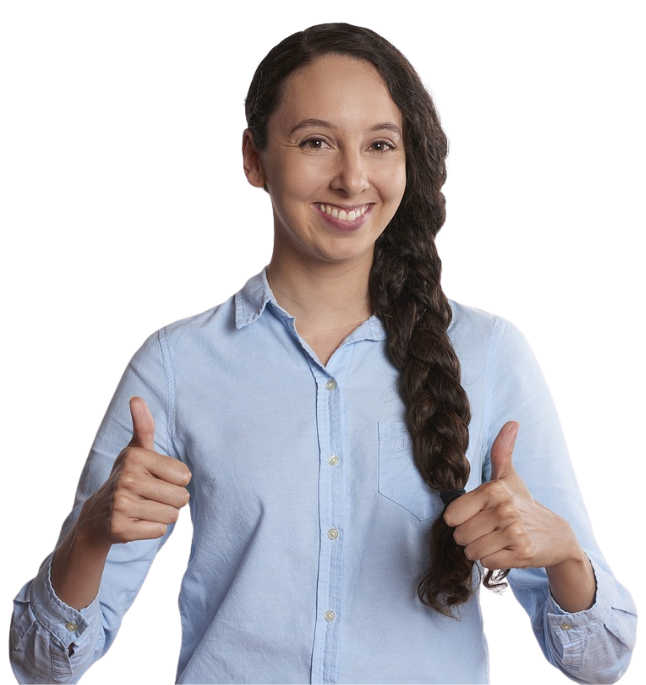 Cleaner Air Inside Your Home, Guaranteed!
In the age of technology and machines, it is very difficult to maintain a clean home. From modern buildings being built left and right to factories and craftsmen creating dust particles that scatter through the air, nothing can really save our homes from pollution and air-borne dust particles. These specks of dust and dirt find their way into your furniture and thrive on surfaces, posing very dangerous health risks for you and your loved ones inside your home.
It takes less than 24 hours for bacteria and moulds to start growing, leaving you with a huge infestation and health hazard in no time! Mould spores can also find their way into air conditioning systems, foams and carpets, once you get enough contact with these moulds, they can cause flu-like symptoms and allergies. The best way to remove these household enemies is to keep the environment inside the home generally clean and dry. Glimmr professional cleaners are trained to tackle these health hazards at every nook and cranny, using the correct solutions and equipment to eliminate these moulds that can cause serious damage.
It is also known that indoor air pollution can be worse than outdoor air pollution because they seep into surfaces, furniture and even air conditioning systems. Though we have all been told that inhaling smog or smoke as you walk down the street is very hazardous to your respiratory system, the air you are breathing at home may be causing much more harm than you think! Dust and dirt that are trapped inside your home can cause your indoor air quality to greatly decrease over time, causing allergens to seek shelter in between carpet fibres and curtain folds. Regular sweeping, dusting and vacuuming will greatly help make sure the air you breathe is safe.
Need Some Extra Time in your Hands?
We know how the schedule goes; we've heard them all before! As much as you would like to get some kind of cleaning done on the weekends or your free days, you simply can't say no to time with your family or these rare outings with your friends. Simple home chores and tasks can quickly become overwhelming, especially when they've accumulated over the weeks and even months, and by simply thinking about where to start, you can easily become exhausted, leaving no time and energy to spend enjoying time for yourself or with your family. This is your life, and you should be able to spend it the way you intend to, not by spending all day with a broom or a mop in your hand!
Balancing work and life has never been easier by booking professional cleaners to do these difficult and time-consuming tasks for you! By trusting our Glimmr staff to clean your home, you will realize how much time you save, which you can now allot for your family or hobbies you've always wanted to get started on. Now you have no excuse not to prepare the itinerary for that road trip, take the kids to the museum or order some clay and start crafting. These small cleaning tasks that usually stress you out, are now in the hands of professionals, so all you have to do is sit back and relax, as you let our team of experts do all the dirty work for you.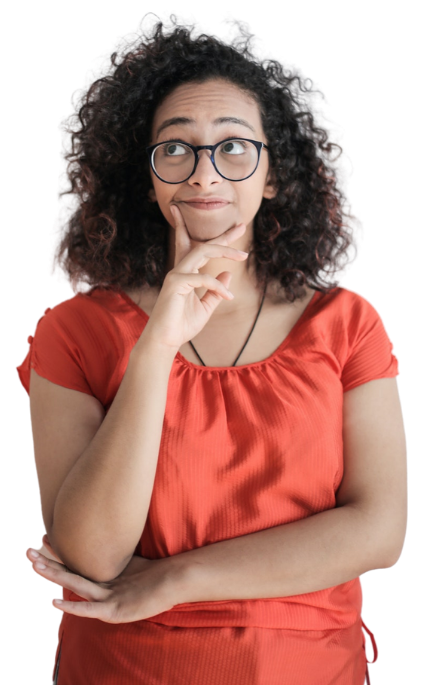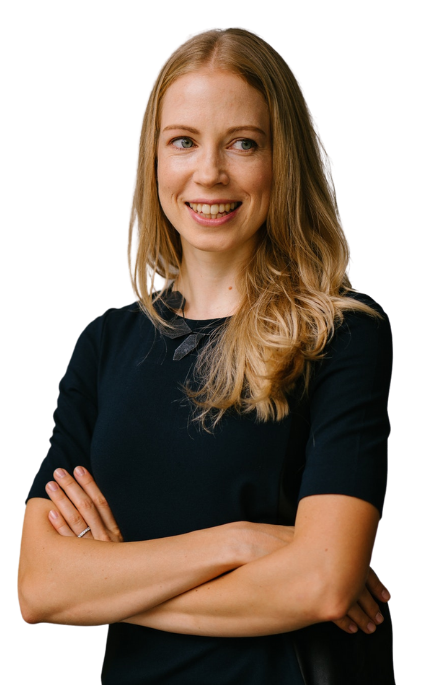 Trusted Professionals Who Get the Job Done
Cleaning can be tough and tricky when you're dealing with stains and markings that have been sitting on surfaces for a very long time. Aside from being exposed to cleaning chemicals and heavy equipment, you also put yourself at risk of topping over or falling because of simply trying to clean those hard-to-reach spaces. As we mentioned earlier, cleaning can be tough and tricky, especially when you don't really know what you're doing, so just leave it to the trusted professional cleaners of Glimmr to get the job done. Save yourself the time and stress by simply booking with our team instead of trying to get that last bit of dirt dusted away at the top step of your ladder at home. These cleaners are not only experienced and well versed at cleaning every sticky situation or dusty disaster, but they are also equipped with the right tools and equipment to get the job done and completed correctly, without putting anyone's life in danger.
With professional cleaning services, there are no rules and you can schedule them to come as often as you want! Whether it's a deep cleaning service once a month or a bi-monthly regular cleaning service to freshen up the household, there is no task too small or too big for the Glimmr team to handle. In the long run, proper cleaning will be able to save your home and make it even last longer and look better for years to come! By keeping everything fresh and in top condition regularly, you may not have the option to replace anything, as everything in your home can be looking brand spanking new and maintained through proper cleaning. Now you don't need to fear your furniture looking old and worn out, or your carpets looking ragged and torn, our team will take extra care of these small details for you.
Cleaning Champions of Cardiff
A professional cleaning will rid your home of harmful germs and bacteria, most especially in the bathrooms and kitchen. Not only will our team be using handy brooms and mops to do this job, but will also utilize the correct equipment to ensure that deep cleaning is done correctly. Not only will surfaces and spaces be cleansed, but also disinfected from contaminants and allergens that have been hiding in crevices and fibres for some time.
Glimmr makes sure that they uphold their higher standards of "clean" than everyone else. So while you think that a certain stain only requires a simple brush and some detergent, professionals will really dig in and make sure to get to the root of the problem and not only the surface. Attention to detail when cleaning homes are of utmost importance, otherwise, the dust and grime will simply cling to the baseboards or under the carpets and multiply. Although the general rule of cleaning has been "out of sight, out of mind" our cleaners will beg to differ as they wouldn't think twice about moving furniture and fixtures just to get that smallest bit of space cleaned out for you. These measures will endure that your home is as hygienic and fresh as possible.
No matter how hectic your schedule gets, Glimmrs team of professional cleaners will ensure that your home is kept clean, germ-free and safe for everyone in your household, preventing allergies and infections to take place.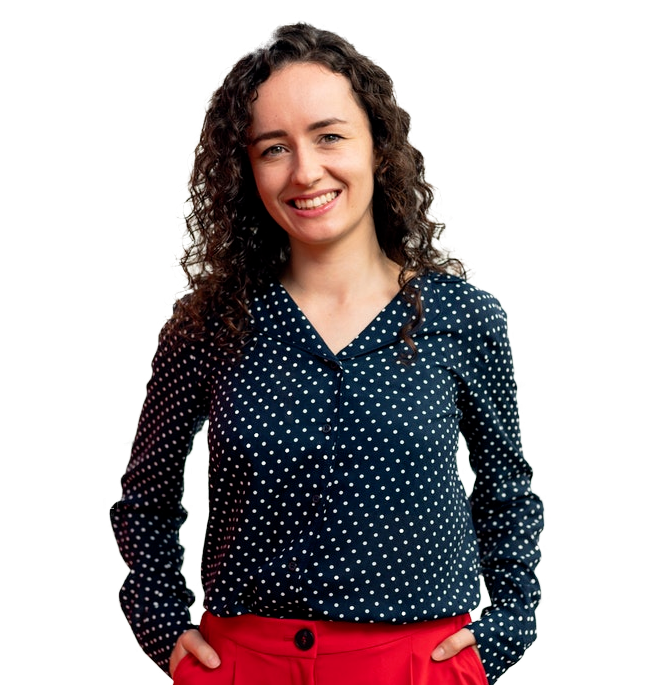 Top Ten Things To Do In Cardiff
Whether it's your first time visiting Cardiff, your fourth or your fortieth, there is always going to be something to traverse or come back to in this historical capital of Wales. Being filled with museums, parks and entertainment venues to enjoy, you may have a difficult time narrowing down your options of which places you want to explore!
1. Visit Cardiff Castle
The Cardiff Castle is one of the most romantic and best-preserved heritage attractions in Wales. Located at the heart of the city, surrounded by beautiful parks, the Cardiff Castle has about 2000 years of cultural significance and history waiting to be explored. 
This structure was first built by the Romans in the 1st century AD, as they started to develop a series of forts as a defence strategy. By the 11th century, Normans constructed the Keep that continues to dominate the Castle greens. The Lords of Glamorgan during the 15th-century medieval times began working on the House. The Bute family also settled inside the Cardiff Castle in the 19th century, transforming the house into the opulent Victorian-Gothic home it is known to be.
2. Explore the Cardiff National Museum

Located right near Cathays Park, The National Museum homes a vast collection of contemporary art pieces, artefacts representing natural history, and galleries that show the evolution of Wales.  Founded in 1905, this museum used to share the building with the Cardiff Library and was a sub-department until 1893. This museum is also known as the "Welsh Museum of Natural History, Archaeology and Art" which holds collections of botany, fine and applied art, geology and zoology.
3. See the Millenium Centre
One of the most iconic structures to rise in the 21st century, this landmark showcases the contemporary creative side of Cardiff, with curated collections in galleries and regular shows for tourists and locals alike. Located in the Bay area of Cardiff, this centre hosts performances ranging from opera, ballet, contemporary dance, comedies and musicals. This Centre homes eight art organizations such as the National Orchestra and Opera, dance, theatre and literature companies who make use of the large theatre and two smaller halls. The Main Theatre named after Donald Gordon can accommodate about 2,500 people, and the two smaller Halls, BBC Hoddinott Hall and the Weston Studio Theatre can seat 350 and 250 people respectively. There will always be something to watch at the Millenium Centre, so whether you want to enjoy the show or just have access to the interior of a Zaha Hadid masterpiece, this Centre is worth visiting!
4. Find Castell Coch
Being only a few hundred years old, this was built in the Victorian Era and gives visitors a very fairytale scene because of the middle-age castle aesthetic. This was also completed by the Bute family, but is located at the very edge of the city limits but can be seen when arriving in Cardiff via car.
5. Explore the Taff Trails
The Taff Trail leads straight into the Brecon Beacons National Park, after starting from the Ronald Dahl Plass in Cardiff Bay. This 50-mile (80 km) trail is usually completed in a span of 5 to 7 days, to be able to fully enjoy the views and vistas that the trail has to offer.
6. St. Fagan's
Perched on the fringes of Cardiff, this museum houses some of the most important structures in Wales. There are about 40 different buildings that resemble an Iron Age Village, complete with a row of ironworker's houses and traditional arts and crafts activities all found in 60 acres of greens. 
7. Cardiff's Centenary Walk
A great way to explore the city, as well as spot some of the unusual bits of Cardiff. This route tours you to some historic landmarks and shows you secrets that only the locals know such as Dock Feeder and the Animal Wall. This is an easy 2.3 mile (3.6 km) walk that can easily be seen by following numbered markers on the pavement.
8. See the Senedd
Located by Cardiff Bay, the Senedd is the powerhouse of Wales and the seat of the Welsh Assembly. Tours can be arranged and are free of charge.
9. Enjoy the Cardiff Bay
The 2,700 acre Cardiff Bay waterfront is well worth the expenditure, energy, and time. This bay used to be the only means of exporting coal to the rest of the world, playing a key role in the Industrial Age. As the coal mining industry grew and business in the area boomed, so did the population. From dock owners and sailors, communities started increasing, and so did the mix of cultures and nationalities in Cardiff, building the locale's character. 
The Cardiff Bay development has not only drawn tourists to the bay-side sights but also the water-based scenes such as the Wetland Reserve, where rare birds and a viewing platform can be found, as well as the Cardiff Waterbus, which offers a public transportation service for cruises.
10. Explore The City of Arcades
Make sure to spend time in Cardiff's well-preserved and robust shopping arcades. Dissecting the centre of the city, these covered public spaces were built to provide residents and visitors with a good time shopping indoors without worrying about the weather and shopping along dangerous roads and sidewalks. 
The Royal Arcade, built-in 1858 is the oldest of more than 2,600 feet of arcades in Cardiff. Original shopfronts still exist and are running, so you better catch them while they're still there! Here, you will be faced with limitless choices of Welsh traditional crafts and wooden goods. More arcades include the High Street Arcade, built-in 1889 where you can shop for clothing or fabrics, another is the Castle Arcade which opened a year after the High Street and showcases art galleries, antique boutiques, and food shops. Another arcade is the Cardiff Market that was built in 1890 to provide local growers with a space to sell their fresh produce. Cardiff has arcades that are home to independent shops, cafes, bars, and food stalls in the heart of the city that anyone cannot resist. 
Top Ten Fun Facts About Cardiff
More than the city's archaeological and architectural scenes, there's a lot more to Cardiff than the castles and arcades. Here are some facts about the capital of wales that make it a unique city.
1. Bizarre Occupations
In the books of the Cardiff Corporation, a city mole-catcher was employed to catch moles. Due to the growing number of pubs in Cardiff, an employee was hired for the sole reason to taste beer back during the 19th century.
2. Roland Dahl's Origins
Not only is Ronald Dahl one of the world's most famous writers, but also one of the most famous sons of Cardiff. Born in Llandaff, Cardiff, his family migrated here in pursuit of a business in coal, like many other families. 
In his autobiography, he describes Mrs Pratchett's Sweet Shop to be the "very centre of our lives" and comparing it to a bar for a drunk and a church to a bishop. He confessed that he played a prank on the shopkeeper and slipped a stinky dead mouse inside a jar of gobstoppers to scare Mrs Pratchett. This antic worked, but Mrs Pratchett immediately informed his school headmaster of these hijinks, causing him and his friends to be punished accordingly. Talk about having the last laugh!
3. Westgate Street Used To Be a River
The River Taff used to roughly follow the route of Westgate Street, and Quay Street used to lead from High Street up until the city centre. Historians believe that there may have been a quay on this site since the time of the Romans, only being repaired and expanded through the years. It was only until 1849 that Isambard Kingdom Brunel suggested that the course of the River Taff be realigned to reduce the risk of flooding and erosion in the city. Excavation soon began and the man-made channel a few hundred yards to the west of the original river was completed in 1853, which created 18 acres of meadowland for the city. 
Now, Westgate Street is known for its pubs that date all the way back to the 1880s and have clever names to remind them of the Quay's past such as The Cattle Market, The City Arms, and Dover Arms.
4. First Fair Trade Capital in the World
Cardiff was the first Fair Trade capital in the World, showing everyone that green and ethical living is possible and is beneficial for all! 
The concept of Fair Trade came from the 1950s when Europeans and Americans were starting to travel to different countries and observed that local artisans and farmers were struggling with their businesses. Most Western travellers would simply buy their products and sell them for a higher price back home, which later on was coined as exploitation. Fair Trade then comes in during the 1990s when the Fair Trade USA founder Paul Rice was working with coffee farmers in Nicaragua and wanted to create standards that would monitor how Fair Trade was across the globe. This work served as the foundation of the Fair Trade Certification which is used by big companies who sell commodity goods.
5. Welsh, an Endangered Language
Studies show that only 9% of the Cardiff population still speak Welsh fluently. Efforts are being made to preserve this language which has been considered by the United Nations to be endangered. 
Researchers mostly blame the internet for the decline of this language, even after it has been a compulsory subject in schools. The youth of Cardiff may be embarrassed or scared when they talk to someone who can speak Welsh, probably because they have been so used to the English language of the internet that they have started mixing up syllables and pronunciation. It has become natural to revert to English in cases where you are searching for a coffee shop nearby or a serving of fish and chips. 
6. One of the Busiest Streets is Built on a Burial Site
The busiest streets of Cardiff are Albany, City, Richmond, and Crwys. This was known as the Death Junction, and these fields were named Gallows Pit, Defiled Pool, Cut Throats, and Putrid Field where bodies were dumped. In recent years, the Richmond Road runs through the centre of where these fields used to be.
7. There's a Chair Hanging Over the River Taff
The chair was known as a stool and was a permanent structure that was fixed at the end of a long piece of timber and suspended over the river. This was used as a punishment for women who were "a scold, common barrator or scandal-monger or a common eavesdropper and hearkener after the news," which simply means that if you were into gossip and spreading fake news, you were made to sit on this chair.
8. Someone Drowned in a Toilet
Public housing projects in the 1800s did not have toilets, not even communal bathrooms. Sanitation was a big problem during these times, especially when 54 people would be sharing four rooms. This setting made it easy for cholera to thrive and breed, ultimately taking the lives of 1,849,396 people of Cardiff died. Imagine children who had not reached their first birthday dying because of "a huge bag of sewage water." This was all due to the fact that a slaughterhouse was dumping their animal offal in the streets, then ending up on the river beds. In 1750, a woman called Christian Lewis drowned by falling into the toilet of King David Inn.
9. A Country with a Fictitious Creature as an Emblem
There are only two countries in the whole world that have fictitious creatures as part of their heritage and culture. Scotland has the Scottish unicorn, while the Welsh has the Welsh dragon, which is so important to its people that the flag of Wales consists of the red dragon on a green and white field. 
The Welsh dragon is a heraldic symbol and a battle standard of King Arthur, among other Celtic leaders. During the reign of the Tudor Monarchs, the red dragon was used to show support to the English Crown's coat of arms.
10. Cardiff Has Its Own Island
Five miles off the coast of Cardiff is the little island Flat Holm. Here, you can go on a day trip and explore the old buildings, sea bird colonies, ruins of a cholera hospital, and wartime barracks. This is also where the first radio signal was transmitted a morse code message to nearby Lavernock Point saying "Are you ready?" on May 13, 1897.