Coventry's most reliable domestic
cleaning service.
Book a domestic cleaner instantly below.

Book
Booking a Coventry cleaning has never been easier. We have designed a booking form which lets you book a top rated cleaner in 60 seconds. Simply select the date and time you'd like your domestic cleaner to show up, choose the cleaning plan you want, tell as your address and pay. We'll manage things from there!

Clean
Our cleaners in Coventry will arrive within the 1-hour arrival window you chose. All you need to do is show them around your home and your cleaner will be ready go. Leave us to the dusting and cleaning of your bathroom, kitchen and surfaces. This is our passion and something we truly love doing!

Relax
Once booked, there's nothing left for you to do! Just wait for your designated cleaners in Coventry to come at your desired time. They'll come with all the supplies needed to get the job done. Simply show them around and off they'll go. All you need to do is just sit back, relax and let them do the chores you don't want to!
GLIMMR HAPPINESS
GUARANTEE
Our 100% Happiness Guarantee ensures that you receive the best cleaning experience. If you're not satisfied with the quality of service, let us know and we'll come back to re-clean at no extra cost.
WHAT'S INCLUDED IN A CLEAN
Living room & common areas
Customise your clean by adding instructions in your online account. They are sent directly to your cleaner's mobile app, ready for the clean.
Customise your clean by adding instructions in your online account. They are sent directly to your cleaner's mobile app, ready for the clean.
SERVICES WE PROVIDE
Domestic cleaning services in Coventry are Glimmr's forte, and this is due to the fact that we have been around for many of years, old enough and wise enough to know what each house really requires and so our customers don't need to say much to us. We do the cleaning job that exceeds your expectations. Whichever service you choose, our cleaners in Coventry will provide a cost-effective and reliable service.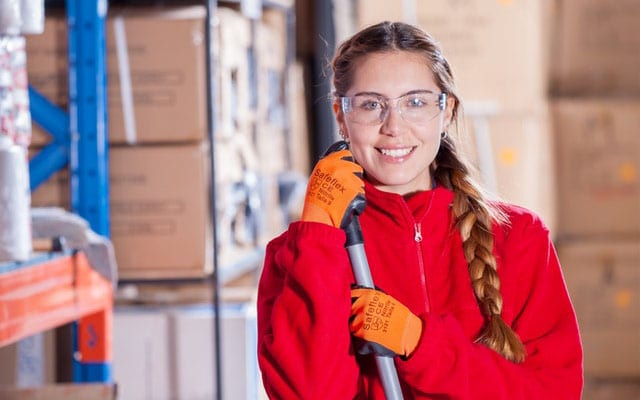 REGULAR CLEAN
Cleaning in Coventry is one of our most highly rated services, because we have hundreds of clients within Coventry that have referred us and booked us for regular cleans. Our customers want to know that Glimmr is always there to clean their surfaces, light switches, bathrooms and so on. Our customers also enjoy the benefit of every cleaner being able to understand any special instructions that you may have, so it'll be a truly bespoke cleaning service. Why not book our cleaners in Coventry today?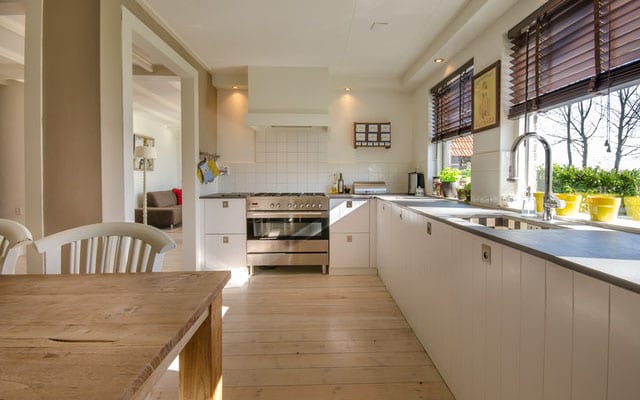 DEEP CLEAN
Deep cleans are intensive cleans that are booked by clients on a fortnightly or monthly basis to rid themselves of the sticky things in the corner that shouldn't really be inhaled or touched! Our cleaners in Coventry are professionals, so they won't be afraid to tackle the grime and put the right cleaning equipment and solutions to the areas of interest. Our deep cleans can help with behind the appliances, behind the curtains and behind the radiators...things you forgot about.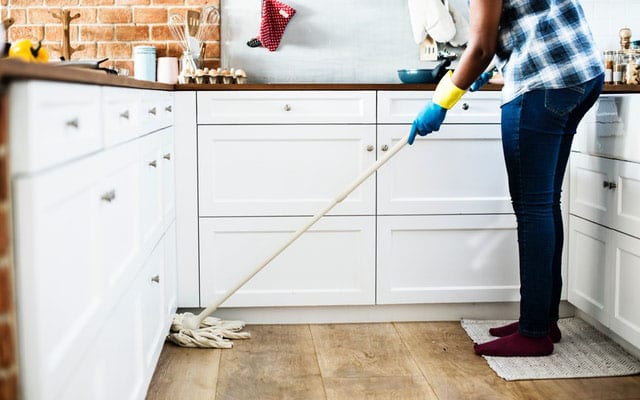 END OF TENANCY CLEAN
End of tenancy cleaning in Coventry is truly a premium service because we have invested in starting relationships with tenants and landlords, meaning we know what both sides expect and desire. The next occupant of the flat, apartment or house will love the new and clean space that Glimmr cleaners have made it to be. Our cleaners in Coventry have cleaned hotels, meaning you can expect your place to look the cleanliness of a hotel afterwards. You might even want to move back in! Book end of tenancy cleaning in Coventry to experience this novel feeling, even if you're not moving out!
Glimmr is made up of friendly home cleaning professionals that go the extra mile to provide QUALITY house cleaning service every time! We understand the importance of a clean, and happy home. We are here to help you achieve that. You can expect from us a transparent and seamless experience from start to finish. A simple booking is the first step you need to take before Glimmr comes in and WOWS you with a spotless cleaning, excellent customer service, and friendly cleaners!
OPERATING HOURS
8 AM - 5 PM
Monday to Sunday
PHONE NUMBER
020 8158 8505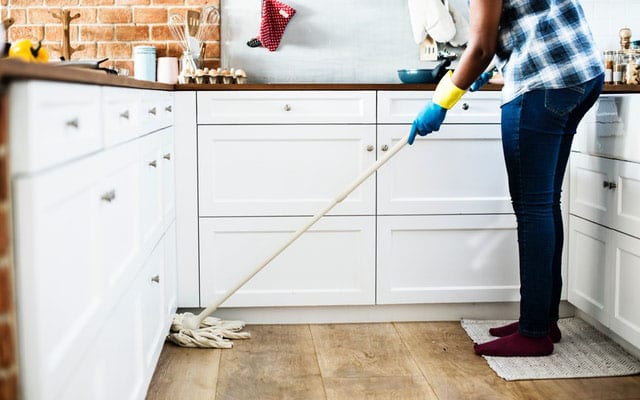 BOOK ON THE RUN
We're mobile friendly. Book just as easily from your mobile phone as you can on your computer.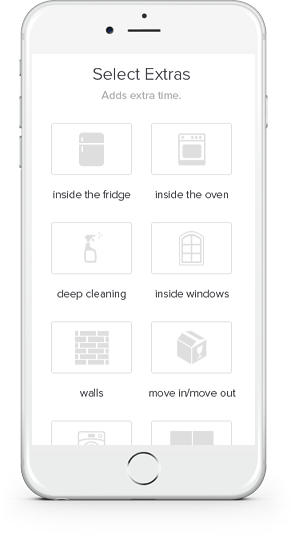 Customize your service
Use our checklists to ensure no spots are missed, or chat directly with your cleaner for special requests.
Are you a commercial space?
What other types of cleaning are there
FREQUENTLY ASKED QUESTIONS
Glimmr offers move out cleanings as an extra priced service to reflect the extra time needed for baseboards, uncleaned carpets, and other areas that have been hidden by furniture for quite some time. 
Please note that we are unable to guarantee your deposit. In addition, your cleaning professional is unable to move heavy furniture or climb ladders, as per our safety policy.
Yes, Glimmr cleaners are equipped with most of the safe, family and pet friendly supplies needed to give your home a sparkle at no extra charge!
The only items we need you to provide are a hoover, a mop and a bucket.
Please let us know if you would like to provide your own special supplies by adding a note to your account after you book.
Glimmr only accepts credit/debit card payments for service. Card transactions for one time cleans are usually charged within one week of booking the clean. Card transactions for reccuring cleans are usually charged within one week of carrying out cleaning activities.
Our pricing is based on the number of bedrooms and bathrooms. Simply go to our booking page and enter this information and you will your price.
Glimmrs's hours of operations are 8:00 am to 5:00 pm. Our last scheduled service starts at 4:30 pm.
Our one hour window allows us to handle the unpredictability of cleaning services.  Homes are different sizes and require different levels of effort needed to make them clean.  So predicting the time spent at a home is incredibly difficult. In addition, we have to deal with other unpredictable factors like traffic, weather etc. Thanks so much for understanding.
If you have booked a cleaning based on an arrival window (8:30 to 9:30 for example), this denotes that the team can be there anytime during this period.  We will reach out to you if there are any major issues however. Alternatively, please contact us here to check on your service.
You can have a look at date and time availability when you are at checkout.
If you are not happy with your service, the let us know ASAP. If you're not happy with your cleaning, we will come out and re-clean. If you still don't think we did a good enough job to recommend us to your friends, we'll refund your money!
YOU'RE ONE STEP AWAY FROM A HAPPY HOME
DOMESTIC CLEANING COVENTRY
We want to make your life as easy as possible so we've boiled down our services into 3 main types: Regular, Deep Cleaning and End of Tenancy. Once you have booked your cleaning plan, we'll also give you option to add on any extras, for example, carpet, oven cleaning or even ironing. We'll always provide the best cleaning products that get rid of even the toughest limescale!
We also do Airbnb Cleaning!
If you run have an airbnb or you are a property manager then you can set up a third party cleaning service like ours. All our cleaners have worked in 5* Hotels so know the quality that you are expecting. You'll find our services' prices to be very reasonable. Book your Glimmr cleaning today and we're confident that you will agree with our service being the best you have ever experienced.
Why Choose Glimmr Cleaning?
Here at Glimmr we are home to the very best cleaners in Coventry. Whatever your situation, be it a party, your oven is particularly greasy, you're moving house, or you just want a regular cleaning, then our domestic cleaning services are exactly what you need. You'll find that our team of dedicated local cleaners have all trained at the top 5* Hotels across Coventry. They can come weekly, fortnightly, monthly or just for one off cleans.
Here are a few reasons why you should use our services in Coventry:
We're Coventry's most trusted House cleaning service!
POPULAR SERVICES WE OFFER
Commercial Office Cleaning Coventry, Vacation Rental, Home Organization, Post Renovation Cleaning, Green Eco Friendly Cleaning, Airbnb Turnaround Cleaning, Move In Out Cleaning, Deep Cleaning, Regular Cleaning
AREAS WE COVER IN COVENTRY
Every cleaner in Coventry is highly experienced in the area, you could probably ask them for directions! However, we're your cleaners in Coventry so let's fully immerse our roles as cleaners and customers. This is to demonstrate that we know your Coventry really well, and so we also include these different locations: Allesley, Corley, Coundon, Exhall, Foleshill, Keresley, Koventri, Longford, Parkside, Spon End, Stivichall, Toll Bar, Walsgrave, and Whitley
All About The City Of Coventry
From Medieval Castles To Legends And Myths
There was a time when Coventry used to be really famous for its clock and watch manufacturing. The manufacturing of clocks and watches began in the 17th century and by the 18th century, the city became well known for its production and manufacturing. Coventry was one of the top three manufacturers of clock and watches of that time alongside London and Liverpool. Another interesting thing about this city is that It is also known as a famous tourist attraction as there are a few ruined castles and cathedrals in Coventry. These historical sites are really famous and each one of them has its own history and are famous tourist spots.
The city of Coventry is a metropolitan borough in the UK and England. Like many other cities of England, Coventry is also centuries old and has a rich history; however it was not given the status of a city until the Middle Ages. According to the 2011 consensus, the population of Coventry is approximately 316,915 which makes Coventry the 11th largest city in the UK. It is one of the most bombed cities of the UK during the Second World War because the city was a centre for the production of weapons and other materials of war and their aim was to knock out Coventry as a major centre for war production. Hitler ordered the raid in hopes of winning the war.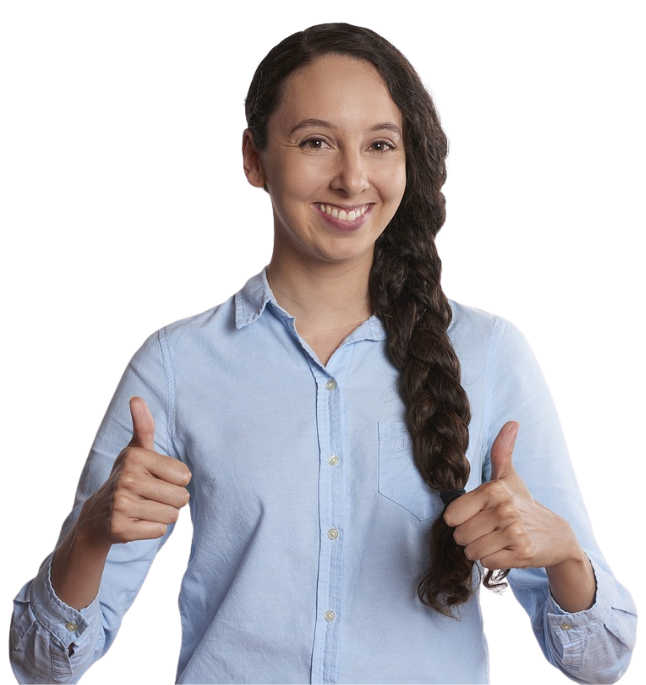 The Dependable Cleaning Crew of Coventry
Why do all the exhausting chores yourself when you can have Glimmr's professional cleaners do them for you? What's more exciting is that we offer these immaculate cleaning. Our Glimmr cleaners in Coventry are experienced professionals and they are ready to clean the entirety of your Coventry home. Not only will they sweep and vacuum your house but our cleaners will clean up the spots you didn't even fathom would need cleaning. Did you know that dust particles pile up in every corner of your home every day? That's why it is imminent that you regularly or weekly give your house a sweep or vacuum because if you don't,
It may turn out to be detrimental to the health of your children and/or other family and especially yourself due to the unhygienic particles floating around in your Coventry home. However, our Coventry cleaners will clean your house spotless and make it a hygienic and healthy place for you again. 
So what are you waiting for? Go to our website to book your appointment, our website has been designed specifically to accommodate our valued customers and make it easier and faster for you to book and browse through our range of cleaning services.
Why You Should Switch To Glimmr Coventry Cleaning Services
A special feature of Glimmr services is that you can make a personalized list of chores and areas you would want them to clean, you can even make some additional requests for extra services when you're booking an appointment on our easy to use website. You can add instructions such as to pay attention to some specific areas or rooms of your house and our professional cleaners will follow all your instructions and satisfy all of your expectations. 
As Glimmr only offers the best cleaning services out there as well as hiring the most professional cleaners from the cleaning industry, it's guaranteed that our services will fulfil all your expectations. Our hiring department at Glimmr specifically selects the top candidates to make sure that our customers are provided with the most fulfilling cleaning experience out there. Our cleaning team of experienced and professional cleaners will wash dishes, clean the sink, vacuum and mop the floors, dust and wipe and follow all your instructions and leave your house sparkling. The Glimmr team is proud to be able to provide their cleaning services to all people of Coventry. Our mission is to provide you with the best cleaning services you need such as deep cleaning or even a general cleaning. 
You should avail our cleaning services as our goal is to make your lives easier and healthier and we give you the results you want. Now as you will not have any more cleaning chores to do around the house yourself, you can get back to your other work or just relax and take a nap.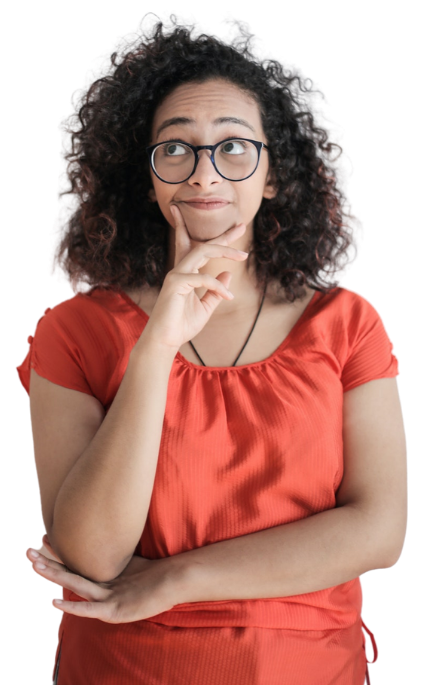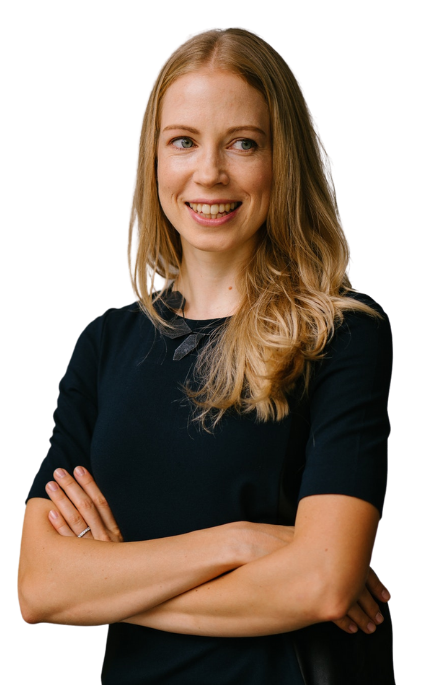 Certified And Reliable Cleaning
Glimmr presents the people of Coventry with a diverse range of reliable cleaning services. You can now avail our services through our website where you can make an appointment in just 60 seconds. Do you find this hard to believe? Check our website and see for yourself how easy it is to make a booking with us. We have designed our website to save time and increase efficiency. On top of that, Glimmr offers a variety of services and extra services and In addition to all that, you do not even have to purchase the cleaning tools and products since our expert team comes into your house fully equipped with their tools.
Our cleaning services include; cleaning the toilet, cleaning the cabinet, emptying the bins, dust and wipe, vacuum and mop, scrubbing the shower, sink and bath and much more. Our crew of cleaners are trustworthy, experienced and hardworking professionals that will come to your home and make your home healthy and hygienic again as a filthy and unclean house is more than just detrimental to your health, it is also an eyesore. When your house is dirty, it is unsanitary and unhygienic which could negatively impact your health and also induce stress and anxiety. This means that sooner or later, you will have to clean up your house as staying in a disorganized and chaotic environment can be hazardous to your health. We understand that It's not easy handling yourself with messiness all around which is why when we promise we'll make it all better for you, we will certainly deliver the promised results.
Cleaning Like Never Before
It is surely difficult to clean the whole house yourself, especially if Holliday season is near and you want to get that end of the year cleaning done. If you want to get your house thoroughly cleaned our Deep Clean services are for you. Our Deep Cleaning service is an intensive cleaning which can thoroughly clean the mouldy corners as they have the right cleaning equipment with them so you will not need to provide any tools to the cleaners.
Finally, just imagine that good feeling when you walk into your home and it is always clean without you even having to do anything. Moreover, you don't need to worry about calling us up for any uncleaned spots left in the house after our cleaning crew has cleaned your house because our staff makes sure that your money is well spent and covers the entirety of your house.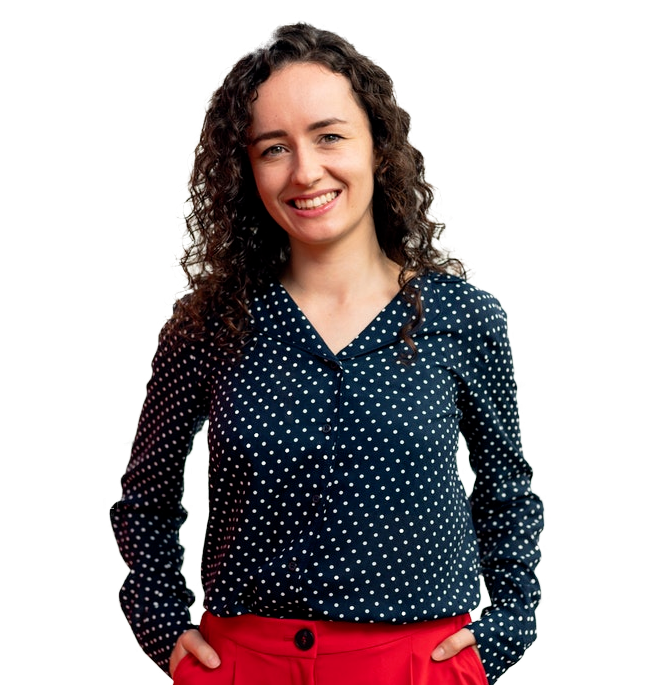 Top Ten Things To Do In Coventry
There are many spots that one can explore in the city of Coventry. History is literally etched in its streets and you can also visit many of the ruined castles and cathedrals, as well as the famous St. Mary Guild Hall.
1. The Holy Trinity Church
Holy Trinity Church is a famous tourist spot in Coventry. This church is one of the only large historical buildings that has been left unscathed after World War 2. Holy Trinity Church is in the centre of the city of Coventry and this historic church dates back to the 13th century. The Church itself is very famous but the world renowned Doom painting steals the show. Doom paintings also date back to the medieval times where they used to be a must for the churches, unfortunately only a few countable Doom paintings are left now. The Doom painting at The Holy Trinity Church dates back to the 15th century.
2. Explore The Timber Buildings At The Spon Street

Spon Street is an old establishment of Coventry and it has many blocks of preserved timber buildings from the industrial era from the Middle Ages. Although these houses and blocks are so maintained that you may think that they have been just given an antique and black look on purpose even though that is not the case. Some of the blocks of this street were destroyed during the Second World War but as this street is situated at the edge of Coventry, many of these buildings survived. This street dates back to the 12th century.
The industrial era and the inhabitants of this street were mostly dyers who moved to Spon street as they used urine during the dyeing which would produce some harmful fumes and thus they were forced to move here. Moreover, many textile industries shifted here as they needed a river for production. Their fabrics became renowned as the fabric would not lose its colour and acquired the saying 'true as Coventry blue'. However, later on, the Street became the main hub for the watch and clock making business throughout the 1900s. The Spon Street is now a very famous tourist spot.
3. Ruins Of The Caludon Castle
These ruins are now found in a park and interestingly this is where 'A Midsummer Night's Dream' was first performed. The locals of Coventry believe that the famous Shakespeare's play was commissioned by the Berkeley family of Gloucestershire. As the Berkeley family enjoyed a life of luxuriousness, they liked watching performances of popular musicians and many plays as well. Now the castle is nearly destroyed and only portions of it are left as the parliamentary troops destroyed the castle. This castle is a historical landmark of many legends.
4. Coventry Cathedral And Its Ruins
The original church was built between the 14th century and early 15th century. But on the night of 14th November 1940, during the Second World War the Nazi German aircraft carried out massive attacks on the city and it now ruined because the cathedral was bombed during this attack. Only a few parts of the Church survived, the rest were destroyed by the German bombers including the tower, outer wall and spire. The old and ruined church was not rebuilt after the Second World War to be left as a symbol of the severity of the war. Another church was built next to the ruined cathedral for symbolic purposes and both of these buildings were built from the same sandstone.
The ruined church is the tallest structure in the city, the spire of this church is 245 feet in height making it the third tallest cathedral spire in all of England.
5. Treasures of St. Mary Guildhall
This old Guildhall was built in the 13th century and has hosted many Kings and Queens from the Middle Ages. This site has a lot of antique things and treasures such as ancient armour, paintings, and stained windows.
The Guild was used as the main court of King Henry during the war of roses and an important relic from this era is still guarded here. There's also a well known tapestry hanging in the Guildhall which depicts King Henry and Margaret of Anjou.
6. The Ford Hospital - 'Alms House For Old Ladies of Coventry'
This timbered hospital has been a safe space for the elderly of Coventry for over 500 years. It is basically not a hospital but at the time when it was built, it was named so because it provided the elderly housing and care and still does. It is also one of the historical sites of Coventry and it was founded by William Ford in 1509, a former mayor of the city. At first, it housed elderly and elderly couples but by the 1800s they changed their goal and expanded the Alm to 40 women, each woman was also given an allowance. Like many other historical sites of Coventry, this Alm was also hit by the bombs of the German soldiers and caused some damages and took a few lives. However, it was rebuilt and is still in use.
7. The Phil Silver Archival Museum
This Museum is dedicated to the famous American entertainer, Phill Silvers. It was opened in 2015 and its inauguration was widely televised. It is also the only museum in the world that is solely for Phill Silver. It is situated in a famous business and artisan hub of Coventry and attracts many fans from all around the world.
8. Speech At The White-friars Friary
This is the place where the Queen, Elizabeth I gave a speech. This friary is located in the remains of the Carmelite Friary which was founded in 1342. It was closed after 200 years of its opening during the English reform. It is believed that this is where the Queen gave a searing speech to the people from the first floor window and apprehended them for neglecting and not the following religion.
9. Cheylesmore Manor Gatehouse And The Black Prince
The Manor was founded in 1257 by the Earl of Arundel and later on, it was passed on to Queen Isabella who is believed to have spent a lot of her days here. She in turn passed the state on to her grandson, Edward, famously known as the Black Prince. This nickname originated from the black armour he wore on the battlefield and his cruelty against enemies on the battlefield. He was also an heir to the throne but he passed away before he could inherit the throne so it was passed to his son. The Black Prince also spent a lot of time at this Manor.
10. Lady Godiva And Peeping Tom Clock
There's a legend in the city of Coventry where Lady Godiva rode around the city in protest. It is still not evident whether this actually happened or not but the locals claim that it did happen. This clock was built as a tribute to Lady Godiva which shows her riding her horse and a peeping Tom who can not help but gawk at the Lady. This peeping Tom is believed to be eventually killed or blinded because he couldn't stop looking at the lady so he was punished for his lechery. This public clock springs in action every hour when a naked lady and this leering peeping Tom appears.
Top Ten Facts About Coventry
Coventry is not short of legends and myths. It also has many ruined castles and cathedrals and there are many interesting and legendary facts about this old city.
1. The Legend of Lady Godiva
The locals of Coventry believe that Lady Godiva, wife of Earl of Mercia who founded a church in Coventry, rode on her horse all around the city in protest of the unfair taxation reform but the astounding part is that they claim that she rode around in nude. This legend emerged 250 years after her death. Even though Lady Godiva was indeed a real person, however, there is no strong evidence that suggests that she rode around naked. However, there are many statues of Lady Godiva around the city of Coventry and there is also a very famous public clock which is a tourist attraction, that showcases the figurine of Lady Godiva riding her horse in nude and a peeping Tom gawking at her after every hour.
2. Coventry Suffered From Many Raids During The Second World War
As Coventry was being used for war production during the Second World War, this city suffered from many bomb raids by the Nazi Germans. Even though the UK had already cracked the code for Enigma and deciphered the attacks they would carry out on the city, Winston Churchill decided to not do anything about the foretold raids as it would have alerted Hitler that the codes have been cracked. Meaning, the city was sacrificed for the greater good.
3. There Are Many Ruined Castles And Cathedrals In Coventry
There are a few ruined castles and cathedrals found in Coventry. These historical sites are really famous and each one of them has its own history. The ruins of Caludon Castle are remains of the 11th century, it used to be a huge mansion where the Berkeley family also resided. Before the ownership of the mansion was with Lady Godiva who is a legend in Coventry for riding around in her horse in the nude in protest. Another ruined site is the Coventry Cathedral which was bombed by the Nazi Germans aircraft during the Second World War. This medieval church was built in the 14th - 15th century but now it stands ruined as large portions of the church was destroyed by bombs; only the spire, tower and an outer wall are left. The spire of this ruined cathedral is the third tallest spire in all of England.
4. Coventry Pioneered Town Twinning
The city of Coventry was the one to start town twinning in Europe and now the city has 26 towns and cities. The first German twin city of Coventry was Kiel in 1947.
5. Birthplace of The Dragon Slayer
The legend has it that St. George was from Coventry. St. George was a very famous dragon slayer and patron saint of England and it is believed that Coventry was his birthplace. Before Lady Godiva and her husband founded the church in Coventry, St. George was the main figure in the medieval processions of Coventry.
6. Sir Frank Whittle, Phillip Larkin and Impresario Pete Waterman Were Born Here
The city was also the birthplace of the jet pioneer Sir Frank Whittle, and Sir Frank Whittle got the inspiration for his ideas for a jet-powered engine while he was living in Coventry in 1930. As well as the well known poet, Philip Larkin who was also from Coventry.
7. A 500 Years Old Treasured Tapestry In St. Mary Guildhall
The St. Mary Guildhall was a hub for famous figures of that time and it also used to host the Kings and Queens of England. This guild is the oldest in the country.
In the Guild, there's a treasured Tapestry that is believed to depict King Henry and his wife Margaret of Anjou while surrounded by many people. It was installed in 1499 and is still hanging in the Guildhall.
8. It Is Believed That Shakespeare Performed In St. Mary Guildhall
Although there's little evidence to prove this, it is believed that William Shakespeare used to perform in the St. Mary Guildhall as a young boy. It also believed that William Shakespeare was among the crowd to witness the Mystery Plays of the famous Coventry cycles of plays, to entertain the ruling authority of that time from King Henry V to Elizabeth I.
9. The Third Tallest Spire of The Ruined Coventry St. Michael Church
This cathedral dates back to the 14th - 15th century. This beautiful Cathedral in Coventry was bombed brutally during the Second World War by the German soldiers which resulted in immense amounts of damages. In turn, the church lost much of its structure and the remainder of the church are the tower, spire and a wall. The spire of this cathedral is the third tallest spire in England at 295 feet.

10. 'True As Coventry Blue'
The dyers and textile industries in Coventry had to relocate to the edge of the river because their dyeing process would create harmful fumes and thus they were forced to move. They moved to the famous Spon street and the textile industry there started producing a rich blue colour which would hold its colour, this made them really famous and Coventry became the fourth wealthiest town in England right after London, York and Norwich in 1370. This is how the phrase 'True as Coventry blue' originated.