Edinburgh's most reliable domestic cleaning service.
Book a domestic cleaner in Edinburgh instantly below.

Book
Booking a cleaner in Edinburgh with Glimmr is simple. You can fill out our form within 60 seconds have have one of our cleaners come to you on the date you desire. All you need to do is choose the cleaning service you want (Regular, Deep or End of Tenancy), then let us know how many bedrooms and bathrooms. It's just that easy!

Clean
Our Edinburgh our cleaners are professional and friendly. They will show up within the 2 hour assigned window that you selected with all the cleaning equipment needed to get started. All our Edinburgh cleaners are English speaking, background checked and passionate in what they do. You won't be disappointed!

Relax
There's nothing better than having a fresh and clean home. With Glimmr you can be rest assured that you'll get that feeling. Just sit back, relax and enjoy all the sites Edinburgh has to offer. When you're back you won't be disappointed. Our online booking platform makes booking cleaners in Edinburgh super easy.
GLIMMR HAPPINESS
GUARANTEE
Our 100% Happiness Guarantee ensures that you receive the best cleaning experience. If you're not satisfied with the quality of service, let us know and we'll come back to re-clean at no extra cost.
WHAT'S INCLUDED IN A CLEAN
Living room & common areas
Customise your clean by adding instructions in your online account. They are sent directly to your cleaner's mobile app, ready for the clean.
Customise your clean by adding instructions in your online account. They are sent directly to your cleaner's mobile app, ready for the clean.
SERVICES WE PROVIDE
Glimmr provides a wide range of domestic cleaning services. We do everything! Our services depend primarily on what you need, but they are also categorized to help you select properly.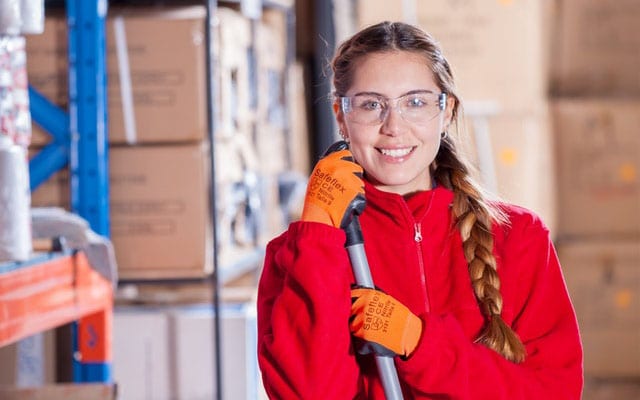 REGULAR CLEAN
Our regular cleaning service is the most popular option for clients in Edinburgh. We recommend that you book a regular cleaning service (weekly, biweekly or monthly) to maintain overall cleanliness of your home. You'll be surprised just how much dust and dirt can build up in a short amount of time. As part of our Regular Cleaning checklist this includes activities such as: vacuuming, dusting, cleaning bathroom and kitchen, floors and wiping cupboards. Our booking platform makes it easy for you to book our regular cleaning services in Edinburgh whenever you want.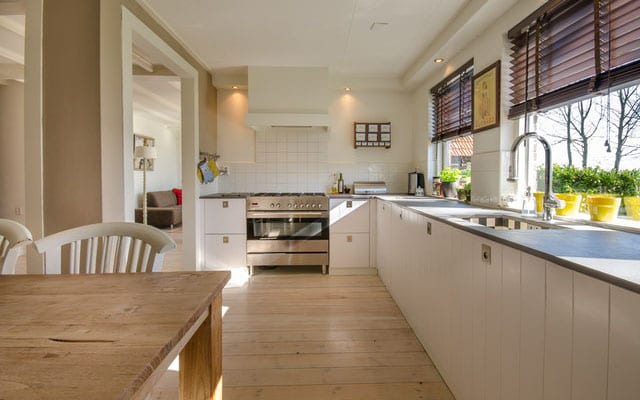 DEEP CLEAN
While a regular clean may keep the home neat and presentable, a deep clean is considerably more. Our deep cleaning services in Edinburgh are designed to focus on removing all the hidden dirt and germs that build up within the home. It is highly intensive so we always recommend that you book a professional cleaning team in for this. We recommend that you book in a deep cleaning in Edinburgh at least once every 3 months.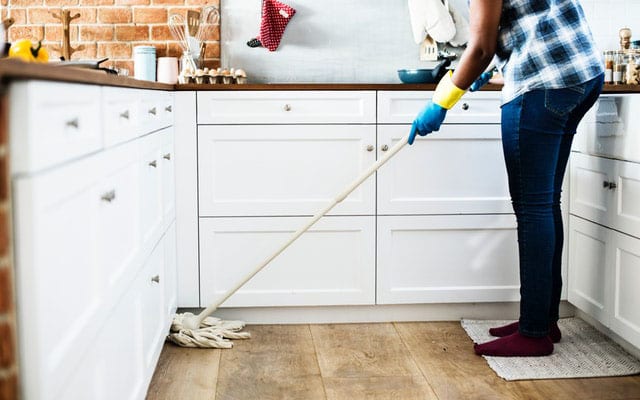 END OF TENANCY CLEAN
Our end of tenancy cleaning in Edinburgh is generally done when you are leaving your home. Landlords will generally expect you to return the home back into the same condition that it came in and is often one of the reasons why they hold a deposit. At Glimmr, we guarantee our end of tenancy cleaning in Edinburgh will pass your landlords checks and we will come back to clean the apartment if needed.
Glimmr is made up of friendly home cleaning professionals that go the extra mile to provide QUALITY house cleaning service every time! We understand the importance of a clean, and happy home. We are here to help you achieve that. You can expect from us a transparent and seamless experience from start to finish. A simple booking is the first step you need to take before Glimmr comes in and WOWS you with a spotless cleaning, excellent customer service, and friendly cleaners!
OPERATING HOURS
8 AM - 5 PM
Monday to Sunday
PHONE NUMBER
020 8158 8505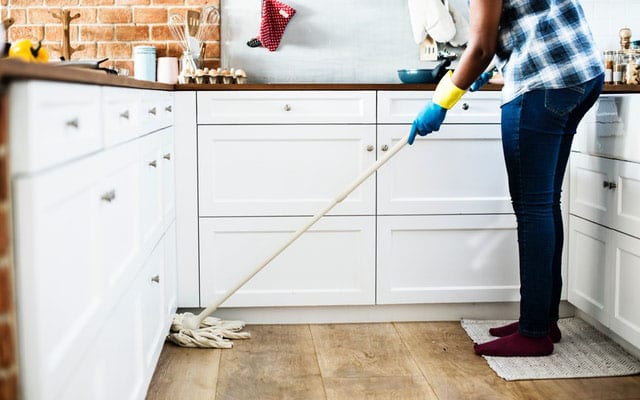 BOOK ON THE RUN
We're mobile friendly. Book just as easily from your mobile phone as you can on your computer.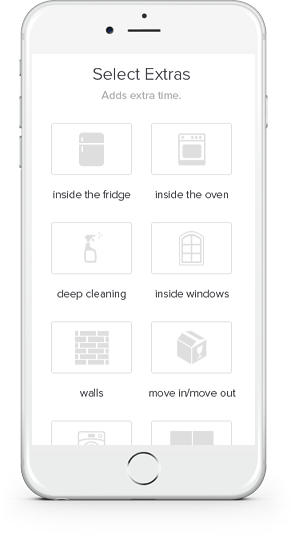 Customize your service
Use our checklists to ensure no spots are missed, or chat directly with your cleaner for special requests.
THE HIGHEST STANDARDS. THE HAPPIEST CUSTOMERS.
Are you a commercial space?
What other types of cleaning are there
FREQUENTLY ASKED QUESTIONS
Glimmr offers move out cleanings as an extra priced service to reflect the extra time needed for baseboards, uncleaned carpets, and other areas that have been hidden by furniture for quite some time. 
Please note that we are unable to guarantee your deposit. In addition, your cleaning professional is unable to move heavy furniture or climb ladders, as per our safety policy.
Yes, Glimmr cleaners are equipped with most of the safe, family and pet friendly supplies needed to give your home a sparkle at no extra charge!
The only items we need you to provide are a hoover, a mop and a bucket.
Please let us know if you would like to provide your own special supplies by adding a note to your account after you book.
Glimmr only accepts credit/debit card payments for service. Card transactions for one time cleans are usually charged within one week of booking the clean. Card transactions for reccuring cleans are usually charged within one week of carrying out cleaning activities.
Our pricing is based on the number of bedrooms and bathrooms. Simply go to our booking page and enter this information and you will your price.
Glimmrs's hours of operations are 8:00 am to 5:00 pm. Our last scheduled service starts at 4:30 pm.
Our one hour window allows us to handle the unpredictability of cleaning services.  Homes are different sizes and require different levels of effort needed to make them clean.  So predicting the time spent at a home is incredibly difficult. In addition, we have to deal with other unpredictable factors like traffic, weather etc. Thanks so much for understanding.
If you have booked a cleaning based on an arrival window (8:30 to 9:30 for example), this denotes that the team can be there anytime during this period.  We will reach out to you if there are any major issues however. Alternatively, please contact us here to check on your service.
You can have a look at date and time availability when you are at checkout.
If you are not happy with your service, the let us know ASAP. If you're not happy with your cleaning, we will come out and re-clean. If you still don't think we did a good enough job to recommend us to your friends, we'll refund your money!
YOU'RE ONE STEP AWAY FROM A HAPPY HOME
CLEANERS EDINBURGH
Edinburgh is home to some of the most picturesque neighbourhoods in the whole of Europe. Being known for having some of the most striking architecture, Scotland's bonnie capital city is a dream for everyone with wanderlust. Edinburgh is culturally rich and full of historic gems. The Old Town, home to the famous Royal Mile, is probably one of the most iconic places to explore in the city. Sat at the top of the hill, looking over the city is Edinburgh, the most iconic landmark in the city.
Why Choose Glimmr Cleaning?
Glimmr has developed an easy system for our cleaning customers in Edinburgh. We pride ourselves in being a top domestic cleaning service in Edinburgh so we hold ourselves to high standards of professionalism towards our cleaning bookings and clients. Glimmr stands out as a cleaning company for many reasons. We're unique because we dedicate ourselves to having...
We're Edinburgh's most trusted House cleaning service!
POPULAR SERVICES WE OFFER
Commercial Office Cleaning Edinburgh, Vacation Rental, Home Organization, Post Renovation Cleaning, Green Eco Friendly Cleaning, Airbnb Turnaround Cleaning, Move In Out Cleaning, Deep Cleaning, Regular Cleaning
AREAS WE COVER IN EDINBURGH
Edinburgh is a beautiful city with exciting attractions and peaceful living. Glimmr is able to provide domestic cleaning services in Edinburgh with a high number of cleaners. We are available in every area to respond to your appointments. The areas we cover in Edinburgh include the City Centre, Grassmarket, The Royal Mile, West End, Leith, Stockbridge and Southside.
Visit the Everlasting Edinburgh
A City More than its Scenic Views and Castles
The Edinburgh skyline, together with cobbled streets and unique people, will make sure that you have your favorite memories in the City, begging the question: Are you ready for more? 
The capital of Scotland is one of the world's most beautiful cities with a rich history. Nestled beside extinct volcanoes and built on hills, this City offers only solemn theatricality and spectacular panoramic views. Edinburgh was declared a World Heritage Site in 1995 because of its preservation of medieval structures of the Old Town, homes of New Town, and the ancient Gregorian Roads. The City's crowning glory and the very reason for its existence are the Edinburgh Castle, which is a fortress sitting on top of an ancient volcano.
Over the centuries, Edinburgh has honed both knowledge and beauty in its City, from the flower boxes in City Pubs to the ornate interiors of the Castles and Churches, from the museums showcasing feats in literary works to the engineering marvels that fill the City, whether old or new, Edinburgh really knows how to take your breath away.
As a military stronghold, a City's capital, and a core of intellectual activity, Edinburgh cannot escape the horrors of its past and is striving to constantly renew itself to be able to adapt to the new times. Festivals and parties are held in the City all year round, which contribute to their unique culture and community. Now, there is no other way but up for this City as it remains a major center for cultural affairs, finance, tourism, law, and education.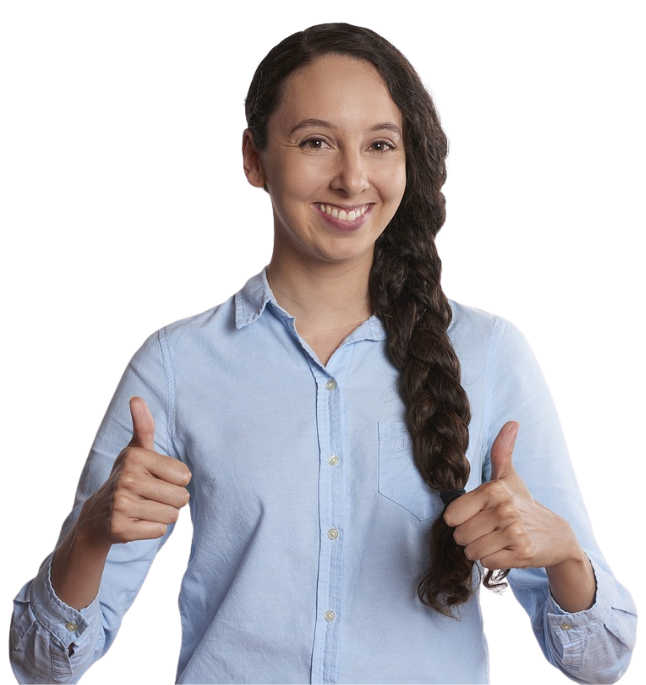 First Class Cleaning in Edinburgh
Little chores and cleaning up can be tiring at some point, and we know just as much as you do that you deserve to take a breather. Take time off and relax in the meadows or the many gardens of Edinburgh as Glimmr takes on your household chores and tasks. We have made it our advocacy to give people more time on their hands to do what they truly want to do and love doing because we all know that cleaning is not enjoyed by everyone.
By booking with us and letting us know any special cleaning requests, you only need to wait for an hour, and once the team of professional cleaners arrives in your Edinburgh home, you can trust that when you return, you will be able to have a good night's rest after a long day of cooling off. Pristine and well-cleaned home is our standard, and we make sure to push the extra mile to make you happy and satisfied with our services. Though some may consider a few hours of cleaning as only a short amount of time, we know for a fact that for the active lifestyle, it could seem like forever. So go ahead and take a break, read a book or go sightseeing. Our first-class cleaning team will be doing their best to care for your home as you enjoy your time with the world! Not only do you get to come home to clean sheets and walls and floors in pristine conditions but you also got to spend some time for yourself without stressing about chores or cleaning.
Cleaning and Consistency
Let's face the hard truth that some days, you can compare your cleaning as the epitome of clean. Immaculate floors and surfaces, furniture spotless and smelling like your favorite scent. But some days your cleaning doesn't seem to level with your previous cleaning weekend and leaves you disappointed, with the wrong ratio of cleaner and water, or you forgot to dust up the couch cushions, thus creating an explosion of dust right after you stopped to take a rest from sweeping the floor. Cleaning is no easy task for the ordinary Edinburgh resident, or anyone for that matter, which is why professional cleaning services are here to the rescue!
With Glimmr's friendly team of professional cleaners, you never have to worry about maintenance and consistency ever again because they are trained to deliver only quality service every time you trust them with your home. Every time you leave your home cleaning to us, we make sure to come up with a system to be able to clean your home efficiently and effectively. Now you don't need to worry if all the rooms are cleaned equally or if all the areas in your home were mopped. With our well-trained cleaners, they know the best ways to clean your home and making sure that no surface is left uncleaned.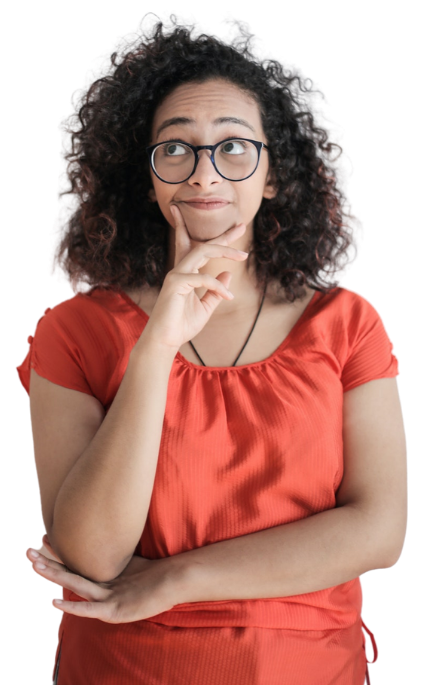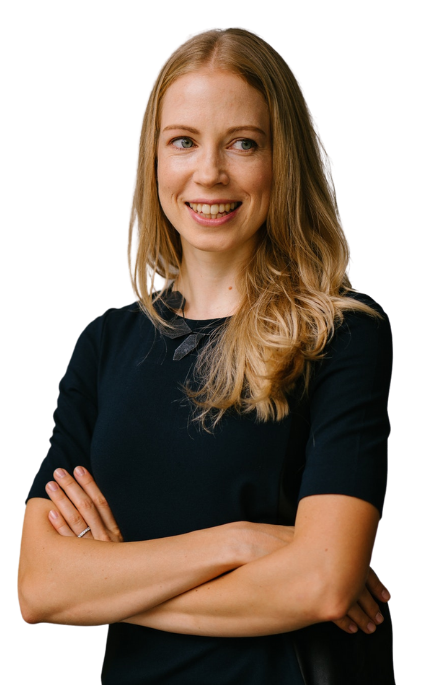 The Ultimate Cleaning Company
Organize, dust, vacuum, sweep, mop, laundry, fold, wipe and freshen up furniture. These are just some of the things that you need to do when cleaning your home. It's a huge load to take off your shoulders if you leave it to the hands of Glimmr! Every surface and upholstered furniture will be given the same amount of care and cleaning as the other. You won't have to stare at your TV screen marked with fingerprints and streaks that you've been trying to remove for ages. You won't have to dust every picture frame in your living room and flip through the coffee table books and magazines before they accumulate dust. You won't have to walk into your bathroom and smell the soap build-up at the corners of your shower and sink. There's just so much to tick off your cleaning checklist, are you really ready to pick up that broom?
Now is the age of machines and professional cleaners. Glimmr has all the equipment and materials they need to provide you with a prime cleaning service. You don't need to even look at your checklist because believe it or not, they can work their magic and create an entire cleaning game plan just by looking at your home! This will give them an organized and systematic way to clean, as well as making sure all your special cleaning requests are accomplished.
Prepare to be amazed at what Glimmr can do to once again beautify your home in Edinburgh!
Keeping the House Fresh and Ready
Because Edinburgh is the life of the party, with festivals and celebrations happening in every corner of the City, you'll never really know when relatives or friends will decide to jump in and invite themselves over to your humble abode.
Say no more to last-minute cleaning or rushing housework, Glimmr offers regular cleaning packages to keep your home in tip-top shape, to save you the embarrassment of having visitors see the clutter and chaos in your home that you don't want anyone to see. You can never really say when people will be coming over, whether to invite you to a weekend picnic in the meadows or to a ghost tour of the underground city, there will always be a reason for people to welcome themselves inside your home. At least now, you don't have to worry about throwing plates and bowls into the sink and picking all the mess on the floor in one sweep before opening the front door, we can do your cleaning rounds for you with just a quick booking. With this special service, you don't need to remind us every time you need your home maintained, we create an organized system to remind us when it's time to clean your house again.
Because we know that there's so much more of Edinburgh to explore and wander, you can now spend your mornings in and rest easy as we do your regular weekly or bi-weekly cleaning for you. Time is a valuable resource that cannot be replaced, so instead of wasting your precious time cleaning and other chores, do yourself a favor and get yourself ready for another party today.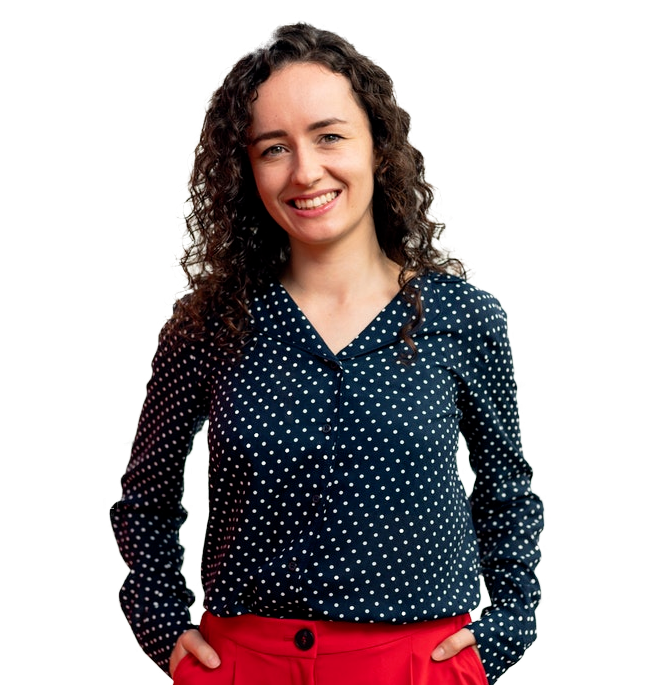 Top 10 Things to do in Edinburgh
The best thing to do when you're in Edinburgh is to simply explore the phenomenal Capital. From festivals to castles, from museums to the meadows, Edinburgh is full of stories to share. There's always going to be something for you in the City buzzing with life.
1. Enjoy the Many Castles of Edinburgh
Several castles within Edinburgh have stayed resilient through the years and trials that befall them, but mere time and trouble will not cause these castles to surrender!
The Palace of Holyroodhouse is the official Scottish residence of Queen Victoria II. This luxurious home with grand gardens is located within walking distance from the town center.
The Tantallon Castle, one of the most inspiring ruins in Scotland. This Castle stands strong since the 1300s despite three sieges but was left in ruins in 1651 because of an attack by Oliver Cromwell. Despite a horrific history, the architecture, engineering, and craftsmanship of the castle really are one for the books because it still is able to stand on its own.
Another historical castle that holds a special place in Edinburgh is the Lochleven Castle. Being one of the older castles in Scotland, legend has it that Mary, Queen of Scots was held captive in this castle from 1567 to 1568. The ruin of this structure sits on Loch Leven, an island only accessible by boat.
The Craigmillar Castle is a well-preserved 15th Century royal residence of Mary Queen of Scots. Before entering the castle are two yew trees that have stood their ground for centuries, even having supplied wood for weaponry. Visitors may climb the castle tower to be able to access spectacular views of Edinburgh and to learn about Scottish history and culture.
2. Climb Arthur's Seat
Not many cities can say that they have an extinct volcano within their premises, but in Edinburgh, this extinct volcano with a peak at 823 ft (251 m) above sea level is visible from pretty much anywhere in the City, rising up from the vast grasslands of Holyrood Park. This is the highest among the seven peaks throughout Edinburgh.
It is believed that this peak was where the legendary castle of King Arthur, Camelot once sat. Some locals keep the traditions of May Day alive by having young women wash their face with the hill's morning dew too, as legend has it, make them beautiful. Despite climate change and varying air quality
From the apex, you will discover sublime views of the City like never before. It's a relatively easy 30-minute hike up with the right hiking boots! Just make sure to bring a coat and stay warm during the windy days.
3. Stroll through Old Town
As the name suggests, this is the old part of Edinburgh, with its preserved medieval street plan and structures, this is a protected UNESCO World Heritage Site. This typical Northern European road layout follows the crest of a ridge, forming the main street. This landform is a reaction from the receding glaciers during the last ice age when soft soil was being pushed aside while making way for volcanic rock.
It is in this area that you will be able to find the Edinburgh Castle, the National Museum of Scotland, and, for enthusiasts, The Scotch Whisky Experience. This labyrinth of narrow streets also homes a few eccentric attractions such as tenement housing of the medieval times and "wynds" (alleys) that lead into pedestrianized squares.
4. Relax in the Meadows
If you have extra time on your hands, you may want to chill in the luscious greens known as the Meadows. This vast open space was originally a loch that supplied drinking water for the City but drained during the 1700s. The locals then left the area to become parkland and have been a community favorite.
At the end of the tree-lined path called the Middle Meadow Walk is a small commercial area with cafes and local shops. If those don't entice you to stay a little longer in the City greens, maybe the sports fields and 16 tennis courts would persuade you. Who wouldn't be tempted to play a little golf or croquet n the upper part of the Meadows? It's open to anyone and everyone!
5. See the Scottish Ballet
The creation of the Scottish Ballet's goes back to 1969, but the history goes back even further to the middle ages. Together with the Scottish Dance Theatre, they aim to provide programs and events of world-class performances throughout Scotland and the World.
Edinburgh is the epicenter of Performance Festivals such as the Edinburgh International Festival and the Edinburgh Fringe Festival. These bring thousands of performers together, whether professional or emerging in the arts of professional dancers, musicians, visual artists and so much more, these events are always an interesting interaction.
The Edinburgh Festival takes place in the heart of Edinburgh. The Edinburgh Playhouse is the largest all-seated auditorium, among other venues for the arts being Usher Hall, the King's Theatre, the Traverse Theatre, and the Festival Theatre. The original building was opened back in the 19th Century and is now home to the Scottish Ballet and Scottish Opera.
6. Brave the Dungeons and Vaults of Edinburgh
As you travel around Scotland's Capital, you may find yourself booking a tour with the Underground Vaults of the South Bridge. After the completion of this bridge, the city chose a judge's wife to inaugurate the new structure. She died a day before the event but was still brought to the inauguration. Her casket her corpse was then carried across the bridge. These vaults have several chambers under the bridge that was built in 1788. These were originally used as a stock room or bespoke shop by traders and illegitimate figures. Over time, these underground spaces became popular with the poor and homeless, often inviting crime in the 1990s.
Not only does Edinburgh offer Castles and Roads that date as far back as the City itself, but this unusual alternative is surely worth the visit for the bold and courageous. With live actors, special effects, and interactive rides, show the gruesome and horrific past of Scotland. Visitors and fanatics of the bizarre will learn about the Plague and the "Foul Clenger" (Plague Cleaner), the witch trials and the torturer and his torture chamber, and much more.
What better way to learn about a horrific past than a highly experiential ordeal that will have you running for the meadows or laughing your socks off because of wit and dark humor.
7. Summerhall Happenings
The Summerhall is the local art scene where there are art exhibitions, theatre performances, clubs, films, workshops, talks, gigs, and a lot more in every shape and size that you can possibly imagine!
The first recorded occupants of the Summerhall were a family that ran a brewery in the 1710s which then sparked a legacy, of producing beer and gin in the microbrewery and Distillery of Summerhall. The original rowhouses and shops were later adjusted to fit the needs of The University of Edinburgh Veterinary College between 1913 and 1925. By 2011, the property was acquired by the McDowell family and is now being used as a cultured and curated hub for all things creative.
8. Walk Along an Ancient Thoroughfare
 Royal Mile stretches from the Edinburgh Castle to Holyrood Palace and would take only around 15 minutes to walk end to end (of course depending on your walking pace). This exact course was used as a processional route for Kings and Queens over the last 500 years.
Along this walk, you will be passing by old structures on a street set with cobblestones. Museums and historical landmarks like the Royal Mile, making you feel like you have taken a few steps back in the height of the Old City. This is a great activity when you want to get a true sense of the place of the Capital of Scotland.
9. Leith
Now known as "the Shore", this port district wasn't all pretty restaurants and watering holes during the 1980s and 1990s. This fast-evolving area has turned the tables and now become a culturally significant area on its own, being a haven for music enthusiasts and theatre lovers.
The former royal yacht of the British Monarch, Her Majesty Queen Elizabeth II's Royal Yacht Britannia was in service from 1954 until 1997 and traveled more than one million nautical miles around the World. Now permanently retired from service, HMY Britannia now sleeps at the Ocean Terminal in Leith. As part of the National Historic Fleet, this visitor attraction is a vital historic core of the Port of Leith. Today, the Royal Yacht welcomes visitors to have a cup of tea on her decks and is a popular venue for evening events.
10. Learning from the Scottish Museums
From historical museums to themed museums, there is always a reason to walk into these institutions scattered across Edinburgh. Though most historical museum exhibits may seem like they're all the same, it's always a good idea to engage in Edinburgh's history and educate yourself with artifacts and displays.  
The Museum of Childhood was the first in the world which stage toys and games starting from the 18th Century to the modern-day.  This institution offers an interactive experience with trends and fads, as well as the way childhood has been defined through the centuries. This museum not only attracts children but also adults who wish to re-live their childhood, and even explore the toys and games that they missed out on!
Top 10 Fun Facts about Edinburgh
Scotland is a nation full of legends and traditions, there a lot of strange and bizarre things to learn about Edinburgh! And if you look hard enough, skeletons are not the only things you may see inside the closet or on the streets.
1. One of the Most Haunted Cities in the World
It may not come as a surprise that a City rich in so much history has a very dark and bloody past. With the medieval structures as living proof of a ruthless time, this is another way to be able to truly connect with the ghosts of Edinburg's past.
From the 16th and 18th Centuries, Scotland was teeming with witches. As believed that witches were only women, over 300 men and women were killed after meeting the witch criteria. The accusations that lead to the criteria are having a birthmark, being left-handed, and having red hair. Those suspected to be a witch were tortured, tied, and thrown into the North Loch; if they sank, this meant that they were innocent, but no one would bother rescuing them, and if they float, even for a few second, meant that they were a witch and would be burned in a public place.
Grave-robbers, half-dead hanging victims, and underground vaults are only some of the fabled terrors that came with the medieval period in this City. Tours through graveyards, dank ancient cellars, and a hidden metropolis below the streets are only the tip of the iceberg. Believe it or not, you need to prepare.
2. The World's First UNESCO City of Literature
The literary pedigree of Edinburgh can be traced all the way back to the middle ages, offering the World with Scottish writers, or those simply inspired by Edinburgh. The City has inspired more than 500 novels, some of them being Frankenstein, Dr. Jekyll, and Mr. Hyde, and Sherlock Holmes.
The rich literary history of the City has inspired writers all over the globe over the years, and just like any other first-time visitor, the experience of arriving at the Waverly Train Station, wandering along Princess Street, and finally having the Edinburgh Castle welcome you really lets you set yourself in the locale that is the beautiful Edinburgh.
3. First Fire Fighters
Fire fighting techniques that we know today were developed by a local in Edinburgh, James Braidwood. After thousands of tests and experiments, he was able to discover tactics to put out fires. This community effort led to the implementation of the process in other parts of Europe. He was able to conclude that to effectively put out a fire, you have to enter the burning building and reach the heart of the fire. Until the age of 60, he was still leading his brigade into fires until a burning wall collapsed on him in 1861.
4. The Greenest City in the United Kingdom!
There are 112 parks in Edinburgh. There are also more trees than the entire population of the City!  Officially, this is also the greenest city in the entire United Kingdom! This isn't surprising because of a 49.2% total green space in the City. More greens mean less pollution, and with the right education, support, and focus from residents, this may influence nearby areas to follow the same, as well as lead the whole world into a more environment-friendly lifestyle.
5. A City's Legacy with Animals
The World's one and only knighted penguin Brigadier Sir Nils Olav III is a King Penguin who resides at the Edinburgh Zoo. His duties include being the mascot and colonel-in-chief of the Norwegian King's Guard, as well as inspect the soldiers when they visit the City.
One unusual historical character to have passed through the portcullis gate would have to be an elephant! Yes, an elephant once lived in a Castle. Brought in from Sri Langka, this elephant was supposed to be used as a mascot by the Highlander Regiment in 1838. The elephant was kept inside the Edinburgh Castle for a number of years, drinking ale with the soldiers, keeping each other company.
The national animal of Scotland is a unicorn!  The Celtic mythical (and magical) creature is a symbol of purity and innocence, as well as power and masculinity. Legends and stories of the unicorn often revolved around the themes of chivalry and dominance, making this creature the national animal of Scotland.
Dolly the Sheep is one of Scotland's greatest innovations, the first mammal to be cloned from an adult cell. This cloning process has become very important most especially in preserving endangered species from becoming extinct.
6. Edinburgh's World-Renowned Scientists
It's very difficult to imagine life without the technology that we know today. Some of the inventions and theories include the television, dolly the sheep, the telephone, MRI Scanner, penicillin, a flushing toilet, and so much more.  The University of Edinburgh has honed the likes of Charles Darwin, Alexander Graham Bell, and David Hume. The world has been forever changed thanks to the inventions and scientists behind machines and inventions that made a difference in all our lives!
7. The City Landscape was formed by Nature a Glacier
The City owes much of its beauty to mother nature and the most recent Ice Age. The deep valleys on Cowgate and Nor'Loch were formed by moving ice sheets that shaped them.
The mountains that line the edge of the City are not mountains, they are in fact extinct volcanoes that have been dormant for over 350 million years. During their active years, they were a major part of forming the natural landscape of Edinburgh.
8. Scotland and Sewage
As Edinburgh was becoming a growing City, the increase in population started to cause overcrowding and unsanitary practices by the 18th Century. Tenement buildings were flooded with residents, with no sanitation provisions. Unfortunately, only the wealthy residents had running water, and the Waterborne diseases started to become common throughout the City. Edinburgh was once called "Auld Reekie" because of the stench that lingered all over the City from feces, blood, and corpses. There was no escape from the stench of death and waste as well as the smoke that came from coal fires that filled the City's atmosphere.
Because the City was growing at such a rapid pace, so was the mortality rate that came with the inhumane living conditions of Edinburgh. This may shock you, so make sure you're seated before you read the next bit. The Greyfriars, at first glance, may look like a refreshing grassy hill, but at its core is about 500,000 human bodies. Bones may find their way through the thin layer of soil above it.
9. Tallest Buildings & Listed Buildings
Aside from Churches and their towers, the tallest buildings in Edinburgh are tenement houses! One of them being the Martello Court, Muirhouse. This residence stands at 210 ft (64 m) high and with 23 floors. Located in Pennywell Gardens, north-west of the City, this residence is known as the Tower of Terror because of the high crime rate of the area around it. The Persevere and Citadel Courts, built in 1961 as part of the redevelopment of the area was designed with 10-story blocks each containing 40 units. Despite renovations in the 1980s, the colorful metal cladding has faded into miserable shades.
More than 75% of the buildings inside the World Heritage Site are listed for their historic or architectural importance. These comprise of the structures from the Old and New towns of Edinburgh.
10. Once The Capital, Not Always The Capital
It would make sense why Edinburgh is the Capital of Scotland, because of its pristine greens and lavish supply of history, but as it seems, it wasn't always the case. The previous capital wasn't even Glasgow! Scone was Scotland's very first official capital which was where the Scottish Parliament was based since 1235. It is believed that the throne was only moved to Edinburgh Castle after King James I of Scotland was murdered in Perth by assassins in 1437, having a defensive location was then on really important because there have been growing attempts to overthrow those in power.