Glasgow's most reliable
domestic cleaning service.
Book a domestic cleaner in Glasgow instantly below.

BOOK
Searching for cleaning services in Glasgow in your list of directories whether online or on physical paper is absolutely exhausting. It's simply not that simple, there are many factors to consider, the price, the quality and the time taken. With Glimmr cleaning services, we help you input your desired clean into a simple booking form, and the best thing is that it only takes a mere 60 seconds to book!

CLEAN
Our cleaners come with products that have been approved by the UK Health and Safety Regulations for chemical products. Every cleaner knows how to use these products in a safe manner and you won't need to feel worried about any of this, in fact, you can even request eco-friendly products if you would like! With such care taken in every cleaner's touch in your home, schedule us today and we'll methodically clean and rinse your surfaces and dishes.

RELAX
Cleaning is an arduous process, but it's even harder when there's many activities and people to see. Fitting in that few hours in a day can be the difference between seeing your friends you haven't caught up with in years and staying at home to clean. Given this, book Glimmr to help revitalise your home and bring your friends over!
GLIMMR HAPPINESS
GUARANTEE
Our 100% Happiness Guarantee ensures that you receive the best cleaning experience. If you're not satisfied with the quality of service, let us know and we'll come back to re-clean at no extra cost.
WHAT'S INCLUDED IN A CLEAN
Living room & common areas
Customise your clean by adding instructions in your online account. They are sent directly to your cleaner's mobile app, ready for the clean.
Customise your clean by adding instructions in your online account. They are sent directly to your cleaner's mobile app, ready for the clean.
SERVICES WE PROVIDE
Glimmr offers secure and fast cleaning services for every home, and we have created a list that can help you become informed as to what you tailored cleaning service is required for your particular home. Given every home is different, we have suggested three main services Regular cleans, Deep cleans and end of tenancy cleaning in Glasgow.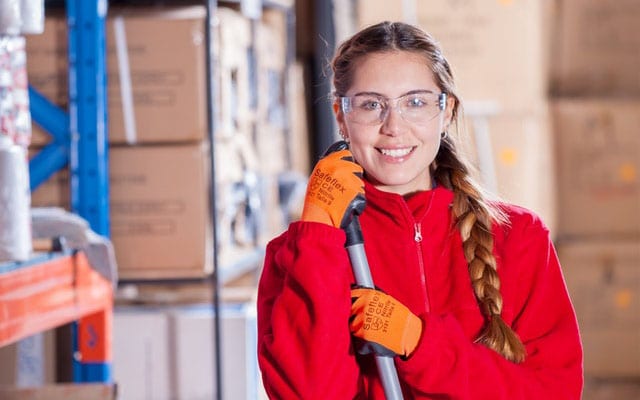 REGULAR CLEAN
Our regular cleaning services include cleaning counters, blinds, toilet sets, light switches and on appliances. These are maintenance cleans that are important to your daily health. It ensures that your house doesn't feel cluttered and is breathable. Our cleaners can come on a recurring basis, such as coming twice per week, weekly, monthly and so on. It's entirely up to you, we have a great regular cleaning service tailored for you. It's recommended to book if you want to build some consistency in the cleans and have a relationship with our professional cleaners.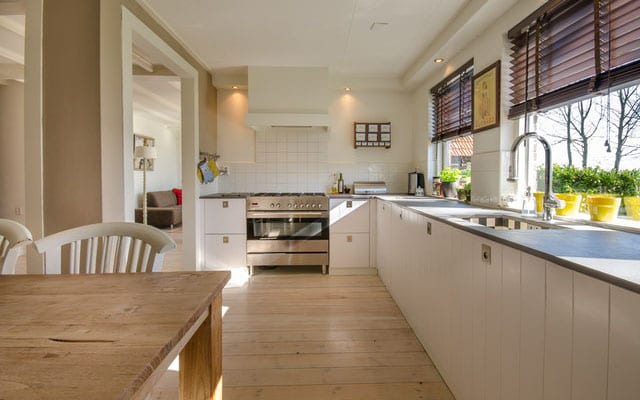 DEEP CLEAN
Deep cleans that are offered at Glimmr are the more intensive cleaning. We ensure that your home is sanitised and that no where is left neglected. It's the perfect clean for your home and it can be referred to as 'spring cleaning'. Our approach gives you the safety that your house is safe for families to live in and your oven cleans and so on are addressed. We want you to feel assured that we are the best, so book our cleaning service as regularly as you want, such as twice per month or monthly!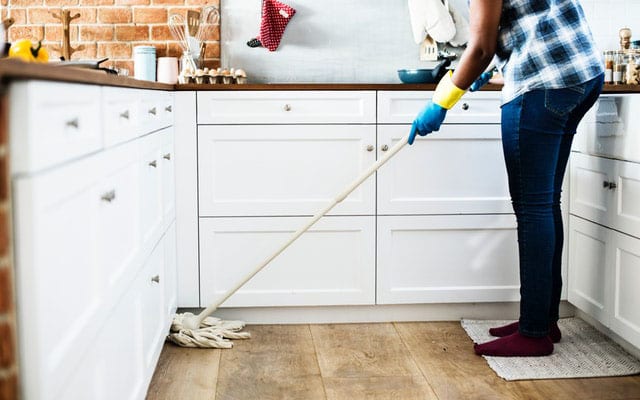 END OF TENANCY CLEAN
End of tenancy cleaning in Glasgow by Glimmr is well-known. That is us being humble! Looking at our reviews, we are reputable for the excellence that we have in making both landlords and tenants happy in their move. It's a stressful period where the tenant moves out, considering that the next occupant must have a spotless and hygienic area to live in. With such a burden, Glimmr cleaners are professional and experienced. They have a checklist that they are trained to work with to make sure that end of tenancy cleans are done properly and the tenants and landlords involved can rest assured. Just sit back and enjoy the bliss of not needing to lay your hand on the apartment!
Glimmr is made up of friendly home cleaning professionals that go the extra mile to provide QUALITY house cleaning service every time! We understand the importance of a clean, and happy home. We are here to help you achieve that. You can expect from us a transparent and seamless experience from start to finish. A simple booking is the first step you need to take before Glimmr comes in and WOWS you with a spotless cleaning, excellent customer service, and friendly cleaners!
OPERATING HOURS
8 AM - 5 PM
Monday to Sunday
PHONE NUMBER
020 8158 8505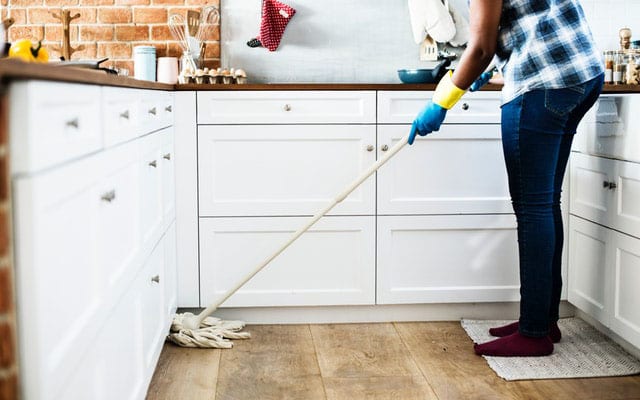 BOOK ON THE RUN
We're mobile friendly. Book just as easily from your mobile phone as you can on your computer.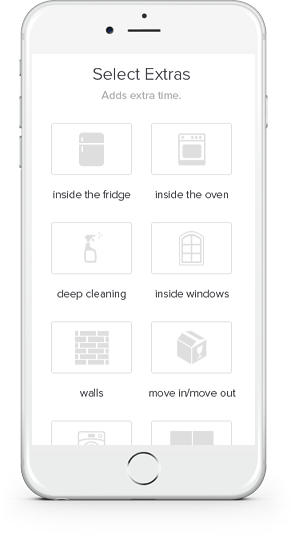 Customize your service
Use our checklists to ensure no spots are missed, or chat directly with your cleaner for special requests.
THE HIGHEST STANDARDS. THE HAPPIEST CUSTOMERS.
Are you a commercial space?
What other types of cleaning are there
FREQUENTLY ASKED QUESTIONS
Glimmr offers move out cleanings as an extra priced service to reflect the extra time needed for baseboards, uncleaned carpets, and other areas that have been hidden by furniture for quite some time. 
Please note that we are unable to guarantee your deposit. In addition, your cleaning professional is unable to move heavy furniture or climb ladders, as per our safety policy.
Yes, glimmr cleaners are equipped with most of the safe, family and pet friendly supplies needed to give your home a sparkle at no extra charge!
The only items we need you to provide are a hoover, a mop and a bucket.
Please let us know if you would like to provide your own special supplies by adding a note to your account after you book.
Glimmr only accepts credit/debit card payments for service. Card transactions for one time cleans are usually charged within one week of booking the clean. Card transactions for reccuring cleans are usually charged within one week of carrying out cleaning activities.
Our pricing is based on the number of bedrooms and bathrooms. Simply go to our booking page and enter this information and you will your price.
Glimmrs's hours of operations are 8:00 am to 5:00 pm. Our last scheduled service starts at 4:30 pm.
Our one hour window allows us to handle the unpredictability of cleaning services.  Homes are different sizes and require different levels of effort needed to make them clean.  So predicting the time spent at a home is incredibly difficult. In addition, we have to deal with other unpredictable factors like traffic, weather etc. Thanks so much for understanding.
Yes, glimmr cleaners are equipped with most of the safe, family and pet friendly supplies needed to give your home a sparkle at no extra charge!
The only items we need you to provide are a hoover, a mop and a bucket.
Please let us know if you would like to provide your own special supplies by adding a note to your account after you book.
You can have a look at date and time availability when you are at checkout.
If you are not happy with your service, then let us know ASAP. If you're not happy with your cleaning, we will come out and re-clean. If you still don't think we did a good enough job to recommend us to your friends, we'll refund your money!
YOU'RE ONE STEP AWAY FROM A HAPPY HOME
DOMESTIC CLEANING GLASGOW
Glasgow is the most populous city in Scotland. It may be famous, but is also has its distinct culture, such as being known for the Glasgow patter, a distinct dialect of the Scots language that is notorious for being difficult to understand by those unfamiliar with the city. Alongside its culture, you will find that in Glasgow's West End there's a bohemian district of cafes, tea rooms, bars, boutiques, upmarket hotels, clubs and restaurants. There are so many varieties in Glasgow and so many cultures. Not only are there cultures but there's a buzzing Financial District, and the Merchant City that was famous in the 19th centuries for the Tobacco Lords. Therefore, whatever you fancy, Glasgow will have it and that means there's a lot to do on a weekend away from work. Book Glimmr cleaning to relieve yourself of cleaning chores and explore Glasgow in a way that you have never before. Glasgow contains many mysteries and architectural spots that you need time to delve into.
Why Choose Glimmr Cleaning?
With Glimmr cleaning, we have continuously improved ourselves from the years that we first got established. We understand that there aren't many reliable cleaners and companies out there, and so if you have taken anything from what we've talked about in our Glasgow cleaning services, it's that we have gone the extra mile to ensure the safety, honesty, and personality of our cleaners that are right for our customers. Glimmr will rise above your expectations, and exceed them such that you will remain loyal without realising!
We're Glasgow's most trusted House cleaning service!
POPULAR SERVICES WE OFFER
Commercial Office Cleaning Glasgow, Vacation Rental, Home Organization, Post Renovation Cleaning, Green Eco Friendly Cleaning, Airbnb Turnaround Cleaning, Move In Out Cleaning, Deep Cleaning, Regular Cleaning
AREAS WE COVER IN GLASGOW
Our cleaners in Glasgow are truly experts, they have performed cleaning services in hotels, gyms, apartments and houses. No wonder you feel like your home has become a 5 star hotel after our cleaners have performed their cleaning magic on your home! Since our professional cleaning service can do this, of course it's very much in demand. Don't worry, we have the supply! We cover many areas such as; Govanhill, Pollokshields, Partick, Hillhead, Govan, Gorbals, Shawlands and Langside. So go along and refer us!
Glasgow is the most populated city in all of Scotland. As of February 2020, the population of Glasgow is around 630,000 people. Hence, it is deemed as the third most populous city in the United Kingdom. The city covers a grand total area of 68 square kilometers (which is 175 square miles). The average altitude within the city is 40 meters (which is 131 feet) above sea level. The surrounding area of Glasgow has hosted communities for an entire millennia since the River Clyde provides a natural location for fishing.
This city used to be a part of Lanarkshire, but it now forms the Glasgow City council area which is one of the 32 council areas of Scotland. Glasgow is located on the River Clyde in the country's West Central Lowlands. It ranks as the fifth most visited city in the United Kingdom.
Glasgow started off as a small rural settlement on the River Clyde and then slowly became the largest seaport in Scotland, and tenth largest by tonnage in Britain. It was even a major centre of the Scottish Enlightenment during the 18th century. After this period, Glasgow has become to be known as one of Great Britain's main hubs of transatlantic trade with North America and the West Indies.
The most populous city in Scotland is packed with a diverse architectural scene which explains why it leads visitors into the city. Glasgow Cathedral, also called the High Kirk of Glasgow or St Kentigern's or St Mungo's Cathedral, is the oldest cathedral on mainland Scotland and is the oldest establishment in the city.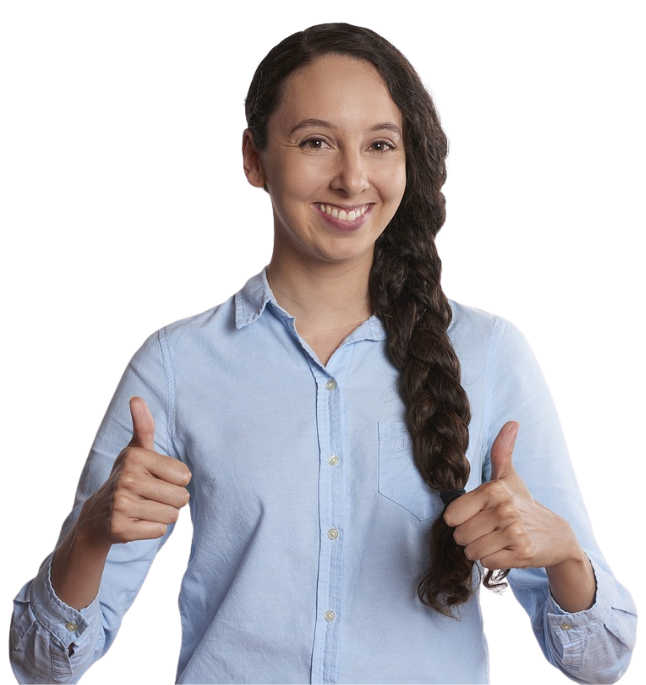 Trustworthy Glasgow Cleaning Services
Are you not tired of all those never ending and strenuous cleaning chores all over the house? Glasgow residents are seen to have active and busy lives that unfortunately means that there is barely any time and energy left in the day to accomplish successful housekeeping. Keeping up the urban lifestyle while doing all those cleaning chores around your lovely Glasgow home is not easy nor is it quick to do. 
Glimmr is fully ready to serve the entire Glasgow area in providing any of the usual and one-time cleaning services that you may need at any time of day and any day of the year. As your preferred company, we guarantee to consistently deliver supreme results in order to ensure you too are proud to live in your spotless Glasgow home. A pristine home with a relaxed homeowner is better than a semi-cleaned house with a tired housekeeper-slash-homeowner. 
After a long and tiring day, you could either choose to come home to plenty of body-aching chores, or you could walk into your pristine house. With no more chores that are in dire need of your attention and time, you could instead just kick up your feet, recline back into one of your favorite chairs and finally enjoy a relaxing night without a care in the world, and also without the need to cross out that cleaning chore on your to-do list. And Glimmer is enthusiastic to give you that exact same experience.
Your Glasgow Home is in Good Hands
Imagine that great feeling when you walk into your house that is always clean without you even having to even lift a muscle. Imagine that reassuring and pleased feeling that when you get home from a hard day's work when you are greeted by the clean and fresh smell and atmosphere of your Glasgow home. And imagine all that time you should have spent enjoying life while Glimmr cares for your Glasgow home for you!
This is exactly what Glimmr house provides to residents like you in Glasgow: a professional cleaning service that makes your home shine at its best and saves you a ton of time and effort from having to clean and tidy it yourself. However, we also know that our company is not the only house cleaning company in all of Glasgow. But what we can assure and guarantee you is that we will provide you with our most diligent efforts and our carefully vetted and selected staff. This gives us an advantage over the competition around the area. Also, if you have never found a trustworthy and skilled house cleaning company in the past, well, you now have. Give us a call today so we can prove it to you!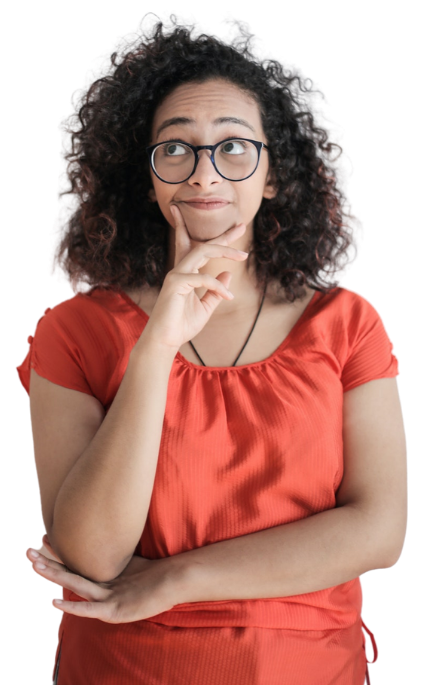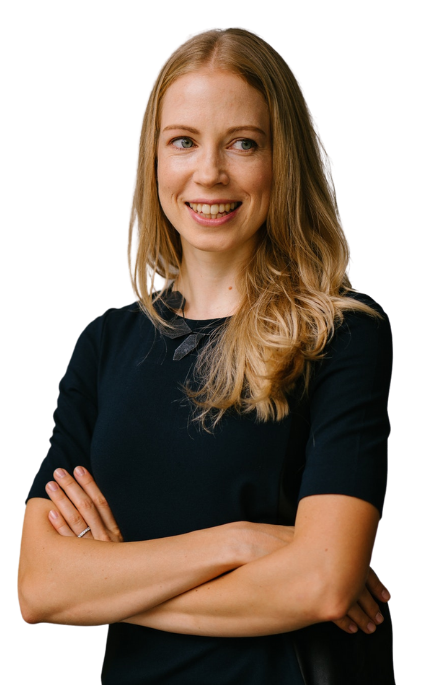 Speedy, Easy and No-Stress Online Booking
Cleaning up your Glasgow home all on your own can be a bit, if not a lot, exhausting. You may already be tired after a long, back-breaking day at work. You may have just come from your last class of the day. You may even have come home from a long tour of the glorious city. Do not fret as coming home and ending your day by stepping straight into a dirty and untidy house is a common experience for most of the local residents. But Glimmr completely objects that this has to be your experience too.
A filthy house is much more than just an eyesore. When your house is dirty, unkempt and untidy, it is also unsanitary which could negatively affect your health which could then lead to grave consequences. It may even be a source of embarrassment when your friends or family members come by your place just to be unpleasantly greeted with a mess or/ and gross stench. And that's not even the worst of it. In some ways, a dirty house may lead to costly and extensive maintenance and repair tasks that could have been easily avoided if you just dialed Glimmr to take good and special care of your home. You cannot continue to let another day pass by with your cleaning chores left pending at the very bottom of your to-do list.
Although, I have good news for you! You can now enjoy all of the great benefits of a clean and tidy home without all the fatigue and stress just by simply booking a cleaning service through Glimmr. Since we have already vetted our crews, we will only send our trustworthy, experienced, quality and hardworking professionals to your house with absolutely no stress associated when you hunt for the right and reliable cleaning company. Your stress-free experience can begin as soon as you take as little as a few minutes out of your day today to easily book a cleaning service for your Glasgow home. If you truly want to enjoy the great benefits of living in a pristine home as soon as possible, why continue to put it off for any further? Visit our speedy and easy-to-use online cleaning service booking today!
House Cleaning Chores Be Gone!
Most, if not all, of the cleaning companies in Glasgow only offer a limited range of services. As a result of their select services, they might even leave you with a couple more additional chores to handle even after they leave your residence, supposedly all cleaned up and tidy.
However, through Glimmr, you will be able to schedule a cleaning service for routine and repeated chores, like properly cleaning the bathrooms, heavily scrubbing the kitchen, completely dusting the furniture and appliances, and lots of more. That's not all. You will also be able to request for special services. These include wiping down and sanitizing the doorknobs, deep cleaning the oven and microwave, cleaning up the dust off of ceiling fan blades and many more. You can even customize your cleaning service request in order that it fits your current cleaning needs perfectly. So, you no longer need to select from a pre-written and concrete list of cleaning services. You can write down and ask for your own unique cleaning task and Glimmr is going to be at your door stop as soon as possible to deliver great results.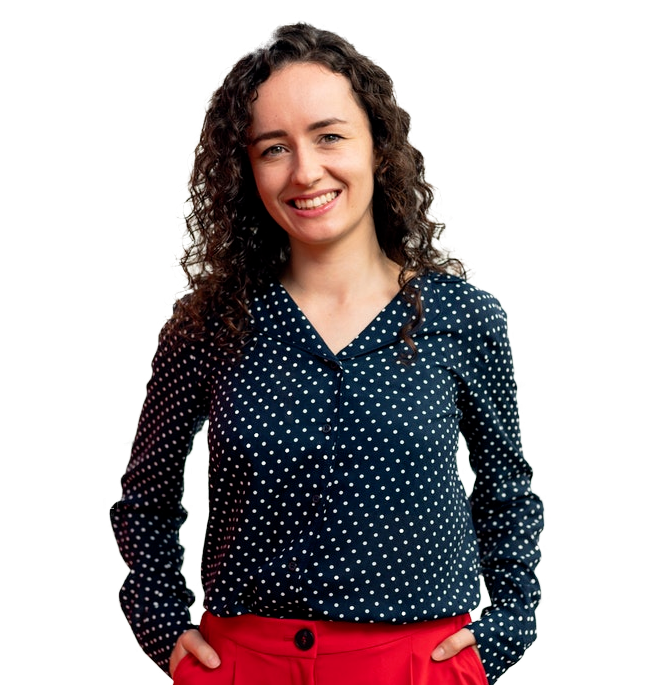 Top 10 Things To Do in Glasgow
Although Glasgow tends to be overshadowed by Edinburgh, travelers say Scotland's largest city should definitely not be overlooked. With an out-of-this-world shopping scene that features everything and anything from couture items to thrift-shop deals and everything that lies in between, like a hot live-music scene for example, Glasgow offers plenty and more than enough attractions and hotspots to satisfactorily fill a vacation. Some travelers have been recommending a tour of the City Chambers, the Riverside Museum and shopping within the Barras Market. But if you think that you need a bit of help navigating the city's top to-dos, consider signing up for some of Glasgow's top tours. Read the following list too while you're at it. 
1. The Burrell Collection
Travelers express astonishment at this museum's near pitch-perfection. The Burrell Collection's glass walls not only encase a range of objects and artworks, but they also introduce the encompassing woodlands. Within the Burrell Collection, donated by the late millionaire Sir William Burrell, you will find everything from Chinese ceramics down to Rodin sculptures to the 20 Degas paintings. After you've had your fill of the museum, you will be able to wander round the surrounding Pollok Country Park.
Under normal circumstances, the Burrell Collection is often viewed for free of charge. Travelers highly recommend that you should take advantage of this steal, saying the museum's many types of art and its milieu are beyond comparison. However, in 2018, the museum temporarily closed for a significant overhaul and is anticipated to reopen within the spring of 2021, if not later. During the time of renovation, tourists can conveniently visit the Kelvingrove art gallery and Museum instead, which is hosting a number of free exhibits which highlight different items within the Burrell's collection.
2. Glasgow Cathedral
Dedicated to the city's patron saint, St. Mungo, the Glasgow Cathedral was consecrated within the 1100s but was finished around 300 years later. Of just about equal delight – to experts and travelers alike – are the cathedral's architecture (specifically the nave, crypt and chapel) and therefore the legends surrounding St. Mungo's life. And actually, the symbols found on Glasgow's coat of arms relate directly on to the St. Mungo legends, including the tree, bird, fish and bell. (In brief: the tree refers to at least one that St. Mungo burned during a holy fire, the bird to the one that he accidently killed but restored to life, the fish – depicted with a hoop in his mouth – to an episode within which the saint orchestrated the retrieval of a chunk of royal jewelry that had been lost within the Clyde, and also the bell to at least one commissioned within the saint's honor.)
Recent visitors frequently described the architecture and stained-glass windows of the building as "amazing." Reviewers have also applauded the volunteer guides that are open to answer any questions and offer hour long guided tours.
3. Riverside Museum
The Riverside Museum displays the city's transportation history for free. Its holdings has everything from trains and buses to skateboards and baby carriages. It holds more than 3,000 items all in all. On a related note, the museum is located alongside the River Clyde which is not far from the iconic Finnieston Crane. The Finnieston Crane is a symbol of the period which was when shipping made Glasgow a key industrial hub. You will also find a tall ship on the river that is free of charge for visitors to tour and explore, an absolute perk that recent travelers need to take.
Some travelers enjoyed the exhibit recreating the cobblestoned streets from a totally other era, while others highlighted the model boats in Clyde Room's. Some visitors were also very impressed with the in-house cafe. The museum is popularly regarded as a great spot to bring kids due to the engaging displays such as that one display which allows patrons to help put out a "fire" with an interactive fire engine. There is even a scavenger hunt for the children.
4. City Chambers
The Victorian-style City Chambers currently hosts the Glasgow City Council. It has been accommodating some sort of governing body ever since the late 1800s. You will find the magnificent building on the eastern side of George Square. In fact, if you take one of the building's free guided tours, you will be able to view the ornate entrance hall, the debating chamber, banqueting hall, some extravagant staircases, and many other features just waiting to be explored.
Some visitors have even expressed awe and astonishment at the impressive building along with its rich and detailed architectural designs. It is even said it is completely worth touring that even some of Glasgow's top tours make a stop at the City Chambers. 
5. Kelvin Grove Art Gallery and Museum
The Kelvingrove Art Gallery and Museum is another popular and tourist-favorite museum. Did I also mention that the tour is free? It was established at the turn of the 20th century which aimed to resemble a Renaissance-style castle/cathedral. However, the museum was closed for around three years in the early 21st century for some major renovations. But today the Kelvingrove Art Gallery and Museum is one of the most visited galleries and museums in all of Scotland. Among its collection of European masters, just line Botticelli and Monet, you will find exhibits on Charles Rennie Mackintosh, Scottish storytelling, and Scottish armory, and many others. Other attractions and features include the Salvador Dali's "Christ of St. John of the Cross" and the restored Spitfire plane that hangs from the ceiling. All in all, the museum showcases a total of 22 galleries and more than 8,000 objects.
Museum-enthusiasts express their pleasure on the immensity and wide range of the Kelvingrove's exhibits. Fun fact, the museum houses an organ that is all the way from 1901. 
6. Pollok Country Park
Covering around 360 acres, the Pollok Country Park is the perfect peaceful retreat. It is one that is scattered with grazing Highland cattle, formal gardens and long expanses of unadulterated Scottish greens. Among its features are the Pollok House which is a Georgian Mansion that was established between 1747 and 1752 for a Scottish politician and philanthropist. It even has a Library and Parterre Garden which features clipped hedges, decorative ironwork and detailed flower bed designs. The park is also home to the famous Burrell Collection which is an art museum unfortunately closed for renovations but will eventually open soon enough.
Visiting the Pollok Country Park is similar to the experience of going to the countryside, but just without the part is leaving the urban city. Local runners and many dog walkers in particular express their enjoyment of the park.
7. Kelvingrove Park
If you are planning to spend your afternoon at the Kelvingrove Art Gallery and Museum, you must also make some time to lounge at the lush Kelvingrove Park. The park covers a total of 85 acres. You can walk along the River Kelvin that meanders through the park, or you can take a relaxing stroll by the duck pond and by the numerous monuments before you stop by the park's open-air theater may or may not have done performances for the day. The facilities of the park include lawns of bowling greens, a couple of tennis courts, a skate park, and many other amenities. It even hosts numerous seasonal events such as some concerts in its bandshell.
Travelers and tourists have expressed their high enjoyment of this park for its wide range of things to do. It also has a  close proximity to the university which makes it popular with the pupils. In addition to all that, the park is also applauded for its pristine facilities and peacefully calm atmosphere.
8. Glengoyne Distillery
What else is more Scottish than a Scotch whisky? The Glengoyne Distillery that is. Visitors can enter the Glengoyne Distillery for a reasonable and affordable price. The distillery actually originated in 1833. You can even learn and experience how the spirit is made all the while enjoying their complimentary dram (which is a small drink). You will also get a chance to see the waterfall and hidden glen of the distillery.
Tourists have praised the Glengoyne Distillery because of its guided tour. It was said that the tour is very interesting and informative. Also that the sample was smooth. While others talked about the beautiful grounds of the Glengoyne Distillery.
9. Hunterian Museum & Art Gallery 
The Hunterian ranks as Scotland's oldest museum. It was founded in 1807 and it operates multiple venues on the main campus of the University of Glasgow, which includes the Hunterian Art Gallery and the Mackintosh House. The Mackintosh House is actually a recreation of the former home of the great architect Charles Rennie Mackintosh and the artist Margaret Macdonald Mackintosh who lived in the original house in the early 20th century. The house is furnished much as it was then using furniture of the design of Charles Mackintosh. Meanwhile, the Hunterian Museum houses exhibitions all relate to archaeology, paleontology, entomology, ethnography, geology, medicine, numismatics and zoology. The Hunterian Art Gallery showcases works made by prominent and well-known  artists such as Rembrandt, Rubens and James McNeill Whistler, along with some modern British artists and works by Charles Mackintosh. 
Visitors often find the Hunterian's diverse collections very intriguing. However, some of them said that the museum is a bit difficult to find on the campus of the university. The Mackintosh House is also said to impress visitors who have a liking in design.
10. Botanic Gardens and Kibble Palace
The Botanic Gardens are yet another free attraction (yeay!) in the city. It bursts with colorful flora and fauna along the River Kelvin. While the gardens showcase a variety of greenhouses, such as the fantastic Kibble Palace. The Kibble Palace is packed with a rainforest of tropical plants and trees. The gardens also offer a pretty reprieve from Glasgow, especially if you are making your way from the restaurants, bars, cafes and shops on the busy Byres Road. There are also some well-regarded tea rooms in the former curator's house located nearby the Kibble Palace that serves both breakfast and lunch.
Plenty of tourists were drawn to the many exotic plants grown here, especially the carnivorous plants inside the greenhouse. While others recommended making a stop at the place for a calm afternoon tea.
Top 10 Fun Facts About Glasgow
Scotland's second city has more than just a few bizarre facts up its sleeve than you would expect.
1. Bishop's Castle once dominated the city centre
Glasgow still contains and maintains its medieval cathedral Up to this day. However, did you know that the Bishop's Castle once stood to the left and on the site of the Royal Infirmary? Unfortunately, all its traces were then demolished in 1792. 
2. Glaswegian artists are known as miraculous
Since Douglas Gordon won the Turner prize in 1996, a total of five Glasgow artists have claimed the prestigious prize. And all those who won the prize in the last twenty year are Simon Starling, Richard Wright, Susan Philipsz, Martin Boyce and Duncan Campbell. 
This here has been referred to as 'the Glasgow Miracle', which is followed by the coining of the term by the art curator Hans Ulrich Obrist.
3. Glasgow has the oldest music hall in the world
The Britannia Panopticon was buried behind a shopfront and was rediscovered in 1997 with rivets on the floor which was said to be hurled at acts that the Glasgow audiences were not fond of and less than keen on. It was said to date back to the 1850s. 
Entry is still down a lane and up a stairwell. Fortunately, some vigorous volunteers got the funds to bring it back to its former glory. In fact, Stan Laurel of Laurel and Hardy fame made his debut there in 1906.
4. Glasgow has the longest bar in Europe
Drury Street establishment the Horseshoe Bar's ornate Victorian bar was officially deemed as the longest bar in all of Europe. It measured a whopping and exact 104 feet and three inches.
5. Glasgow has the tallest cinema in the world
Cineworld's purpose-built Renfrew Street branch is the tallest cinema on this world. The establishment contains 18 screens and has six floors. It can hold up to 663 people who can all enjoy a movie at the towering picture house.
6. The University of Glasgow moved a staircase brick by brick
The University of Glasgow was built in 1870, but before it was built, students used to attend lectures on the High Street.
The famous Lion and Unicorn Staircase that now leads to the University chapel was constructed in 1690 and was moved each and every stone from the original High Street location to the West End.
7. The City Chambers has even more marble than the Vatican
The Glasgow City Chambers boasts about its marble that is more than what the opulent Vatican City has. The lavishly decorated council building had even stood in for the home of the Catholic Church in the film 'Heavenly Pursuits'.
It cost a hefty £578,232 to build the Chambers in 1889 which could have been equivalent to £40 million today.
8. Saint Valentine's remains are inside the Gorbals
The Church of Blessed St John Duns Scotus on Ballater Street holds the remains of the famous Saint Valentine.
A wooden box labeled 'Corpus Valentini Martyris' was given to a group of Franciscan friars by a French family who used to collect religious relics back in 1868.
9. Glaslow has the tallest fully rotating structure in the world 
The famous Glasgow Tower holds the Guinness World record for the tallest structure in the world that is also capable of rotating a complete 360 degrees.
At a height of 127 metres, the tower is easily also the tallest building in the entire of Scotland.
10. Glasgow translated in Gaelic is 'green hollow'
Spelled as 'Ghlaschu' in gaelic, Scotland's largest city's name literally translates as 'green hollow' or 'ghlas' which is green and 'chu' which is hollow.
The use of green is apt, because of the city's many green parks, like the Kelvingrove, Alexandra and Victoria.