Leeds's most reliable domestic
cleaning service.
Book a domestic cleaner instantly below.

Book
Booking a Leeds cleaning has never been easier. We have designed a booking form which lets you book a top rated cleaner in 60 seconds. Simply select the date and time you'd like your domestic cleaner to show up, choose the cleaning plan you want, tell as your address and pay. We'll manage things from there!

Clean
Our cleaners in Leeds will arrive within the 1-hour arrival window you chose. All you need to do is show them around your home and your cleaner will be ready go. Leave us to the dusting and cleaning of your bathroom, kitchen and surfaces. This is our passion and something we truly love doing!

Relax
Once booked, there's nothing left for you to do! Just wait for your designated cleaners in Leeds to come at your desired time. They'll come with all the supplies needed to get the job done. Simply show them around and off they'll go. All you need to do is just sit back, relax and let them do the chores you don't want to!
GLIMMR HAPPINESS
GUARANTEE
Our 100% Happiness Guarantee ensures that you receive the best cleaning experience. If you're not satisfied with the quality of service, let us know and we'll come back to re-clean at no extra cost.
WHAT'S INCLUDED IN A CLEAN
Living room & common areas
Customise your clean by adding instructions in your online account. They are sent directly to your cleaner's mobile app, ready for the clean.
Customise your clean by adding instructions in your online account. They are sent directly to your cleaner's mobile app, ready for the clean.
SERVICES WE PROVIDE
Domestic cleaning services in Leeds are Glimmr's forte, and this is due to the fact that we have been around for many of years, old enough and wise enough to know what each house really requires and so our customers don't need to say much to us. We do the cleaning job that exceeds your expectations. Whichever service you choose, our cleaners in Leeds will provide a cost-effective and reliable service.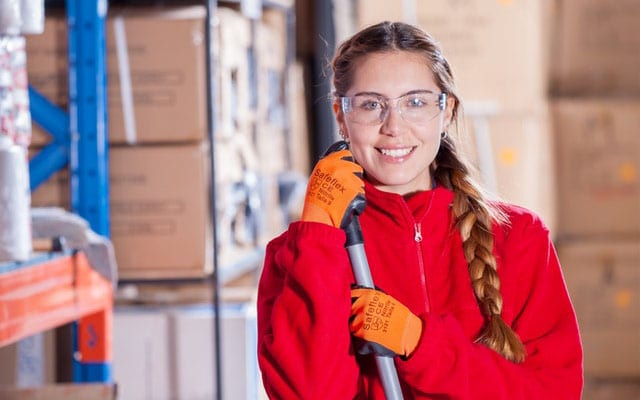 REGULAR CLEAN
Cleaning in Leeds is one of our most highly rated services, because we have hundreds of clients within Leeds that have referred us and booked us for regular cleans. Our customers want to know that Glimmr is always there to clean their surfaces, light switches, bathrooms and so on. Our customers also enjoy the benefit of every cleaner being able to understand any special instructions that you may have, so it'll be a truly bespoke cleaning service. Why not book our cleaners in Leeds today?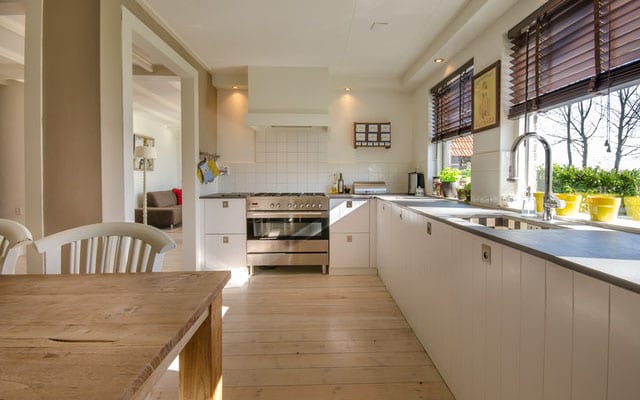 DEEP CLEAN
Deep cleans are intensive cleans that are booked by clients on a fortnightly or monthly basis to rid themselves of the sticky things in the corner that shouldn't really be inhaled or touched! Our cleaners in Leeds are professionals, so they won't be afraid to tackle the grime and put the right cleaning equipment and solutions to the areas of interest. Our deep cleans can help with behind the appliances, behind the curtains and behind the radiators...things you forgot about.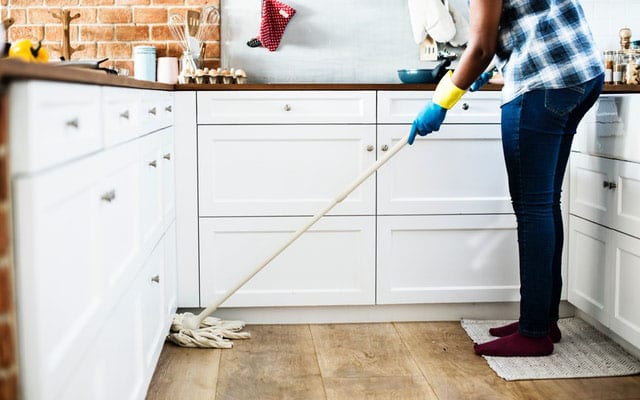 END OF TENANCY CLEAN
End of tenancy cleaning in Leeds is truly a premium service because we have invested in starting relationships with tenants and landlords, meaning we know what both sides expect and desire. The next occupant of the flat, apartment or house will love the new and clean space that Glimmr cleaners have made it to be. Our cleaners in Leeds have cleaned hotels, meaning you can expect your place to look the cleanliness of a hotel afterwards. You might even want to move back in! Book end of tenancy cleaning in Leeds to experience this novel feeling, even if you're not moving out!
Glimmr is made up of friendly home cleaning professionals that go the extra mile to provide QUALITY house cleaning service every time! We understand the importance of a clean, and happy home. We are here to help you achieve that. You can expect from us a transparent and seamless experience from start to finish. A simple booking is the first step you need to take before Glimmr comes in and WOWS you with a spotless cleaning, excellent customer service, and friendly cleaners!
OPERATING HOURS
8 AM - 5 PM
Monday to Sunday
PHONE NUMBER
020 8158 8505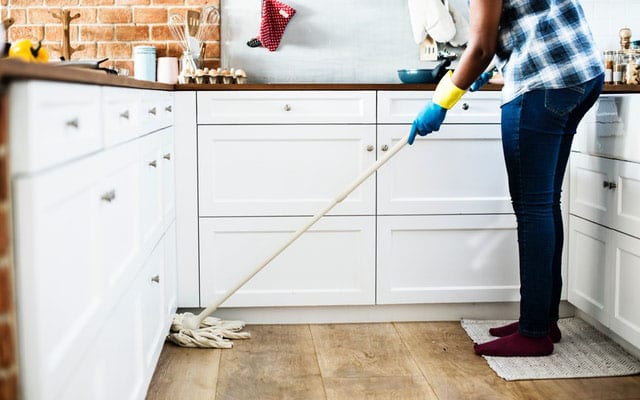 BOOK ON THE RUN
We're mobile friendly. Book just as easily from your mobile phone as you can on your computer.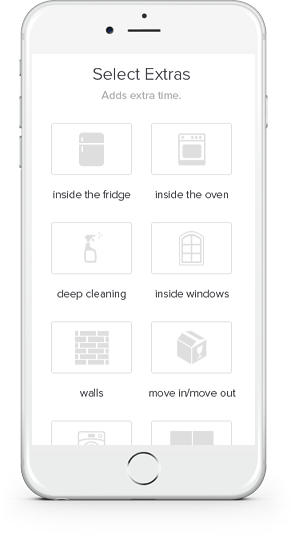 Customize your service
Use our checklists to ensure no spots are missed, or chat directly with your cleaner for special requests.
Are you a commercial space?
What other types of cleaning are there
FREQUENTLY ASKED QUESTIONS
Glimmr offers move out cleanings as an extra priced service to reflect the extra time needed for baseboards, uncleaned carpets, and other areas that have been hidden by furniture for quite some time. 
Please note that we are unable to guarantee your deposit. In addition, your cleaning professional is unable to move heavy furniture or climb ladders, as per our safety policy.
Yes, Glimmr cleaners are equipped with most of the safe, family and pet friendly supplies needed to give your home a sparkle at no extra charge!
The only items we need you to provide are a hoover, a mop and a bucket.
Please let us know if you would like to provide your own special supplies by adding a note to your account after you book.
Glimmr only accepts credit/debit card payments for service. Card transactions for one time cleans are usually charged within one week of booking the clean. Card transactions for reccuring cleans are usually charged within one week of carrying out cleaning activities.
Our pricing is based on the number of bedrooms and bathrooms. Simply go to our booking page and enter this information and you will your price.
Glimmrs's hours of operations are 8:00 am to 5:00 pm. Our last scheduled service starts at 4:30 pm.
Our one hour window allows us to handle the unpredictability of cleaning services.  Homes are different sizes and require different levels of effort needed to make them clean.  So predicting the time spent at a home is incredibly difficult. In addition, we have to deal with other unpredictable factors like traffic, weather etc. Thanks so much for understanding.
If you have booked a cleaning based on an arrival window (8:30 to 9:30 for example), this denotes that the team can be there anytime during this period.  We will reach out to you if there are any major issues however. Alternatively, please contact us here to check on your service.
You can have a look at date and time availability when you are at checkout.
If you are not happy with your service, the let us know ASAP. If you're not happy with your cleaning, we will come out and re-clean. If you still don't think we did a good enough job to recommend us to your friends, we'll refund your money!
YOU'RE ONE STEP AWAY FROM A HAPPY HOME
DOMESTIC CLEANING LEEDS
We want to make your life as easy as possible so we've boiled down our services into 3 main types: Regular, Deep Cleaning and End of Tenancy. Once you have booked your cleaning plan, we'll also give you option to add on any extras, for example, carpet, oven cleaning or even ironing. We'll always provide the best cleaning products that get rid of even the toughest limescale!
We also do Airbnb Cleaning!
If you run have an airbnb or you are a property manager then you can set up a third party cleaning service like ours. All our cleaners have worked in 5* Hotels so know the quality that you are expecting. You'll find our services' prices to be very reasonable. Book your Glimmr cleaning today and we're confident that you will agree with our service being the best you have ever experienced.
Why Choose Glimmr Cleaning?
Here at Glimmr we are home to the very best cleaners in Leeds. Whatever your situation, be it a party, your oven is particularly greasy, you're moving house, or you just want a regular cleaning, then our domestic cleaning services are exactly what you need. You'll find that our team of dedicated local cleaners have all trained at the top 5* Hotels across Leeds. They can come weekly, fortnightly, monthly or just for one off cleans.
Here are a few reasons why you should use our services in Leeds:
We're Leeds' most trusted House cleaning service!
POPULAR SERVICES WE OFFER
Commercial Office Cleaning Leeds, Vacation Rental, Home Organization, Post Renovation Cleaning, Green Eco Friendly Cleaning, Airbnb Turnaround Cleaning, Move In Out Cleaning, Deep Cleaning, Regular Cleaning
AREAS WE COVER IN LEEDS
Every cleaner in Leeds is highly experienced in the area, you could probably ask them for directions! However, we're your cleaners in Leeds so let's fully immerse our roles as cleaners and customers. This is to demonstrate that we know your Leeds really well, and so we also include these different locations: Aberford, Beeston Hill, Berdesei, Collingham, East Ardsley, Farsley, Garforth, Harewood, Kippax, Ledsham, Lofthouse, Micklefield, Pudsey, Rodley, and Seacroft
The City That Mixes Classic and Contemporary Like No Other
One of the fastest-growing cities in the United Kingdom, Leeds is the embodiment of the rediscovered self-confidence of a City. A decade and a half of redevelopment have changed the city centre from a mill town into a modern urban hub with daring architecture and engineering weaved into the local cultural fabric of Leeds, this revitalized 18th-century Victorian mill is now a watering hole for the innovative and avant-garde younger population. Here, visitors and locals alike can indulge in different shopping experiences, concerts and festivals, and the sparkling nightlife. Leeds, found in West Yorkshire, England is a great place to brush up on local history with its multiple museums, as well as a serene setting with vast parklands.
The Borough of Leeds originated as an Anglo-Saxon town with a local market at the centre. The town then became famous for its weaving, and by the 16th century, Leeds was at par with the woollen-manufacturing trade with York and Beverly. The Industrial Revolution sparked the development of local coalfields, pottery, linen, and wool manufacturing, which simulated economic growth for the City, thus making Leeds the major centre of locomotive engineering after making the 1848 railway. The increase of factory production and ready-to-wear clothing drew Jewish immigrants into the city.
Over time, Leeds has evolved into a modern city that still takes into careful consideration the rich history of the City. A number of historical structures remain relevant by providing locals and tourists with a modern experience inside a timeless building.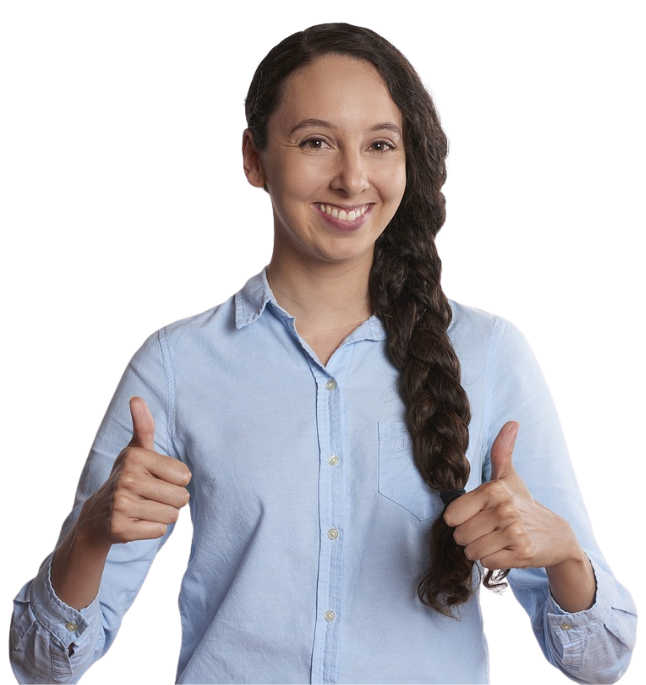 Save your Home from Germs in Leeds
No matter how much you scrub or mop, common household cleaning materials can only do so much, but with the correct cleaning tools, they will be able to do the job they were meant to do. We value your carpets, drapes, and furniture as much as you do, and believe that without a regular deep clean, these will start to deteriorate. Fabric fibres break down, and some surfaces lose their smooth exterior. You may opt to have your home cleaned by professionals such as Glimmr, as we use professional equipment and materials to make sure that your home is cleaned and everything in it is taken care of.
We ensure that we use the right tools and equipment every time you leave your home in our hands. In fact, you may even be wasting time with the wrong cleaning products and tools. These are common Our team of professionals take pride in their work, and will go the extra mile for those small ornate details. So save yourself time, money, and effort and schedule a booking with Glimmr! Instead of taking hours and hours scrubbing that one piece of furniture during your time off, you can now take your sweet time lounging, reading, or binge-watching while we work our magic. Only time will tell how long your furniture and fixtures can last when they aren't well cleaned and taken cared of, so to avoid deterioration of furniture and other elements in your house that make it home by scheduling with us, to regularly remove contaminants and bring your home back in its prime conditions.
Coming Home to a Clean House in Leeds
Have you ever come home to a dusty home right after cleaning it over the weekend? Have you ever seen dust accumulate in corners of the kitchen counter right after you wiped down the surfaces the night before? Dust is a major problem in any home, which is made up of different particles such as animal dander, insect waste, pollen, fabric fibres, and paper particles. Imagine all of these circlings in the air you breathe? Dirt and filth that are in hard-to-reach areas, baseboards, nooks, and crannies, as well as the walls and floors, can easily multiply, and could possibly cause respiratory illnesses. It's always nice to come home to an entire house spotless and smelling brand new without getting down and dirty to scrub all the corners, tiles, grout, and other deep-seated dirt. Thorough cleaning really is key in being able to avoid the accumulation of dirt and grime in hard-to-reach areas.
Your home is supposed to be the place where you seek refuge, to restore, rest and recharge. The burden of cleaning shouldn't always be set on your shoulders after a hard day's work or a difficult day in school. Instead of leaving the wiping and sweeping alone and having dust and other contaminants accumulate in your home, you can easily contact Glimmr and a team of professional cleaners will be more than happy to make your home into the sanctuary that it should be. The difference is night and day with our friendly team of cleaners because we strive to change the quality of life your home provides you and your loved ones to protect them from uncomfortable, unpleasant, and possibly hazardous conditions.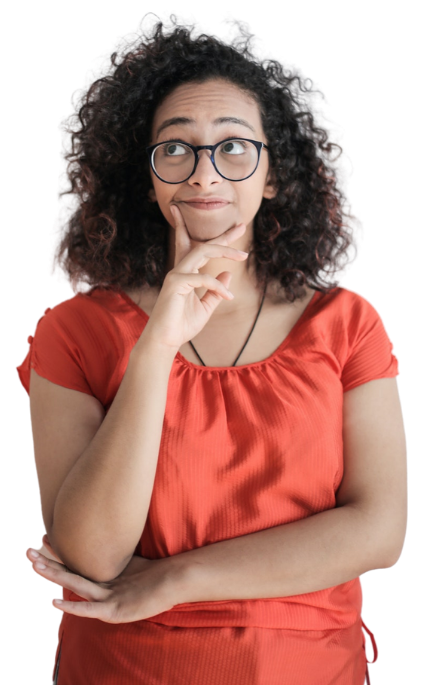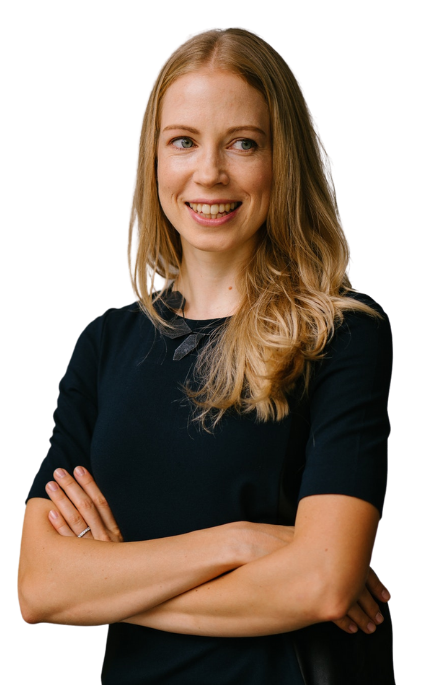 Family Time First
The everyday family lives very busy lives, and often does not balance everything perfectly. This is perfectly normal and understandable, we know how 24 hours in a day is not enough for everyone, and that family time is getting much more difficult to have. Rather than spending the weekends vacuuming carpets and shelves or scrubbing the bathroom grout, with Glimmr, you can now spend time with your family. Sure you can ask your children or your siblings to help you clean your home, but won't it be better to bond over lunch or a road trip instead of a cleaning session? Now you can use your free time with those who really matter – your family. Go on a short voyage around the City, visit a museum, watch a movie or a comedy in the Grand Theatre, or go shopping at the Kirkgate Market, whatever it is that will keep you close to your family.
When you decide to clean up the apartment over the weekend, that's a weekend spent on chores and time-consuming tasks, and not with your family. Glimmr is here to help families free up their time by taking over these accumulated weekend tasks so that you can visit your parents over the weekend or spend time with your siblings and cousins over beer and a good time together instead of contemplating which area to clean first, the kitchen or the bathroom. We make sure you come home to a clean and fresh apartment after a weekend of fun.
Host Your Own Parties in Leeds!
Staying in Leeds and planning to host a party for the family or a small get-together with the gang? One of the top things on your checklist would probably have to be, make sure the house looks brand spanking new. You're probably looking around now as you sip your tea thinking that you're never going to finish cleaning all the water ring marks on the wooden surfaces or the random stains on the floors and cushions. Fret not, Glimmr has all the tools and materials to help you and your home look perfect for the occasion. Our professionals are familiar with cleaning every type of stain, mess, or blot that has been staying with you in your home since day one.
By the time we are done making sure that your residence is now ready to receive guests, the only thing you'll need to do is welcome your visitors into your home and enjoy the party! After the occasion or the weekend of bliss, surely your home is now starting to smell like the food that has been cooked and reheated in the kitchen, or the wine that spilled over the coffee table and onto your carpet. As you walk through the mess that is leftover in your home, you can only stop and smile, remembering that you had a good time, and later be left confused and dazed because you don't know where to start cleaning. You can book another cleaning service with Glimmr to help you with your after-party because you'll need more than one pair of hands to organize and spruce up your home into a habitable condition again. Our process of systematic and structured cleaning will strive to achieve the full removal of stains and contaminants that keep your furniture, walls, and floors looking brand new.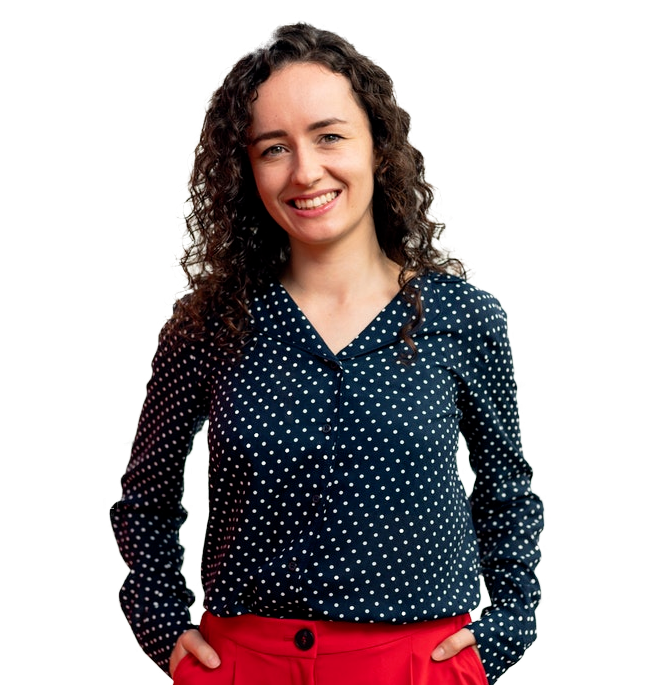 Top 10 Things to do in Leeds
When you go around Leeds, you will see just how many fun and exciting things there are in store for you! From Museums with thrilling experiences to family bonding time parks, Leeds is the right locale for any solo traveller or family alike.
1. Visit the Many Museums in Leeds
Hunt for ghosts at Thackray Medical Museum
Before you visit the Medical Museum, be warned that there have been paranormal sightings inside the premises, and if that doesn't bother you, some of the exhibits and displays might, especially for young children. Locals and vacationers regularly make time to visit the museum as it provides a great deal of medical information as well as entertainment. Not only do you learn about the medical field, your teeth, and how high you can jump, but also what the grimy streets of Leeds looked like back in the 1800s.
Who wouldn't love a museum that invites visitors to interact with history? This doesn't necessarily mean touching the exhibits or the bones of the actual dinosaur on display, but by giving children space where they can dig up fossils on their own. Who knows what this kind of experience will do to the imagination of a child! I'm sure you want a go at digging up fossils as well.
2. Kirkstall Abbey
One of the most complete medieval Cistercian Abbeys in Britain, the Kirkstall Abbey also offers visitors and locals alike, a picnic area, a children's play area, and a small café. Most frequented during the summer months, you will find different walking routes alongside the River Aire. You may even get a glimpse of the live Shakespeare plays in the ruins during this time of the year!
3. Houses of the Arts
As the local expression goes, "If theatres are more your cup of tea," then you should visit the Grand Theatre. This marvel was built as a response to the decrease in the entertainment industry. Not only did stand-up comedians, ballets, or family shows have a venue where people could sit back and relax to enjoy the show, but because of the variation in architectural influences, this is also a sight worth seeing by travellers.
Nothing beats being able to bask in a locale where the likes of Charlie Chaplin and Harry Houdini once stood. This hidden gem is the oldest running theatre and the longest-running music hall. This once smoke-filled room above a local pub where the tired working class would eat, drink, smoke, and shout vulgar words while singing along to anything that sounds like a song. Established in 1865, the City Varieties Music Hall has come a long way to pay homage to the performing arts of the past.
This is the last surviving gas-light cinema of the United Kingdom that can be found in Leeds! This local gem opened in 1914, right before World War I broke out. Other original features that the Hyde Park Picture House offers are the external ticket booth, barrel-vaulted ceiling, and intricately ornate balconies. Not only will you enjoy the show when you watch Hyde Park, but also the architectural and interior design of this jewel in Leeds.
4. Find Serenity in the Parks
Golden Acre Park
Set in 932, this plot of land opened as a privately owned amusement park in 1932, The park has wildlife, benches, demonstrations, gardens, a special collection of anything, this part has it all.
Chevin Forest Park
It's a 1-hour easy hike going up, the path and the views will all
5. Savour the Flavor of Nature
Inside the City centres of England, there may be a scarcity of open greens to run around in, but in the outskirts of England, there are acres and acres of parkland and lakes that stretch out as far as the eye can see. Three miles outside of the core of Leeds, you will be able to find yourself in a blissful escape and enjoy the formal gardens of Roundhay Park. Children are also very much welcome here as there are various playgrounds and an easy trek through a rainforest where you can see rare birds, butterflies, bats, snakes, spiders, crocodiles, and of course, the meerkats up close! This is one family activity that the kids won't forget!
6. Shopping Like No Other
The Millenium Square acts as a focal point in the Civic Quarter of Leeds, this large square that is surrounded by buildings including the Leeds City Museum. This venue holds annual events and entertains civic ceremonies, fairs, flea markets, and other major events.
If it's your first time in the Kirkgate Market, then you will surely have a unique experience! When people encounter the word "Market" they usually think of a farmers' market with freshly picked fruits, vegetables, and poultry, but this Market has so much more to offer than farm-to-table stuff. Although there are shops that sell fresh produce and food, the Kirkgate Market also has jewellery, electronics, and clothes. What makes this Market unique is that the people or person selling their products really know what they are selling you because they have been doing this for decades. Not only will the people and culture fascinate you, but also the Victorian Era Glass Architecture, the Kirkgate Market is a place you will not regret visiting!
7. Leeds Watering Hole
Originally these taverns and pubs were said to host solicitors and policemen's long nights as they work on cases and reports, but as time went by, The local English people have come to enjoy the simplicity of pub food, especially when matched with a specially brewed beer on tap! With taverns and pubs that date back to the early 1900s, the reputation of Leeds' friendly drinking culture comprises of thriving independent brewers, and are some of the UK's best-kept secrets. Not only can you visit watering holes along the streets or nooks of Leeds, but you can also book a tour and leave it to the experts to let you experience the best craft beers.
8. Bask in the Rich History of Leeds
If you are a history fanatic, The Royal Armories in Leeds is perfect for you! With over 8,500 artefacts and displays across 6 different galleries, there is certainly a lot to see and learn about in this museum. This was conceptualized to show people how hunting, peace, war, tournaments, and self-defence looked like during the middle ages, to attract, inform and spark the imagination of anyone who enters.
The Abbey House Museum will really take you back to the Victorian Era with streets filled with small shops and houses. Inside the museum are displays of common items and toys from the 19th century, showing visitors how kids had fun back in the day.
9. More to The Architecture Than Just Stone and Glass
As a visitor, one of the very first things that you will notice upon entering Leeds is the contrast of the old and the new, as well as how they complement each other. This structure is one of the best examples of creating a space that can accommodate both the old and the new. The Victoria Quarter has an exterior that is gleaming with modernity, but as you step foot inside, you will immediately feel transported during the olden days with the glass ceiling and striving shops inside.
The Leeds Corn exchange not only provides you a great shopping experience, but also a perfect location inside a Victorian building that remains in pristine condition. Standing in the Northern part of England, this architectural gem is a cultural icon of Leeds, which makes it the city that it is today. This Corn Exchange is a hub for independent small businesses, shops, and vendors that offer a very intimate and homey bazaar like no other. From hand-crafted jewellery, hand-sewn leather bags locally made clothes, and cosy music shops and vinyl bars, this is the creative core of Leeds that feeds England's most interesting people.
10. Battlefield Leeds
For small and big kids alike, if you want a realistic, exciting, and tiring day ahead, then you should try this adventure of a lifetime. Using state of the art equipment you get to perform a variety of tasks and missions, from acting as a VIP escort to capturing and holding your teams base, you need to strategize and work efficiently. Communicate with your team, and your fun will be guaranteed. Just another bizarre thing to tick off the bucket list!
Top 10 Fun Facts about Leeds
Whether you've lived in Leeds all your life or not, there are all sorts of cool stories that you will probably hear about. From trailblazing medical feats and tramway systems to mummies and flat hats, these bizarre and wonderful facts will surely blow your mind.
1. Leeds Used to Have a Tram System
It may be difficult to believe that there are other Tram Systems other than the one in San Francisco, California, but this city-wide tramline opened in October 1891. Originally, they were single-decker and horse-drawn, but the steam and electric trams started to change the way trams were built. There were several tramlines that ran between suburbs and country villages to the city centre, providing an easy commute for the general population of Leeds. Despite other cities abandoning their tram systems by the 1940s, Leeds continued to modernize the system until 1959 when they had to give way for the commercial tramway system of the United Kingdom, The Blackpool tramway. This eventually led to the opening of the Manchester Metrolink, which eliminated all use of tram systems in 1992.
2. Famous Writers and Leeds
Karl Marx on the other hand started writing for the local Leeds paper to be able to spread his influential thoughts. He was then recognized as one of the most important philosophers of the 1900 century. J. R. R. Tolkien lived in Leeds before he began writing the world-renowned "The Lord of the Rings." On the other hand, Charles Dickens publicly expressed that his impressions of Leeds were not very good and that it was "an odious place."
3. The World's Largest Animal Armour
An amazing, and most impressive artefact that is being exhibited at The Royal Armories Museum is the elephant armour. This was brought to Britain in 1801 from the wife of the Indian Governor. This armour weighs an astonishing 118 kilograms and comprises 5840 plates and has been available for public viewing since 1996. These were originally worn by war elephants, who not only carried soldiers to battle but also acted as a weapon with wavey blades as swords in place of tusks.
4. First Films Were Made In Leeds
The very first motion pictures were invented by the French artist and inventor Louis Le Prince or the "Father of Cinematography" who lived in Leeds since 1866. Le Prince was the first person to shoot a moving picture sequence with a strip of film and a single-lens camera. His experiments on moving pictures ended with The Traffic Crossing Leeds Bridge and The Roundhay Garden Family Scene were shot in 1888, which paved the way for cinema as we know it today. Similar claims have been raised by the Lumiere Brothers and Thomas Edison, but it was really Le Prince who changed the game of motion pictures. The Frenchman was never able to showcase his invention at an exhibition, or even just as a public demonstration because he mysteriously vanished on September 16, 1890, after boarding a train.

5. The Leeds Viaduct Powered the Industrial Revolution
The Holbeck Viaduct, also known as the Farnley Viaduct spans 92 archways, running from Leeds railway station passing through Holbeck Urban Village, Old Holbeck, and finally ending in Wortley. This ground-breaking piece of engineering was built in 1869 for the London and North Western Railway during the Industrial Revolution. This has been described as the blood flow of the City, providing vital transportation into the booming core. The viaduct fell out of use in the 1960s after following the Leeds City Station modernization. It was on October 11, 1987, when the train was scheduled to have its last pass over the viaduct.
6. First Flat Iron Building
The Flat Iron Building is a well-known structure in New York City, but little did we know that the one erected in the Big Apple wasn't the first built. The Temperance Hotel, also known as the Leeds Bridge House, is the original Flat Iron Building, narrowly escaping demolition. This was completed in 1879, which is a 23-year age difference with its version in New York, and was a public building that met the needs of the increasing demand for better and more comfortable living provisions for the poorer classes. This so-called People's Café, which is now a forgotten concept, was formed in 1874. To establish places of rest and recreation for the working class. After different uses of the building as a commercial and office space, it had finally become a cultural centre where visitors can stay and travel because of its distance from the City Center. The building is now being occupied by charitable tenants, thus in a way, bringing back the context of the building to its philanthropic roots.

7. One of The Mummies Survived The War
Leeds was once home to Ancient Egyptian mummies in 1824 but were damaged during the Second World War by a German bomb strike. Two of the mummies were destroyed, but incredibly, only the inner lid of Priest Nasef-Amun's coffin was damaged, leaving his remains untouched and in complete condition.
8. Birthplace of Cardiothoracic Surgery
Marian Ionescu was a remarkable cardiac surgeon who escaped the communist regime of Romania before moving to the United States and then to Leeds. It was here that he pioneered cardiothoracic surgery, invented artificial heart valves, and became the leading surgeon to reconstruct a heart using a single ventricle. The legendary surgeon had completed over 242 original scientific articles all revolving around cardiovascular thoracic surgery and have been published in various medical journals.
9. The Invention of Cluedo
One of the most famous board games in history was created by Anthony E. Pratt, as he turned his love for murder mysteries and detective novels into the game we know as Cluedo. Although he was born and raised in Birmingham, it was in Waddington's Games in Leeds where he brought his creation. The game shop knew that this board game had the makings of a great game but could not mass produce Cluedo because production was stalled during the war. It was finally released 5 years after it was brought to Waddington's in 1944.
10. The Last Flat Cap Manufacturer
Holbeck was home to the last manufacturer of the flat cap in the United Kingdom. JW Meyers was the biggest flap cap maker in the world in the 1920s, but by 2000, the cost of production was so high, they had to close shop and moved manufacturing to China.