Leicester's most reliable domestic cleaning service.
Book a domestic cleaner in Leicester instantly below.

Book
Chuckle. That's what you want to achieve, and we can help you laugh by giving you the free time you need. Whilst you go out and relax, you just need to book with us within 60 seconds and you'll have a regular cleaner at your doorstep weekly.

Clean
Our cleaners in Leicester are specially trained to work on the type of houses on offer in Leicester. Glimmr cleaning family is professional and this includes the support network such as our IT guys and customer services team. This means our booking service is fast and reliable and secure. Book with Glimmr now!

Relax
Haven't treated yourself to a spa-day? You need to go and give yourself some me-time, eat-pray-love kind of thing. We understand that you need stress-free cleaning services, so we have made everything user-friendly and you just need to book and let us clean.
GLIMMR HAPPINESS
GUARANTEE
Our 100% Happiness Guarantee ensures that you receive the best cleaning experience. If you're not satisfied with the quality of service, let us know and we'll come back to re-clean at no extra cost.
WHAT'S INCLUDED IN A CLEAN
Living room & common areas
Customise your clean by adding instructions in your online account. They are sent directly to your cleaner's mobile app, ready for the clean.
Customise your clean by adding instructions in your online account. They are sent directly to your cleaner's mobile app, ready for the clean.
SERVICES WE PROVIDE
Domestic cleaning in Leicester is something Glimmr is renowned for, we remain unrivalled and unmatched as to our quality and experience in Leicester.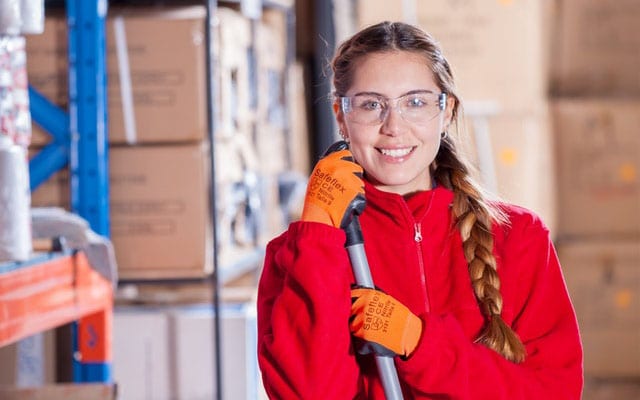 REGULAR CLEAN
Want to know when you need a regular clean? It's actually a maintenance clean but not everyone knows that need it. If you find it hard to find things and you can start to feel that you're sneezing a lot, then it might be a sign that there's too much dust and clutter around the house. Book Glimmr cleaning to the frequency of your choice, be it weekly or biweekly.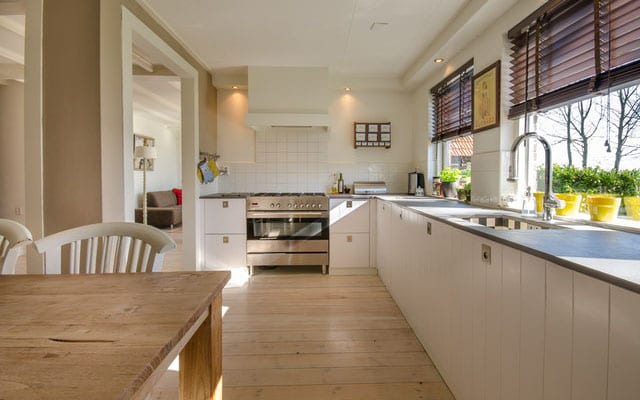 DEEP CLEAN
Deep cleaning is absolutely required when there's cobwebs or smells around the house. Don't leave it to that to clean, but essentially, the biggest motivator for cleaning for people is because they have a party or visitor soon. We can help deep clean for these events with 48 hours notice. Let us scrub your ovens and surfaces on a weekly or monthly basis!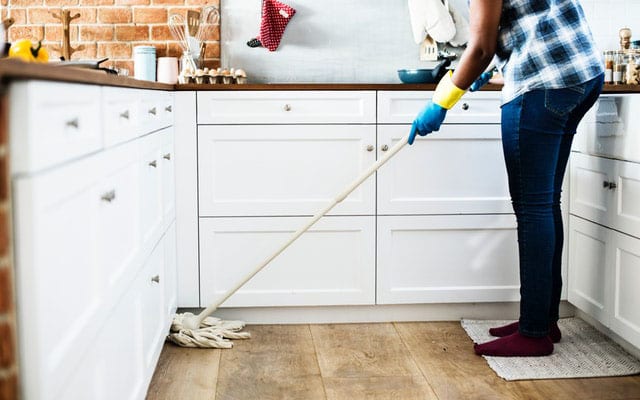 END OF TENANCY CLEAN
End of tenancy cleaning in Leicester is something which tenants and landlords have relied on us in the past for. We have established many relationships with letting agents as a result because we're often referred to as the best cleaning company of end of tenancy cleaning in Leicester. Our Leicester cleaning is great because our excellence stems from cleaners that have been around in the Leicester area for numerous years meaning they have probably done the end of tenancy clean of the room that you lived in! Book us now for the best cleaning services in Leicester and you won't regret it.
Glimmr is made up of friendly home cleaning professionals that go the extra mile to provide QUALITY house cleaning service every time! We understand the importance of a clean, and happy home. We are here to help you achieve that. You can expect from us a transparent and seamless experience from start to finish. A simple booking is the first step you need to take before Glimmr comes in and WOWS you with a spotless cleaning, excellent customer service, and friendly cleaners!
OPERATING HOURS
8 AM - 5 PM
Monday to Sunday
PHONE NUMBER
020 8158 8505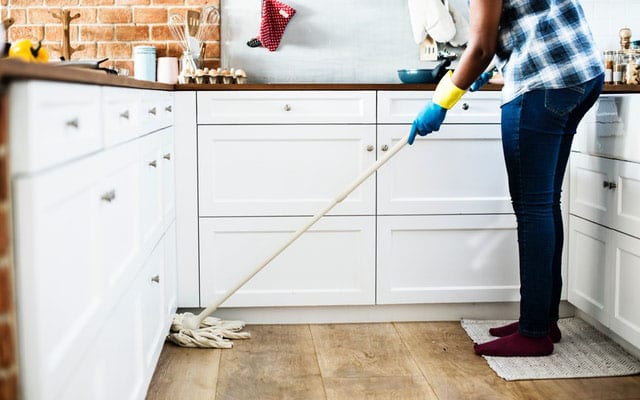 BOOK ON THE RUN
We're mobile friendly. Book just as easily from your mobile phone as you can on your computer.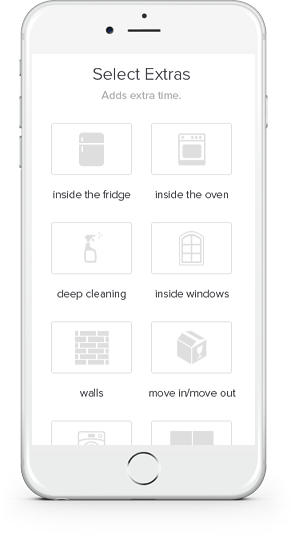 Customize your service
Use our checklists to ensure no spots are missed, or chat directly with your cleaner for special requests.
THE HIGHEST STANDARDS. THE HAPPIEST CUSTOMERS.
Are you a commercial space?
What other types of cleaning are there
FREQUENTLY ASKED QUESTIONS
Glimmr offers move out cleanings as an extra priced service to reflect the extra time needed for baseboards, uncleaned carpets, and other areas that have been hidden by furniture for quite some time. 
Please note that we are unable to guarantee your deposit. In addition, your cleaning professional is unable to move heavy furniture or climb ladders, as per our safety policy.
Yes, Glimmr cleaners are equipped with most of the safe, family and pet friendly supplies needed to give your home a sparkle at no extra charge!
The only items we need you to provide are a hoover, a mop and a bucket.
Please let us know if you would like to provide your own special supplies by adding a note to your account after you book.
Glimmr only accepts credit/debit card payments for service. Card transactions for one time cleans are usually charged within one week of booking the clean. Card transactions for reccuring cleans are usually charged within one week of carrying out cleaning activities.
Our pricing is based on the number of bedrooms and bathrooms. Simply go to our booking page and enter this information and you will your price.
Glimmrs's hours of operations are 8:00 am to 5:00 pm. Our last scheduled service starts at 4:30 pm.
Our one hour window allows us to handle the unpredictability of cleaning services.  Homes are different sizes and require different levels of effort needed to make them clean.  So predicting the time spent at a home is incredibly difficult. In addition, we have to deal with other unpredictable factors like traffic, weather etc. Thanks so much for understanding.
If you have booked a cleaning based on an arrival window (8:30 to 9:30 for example), this denotes that the team can be there anytime during this period.  We will reach out to you if there are any major issues however. Alternatively, please contact us here to check on your service.
You can have a look at date and time availability when you are at checkout.
If you are not happy with your service, the let us know ASAP. If you're not happy with your cleaning, we will come out and re-clean. If you still don't think we did a good enough job to recommend us to your friends, we'll refund your money!
YOU'RE ONE STEP AWAY FROM A HAPPY HOME
CLEANERS LEICESTER
Leicester is made up a different neighbourhoods, each with its own style and characteristics. It is this collection that gives the city its charm. For more rustic and medieval charm, head into the Old Town where you can walk down its cobbled streets and experience some of the city's historic gems such as the King Richard III Visitor centre or Guildhall. Alternatively, Aylestone Village has enough for the whole family. If the weather is sunny, then go to Aylestone Hall and Gardens which is a Grade II listed building in the heart of Leicester. It is said that King Charles I is thought to have stayed here before the siege of Leicester in 1645. For something more modern, St Martin's Square and the Lanes is full of delightful independent boutiques and cafes. Leicester Market is full of amazing local produce from meats, fish and fruit and veg in the outdoor market. Leicester Market has gone under a multi-million pound improvement introducing a new open public square and a food hall. If you're a foodie - this is definitely the place to be!
Why Choose Glimmr Cleaning?
Every cleaner at Glimmr is professional, because they have been vetted and verified to make sure that our cleaners in Leicester are reliable and trusted to enter into our customer's homes. We see it as our risk, so we want to ensure that everything is smooth from the moment our customer books the cleaning service. Every cleaner at Glimmr is passionate and friendly, meaning they're happy to help you with any requests. We're the number one cleaning company in Leicester because we have devoted many hours in developing our website to make it user friendly, booking process, cashless payment process and an amazing Glimmr family, all of this is to enhance your regular cleaning service, giving you the consistent results you want.
We're Leicester's most trusted House cleaning service!
POPULAR SERVICES WE OFFER
Commercial Office Cleaning Leicester, Vacation Rental, Home Organization, Post Renovation Cleaning, Green Eco Friendly Cleaning, Airbnb Turnaround Cleaning, Move In Out Cleaning, Deep Cleaning, Regular Cleaning
AREAS WE COVER IN LEICESTER
In Leicester, we cover many places within this location because we want our referrals to be able to qualify for our cleaning services in Leicester. Our areas include: Aylestone, Beaumont Leys, Bede Island, Belgrave, Black Friars, Braunstone Park & Rowley Fields, Castle, Charnwood, Clarendon Park, Coleman, Dane Hills, Evington, Evington Valley, Eyres Monsell, Frog Island, Golden Mile, Highfields, Humberstone & Hamilton, Knighton, Latimer, Leicester City Centre, New Parks, Newfoundpool, North Evington, Rowlatts Hill, Rushey Mead, Southfields, Spinney Hills, St Matthews, Stoneygate, Thurnby Lodge, Thurncourt, West Knighton, Westcotes and Woodgate.
Leicester - The Oldest City In The UK
The City of Leicester is many centuries old and has seen the downfall of many civilizations, as well as the rise of many. It is situated in the East Midlands of England and lies near the National forest. From the ruins of the Leicester Castle to the burial site of King Richard III, this city has a rich historical background. 
Leicester is where you'll find the famous Leicester Cathedral which has been around for over 900 years and where Richard III was reinterred.  Leicester was founded by the Romans and it is assumed that they discovered Rome about 2,000 years ago. The Romans called it 'Ratae Corieltauvorum'.  
The Romans had a prosperous and long rule. Then Anglo-Saxons came along and took up residence where the Romans used to live which is now the city of Leceister. The Anglo-Saxons named the City officially as 'Leceister' after the River Soar which was called 'Leire' instead of Soar and the other half of the name was taken into account of the symbolicalness of the Roman ruins and this is how they came up with the 'cester' in the Leicester.
Later on, Leicester was invaded by the Danes. Leicester is actually a very diverse city. A wide variety of people from all over the world are living here including Bangladesh, Pakistan, Somalia, Poland and many more. More than 70 languages are spoken in Leicester! This diverse group of people have also formed their own community organizations. Now the population of Leicester is 357,394 and it is the 11th most populous city in England.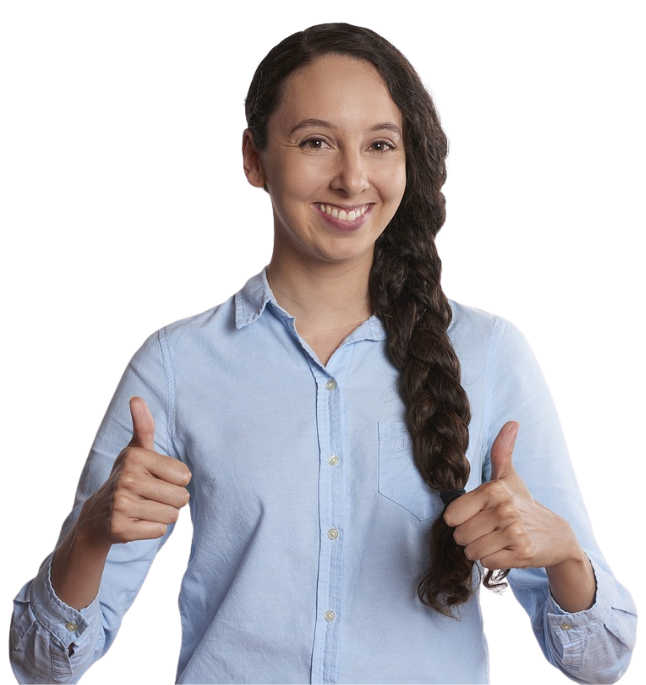 Making Cleaning Easy In Leicester
Have you got a lot of chores and cleaning to do but just can not bring yourself to do them? You may especially have trouble with your house work if you're busy with work and other everyday tasks. So why not hire the best cleaning services out there? Glimmr cleaning services will provide a professional cleaning service that cleans up your place and make it hygienic and a clean loving home again and you can save your precious time and get on with your other important tasks and leave your home cleaning chores to the most reliant and experienced cleaners of Leicester. 
Book your Glimmr appointment as soon as possible and make your life much easier. Our team of efficient cleaners in Leicester will come to rescue you from your mess and not only will they just clean on the surface, but they also sweep and dust through every nook and crook of your house, including your rooms, bathrooms and kitchen and more on your request. 
Another glamorous thing about Glimmr is that you can make a personalized list of chores and areas you would want them to clean or you can just make some additional requests when you're booking an appointment on our fast and easy to use a website such as to pay attention to some peculiar areas or rooms of your house and we will adhere and satisfy all of your expectations.
We Only Hire The Best Cleaners In Leicester
Glimmr only offers the best cleaning services and we also hire only the most professional cleaners from the cleaners industry. We pick only the top professional to ensure that our customers are provided with the most fulfilling cleaning experience out there. Our cleaning team of experienced and professional cleaners will wash dishes, clean the sink, vacuum and mop the floors, dust and wipe and carry out lots lots of other tasks which will leave your house sparkling. 
The Glimmr team is proud and excited to serve the people of Leicester, and our goal is to provide you with the cleaning services you need such as deep cleaning or even surface level cleaning. As you won't have any more chores to do you can relax and kick up your feet on the couch and grab your favourite beverage!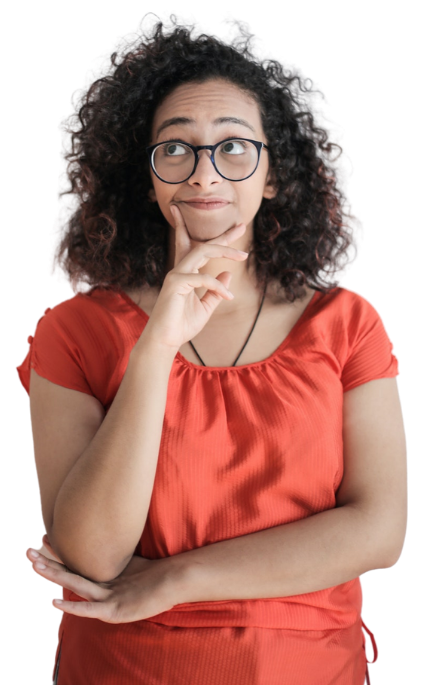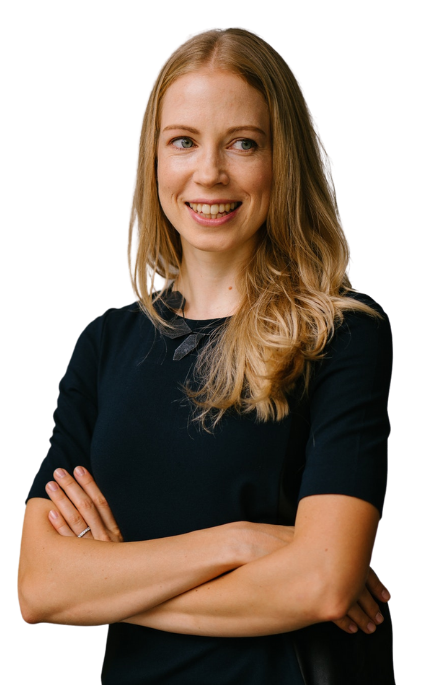 The Most Reliable Cleaning Service In Town
Glimmr Leicester offers a variety of services for our valued customers. Our very reliable cleaning team will rejuvenate the entirety of your Leicester house and make sure that it looks brand new again as they will clean your house from every nook and crook. We are highly rated by our customers as it is our policy to ensure that you are satisfied with the end result of our cleaning services. After all, our reliable and professional cleaners have been selected from a very careful screening process which can take a lot of time and patience but we at Glimmr Leicester believe that in the end, it is worth it as long as our valued customers are fully satisfied and content with our services. So believe it or not but another reason Glimmr is highly rated is that we offer a vast range from simple tidying up, general house cleaning, deep cleaning, end of tenancy cleaning, carpet cleaning, to even oven cleaning. That is why we guarantee to fulfil every promise we make to our customers.
We also send a team of 2 professional cleaners to your Leicester house as efficiency is a very important value of our company. This 2 person team will clean your house spotless and the end result will certainly brighten up your day, and Glimmr guarantees that you will be extremely satisfied with our cleaning services as our main goal is to WOW you.
Professional And Efficient Cleaners of Leicester
Isn't it a bummer when you come home after a long and tiring day at work and there's just too many chores to do? Or when you're home alone while the others are out, and you're left all alone to do all the house cleaning? If you're stuck in this continuous cycle of cleaning and cleaning and cleaning, then you must be tired of the constant stress that comes with taking care of all the cleaning chores and maintaining a house all by yourself as sooner or later you would have to clean your house one way or another. 
Fortunately for you, Glimmr Leicester Cleaning Services is here for you. And you can now avail the services of Glimmr Leicester. Through Glimmr Leicester you can book a cleaning service whenever and however you want. Book an appointment through Glimmr and our cleaning team will arrive within the 1-hour arrival window you chose and all you need to do is show them around your home and our professionals will take care of the rest!
You can schedule a cleaning service for a routinely set of chores where you can choose to get your rooms and bathrooms cleaned properly. Moreover, you can choose a variety of services from our easy to use website which has been designed with only one goal in mind which is to make it much more easier for you to book an appointment with us.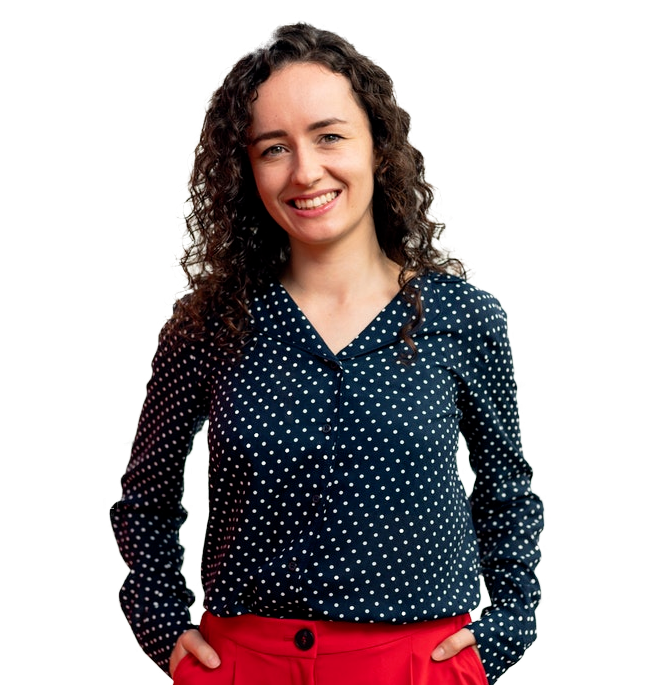 Top Ten Things To Do In Leicester
There are many exciting and fascinating places to visit in Leicester as well as a variety of interesting things to do such as the Arch of Remembrance, ruins of the Leicester Castle, Leicester Cathedral and Curve Theatre and much more.
1. Learn The History of Leicester Cathedral
Leicester Cathedral also known as The Church of Saint Martin was built on dedication to a Roman officer who became a Bishop. This Cathedral was built on the ruins of the Roman era and it is estimated that it was built during 1086-1867. King Richard's III remains were buried in this Cathedral after they were discovered and thus houses King Richard's tomb. The interior of the church is antique with a hint of Gothic style. From Vaughan Porch statues to beautiful windows, this Cathedral is certainly a famous landmark of Leicester.
2. Enjoy A Play Or Two At Curve Theatre

Curve Theatre is a place where amazing plays brew. It is a huge theatre of performing arts! It is located in the centre of the cultural quarter. Curve Theatre hosts a variety of up and coming works such as musicale and is constantly in search of new talent. It is a beautiful theatre as well as a hub for artists.
3. Make New Friends At The Twycross Zoo
The Twycross Zoo is an exciting place for all animal lovers! From dogs to the exotic and rare animal, The Twycross Zoo has a variety of species, such as giraffes, leopards and cats, and it is the only Zoo in the UK to house all species of great ape. This Zoo now also houses some of the many endangered and nearly extinct animals in the world and their new residents are the endangered Sumatran tigers and their names are Jahly and Sialang.
4. Explore The Foxton Locks
Foxton Locks is another landmark of the city of Leicester. It was built in 1814 and is an extraordinary feat of engineering. The Foxton Locks has the biggest staircases locks and was originally referred to as the Grand Union Canal.
5. Take A Stroll Through Bradgate Park
If you're a fan of spooky things then Bradgate Park is certainly the right place for you. Situated at the south east side of Charnwood forest is this old York like setting where you'll find the Bradgate Park and a two story gothic like tower which is called Old John Tower. This tower is where Queen Lady Jane was born and the legend has it that her ghost can be seen on New Year's Eve when a spooky coach leaves the gothic tower and Lady Jane visits the Saint churches.
6. The Instagrammable Stoneywell Cottage
The Stoneywell Cottage is one picturesque place in the city of Leicester. Located deep in the Charnwood Forest, making the cottage accessible on my foot. It is surrounded by wildlife and greenery. It was designed by a British architect, Ernest Gimson. Only local materials were used in the construction of this majestic cottage and it is Leicester's first National Trust House. One can only imagine how many trees surround this place!
7. National Space Centre
The National Space Centre, as its name suggests is a space research program that is affiliated with the University of Leicester. The National Space Centre is also a museum and an educational Centre of space science and astronomy. It has one of three Soyuz spacecraft and has six galleries. The National Space Centre is located near the River Soar on the North side of the city. You can enjoy many activities here such as space flight and cosmology! 
8. The Jewry Wall And Its Ancient Origins
Jewry Wall is a ruined and ancient wall of the Roman century (2-century) in Leicester. As Leicester is an old city which has seen many civilizations it is bound to have historical landmarks. It lies to the west of St Nicholas Church and on the left of the Wall, you can see the Jewry Wall Museum as well.  Interestingly, The Jewry Wall was also featured in the famous game 'Assassin's Creed' as an 'Old Bath House'.
The Jewry Wall is an important artefact of Roman rule and dates back to as far as 30 AD, it is also one of the oldest and most tremendous pieces of the Roman civilization. There's much contradiction on why the Jewry Wall was built. Some say it was dedicated to the god of Janus and some claim that this Wall is just a part of the famous public Roman baths and the ruins of these baths lie nearby the Wall.
9. Ruins of The Leicester Castle
Built around 1070, Leicester Castle is a Medieval Castle where John of Gaunt and his wife stayed and passed away. This Castle was used for many centuries. Leicester Castle has the same name as the city and is situated in the west of the city. Many kings and royalty stayed at this Castle and it became an official Royal residence later on. However, in the 15th century, it was no longer a place of residence but instead, it became a courthouse where sessions of Parliament of England were held. Now the ruins of this Castle are a famous landmark of the city of Leicester.
10. Pay Tribute At The Arch of Remembrance
Designed by Sir Edwin Lutyens, a well known and leading designer of his time, Arch of Remembrance is a memorial dedicated to the World War 1 servicemen. It is located in Victoria Park, Leicester, in the Midlands of England. It is a beautiful stone arch with four legs. The arches are designed in such a way that the sun shines through them majestically at the sunrise of 11th November, Armistice Day. The Arch is located at the highest visible point of Victoria Park and can be seen from all the way from far away from roads such as Lancaster and London road. 
The arches have various inscriptions on them from the Hymn "O Valiant Heart" remembering the lost ones of World War 1. This melancholic poem is still recited to this day when paying tribute to the fallen soldiers and the lost lives of World War 1.
Top Ten Facts About Leicester
1. Other Than India The Biggest Diwali Festival Is held In The City of Leicester
Leicester is a very diverse place and is home to many people. 28% of Leicester's population is Indian or of an Indian origin. Diwali is an important cultural event for Hindus and they readily celebrate it throughout the world. Many people attend this majestic celebration so you don't need to be Indian to celebrate Diwali. This Diwali festival in Leicester goes on all day and has a bunch of exciting activities from dancing to musicals and food stalls.
2. It Is Believed That The English Language We Speak Today Everywhere In the world originated from Leicester
Many scholars claim that the English language was first used in the city of Leicester 1000 years ago. It is believed that when Saxons and Vikings decided to seize their fighting and set aside their differences, they started sharing resources and merging their trades and thus their languages were also eventually shared amongst them and that is how the English language was born.
3. The Radio Was First Broadcasted In Leicester Although Without A Valid License
The birthplace of radio was Leicester and the first broadcast happened in 1967 from BBC radio in Leicester and they launched the broadcast with a jingle followed by a speech by the Post master General, the Right Hon Edward Short and a special guest, the Lord Mayor of Leicester.
Interestingly, this broadcast was carried out from ships off the coast because they wanted to avoid acquiring a UK license for broadcast.
4. The Traffic Lights of Leicester - The Most Cautious City In The UK
According to many people, Leicester has the most traffic light in the entirety of the UK cities. It was also the first UK city to install traffic lights around.
5. Pink River Soar

The famous River Soar used to have a hint of pink in its water and this was due to Leicester's industrial era where many textile manufacturing would take place. Water used to be an important element for the manufacturing of textile products so the mills were constructed on the riverside or near it and thus the waste would float down to the river which ultimately stained the river with pink colour. 
Now the River is fortunately clean and thriving with fish and plants. Although, many people would love to see a pink River in today's world.
6. Largest Covered Market in Europe And The Oldest (Oldest Functioning)
The Covered Market of Leicester is around 700 years old and it's been based in the same place for centuries! It is also the biggest covered market in all of Europe. This market is a haven for people who are looking to shop for fruits and veggies on s budget. It is also an extremely diverse market that has a variety of ingredients to accommodate the diverse population of Leicester and has over 300 stalls.
There's also an indoor food stall area where you can enjoy many famous things such as Melton Mowbray pork pies. Gary Lineker used to work at Lineker fruits and veg stall which is a family owned stall with his dad in this market.
7. The Roman Baths From The Iron Age
Leicester is certainly one historical place where the Romans used to live and the structures they built can still be seen today such as the Romans Public Baths near the Jewry Wall they built. The Romans built these when they came to settle down in Leicester during the Iron Age. Unfortunately, now you can not take a dip in these baths although it is understandable if you want to.
8. The Most Diverse Street Is In Leicester
Leicester is one of the most diverse cities in the UK and it is no surprise that it also has the most diverse street in England. According to the researchers at the London School of Economics, Narborough Road is the most diverse street in England. It has 222 shop units and it was found that the owners of these units come from 22 countries around the world.
9. Leicester Is One Of The Oldest Cities In The World
The city of Leicester is centuries old. It dates back to approximately 2,000 years where Romans settled down in Leicester. The Romans were from an Iron Age from around 1-2 BC. This city is so old that the English language we speak today originated from here. There are many places to explore the Iron Age of Leicester such as the Roman baths and the Burrough on the Hill which dates back to 100 BC and has an astounding view of the countryside.
10. The Most Heaviest Man In the World Was From Leicester
Daniel Lambert, a jail keeper, started gaining weight in his adulthood and eventually he weighed 52 stones 11 pounds which is 739 lb and 335 kg. He became famous for his unusually large size and appearance. Daniel Lambert came up with a brilliant plan when he started gaining a tremendous fan following of that time which in turn led to his fame. He moved to London to make money off of his size and put himself on the show and many people would come to visit him at his apartment just to get a glimpse of the world's largest man, he was so popular that it was a normal occurrence to see a queue of people outside of his apartment every day! He suddenly died in Stamford and in his coffin, 112 square feet of wood was used as well as a wheel to accommodate his large size. Due to his large physic, his coffin was buried with a lot of difficulties using a crane like a machine to pull it down. Now Daniel Lambert's armchair, clothes and walking stick are on display at the Newarke Houses Museum.