Liverpool's most reliable
domestic cleaning service.
Book a domestic cleaner in Liverpool instantly below.

BOOK
With our booking platform, you'll be able to book in Liverpool's top cleaning team within less than a minute. All you need to do is put in your address, house size, and personal details and away we go. We have the cleaners who really enjoy cleaning with passion, so do the smart thing and book Glimmr cleaning.

CLEAN
Every cleaner at Glimmr is trained to a professional standard that will match your tailored needs. By setting our standards high, our cleaners have been rated highly both for the cleans and for their prompt start time. We take our cleaning booking seriously and turn up to work as early as you do!

RELAX
By booking us weekly, you'll have something to look forward to every week. After that scheduled day, you know you can smell the freshness in the air and can invite any visitors around. Book Glimmr to have this consistency and reliability such that you can have a weekly gathering at your home with your friends the day after our cleans!
GLIMMR HAPPINESS
GUARANTEE
Our 100% Happiness Guarantee ensures that you receive the best cleaning experience. If you're not satisfied with the quality of service, let us know and we'll come back to re-clean at no extra cost.
WHAT'S INCLUDED IN A CLEAN
Living room & common areas
Customise your clean by adding instructions in your online account. They are sent directly to your cleaner's mobile app, ready for the clean.
Customise your clean by adding instructions in your online account. They are sent directly to your cleaner's mobile app, ready for the clean.
SERVICES WE PROVIDE
Spilled some hot chocolate? Or have some cobwebs in the corner? Whichever need you have you can count on us to provide it through these three cleans that we've summarised below: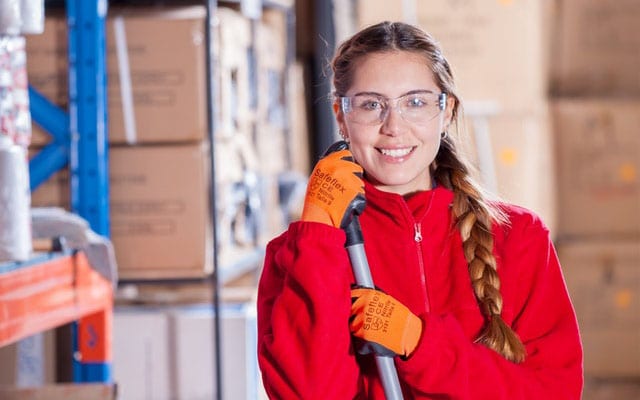 REGULAR CLEAN
Regular cleans are performed by expert cleaners in Liverpool , we assign and allocate cleaners that are most suited to your interiors and structure of your house. You can book us weekly, biweekly and monthly and it's really recommended for you to based on the accumulation of dust and the hot chocolate spills that you've left and forgot about over the last few days!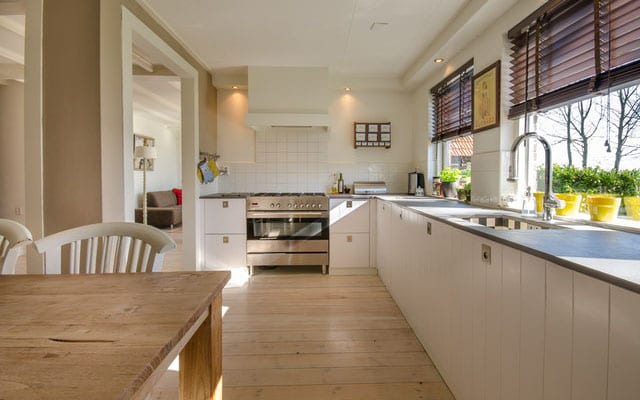 DEEP CLEAN
Deep cleans are intensive cleaning services in Liverpool that are provided by Glimmr, we make it our mission to scrub the grime that you have inside your ovens and brush up on any cobwebs that have mysteriously appeared over the past month. Book us weekly or monthly, whichever you prefer, and we will give you the satisfaction of a hygienic home that you desire.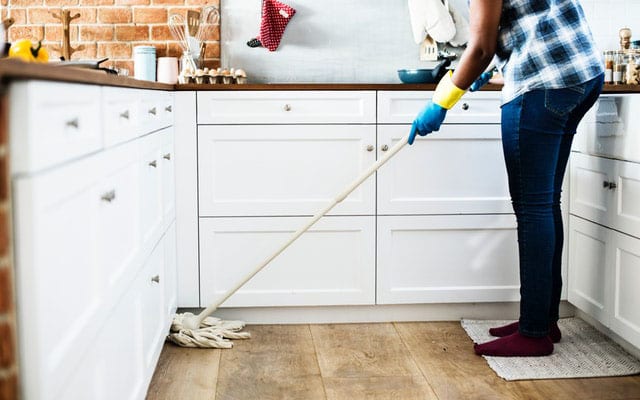 END OF TENANCY CLEAN
Our cleaners in Liverpool have performed hundreds of end of tenancy cleaning in Liverpool. This means that our cleaners have the expertise required for such a difficult task. Whilst our cleaners are experts in this field, we are the experts in providing support to our cleaners by collaborating with key stakeholders like tenants, landlords and letting agencies. This are all important relationships that we have gathered over time to allow us to know the secret formula to a successful end of tenancy cleaning in Liverpool.
Glimmr is made up of friendly home cleaning professionals that go the extra mile to provide QUALITY house cleaning service every time! We understand the importance of a clean, and happy home. We are here to help you achieve that. You can expect from us a transparent and seamless experience from start to finish. A simple booking is the first step you need to take before Glimmr comes in and WOWS you with a spotless cleaning, excellent customer service, and friendly cleaners!
OPERATING HOURS
8 AM - 5 PM
Monday to Sunday
PHONE NUMBER
020 8158 8505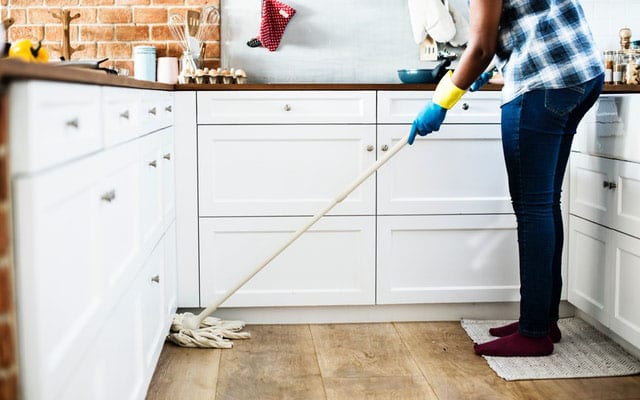 BOOK ON THE RUN
We're mobile friendly. Book just as easily from your mobile phone as you can on your computer.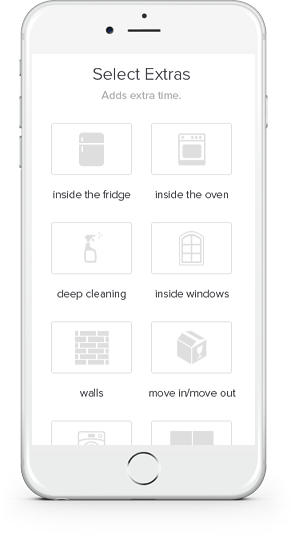 Customize your service
Use our checklists to ensure no spots are missed, or chat directly with your cleaner for special requests.
THE HIGHEST STANDARDS. THE HAPPIEST CUSTOMERS.
Are you a commercial space?
What other types of cleaning are there
FREQUENTLY ASKED QUESTIONS
Glimmr offers move out cleanings as an extra priced service to reflect the extra time needed for baseboards, uncleaned carpets, and other areas that have been hidden by furniture for quite some time. 
Please note that we are unable to guarantee your deposit. In addition, your cleaning professional is unable to move heavy furniture or climb ladders, as per our safety policy.
Yes, glimmr cleaners are equipped with most of the safe, family and pet friendly supplies needed to give your home a sparkle at no extra charge!
The only items we need you to provide are a hoover, a mop and a bucket.
Please let us know if you would like to provide your own special supplies by adding a note to your account after you book.
Glimmr only accepts credit/debit card payments for service. Card transactions for one time cleans are usually charged within one week of booking the clean. Card transactions for reccuring cleans are usually charged within one week of carrying out cleaning activities.
Our pricing is based on the number of bedrooms and bathrooms. Simply go to our booking page and enter this information and you will your price.
Glimmrs's hours of operations are 8:00 am to 5:00 pm. Our last scheduled service starts at 4:30 pm.
Our one hour window allows us to handle the unpredictability of cleaning services.  Homes are different sizes and require different levels of effort needed to make them clean.  So predicting the time spent at a home is incredibly difficult. In addition, we have to deal with other unpredictable factors like traffic, weather etc. Thanks so much for understanding.
If you have booked a cleaning based on an arrival window (8:30 to 10:30 for example), this denotes that the team can be there anytime during this period.  We will reach out to you if there are any major issues however. Alternatively, please contact us here to check on your service.
You can have a look at date and time availability when you are at checkout.
If you are not happy with your service, the let us know ASAP. If you're not happy with your cleaning, we will come out and re-clean. If you still don't think we did a good enough job to recommend us to your friends, we'll refund your money!
YOU'RE ONE STEP AWAY FROM A HAPPY HOME
CLEANING SERVICES LIVERPOOL
Liverpool is a coastal city in the north of England. It is located on the east side of the Mersey Estuary. Culturally, Liverpool is known for its popularity of the Beatles and other groups from the Merseybeat era. As a city internationally renown for its music, it was recognized by the Guinness World Records as the World Capital City of Pop. You'll find that Liverpool was the birthplace to world famous artists such as the Beatles, Cilla Black, the Zutons. The art scene excels as well and you won't find a city that has more galleries and national museums, except for London. Liverpool is also home to two of the largest football clubs in England (Liverpool and Everton). Liverpool FC is the most successful footballing city in England. There is definitely no shortage of things to do in Liverpool. If you're looking for architecturally beautiful buildings then the Georgian Quarter is home to some of the most elegant of housing. There are two cathedrals on Hope Street, the Metropolitan Cathedral and Anglican Cathedral which is the world's 2nd largest cathedral. On the flip side, head over to the Baltic Triangle and you'll find the hippest places in the UK. You'll find this area full of independent bars and cafes. Here are plenty of places to try out new quirky foods.
Why Choose Glimmr Cleaning?
You've seen our reviews, you've seen how we're the best domestic cleaning service in Liverpool, so don't hesitate and book Glimmr cleaning. If you find that we have not met the expectations you had, we have a 200% guarantee, but we're this confident in providing this because it never, or rarely ever happens. Our cleaning guarantee are just one of the ways that we have established trust with our customers, as well as having 24/7 cleaning support staff on demand. We also ensure that every cleaner is the best because we have a 7-step process instituted from the very start, which means we've got hundreds of the best cleaners in Liverpool that you cannot find elsewhere. We treat our cleaners really well so there's a very low turnover, so really, if you want the best premium cleaning services, then you must book with Glimmr.
We're Liverpool's most trusted House cleaning service!
POPULAR SERVICES WE OFFER
Commercial Office Cleaning Liverpool, Vacation Rental, Home Organization, Post Renovation Cleaning, Green Eco Friendly Cleaning, Airbnb Turnaround Cleaning, Move In Out Cleaning, Deep Cleaning, Regular Cleaning
AREAS WE COVER IN LIVERPOOL
Birkenhead, Bootle, Garston and Halewood, Halton, Knowsley, Liverpool Riverside, Liverpool Walton, Liverpool Wavertree, Liverpool, West Derby, Sefton Central, Southport, St Helens North, St Helens South and Whiston, Wallasey, Weaver Vale, Wirral South and Wirral West.
From Industrial Area to Must-see Relaxing Vacation Hotspot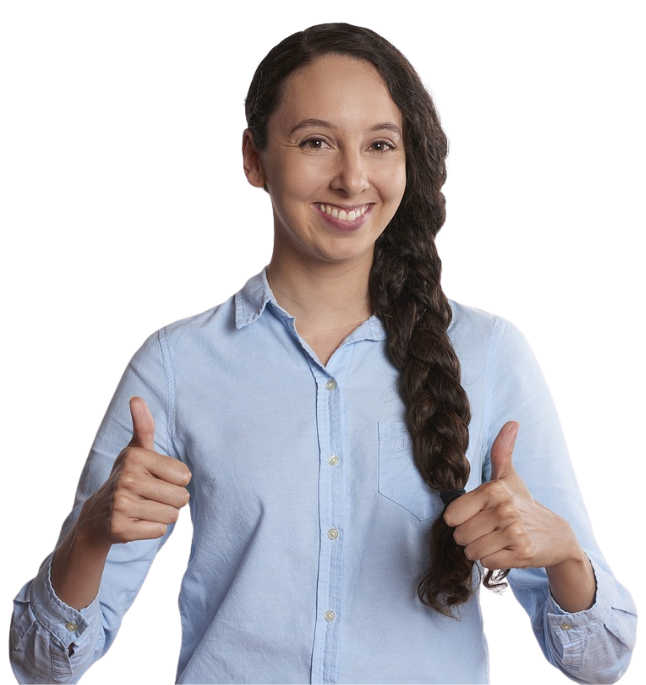 The Liverpool Cleaning Services That You Can Trust
Are you not tired of all the nonstop and tiring cleaning chores that needs to be done all over the house? Liverpool residents are known to have active and busy buzzy lifestyles. Unfortunately, that means that there is barely time and energy left in the day for a thorough and satisfactory housekeeping. Keeping up the urban lifestyle and also doing all those cleaning chores within your lovely Glasgow home is definitely not easy or quick to do. 
Glimmr is completely ready to serve the entire Liverpool area by providing all of the usual and one-time cleaning services that you might need at any time of day and any day of the year. As your preferred and number one cleaning company, we can guarantee you that we will consistently deliver supreme results in order to ensure that you too are proud to live in your pristine Glasgow home. A spotless home with a relaxed homeowner is way better than a semi-cleaned house with a tired housekeeper of his/her own homeowner. 
After a painfully long, back-breaking and tiring day, you could either choose to come back home to be greeted with plenty more body-aching tasks- your chores. Or you could walk into your pristine house instead. With no more chores that are in need of your attention, time and effort, you could now just kick up your feet, recline back into one of your favorite chairs and truly enjoy a relaxing night without a care in the world, and also without the need to finally erase that cleaning chore on your to-do list. And Glimmr is happy to give you the same experience.
Rely Only the Certified Trustworthy With Your Liverpool Home
Imagine that wonderful feeling when you walk into your Liverpool house that is clean but does not even require you to even lift a muscle. Imagine that pleased feeling when you get home from a long day of work when you walk into the pristine and fresh smell and atmosphere of your Liverpool home. And imagine all that time you could have spent living life to the fullest while Glimmr takes care of your Glasgow home for you! 
This is exactly what Glimmr provides to residents like you in Liverpool: a professional cleaning service that makes your home look its best and saves you a lot of time and effort from having to clean and tidy the house yourself. However, we are also fully aware that our company is not the only house cleaning company inside the Liverpool area. But what we can do is assure and guarantee you that we will provide you our most diligent efforts and our carefully vetted and selected staff to get the job done. These help give us a boosting advantage over the competition around the city. So, if you have never gotten that trustworthy and skilled house cleaning company in the past, well, Glimmer is pleased to prove to you that you have now. Give us a call today so we can immediately prove it!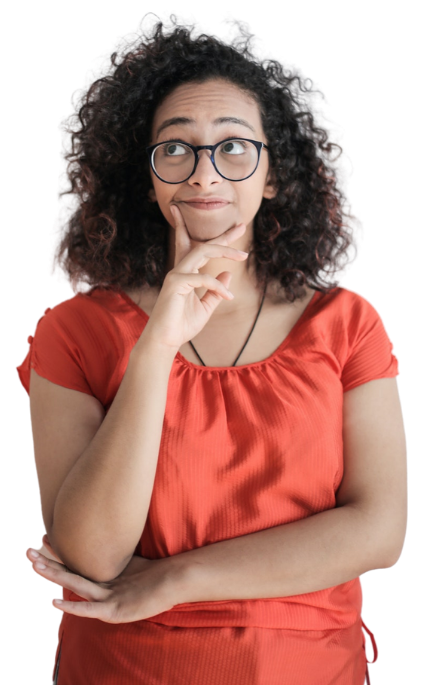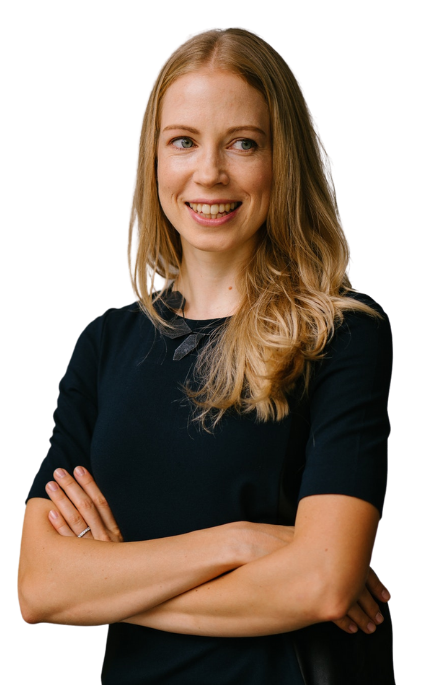 Absolutely Stress-free and Easy Online Cleaning Service Booking
Cleaning and tidying up your Liverpool home to give it that pristine look all on your own can be a bit, if not very, draining. You may be drained after a long and back-breaking day at work. You may have just come from your last class of the day, drained of course. You may even have come home from a long tour of the glorious city, not as draining but mentally and emotionally fulfilling while physically tiring. But do not fret as coming home and ending your day on a high note by stepping straight into a dirty and untidy house is a common experience for most of the local residents. But Glimmr completely disagrees that this has to be your experience too.
A filthy house is much more than just an eyesore for everyone. When your house is untidy and/ or unkempt, it is also unsanitary which could be an incubator for things that can possibly negatively affect your health. And we would not want that to then lead to grave consequences. It may even be a gruesome embarrassment when your friends or family members come by your glorious Liverpool home only to be unpleasantly greeted with a mess and gross stench. And that is not even the worst part. In some ways, a dirty house could lead to costly and extensive maintenance and repair tasks that could have simply been avoided if you just dialed or booked Glimmr to take good and special care of your house's cleaning needs. You cannot allow yet another day pass by with your cleaning and tidying up chores left on pending and pushed to the very bottom of your to-do list.
But boy do I have some good news for you! You can still enjoy all of the great benefits of a pristine Liverpool house without all the fatigue and stress part by just simply booking a cleaning service through Glimmr. Since we have screened and carefully chosen our quality crews, you can trust us that we will only send over our trustworthy, experienced, professional and hardworking cleaners to your house with absolutely no stress associated while you hunt for the right and reliable cleaning company. Your stress-free experience can begin as soon as you take just a few measly minutes out of your day to easily book a cleaning service that your Liverpool home truly deserves. If you really do want to enjoy the great benefits of living in a pristine home as quickly as possible, why continue to put it off and postpone it any further? Visit our speedy and easy-to-use online booking today!
Cross Out All Your House Cleaning Chores with Glimmr
Some of the cleaning companies in Liverpool often provide only a short range of services. Therefore, their select services might even leave you with a couple more chores to handle as they leave your residence that is supposed to be all cleaned up and tidy. 
But through Glimmr you will be able to schedule a cleaning service for routine chores, such as properly cleaning the bathrooms, heavily scrubbing the kitchen, completely dusting the furniture and appliances, and many more. But that is not all. You will also be able to request for unique and special services. These types of services include wiping down and sanitizing the doorknobs, deep cleaning the oven and microwave, cleaning up the dust off of ceiling fan blades and plenty more. You can even customize your cleaning service request that fits for your current cleaning needs snuggly. Through this, you will no longer need to select from a pre-written and set list of cleaning services. You can request for your own type of cleaning task and Glimmr will be at your door on the dot to deliver great results.
Glimmr wants you to love and be satisfied with the outcome that we produce. We also want you to see and feel the astounding results and experience that we have been consistently delivering to all our customers. You no longer have to immensely screen your cleaning crew all on your own before you will be able to enjoy the very much-needed benefits of a pristine home. Instead, you will just need to spend a couple of minutes of the day to book a cleaning service for your Liverpool home without any further delay. It is really that simple for you to cross out every single cleaning chore off of your to-do list just by booking through Glimmr's easy and speedy online service booking.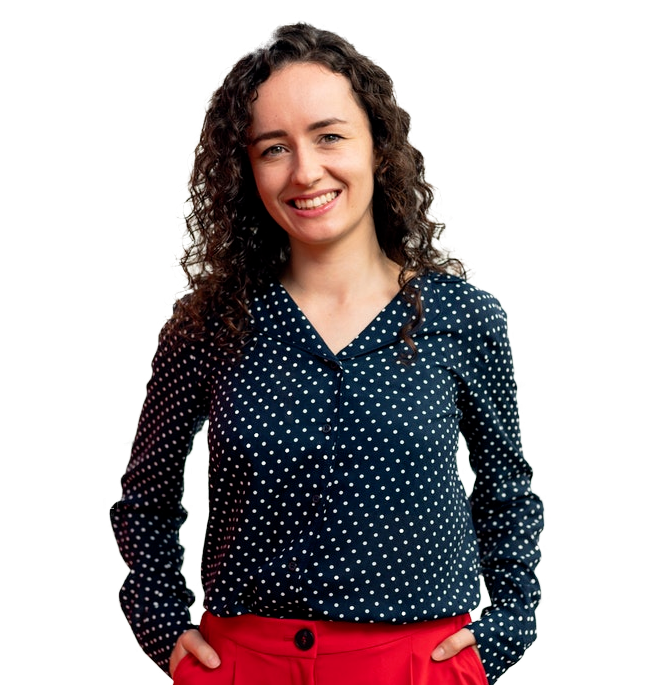 Top 10 Things To Do in Liverpool
Museum-hopping and a spot of afternoon tea, some vintage shopping followed by a sip in the bar at some of Liverpool's most popular drinking spots. Strolling in the Fab Four's footsteps, and then cheering your heart and soul out at a high-stakes football match. Either you are on the hunt for culture, sport, breathtaking architecture, or just simply a place to fill up on top-notch grub after a long day of sightseeing and touring, Liverpool truly does have it all.
Liverpool may be more known as the home of the Beatles, but this port city has maintained its reputation as one of the United Kingdom's most creative city all thanks to its proliferation of art galleries, listed buildings and national museums. As a matter of fact, it has the second-highest number of art inspired establishments, only after the capital- London. However, with so many choices and so many areas to explore, it can be tricky on knowing where exactly to start. Fortunately, this compiled list contains the best 10 things to do in Liverpool right now. And yes, we have done most of the hard work for you. You are welcome. Just make sure to head straight to these top attractions and hotspots so that you can be sure to have a fun and ecstatic time.
1. The Beatles Story
Did you know that there is an immersive walk-through that journeys into Liverpool's most famous quarter? Totally a place that is unmissable for both fans and non-fans. A must-see is an understatement. It is a place for those who want to be awed.
But why should you go if you are not a fan? This award-winning homage to the Fab Four definitely not just for fans since not only will you be finding out more than you could ever need to know about the iconic band, you will also get a taste of the swinging 1960's too. It has recreations of The Casbah, Mathew Street and The Cavern, and even some exclusive memorabilia and interactive areas. It even contains the biggest selection of official Beatles merchandise in the world, should you fancy splashing out on a memento.
2. Tate Liverpool
The Merseyside outpost of the Tate galleries is yet another must-experience.
How so? It is the cornerstone of the city's contemporary arts scene. This place was actually founded by Alan Bowness, who was the Tate's director in the 1980's. After he decided that he desired to open a so-called 'Tate of the North', the construction immediately began at a defunct warehouse in Albert Dock. Then the award-winning architect James Stirling was brought in 1985, which led to the eventual design of Tate Liverpool. It then stood with the simple elegance of a modern art gallery which also successfully maintains its historic warehouse features. Since its opening back in 1988, it has become a major player when it comes to hosting major touring exhibitions at Liverpool.
3. Anfield
Now, you might be wondering why the Liverpool Football Club's home stadium is on the list. But you must definitely go because the Anfield has been home to the Reds since 1892. A historic site indeed. But that is not to say other sports personalities have not graced the Anfield's hallowed turf. Boxing, tennis and rugby are the sports that have all been played here ever since the ground first opened back in 1884. A stadium tour is appropriate in order to reveal everything there is to know about the club's history. Plus, you will be able to peek inside the changing rooms, walk up the tunnel (while slapping the iconic sign, of course) and stand on the pitch itself.
4. Mersey Ferry
You have not lived if you have not tried the hop-on-hop-off ride along the Mersey! If Gerry And The Pacemakers had thought it was worth singing about, ithen it concludes that it is probably worth a ride. At the very least you will get good views of the stunning Liverpool.
You get to choose from a standard hop-on-hop-off cruise or a combination ticket which includes entrance to other Liverpool attractions and hotspots, such as the family-friendly interactive Spaceport attraction and the U-Boat Story- which is where you get to mooch around a genuine German submarine!
Back in 2018, one of the riverboats got 'dazzle painted' by the pop artist Sir Peter Blake to commemorate the centenary of the First World War Armistice. You better check that out too!
5. Sefton Park
The Sefton Park is basically a green haven in the south of the city. This has sprawled over almost a whopping 250 acres. This Grade I-listed park offers an abundance of luxuriant green space. Children would love the humongous playground, while those with a hankering for horticulture could explore the Victorian Palm House which houses Liverpool's fab botanical gardens. It even encompasses caves and waterfalls as if it is on a whole other continent altogether.
6. Radio City Tower
Liverpool's Radio City Tower is a little bit similar to Seattle's Space Needle. A fun fact is that this pointy landmark has been towering above the city ever since 1969.
So what is so special about the place? Well, there definitely are only a handful of places that have better views of Liverpool than those at the observation deck of Radio City Tower. It is officially known but rarely is referred to as St John's Beacon. This establishment is 138 metres tall and its 360-degree panoramas of Liverpool are just incredible. And just in case you have not figured it out already, Radio City also broadcasts from here. Just something to keep in mind.
7. Liverpool Cathedral
Liverpool Cathedral is known as the Gothic behemoth at the heart of the city. It is the largest religious establishment in all of Britain and it is even the fifth-largest cathedral in the entire world. It was built somewhere between 1904 and 1978. Although we do not know when exactly it was built, but we do know that it is usually open to the public every day of the year. Here you can admire and awe at the world's highest and widest Gothic arches, the United Kingdom's largest organ, and a wide array of beautiful stained-glass windows. The cathedral also hosts art exhibitions and charity dinners all throughout the year, so it is worth visiting but remember to check the website before your visit.
8. Shopping on Bold Street
Bold Street is Liverpool's thriving and independent shopping quarter. Only a few places have embodied the creative spirit of Liverpool's great Bold Street. This shopping haven is made out of collective independent businesses that has long been held by both locals and tourists. It is even considered as one of the city's coolest areas. Known as bougie and innovative, this street is the place to be for one-off vintage pieces, second-hand books, vinyl or quirky homeware made by local designers. Also, do not forget to drop by at one of the many tempting cafés, bars and restaurants to refuel while you browse and experience the lively Bold Street.
9. Merseyside Maritime Museum
The Science Museum is in the Digbeth area of the city, specifically at Millennium Point, Curzon Street, Birmingham, B4 7XG. It is said to be a great experience for all children since there is a lot to learn from here. This includes some supreme exhibits on the solar system and the Spitfire Exhibition on Level 1.
10. Museum of Liverpool
What is this place, you say? Well, you can probably guess what it is. This museum is dedicated to the city itself. And what better place it could have been on than on the banks of the glistening Mersey.
From Liverpool's unique geography to its rich history and vibrant culture, the Museum of Liverpool has an answer and explanation to everything you need to know about the wonderful Liverpool. Just a short gallop away from RIBA North, the museum actually documents the importance of Liverpool in relation to the rest of the United Kingdom and the vital role the port has played all throughout its history. Once you are inside, you will immediately be bombarded with a host of Liverpool-centric things, which includes some archaeological finds, the mythical liver birds, sporting paraphernalia and some very iconic tunes that get your spirit up.
Top 10 Fun Facts About Liverpool
This is a list of Liverpool facts that could go on forever, as iconic cities go, Liverpool has always been an inspiring and fun destination that is packed with a rich history and vibrant culture.
They did not call it The Second City of The Empire for nothing, but while you might be aware of more recent accolades, like the UNESCO World Heritage status, award-winning Hollywood exports like Jodie Comer, and the big plans that continue to shape up Liverpool's skyline, here's a few things you might not be very familiar with:
1. 
I am sure we have all heard about Stonehenge, but did you know that the Calder Stones that can be found in the Harthill Greenhouses in Calderstones Park are even older?
These six sandstone blocks used to be a part of a chartered tomb, that is believed to be Neolithic. This means they were established way before the Stonehenge, estimated to be somewhere between 10,000 BC – 4500 BC.
2. 
Liverpool is known to have Europe's longest established Chinese community. It is even known as the largest Chinese Arch in Europe. But it is also home to the oldest black community in the entire United Kingdom.
3. 
Born in 1809 at Nº62 Rodney Street, a Grade II property commission by his father, an affluent merchant, John Gladstone, William Ewart Gladstone was Liberal Prime Minister and Chancellor of the Exchequer on four occasions ever since 1868 until 1894.
When Gladstone finally resigned at the age 84, he claimed the title of Britain's oldest Prime Minister.
4. 
The RSPCA was actually founded on Bold Street in October 1809 with the RSPCA Liverpool Branch which is now the longest established animal charity in the entire world.
5. 
You will find the greatest variety of historic paintings, specimens, objects, and over 80,000 artefacts all at a single ownership at the National Museums Liverpool. It contains a Titanic lifejacket to Egyptian, Greek, Roman and Anglo-Saxon collections.
6. 
The Guinness Book of Records states that Liverpool is The Capital of Pop with more Scousers hitting Nº1 than any other town or city, making Liverpool a natural chart topper.
7. 
After celebrating its 800th anniversary back in 2007, Liverpool was known as the European Capital of Culture in 2008. However, it was also the first ever English city to be awarded with such a title. It even generated over £750 million for the local economy. What a boost!
Burne-Jones was the one who revitalised the tradition of English stained glass. In fact, a blue plaque commemorates his Birmingham birthplace at Bennetts Hill. You can also see and awe at the world's largest collection of Pre-Raphaelite paintings in the Birmingham Museum and Art Gallery.
8. 
All the way back in 1235, the Liverpool Castle stood erect on the spot of the Victoria Monument opposite Castle Street, surrounded by a moat.
While an inland river provided drinking water for the area which flowed down what is now known as Whitechapel and Paradise Street.
9. 
If you are into heavy metal, then you will be happy to hear that Birmingham has a connection to this genre.
Black Sabbath, Led Zeppelin and Judas Priest have all played their first gigs in the great Birmingham. But this city still tries to house a vibrant metal scene which is usually played out in venues such as the Tunnel Club and Scruffy Murphy's.
10.
Liverpool is very culturally diverse because based on the 2016 statistics, there are over 51% of people in the city that could speak a language other than English at home. In fact, there are more than 60 languages being spoken inside Liverpool every single day! A huge melting pot indeed.