Manchester's most reliable domestic
cleaning service.
Book a domestic cleaner in Manchester instantly below.

BOOK
Booking forms are tedious and take up too much time. Since we've identified this common problem, Glimmr aims to make the booking process for your clean as easy as possible. You can get yourself the best cleaning services in the UK within 60 seconds by filling in Glimmr's form. Why is it that simple? Because we have distilled our form to ensure that we only ask necessary details such as contact details, address and selection of services.

CLEAN
Whilst cleaning is an exhausting and draining activity, our Glimmr family is all about that cleaning life. Our cleaners in Manchester enjoy cleaning because it brings them satisfaction to see the dirt and grub removed. Let yourself get immersed within Manchester's offerings and book a Glimmr clean today, where you can be assured of the years of experience that every cleaner that we allocate to you has.

RELAX
Free time is not really free if you have to spend it on cleaning chores right? We understand the importance of living a fulfilling life, so give us 60 seconds of your time and we'll find your perfect cleaner that understands your needs and will make you happy with your new and improved home.
GLIMMR HAPPINESS
GUARANTEE
Our 100% Happiness Guarantee ensures that you receive the best cleaning experience. If you're not satisfied with the quality of service, let us know and we'll come back to re-clean at no extra cost.
WHAT'S INCLUDED IN A CLEAN
Living room & common areas
Customise your clean by adding instructions in your online account. They are sent directly to your cleaner's mobile app, ready for the clean.
Customise your clean by adding instructions in your online account. They are sent directly to your cleaner's mobile app, ready for the clean.
SERVICES WE PROVIDE
If you want domestic cleaning services in Manchester that are tailored and easy to book, then look no further. We've created a selection of services for you to choose from, because we know that you might have a different cleaning need depending on the occasion.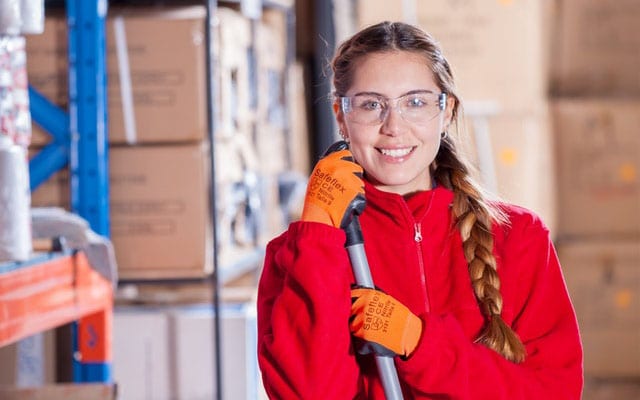 REGULAR CLEAN
Accumulation of dust is the number one nightmare that most people suffer from. With our cleaning services in Manchester, every cleaner is equipped to deal with such a situation. Our regular cleans are booked very frequently, like weekly or bi-weekly. Our regular cleans include cleaning counters and surfaces, which must be regularly maintained. With a regular clean, we can provide consistent efforts in cleaning your house, as we learn exactly what you need every week. This makes this relationship hassle-free.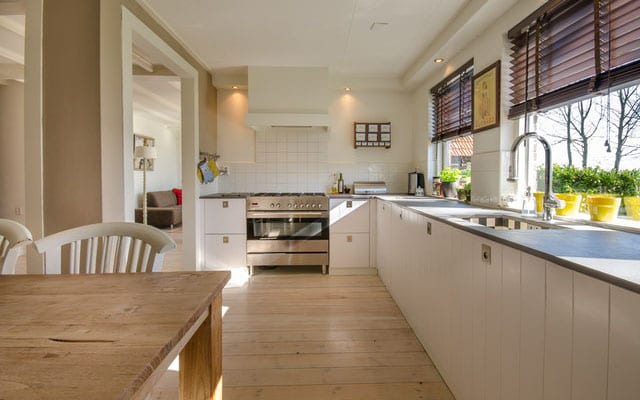 DEEP CLEAN
Deep cleans are cleans that tackle the areas that you are most afraid of, or are most time-consuming. These include hard-to-reach places and neglected corners, which you probably would need the right equipment for. Our cleaners are experts and know which solutions to use and which products to use. Armed with such knowledge, our cleaning services are the premium service that are required for these intensive cleans. Deep cleans are popularly booked monthly by our customers and that is the recommended time too.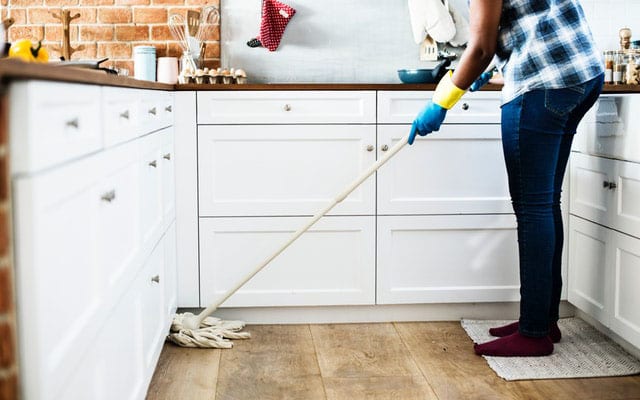 END OF TENANCY CLEAN
With end of tenancy cleaning in Manchester, it is an exhaustive process. As a tenant or a landlord, your contractual obligations are scary, knowing how intensive your clean should be and whether that stain you made 6 months ago will take away your deposit! Our cleaners in Manchester know how to tackle stains and fulfil a checklist which will help you with a peace of mind about your end of tenancy cleaning in Manchester. Our highly experienced team of Manchester cleaners will ensure that the next occupant will have no complaints about the cleanliness of the space. Book now to be stress-free, whether you're a tenant or a landlord!
Glimmr is made up of friendly home cleaning professionals that go the extra mile to provide QUALITY house cleaning service every time! We understand the importance of a clean, and happy home. We are here to help you achieve that. You can expect from us a transparent and seamless experience from start to finish. A simple booking is the first step you need to take before Glimmr comes in and WOWS you with a spotless cleaning, excellent customer service, and friendly cleaners!
OPERATING HOURS
8 AM - 5 PM
Monday to Sunday
PHONE NUMBER
020 8158 8505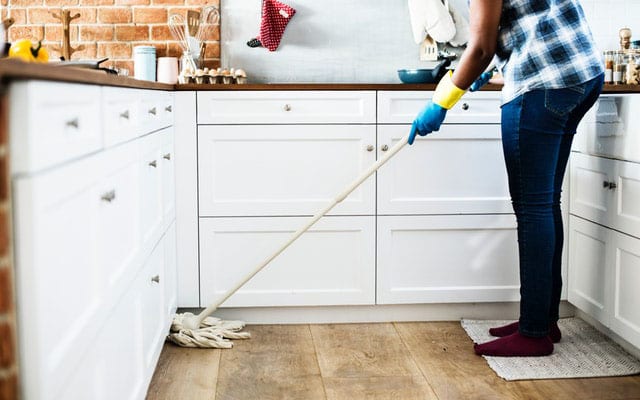 BOOK ON THE RUN
We're mobile friendly. Book just as easily from your mobile phone as you can on your computer.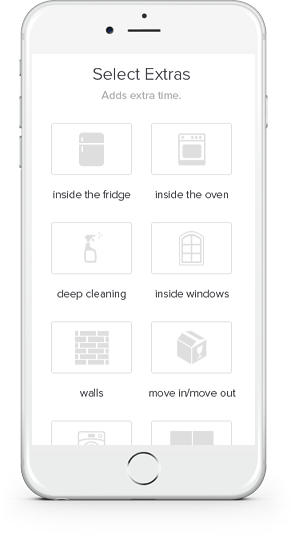 Customize your service
Use our checklists to ensure no spots are missed, or chat directly with your cleaner for special requests.
THE HIGHEST STANDARDS. THE HAPPIEST CUSTOMERS.
Are you a commercial space?
What other types of cleaning are there
FREQUENTLY ASKED QUESTIONS
Glimmr offers move out cleanings as an extra priced service to reflect the extra time needed for baseboards, uncleaned carpets, and other areas that have been hidden by furniture for quite some time. 
Please note that we are unable to guarantee your deposit. In addition, your cleaning professional is unable to move heavy furniture or climb ladders, as per our safety policy.
Yes, Glimmr cleaners are equipped with most of the safe, family and pet friendly supplies needed to give your home a sparkle at no extra charge!
The only items we need you to provide are a hoover, a mop and a bucket.
Please let us know if you would like to provide your own special supplies by adding a note to your account after you book.
Glimmr only accepts credit/debit card payments for service. Card transactions for one time cleans are usually charged within one week of booking the clean. Card transactions for reccuring cleans are usually charged within one week of carrying out cleaning activities.
Our pricing is based on the number of bedrooms and bathrooms. Simply go to our booking page and enter this information and you will your price.
Glimmrs's hours of operations are 8:00 am to 5:00 pm. Our last scheduled service starts at 4:30 pm.
Our one hour window allows us to handle the unpredictability of cleaning services.  Homes are different sizes and require different levels of effort needed to make them clean.  So predicting the time spent at a home is incredibly difficult. In addition, we have to deal with other unpredictable factors like traffic, weather etc. Thanks so much for understanding.
If you have booked a cleaning based on an arrival window (8:30 to 9:30 for example), this denotes that the team can be there anytime during this period.  We will reach out to you if there are any major issues however. Alternatively, please contact us here to check on your service.
You can have a look at date and time availability when you are at checkout.
If you are not happy with your service, the let us know ASAP. If you're not happy with your cleaning, we will come out and re-clean. If you still don't think we did a good enough job to recommend us to your friends, we'll refund your money!
YOU'RE ONE STEP AWAY FROM A HAPPY HOME
DOMESTIC CLEANING MANCHESTER
Manchester is the world's first industrialised city, isn't that fascinating, and its roots go back to AD79! Manchester is notable for so many things, it's the third-most visited city in the UK after London and Edinburgh. If you're wondering why, it's because it's famous for: architecture, culture, musical exports, media links, scientific and engineering output, social impact, transport connections and sports clubs. There's also Manchester University included which means there's a bustling nightlife for younger age groups. In Manchester, there's just much to do, places to visit and many's first's. Manchester Liverpool Road was the world's first purpose-built passenger and goods railway station, which means that those who are keen about transport and train spotting, will really love Manchester. There's too much history to see and activities to do! This family-friendly and student-friendly area of the UK means that there's no time to be wasted cleaning. Cleaning should be left to the experts and living your best life should be left to you!
Why Choose Glimmr Cleaning?
We've been around for ages, but it doesn't mean we're old with our practices. We constantly seek to innovate and ensure that our cleaning processes are effective and efficient, ensuring we can be competitive with the premium service we provide. Cleaning in Manchester will be the way of life for many of our cleaners, so let us take over and enjoy your weekend. There are so many things to catch-up on after work, and having a messy or dirty house might bring some calamity. Don't let yourself get stressed about such menial problems that are solvable through one booking away! there's life to live!
We're Manchester's most trusted house cleaning service
POPULAR SERVICES WE OFFER
Commercial Office Cleaning Manchester, Vacation Rental, Home Organization, Post Renovation Cleaning, Green Eco Friendly Cleaning, Airbnb Turnaround Cleaning, Move In Out Cleaning, Deep Cleaning, Regular Cleaning
POPULAR SERVICES WE OFFER
We're like fairy dust, we can deliver joy and cover a large area of land. To put this into simple words, you can refer us to any friend or family member because we're highly likely to cover the areas that they live in. These include: City of Manchester, Stockport, Tameside, Oldham, Rochdale, Bury, Bolton, Wigan, City of Salford and Trafford.
From a Mere Market Town to a Modern Metropolitan
This major metropolitan borough in northwestern England definitely has the atmosphere of two very different cities, a modern Manchester, and a mystical Manchester. We see the evolution of this city together with the emergence of the music scene and bands such as The Smiths and Oasis, as well as Gay Villages along Canal Street, the city really knows how to surprise the people. The historic core of Manchester is seen along 95km canals and 6 steam engines that are displayed for people to be able to experience the heat that came with the Industrial Revolution which brought Manchester on the map.
Known to many as the mild, moist, and misty city, Manchester is also one of the world's most compact and crowded metropolitan areas because of the growing "dormitory" districts of Cheshire in the South. The increase of international students also makes this city linguistically diverse, with up to 200 different languages spoken in the city, this truly is a melting pot of cultures. When you find yourself in Manchester, you not only bask in the thriving arts and music scenes, a wide range of different sports and world-famous clubs, but also literary festivals and professional orchestras.
In this city, not only are you going to be greeted by 2 different football clubs, Manchester United and Manchester City, but also by great architecture. From Greek classical and Victorian Gothic to Modern steel and glass structures, there is always a reason to be going about the streets of Manchester. The city's civic structures were meant to outshine London's with banks inside old Greek temples, warehouses with Venetian palace facades or the Town Hall with the most elaborate Victorian Gothic design, the architecture of the area will surely not disappoint.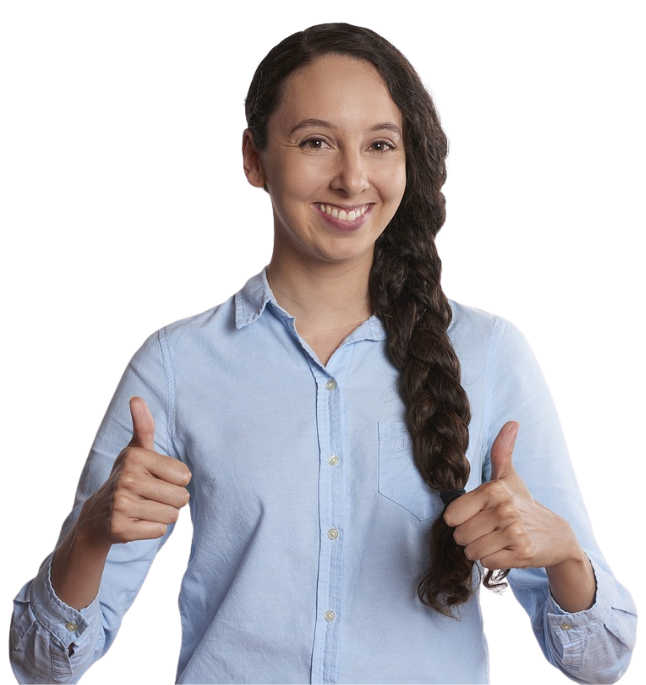 Cleaning Made Easy in Manchester!
We completely understand that cleaning may not be the favorite hobby of someone who lives a fast-paced and dynamic lifestyle, and most certainly nobody looks forward to coming home to a pile of laundry or a heaping of dishes waiting to be washed. These extra chores and tidying up may take up time and a lot of your energy, which can sometimes have negative effects on your health. This is why you can leave it to the professionals of Glimmr to take the heavy load off your shoulders and attend to the stains that need to be removed and hard-to-reach places that need wiping.
A well-cleaned home is not only beneficial physically, but also mentally as you are able to rid your mind of stress, being able to have visual clarity of your surroundings. Better air quality caused by a clean environment will also help with better productivity and sleeping time! This is definitely a must when you're always on the go. After a hard day's work, you deserve to relax in a clean and fresh home. While Glimmr professionals take care of cleaning and tidying up, you can simply chill at the nearest café or nook in your home as you carry on with what makes you happy and productive.
With a simple booking, professional cleaners can effortlessly organize your kitchen, clean your bathroom and freshen up your bedroom and all you need to do is relax in a clean home as Glimmr leaves you to experience a different kind of freshness!
Manchester and the Age of Cleaning
Back in the day, we used to do everything ourselves, from cleaning and organizing every nook and cranny of the kitchen to scrubbing bathroom floors and fixtures. These tasks used to take up a whole day, imagine a day dedicated to cleaning and missing out on opportunities! Nowadays, while most people have access to a computer or their mobile phones, with a simple touch of a button, you can easily contact Glimmr to have your Manchester home cleaned by professionals.
Save yourself the trouble by letting the professionals of Glimmr handle the dirty work. The modern times are now far beyond the technology brought about by the Industrial Revolution, but we have them to thank for the evolution of electronics and the humble washcloth. Your home will be in good hands as our professional cleaners are equipped with state-of-the-art appliances and tools as well as knowledgeable in techniques and procedures that make cleaning efficient and effective. You can expect only the best from our cleaners when you book with us!
With the rise of technology, specialized mops, and brooms, modern vacuums, and dusters, there is virtually nothing that professional cleaners can't handle. There is no place too big or too small, there is no floor too dirty or couch too dusty for professional cleaners to attend to. Dust mites and grime hiding in between crevices, folds, and hard-to-reach areas have no escape with Glimmr's professional cleaners as they will ensure that your home is left spotless and squeaky clean.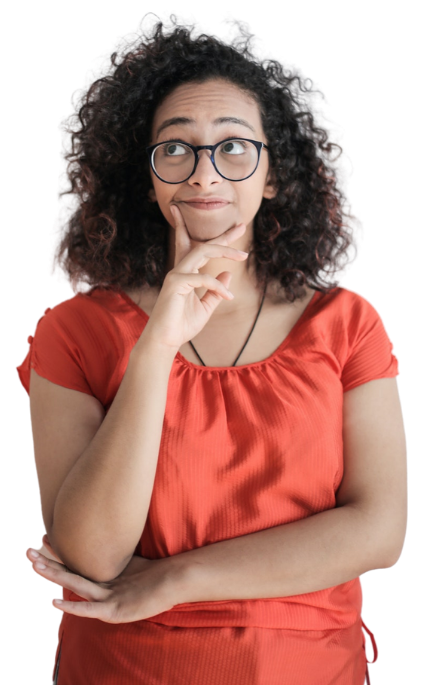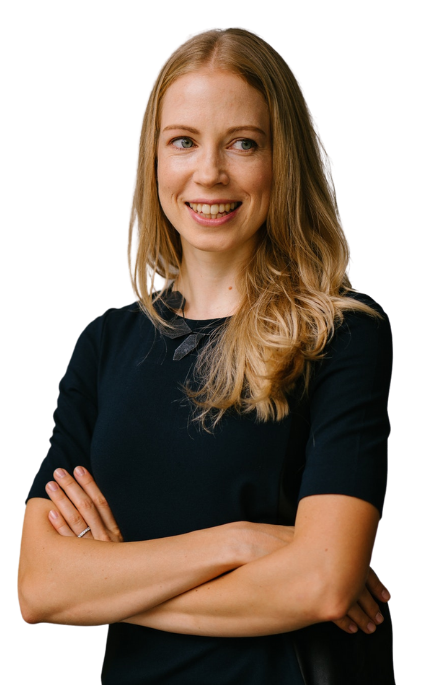 Cleaning Like Never Before
While everyone else is working or is at school, you don't need to be left alone to do the dishes and to clean the whole house! Sometimes it may seem therapeutic and relaxing, but more often than not, even just thinking of the accumulating chores and cleaning can bring about unwarranted stress and may even result in not getting anything done because there's so much on your plate. With professional Glimmr cleaners, we can help you clean your home, so you don't have to pick up a mop or a sponge!
A lot of local cleaning companies have specific cleaning services, which could mean that you still have to put in that extra effort to complete your house chores, but with Glimmr, you may opt to schedule cleaning services on a regular basis such as weekly or bi-weekly Regular Cleaning which will maintain a good level of cleanliness around your home and Deep Cleaning every 6 months to really rid your humble abode of grit and grime tucked away in every corner and fold. 
Keeping your home in pristine conditions has never been easier with Glimmr! Having these kinds of arrangements with professional cleaning services ensures that your home never falls into a cluttered or messy state again. Now you don't have to stress over house chores or keeping your home in tip-top shape again! All you need to do is book the services you need with us and simply sit back and relax.
Superior Cleaning and Much More!
There comes a time when you have been cleaning all weekend long, but you just can't seem to organize your shelves in the most efficient way, or your nose still itches from the dust in your apartment. Not to worry, the friendly professional cleaners of Glimmr will go the extra mile for you and make sure that your home is the very definition of clean every time you book with us. With a variety of options of Regular Cleaning and Deep Cleaning services, Glimmr makes sure that your home is intensively cleaned from top to bottom, from shelf to shoe, without missing a spot!
Even when no one in your household is ill, you should still regularly clean and disinfect your home. Dust, being a common allergen for young and old alike, may accumulate inside your home without appropriate meticulous maintenance.  Proper cleaning effectively prevents these common irritants of the eyes, nose, and throat. Who wouldn't want a safe and healthy home to come back to after a busy day at the office or school? Luckily Glimmr is available in Manchester to easily provide the necessary cleaning service that your home may need.
Ultimately, Glimmr's end goal is to be able to amaze you with a fresh and spotless home that you will be able to enjoy and thrive comfortably in. As the saying goes, an ounce of prevention is better than a pound of cure, surely, our professional cleaners take extra measures to make sure that your home is safe.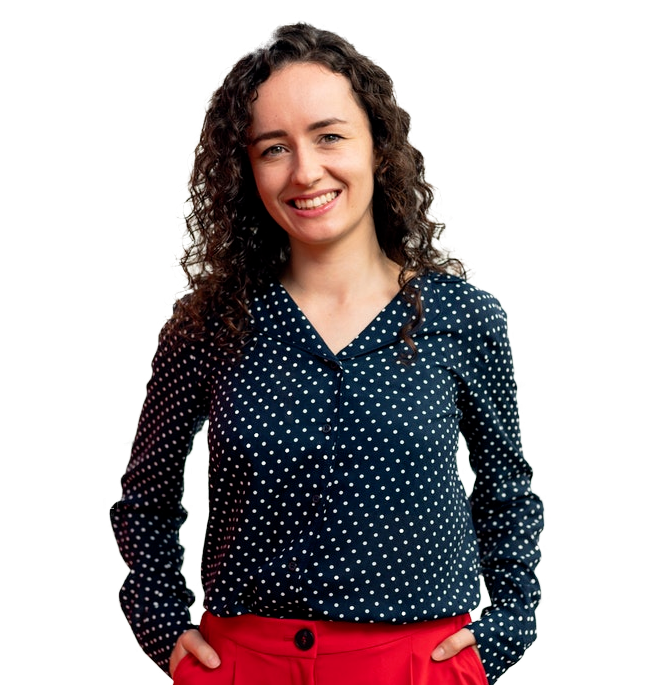 Top 10 Things To Do in Manchester
Whether you are a keen day tripper wanting to learn about the city for its world-renowned restaurants, theatres, clubs, and modern art exhibitions, or you really insist on knowing the true city by listening to The Smiths while cheering for Manchester United and Manchester City, the buzzing city of Manchester has a lot to offer!
1. Wander Down Beech Road
Beech Road is filled with small local businesses such as cafes and shops that offer Bloody Mary's, Burgers, and of course, tea! This bohemian high-street may have been commercialized to suit the new lifestyle, but there are still hidden gems along Beech Road that still feature eccentric shops.
2. Marvel at the Town Hall's Architecture
Situated upon Albert Square, this Victorian Gothic Architectural masterpiece has been used as a location of multiple TV shows and movies such as "Hell is a City", "Queer as Folk" and "Sherlock Holmes" to name a few. Designed by Alfred Waterhouse, the Town Hall brags its staircase, clock tower, and halls decorated with murals by Ford Madox Brown.
3. Flip Through Vinyls
Independent vinyl stores such as Vinyl Exchange, Eastern Bloc, and Piccadilly Records have been world-renowned for their extensive collections. Away from the City-Centre is another vinyl store called Sifters, which has been immortalized in "Shakermaker" a song of Oasis, the famous English Rock Band. Kingbee Records also offers a range of treasures that frequent customers often fly in from New York with empty suitcases just to be able to bring home hidden gems!
4. Enjoy Happy Hour with Craft Beer
If you're a fan of premium craft beer, then Manchester is the City for you! This locale is home to some of the finest beer producers in the world. There are a number of Specialty Bars are scattered throughout the City with craft beer running on tap within walking distance of the Piccadilly Gardens and Rochdale Road. It wouldn't be surprising if Manchester will be hosting Beer Festivals almost like a Civic Celebration with crowds and crowds of people, live music, and maybe even international Craft Beer producers as well. In Manchester, a celebration of beer will not be surprising as there will always be a local brewery or pub near you wherever you are in the lovely city.
5. Visit Literary Hidey-holes
The Manchester Central Library boasts an astoundingly beautiful building inside and out, as well as a wealth of works within. Another incredible feat of architecture is the oldest surviving public library is Chetham's in Manchester which is known for its dark and wood-paneled interiors that are reminiscent of Harry Potter's Hogwarts. The John Rylands Library is also another architectural masterpiece worth mentioning because of its Victorian Gothic design which compliments the Town Hall's design on Deansgate, one of Manchester's most historic thoroughfares.
6. Learn a New Skill or Hobby!
As the whole world is taken by storm with the arts and crafts scene, Manchester is home to craft and design Centers that host regular workshops on traditional crafts such as screen printing, watercolor painting, and silver jewelry making to name a few. There are also lessons on terrazzo tile making, calligraphy, and embroidery hosted by Form, a lifestyle store.
7. Immerse yourself in Two Manchesters
What would Manchester be without the football chants and fans? Manchester United and Manchester City are the two teams that rival on the field. These teams offer tours and behind-the-scenes opportunities for locals and tourists alike. If you aren't a fan of the teams, then you may still want to drop by the National Football Museum, the city center of Manchester where you can easily geek out on your favorite team's league history, put your football skills to the test and learn about the beautiful history of the game. On a side note, you can find the 'Sleeping Beckham' by Sam Taylor Wood, the 1966 World Cup Ball, and a ton of women football players memorabilia from 1906.
8. Play Beer Pong in a Victorian Bath
Playing beer pong in a 1900's Victorian Bath does seem like a long shot, but the now-empty pool does host some of the best events in the City including the Independent Manchester Beer Convention. The ornate design and Edwardian tiles of the poolside changing rooms are left preserved. When the Victoria Baths opened in 1906, they were known as the "municipal bathing institution" and "a water palace for every citizen of Manchester" that provides a space for swimming, bathing, and leisure. This institution features stained glass, terracotta tiles, and mosaic floors, which were common ornate period architectural pieces.
9. Chill out in a Millennial Pink Room
Four floors of music, food, and of course, entertainment. Manchester's music scene is a major part of the culture that is Manchester, and with the likes of Oasis, The Smiths, and Chemical Brothers, bands of all ages and genres have started here and continue to thrive in the global music industry. So you can't really say for sure that you went to Manchester without experiencing a live gig for yourself, because some years ago, a band played in a faintly-lit and beer-flooded atmosphere that drew a young crowd, and years later they're going on world tours. Bands that start in small watering holes always find their way to world tours, and Manchester has never been more proud!
10. Join the Pride Parade
Nothing says the modern human being more than the annual LGBTQ+ celebration in Manchester, one of the biggest Pride festivals in Europe. Manchester has always been known for its clubs, pubs, restaurants, and communal watering holes, but nothing screams fun like a night out in the Gay Village where lavish pink party people have mastered the art of keeping the night young! Though Canal Street has always been a landmark where the LGBT community can call their own, this major tourist destination is open to anyone and everyone who wants to enjoy a beautiful and delicious slice of life of a locale that was made by and for a community.
Top 10 Fun Facts About Manchester
Before you head over to Manchester, you may want to read about what makes the city lively and fun, so you can adjust your schedule and fit everything in your itinerary, because this locale has a lot in store for you!
1. Mummies in Manchester
The University of Manchester is the only school in the world where you can study BSc Biomedical Egyptology, or in other words, Mummy studies. What started as research in the 1970's had developed into an entire methodology and process for the study of human and animal mummification. Investigatory projects began in the year 2000 and was then inaugurated as the Ancient Egyptian Animal Bio Bank in 2010. This Bio Bank holds data for over 807 animal mummies and shared these artifacts across the continent and North America.
2. The Vegetarian Society
You heard it right! Manchester is where the meat-free diet started, during the 1800's as Reverend William Cowherd advocated a vegetarian diet. In a small Salford Chapel Cowherd invited those who might be interested in supporting his claim that "If God had meant us to eat meat then it would have come to us in edible form, as is the ripened fruit." Salford Chapel then became the first vegetarian church in the city, then grew the Vegetarian Society, the very first long-term organization to have a meat-free diet. With more and more people turning to Vegetarianism, some even go the extra mile as to opt a vegan lifestyle.
3. Rolls meet's Royce
When it comes to cars, there really isn't much you need to say about a Rolls-Royce. The Rolls is traditional, expensive, and tailored only for the very few, which makes it easy to loudly whisper attention and respect. Who would've known that on May 1904 Charles Rolls drove in Henry Royce's 10hp car and eureka! It was a match made in heaven as Charles had finally found what he had been searching long and wide for. They then agreed to make the best cars that people had ever seen and sold them under the name Rolls-Royce.
4. The Origins of Football
The World's first professional football league created in the Royal Hotel in Manchester on April 17th, 1888. The original name was "Association Football Union" but was found to be named too close to the "Rugby Football Union" therefore changing the name entirely to "The Football League." On September 8th of the same year, the very first season started with 12 clubs, which include Aston Villa, Blackburn Rovers, Derby County and Everton, to name a few. As years went by, sponsorship for the league kept drastically changing, and the league was called different names. Finally, in the latter part of 2016, the league rebranded itself to the "English Football League" which is also the name of the governing body. Unfortunately, the Royal Hotel is now long gone, but a commemorative red plaque remains on the site where it used to be on Market Street.
5. The Invention of the "Car-puccino"
As odd and ridiculous as it may seem, in 2010 a car was driven from London to Manchester, but it was no ordinary car. This vehicle had run completely on coffee beans. You may be wondering how the "Car-puccino" ran precisely on 11,000 espresso equivalents? The answer is simple, really. Coffee granules contain a small amount of carbon, which is key in making a car run. It can reach speeds of 60 mph and an average of around one mile per 56 espressos. Now if your cup of coffee can't get you started on your day, know that 56 of them could get a car moving forward.
6. Multi-lingual Manchester
 With a population of around half a million people, Manchester is known to be the most linguistically diverse city in England. Not only does it have a reputation of having a variety of Indian, Lebanese, Palestinian, Turkish and Persian Food, summing up to the Curry Mile of Manchester, but this also entails a melting pot of cultures and languages in the area. Everyday over 200 languages are being spoken in the City of Manchester, showcasing how diverse and unique the locale is, with an estimated half of the population being able to converse in another language and not just English.
7. First Ever Free Public Library
Sir John Potter, the Mayor of Manchester in the year 1850 passed The Public Libraries Act and decided to raise money to buy a building to fill it with books. This public library did not need a subscription, and in fact, residents can simply borrow a book for free. The Royal Family was in full support of this initiative that Prince Albert wrote to the Mayor and donated 18 'handsome' books. He then adds that the books in the library should be freely accessible to people of all classes and with no distinction. Charles Dickens was also very involved with this project and was with them every step of the way until the library was ready.
8. Home of the First Computer
The Small-Scale Experimental machine or the Manchester Baby was specifically the world's first electronic stored-program computer and ran for the very first time on June 21, 1948. This revolutionary machine was built by Frederic Williams, Tom Kilburn and Geoff Tootill of the University of Manchester. This invention was not intended to be used as a practical computer but was designed as a testbed for the random-access memory (RAM). 50 years after the invention of the Manchester Baby, the Manchester Mark 1 acted as a prototype to the Ferranti Mark 1, which was developed to be the first commercially available general-purpose computer. A full-scale working replica of the Manchester Baby has been placed on display at the Science and Industry Museum.
9. Splitting Atom
Although not everyone is knowledgeable in the field of advanced sciences, including their importance, it is worth mentioning that for the first time, an atom was split in Manchester. This scientific breakthrough is a world changing result of Ernest Rutherford's work in 1917 at the University of Manchester. This discovery established the existence of an atomic nucleus, thus establishing the field of nuclear physics in Manchester. Long-term developments from this discovery includes the creation of radiotherapy and nuclear power. The identification of different parts of an atom has been crucial in the field of science as this is a basis of knowing how other elements and atoms interact with each other.
10. A City of Awards and Prizes
Manchester was awarded a City of Literature status by Unesco in 2017, joining only 28 other countries in the world. In 1653, Humphrey Chetham left some money together with his will to fund one of the first reference libraries in England, which proves a sustained history of writing activities in Manchester. With more than 40 arts and culture festivals, including the Manchester Literature Festival, 4 historical libraries, 23 public libraries and 2 writing schools, it isn't surprising that this City will be awarded "City of Literature," it was only a question of when.