Sheffield's most reliable domestic
cleaning service.
Book a domestic cleaner instantly below.

Book
Booking a Sheffield cleaning has never been easier. We have designed a booking form which lets you book a top rated cleaner in 60 seconds. Simply select the date and time you'd like your domestic cleaner to show up, choose the cleaning plan you want, tell as your address and pay. We'll manage things from there!

Clean
Our cleaners in Sheffield will arrive within the 1-hour arrival window you chose. All you need to do is show them around your home and your cleaner will be ready go. Leave us to the dusting and cleaning of your bathroom, kitchen and surfaces. This is our passion and something we truly love doing!

Relax
Once booked, there's nothing left for you to do! Just wait for your designated cleaners in Sheffield to come at your desired time. They'll come with all the supplies needed to get the job done. Simply show them around and off they'll go. All you need to do is just sit back, relax and let them do the chores you don't want to!
GLIMMR HAPPINESS
GUARANTEE
Our 100% Happiness Guarantee ensures that you receive the best cleaning experience. If you're not satisfied with the quality of service, let us know and we'll come back to re-clean at no extra cost.
WHAT'S INCLUDED IN A CLEAN
Living room & common areas
Customise your clean by adding instructions in your online account. They are sent directly to your cleaner's mobile app, ready for the clean.
Customise your clean by adding instructions in your online account. They are sent directly to your cleaner's mobile app, ready for the clean.
SERVICES WE PROVIDE
Domestic cleaning services in Sheffield are Glimmr's forte, and this is due to the fact that we have been around for many of years, old enough and wise enough to know what each house really requires and so our customers don't need to say much to us. We do the cleaning job that exceeds your expectations. Whichever service you choose, our cleaners in Sheffield will provide a cost-effective and reliable service.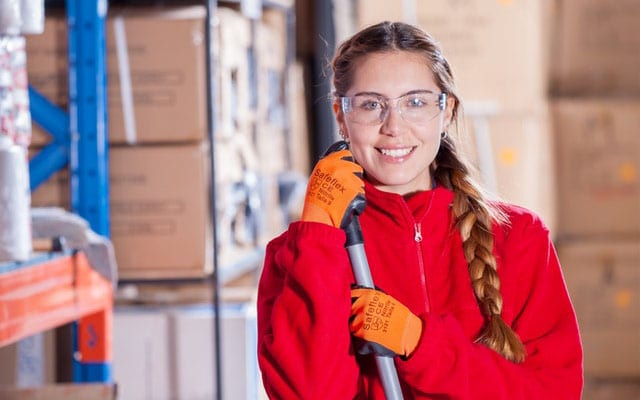 REGULAR CLEAN
Cleaning in Sheffield is one of our most highly rated services, because we have hundreds of clients within Sheffield that have referred us and booked us for regular cleans. Our customers want to know that Glimmr is always there to clean their surfaces, light switches, bathrooms and so on. Our customers also enjoy the benefit of every cleaner being able to understand any special instructions that you may have, so it'll be a truly bespoke cleaning service. Why not book our cleaners in Sheffield today?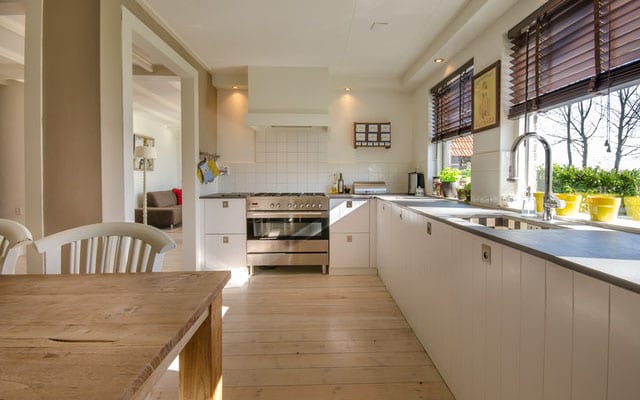 DEEP CLEAN
Deep cleans are intensive cleans that are booked by clients on a fortnightly or monthly basis to rid themselves of the sticky things in the corner that shouldn't really be inhaled or touched! Our cleaners in Sheffield are professionals, so they won't be afraid to tackle the grime and put the right cleaning equipment and solutions to the areas of interest. Our deep cleans can help with behind the appliances, behind the curtains and behind the radiators...things you forgot about.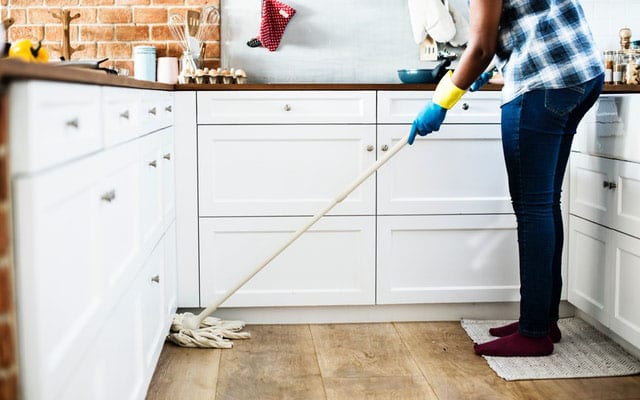 END OF TENANCY CLEAN
End of tenancy cleaning in Sheffield is truly a premium service because we have invested in starting relationships with tenants and landlords, meaning we know what both sides expect and desire. The next occupant of the flat, apartment or house will love the new and clean space that Glimmr cleaners have made it to be. Our cleaners in Sheffield have cleaned hotels, meaning you can expect your place to look the cleanliness of a hotel afterwards. You might even want to move back in! Book end of tenancy cleaning in Sheffield to experience this novel feeling, even if you're not moving out!
Glimmr is made up of friendly home cleaning professionals that go the extra mile to provide QUALITY house cleaning service every time! We understand the importance of a clean, and happy home. We are here to help you achieve that. You can expect from us a transparent and seamless experience from start to finish. A simple booking is the first step you need to take before Glimmr comes in and WOWS you with a spotless cleaning, excellent customer service, and friendly cleaners!
OPERATING HOURS
8 AM - 5 PM
Monday to Sunday
PHONE NUMBER
020 8158 8505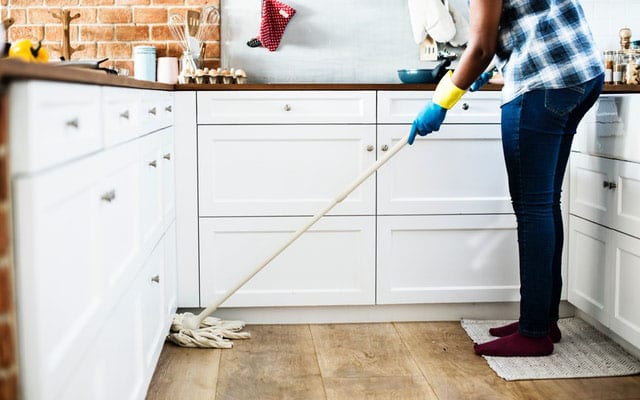 BOOK ON THE RUN
We're mobile friendly. Book just as easily from your mobile phone as you can on your computer.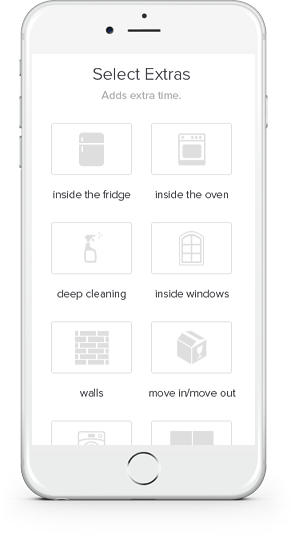 Customize your service
Use our checklists to ensure no spots are missed, or chat directly with your cleaner for special requests.
Are you a commercial space?
What other types of cleaning are there
FREQUENTLY ASKED QUESTIONS
Glimmr offers move out cleanings as an extra priced service to reflect the extra time needed for baseboards, uncleaned carpets, and other areas that have been hidden by furniture for quite some time. 
Please note that we are unable to guarantee your deposit. In addition, your cleaning professional is unable to move heavy furniture or climb ladders, as per our safety policy.
Yes, Glimmr cleaners are equipped with most of the safe, family and pet friendly supplies needed to give your home a sparkle at no extra charge!
The only items we need you to provide are a hoover, a mop and a bucket.
Please let us know if you would like to provide your own special supplies by adding a note to your account after you book.
Glimmr only accepts credit/debit card payments for service. Card transactions for one time cleans are usually charged within one week of booking the clean. Card transactions for reccuring cleans are usually charged within one week of carrying out cleaning activities.
Our pricing is based on the number of bedrooms and bathrooms. Simply go to our booking page and enter this information and you will your price.
Glimmrs's hours of operations are 8:00 am to 5:00 pm. Our last scheduled service starts at 4:30 pm.
Our one hour window allows us to handle the unpredictability of cleaning services.  Homes are different sizes and require different levels of effort needed to make them clean.  So predicting the time spent at a home is incredibly difficult. In addition, we have to deal with other unpredictable factors like traffic, weather etc. Thanks so much for understanding.
If you have booked a cleaning based on an arrival window (8:30 to 9:30 for example), this denotes that the team can be there anytime during this period.  We will reach out to you if there are any major issues however. Alternatively, please contact us here to check on your service.
You can have a look at date and time availability when you are at checkout.
If you are not happy with your service, the let us know ASAP. If you're not happy with your cleaning, we will come out and re-clean. If you still don't think we did a good enough job to recommend us to your friends, we'll refund your money!
YOU'RE ONE STEP AWAY FROM A HAPPY HOME
DOMESTIC CLEANING SHEFFIELD
We want to make your life as easy as possible so we've boiled down our services into 3 main types: Regular, Deep Cleaning and End of Tenancy. Once you have booked your cleaning plan, we'll also give you option to add on any extras, for example, carpet, oven cleaning or even ironing. We'll always provide the best cleaning products that get rid of even the toughest limescale!
We also do Airbnb Cleaning!
If you run have an airbnb or you are a property manager then you can set up a third party cleaning service like ours. All our cleaners have worked in 5* Hotels so know the quality that you are expecting. You'll find our services' prices to be very reasonable. Book your Glimmr cleaning today and we're confident that you will agree with our service being the best you have ever experienced.
Why Choose Glimmr Cleaning?
Here at Glimmr we are home to the very best cleaners in Sheffield. Whatever your situation, be it a party, your oven is particularly greasy, you're moving house, or you just want a regular cleaning, then our domestic cleaning services are exactly what you need. You'll find that our team of dedicated local cleaners have all trained at the top 5* Hotels across Sheffield. They can come weekly, fortnightly, monthly or just for one off cleans.
Here are a few reasons why you should use our services in Sheffield:
We're Sheffield's most trusted House cleaning service!
POPULAR SERVICES WE OFFER
Commercial Office Cleaning Sheffield, Vacation Rental, Home Organization, Post Renovation Cleaning, Green Eco Friendly Cleaning, Airbnb Turnaround Cleaning, Move In Out Cleaning, Deep Cleaning, Regular Cleaning
AREAS WE COVER IN SHEFFIELD
Every cleaner in Sheffield is highly experienced in the area, you could probably ask them for directions! However, we're your cleaners in Sheffield so let's fully immerse our roles as cleaners and customers. This is to demonstrate that we know your Sheffield really well, and so we also include these different locations: Attercliffe, Beighton, Chapeltown, Deepcar, Frecheville, Greenhill, Handsworth, Longley, Neepsend, Oughtibridge, Stannington, Stocksbridge, Walkley, Woodhouse, Tinsley
Sheffield, The Steel City
Sheffield is a historic city in a metropolitan district in South Yorkshire, England. Even though the city of Sheffield was recently regenerated, it has still preserved its history. This city is about 160 miles (260 km) northwest of London. Sheffield is within the county of Yorkshire.
If you're looking forward to visiting Sheffield you should know that it is the 4th biggest city in England and buzzing with businesses and life! It is one of the greenest cities in the UK as there are more trees than per person. Sheffield has jewel-like scenery which is like a breath of fresh air. Especially for people who want to escape city life and pollution, Sheffield is the perfect remedy. Sheffield has a rich historical background. This city carried out an important role in the industrial revolution. Sheffield was the hub of innovation and technology and later on, the city of Sheffield grew as it made its name in the international market for its iron and steel production, becoming a top manufacturing city in the world. Interestingly, this is where the name 'Steel City' comes from.
Sheffield is one of England's most interesting cities, from its museum to its very own national park. It is also home to the world's oldest football club, Sheffield FC, and the world's oldest football ground, Sandgate. Sheffield is certainly a beautiful and ancient place. It has a gorgeous setting surrounded by trees and greenery giving it a hint of a medieval Yorkshire landscape.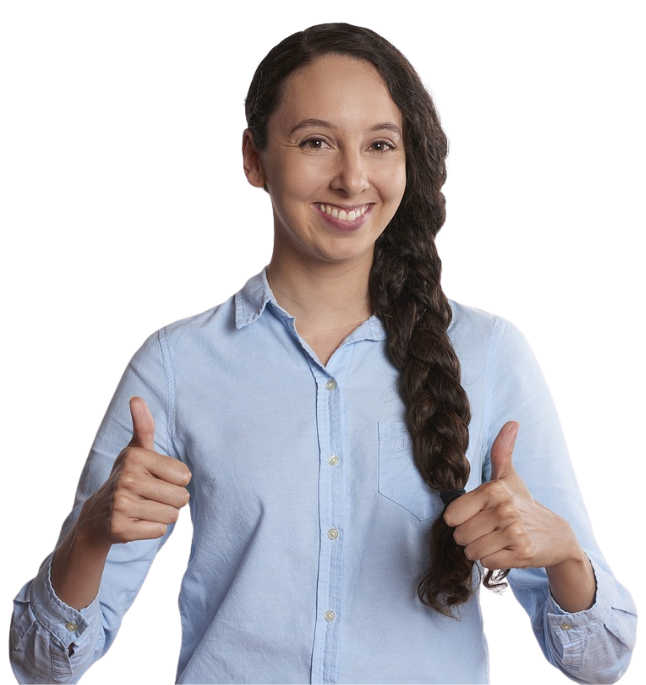 Sheffield's Very Own Dust Busters
It is tiring to come home after a long day, where you just want to relax and be comfortable in your pyjamas, but you realize that there are piles of dishes to do! Some days there is laundry and others, the house is drowning in dust and needs a thorough vacuum but you just have too much on your plate and don't have the time to clean the house yourself. 
However, Glimmr cleaning services are here for you! Book an appointment for Glimmr's fast and thorough home cleaners to come and rescue you and your house. Our cleaners are efficient and trained professionals who will give your house a deep clean while you relax and watch your favourite show or hang out with your friends. Our cleaner will also tidy up and do general house cleaning for your house if you are not looking for a deep clean and just want fast and simple tidying up. 
The importance of a clean and tidy home is imminent as it not only hinders your everyday physical life but it can be very damaging to your mental well-being as well. As the stress of too many tasks and the anxiety of an unclean house builds up, turn to the cleaners of Glimmr Sheffield to come and rescue you from your mess!
Certified Professional Cleaners Of Sheffield
Are you tired of the constant dust piling in your house? Look no further as the Glimmr team will come to your rescue! When you go back home, instead of the usual messy lounge and rooms you'll be greeted with a spotless and clean house. Glimmr Sheffield offers a variety of services for our customers' satisfaction and preferences. Our reliable cleaning team will clean your house from every nook and crook. From general house cleaning, deep cleaning, end of tenancy cleaning to carpet cleaning and oven cleaning. We offer a range of trustworthy services just a click away! The team at Glimmr is selected after a meticulous screening process so you needn't worry about anything.
We always send a team of 2 people to ensure that maximum time is saved to ensure the competency we promise you. Moreover, not only do we offer the best cleaning services options there are to offer but we also have extra services and time that our valued customers can choose such as; Cleaning Products, One extra full hour of ironing, cleaning the inside of the Fridge, cleaning inside the oven, clean inside windows (per window), providing vacuum, mop and Bucket, Bed Changing (per bed) and much more.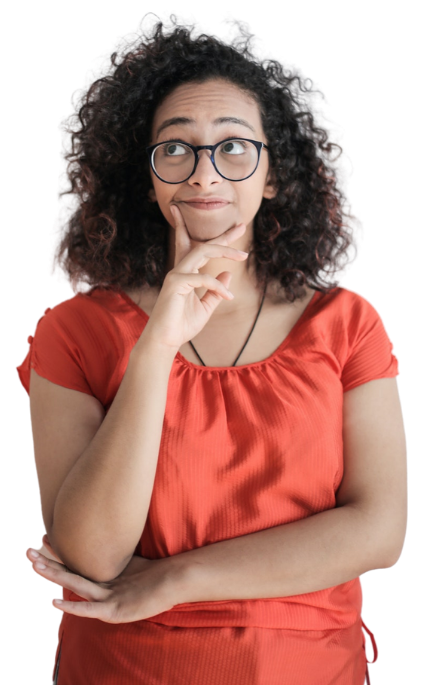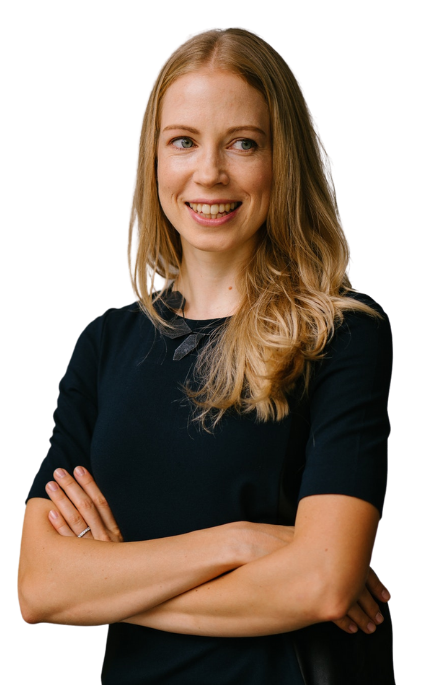 The Best You Could Ask For!
Professionalism, organization, and consistency! What more could you ask for? 
We guarantee you that every one of our cleaners has been cleared and screened, ensuring they are reliable and trustworthy professionals as you might be worried about the legitimacy of booking a cleaning service and giving outsiders access to your home.
Cleaning is not everyone's cup of tea and neither is it a hobby of most people. Permit Glimmr to show you legitimate friendly individuals who just want to help you clean your home! It is totally understandable that you do not have time to carry out the chores yourself. In this fast-paced and bustling world, it is hard to even take time out for yourself so doing laundry and dusting might be a stressful task for you. . Book our cleaners and choose the day and time you would like them to come and clean your house while you relax. Cleaning, dusting, and tidying a room or house is an exhausting task, however, our team of certified cleaners in Sheffield loves the chores you hate!
After a long and tiring day, you have the right to unwind in a spotless and clean home and the last thing you would want is to enter a house full of mess. Book Glimmr proficient cleaners who can easily arrange your kitchen, spruce up your room and tidy your restroom.
Fast and Efficient Cleaning In Sheffield
Sooner or later you will have to clean up your house as staying in a disorganized and chaotic environment can be hazardous to your health. It can induce discomfort in an individual and cause stress. It's not easy handling yourself with messiness all around which is why when we promise we'll make it all better for you, we'll deliver. Our staff is not only trained in the task of cleaning but also perfect for receiving exact instructions from you. All specifications that you may have, you name it and we'll do it for you. 
You can book Glimmer Sheffield's cleaning services in just 60 seconds then sit back and relax. 
In any event, when individuals do recruit cleaning organizations, they are frequently baffled that the following period of the interaction, recruiting, and affirming via telephone is required to book and avail of such services. Fortunately for you, Glimmr London puts stock in a fast reserve. We have made a concise interaction plan ensuring feasibility for our valued customers. This is because our web-based booking measure was made to be both straightforward and pleasing to the eye. Along these lines, expect your booking interaction to require just minutes of your important time. Our internet booking website likewise permits you to plan a cleaning over any associated gadget whenever. 
You can simply input what you need to get cleaned and then just wait for our talented 2 person team of house cleaners to show up at your doorstep. Glimmr guarantees you that the two variables will be met proficiently and on schedule. So unwind and make the most of your visit in the wonderful Sheffield and absorb each living second with our efficient internet booking.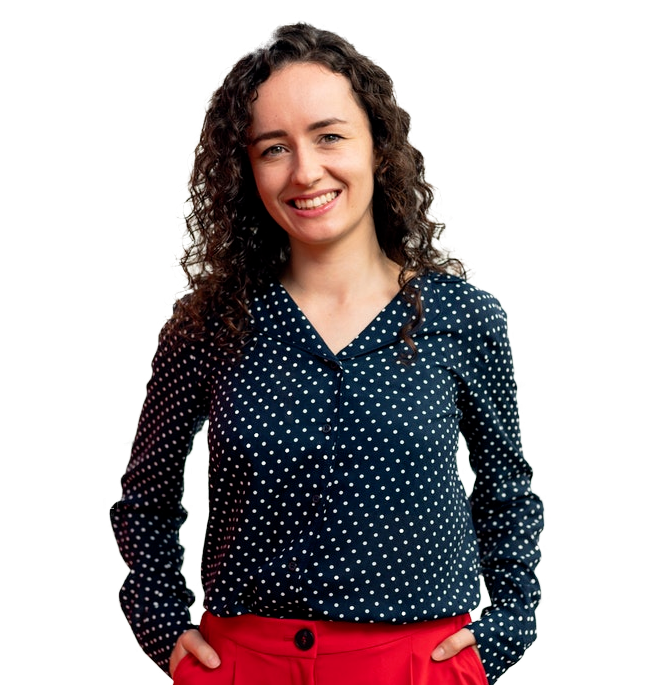 Top Ten Things To Do In Sheffield
When you are in Sheffield you have to explore this city and visit its exceptionally beautiful gardens, museums, galleries and much more.
1. Rivelin Valley Nature Trail
An ideal spot for relaxing and exploring! The Rivelin Valley is an astonishing place just on the edges of Sheffield! It has all the aspects an explorer needs to have a perfect time.
2. Galleries Sheffield: Millennium Gallery
Here you can see a portion of Sheffield's exceptional legacy, including the metalwork which put the city world on the map, they also have medieval craftsmanship and plans on displays.
Home to the city's special Ruskin and metalwork assortments, Millennium Gallery has the absolute best-visiting displays in the country.
3. Sheffield Cathedral - St Peter and St Paul
Regardless of whether you have come to implore, to look, or to contemplate; whether you are an admirer of craftsmanship, engineering, architect, or music; whether you need assistance or have come to look round, you are generally wanted here.
Visit the most culturally seasoned structure, the antiquated heart of this extraordinary city. Stones from a Norman church with their canine tooth design can be seen in the church's east section whilst on the other hand, the Tudor landmarks in the Shrewsbury Chapel are wonderful, particularly the one monument of commemoration of the sixth Earl of Shrewsbury, spouse of Bess of Hardwick and watchman of Mary Queen of Scots during her fourteen years of detainment in Sheffield.
4. Sheffield Winter Garden
Sheffield's noteworthy Winter Garden is one of the calmest and largest temperature-controlled greenhouses to be in the UK during the most recent years and has made a shocking green world record with its excess of 2,500 plants from around the world.
Really, this is an emerald in the city of Sheffield, a brilliant illustration of green space so well-fitting for all of the people of Sheffield to take some time from the busy city life which is simply a few minutes away.
5. Pinnacle District National Park
Pinnacle District National Park is also referred to as the core of England. The Peak District's extraordinary characteristics are notable to individuals who live in the towns and urban communities that surround the National Park. However for new guests, regardless of whether they are from Britain or abroad, the sorcery of the Peak District is simply holding on to be found. A third of the city of Sheffield actually sits within the stunning Peak District National Park.
Runners and walkers love the city's moors, ancient woods, and winding valleys. This makes for a unique city break, meaning you can play out in Sheffield's glorious outdoors by day and enjoy all the comfort and vibrancy of a cosmopolitan city by night- the best of both worlds!
A brief break, or a more extended occasion, will permit you to investigate a portion of England's most stupendous view and in the towns, towns, and villages - among the prettiest in the nation - you will track down a warm and veritable greeting any place you go. Each taste is catered for and many energizing exercises are accessible.
6. Sheffield Botanical Gardens
Tranquil and unwinding. Indeed, even in the profound winter, this greenhouse is an extraordinary spot to visit. Spring and summer are the best time at which this spot truly separates itself from the rest in terms of its beauty. Initially designed by Robert Marnock in the Gardenesque style, the site presently has fifteen diverse nursery territories highlighting variations of plants from all around the world, including Mediterranean, Asian, American grassland style, forest, and rock-and-water plants. Sheffield Botanical Gardens cover 19 sections of land and opened in 1836.
A wonderful escape in the focal point of Sheffield's cityscape, the Gardens give a position of delight and schooling for all the family and give a brilliant setting to the numerous occasions held there consistently.
7. Theaters and Galleries
Sheffield Theaters is one of the biggest complexes outside of London, containing the Crucible Theater, Lyceum Theater, and Crucible Studio.
Sheffield's most conspicuous exhibitions take place at the Graves and Millennium Galleries run by Museums Sheffield, and the Site Gallery. Sheffield Theaters are home to large exhibition shows, a metalwork show, and the Ruskin Collection The Millennium Gallery, specifically, is the most visited fascination in the North of England.
8. Chatsworth House And Its Beautiful Garden
The home of the Duke and Duchess of Devonshire is set in the grand scene of Derbyshire's Peak District National Park. Chatsworth has a long custom of inviting nearby individuals and holidaymakers from around the world. The garden of Chatsworth House is a mystical scene, wonderful in all seasons, and it tends to be visited independently from the house. This garden was built 450 years ago and till this day it is preserved beautifully. It's open throughout the year so you can simply take a stroll here or even picnic.
9. Kelham Island Museum
This gallery has the UK's biggest working steam motor. It works two times a day. You can find out such a huge amount about Sheffield's set of experiences and its old legacies. This historical centre also has some incredible objects and pieces from when "Made in Sheffield" used to be popular.
10. Walk Through The Tropical Butterfly House And Wildlife Center
Experience the intriguing wildlife and have a family day out in South Yorkshire! Meet a diversity of animals and species such as lemurs, owls, otters, snakes, and other astonishing creatures during your visit. From the little residents of otter springs to the primates of Lemur Heights, you can make lots of new friends!
Here you can explore the beautiful indoor rainforest which is home to butterflies, birds, bats, crocodiles, and extraordinary little creatures from around the world You can also feed the inhabitants of the Farm Barn and spend your afternoon with them. Lastly, when you are famished from playing with your new friends you can visit the Butterfly Café which serves delightful food, beverages, and cakes and enjoy a nice and warm meal.
Top 10 Facts About Sheffield
Sheffield is no stranger to bizarre and strange occurrences and places. From cursed theatres to mythical rainbows. You will find an abundance of interesting and weird things here!
1. Sheffield Has The World's Oldest Established Football Club
Did you know that Sheffield is home to the most established football club in the world that still plays football?
Sheffield FC was established in 1857 by individuals from a simple cricket club situated in Sheffield and has won four FA cups in its rule. Nowadays, Sheffield FC plays in the Northern Premier League. This is just one of the many known legacies of the city of Sheffield.
2. The City Of Sheffield Has Four Trees For Each Individual
Another intriguing fact about Sheffield is that it has the most number of trees per individual than any city in Europe! The residents of Sheffield may not have to vary the effects of global warming given the commitment of the city to be environmentally friendly and use recycled energy for the sake of climate change. The city has more than 170 forests, 78 recreational areas, 10 parks, and 52 square miles of public park and the city have four trees for each person which is a great achievement and a sight to behold. Sheffield is home to more than 2,000,000 trees and surprisingly won the 2005 Florale completion award for its rich vegetation.
3. There Are A Lot Of Free Things To Do In Sheffield!
Come and meditate at Sheffield Buddhist Center! The Sheffield Buddhist Center runs free meditation classes for everyone. These classes are an extraordinary chance for an individual to try different meditation strategies and embrace their inner self.
The Bank Street Arts regularly holds artistic occasions where large numbers of people are allowed to join in and participate in these events.
Theater Delicatessen is another free experience that is only found in Sheffield. The Theater Delicatessen is where innovative personalities assemble to contemplate and think. This theatre also hosts local plays and frightful themed space which is essential for the upcoming craftsman and artist of the city.
The Ruskin collection at the Millenium Gallery is also surprisingly free for everyone to explore! Go on an outing to the Millennium Galleries, where you can explore the Ruskin Collection. This exhibition was collected by Victorian writer John Ruskin and is quite well known in the city of Sheffield as these exhibits were intended to motivate the workers of Sheffield.
From the definite symbolism of trees and scenes to the unique display of birds, you can spend hours looking at this assortment of remarkable works.
The Weston Park Museum is visited by lots and lots of people because of its captivating scenery and variety of shows. In Western park museums, you can watch and build ice structures and igloos for free as well which makes it a perfect spot.
You can also visit The Heeley City Farm. It has a lot of captivating greenery and follows a strict ecological mindset and they aim to be more environmentally friendly, this local ranch is very well known with families and a recommendable place for tourists as well. Come and stroll through this wonderful ranch and spend your day with cute farm animals!
4. The Curse Of The Crucible Theater
The curse of the Crucible theatre is one weird legacy of Sheffield. For almost 40 years, the Crucible Theater in Sheffield has been home to the World Snooker Championship and this competition has the most influential and most-watched tournament in terms of prize cash and prestige. Although, since the said competition at the Crucible theatre, no player has been able to protect their first title win. An ominous occurrence right? This abnormal event led to the Crucible theatre being known as a cursed place.
5. The Highest Point In Sheffield
Sheffield is brimming with a number of steep slopes. The highest point in Sheffield is 550 meters. The most elevated point of Sheffield is toward the west of the city, on Howden Moor where a heap of rocks is known as High Stones and is approximately 550 meters!
Despite the fact that it is a long way from Sheffield's neighbourhoods, High Stones is still inside the limits of Sheffield and South Yorkshire so you can easily visit this Moor.
6. The Hound of the Baskervilles Was Inspired By Sheffield
Did you know that the author of Sherlock Holmes, Arthur Conan Doyle, was a specialist's associate in Sheffield in 1878 and was motivated by the setting of Sheffield to write one of his well-known stories such as The Hound of the Baskervilles!
7. The world's longest rainbow was Observed From Sheffield
The record-breaking longest rainbow was seen over the skies of Sheffield for six hours in 1994 and since no other rainbow has broken this record.
8. The City Of Sheffield Is Inside A National Park
The Peak District was actually the principal region in the UK and it acquired its National Park status in 1951. The National park of Sheffield is also spread across Cheshire, Manchester, Derbyshire, Yorkshire, and Staffordshire. Around 33% of the city is inside the Peak District National Park. No other city in England is part of a National Park.
9. The Steel Used In The Structure Of The Brooklyn Bridge Was Made In Sheffield!
The well-known Brooklyn bridge's structure was forged in Sheffield. As Sheffield was quite popular for its metal production some time ago, its steel and metal were widely distributed and had a lot of demand, both local and international.
10. Moreover, Sheffield Also Has The World's Most Oldest Football Ground
Just as Sheffield FC, the city is also home to Sheffield Hallam FC which is the second oldest football club following the footsteps of Sheffield FC as it was established only three years after Sheffield FC. The second oldest football club has played in Crosspool since its establishment, which led to Sandgate, earning the Guinness world record of the oldest football ground in the world.