Bermondsey's most reliable domestic cleaning service.
Book a domestic cleaner in Bermondsey instantly below.

Book
Our new booking system makes finding hotel quality cleaners in Bermondsey a thing of the past. Our simple booking form extracts only the essential information to ensure you receive a tailored cleaning for your home in Bermondsey.

Clean
Every cleaner at Glimmr is trained to a professional standard that will match your tailored needs. By setting our standards high, our cleaners have been rated highly both for the cleans and for their prompt start time. We take our cleaning booking seriously and turn up to work as early as you do!

Relax
Just sit back, relax or go out to enjoy everything Dulwich has to offer. Let our cleaner do all the work so you don't have to. At the end of the cleaning, you'll be amazed at how great your house feels again. We won't stop until you are satisfied with our cleaning services. Book now in 60 seconds!
GLIMMR HAPPINESS
GUARANTEE
Our 100% Happiness Guarantee ensures that you receive the best cleaning experience. If you're not satisfied with the quality of service, let us know and we'll come back to re-clean at no extra cost.
WHAT'S INCLUDED IN A CLEAN
Living room & common areas
Customise your clean by adding instructions in your online account. They are sent directly to your cleaner's mobile app, ready for the clean.
Customise your clean by adding instructions in your online account. They are sent directly to your cleaner's mobile app, ready for the clean.
SERVICES WE PROVIDE
Our Bermondsey cleaners are part of a family that has a huge breadth of cleaning knowledge. We know that every house is different and that's we need to tailor our services. However, to make your life easier we have made 3 cleaning services so you can choose which is most relevant for your home.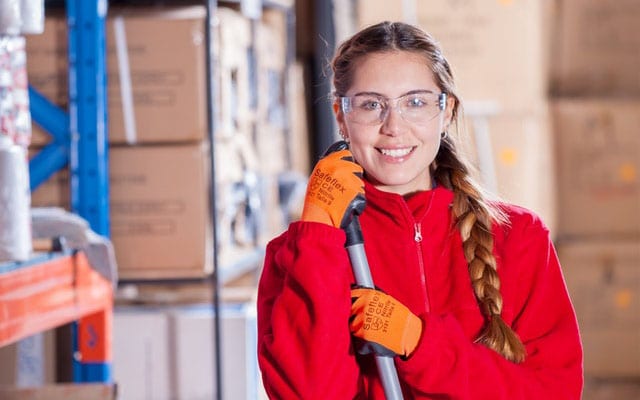 REGULAR CLEAN
Our regular cleaning are cleans that we do on a consistent basis either weekly, fortnightly or monthly for our customers. It is important to do this as dirt and dust builds up very quickly in the home so you need to be cleaning it on a regular basis. We'll send the same cleaner to your home enabling you to build a great relationship with them. Our regular cleaning includes cleaning all of the reachable areas of the home such as countertops, bathrooms, kitchens and other living areas.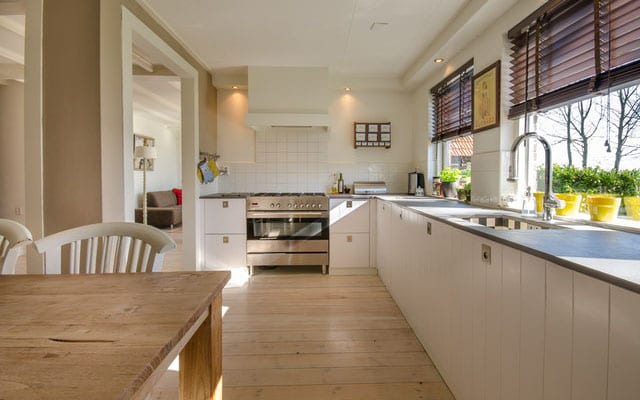 DEEP CLEAN
Our deep cleaning service is very intensive and we'll target those cobwebs, dried fruits in the corner and crumbs behind the toaster. It's all those areas that are harder to reach and forgotten about. Most people will call this a spring cleaning, but we wouldn't recommend that you just wait once a year to clean your house intensely. We recommend that you book in a deep cleaning at least once every 3 months if you are looking to maintain a clean and hygienic home.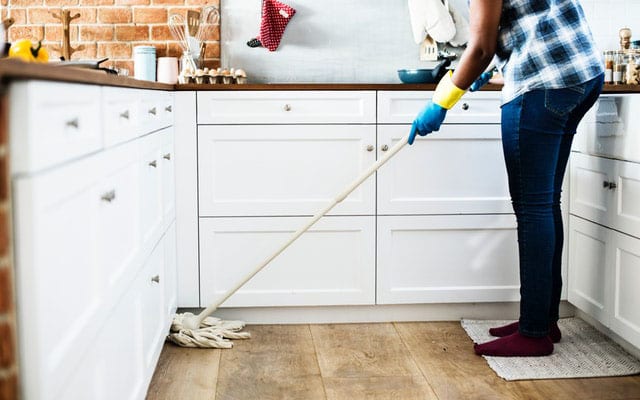 END OF TENANCY CLEAN
End of tenancy cleaning in Bermondsey is tough cleaning to get right and is often a cause of major stress for tenants moving out of their homes. However, we are experts in this having completed thousands of end of tenancy cleanings in Bermondsey. We have partnered with pretty much all property management firms in the area and also private landlords so know exactly what they are looking for. You can be confident that our cleaning services will satisfy the requirements your landlord has and enable you to get your deposit back. Book our end of tenancy cleaning in Bermondsey now!
Glimmr is made up of friendly home cleaning professionals that go the extra mile to provide QUALITY house cleaning service every time! We understand the importance of a clean, and happy home. We are here to help you achieve that. You can expect from us a transparent and seamless experience from start to finish. A simple booking is the first step you need to take before Glimmr comes in and WOWS you with a spotless cleaning, excellent customer service, and friendly cleaners!
OPERATING HOURS
8 AM - 5 PM
Monday to Sunday
PHONE NUMBER
020 8158 8505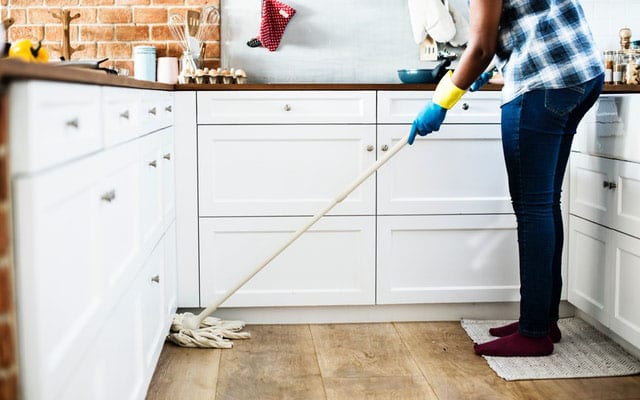 BOOK ON THE RUN
We're mobile friendly. Book just as easily from your mobile phone as you can on your computer.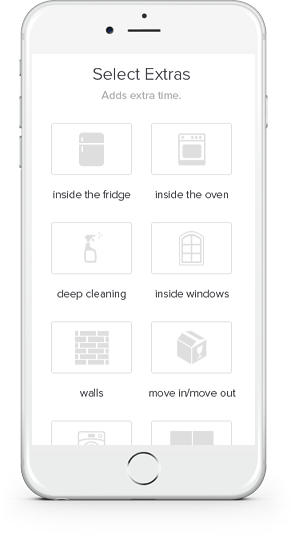 Customize your service
Use our checklists to ensure no spots are missed, or chat directly with your cleaner for special requests.
THE HIGHEST STANDARDS. THE HAPPIEST CUSTOMERS.
Are you a commercial space?
What other types of cleaning are there
FREQUENTLY ASKED QUESTIONS
Glimmr offers move out cleanings as an extra priced service to reflect the extra time needed for baseboards, uncleaned carpets, and other areas that have been hidden by furniture for quite some time. 
Please note that we are unable to guarantee your deposit. In addition, your cleaning professional is unable to move heavy furniture or climb ladders, as per our safety policy.
Yes, Glimmr cleaners are equipped with most of the safe, family and pet friendly supplies needed to give your home a sparkle at no extra charge!
The only items we need you to provide are a hoover, a mop and a bucket.
Please let us know if you would like to provide your own special supplies by adding a note to your account after you book.
Glimmr only accepts credit/debit card payments for service. Card transactions for one time cleans are usually charged within one week of booking the clean. Card transactions for reccuring cleans are usually charged within one week of carrying out cleaning activities.
Our pricing is based on the number of bedrooms and bathrooms. Simply go to our booking page and enter this information and you will your price.
Glimmrs's hours of operations are 8:00 am to 5:00 pm. Our last scheduled service starts at 4:30 pm.
Our one hour window allows us to handle the unpredictability of cleaning services.  Homes are different sizes and require different levels of effort needed to make them clean.  So predicting the time spent at a home is incredibly difficult. In addition, we have to deal with other unpredictable factors like traffic, weather etc. Thanks so much for understanding.
If you have booked a cleaning based on an arrival window (8:30 to 9:30 for example), this denotes that the team can be there anytime during this period.  We will reach out to you if there are any major issues however. Alternatively, please contact us here to check on your service.
You can have a look at date and time availability when you are at checkout.
If you are not happy with your service, the let us know ASAP. If you're not happy with your cleaning, we will come out and re-clean. If you still don't think we did a good enough job to recommend us to your friends, we'll refund your money!
YOU'RE ONE STEP AWAY FROM A HAPPY HOME
CLEANERS BERMONDSEY
Bermondsey is an area within the London Borough of Southwark. It is roughly 2.5 miles southeast of Charing Cross. West of Bermondsey lies Southwark, East is Rotherhithe and Deptford, South is Walworth and Peckham and North is Wapping. The district is very well connected with Bermondsey Station on the Jubilee Line. This makes it easy for those looking to get into central (Bond Street is only 15 minutes away) or if you work in Canary Wharf area, it is only 10 minutes away. Over recent years, Bermondsey has seen the ascent of lots of food markets, bars, and restaurants making it now one of the coolest areas to live in London. Bermondsey Street is the areas main go-to-area and is lined with popular bars, cafes and shops. You'll also find lots of London's top attractions at the South Bank and Tate Modern. Being close to the Thames gives you access to riverside walks where you can take in some of London's other major landmarks such as Southwark Cathedral, the Globe Theatre and the Oxo Tower.
Why Choose Glimmr Cleaning?
Our Glimmr cleaning services offer a 200% Guarantee. You won't see other cleaning companies offer this. We offer this as we are so confident that we'll get it right first time round. If we don't then we want to see you satisfied so we will come back and clean your home again if you are not happy. If you are not happy again, we will give you a refund. Our customer support team are always there on call to look after any demands you may have. Additionally all our cleaners are English speaking so if you have any questions then feel free to ask them any questions you may have as well!
We're Bermondsey's most trusted House cleaning service!
POPULAR SERVICES WE OFFER
Commercial Office Cleaning Bermondsey, Vacation Rental, Home Organization, Post Renovation Cleaning, Green Eco Friendly Cleaning, Airbnb Turnaround Cleaning, Move In Out Cleaning, Deep Cleaning, Regular Cleaning
AREAS WE COVER IN BERMONDSEY
Every cleaner at Glimmr wants to clean homes, and every customer that has experience cleaners at Glimmr wants to refer us. With our extensive coverage in Bermondsey, rest assured that your friends and family can experience us too. Our areas covered include: Bermondsey, Lambeth, Old Kent Road, Rotherhithe, South Bermondsey, Southwark, Surrey Quays, Vauxhall.
All About Bermondsey, London
Located within the London Borough of Southmark and is in the southeast of London, England is Bermondsey. It first appeared in the Domesday Book of 1086, with its name coming from the Old English word Beornmund, which means "place by a stream or river." King William did hold most of it and small portions by his brothers. Monks from Bermondsey abbey began the developments in the town by land cultivation and riverside embankment. In the 17th century, it went on conspicuous changes, and wealthy people started settling in the area. St. mary Magdalen church is one of the few buildings established during the time that survived up to this date. In the 18th century, they discovered a spring which later became the Bermondsey Spa. Vesty hall was established in 1881 and extended to transform as the Bermondsey Town Hall. The town went on redevelopment that introduced facilities and buildings that you can still see today. During the 19th century, the manufacturing role also boomed in the area, opening many residents' opportunities. Warehouse buildings did survive but some areas transformed into residential and workspaces. 
Bermondsey has many features that you will enjoy, like Malthy Street Market and Bermondsey market as the place for many retail stores and street foods. Fashion and Textile Museum is the only one in the United Kingdom that displays textile designs and fashion. A Grade I listed establishment, Tower Bridge, designed by Horace Jones, was built in 1886 and 1894. London Railway Lines, London Bridge, South Bermondsey, Queens Road Peckham, London Overground, bus services, and roads linked to Bermondsey serve the town.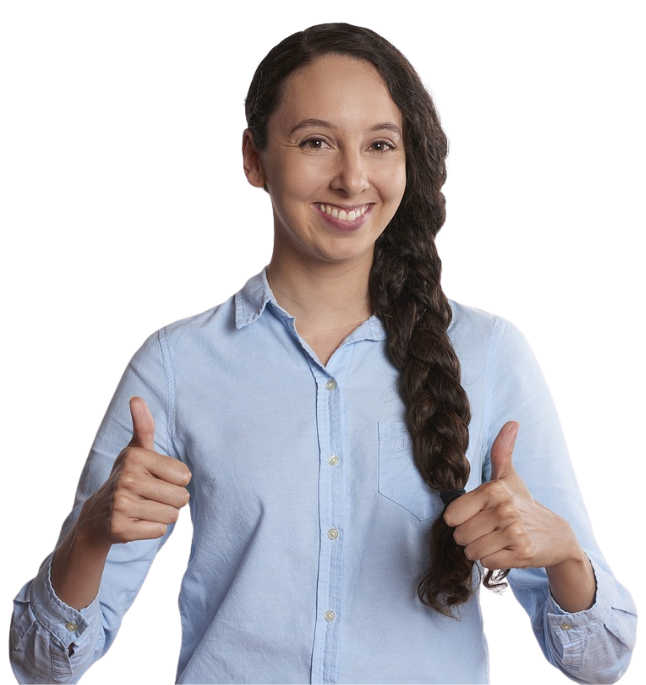 Be Astonished By Your Home In Bermondsey
Bermondsey offers stylish apartments and picture-perfect lofts from converted warehouses and industrial sites. Living there is relatively peaceful with a modern lifestyle and excellent access to its features. House prices are modest for its friendly neighborhood and exciting sights. If you considered living there, Glimmr services is another bonus for you. Have a helping hand with the handful of house chores tasks that you need to accomplish every time. 
Having a place that you can decorate with your style and live freely on your terms is exciting. However, what comes with it is a never-ending nuisance of house chores that you need to uphold every day. With your work tasks, fitting all your schedules might be hectic and a struggle. Don't worry! You can still have a wonderful and organized home with minimal effort by opting with Glimmr. 
You don't have to do it all nor to have it all, with Glimmr services, it is not just your house that will brighten up but also your mood. Always have a pristine home away from musty specks of dust that is the ideal spot for germs. You can flaunt your home on your social media or with your friends without lifting a finger. Host a party or invite your friends for dinner without the worries of having a filthy home. Moving around and doing your stuff will be much easier with a broader space and refreshing environment. Nothing can go wrong as long as you are taken care of by Glimmr.
No Doubt Cleaning Services That Meets Your Expectation
Glimmr exerted so much effort finding the best cleaners in town to bring our services to your home. It took a great extent to find reliable and qualified cleaners, but it is all worth it for the quality of services. We've been showered with beautiful feedbacks and superb ratings from our satisfied, loyal customers. You will never have any troubles or worries with us as we are completely honest with all the services that we offer where you will get what you've paid for!
If you are indecisive about whether to get a cleaning service or not because of tremendous scam reports, or maybe you are a victim of it, we got an answer for you. Glimmr provides a 200% Customer Happiness Guarantee that will give you serenity during our services. If you have any problem after our first try of cleaning, we will send back our cleaning team with no additional cost. And we will rightfully give you a refund if you don't think that it helped. We own up our words as the best cleaning service in town and should give you only excellent quality services with an exceptional experience. Just give us a try, and you will firmly not regret any parts of our services. Many homes have been amused and in love with their space after our cleaning, and hopefully, you are the next homeowner to experience it. Don't miss out and get all the benefits of a clean house with Glimmr.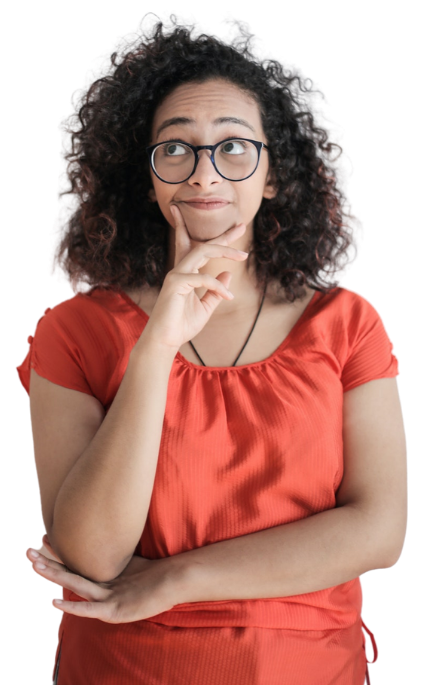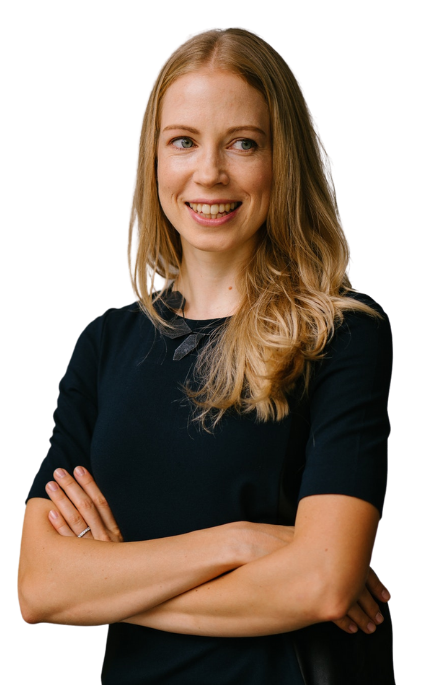 Glimmr Services Ready to Save Your Day
If you are having a hard time, a good thing to do is rest to keep all the stress away. But sometimes, having an unorganized room keeps you from getting the solace that you are aiming for. You probably have to do cleaning and furnish your whole house before achieving a good time with no worries. But now that you have Glimmr, you can do our easy and hassle-free booking process that will only take you under a minute. 
Glimmr is here to provide you a pristine home that will give you your much-needed relaxation. After booking, expect that our cleaners are on their way and ready to save your day. You don't have to hide all the trash or messy objects around as we are used to that. Just show us your place, and we are ready to work our way up in giving you a clean and refreshing home. During our cleaning process, you can go out and have a spa, venture around the features of Bermondsey, or hang out with your friends. Our cleaners are trustworthy, so you can rely on them when it comes to your house keys. You can leave then some specific instructions or special requests if you want to do so. We respect your privacy and security, and we will make sure that we will take care of your valuable and expensive items. After your day out, you will go home to a beautiful lavish-looking home that will give you the best comfort. All You have to do is take a good night's sleep or anything that will keep you relax for the rest of the night.