Bethnal Green's most reliable domestic cleaning service.
Book a domestic cleaner in Bethnal Green instantly below.

Book
With our booking platform, you'll be able to book in Bethnal Green's top cleaning team within less than a minute. All you need to do is put in your address, house size, and personal details and away we go. We have the cleaners who really enjoy cleaning with passion, so do the smart thing and book Glimmr cleaning.

Clean
Every cleaner at Glimmr is trained to a professional standard that will match your tailored needs. By setting our standards high, our cleaners have been rated highly both for the cleans and for their prompt start time. We take our cleaning booking seriously and turn up to work as early as you do!

Relax
By booking us weekly, you'll have something to look forward to every week. After that scheduled day, you know you can smell the freshness in the air and can invite any visitors around. Book Glimmr to have this consistency and reliability such that you can have a weekly gathering at your home with your friends the day after our cleans!
GLIMMR HAPPINESS
GUARANTEE
Our 100% Happiness Guarantee ensures that you receive the best cleaning experience. If you're not satisfied with the quality of service, let us know and we'll come back to re-clean at no extra cost.
WHAT'S INCLUDED IN A CLEAN
Living room & common areas
Customise your clean by adding instructions in your online account. They are sent directly to your cleaner's mobile app, ready for the clean.
Customise your clean by adding instructions in your online account. They are sent directly to your cleaner's mobile app, ready for the clean.
SERVICES WE PROVIDE
Spilled some hot chocolate? Or have some cobwebs in the corner? Whichever need you have you can count on us to provide it through these three cleans that we've summarised below: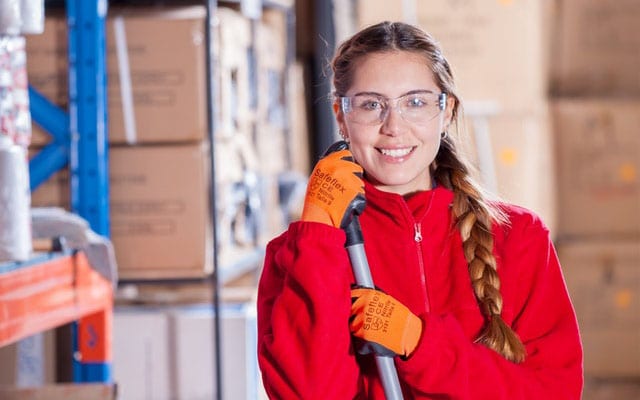 REGULAR CLEAN
Regular cleans are performed by expert cleaners in Bethnal Green, we assign and allocate cleaners that are most suited to your interiors and structure of your house. You can book us weekly, biweekly and monthly and it's really recommended for you to based on the accumulation of dust and the hot chocolate spills that you've left and forgot about over the last few days!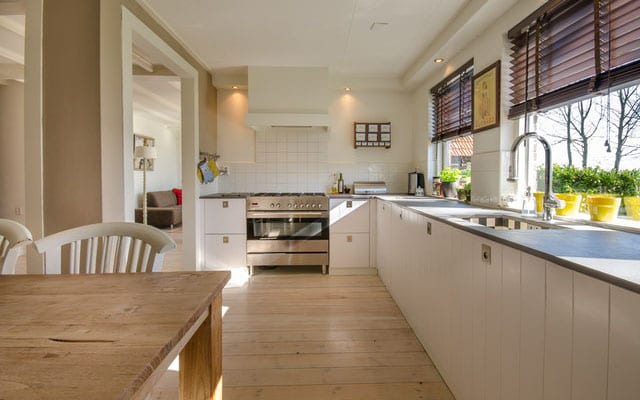 DEEP CLEAN
Deep cleans are intensive cleaning services in Bethnal Green that are provided by Glimmr, we make it our mission to scrub the grime that you have inside your ovens and brush up on any cobwebs that have mysteriously appeared over the past month. Book us weekly or monthly, whichever you prefer, and we will give you the satisfaction of a hygienic home that you desire.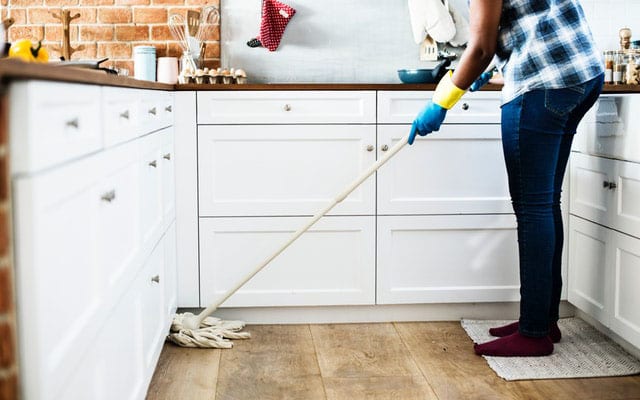 END OF TENANCY CLEAN
Our cleaners in Bethnal Green have performed hundreds of end of tenancy cleaning in Bethnal Green. This means that our cleaners have the expertise required for such a difficult task. Whilst our cleaners are experts in this field, we are the experts in providing support to our cleaners by collaborating with key stakeholders like tenants, landlords and letting agencies. This are all important relationships that we have gathered over time to allow us to know the secret formula to a successful end of tenancy cleaning in Bethnal Green.
Glimmr is made up of friendly home cleaning professionals that go the extra mile to provide QUALITY house cleaning service every time! We understand the importance of a clean, and happy home. We are here to help you achieve that. You can expect from us a transparent and seamless experience from start to finish. A simple booking is the first step you need to take before Glimmr comes in and WOWS you with a spotless cleaning, excellent customer service, and friendly cleaners!
OPERATING HOURS
8 AM - 5 PM
Monday to Sunday
PHONE NUMBER
020 8158 8505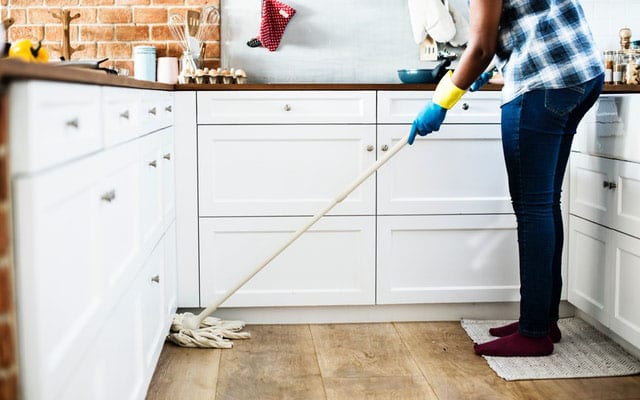 BOOK ON THE RUN
We're mobile friendly. Book just as easily from your mobile phone as you can on your computer.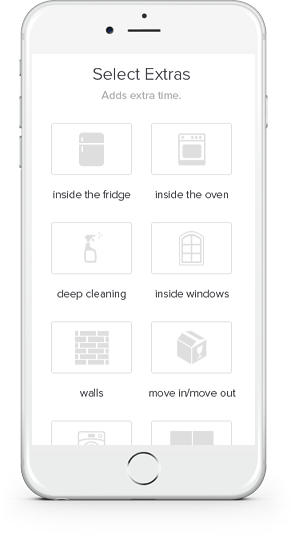 Customize your service
Use our checklists to ensure no spots are missed, or chat directly with your cleaner for special requests.
THE HIGHEST STANDARDS. THE HAPPIEST CUSTOMERS.
Are you a commercial space?
What other types of cleaning are there
FREQUENTLY ASKED QUESTIONS
Glimmr offers move out cleanings as an extra priced service to reflect the extra time needed for baseboards, uncleaned carpets, and other areas that have been hidden by furniture for quite some time. 
Please note that we are unable to guarantee your deposit. In addition, your cleaning professional is unable to move heavy furniture or climb ladders, as per our safety policy.
Yes, Glimmr cleaners are equipped with most of the safe, family and pet friendly supplies needed to give your home a sparkle at no extra charge!
The only items we need you to provide are a hoover, a mop and a bucket.
Please let us know if you would like to provide your own special supplies by adding a note to your account after you book.
Glimmr only accepts credit/debit card payments for service. Card transactions for one time cleans are usually charged within one week of booking the clean. Card transactions for reccuring cleans are usually charged within one week of carrying out cleaning activities.
Our pricing is based on the number of bedrooms and bathrooms. Simply go to our booking page and enter this information and you will your price.
Glimmrs's hours of operations are 8:00 am to 5:00 pm. Our last scheduled service starts at 4:30 pm.
Our one hour window allows us to handle the unpredictability of cleaning services.  Homes are different sizes and require different levels of effort needed to make them clean.  So predicting the time spent at a home is incredibly difficult. In addition, we have to deal with other unpredictable factors like traffic, weather etc. Thanks so much for understanding.
If you have booked a cleaning based on an arrival window (8:30 to 9:30 for example), this denotes that the team can be there anytime during this period.  We will reach out to you if there are any major issues however. Alternatively, please contact us here to check on your service.
You can have a look at date and time availability when you are at checkout.
If you are not happy with your service, the let us know ASAP. If you're not happy with your cleaning, we will come out and re-clean. If you still don't think we did a good enough job to recommend us to your friends, we'll refund your money!
YOU'RE ONE STEP AWAY FROM A HAPPY HOME
Why Choose Glimmr Cleaning?
You've seen our reviews, you've seen how we're the best domestic cleaning service in Bethnal Green, so don't hesitate and book Glimmr cleaning. If you find that we have not met the expectations you had, we have a 200% guarantee, but we're this confident in providing this because it never, or rarely ever happens. Our cleaning guarantee are just one of the ways that we have established trust with our customers, as well as having 24/7 cleaning support staff on demand. We also ensure that every cleaner is the best because we have a 7-step process instituted from the very start, which means we've got hundreds of the best cleaners in Bethnal Green that you cannot find elsewhere. We treat our cleaners really well so there's a very low turnover, so really, if you want the best premium cleaning services, then you must book with Glimmr.
We're Bethnal Green's most trusted House cleaning service!
POPULAR SERVICES WE OFFER
Commercial Office Cleaning Bethnal Green, Vacation Rental, Home Organization, Post Renovation Cleaning, Green Eco Friendly Cleaning, Airbnb Turnaround Cleaning, Move In Out Cleaning, Deep Cleaning, Regular Cleaning
AREAS WE COVER IN BRISTOL
Contact us today for fast, efficient and uncostly cleaning in Bethnal Green. Our experts strive to meet our customer's expectations.
Discover The Hidden Beauty of Bethnal Green
Bethnal Green is a suburb and partly conservation area located in the northeast Charing Cross and East End of London, England. In the 13th century, Cambridge Heath was used for grazing sheep where at least one house was built. Growth began in the 16th century when merchants and noblemen settled in large houses. It then became the first manufacturing site in the East End. When it became a separate parish, it became famous for silk weaving and chair-making. Centuries later, it experienced its downfall and became one of the poorest quarters in London. However, some philanthropists like George Peabody and Angela Burdett built tenement housing for the poor. And after the evolution of their open-air market, it became the busiest botanical bazaar. As of the 2011 census, the area has a population record of 27,849 with a diverse community.
Bethnal Green is the home of Oxford House, which has continued to provide events, activities, and community classes since 1884 to alleviate poverty. Approach gardens were developed into a community food garden with many local groups. They have St. Matthias School, Bangabandhu Primary School, Bethnal Green Academy, Bethnal Green Library, and Bethnal green Gardens as educational institutions and leisure facilities. Art is highly appreciated in the area with Clare Street's murals, which is an art quarter. They also have Tower hamlets FC and Sporting Bengal United FC as their non-league football clubs. Roaming this busy town will not be a problem as they are served by Bethnal Green Tube station, Bethnal Green and Cambridge Heath Railway Stations, and London Bus routes in the area.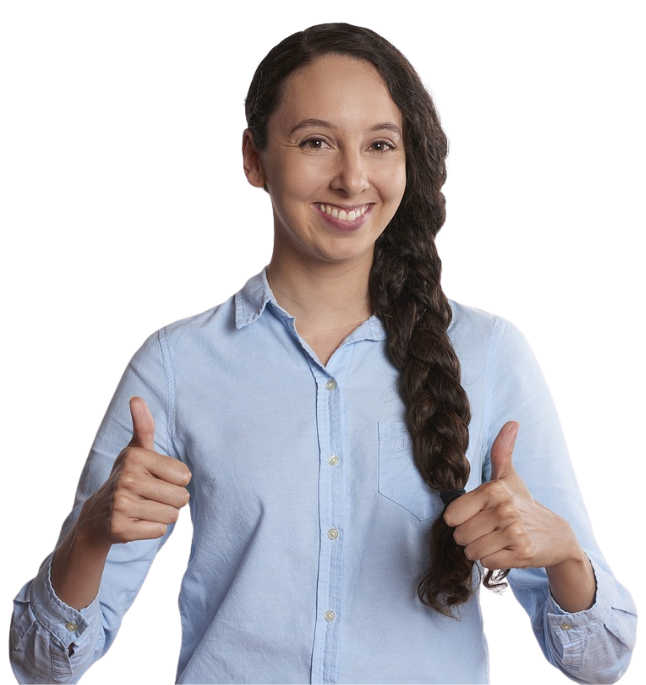 Refined Pristine Home In Bethnal Green
With a wide range of gardens and spectacular features, Bethnal Green is a delightful sight to our eyes. It is a relatively excellent location with its great link to towns and cities. Even transport and convenient facilities will never be a problem. Another bonus is that Glimmr services also cover the area so cleaning will never be a problem. You can have a beautiful place to live inside and out without taking much time and effort. Be attracted to the beauty of your home without the stress of doing all the required house cleaning tasks. 
When you think about having a pristine home, the first thing that comes to mind is the work you need to do to maintain it. With many cleaning services famous among homeowners, having a pleasant and organised home will never be a hassle. The good news is that with Glimmr services, other than having explicit services that will cover all your house needs we also have cleaners you can trust with your home. Sometimes we just look for a comfortable space to relax when we are burnt out and exhausted with all the work and tasks that we need to do. That is precisely what Glimmr will provide you, a squeaky clean home that will give you the utmost comfort and relaxation. You will not have a single problem with our cleaners as they are the most outgoing and patient people. We made sure that our professionals have high expertise and will do a great job in your home.
Perk Up To The Best Cleaning Service In Town
If you search for a cleaning service in Bethnal Green on Google, you will be surprised by plenty of results. The hardest part about it is choosing which one is of the best standard. The best way to know if a service is excellent is by customer reviews. Thankfully, Glimmr is showered with fantastic feedback and high ratings because of our top-performing cleaners despite having many competitors. We can guarantee that many satisfied cleaners experienced the wonders of our services. If you are not convinced by our ratings, another thing to consider is our offered services. You can book with us in just under 60 seconds, and we will make sure that you will not be out of options. Glimmr believes that cleaning homes might have different needs, that is why we will let you arrange our service based on what will work for you. Although we have specific cleaning services, you can still customize them. Have as much or as little cleaning and opt for our extra services if you wish to. We will even let you indicate any special request or specific instructions and do it your way. When you finalise the service you want in your home, our cleaners will arrive shortly. Our cleaners are guaranteed the best in town, and they have been with us for many years, so you know that they are trustworthy. You can rest assured that they are highly efficient, professional, and skilled and will not leave any cleaning task for you. Glimmr services are perfect for your needs and will exceed your expectations.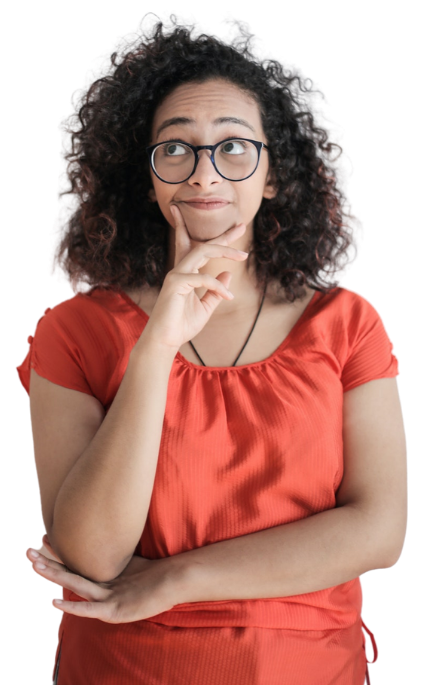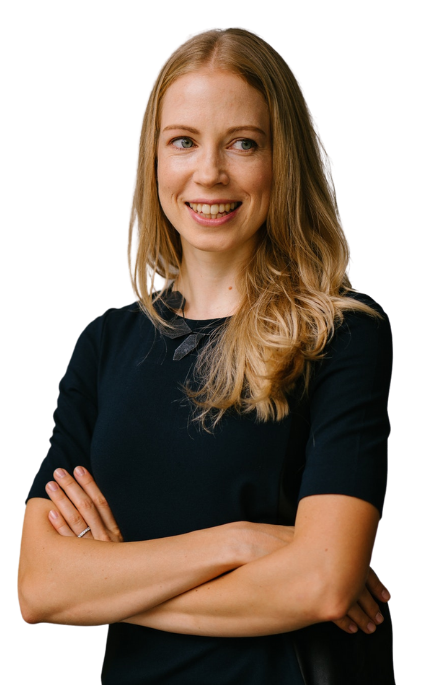 The Most Transparent And Honest Team You'll Find.
Glimmr has no secrets to being the most reliable and trusted cleaning service in town. It is because we provide the utmost honesty and transparency to our customers in all aspects of our service. Communication is always the key, so we will let you know beforehand if we have any problems. We fully minimise any cause of stress you might encounter in our service to ensure that you will be provided with a hassle-free and excellent experience. There are inevitable problems that might occur, but our team is proactive and will bring solutions right away. We also have our ultra-accommodating Glimmr Customer Happiness Team that will handle all of your inconveniences and inquiries right away. 
Aside from those mentioned above, you will absolutely have no issues when it comes to payment. Our payment methods can be done through online banking for swift transactions. You can be sure that you will not be surprised by any hidden charges. You will genuinely get the finished product that is worth what you have paid for. We also send the same cleaning team every time you make use of our service to ensure that your house is in good hands. Our cleaners are highly trustworthy, every item in your home will be taken care of diligently. And of course, the cleaning that will be delivered to your home is only in the quality that we promised you. High-standard services that will give you satisfaction and happiness. There are no regrets and no turning back to the stressful cleaning chores with Glimmr services.