Brentford's most reliable domestic cleaning service.
Book a domestic cleaner in Brentford instantly below.

Book
You can get started today with our cleaning services simply by putting in your address, cleaning plan, and house size. With these three pieces of information, we'll send one our experience cleaners to provide you with a tailored domestic cleaning in Brentford!

Clean
Upon booking, you'll be able to pay for your cleaning securely and easily in a process that is encrypted and cash-free. We'll also give you access to your own online portal where you can manage your own cleaning schedule, changing dates or leaving comments for our cleaners.

Relax
Our Brentford cleaners have cleaned thousands of homes across Brentford. You can be confident that they will look after your house as if it were their own. Each cleaner comes fully equipped with all the necessary cleaning supplies to leave you home feeling sparkling clean!
GLIMMR HAPPINESS
GUARANTEE
Our 100% Happiness Guarantee ensures that you receive the best cleaning experience. If you're not satisfied with the quality of service, let us know and we'll come back to re-clean at no extra cost.
WHAT'S INCLUDED IN A CLEAN
Living room & common areas
Customise your clean by adding instructions in your online account. They are sent directly to your cleaner's mobile app, ready for the clean.
Customise your clean by adding instructions in your online account. They are sent directly to your cleaner's mobile app, ready for the clean.
SERVICES WE PROVIDE
We wanted to keep things simple for you. There's nothing worse than a restaurant or company offering you so much choice you have no idea what service or product you need to go for. That's why we only offer 3 types of cleaning service in Brentford which we believe covers all domestic cleaning related scenarios.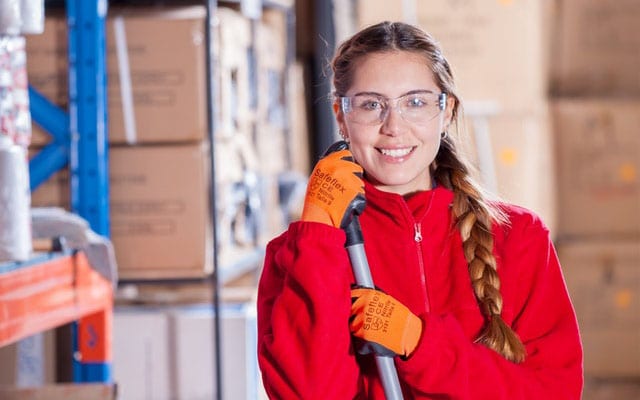 REGULAR CLEAN
We know that regularly cleaning your house is a bore and a chore. You've come back from a long day at work and want to spend your time relaxing or your weekend with your friends or family. Then suddenly someone is telling about how much bacteria is lurking in your kitchen or bathroom on a daily basis. There's nothing worse than spending your extra time cleaning. That's why our regular cleaning service looks after that for you. Our cleaning team, focuses on all the areas of the house that are prone to getting dirty quickest. This includes the bathroom, kitchen as well as dusting and vacuuming all areas of the home. Book our regular cleaning services in Brentford weekly, biweekly or monthly.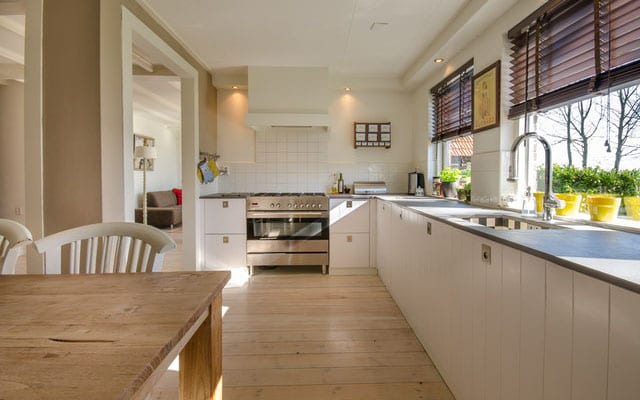 DEEP CLEAN
Our deep cleaning service takes things to the next level and gives your home a real makeover. We'll spend a lot of time cleaning your house from top-to-bottom making sure that we tackle or those cobwebs in the corner, grime behind appliances and dirt under the furniture. This is the point of a deep cleaning, it is to get rid of all that dirt that has accumulated over time in those harder to reach areas. We'll also clean all the main areas of your home in Brentford but go a bit further with everything else.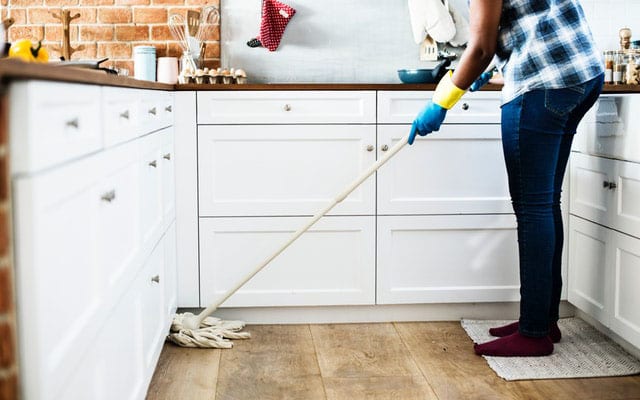 END OF TENANCY CLEANING
We have been working with landlords and property agents in Brentford for many years, as their recommended cleaning company for providing the best end of tenancy cleaning in Brentford. They come to us as we know what they are expecting and always perform a great job. You can be confident that with our services you will get your deposit back. Our Glimmr end of tenancy cleaning in Brentford will take over the whole process for you so you don't have to worry at all!
Glimmr is made up of friendly home cleaning professionals that go the extra mile to provide QUALITY house cleaning service every time! We understand the importance of a clean, and happy home. We are here to help you achieve that. You can expect from us a transparent and seamless experience from start to finish. A simple booking is the first step you need to take before Glimmr comes in and WOWS you with a spotless cleaning, excellent customer service, and friendly cleaners!
OPERATING HOURS
8 AM - 5 PM
Monday to Sunday
PHONE NUMBER
020 8158 8505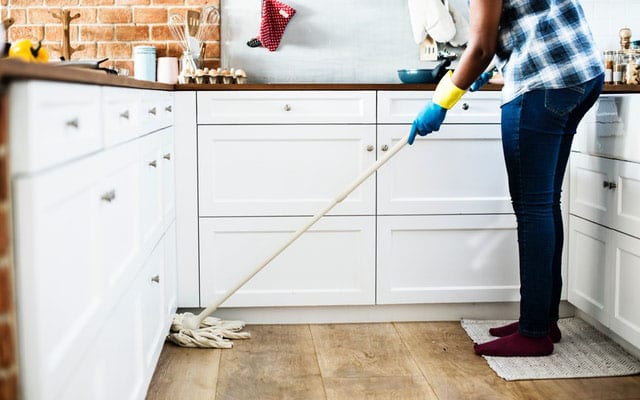 BOOK ON THE RUN
We're mobile friendly. Book just as easily from your mobile phone as you can on your computer.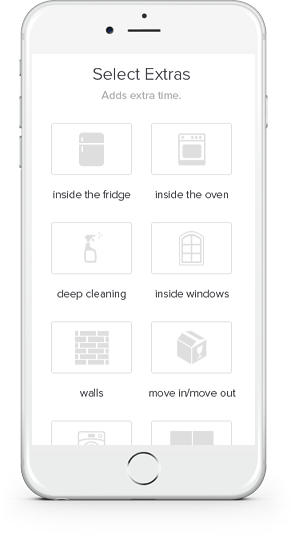 Customize your service
Use our checklists to ensure no spots are missed, or chat directly with your cleaner for special requests.
THE HIGHEST STANDARDS. THE HAPPIEST CUSTOMERS.
Are you a commercial space?
What other types of cleaning are there
FREQUENTLY ASKED QUESTIONS
Glimmr offers move out cleanings as an extra priced service to reflect the extra time needed for baseboards, uncleaned carpets, and other areas that have been hidden by furniture for quite some time. 
Please note that we are unable to guarantee your deposit. In addition, your cleaning professional is unable to move heavy furniture or climb ladders, as per our safety policy.
Yes, Glimmr cleaners are equipped with most of the safe, family and pet friendly supplies needed to give your home a sparkle at no extra charge!
The only items we need you to provide are a hoover, a mop and a bucket.
Please let us know if you would like to provide your own special supplies by adding a note to your account after you book.
Glimmr only accepts credit/debit card payments for service. Card transactions for one time cleans are usually charged within one week of booking the clean. Card transactions for reccuring cleans are usually charged within one week of carrying out cleaning activities.
Our pricing is based on the number of bedrooms and bathrooms. Simply go to our booking page and enter this information and you will your price.
Glimmrs's hours of operations are 8:00 am to 5:00 pm. Our last scheduled service starts at 4:30 pm.
Our one hour window allows us to handle the unpredictability of cleaning services.  Homes are different sizes and require different levels of effort needed to make them clean.  So predicting the time spent at a home is incredibly difficult. In addition, we have to deal with other unpredictable factors like traffic, weather etc. Thanks so much for understanding.
If you have booked a cleaning based on an arrival window (8:30 to 9:30 for example), this denotes that the team can be there anytime during this period.  We will reach out to you if there are any major issues however. Alternatively, please contact us here to check on your service.
You can have a look at date and time availability when you are at checkout.
If you are not happy with your service, the let us know ASAP. If you're not happy with your cleaning, we will come out and re-clean. If you still don't think we did a good enough job to recommend us to your friends, we'll refund your money!
YOU'RE ONE STEP AWAY FROM A HAPPY HOME
BRENTFORD CLEANING
Brentford is in the west of London, within the borough of Hounslow. It lies 8 miles south west of Charing Cross and is built upon a confluence between the River Brent and River Thames. The area is known for magnificent attractions such as Syon House, home to the Duke of Northumberland as well as close to Kew Gardens which is nearby. The Royal Botanic Gardens in Kew is home to the world's largest collection of living plants. Here you'll find 30,000 different types of plants so there won't be a shortage of greenery in Brentford. On top of attractions, you'll find that there is no shortage of options to go out and eat in Brentford. With lots of gastropubs, you'll also find cool music venues such as The Brewery Tap or clubs like Park Avenue. You won't be disappointed in Brentford! There are easy transport links connecting Brentford to central London, with Gunnersbury underground station on the District Line and Boston Manor or Northfields giving access to the Piccadilly Line.
Why Choose Glimmr Cleaning?
We have been operating in Brentford for lots of years. But what makes us the top rated cleaning company in Brentford isn't just our age, but the fact that we are always listening to feedback and constantly improving our cleaning experience for our customers. We ask for feedback after each cleaning to ensure that standards are kept high. Fortunately for us, our customers love us and you'll see this reflected in the great reviews that they have left for us online and directly to us. Book our cleaning team now for reliable, trustworthy and diligent cleaners.
We're Brentford's most trusted House cleaning service!
POPULAR SERVICES WE OFFER
Commercial Office Cleaning Brentford, Vacation Rental, Home Organization, Post Renovation Cleaning, Green Eco Friendly Cleaning, Airbnb Turnaround Cleaning, Move In Out Cleaning, Deep Cleaning, Regular Cleaning
AREAS WE COVER IN BRENTFORD
Our cleaners cover the whole of Brentford so you don't have to worry about us not being able to get to where you live. The areas in Brentford we cover include: Brentford, Kew Bridge, Syon Park.
All About Brentford, London
Brentford is situated south of Ealing in west London and has been the centre for commerce and industry since the Middle Ages. In 1306, Brentford developed into a trading place on its excellent road connections and river. Another bridge was constructed in 1446, which opened settlements to  Brentford End. In the 17th century, the area grew into a market town and prominent coaching stop. Industries expanded by the 19th century, and the town became populated with working-class residents. And after World War II, slums were taken out, and terraced houses, flats, and houses emerged to improve their landscape and residential scheme. 
What can you see in Brentford? The Syon Estate is one of their landmarks which has a large mansion known as Syon House and a park that contains the London Butterfly House. Another one is the two stone pillar Brentford Monument built-in 1909, which commemorates the history of the site. Another landmark is the 1868 Saint Paul's Church which was made by architects H. Francis and James Montgomery. Other ones include Saint Faith's Church, Saint Lawrence's Church, Saint John the Evangelist's Church, Saint George's Church, Gunnersbury Park Museum, Brentford Duck, Brentford Public Library, Brentford Baths, London Museum of Water & Stream, Musical Museum, and The Butts Estate. Parts of Brentford were featured and set by the novel Brave New World, BBC Three's People Just Do Nothing, and the book series, The Brentford Trilogy by Robert Rankin. The town is served by Northfields, Boston Manor, South Ealing, and Gunnersbury Underground stations. Railway stations are Brentford, Kew Bridge, and Syon Lane.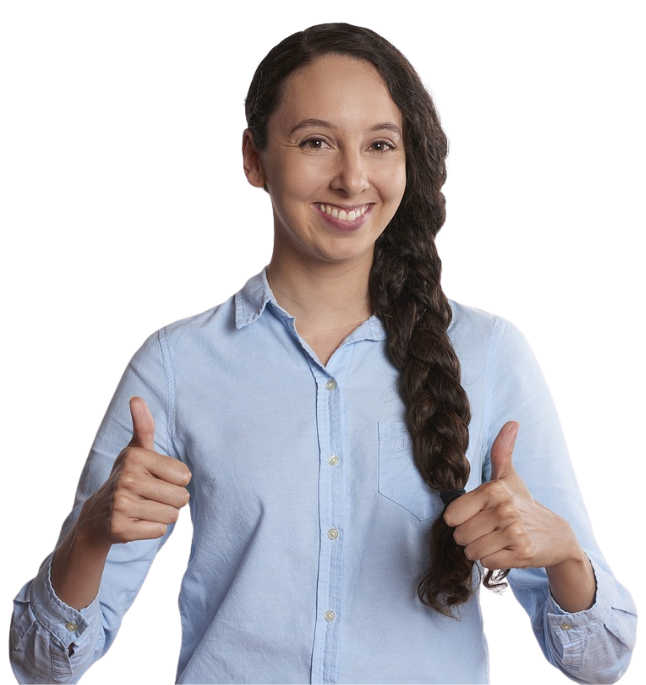 Get The Ultimate Cleanliness for your Brentford Home
Cleaning is not easy at all. You have to manually do all the sweeping and mopping to make sure that no dust is living under the shelves or on the small corners of your house. We already suffer severe back pain, and body aches most of the time, yet the cleaning is still not enough. As we go through our day-to-day basis, more and more trash starts filling up, making it a never-ending process.  And like most homeowners, you probably had enough of it and hope that you have one day to rest. Say no more as Glimmr is here to give you a day filled with self-care. You no longer have to shoulder the house cleaning process as our cleaners will cover it all the way, leaving no task left for you. 
You no longer have to cancel another spa day with friends or picnic bonding with your family as Glimmr has always got your back. If your reasons why you haven't had a rest day is because of the cleaning chores that you have to fill, take a step back and let our cleaners do their job. We want you to have a wonderful day outside, and you can do that while allowing our team to give your house some much-needed glam. You don't have to be upheld while we clean your home as we will rightfully do our job well. Most homeowners highly trust our cleaners, and you can surely rely upon them when it comes to your house security. Now, just take a deep breath and enjoy the day without any house problem worries.
Keep Your Cleaning Game Up And Stress Out
When you think about cleaning, it is usually interconnected with stress and headaches. No doubt as cleaning is indeed a strenuous task that requires a large amount of work. Now, if you are thinking about levelling up your cleaning routine without causing too many irritations, then Glimmr will work best for you. Cleaning day will never be the same with our cleaners as you no longer have to put your hands in any materials after we finish our job. We will leave you with a perfect house without taking your time and effort. 
Our cleaners are the real experts of cleaning so you can guarantee that we will exceed your expectations and satisfy your cleaning standard. All you have to do is click on your PC or phone in just under 60 seconds, and you can have the cleaning that you've been wanting. When our cleaners arrive, they will start with their job right away to keep from consuming your time. We know that cleaning is laborious that is why we hired the most trusted people to rely upon your home's security. You can go out and do your groceries or other errands that you wish to do. We will never have a problem taking care of your home during our cleaning process. All the musty smell and dusty corners of your place will vanish once we finish our job. There is no more excuse to a filthy home, especially when partnered with the best hands in town, Glimmr.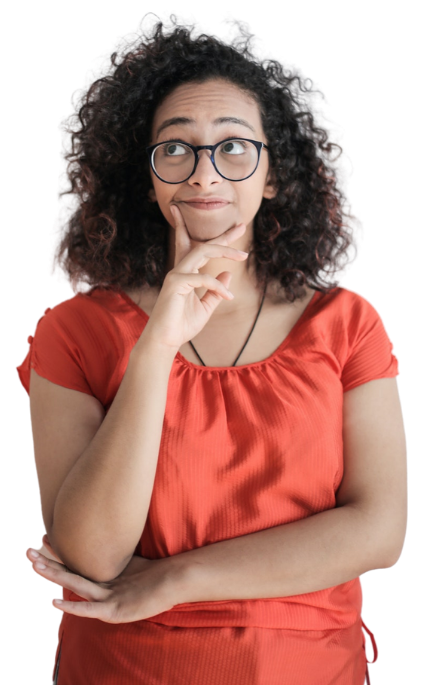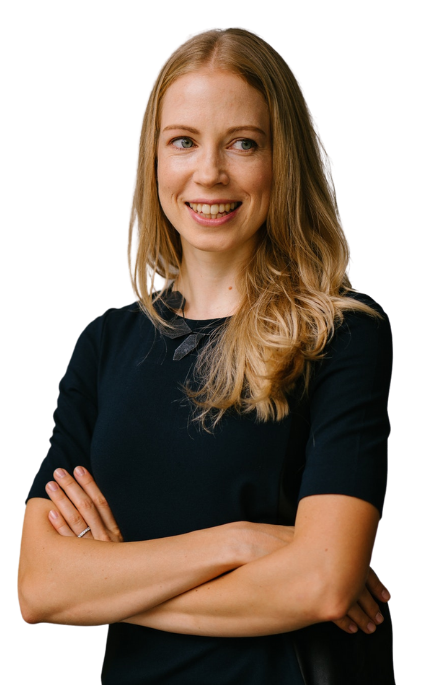 Surround Yourself with Alluring and Refreshing Home
Frequently, our surroundings and the environment that we live in plays a significant role in our holistic health. When we are in a dirty and messy space, we tend to get stressed and weary quickly. We can't blame you since cleaning is arduous and causes difficulties. Thankfully, you no longer have to endure the pain and headaches from the non-stop cleaning chores, a Glimmr is here to help you. Just go through our quick and easy booking process, and you are good to go.
Are you scared that you will not get the level of cleaning you want for your home and your money will be wasted? That might be for some companies but not with Glimmr. Once you avail of our service, you will never have regret and will continuously come for more. Who wouldn't love it? You don't have to fill up six pages to book and you can even enjoy your own time while we are cleaning. And, of course, you will get your entire house nicely cleaned without marks of filthiness. Our cleaners are also very accommodating and friendly whom you will not have a problem communicating. You will be taken care of by the best customer service that will answer all your concerns right away. 
We will not just serve you a flawless-looking home, but we will make your whole experience satisfying as well. All inevitable problems encountered will be accommodated by our staff instantly. Everything is easy, fun, exciting, and high-quality when you opt for Glimmr services.