Canary Wharf's most reliable
domestic cleaning service.
Book a domestic cleaner in Canary Wharf, E14 instantly below.
Glimmr uses an easy user-friendly process for our clients in Canary Wharf, E14. We ensure each stage is handled with precision and professionalism for your comfort and satisfaction.

Book
Cleaning your house shouldn't take up all your time. At Glimmr, we help you with your everyday life by making this cleaning process much faster and smooth for you. All that you need to do is spend 60 seconds filling in the form, specify the cleaning services that you need, and we'll do the rest. Importantly, we deliver the best services with no hidden fees, we provide you with the fees for each service. Additionally, even your check-out process is as easy at the check in, we have enabled a cash-free payment that will follow on after filling out the form. We have fantastic cleaners in canary wharf E14!

Clean
Highly experienced and professional cleaners will be assigned straight to you, in Canary Wharf. Don't worry about anything, our cleaners in canary wharf E14 are trusted, highly-rated and responsive, who will guarantee an outstanding cleaning job. Our Glimmr cleaners will arrive promptly and timely, with all the equipment they need to do the job. With our Canary Wharf cleaners, you will have the comfort of a hassle-free experience with respect to have a clean home, as frequently as you'd like!

Relax
It is a proven fact, that having clutter distracts you and lowers your mood. This all changes with the booking of our Glimmr cleaners. You will have the freedom and flexibility after booking our Canary Wharf cleaners and enjoy the freshness of everything. After our cleaning services, you will have time to relax and feel amazing about the sparkling state of your home.
GLIMMR HAPPINESS
GUARANTEE
Our 100% Happiness Guarantee ensures that you receive the best cleaning experience. If you're not satisfied with the quality of service, let us know and we'll come back to re-clean at no extra cost.
WHAT'S INCLUDED IN A CLEAN
Living room & common areas
Customise your clean by adding instructions in your online account. They are sent directly to your cleaner's mobile app, ready for the clean.
Customise your clean by adding instructions in your online account. They are sent directly to your cleaner's mobile app, ready for the clean.
SERVICES WE PROVIDE
Cleaning a home is a difficult task and because we understand this, we provide different variations of cleans for you to choose from. There are different cleaning needs and we offer a diverse and flexible range of services to match this. If you're not sure about which cleaning services you need, here is our guide to the services that we provide. We are sure you will find the right cleaners in canary wharf E14.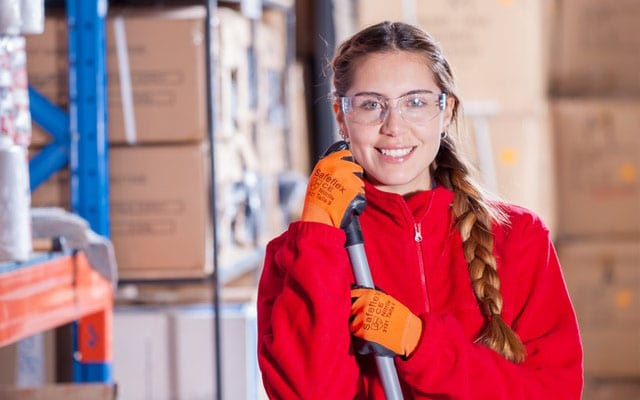 REGULAR CLEAN
Regular cleans are very popular with our customers at Glimmr. We recommend doing regular cleans because it promotes a healthy working and productive environment. We understand that life makes you busy, and so the house does get messy frequently. We want to encourage healthy habits and maintaining an effective cleaning routine will aid this. A regular clean means that our cleaners in canary wharf E14 will perform familiar daily or weekly tasks that you spend your precious time on cleaning your home. Our regular cleaning service is designed to be excellent and it includes a number of tasks. We do the chores that you find tiring or difficult, such as dusting, polishing, waste disposal, cleaning reachable window areas and the list goes on. With our weekly clean, you'll never be worried about inviting a friend over spontaneously!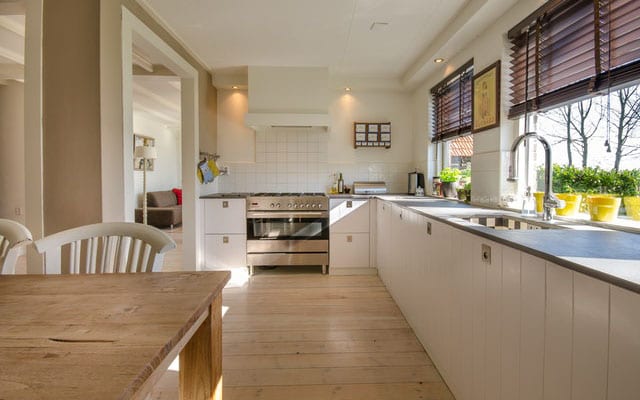 DEEP CLEAN
Even with regular cleans, sometimes the home needs a bit more than that! We recommend that the home gets a thorough and more intensive regular clean. Our deep cleaning service in Canary Wharf will ensure that your needs are met. We reach into every spot, space, and appliance to scrub out the grime and built up gunk that was previously hidden, or ignored. As we have had so many years of experience in Canary Wharf and the E14 area, we have built up extensive knowledge and methods of cleaning effectively for deep cleans. We are equipped by a vast array of tools and materials. At Glimmr, you can arrange these services fortnightly, annually, or as you would like it. A clean home is breathable and spreads nothing but joy. Book your cleaners in canary wharf E14 today!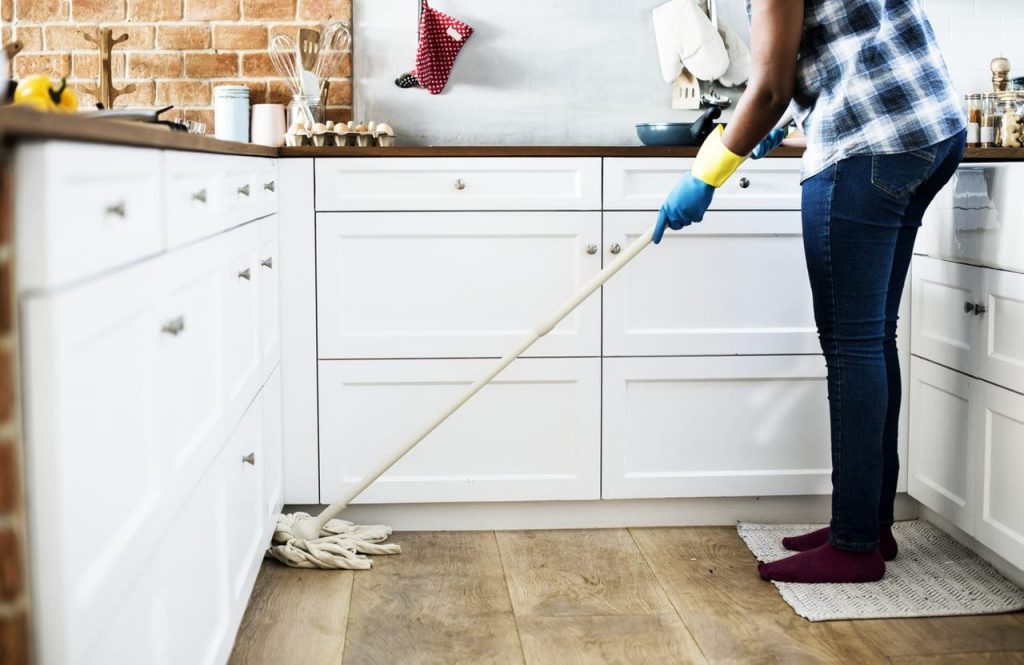 END OF TENANCY CLEANING IN CANARY WHARF
Ending a tenancy will often require a deep clean which is important to do if you want your deposit funds back. Our cleaning service in Canary Wharf covers both move-out and move in services, so whether you're leaving your home or just moving into it! We know the process of moving in or out of a home can be exhausting, however exciting it is to change your scenery. So, why let cleaning be one of the stresses? Our cleaners in canary wharf E14 from Glimmr can help you whatever position you're in, as both tenant or landlord. You can safely leave the restoration of each room to us. Every cleaner we bring is insured so there's no need to think about that either. Our end of tenancy cleaning in Canary Wharf and E14 area is fast and thorough which makes it suitable for a tenant or a landlord.
Glimmr is made up of friendly home cleaning professionals that go the extra mile to provide QUALITY house cleaning service every time! We understand the importance of a clean, and happy home. We are here to help you achieve that. You can expect from us a transparent and seamless experience from start to finish. A simple booking is the first step you need to take before Glimmr comes in and WOWS you with a spotless cleaning, excellent customer service, and friendly cleaners!
OPERATING HOURS
8 AM - 5 PM
Monday to Sunday
PHONE NUMBER
020 8158 8505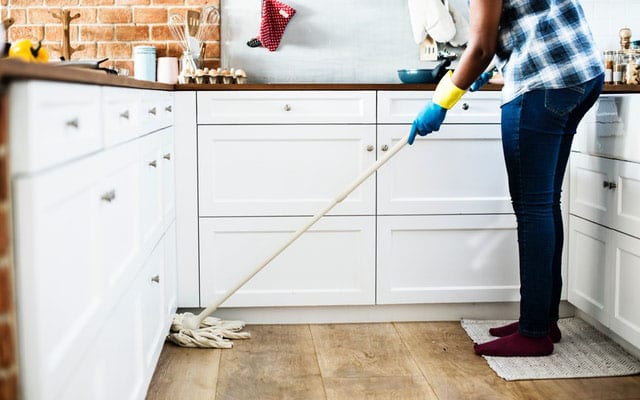 BOOK ON THE RUN
We're mobile friendly. Book just as easily from your mobile phone as you can on your computer.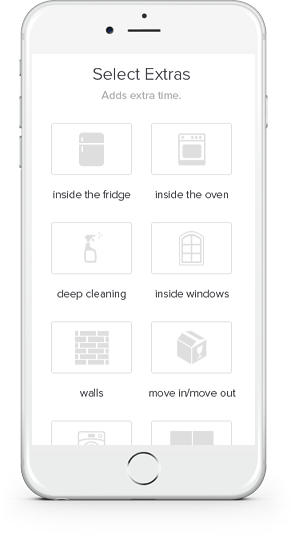 Customize your service
Use our checklists to ensure no spots are missed, or chat directly with your cleaner for special requests.
THE HIGHEST STANDARDS. THE HAPPIEST CUSTOMERS.
Are you a commercial space?
What other types of cleaning are there
FREQUENTLY ASKED QUESTIONS
Glimmr offers move out cleanings as an extra priced service to reflect the extra time needed for baseboards, uncleaned carpets, and other areas that have been hidden by furniture for quite some time. 
Please note that we are unable to guarantee your deposit. In addition, your cleaning professional is unable to move heavy furniture or climb ladders, as per our safety policy.
Yes, Glimmr cleaners are equipped with most of the safe, family and pet friendly supplies needed to give your home a sparkle at no extra charge!
The only items we need you to provide are a hoover, a mop and a bucket.
Please let us know if you would like to provide your own special supplies by adding a note to your account after you book.
Glimmr only accepts credit/debit card payments for service. Card transactions for one time cleans are usually charged within one week of booking the clean. Card transactions for reccuring cleans are usually charged within one week of carrying out cleaning activities.
Our pricing is based on the number of bedrooms and bathrooms. Simply go to our booking page and enter this information and you will your price.
Glimmrs's hours of operations are 8:00 am to 5:00 pm. Our last scheduled service starts at 4:30 pm.
Our one hour window allows us to handle the unpredictability of cleaning services.  Homes are different sizes and require different levels of effort needed to make them clean.  So predicting the time spent at a home is incredibly difficult. In addition, we have to deal with other unpredictable factors like traffic, weather etc. Thanks so much for understanding.
If you have booked a cleaning based on an arrival window (8:30 to 9:30 for example), this denotes that the team can be there anytime during this period.  We will reach out to you if there are any major issues however. Alternatively, please contact us here to check on your service.
You can have a look at date and time availability when you are at checkout.
If you are not happy with your service, the let us know ASAP. If you're not happy with your cleaning, we will come out and re-clean. If you still don't think we did a good enough job to recommend us to your friends, we'll refund your money!
YOU'RE ONE STEP AWAY FROM A HAPPY HOME
CLEANERS CANARY WHARF
Canary Wharf is a dynamic and fast-paced community. It still boasts of its skyscrapers and various restaurant hot spots. Canary Wharf is home to many hardworking professionals and has one of the lowest crime rates in London. Canary Wharf also possesses a large shopping centre which allows efficient and easy access to any shops that you need. This offers an efficient and productive lifestyle to everyone. It has a vast collection of new builds and a dreamy skyline that can be seen from any skyscraper in London. There are fine restaurants, shopping centres, and a very well connected DLR and tube line. When you live in Canary Wharf, there are many opportunities to network in the local restaurants and catch up with colleagues, don't waste your time on cleaning, life's too short. Take advantage of your dynamic environment and leave the tiring and time-consuming cleaning chores to us.
Why Choose Glimmr Cleaning?
Glimmr cleaning is a unique cleaning company. We stand out from others in our service and work process. Our cleaners in canary wharf E14 are some of the best in the business. Here is why you should choose Glimmr.
Saves You Time
Glimmr is able to coordinate last minute appointments and simultaneously provide excellent cleaning services. If you are hosting a cocktail party, or just having a nice night in with your partner, we can save the day whilst you're at work! Our interactions with customers and experiences have helped defined who Glimmr is today. It's very hard to count exactly how many houses we've made a home by cleaning but find out yourself.
Guaranteed Cleaning Service
With our efficient automated online system, you can reach out to the domestic cleaners and book the specific services you need.
Glimmr offers a guaranteed cleaning service and if you've heard about us through word of mouth, then that's testament to our skills already! We are equipped and do not need you to take an unplanned trip to the store. Our work process is much easier than most, there are three simple steps that will allow you to have a clean home. You just need to book, we'll clean, and you'll enjoy.
Uniquely Tailored Services
Glimmr is a cleaning company that offers uniquely tailored services. Get started with your first appointment and we'll bring you an excellent E14 cleaner!
We're Canary Wharf's most trusted House cleaning service!
POPULAR SERVICES WE OFFER
Commercial Office Cleaning Canary Wharf, Vacation Rental, Home Organization, Post Renovation Cleaning, Green Eco Friendly Cleaning, Airbnb Turnaround Cleaning, Move In Out Cleaning, Deep Cleaning, Regular Cleaning
AREAS WE COVER IN CANARY WHARF
Our professional cleaners in Canary Wharf E14 cover several areas for your convenience. We respond to your cleaning orders for any location. Feel free to refer us to a friend outside your area.
All About Canary Wharf, London
The history of Canary Wharf began in the 17th century after transporting from marshland into a trading centre. The industry continued until the beginning of World War II in 1939 and became one of the world's most significant trading ports. After the war, Canary Wharf became heavily damaged by the bombs and crippled trade works. Despite the destruction of their warehouses, they managed to continue trading activities through alternative storage methods. At the beginning of1980s, the district was tumbledown and abandoned until the redevelopment in 1988 when large companies moved into the area. They still support local and international trades, build housing businesses, and other industries like banks and retail outlets. 
After the fantastic transformation, Canary Wharf impressively brought primary financial sources because of their connection to London City Centre. They had residential developments which allowed young professionals and families to live in the area. The Wood Wharf, Spire London in West India Quay, and other flats and apartments are great finds for excellent living places. They have malls, homewares, and clothing shops that house famous brands. Choose from a diverse range of bars and restaurants that offers Indian, Hawaiian, Danish, and Japanese cuisines. Crossrail Place and Mudchute Park and Farm have beautiful views and vast green spaces that everyone will definitely enjoy. They also have plenty of leisure facilities, naming One Canada Square heath club as one of the biggest in Europe.  Despite being a business site, they are still surrounded by outstanding primary and secondary schools for children. Transportation is never a problem with The Elizabeth Line, The Jubilee Line and nearby Thames Clippers ferries and London City Airport. Moreover, with their low crime rate, plenty of job opportunities, and affordable homes, Canary Wharf is indeed an excellent location to live in.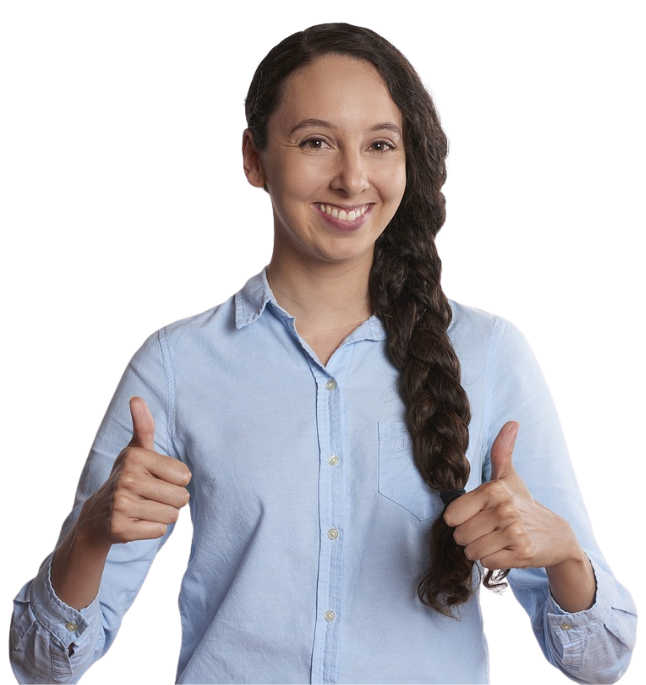 Spotless Canary Wharf Properties by Glimmr Services
Canary is definitely an all-around place! You can access a wide variety of properties to live in, leisure centres, features, and amenities. It is not just a business centred location but also a family-friendly district. Another great thing about Canary Wharf is its access to Glimmr services. Cleaning will never be something to stress about when you have our team working for you! Our cleaners are the experts of cleaning and making use of them will totally be worth it. After years of being in the market, we have gained countless fantastic reviews and feedback that says a lot about our service. Furthermore, we will continuously develop and improve our job to help more homeowners with their house cleaning problems. 
Cleaning has been a part of our day-to-day routine. Before going to work, when you get home, after dinner, and before sleeping, we try to tidy our spaces. We want to have a place that will refresh our minds and fill our sight with beauty. Thankfully, you do not have to shoulder the neverending house chores at home all by yourself. You can have Glimmr cleaners that will effortlessly give you a lovely home with no stress and worries. Even if you are stuck in the middle of a meeting or an event, you can trust us with your house. Our cleaners will prioritise the security of your home and will carefully handle your valuable items. Just before you arrive home after a stressful day at the office, you have a wholesome place perfect for unwinding.
Live Willfully in a Germ-Free Environment
You probably experienced catching a cold or flu at times and did not know where you caught it. Aside from buying medicines to get well, it is also important to take preventive measures against diseases. As part of it is ensuring that the inside of your home is away from bacterias and germs. The Glimmer Team is ready and equipped in helping you fight against these problems. We will cover all spaces in your home to ensure that it is safe and clean. Managing a sanitised home is essential, especially when living with kids who are prone to sickness, and Glimmr always got your back!
Have you been feeling sick lately? Maybe your back hurt, or you are feeling demotivated due to stress? Cleanliness at home is vital in maintaining our family's holistic wellness. When your space is unorganised, you lose focus on the more important jobs because of the piles of works along the way. Keeping up with our house chores also causes body pains due to the heavy tasks that you need to do. Well, you do not need to shoulder everything on your own now that Glimmr is at your service. Our expert crews will gladly take over all the unfinished cleaning works in your home. You do not need to worry, as every space in your home will be covered to ensure that your place will be 100% germ-free. You can guarantee that your home is safe for everyone to run and gather around. There truly is nothing that Glimmr cannot do for your home—starting from tidying up to keeping your place safe and sound.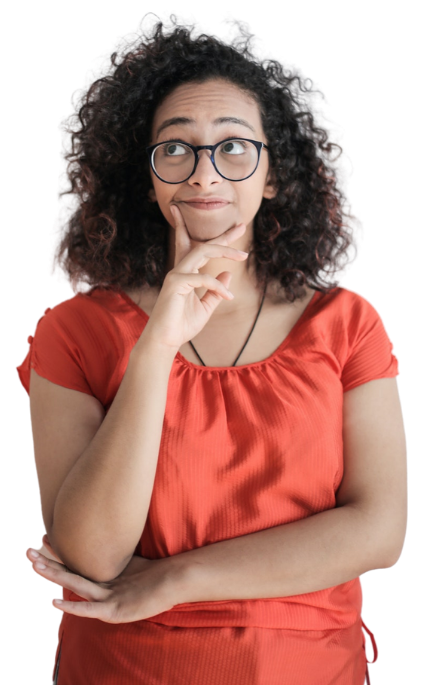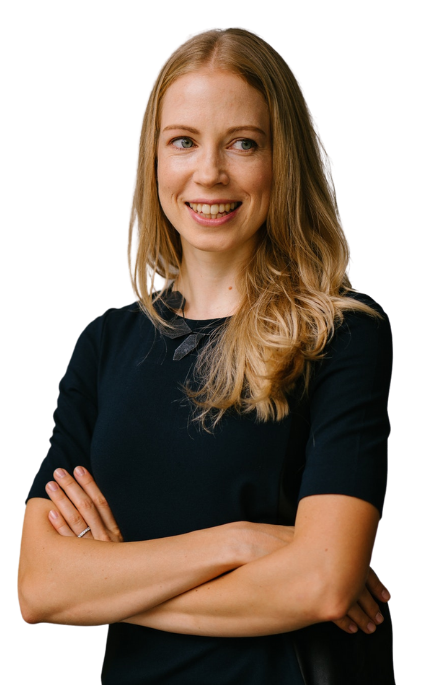 Reliable and Dedicated Cleaning Experts at your Service!
After years of being in the market, the Glimmr team received excellent reviews and feedback from loyal customers. Aside from the convenient services that we offer, our cleaners significantly impacted the quality of our job. Thanks to our hiring team that meticulously selected each of our cleaning experts. They deliberately considered every qualification of our crews, and it indeed shows in their exceptional services. Now, homeowners do not have to shoulder all the laborious processes connected to cleaning. They have people that they can rely on their house chores by just making a 60-seconds booking!
What do you usually look for in a cleaner? Reliable, professional, skilled, outgoing, committed, and so forth? Say no more! You can find all the qualities of a good cleaner only in Glimmr services. You will get the service worth the money you spend with our ever so trusted and hard-working crews. Expect that they can efficiently clean all spaces in your home without any stress and troubles along the way. They will tidy even the tiny spaces, narrow corners, and top drawers to ensure that there are no specks of dust in your home. When we are done, you can ensure that there are no cleaning tasks left for you. Instead, just relax all day, watch your favourite movie, and cook a delicious dish that your family can enjoy. Cleaning day will never be strenuous and tiring when Glimmr service is working for you. Be part of the thousands of house owners living happily and comfortably by choosing the best service in town, Glimmr.