Chiswick's most reliable domestic cleaning service.
Book a domestic cleaner in Chiswick instantly below.

Book
We understand that filling in forms can be a dull task. We have create a simple process for booking our cleaning services. Glimmr's booking system is so easy that you can fill it out and complete your tailored requirements within 60 seconds, to which we will sort out the rest and designate a cleaner for you in Chiswick. The process includes filling in your contact details and address, selecting your desired product (regular clean/deep clean/ end of tenancy cleaning in Chiswick). Try our user-friendly website and book with us for an efficient and fast process.

Clean
What next? The duster is relayed to us and we help you finish the cleaning race. You can sit back and relax and enjoy your hobbies, whilst our experienced Chiswick cleaners start the journey of making your home sparkle. Not only do we have experienced cleaners, we have the right equipment which will remove the dirt and the dust that you need in your Chiswick home. Let us know if there are any special requests, such as eco-friendly products!

Relax
Our Chiswick cleaning services are top-rated and it means that you can leave your home safely in our hands. You can enjoy the activities in Chiswick and return to your home in a happy and comfortable manner. By booking us, you have guaranteed yourself a stress-free home environment, which is an essential ingredient to the happiness of life. Looking at the pros and cons of booking a cleaner with us, there's really no reason to hold back, get booking and we'll start cleaning in Chiswick!
GLIMMR HAPPINESS
GUARANTEE
Our 100% Happiness Guarantee ensures that you receive the best cleaning experience. If you're not satisfied with the quality of service, let us know and we'll come back to re-clean at no extra cost.
WHAT'S INCLUDED IN A CLEAN
Living room & common areas
Customise your clean by adding instructions in your online account. They are sent directly to your cleaner's mobile app, ready for the clean.
Customise your clean by adding instructions in your online account. They are sent directly to your cleaner's mobile app, ready for the clean.
SERVICES WE PROVIDE
Glimmr has deliberately included a range of cleaning services for our customers to choose from. We know that you have different needs on different occasions. We have regular cleans, deep cleans and end-of-tenancy cleans in Chiswick.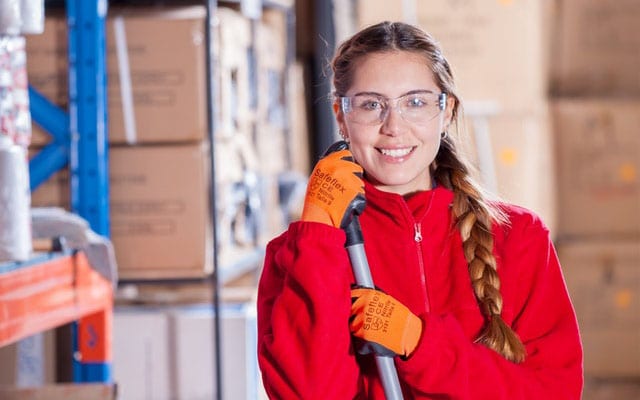 REGULAR CLEAN
Regularly cleaning your house is important to maintain a level of hygiene in your home for you and others to live and breathe in. It is very closely related to productivity and stress levels so we recommend that a regular clean is booked. We'll help you remove the dirt that builds up over the week and the grime in the bathrooms. Whilst this sounds horrible to you, our cleaners enjoy sparkling up a home and get satisfaction from this. We recommend that this is booked at least once a week, or at the very least biweekly or monthly.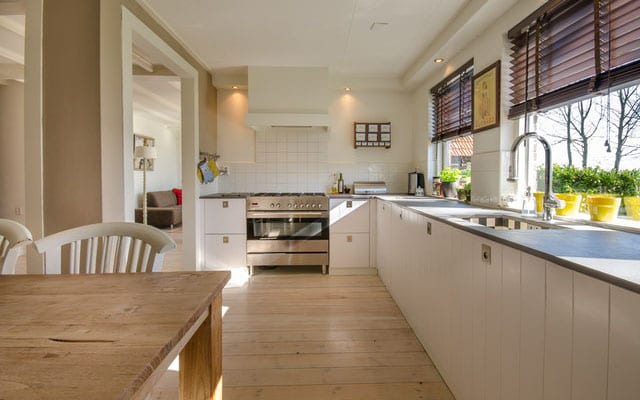 DEEP CLEAN
A deep clean is an intensive clean. It is a cleaning activity that occurs less frequently. Sometimes spring cleaning and even end of tenancy cleaning in Wimbledon are referred to as a deep cleaning service. We come fully equipped to dig out the gunk, scrub the hidden corners, and eliminate the germs thriving in peculiar places. A deep clean is refreshing and greatly required for every home.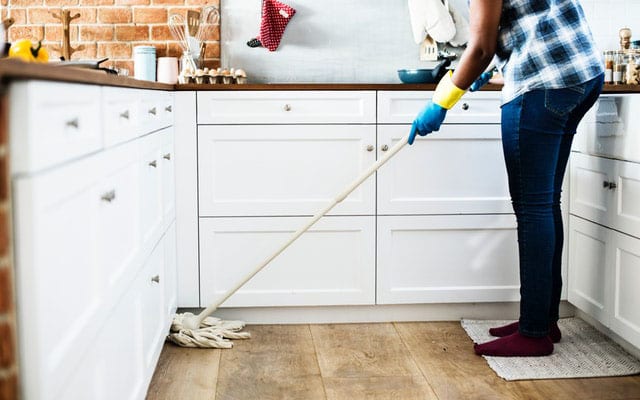 END OF TENANCY CLEAN
Whilst it is the end of your tenancy, it is a beginning of a new one for others. Therefore, you will need to ensure that your room is up to scratch for the next tenant. We help tenants and landlords ensure that the place is cleaned up to standard. An end of tenancy clean is very difficult to the average person, but our experienced cleaners know how thorough and how to clean the place well. At Glimmr, you will have the comfort of knowing that you won't need to spend days cleaning the place and can move on with your life in your new home.
Glimmr is made up of friendly home cleaning professionals that go the extra mile to provide QUALITY house cleaning service every time! We understand the importance of a clean, and happy home. We are here to help you achieve that. You can expect from us a transparent and seamless experience from start to finish. A simple booking is the first step you need to take before Glimmr comes in and WOWS you with a spotless cleaning, excellent customer service, and friendly cleaners!
OPERATING HOURS
8 AM - 5 PM
Monday to Sunday
PHONE NUMBER
020 8158 8505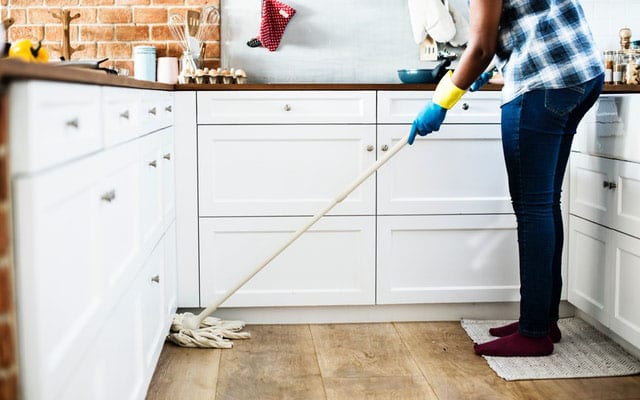 BOOK ON THE RUN
We're mobile friendly. Book just as easily from your mobile phone as you can on your computer.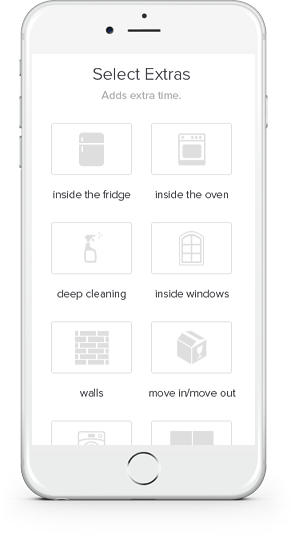 Customize your service
Use our checklists to ensure no spots are missed, or chat directly with your cleaner for special requests.
THE HIGHEST STANDARDS. THE HAPPIEST CUSTOMERS.
Are you a commercial space?
What other types of cleaning are there
FREQUENTLY ASKED QUESTIONS
Glimmr offers move out cleanings as an extra priced service to reflect the extra time needed for baseboards, uncleaned carpets, and other areas that have been hidden by furniture for quite some time. 
Please note that we are unable to guarantee your deposit. In addition, your cleaning professional is unable to move heavy furniture or climb ladders, as per our safety policy.
Yes, Glimmr cleaners are equipped with most of the safe, family and pet friendly supplies needed to give your home a sparkle at no extra charge!
The only items we need you to provide are a hoover, a mop and a bucket.
Please let us know if you would like to provide your own special supplies by adding a note to your account after you book.
Glimmr only accepts credit/debit card payments for service. Card transactions for one time cleans are usually charged within one week of booking the clean. Card transactions for reccuring cleans are usually charged within one week of carrying out cleaning activities.
Our pricing is based on the number of bedrooms and bathrooms. Simply go to our booking page and enter this information and you will your price.
Glimmrs's hours of operations are 8:00 am to 5:00 pm. Our last scheduled service starts at 4:30 pm.
Our one hour window allows us to handle the unpredictability of cleaning services.  Homes are different sizes and require different levels of effort needed to make them clean.  So predicting the time spent at a home is incredibly difficult. In addition, we have to deal with other unpredictable factors like traffic, weather etc. Thanks so much for understanding.
If you have booked a cleaning based on an arrival window (8:30 to 9:30 for example), this denotes that the team can be there anytime during this period.  We will reach out to you if there are any major issues however. Alternatively, please contact us here to check on your service.
You can have a look at date and time availability when you are at checkout.
If you are not happy with your service, the let us know ASAP. If you're not happy with your cleaning, we will come out and re-clean. If you still don't think we did a good enough job to recommend us to your friends, we'll refund your money!
YOU'RE ONE STEP AWAY FROM A HAPPY HOME
CLEANERS CHISWICK
Chiswick is well-known for being family-friendly and having a rich, cultural history. People who lived in Chiswick include poets Alexander Pope and W.B. Yeats and novelist E.M. Forster. With these larger than life names, Chiswick is a place to fully immerse yourself in and enjoy the local bookshops and parks. There are fantastic activities that you can undertake in Chiswick such as yoga, and also japanese restaurants for your finer tastes. Our cleaners at Glimmr will allow you to enjoy the diverse range of experiences that you can do in Chiswick.
Why Choose Glimmr Cleaning?
Glimmr has developed an easy system for our cleaning customers in Chiswick. We pride ourselves in being a top domestic cleaning service in Chiswick so we hold ourselves to high standards of professionalism towards our cleaning bookings and clients. Glimmr stands out as a cleaning company for many reasons. We're unique because we dedicate ourselves to having...
Best Quality
We're the best quality for both the cleaning job itself and the process of booking it. We offer flexible range of services whilst buying the best equipment for the job.
Smooth Communication
Our hiring policies are tight and we have made it such that you can communicate with our support staff team at Glimmr as well as our cleaners. Both levels of communication are easy to use and adapt to. Just send us an email for any specific enquiries and we are there to respond quickly.
Saves You Time
Our whole process is oriented around saving you time. The whole reason why people love cleaning services is to allow them to relax because they're busy people. Just sit back and relax, and Glimmr will do the rest.
We're Chiswick's most trusted House cleaning service!
POPULAR SERVICES WE OFFER
Commercial Office Cleaning Chiswick, Vacation Rental, Home Organization, Post Renovation Cleaning, Green Eco Friendly Cleaning, Airbnb Turnaround Cleaning, Move In Out Cleaning, Deep Cleaning, Regular Cleaning
AREAS WE COVER IN CHISWICK
Within the borough, Glimmr covers many different areas. We have enabled this location flexibility because we want everyone to be within our reach. Our efficient services can respond to your cleaning needs. Glimmr covers: Bedford Park, Grove Park, Strand-on-the-Green, Gunnersbury, Turnham Green and Chiswick Park.
All About Chiswick, London
Flint axes, pottery, and tools found in parts of Chiswick indicate that there has been some settlement in the area since the last Ice Age. The name for the town is a Saxon word with the meaning 'cheese farm'. During medieval times, Chiswick was divided into five different areas: Old Chiswick, Strand-on-the-Green, Turnham Green, Little Sutton, and Stamford Brook. It has two manors, which are in Sutton and Chiswick Mall—-both are owned by the Dean and Chapter of St. Paul's Cathedral. The main occupations during these times were fishing, boat building, transport, and farming. Between the 16th and 17th centuries, Chiswick has been an attractive area for wealthy Londoners. Some of the large mansions in the town were built during this era, like the Grove House, Corney Reach, and Chiswick House. In the 18th century, it became a prosperous area, and the breweries industry also emerged. The town also became prominent among scholarly residents, including Alexander Pope, William Hogarth, Dr William Roase, and Dr Ralph Griffiths. By the 19th century, railways started coming to Chiswick, which gave more employment opportunities and increased its population. 
If you are looking for a safe area with a lot of activities and amenities, the Chiswick should be on your list. It is a leafy suburb with village charms and vast greeneries, attracting celebrities and families. It might be a little far from the capital, but they have excellent travel links like the tube stations in Turnham Green and Ravenscourt Park, Chiswick Station, and West London District bus services. There are also plenty of outstanding schools in the area, including Grove Park Primary School, The William Hogarth Primary School, West London Free School, and St. Paul's School. You will also find plenty of attractive places like the Chiswick House and Gardens that offers 65 acres of open space with fountains and ponds. There are also many shopping centres like The Westfield, The Chiswick Farmers and Fine Food Market, etc.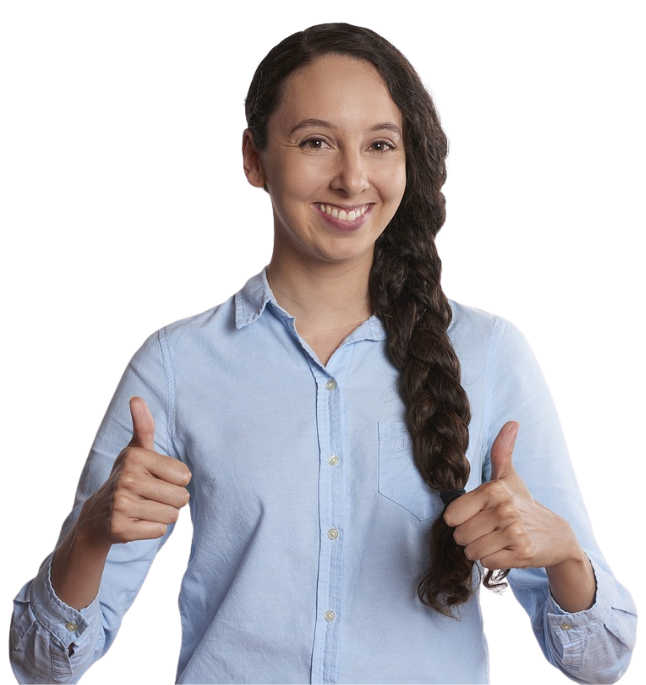 End Your Week with a Blast in Chiswick
Chiswick has a lot of interesting places that you would surely want to visit. After a busy week at work or school, you want to have a day filled with adventure and great memories. However, your weekend might be loaded with laborious cleaning tasks that you've been setting aside for the past few days. So, in the end, you are obligated to stay at home and do all your house chores. No worries! The Glimmr team totally got your back. You wouldn't have to shoulder all the tidying needed in your home because our amazing and skilled cleaners will do all the job for you. Instead, you can go out with your friends or bond with your loved ones. You will surely have no hesitations knowing how trusted, and dependable the services and crews of Glimmr are. 
You no longer have to cancel plans or decline invitations due to your list of house chores because the best cleaning service is now in Chiswick. Instead of having a stressful day and non-stop complaining about your cleaning tasks, just book with us, and our professionals will gladly finish it all for you. You can guarantee that their works are amazing and that you wouldn't have any problems during the whole process. Our crews are also highly trustworthy, and you can always leave them at your home if you need to go to any events. After your day, go home to a lovely place with everything set in place and neatly arranged. You can continue unwinding by watching a newly released film and drinking a fresh cup of tea. Your weekend will be better and more enjoyable with the help of Glimmr!
Experienced Cleaners That Will Give Your Home The Best Care
Opting for a cleaning service might be a little challenging, knowing how many companies are there in the market. It is hard to choose what will work best and will be suitable for the needs of your home. Additionally, you want it to be convenient and to have a stress-free experience. In that case, Glimmr UK is definitely the ultimate cleaning company you are looking for. After many years of servicing parts of the country, our cleaners never failed in delivering the highest standard of cleanliness in every home. We are empowered by the most professional and skilled cleaners that have years of experience and are wise enough to know the right way of tidying homes. You wouldn't have to leave them lists of instructions or guide them throughout the process. And most importantly, our crews will constantly give you a hassle-free and excellent experience in each of your appointment.
There are plenty of reasons why our cleaners are the best in Chiswick, and our loyal customers can prove it all. They are highly efficient and competitive, and they will never leave any spots in your home untouched. On top of that, you can guarantee that you will have a fantastic experience, especially with their friendly personality and exceptional communication skill. They will make sure that you are always comfortable and happy every step of the way. We can't even begin to highlight how high-quality their works are, but the best way to know is to try it out. We truly gave so much support and pride with how great our cleaners are, and hopefully, you are the next homeowner to experience the wonders of the Glimmr cleaning team.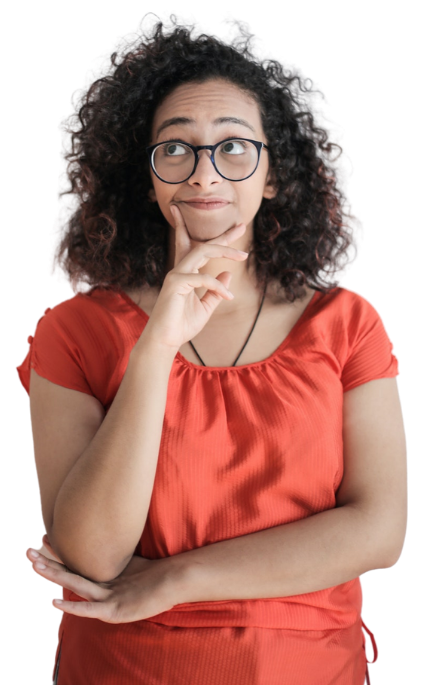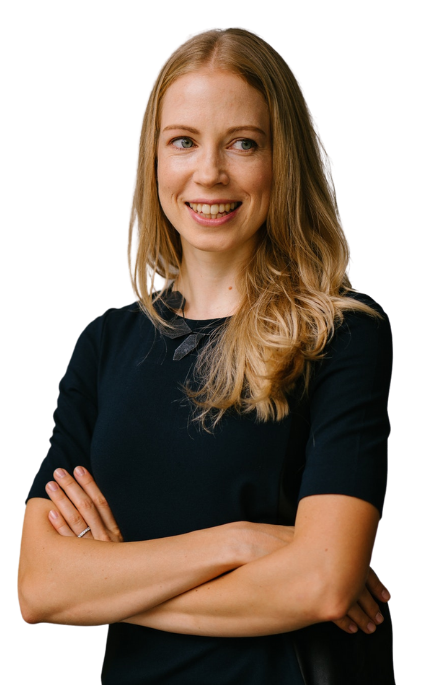 Have The Best Time in Your Chiswick Home
Knowing how quiet and villagey Chiswick is, it is probably the best place to read books and have a refreshing moment even by staying at home. However, you might lose focus doing your works when you have cluttered and dusty spaces surrounding you. Cleaning your whole house might take hours, and not everyone has the time and energy for it. Don't worry! Glimmr is here to save you from any stress and worries by doing all the tidying needed in your home. Just book with us in just 60 seconds, and our cleaners will come right away! We promise you that we will serve you with a high-quality cleaning service to ensure that your home will be even more refreshing and lovelier.
Imagine going home with a clutter-free surrounding and smelling that earthy scent coming from a freshly lit candle. That is the time when you would want to find your favourite novel and read in your window seat nook while glancing at the view of your lovely neighbourhood. If you wish to be in that moment, it is time to book Glimmr services. Our fantastic cleaners will provide you with a high-quality service that will give your home a brighter and more cosy look. We have different cleaning options for all cases, so you wouldn't have to worry about the amount of work needed in your home. Additionally, you can have us regularly, and on any day that works for you so you can always have organised and neat spaces all the time. You will totally find peace and happiness by opting for the more reliable cleaning service in town, Glimmr.