Clapham's most reliable domestic cleaning service.
Book a domestic cleaner in Clapham instantly below.

Book
Booking a cleaner with Glimmr is a very simple process. We have designed everything so that you can complete your booking within 60 seconds. All you need to do is 1) Choose the service you want (Regular, Deep or End of Tenancy Cleaning) 2) Let us know some details about your apartment (Number of Bedrooms and Bathrooms) 3) Tell us when you would like your cleaning done. It's just that easy!

Clean
Our highly experienced and professional cleaner assigned to your job will show up within the arrival time window. They are all English speaking, have over 3 years experienced and trained well by us so you can be confident that they will leave your home spotless. We will arrive with all the necessary cleaning equipment to complete all the tasks necessary.

Relax
You can sit back and enjoy our cleaners in Clapham do all the hard work. When you're back you'll find that there is nothing more satisfying than a spotless and fresh home. If there's any comments you want to leave our cleaning team then you can login to your portal on the Glimmr website to let us know and we'll direct all of this to our cleaners. Our Clapham team are experienced in all situations related to domestic cleaning in Clapham.
GLIMMR HAPPINESS
GUARANTEE
Our 100% Happiness Guarantee ensures that you receive the best cleaning experience. If you're not satisfied with the quality of service, let us know and we'll come back to re-clean at no extra cost.
WHAT'S INCLUDED IN A CLEAN
Living room & common areas
Customise your clean by adding instructions in your online account. They are sent directly to your cleaner's mobile app, ready for the clean.
Customise your clean by adding instructions in your online account. They are sent directly to your cleaner's mobile app, ready for the clean.
SERVICES WE PROVIDE
To make life easier for you, we have broken down our cleaning services into 3 - Regular, Deep and End of Tenancy. Depending on the state of your home and your situation just choose the right one accordingly! Here's a short guide to help you understand which service to choose.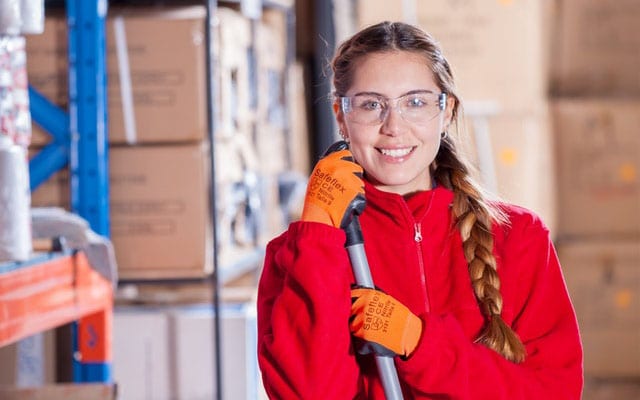 REGULAR CLEAN
Regular cleaning is our most popular cleaning option. It is probably the lightest out of the three services but is also the most frequent and is designed to maintain general cleanliness and freshness of the home. Here we would focus on dusting and wiping down key areas of the home that are prone to getting dirt easily. For example we would focus on the bathrooms and kitchens, wiping down cupboards, washing floors, vacuuming and dusting. We have options for you to have regular cleaning weekly, fortnightly or every month.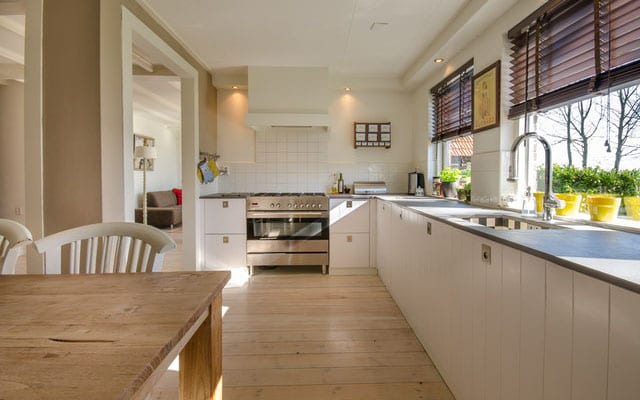 DEEP CLEAN
Our deep cleaning service is a much more intense clean. The aim of this clean is to focus on the areas of the home that are harder to reach and prone for building up hidden dirt and germs in the house. We recommend that you always book professional cleaners for this service.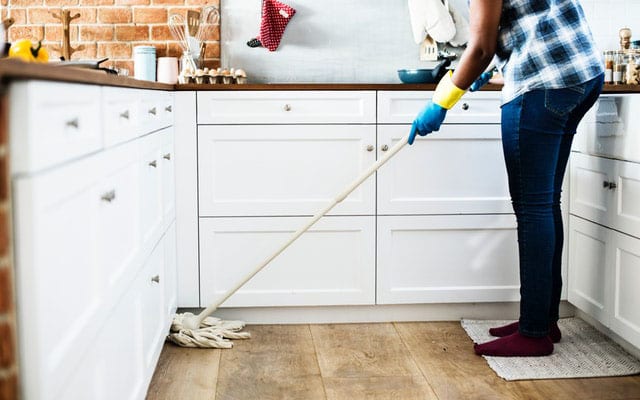 END OF TENANCY CLEAN
Our end of tenancy cleaning in Clapham is done prior to moving out of a house and is generally expected by most landlords. It is often one of the key reasons for deposit dispute. We guarantee to all our clients that they will pass their landlord inspection for the cleanliness of the house as we will come back within 24 hours of the inspection to clean any areas that they may wish to be cleaned again.
Glimmr is made up of friendly home cleaning professionals that go the extra mile to provide QUALITY house cleaning service every time! We understand the importance of a clean, and happy home. We are here to help you achieve that. You can expect from us a transparent and seamless experience from start to finish. A simple booking is the first step you need to take before Glimmr comes in and WOWS you with a spotless cleaning, excellent customer service, and friendly cleaners!
OPERATING HOURS
8 AM - 5 PM
Monday to Sunday
PHONE NUMBER
020 8158 8505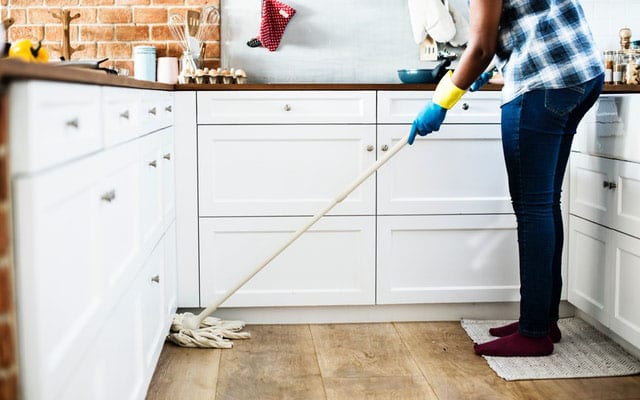 BOOK ON THE RUN
We're mobile friendly. Book just as easily from your mobile phone as you can on your computer.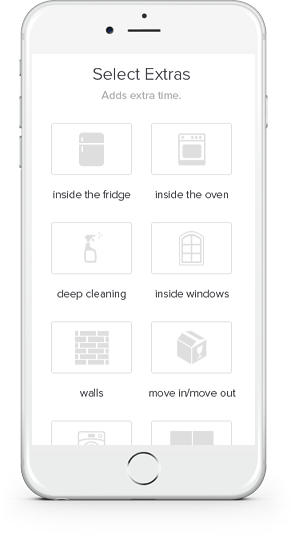 Customize your service
Use our checklists to ensure no spots are missed, or chat directly with your cleaner for special requests.
THE HIGHEST STANDARDS. THE HAPPIEST CUSTOMERS.
Are you a commercial space?
What other types of cleaning are there
FREQUENTLY ASKED QUESTIONS
Glimmr offers move out cleanings as an extra priced service to reflect the extra time needed for baseboards, uncleaned carpets, and other areas that have been hidden by furniture for quite some time. 
Please note that we are unable to guarantee your deposit. In addition, your cleaning professional is unable to move heavy furniture or climb ladders, as per our safety policy.
Yes, Glimmr cleaners are equipped with most of the safe, family and pet friendly supplies needed to give your home a sparkle at no extra charge!
The only items we need you to provide are a hoover, a mop and a bucket.
Please let us know if you would like to provide your own special supplies by adding a note to your account after you book.
Glimmr only accepts credit/debit card payments for service. Card transactions for one time cleans are usually charged within one week of booking the clean. Card transactions for reccuring cleans are usually charged within one week of carrying out cleaning activities.
Our pricing is based on the number of bedrooms and bathrooms. Simply go to our booking page and enter this information and you will your price.
Glimmrs's hours of operations are 8:00 am to 5:00 pm. Our last scheduled service starts at 4:30 pm.
Our one hour window allows us to handle the unpredictability of cleaning services.  Homes are different sizes and require different levels of effort needed to make them clean.  So predicting the time spent at a home is incredibly difficult. In addition, we have to deal with other unpredictable factors like traffic, weather etc. Thanks so much for understanding.
If you have booked a cleaning based on an arrival window (8:30 to 9:30 for example), this denotes that the team can be there anytime during this period.  We will reach out to you if there are any major issues however. Alternatively, please contact us here to check on your service.
You can have a look at date and time availability when you are at checkout.
If you are not happy with your service, the let us know ASAP. If you're not happy with your cleaning, we will come out and re-clean. If you still don't think we did a good enough job to recommend us to your friends, we'll refund your money!
YOU'RE ONE STEP AWAY FROM A HAPPY HOME
CLEANERS CLAPHAM
Clapham is known as one of the trendier places in London to live in. It is culturally rich and attracts a lot of young professionals to the area. Situated in South West London, Clapham is now spread between Lambeth and Wandsworth. It is home to famous celebs such as JK Rowling and Piers Morgan so wherever you live in the area you might be prone to spotting them! Nearby is Brixton - a now very hip area so there is no shortage of nightlife nearby. Clapham Common is very popular on sunny days and a great place to enjoy the weather.
Why Choose Glimmr Cleaning?
Glimmr cleaning is a unique cleaning company. We stand out from others in our service and work process. Here is why you should choose Glimmr.
Glimmr is Reliable
Glimmr's cleaners have been rated one of the top in the country for their reliability. Not only are our cleaners reliable, but our customer support and payment processes are also of such standard. Don't waste your time with other companies that have other priorities. We arrive on time and promptly!
Guaranteed Cleaning Service
With our efficient automated online system, you can reach out to the domestic cleaners and book the specific services you need.
Glimmr Offers Quality
Our Glimmr domestic cleaners are there to provide your house with quality cleans. Our cleaners enjoy scrubbing off the dirt and built-up dusty areas, which ensure that your house will be left sparkling clean after the appointment.
We're Clapham's most trusted House cleaning service!
POPULAR SERVICES WE OFFER
Commercial Office Cleaning Clapham, Vacation Rental, Home Organization, Post Renovation Cleaning, Green Eco Friendly Cleaning, Airbnb Turnaround Cleaning, Move In Out Cleaning, Deep Cleaning, Regular Cleaning
AREAS WE COVER IN CLAPHAM
Clapham is a quaint suburban area in the South of London. We are proud to have been able to serve the residents of Clapham for many years and look forward to continuing this. We are available for appointments in every part of the district. Areas we cover include: Clapham North, Clapham Old Town, Clapham South and Clapham Junction.
All About Clapham, London
Clapham stands on a former Roman road from London to Chichester called Stane Street. It was originally a Saxon village called clopp ham, meaning 'village by the short hill'. In the Domesday Book of 1086, they referred to it as Clopeham and was held by Geoffrey de Mandeville. The town was a small area with a meagre population and had a tiny farming settlement by mediaeval times. It grew into a larger village by the end of the 17th century, after the Great Plague of London and the Great Fire of 1666. In the 18th century, it became a fashionable place for wealthy residents like famous diarist Samuel Pepys and American scientist Benjamin Franklin. During the first census in 1801, Clapham was already a large village with a 3,864 population—higher than the nearby market town at that time. Transportation in the area also improved in the 19th century, like the arrival of horse-drawn buses, railways, and tube stations. In 1963, the famous British Transport Museum opened together with other beautiful attractions we can see today.  
Today Clapham offers stunning family-friendly homes and has a bustling nightlife scene. You can find a mix of Victorian, Georgian, and Modern houses around Old Town, Thornton Park, Nightingale Village, and Parkside Place. You will find plenty of pubs, eateries, restaurants, and other food places that offer different cuisines from around the world. If you want to walk your dog or jog around, Clapham Common has a 200-acre open space for you. They have the Clapham Picturehouse in Venn Street, Omnibus Theatre, Studio Voltaire, and Clapham Leisure Centre for leisure and arts facilities. In terms of education, there are outstanding schools like Clapham Manor, Honeywell Infants and Juniors, Belleville Primary, Chestnut Grove, Harris Academy Battersea, and École de Wix.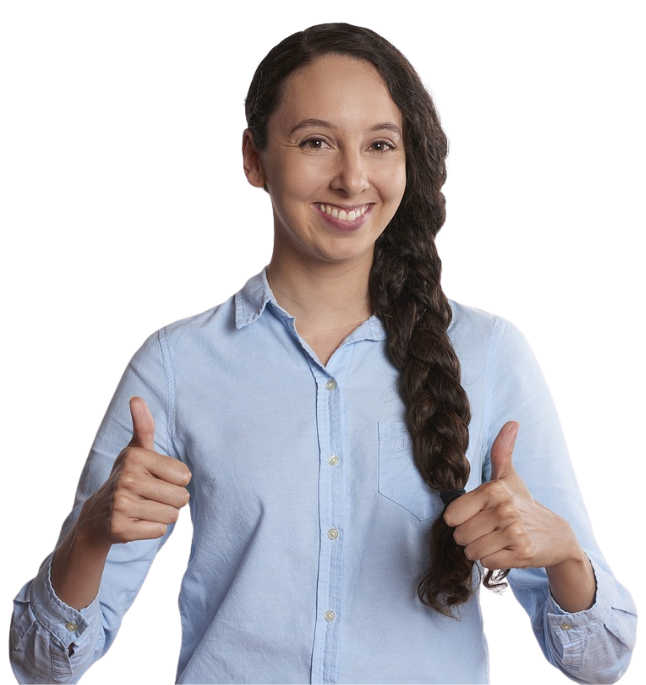 Have An Picture-Worthy Home in Clapham, London
With plenty of things circulating on the internet, it is challenging not to look for new trends and scroll on your social media sites once in a while. There's probably a time when you passed by social media influencers and were amazed by how well they maintain their house's cleanliness. It probably pushed you to get up and do some cleaning in your home. Just remember that not everything you see on the internet is reliable—they probably make use of convenient cleaning services like Glimmr. Instead of shouldering all your house cleaning chores yourself, just book with us and have nothing to stress about. The Glimmr team will consistently give your home the highest standard of cleanliness that you will never hesitate to take a picture of and post on your platforms. 
It is hard to resist posting on your social media in this generation. Sometimes, you want to post that mirror selfie but realise that your background is a little messy. If that is the case, then reach out to Glimmr services. Our hardworking and highly-skilled cleaning team will give your home the utmost cleanliness that you'll surely love. We will happily clean your place just the way you like it, so it looks like you did the work by yourself. We will also appreciate it if you insist on sharing your Glimmr secret on the internet to help other homeowners as well. We can guarantee you that our services will never give you any trouble or something to stress about. Instead, have a picture-perfect place that is worthy of sharing!
Happier And Brighter Home Provided by Glimmr
Sometimes your home might look gloomy, not because of the weather but due to all the mess going around. However, finding time to clean might be tricky with your busy schedule and personal errands. Thankfully, you can have the trusted hands of Glimmr that will give you everything for a cleaner home in one service. You don't have to go and buy the best cleaning product or purchase expensive equipment as our cleaners will have it all. After booking with us, which usually consumes only 60 seconds, you focus on your other plans. You can always guarantee that our services are convenient and never give you headaches!
The positive vibe that your home provides is essential as it really sets your mood for the whole day. That is why you also need to keep your home clean to always fill it with refreshing ambience and positivity. The good thing is you can set aside all the cleaning tasks because the everso reliable cleaners of Glimmr will cover it all. You can always have a pre-appointment or on-the-spot booking with us to ensure that your home is regularly tidied up. We have various options for all cases, so you can always depend on us for any cleaning problems. The best part about us is you'll never be left with any issues and additional cleaning tasks. If you see any difficulties in our finish, just reach out to us, and we will resolve it right in an instant. Glimmer made plenty of homeowners happy and satisfied with our service, maybe it is your time to try us out!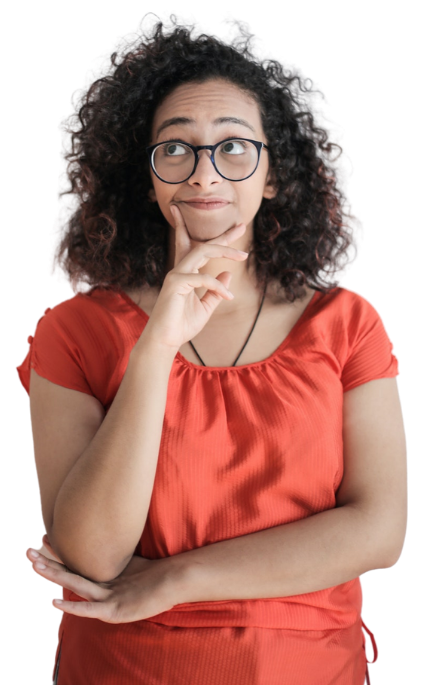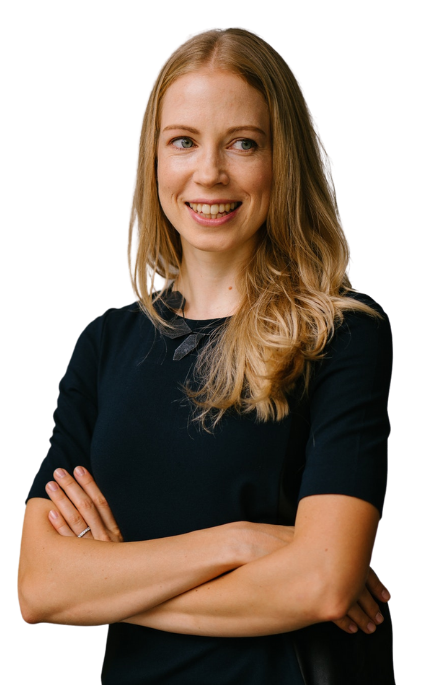 Dedicated and Proficient Cleaners for your Clapham Home
Not all maids are efficient when it comes to cleaning, some might need a long list of instructions. Sometimes you need experts and highly-skilled cleaners that will give your home the highest standard of cleanliness. The good news is Glimmr has the best cleaning team that will provide you with an exceptional experience and convenient services. We have selected the most qualified cleaners who showed dedication and passion in their works. Throughout the years of professional cleaning experience, they have proved how exemplary their results are to thousands of homeowners. And hopefully, your home is their next destination!
Our cleaners are not just applauded for their skills but also for their excellent communication, which will make your experience even better. They will ensure that you will never encounter any problems with us and always update you with our progress. Many homeowners who went on out of town trips or were stuck in important events never had any doubt about making use of our service, knowing how trustworthy our crews are. Additionally, we have Glimmr Happiness Team, our ever so accommodation customer service, who will always entertain your concerns and inquiries right away. Everything you need to have a hassle-free service is packed with Glimmr. So, if you haven't found your trusted cleaning partner, try us out, and you will never have any regret. Our team will never fail in delivering tidiness in your home and ensure that you are happy and satisfied!