Croydon's most reliable domestic cleaning service.
Book a domestic cleaner in Croydon instantly below.

Book
At Glimmr, our only aim is to make your life at home easier. So we've made it super simple to find a cleaner in Croydon. Just go on our website, choose the service you want, when you want it and fill in your details. It's that easy. Within 60 seconds you will have booked one of our world class cleaners to make your house feeling completely fresh again.

Clean
Our cleaners in Croydon have over 3 years professional cleaning experience working in domestic homes and top hotels so they know the quality that we are looking for. We also train up all our Croydon cleaners to ensure that standards are maintained across the board. All our staff are English speaking so you don't have to worry about communication either.

Relax
Clutter and dirt distracts you and dampens your mood. This is a fact. It's also the reason why you should use our Croydon cleaning services. You can have the freedom to enjoy what Croydon has to offer. Sit back, relax and let us do all the hard work.
GLIMMR HAPPINESS
GUARANTEE
Our 100% Happiness Guarantee ensures that you receive the best cleaning experience. If you're not satisfied with the quality of service, let us know and we'll come back to re-clean at no extra cost.
WHAT'S INCLUDED IN A CLEAN
Living room & common areas
Customise your clean by adding instructions in your online account. They are sent directly to your cleaner's mobile app, ready for the clean.
Customise your clean by adding instructions in your online account. They are sent directly to your cleaner's mobile app, ready for the clean.
SERVICES WE PROVIDE
Cleaning your home efficiently and well is actually quite a difficult task and as a result we offer different types of services depending on what you need. There are 3 types of service: Regular, Deep and End of Tenancy Cleaning in Croydon. If you're not too sure about which type of cleaning service to choose then here's a quick guide.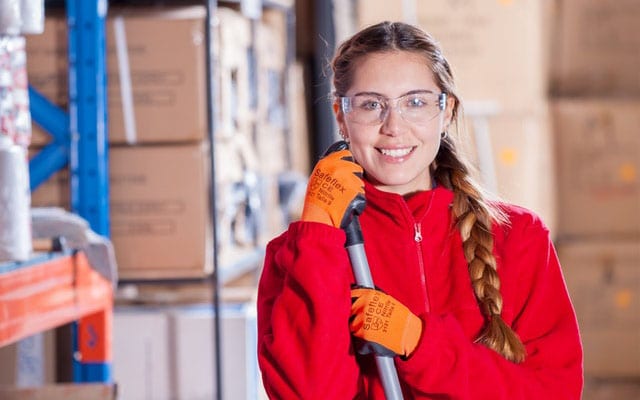 REGULAR CLEAN
Regular cleans are the most popular choice at Glimmr. This is generally seen as more of a maintenance cleaning. We understand that lots of you are very busy with either work or a hectic family life so the regular clean should really help you alleviate all the stresses you may have in your life and provide you comfort knowing that you home in Croydon will be mess free and promote a healthy environment. Tasks here include focusing on the bathroom and kitchen which is prone to mess as well as tidying and making sure all dust that accumulates quickly is removed.
DEEP CLEAN
Even if you are cleaning your home on a regular basis, there will be areas that are neglected as they are harder to reach. You'll be surprised just how much grime and dirt can build up quickly across your entire home. This is why we have a deep cleaning service. Our Croydon cleaners will come and focus heavily on all of these neglected areas reaching every spot, space and appliances to remove all this dirt leaving your house in a spotless condition. We generally recommend that you book in a deep cleaning at least once every 3 months to keep your house in a healthy livable condition!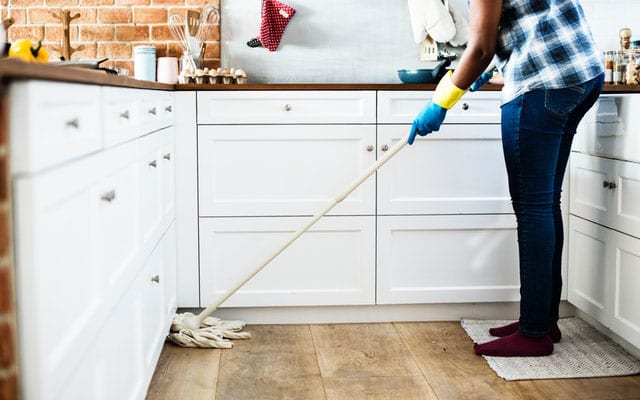 END OF TENANCY CLEAN
When moving out of your house or apartment, your landlord will generally expect the house to be returned in its original condition. This is often a prerequisite for receiving your deposit back and is one of the main causes for deposit dispute. This is why we have an end of tenancy cleaning in Croydon solution for this. We guarantee to our clients that we will clean your home up to your landlords standards which often means coming back a second time to tackle any spots that the landlord is not happy with. With our end of tenancy cleaning in Croydon, you don't have to worry about anything!
Glimmr is made up of friendly home cleaning professionals that go the extra mile to provide QUALITY house cleaning service every time! We understand the importance of a clean, and happy home. We are here to help you achieve that. You can expect from us a transparent and seamless experience from start to finish. A simple booking is the first step you need to take before Glimmr comes in and WOWS you with a spotless cleaning, excellent customer service, and friendly cleaners!
OPERATING HOURS
8 AM - 5 PM
Monday to Sunday
PHONE NUMBER
020 8158 8505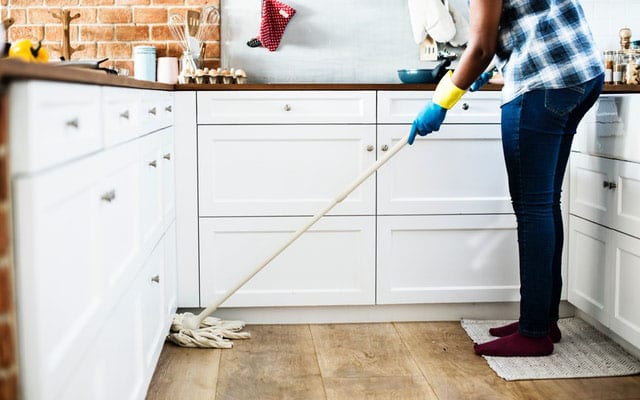 BOOK ON THE RUN
We're mobile friendly. Book just as easily from your mobile phone as you can on your computer.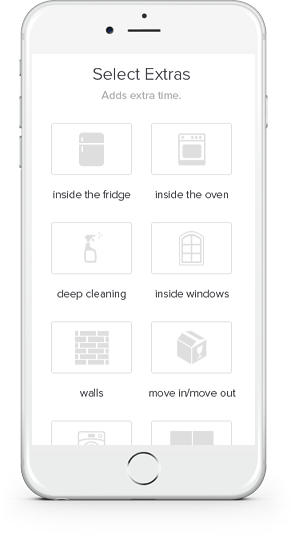 Customize your service
Use our checklists to ensure no spots are missed, or chat directly with your cleaner for special requests.
THE HIGHEST STANDARDS. THE HAPPIEST CUSTOMERS.
Are you a commercial space?
What other types of cleaning are there
FREQUENTLY ASKED QUESTIONS
Glimmr offers move out cleanings as an extra priced service to reflect the extra time needed for baseboards, uncleaned carpets, and other areas that have been hidden by furniture for quite some time. 
Please note that we are unable to guarantee your deposit. In addition, your cleaning professional is unable to move heavy furniture or climb ladders, as per our safety policy.
Yes, Glimmr cleaners are equipped with most of the safe, family and pet friendly supplies needed to give your home a sparkle at no extra charge!
The only items we need you to provide are a hoover, a mop and a bucket.
Please let us know if you would like to provide your own special supplies by adding a note to your account after you book.
Glimmr only accepts credit/debit card payments for service. Card transactions for one time cleans are usually charged within one week of booking the clean. Card transactions for reccuring cleans are usually charged within one week of carrying out cleaning activities.
Our pricing is based on the number of bedrooms and bathrooms. Simply go to our booking page and enter this information and you will your price.
Glimmrs's hours of operations are 8:00 am to 5:00 pm. Our last scheduled service starts at 4:30 pm.
Our one hour window allows us to handle the unpredictability of cleaning services.  Homes are different sizes and require different levels of effort needed to make them clean.  So predicting the time spent at a home is incredibly difficult. In addition, we have to deal with other unpredictable factors like traffic, weather etc. Thanks so much for understanding.
If you have booked a cleaning based on an arrival window (8:30 to 9:30 for example), this denotes that the team can be there anytime during this period.  We will reach out to you if there are any major issues however. Alternatively, please contact us here to check on your service.
You can have a look at date and time availability when you are at checkout.
If you are not happy with your service, the let us know ASAP. If you're not happy with your cleaning, we will come out and re-clean. If you still don't think we did a good enough job to recommend us to your friends, we'll refund your money!
YOU'RE ONE STEP AWAY FROM A HAPPY HOME
CLEANERS CROYDON
Croydon is an area that is developing quickly. With the brilliant Boxpark for food and gigs, lots of new builds being developed and a Westfield shopping centre - Croydon is quickly becoming the place to be to live. Reinvention is the name of the game in this South London town. Croydon has one of the most diverse variety of homes in London ranging from Victorian houses in South Croydon, to 2-bed Victorian cottages in West Croydon and also large detached 20s, 30s and later houses in Shirley Hills. It is also home to some the country's tallest modern residential blocks. Mitcham Common is one of Croydon's lovely green spaces that is great for exploring if you want to take your dog out or go for a walk.
Why Choose Glimmr Cleaning?
Croydon is home to lots of cleaning companies, but our customers at Glimmr love us for a few reasons. First we are passionate about what we do. All of our cleaners have had over 3+ years of professional experience but more importantly they love what they do. Cleaning is what we do and we do it well. Secondly, we focus a lot of energy on ensuring that we have the best customer service from the moment you visit our website to even after you have completed the cleaning in Croydon. Glimmr is a cleaning company that offers uniquely tailored services. Get started with your first appointment and we'll bring you an excellent Croydon cleaner!
Why Choose Glimmr Cleaning?
Our cleaning jobs are the best, our Glimmr family can do it all, even end of tenancy cleaning in Bristol. As you have read, there are many reasons to choose us. However, here's a few hand-picked from our authentic reviews.
We're Croydon's most trusted House cleaning service!
POPULAR SERVICES WE OFFER
Commercial Office Cleaning Croydon, Vacation Rental, Home Organization, Post Renovation Cleaning, Green Eco Friendly Cleaning, Airbnb Turnaround Cleaning, Move In Out Cleaning, Deep Cleaning, Regular Cleaning
AREAS WE COVER IN CROYDON
Our professional cleaners in Croydon cover several areas for your convenience. We respond to your cleaning orders for any location. Feel free to refer us to a friend outside your area. We cover Addington, Addiscombe, Ashburton, Beddington, Coombe, Coulsdon, Croydon, Crystal Palace, Forestdale, Hamsey Green, Kenley, Monks Orchard, New Addington, Norbury, Norwood New Town, Old Coulsdon, Pollards Hill, Purley, Purley Oaks, Roundshaw, Sanderstead, Selhurts, Selsdon, Shirley, South Croydon, South Norwood, Thornton Heath, Upper Norwood, Upper Shirley, Waddon, Woodcote, Woodside and Whyteleafe.
All About Croydon, London
Croydon is a large town and one of the largest commercial districts in the capital, located in the south of London. Most philologists believe that the town's name was derived from Anglo-Saxon words croh, which means 'crocus' and denu, meaning 'valley, as it was the centre for saffron cultivation. It was first recorded in the Domesday Book of 1086 with a population of 365, a mill, and a church. During the mediaeval times, Croydon was granted a market, houses grew around, and Great Hall was added to Croydon Palace, owned by Archbishop of Canterbury. In 1839, the Croydon Station was opened, connected to the London & Croydon Railway. By the mid-Victorian Period, Park Hill water tower, Croydon School of Art, and Central Croydon Station opened. In 1883, the town was incorporated as a borough, and then it became a county borough. In the modern days, Croydon emerged as a significant shopping centre with plenty of buildings attracting the area. 
Croydon has two department stores in which are Debenhams and House of Fraser. It also has two shopping centres, Centrale and Whitgift Centre, that offer many shops to browse around. They have Surrey Street Market if you are looking for some food stalls and also the nearby Matthews Yard, UK's first crowdfunded theatre. Around their High Street and South End, you will find a variety of restaurants, independent shops, and interesting places to visit. If you love walking around and breathing fresh air from the beautiful greeneries, they have Park Hill Recreation Ground, Lloyd Park, and four golf clubs. They have Fairfield Halls, Ashcroft Playhouse, the Recreational, Vue multiplex cinemas, and Waddon Leisure Centre that has many interesting activities to keep you busy. Don't worry about commuting from one place to another as they have Croydon station, trains, nearby London Bridge, West Croydon overground, and a tram link for transportation.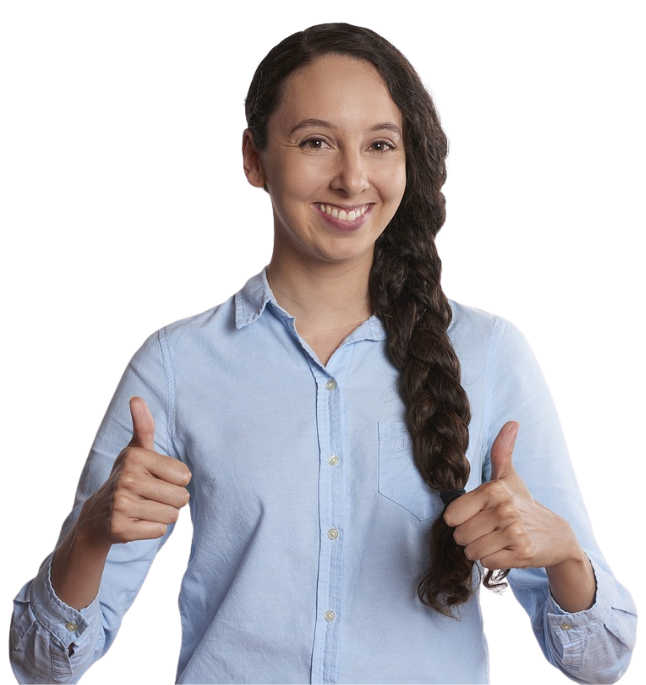 Get The Cleaning Done in Your Croydon Home
Aside from its attractive properties, Croydon has a lovely neighbourhood and is rich in beautiful attractions. Due to its location in the capital, going to different towns and remarkable landmarks is just a bus away! It must be easy to have your schedule loaded up when living in such a busy place. On the other hand, finding time to clean your home might also be challenging. So, in the end, you have to bear all the headaches and body pains just to ensure that all your spaces are nice and neat. Thankfully, you no longer have to do that with Glimmr! Whether you are busy working in the office or have some plans with your friends. Our team is here to cover all your cleaning tasks. Just book with us or give us a call and expect that the best hands in Croydon will work in your home!
After years of non-stop cleaning your home, you must have wished that all the mess in your home would be gone in just a snap. Sadly, that cannot happen unless you book with Glimmr. Just fill up our booking process in just 60 seconds, and all your cleaning worries will vanish in an instant. All the tidying that you usually do for a couple of days will be swept away in just an hour or two by our efficient cleaners. Don't worry! You don't have to help us and supervise our cleaners during the whole process, they are highly skilled and experienced and will ensure that there is no messy spot left behind. Instead, you can do your other errands or relax in the comfort of your home. Afterwards, you will have a spotless house, away from any germs and bugs!
Effortless Way of Cleaning Your Home.
When you see spotless homes on social media, you tend to think how much time they put in order to maintain a clean and organised place. But in reality, they probably hire maids and cleaners to achieve it. That's right! Instead of thinking about cleaning your home for the next 24 hours, just book with Glimmr in just 60 seconds, and we can ensure that your home will look flawless. The difference is we don't have typical maids—instead, we have the most trusted cleaning professionals in Croydon who will efficiently clean every spot in your home. Now, you can post a picture of your lovely-looking home, minus the headaches and body pains from cleaning. 
After a long day at work, you probably want to lay down and have a relaxing time rather than do your house chores. We know how tiring your busy days can be, that is why Glimmr is here to help you with all the cleaning tasks in your home. Our professionals will clean all spaces in your home and ensure that there are no additional tasks left for you. In that way, you can have a genuine rest in the comfort of your home every time you go back from work. You can guarantee that everything will be done efficiently and only the highest standard of cleaning possible will be delivered to your home. If you have any problems with our clean, just give us a call, and we will return to fix any issues with no additional cost. You will not just have an effortlessly clean home but also a stress-free service provided by Glimmr!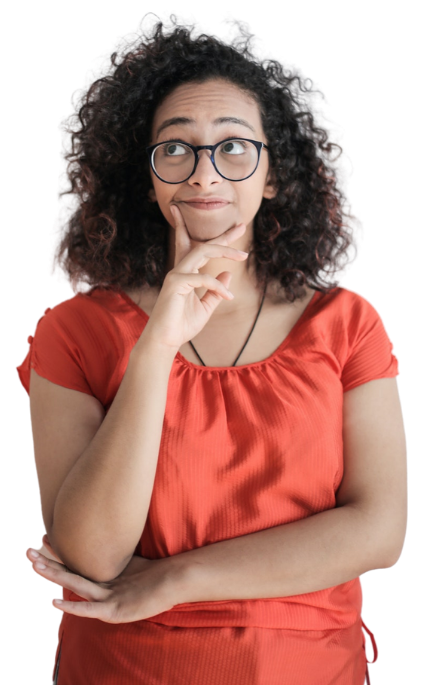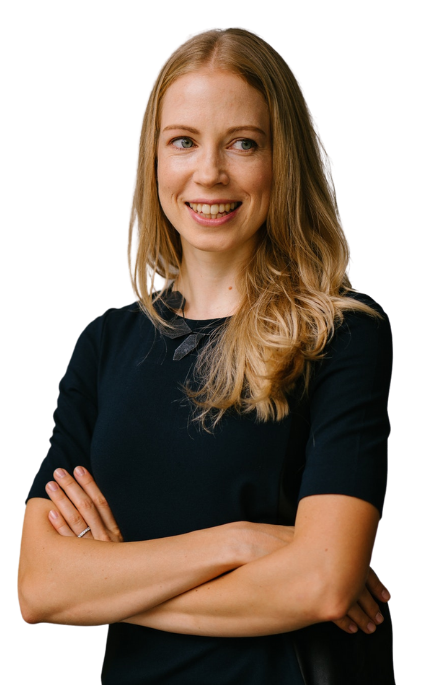 Book Now and Rest Later!
We understand how important it is to have a break after a week filled with tiring activities and errands. However, your house chores might make it difficult for you to find a relaxing time away from stress and laborious work. Not when you partner with Glimmr! Our team will never fail to give you a good time while cleaning every space in your home. You don't have to find the best cleaning product in the store or search all over London just to have the best cleaners in town because everything is already in one service of Glimmr. After booking with us, you can guarantee that you can have the rest of the day for yourself!
What is the perfect rest day for you? Is it hanging out with your friends or just simply reading your favourite book while tucked in a cosy blanket? Regardless of how you want to spend your day-offs, Glimmr will undoubtedly give you a wonderful time without thinking about your house chores. Our hardworking cleaners will work their way to ensure that even the most delicate and narrow space in your home will be thoroughly sanitised. All your valuable items will be adequately organized and treated with utmost care. Expect that you will have a flawless-looking place with no dirt and rubbish left when you go back home. You can continue resting while watching your comfort show and having a cup of hot tea! There is no better day than when Glimmr is working in your home.