Ealing's most reliable domestic cleaning service.
Book a domestic cleaner in Ealing instantly below.

Book
Glimmr has been designed to make your life easier! From our selection of services to payment, our website has made the booking process simpler than ever. Don't worry about getting stressed over difficult or long booking forms that are time-consuming. We know your time in precious so we only require of you the necessary details. It's as easy as book-clean-relax! We are also price-transparent which helps you understand what your services that you have paid for, include.

Clean
Our Ealing cleaners respond to your tailored needs and they arrive to your doorstep professionally and well-equipped. With our cleaners in Ealing, you can sit comfortably in your newly cleaned home and be stress-free for any surprise visitors!

Relax
Imagine you can achieve a clean and tidy home without touching a single mop. At Glimmr, we understand that you can only be productive in your home and truly relax when it's clean. After having booked our domestic cleaning services in Ealing, you can then appreciate the dust-free environment and experience true comfort.
GLIMMR HAPPINESS
GUARANTEE
Our 100% Happiness Guarantee ensures that you receive the best cleaning experience. If you're not satisfied with the quality of service, let us know and we'll come back to re-clean at no extra cost.
WHAT'S INCLUDED IN A CLEAN
Living room & common areas
Customise your clean by adding instructions in your online account. They are sent directly to your cleaner's mobile app, ready for the clean.
Customise your clean by adding instructions in your online account. They are sent directly to your cleaner's mobile app, ready for the clean.
SERVICES WE PROVIDE
Cleaning is a laborious task which we know takes up a lot of time too. There are also a variety of different needs within a cleaning job so we have accommodated this to provide a selection of services that you can choose from. For you to make an informed choice, we have given a guide for the cleaning services that we offer our customers.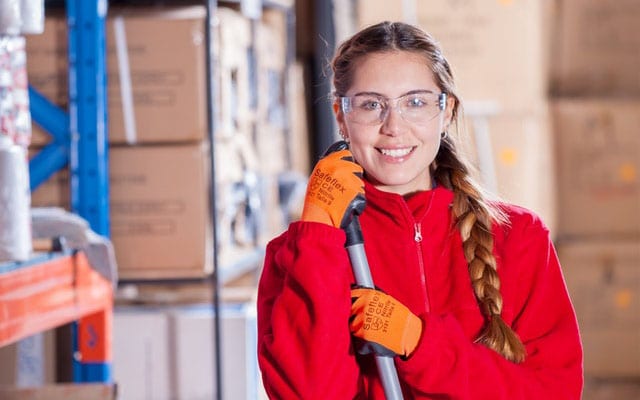 REGULAR CLEAN
Glimmr acknowledges that everyone is busy and doesn't have time to fit in those regular cleans. Cleaning has to be regular for many reasons, surprise visits from family and friends to being hypo-allergenic to dust build up in the house. We encourage our homeowners to build a habit to have a routine by booking cleaning services regularly. At Glimmr, we understand that cleaning has to be regular. We have a cleaner for every need and they are always trustworthy to keep your home tidy. Our cleaner can do tasks like dusting, polishing, waste disposal, cleaning difficult-to-reach areas and many other tasks. With our weekly regular clean, we enable you to coordinate your time without thinking about such a tiring task.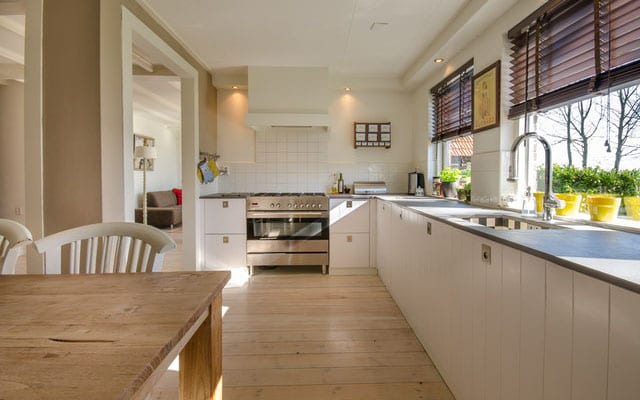 DEEP CLEAN
Even the cleanest house needs a more thorough clean. Our deep cleaning services are specially catered to your desires and to the layout of your home. Areas which were difficult to reach and are often hidden to the naked eye are spotted by our cleaners. As our Ealing cleaners are effective and experienced, you can expect them to know what equipment to use for deep cleans which aren't common knowledge. Deep cleans are recommended to be done fortnightly or monthly, or even annually if you like. A clean home that is dust-free is one that you can breathe in happily and assuredly.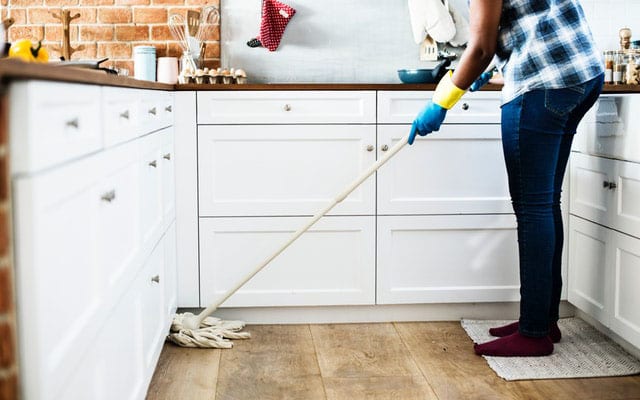 END OF TENANCY CLEAN
Deposit funds are often tied to the state of the house at the end of the tenancy. Our end of tenancy cleaning in Ealing helps you recover this by providing end of tenancy deep cleans, specific to this type of need that a tenant has. We also help landlords who opt to clean the house instead of the tenant. We ensure that the house or flat is up to scratch for the next homeowner and we are rated highly for this expertise. This includes move-in and move-out services. This process is particularly arduous and exhausting so book us so that we can help you in this way. Every cleaner is experienced in knowing the wants of typical landlords so rest assured. Our end of tenancy cleaning in Ealing is fast and thorough which makes it suitable for a tenant or a landlord.
Glimmr is made up of friendly home cleaning professionals that go the extra mile to provide QUALITY house cleaning service every time! We understand the importance of a clean, and happy home. We are here to help you achieve that. You can expect from us a transparent and seamless experience from start to finish. A simple booking is the first step you need to take before Glimmr comes in and WOWS you with a spotless cleaning, excellent customer service, and friendly cleaners!
OPERATING HOURS
8 AM - 5 PM
Monday to Sunday
PHONE NUMBER
020 8158 8505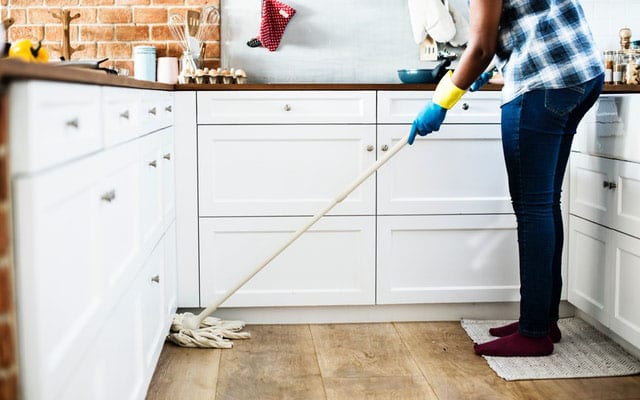 BOOK ON THE RUN
We're mobile friendly. Book just as easily from your mobile phone as you can on your computer.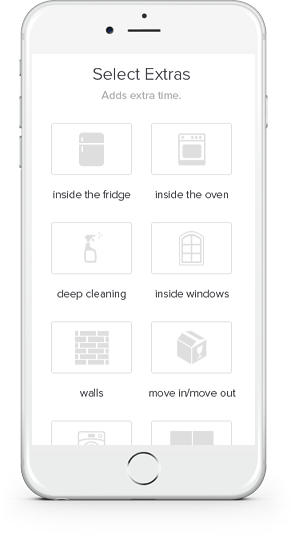 Customize your service
Use our checklists to ensure no spots are missed, or chat directly with your cleaner for special requests.
THE HIGHEST STANDARDS. THE HAPPIEST CUSTOMERS.
Are you a commercial space?
What other types of cleaning are there
FREQUENTLY ASKED QUESTIONS
Glimmr offers move out cleanings as an extra priced service to reflect the extra time needed for baseboards, uncleaned carpets, and other areas that have been hidden by furniture for quite some time. 
Please note that we are unable to guarantee your deposit. In addition, your cleaning professional is unable to move heavy furniture or climb ladders, as per our safety policy.
Yes, Glimmr cleaners are equipped with most of the safe, family and pet friendly supplies needed to give your home a sparkle at no extra charge!
The only items we need you to provide are a hoover, a mop and a bucket.
Please let us know if you would like to provide your own special supplies by adding a note to your account after you book.
Glimmr only accepts credit/debit card payments for service. Card transactions for one time cleans are usually charged within one week of booking the clean. Card transactions for reccuring cleans are usually charged within one week of carrying out cleaning activities.
Our pricing is based on the number of bedrooms and bathrooms. Simply go to our booking page and enter this information and you will your price.
Glimmrs's hours of operations are 8:00 am to 5:00 pm. Our last scheduled service starts at 4:30 pm.
Our one hour window allows us to handle the unpredictability of cleaning services.  Homes are different sizes and require different levels of effort needed to make them clean.  So predicting the time spent at a home is incredibly difficult. In addition, we have to deal with other unpredictable factors like traffic, weather etc. Thanks so much for understanding.
If you have booked a cleaning based on an arrival window (8:30 to 9:30 for example), this denotes that the team can be there anytime during this period.  We will reach out to you if there are any major issues however. Alternatively, please contact us here to check on your service.
You can have a look at date and time availability when you are at checkout.
If you are not happy with your service, the let us know ASAP. If you're not happy with your cleaning, we will come out and re-clean. If you still don't think we did a good enough job to recommend us to your friends, we'll refund your money!
YOU'RE ONE STEP AWAY FROM A HAPPY HOME
CLEANERS EALING
Ealing is a dynamic and growing residential area. It is known as "Queen of the suburbs" because of its greenery and being halfway between a city and country. This area boasts lots of parks like Haven green and North Acton playing fields. To be enjoyed by school children and professionals alike, and the retired, it has also been the site of development over the last few years. The "village" feel of Ealing has attracted much attention. The range of people and diversity of cultures is also palpable, and this helps boost Ealing's reputation as an inclusive area. There are fine restaurants, shopping centres, schools, libraries and adorable coffee shops. There are several Tudor styles of homes in West Acton, so this is something historic to visit when there's time. The abundance of culture and activities in Ealing mean that you should go out to explore it and leave menial tasks like cleaning to Glimmr.
Why Choose Glimmr Cleaning?
Glimmr is well-positioned and established in our business. We know what our clients want, and we care about being the best premium services. It's better to book experienced and great cleaners on the first try than other companies that do not emphasise quality. We also provide flexibility in the appointment timings and bookings. Whatever needs you have; we can offer it. Glimmr can provide an excellent cleaning service because we are equipped with the know-how and the correct staff. Don't think too much! Book, clean…and enjoy!
We're Ealing's most trusted House cleaning service!
POPULAR SERVICES WE OFFER
Commercial Office Cleaning Ealing, Vacation Rental, Home Organization, Post Renovation Cleaning, Green Eco Friendly Cleaning, Airbnb Turnaround Cleaning, Move In Out Cleaning, Deep Cleaning, Regular Cleaning
AREAS WE COVER IN EALING
Our cleaners can clean in multiple locations within Ealing. Our Ealing cleaners are there to aid your day and are efficiently allocated in areas for your convenience. We are highly responsive to our cleaning orders for any location and are always open to being referred to your friends that are in your borough. Our locations include: Ealing Broadway, South Ealing, West Ealing, North Ealing, South Ealing, North Acton, West Acton, East Acton, Greenford and Southall.
Ealing is a district located in West London and one of the major towns in the London Borough of Ealing. Its name is from an Anglo-Saxon settler, Gilingas or people of Gilla. It was also known in several different terms like Zelling, Eling, and Yealing, until in the 19th century when it had its standard spelling. St. Mary's was its parish church from the early 12th century. It was divided into two manors, Gunnersbury and Pitshanger. In the 18th century, the town's first map was built with mostly open fields and countryside, knowing that farming has been the main occupation for many centuries. In the 1830s, the Great Western Railway was constructed, which gave way to the opening of the Ealing railway station in 1838. Ealing permanently became a town with plenty of roads, drainage, schools, and buildings erected during the Victorian period. One of the most significant persons in Ealing is the Borough Surveyor Charles Jones, who designed the present and old town hall. 
Ealing is conceived as the 'Queen of the Suburbs' and is one of the most prominent locations among house hunters striving for village-style living in West London. It has some of the most glorious open spaces, bustling amenities, independent restaurants, and retail outlets. Many tourists always roam around and take pictures of the majestic Ealing Town Hall. One thing that the locals love about the town is you can possibly have anything you need at 2 am, from meat markets up to secret bars. Every Sunday, Ealing Farmers' Market has several sustainable food stalls that offer farm cheese, handmade pasta, fresh fish, etc. In Antiques Market and The Avenue Vintage, you'll indeed find some rare and ornate pieces with 25 stores providing different collectables.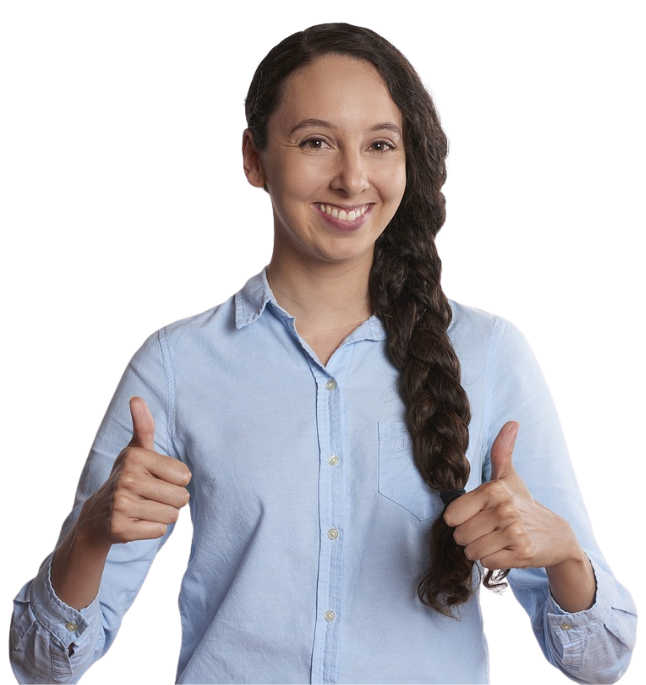 Let The Glimmr Team Deal With Your House Cleaning In Ealing
Ealing is packed with everything you would want for a neighbourhood—independent stores, fresh food markets, vintage shops, glorious open spaces, and fine restaurants. You probably never had days with no schedule, knowing that you can do plenty of things in your town. However, you probably have at least one day in a week when you have to do tiring and laborious house chores for hours on end. It might not be your favourite hobby, but Glimmr is here to help you out. Instead of non-stop complaining about the dirty spaces in your home, just book with us, and we will make sure that it will all be gone in an instant. On top of that, you can have a wonderful day away from things that stress you out. 
After many years of cleaning thousands of homes, we have probably seen all the cases of different homeowners. You are probably stuck in a meeting or traffic congestion, on the way to an event, or need a break from all the strenuous house chores. It doesn't matter because Glimmr is here to do all your cleaning tasks regardless of your situation. Moreover, we understand how busy the town of Ealing can get, which is perfect for our on-the-go and convenient services. With just a simple click in 60 seconds, our cleaners will come waiting at your doorsteps. Expect that the highest standard of cleaning imaginable will be brought into your home with no troubles along the way. Glimmr is not just an ordinary company but a life partner you can always rely on!
Listen To What Your Heart Says And Book with Glimmr.
You probably have a bucket list that you haven't checked out yet due to your busy schedule. You are probably planning an out-of-town trip with friends, but your office/school and housework are always in the way. When was the last time you bonded with your family outside your home? We understand that you also aim to have days when you don't have to do all your house chores and be too busy to be with your loved ones. Like everyone else, you deserve a break to relax and enjoy your life. Don't worry about all the sweeping, dusting, and thorough cleaning you have to do at home because Glimmr is here for that. If you are off of your work or school, try planning something exciting and our team totally got your back!
 Aside from providing convenient services, every cleaning company should also be reliable. Just like Glimmr, we have trusted and efficient cleaners who will ensure that your home is tidy and secured with us. The homeowners who have tried Glimmr never had any problems leaving their house keys with us knowing how trustworthy our crews are. Whether they want to stay in their house or have outdoor errands, they never doubt trusting us with their homes. So, if you have plans to go on that must-need out-of-town trip, Glimmr is the company you should go for. You will always have relief and peace of mind when your home is taken care of by the best hands in Ealing.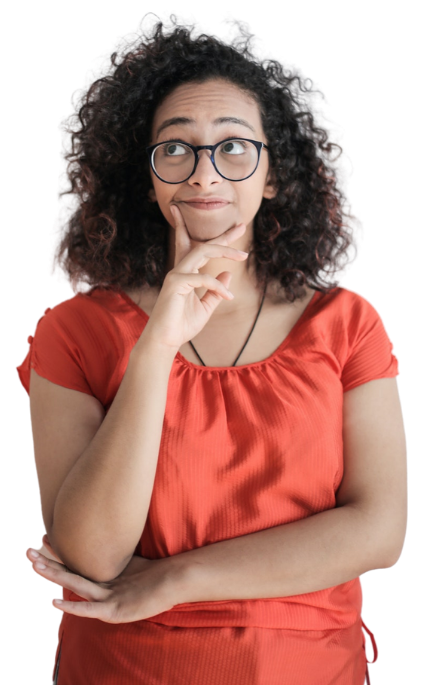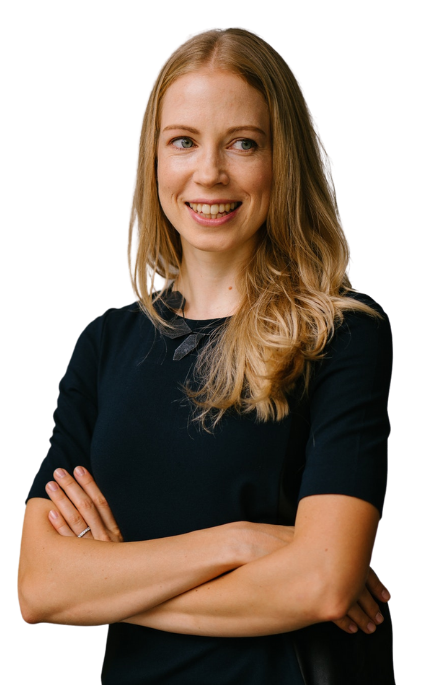 Book Glimmr On Cleaning Day To Keep All The Rubbish Away
Cleaning is not really a basic job, it takes dedication, perseverance, and motivation before you can get it done right. That is why every cleaning company might differ, depending on their eagerness to help our homeowners. If you are reading this, then you are certainly on the right path. Unlike the others, Glimmr highly values and prioritises the benefits that cleanliness can give. Aside from the beauty that it provides, we know that it affects our customers' well-being and health. That is why we ensure that our works are always beyond exemplary and only hire cleaners who can give an excellent finish. Guarantee that even the small and fine details of your home will be thoroughly cleaned to have the ultimate cleanliness you've been aiming for. 
Everyone has different ways of tidying their home every cleaning day. Some prefer doing it little by little, and others do it all in just one day. Nevertheless, it is a strenuous job that not everyone is fond of. Luckily, you found the best cleaning service in town, Glimmr! We have top-notch cleaning service options and efficient cleaners to give you the best look in your home. Your places will be spotless and refreshing every time you book an appointment with us. You can guarantee that all the dirt, mess, and rubbish will be put in a trash bag and sent away from your house. Moreover, you no longer have to endure the stress, body pains, and headaches every cleaning day because our team will undoubtedly be there for you. Opt for the best, and Glimmr will do the rest!