Earlsfield's most reliable domestic cleaning service.
Book a domestic cleaner in Earlsfield instantly below.

Book
We know that you are busy people and the last thing you want is a dirty home. Everything we do has a simple flat rate price with easy online booking system. Just choose the number of bedrooms and bathrooms and we'll give an instant quote for your domestic cleaning in Earlsfield. Choose a time and day that works for you and away we go.

Clean
We'll send one of our highly professional cleaners. Your trusted Glimmr cleaners in Earlsfield will arrive fully equipped with all cleaning supplies needed to clean your home. We promise that we will provide consistently high quality cleaning services. Leave the house cleaning to us so you can get back to doing things you actually love.

Relax
Our domestic cleaning specialist understands your needs and will complete the service from your requirements. You can just sit back and enjoy all the free time you now have. We're quite sure that you know how to!
GLIMMR HAPPINESS
GUARANTEE
Our 100% Happiness Guarantee ensures that you receive the best cleaning experience. If you're not satisfied with the quality of service, let us know and we'll come back to re-clean at no extra cost.
WHAT'S INCLUDED IN A CLEAN
Living room & common areas
Customise your clean by adding instructions in your online account. They are sent directly to your cleaner's mobile app, ready for the clean.
Customise your clean by adding instructions in your online account. They are sent directly to your cleaner's mobile app, ready for the clean.
SERVICES WE PROVIDE
As we pointed out earlier, every home has different cleaning needs. With this in mind, we want to clean your home effectively, so we have created 3 types of services. These include regular, deep and end of tenancy cleaning in Earlsfield.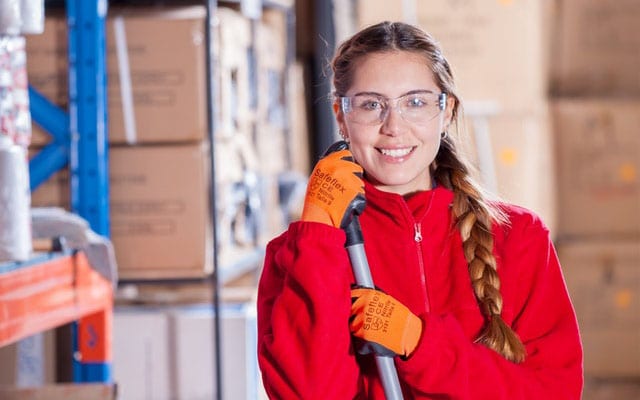 REGULAR CLEAN
With our regular cleaning, you can set up a cleaning plan by choosing the day and time you would like our Earlsfield cleaners to arrive at your home. Everything can be managed online from the scheduling, contacting our cleaners and also tipping. We'll make sure that we focus on all the common areas of the home, including the bathroom where we'll wash and sanitize the toilet shower, tub and sink as well as the kitchen. These are two areas prone to lots of dirt build up in the week so our regular cleaning always includes these two rooms. Book your regular cleaning in Earlsfield weekly, biweekly or monthly.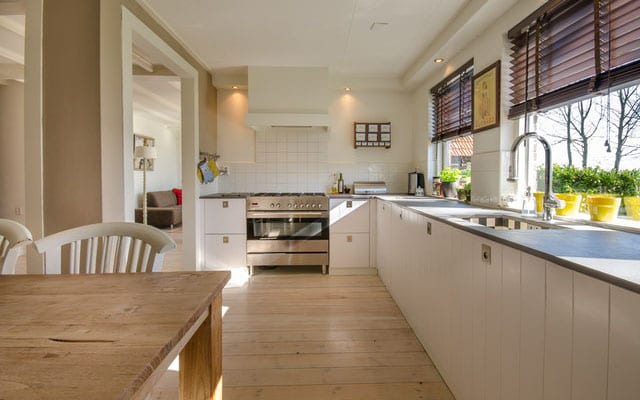 DEEP CLEAN
If it's been a while since you had a professional cleaning or if you've got in-laws coming over for the weekend, it might just be that time of the year where you need to put in some elbow grease to thoroughly clean your house. That's what the Glimmr Deep cleaning is for. It is where you can get into all the corners and hidden areas of the house that you wouldn't be able to reach with a standard service. We'll put a lot of extra time into all the detail to get your home looking brand new.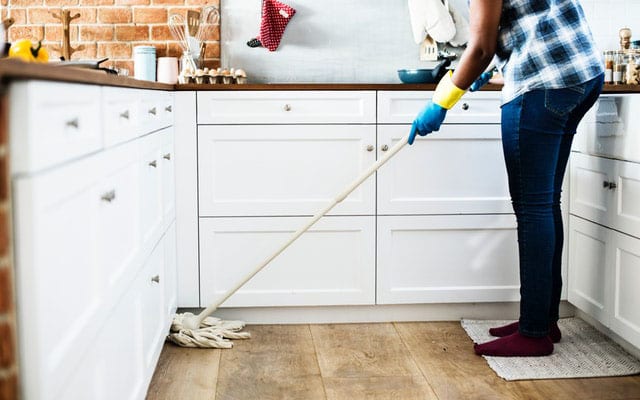 END OF TENANCY CLEAN
Moving out isn't easy and what you definitely don't want to be worried about is cleaning your home. Let the pros at Glimmr do it. We specialising in end of tenancy cleaning in Earlsfield. It applies equally whether you are the tenant or landlord. A few tips for you are to make sure that your fridge is completely empty and turned off at least 24 hours before the clean to allow it to defrost. We'll also clean the oven and cabinets on top of this. Don't worry, you can focus on every other process of the move-out and leave the cleaning to us!
Glimmr is made up of friendly home cleaning professionals that go the extra mile to provide QUALITY house cleaning service every time! We understand the importance of a clean, and happy home. We are here to help you achieve that. You can expect from us a transparent and seamless experience from start to finish. A simple booking is the first step you need to take before Glimmr comes in and WOWS you with a spotless cleaning, excellent customer service, and friendly cleaners!
OPERATING HOURS
8 AM - 5 PM
Monday to Sunday
PHONE NUMBER
020 8158 8505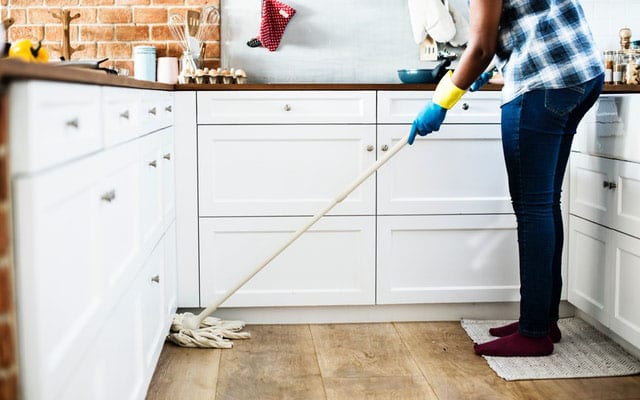 BOOK ON THE RUN
We're mobile friendly. Book just as easily from your mobile phone as you can on your computer.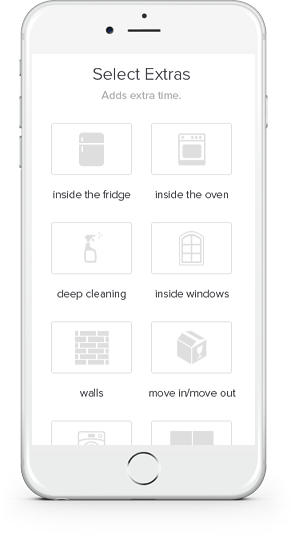 Customize your service
Use our checklists to ensure no spots are missed, or chat directly with your cleaner for special requests.
THE HIGHEST STANDARDS. THE HAPPIEST CUSTOMERS.
Are you a commercial space?
What other types of cleaning are there
FREQUENTLY ASKED QUESTIONS
Glimmr offers move out cleanings as an extra priced service to reflect the extra time needed for baseboards, uncleaned carpets, and other areas that have been hidden by furniture for quite some time. 
Please note that we are unable to guarantee your deposit. In addition, your cleaning professional is unable to move heavy furniture or climb ladders, as per our safety policy.
Yes, Glimmr cleaners are equipped with most of the safe, family and pet friendly supplies needed to give your home a sparkle at no extra charge!
The only items we need you to provide are a hoover, a mop and a bucket.
Please let us know if you would like to provide your own special supplies by adding a note to your account after you book.
Glimmr only accepts credit/debit card payments for service. Card transactions for one time cleans are usually charged within one week of booking the clean. Card transactions for reccuring cleans are usually charged within one week of carrying out cleaning activities.
Our pricing is based on the number of bedrooms and bathrooms. Simply go to our booking page and enter this information and you will your price.
Glimmrs's hours of operations are 8:00 am to 5:00 pm. Our last scheduled service starts at 4:30 pm.
Our one hour window allows us to handle the unpredictability of cleaning services.  Homes are different sizes and require different levels of effort needed to make them clean.  So predicting the time spent at a home is incredibly difficult. In addition, we have to deal with other unpredictable factors like traffic, weather etc. Thanks so much for understanding.
If you have booked a cleaning based on an arrival window (8:30 to 9:30 for example), this denotes that the team can be there anytime during this period.  We will reach out to you if there are any major issues however. Alternatively, please contact us here to check on your service.
You can have a look at date and time availability when you are at checkout.
If you are not happy with your service, the let us know ASAP. If you're not happy with your cleaning, we will come out and re-clean. If you still don't think we did a good enough job to recommend us to your friends, we'll refund your money!
YOU'RE ONE STEP AWAY FROM A HAPPY HOME
CLEANERS EARLSFIELD
Earlsfield is an area within the London Borough of Wandsworth. Located in the more tranquil part of Wandsworth, it has recently become a hotspot due to its beautiful houses and access to lots of green spaces like Wandsworth Common. This chilled out atmosphere is a great place for new families and young professionals. Earlsfield streets are mostly lined with traditional Victorian and Edwardian terraced houses. There's no shortage of greenery and parks in Earlsfield, for example, Garratt Park and you have the beautiful River Wandle in the valley between Wimbledon Common and Wandsworth Common. Central London is easily accessible within 12 minutes from Earlsfield railway station with 3 stops from London Waterloo. Lots of young families have moved into Earlsfield over the past few years and there are a plethora of great education options including Beatrix Potter Primary School and Floreat Wandsworth Primary School.
Why Choose Glimmr Cleaning?
Glimmr has been supplying award winning cleaners in Earlsfield for many years. We are the highest rated for a reason - we genuinely believe that by being honest, punctual and diligent with our cleaning every time, that is what is needed to do a great job. We have a 200% Glimmr Guarantee which gives the assurance that we will do a great job. All our cleaners will bring the cleaning supplies so you don't even have to worry about that or pay extra. Book a Glimmr cleaner in Earlsfield now!
We're Earlsfield's most trusted House cleaning service!
POPULAR SERVICES WE OFFER
Commercial Office Cleaning Earlsfield, Vacation Rental, Home Organization, Post Renovation Cleaning, Green Eco Friendly Cleaning, Airbnb Turnaround Cleaning, Move In Out Cleaning, Deep Cleaning, Regular Cleaning
AREAS WE COVER IN EARLSFIELD
Joy and love can be spread everywhere, but so can our professional cleaning service, so don't be worried that your neighbour or friend will miss out! Areas we cover include: Summerstone, Grosvenor Way and Wandsworth Common.
All About Earlsfield, London
Earlsfield is a suburb situated in the London Borough of Wandsworth in London, England. In mediaeval times, it was the northern area of the hamlet and manor of Garrat, which was talked about in the 18th century due to the Garrat mock elections. During this time, Earlsfield was already an industrialised area with a significant number of mills across the River Wandle. In the early-19th century, the horse-drawn Surrey Iron Railway, the first railway in London, ran along Garratt Lane. Following in 1838, the London and South Western Railway opened and later on, suburban development began. In 1884, Earlsfield station was opened on Garratt Lane, encouraging further growth. From 1853 to 1864, Summertown in the south of Earlsfield was a major venue for pedestrianism and the site of the Copenhagen Running Grounds. Between 1939 and 1981, the brand Airfix's main manufacturing base was in Haldane Place, located near Wandle. 
Earlsfield is among the great options if you wish to live within the capital but looks for affordable rent. Moreover, the borough of Wandsworth has the second lowest council tax in the country, which makes it even better. Locals feel 100% safe and comfortable walking around day or night. For entertainment, The Tara Theatre has a 100-seating capacity and showcases plenty of performances, whether it is classical theatre, comedies, dance, or foreign language shows. If you want to see live music with a large beer garden, The Wandle Pub is among the popular choices. There are King George's Park, Wandsworth Park, River Wandle, and The Thames Path as their open spaces and parks. Lastly, living in Earlsfield will give you a strong sense of community where people gather and chart around.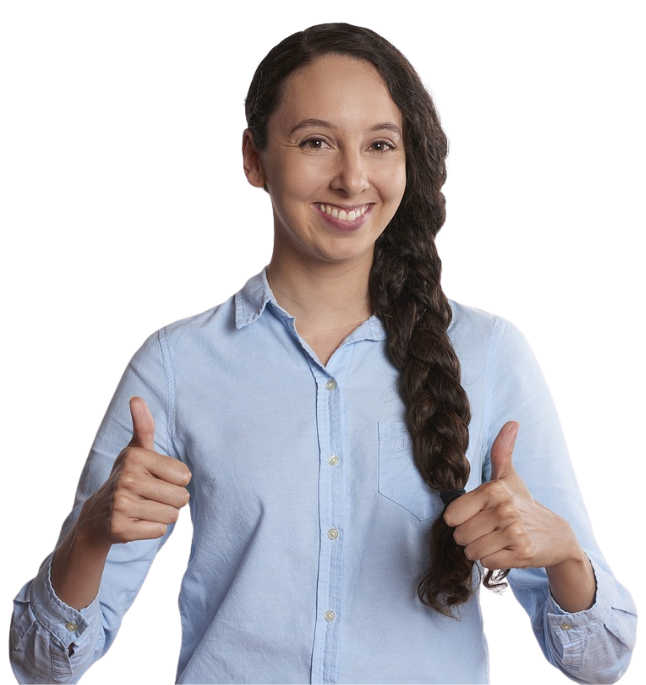 Get The Relaxation You Need While We Clean Your Home in Earlsfield
Earlsfield has numerous entertainment and leisure places that it is impossible not to fall in love with the town. You will have no problem walking around or wandering different areas knowing that it is safe. Moreover, they have several open spaces that will surely give you utmost relaxation, which is a great way to end a tiring and busy week. However, finding time to unwind might be strenuous, knowing that your cleaning tasks have probably piled up. Instead of having a picnic bonding with your family or a brunch with friends, you are stuck at home doing your never-ending house chores. Don't be sad because Glimmr always has your back. You don't have to stand with all the cleaning needed in your home because our cleaners can do it all for you. Just book with us in just 60 seconds, and we can assure you that the most reliable maid in Earlsfield will arrive at your home. 
We understand that it is probably hard to carry through a relaxing day when you have multiple house chores to do at home. That is why Glimmr created several service options so you can get the suitable professional cleaning, perfect for your house needs. The good thing is you can have it regularly, whether on a weekly, bi-weekly, or monthly basis. Therefore, you can secure an exciting rest day from time to time, away from any stress. You can also make an on-the-spot appointment if you had some immediate occasion or if you just forgot to schedule. Expect that we have available cleaners for you all days of the week, so you'll have zero worries. Level up to a happier lifestyle with the help of the Glimmr team!
A Cleaning Service You Won't Regret—Only with Glimmr!
You probably hate it as well when you see dusty and moist spots just right after your cleaning appointment. Then, you called the company, and to no surprise, they were not reachable. As a cleaning service provider, we understand that we are not just making your home beautiful, but we should also be able to provide you with utmost satisfaction from our services. After all, you paid for it, so you deserve a finish worth every penny you spend. If you want to have an all-out cleaning in your home, Glimmr is the way to go! We can assure you that even your narrow corners and hard to reach areas will be thoroughly cleaned. Moreover, guarantee that there will be no additional house chores left for you!
The risky part about other cleaning companies is assuring that their services will give you satisfaction and is worth the hype. Don't worry! We have the Glimmr Happiness Team to ensure that you are given an excellent experience. If you found any problems with our cleaning, you can immediately reach out to our team, and we can send back our cleaners to fix all the issues with no additional charges. We value our customers' opinions, and gaining their trust has always been on top of our priorities. That is why we are giving our best in making sure that everything goes smoothly and trouble-free. Many homeowners have been trusting and supporting Glimmr from the beginning, which you can see from all the positive remarks we received. So, when life gives you doubts, always remember that Glimmr is here to bring peace and happiness to you!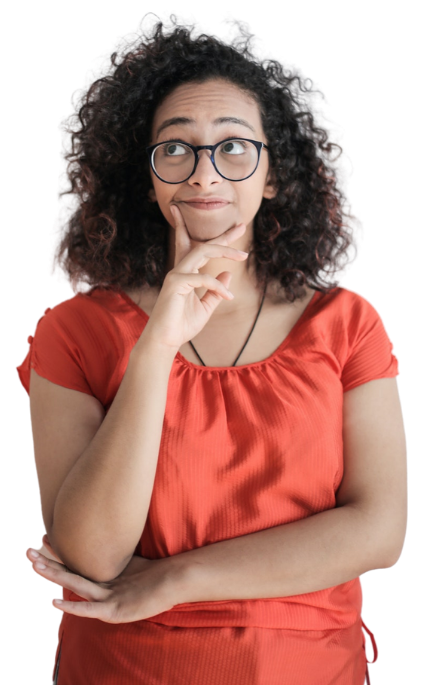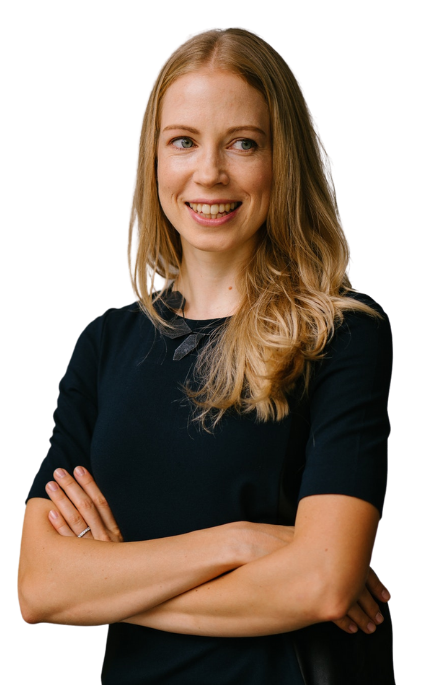 Earlsfield's Best Cleaning Team In Just A 60-Second Website Booking
Homeowners always find the best service and products for their homes to ensure that everything is safe and of high quality. When opting for a cleaning service, you would prefer to find professional and efficient cleaners rather than those lousy and rude ones. Thankfully, you don't need to put too much time into finding the best cleaning team! Just book with Glimmr and expect Earlsfield's most trusted and reliable cleaners to come to your home. They are individuals who have years of professional cleaning experience, so you can guarantee that they will provide you with the highest standard of cleanliness possible. 
As a cleaning company that always aims to provide quality service, we ensure that all staff working with us live by our objectives. Same with finding our cleaners—we want them to be efficient and trustworthy, so our customers will have an exceptional experience. We also make sure that our professionals are amicable to let you have a comfortable time with us. If you trusted a certain cleaning team or had recommendations from your friends, we can always bend their schedule according to your preferred time. 
Some issues might be inevitable, but expect our crews to be proactive and resolve them right away. If you have questions, feel free to raise your concerns to our Glimmr Happiness Team, and they will gladly accommodate you. With Glimmr, expect that you will be valued, respected, and prioritised all the time. Thousands of homeowners have already experienced the benefits from Glimmr. Hopefully, your home will be our next destination!