East London's most reliable domestic cleaning service.
Book a domestic cleaner in East London instantly below.

Book
Hiring a cleaning service in East London is swift and easy with our 60-seconds booking procedure. Simply click on the book appointment prompt and fill the form provided to specify your service. The form is highly detailed to accommodate any special requests you might have and allows you to choose a complete service. Don't waste any more time. Your clean home is 60 seconds away.

Clean
From your booking details, we can see what you want and our cleaners in East London come prepared to deliver. Our team or domestic cleaner are well trained, vetted, and equipped to clean your home perfectly. They leave no dirt behind. We save you the trouble of a run to the store with our sophisticated cleaning equipment.

Relax
After only a few hours of cleaning by our East London cleaners, we leave you to enjoy the satisfaction and fulfilment of a sparkling clean home. Breathe in the fresh air and bask in the happiness that fills your home. Such an amazing experience can inspire you to tell your friends and look forward to another cleaning appointment with Glimmr. Book our cleaners in East London today!
GLIMMR HAPPINESS
GUARANTEE
Our 100% Happiness Guarantee ensures that you receive the best cleaning experience. If you're not satisfied with the quality of service, let us know and we'll come back to re-clean at no extra cost.
WHAT'S INCLUDED IN A CLEAN
Living room & common areas
Customise your clean by adding instructions in your online account. They are sent directly to your cleaner's mobile app, ready for the clean.
Customise your clean by adding instructions in your online account. They are sent directly to your cleaner's mobile app, ready for the clean.
SERVICES WE PROVIDE
Cleaning in East London takes different forms. As the best cleaning service in the area, we provide a wide range of cleaning services for the residents. To help you navigate our services better, here is a breakdown of the difference between regular, deep, and end of tenancy cleaning in East London.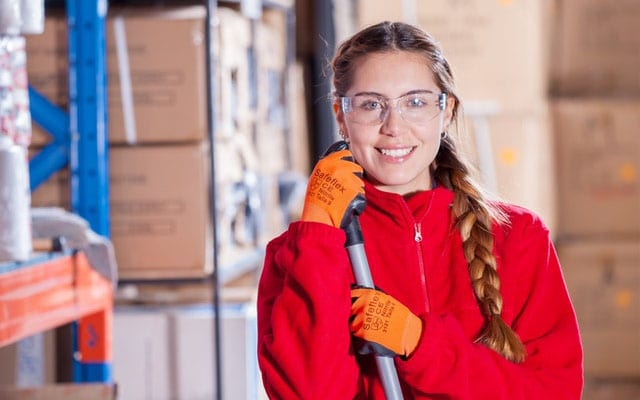 REGULAR CLEAN
Regular cleaning is no stranger to homes. It involves the typical cleaning activities homeowners like yourself practice daily and weekly. They include sweeping, vacuuming, dusting, and so on. We ensure that our cleaners in East London, provide you with a quality service throughout.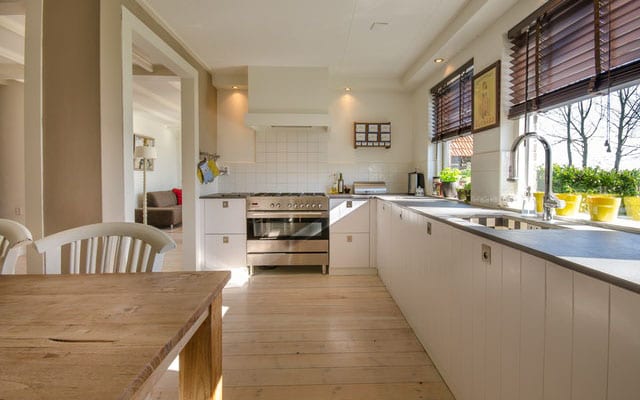 DEEP CLEAN
Deep cleaning is the kind of cleaning you carry out after the winter season or a long period of regular cleaning. It is a thorough and intensive cleaning that occurs less frequently and is better left to professionals. We can carry out a deep clean to your specifications, you can count on our cleaners in East London to get the job done.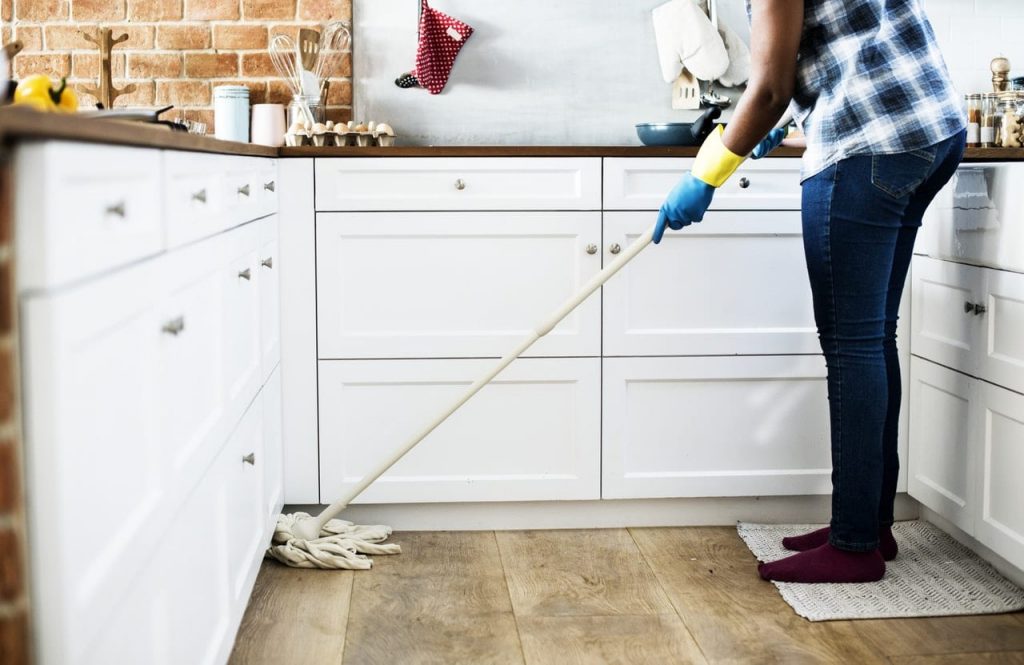 END OF TENANCY CLEAN
End of Tenancy cleaning in East London is done when you are moving out of or into a home. It is valued by landlords and new tenants so must be carried out to direct specifications. It is always advisable to hire a company like Glimmr for this cleaning service. Take the extra stress of cleaning from your to-do list, our cleaners in East London will ensure your landlord will be happy. 
Glimmr is made up of friendly home cleaning professionals that go the extra mile to provide QUALITY house cleaning service every time! We understand the importance of a clean, and happy home. We are here to help you achieve that. You can expect from us a transparent and seamless experience from start to finish. A simple booking is the first step you need to take before Glimmr comes in and WOWS you with a spotless cleaning, excellent customer service, and friendly cleaners!
OPERATING HOURS
8 AM - 5 PM
Monday to Sunday
PHONE NUMBER
020 8158 8505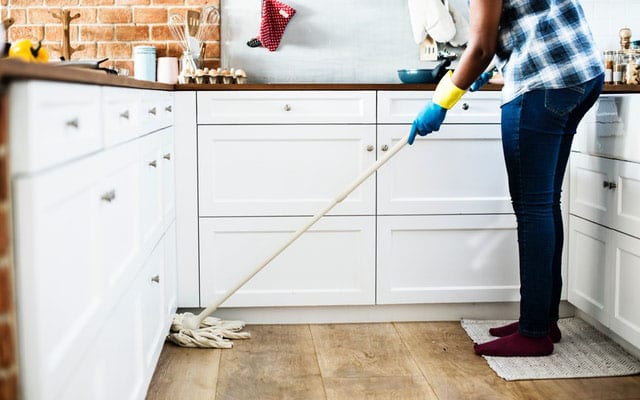 BOOK ON THE RUN
We're mobile friendly. Book just as easily from your mobile phone as you can on your computer.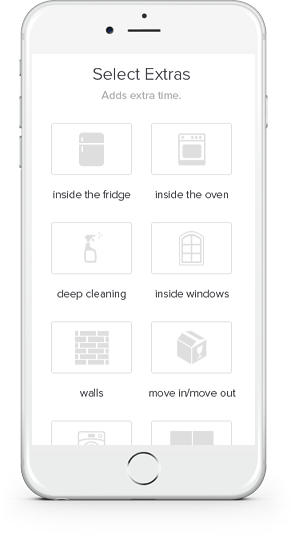 Customize your service
Use our checklists to ensure no spots are missed, or chat directly with your cleaner for special requests.
THE HIGHEST STANDARDS. THE HAPPIEST CUSTOMERS.
Are you a commercial space?
What other types of cleaning are there
FREQUENTLY ASKED QUESTIONS
Glimmr offers move out cleanings as an extra priced service to reflect the extra time needed for baseboards, uncleaned carpets, and other areas that have been hidden by furniture for quite some time. 
Please note that we are unable to guarantee your deposit. In addition, your cleaning professional is unable to move heavy furniture or climb ladders, as per our safety policy.
Yes, Glimmr cleaners are equipped with most of the safe, family and pet friendly supplies needed to give your home a sparkle at no extra charge!
The only items we need you to provide are a hoover, a mop and a bucket.
Please let us know if you would like to provide your own special supplies by adding a note to your account after you book.
Glimmr only accepts credit/debit card payments for service. Card transactions for one time cleans are usually charged within one week of booking the clean. Card transactions for reccuring cleans are usually charged within one week of carrying out cleaning activities.
Our pricing is based on the number of bedrooms and bathrooms. Simply go to our booking page and enter this information and you will your price.
Glimmrs's hours of operations are 8:00 am to 5:00 pm. Our last scheduled service starts at 4:30 pm.
Our one hour window allows us to handle the unpredictability of cleaning services.  Homes are different sizes and require different levels of effort needed to make them clean.  So predicting the time spent at a home is incredibly difficult. In addition, we have to deal with other unpredictable factors like traffic, weather etc. Thanks so much for understanding.
If you have booked a cleaning based on an arrival window (8:30 to 9:30 for example), this denotes that the team can be there anytime during this period.  We will reach out to you if there are any major issues however. Alternatively, please contact us here to check on your service.
You can have a look at date and time availability when you are at checkout.
If you are not happy with your service, the let us know ASAP. If you're not happy with your cleaning, we will come out and re-clean. If you still don't think we did a good enough job to recommend us to your friends, we'll refund your money!
YOU'RE ONE STEP AWAY FROM A HAPPY HOME
CLEANER EAST LONDON
East London is a big part of London and the capital of the United Kingdom. It is inhabited by a large population and offers residents much of everything. You can find Victorian houses, wide areas of nature, riversides, and a community of enduring spirits. Fun in East London can be anything. Glimmr ensures that you can enjoy each day with our cleaners in East London services.
Why Choose Glimmr Cleaning?
Glimmr is a professional cleaning service in East London. Providing sparkling clean homes is our job. We are prompt, equipped for the toughest tasks, and highly rated. We offer you a seamless and quick way to book an appointment with extra perks. The quality of service is superb and our domestic cleaners know all about enhancing your customer experience. Why not choose quality and flexibility? Get started today and be on your way to some peace of mind in a clean home. Book our cleaners in East London for a reliable and quality service.
We're East London's most trusted House cleaning service!
POPULAR SERVICES WE OFFER
Commercial Office Cleaning East London, Vacation Rental, Home Organization, Post Renovation Cleaning, Green Eco Friendly Cleaning, Airbnb Turnaround Cleaning, Move In Out Cleaning, Deep Cleaning, Regular Cleaning
AREAS WE COVER IN EAST LONDON
Glimmr takes pride in being able to reach all clients and homes in the East London area. Our cleaners are available whenever you book an appointment. The areas we cover include: Tower Hamlets, Havering, Newham, Waltham Forest, Redbridge, Hackney, Barking and Dagenham, Wapping, Stanford Hill
All About East London, London
East London is a popular area in the east part of the ancient City of London and comprises seven London boroughs. It is outside of the Roman boundaries of the capital and has plenty of green spaces in contrast to the city's bustling streets. It was wealthy in small port settlements, palaces, and royal hunting grounds until it was industrialised. Beginning in the 17th century, the East End of London started to populate as people moved there and opened industries that distinguished East London from the capital. In the 20th century, some of the sectors declined, but it soon became an area of regeneration. They opened railways, built suburban housing, and developed most areas.  
Going around to different places is never a hassle with their excellent transport links, including London and Blackwall Railway, the Eastern Counties and Thames Junction Railway, London, Tilbury, and Southend Railway, East London Railway, and Great Eastern Railway. There is East London Radio formed in 2013 and is run by East London Radio C.I.C. Aside from broadcasting, they also train locals and have recorded over 300 recorded radio programmes. The area has plenty of wonderful attractions like the famous 02 concert venue, Stratford Olympic Park, Docklands' marinas and Sailing Clubs, art galleries, and museums. You will also find a number of iconic markets, exclusive restaurants, and retro cafes. You will find many educational institutions, from small schools to large academies, just like the University of East London that has three campuses. The thing that the locals love the most is its vibrance, melting pot of culture, excellent architecture, and diverse range of properties.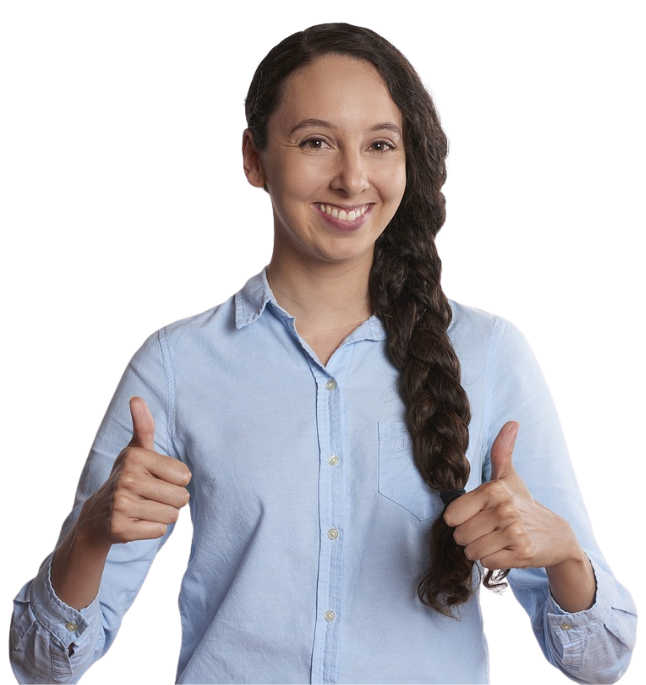 Get The Cleaning Done In Your Home in East London!
It probably flutters your heart looking at your beautiful home with everything nicely set in place and not a single dust around. Having a clean home indeed clears up your mind, helps with your productivity, and improves your overall health. However, cleaning takes a lot of processes that not everyone has the time and energy for. Don't worry! The next time your cleaning day comes, remember that Glimmr is here for you. Instead of shouldering all the strenuous tasks, book with the best hands in East London. Our cleaners will ensure that your home is all tidied while giving your valuable items the best care. And before you even know it, you have a fantastic place where you can comfortably relax and unwind. 
We understand that it is still important to keep a healthy and happy home alive despite how strenuous cleaning is. Have you experienced being so burnt out and stressed when your place is all grimy and dusty? No worries! Guarantee that you'll never have a dirty home ever again with the help of Glimmr services. Expect that all spaces in your home, even the most delicate parts and hard-to-reach areas in your home, will be thoroughly wiped out. Your counters and sink will be disinfected, together with your bathroom floors and toilet. You can also have your sheets and curtains changed, or your laundry washed. We have all the cleaning options and extra services that'll surely cover all the needs of your home. So, the next time the cleaning day comes, never forget about the wonderful service of Glimmr!
Trusted and Reliable Cleaners in East London is Homed by Glimmr!
Imagine going on through your weekends smoothly because trusted professionals work in your home. You don't have to feel scared of not getting the cleaning you want or leaving your home unsupervised because you know that you can rely on them. If you wish to find individuals who will give your home an amazing look and keep it secured, Glimmr cleaners are the one! We assure you that our cleaners went on a meticulous screening process, ensuring that they are highly skilled and well trained. They never lack energy and productivity in every scheduled cleaning service appointed to them and always give their best under any circumstances. Our crews are also very proactive and always make sure that you'll have no problems along the way. 
Together with our cleaners is our Glimmr Happiness Team, who always ensure that experience is hassle-free. If you have any problems or questions, feel free to reach out to our customer service team, and they will answer all your messages and call right away. They will send back our cleaners in case you have troubles and ensure that everything is fixed immediately. If you are not at home, you can ask them for updates from time to time to know our progress. Guarantee that all our staff are working together to give you the best cleaning experience you'll ever have. We will always provide you with peace of mind that your home is taken care of by the best hands and most professional people in your town. Make your home lovelier, spend your time wiser, and book the most trusted cleaning service in East London—Glimmr!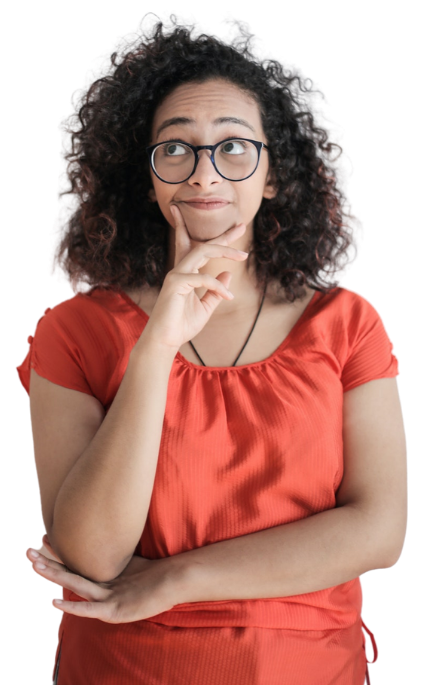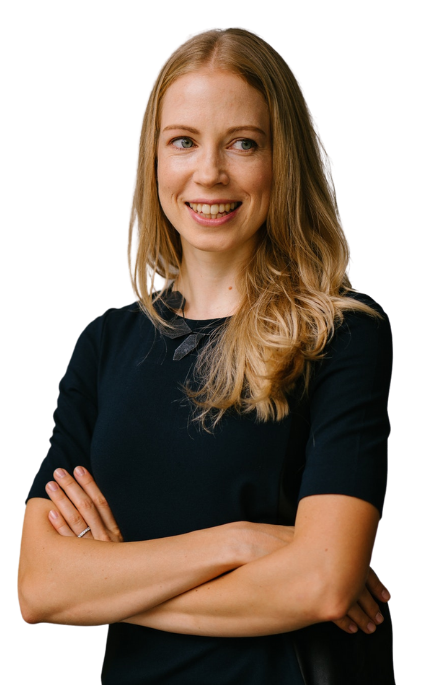 Spend Your Weekends Wandering The Lovely Area of East London!
Imagine spending your day in the beautiful greeneries of your town while bonding with your loved ones. It would be best if you would also have a break from all your responsibilities from time to time and there is no better way to do it than with your friends and family. If you are worried about the cleaning tasks you left at home, the on-the-go service of Glimmr is here for that. We are open all days of the week so that you can rely on us anytime and anywhere. You can guarantee that our services are trusted by many homeowners, so you are undoubtedly opting for the best one. You'll never have problems going out on your weekends when the most reliable team works in your home!
If ever you had planned on your weekend and forgot to book with us, we got you! Our booking process only takes 60 seconds and has a mobile version, so you can still book an on-the-spot cleaning if you are already on the way to your destination. Expect that our cleaners will arrive in your home instantly and will update you about our progress all the time. We will ensure that we do our best to clean your home, even if you are outside and having a great time. When we are done, you'll indeed have a lovely place where you can continue relaxing. Our team will ensure that you do not just have a wonderful day with your loved ones but also a refreshing and peaceful night before sleeping soundly. There are no more additional tasks to do or any dirty spots to worry about because Glimmr covers it all for you!