Hillingdon's most reliable domestic cleaning service.
Book a domestic cleaner in Hillingdon instantly below.

Book
Hillingdon has now had a huge upgrade with Glimmr cleaning. With our cleaning services, you will feel that your entire house has had a huge uplift. We've made booking with us super simple - just put in your details, the cleaning plan you want and then make the payment. All done in 60 seconds

Clean
Once you have booked our cleaning services in Hillingdon, you'll be given access to your own online portal. Here you can manage your booking at the touch of a button. You can change the date of your booking, add on any services or let us know of any other cleaning related issues you want our cleaners to address.

Relax
We do the hard so you don't have to. All you have to do is sit back, relax and let us get on with the cleaning. You now have a lot more extra time to do the things you want to like spend it with friends and family. Or you can go explore everything Hillingdon has to offer. Your world is your oyster! Once you're back you'll be greeted with a refreshed and happy home. Our cleaners in Hillingdon offer a fantastic service, book us today!
GLIMMR HAPPINESS
GUARANTEE
Our 100% Happiness Guarantee ensures that you receive the best cleaning experience. If you're not satisfied with the quality of service, let us know and we'll come back to re-clean at no extra cost.
WHAT'S INCLUDED IN A CLEAN
Living room & common areas
Customise your clean by adding instructions in your online account. They are sent directly to your cleaner's mobile app, ready for the clean.
Customise your clean by adding instructions in your online account. They are sent directly to your cleaner's mobile app, ready for the clean.
SERVICES WE PROVIDE
Glimmr offers the complete range of services that our customers really anticipate and look forward to. Our customers tend not to just choose one type of clean but a range, including a deep clean if their family is moving in, an end of tenancy cleaning in Hillingdon if they are moving out; or finally, just the standard regular cleaning. Whichever you choose, you will be happy with our cleaners in Hillingdon service.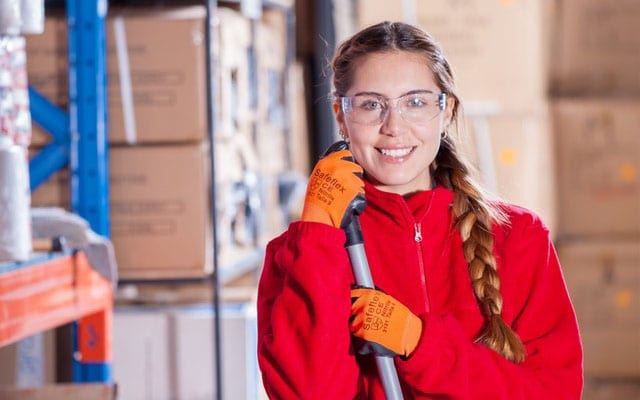 REGULAR CLEAN
Cleaning your home regularly should be a habit in your home. But if it means that you don't have any free time to enjoy with your friends, family or yourself - it definitely isn't a healthy habit. That's where our cleaners in Hillingdon team comes in. We'll take care of all the maintenance so that your household is left hygienic and decluttered on a regular basis. Most customers opt for a weekly or fortnightly cleaning.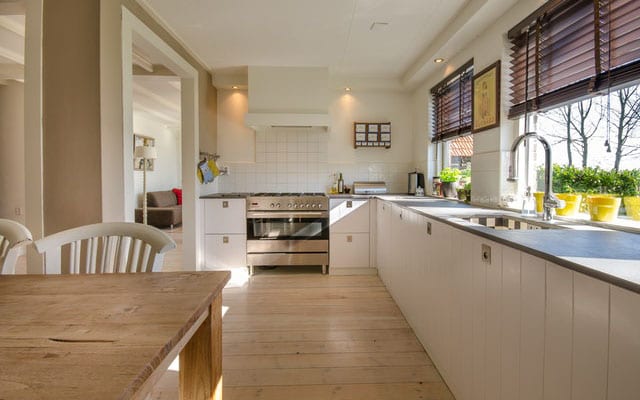 DEEP CLEAN
Our cleaners in Hillingdon are professionals, meaning that each cleaner is well trained on completing a thoroughly intensive clean. The Glimmr deep cleaning covers the inside of your oven, fridge and other areas of the home that are generally neglected and hard-to-reach. We'll use our proprietary cleaning methods and equipment to make sure that these parts of the home are left spotless afterwards. We recommend you book a deep cleaning at least once every 1-3 months.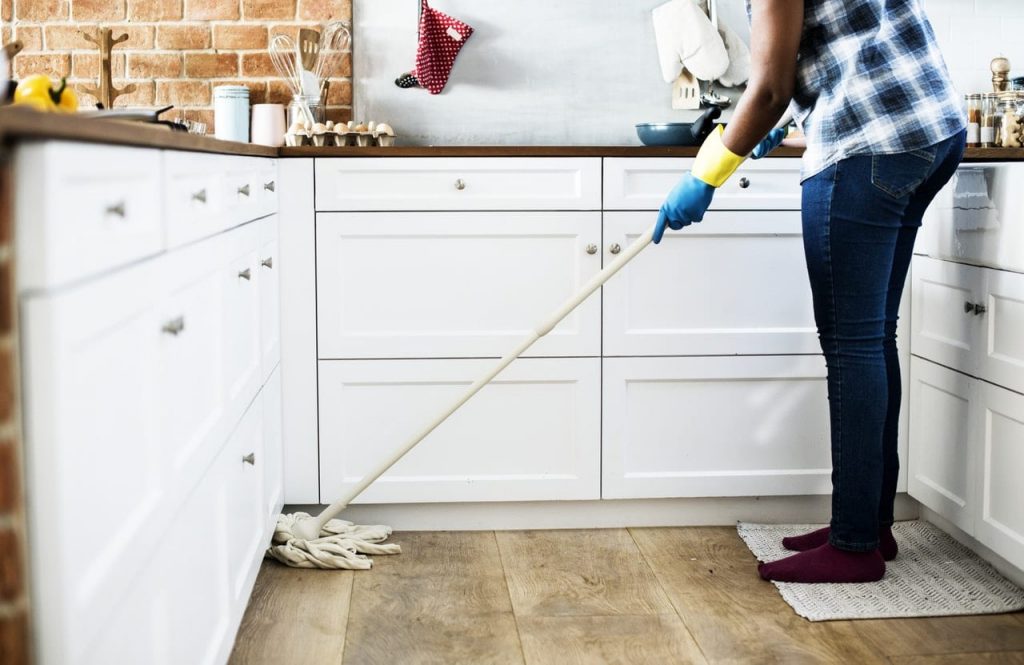 END OF TENANCY CLEANING HILLINGDON
Our end of tenancy cleaners in Hillingdon are rated highly by landlords and property managers we have worked with over the years. Often they will recommend our services as we have worked with them in the past and they know that we will do a great job. We have successfully helped thousands of tenants in Hillingdon get their deposits back. Book your end of tenancy cleaning in Hillingdon now!
Glimmr is made up of friendly home cleaning professionals that go the extra mile to provide QUALITY house cleaning service every time! We understand the importance of a clean, and happy home. We are here to help you achieve that. You can expect from us a transparent and seamless experience from start to finish. A simple booking is the first step you need to take before Glimmr comes in and WOWS you with a spotless cleaning, excellent customer service, and friendly cleaners!
OPERATING HOURS
8 AM - 5 PM
Monday to Sunday
PHONE NUMBER
020 8158 8505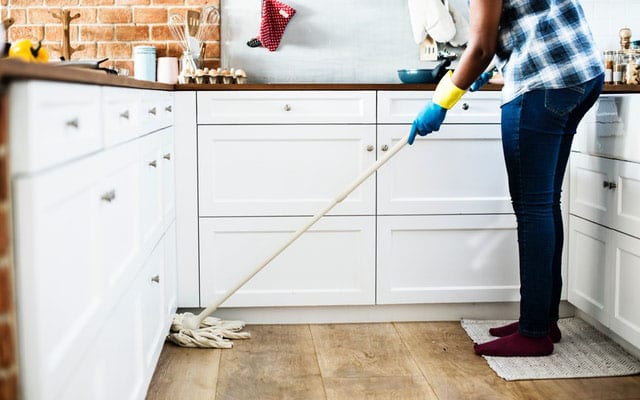 BOOK ON THE RUN
We're mobile friendly. Book just as easily from your mobile phone as you can on your computer.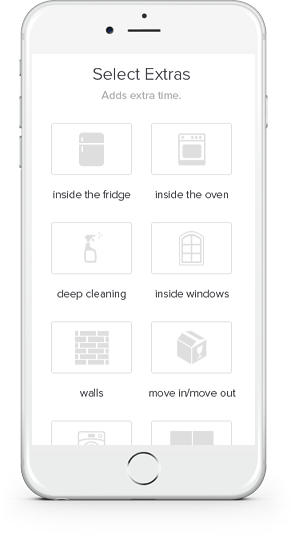 Customize your service
Use our checklists to ensure no spots are missed, or chat directly with your cleaner for special requests.
THE HIGHEST STANDARDS. THE HAPPIEST CUSTOMERS.
Are you a commercial space?
What other types of cleaning are there
FREQUENTLY ASKED QUESTIONS
Glimmr offers move out cleanings as an extra priced service to reflect the extra time needed for baseboards, uncleaned carpets, and other areas that have been hidden by furniture for quite some time. 
Please note that we are unable to guarantee your deposit. In addition, your cleaning professional is unable to move heavy furniture or climb ladders, as per our safety policy.
Yes, Glimmr cleaners are equipped with most of the safe, family and pet friendly supplies needed to give your home a sparkle at no extra charge!
The only items we need you to provide are a hoover, a mop and a bucket.
Please let us know if you would like to provide your own special supplies by adding a note to your account after you book.
Glimmr only accepts credit/debit card payments for service. Card transactions for one time cleans are usually charged within one week of booking the clean. Card transactions for reccuring cleans are usually charged within one week of carrying out cleaning activities.
Our pricing is based on the number of bedrooms and bathrooms. Simply go to our booking page and enter this information and you will your price.
Glimmrs's hours of operations are 8:00 am to 5:00 pm. Our last scheduled service starts at 4:30 pm.
Our one hour window allows us to handle the unpredictability of cleaning services.  Homes are different sizes and require different levels of effort needed to make them clean.  So predicting the time spent at a home is incredibly difficult. In addition, we have to deal with other unpredictable factors like traffic, weather etc. Thanks so much for understanding.
If you have booked a cleaning based on an arrival window (8:30 to 9:30 for example), this denotes that the team can be there anytime during this period.  We will reach out to you if there are any major issues however. Alternatively, please contact us here to check on your service.
You can have a look at date and time availability when you are at checkout.
If you are not happy with your service, the let us know ASAP. If you're not happy with your cleaning, we will come out and re-clean. If you still don't think we did a good enough job to recommend us to your friends, we'll refund your money!
YOU'RE ONE STEP AWAY FROM A HAPPY HOME
CLEANERS HILLINGDON
Hillingdon is a large borough located in the west of London. It is the 2nd largest of the 32 Boroughs of London. It is famous for being home to Heathrow Airport and Brunel University. Heathrow is the world's busiest airport and has brought a great deal of employment and economic growth to the area. Aside from that, Hillingdon is known for also being one of the greenest boroughs and it boasts a whopping 800 acres of woodland, country parks, farms, rivers and the famous Grand Union Canal. As a rough guide you can separate Hillingdon into its North Hillingdon and South Hillingdon Regions. The South is characterized as being more urban in nature and population, whilst the North is the more leafy, suburban and generally more affluent region. If you frequent the towns such as Ickenham, Ruislip and Northwood it will be full of wealthier city workers and families. Hillingdon is really a London that experiences the best of both worlds - great transport links via the tube, car (M4 and M40 motorway), train stations as well as a good mixture of urban and rural.
Why Choose Glimmr Cleaning?
Glimmr has been providing cleaning for clients in Hillingdon for years and we are glad to say that some of our clients have been with us since the start. The reason they have stayed with us is because we are 'perfectionists' and always go above and beyond what the client is expecting. As long as we are beating expectations out of the water with the quality of our cleaning and providing a great customer service, we are confident that our customers will be happy. This is the case in Hillingdon and we have received many awards for doing so. Book one of our Hillingdon cleaners to come give your house a makeover today! You will love our cleaners in Hillingdon service.
We're Hillingdon's most trusted House cleaning service!
POPULAR SERVICES WE OFFER
Commercial Office Cleaning Hillingdon, Vacation Rental, Home Organization, Post Renovation Cleaning, Green Eco Friendly Cleaning, Airbnb Turnaround Cleaning, Move In Out Cleaning, Deep Cleaning, Regular Cleaning
AREAS WE COVER IN HILLINGDON
Every cleaner in Hillingdon is equipped and professional, meaning you can be assured that our cleaners in Hillingdon will arrive promptly to your home. Whilst you love your home, you also love your friends and family and you'd want them to experience our cleaners too. We can arrive on your family and friend's doorstep as we cover many areas. These include: Heathrow Airport, Hayes, Eastcote, Ruislip Manor, Northwood, Ruislip, Uxbridge, West Drayton. Neighbouring boroughs include Hounslow, Ealing and Harrow.