Ilford's most reliable domestic cleaning service.
Book a domestic cleaner in Ilford instantly below.
Glimmr uses an easy user-friendly process for our clients in Ilford. We ensure each stage is handled with precision and professionalism for your comfort and satisfaction.

Book
Finding a domestic cleaning service in Ilford can be taxing, because it often makes you expend too much time and energy. However, you've come to the right place, at Glimmr, we have designed a very sleek booking process. This means that it takes only 60 seconds to get allocated a cleaner tailored for your needs!

Clean
Ilford cleaning is our forte, this is something we can proudly say we're the best for, because our Glimmr family have been continuously improving for many years. Every single one of our cleaners have 3 years and more of cleaning experience. Once booked with Glimmr, you know you can get a professional, timely and personable cleaner!

Relax
Free time is invaluable, you cannot put a price on your free time, so don't let cleaning chores become part of what you do with your free time. There's an opportunity cost in spending your one Sunday of the week cleaning in Ilford, so let our Glimmr family handle this and enjoy relaxing in Ilford!
GLIMMR HAPPINESS
GUARANTEE
Our 100% Happiness Guarantee ensures that you receive the best cleaning experience. If you're not satisfied with the quality of service, let us know and we'll come back to re-clean at no extra cost.
WHAT'S INCLUDED IN A CLEAN
Living room & common areas
Customise your clean by adding instructions in your online account. They are sent directly to your cleaner's mobile app, ready for the clean.
Customise your clean by adding instructions in your online account. They are sent directly to your cleaner's mobile app, ready for the clean.
SERVICES WE PROVIDE
As we pointed out earlier, every home has different cleaning needs. With this in mind, we want to clean your home effectively, so we have created 3 types of services. These include regular, deep and end of tenancy cleaning in Ilford. Below is a description about each of these for your own information!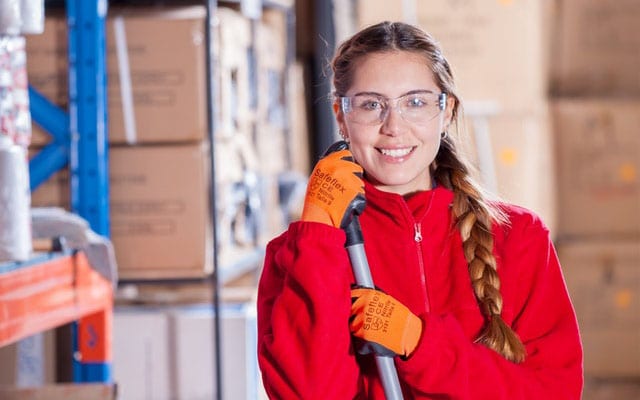 REGULAR CLEAN
Our regular cleans are the most booked service. This is because everyone can acknowledge that clutter and dust builds up at an exponential rate, and it's important that the house remains hypoallergenic for health reasons. With so many things to balance in life, work, family, friends and your own alone time, regular cleans ameloriate the situation to de-stress your mind. Cleaning is one thing you don't need to worry about, our cleaners will clean all surfaces and corners for you!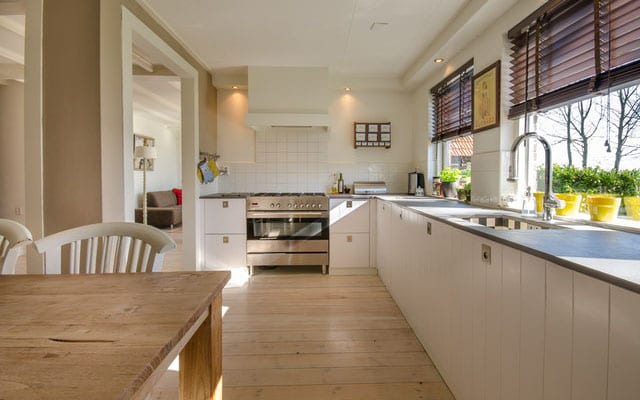 DEEP CLEAN
Deep cleans are tiring, and very difficult if you aren't a cleaning expert. We acknowledge that not everyone is a cleaning expert, which is why we have the Glimmr cleaning service to help you in making sure that your hard-to-reach areas in the house are not neglected forever. Book our Glimmr cleaning service every month or other month to ensure that your behind the appliances spots are taken care of. Our deep cleans are very intensive and you will be satisfied at being able to reach into areas that you were afraid of touching before after the clean!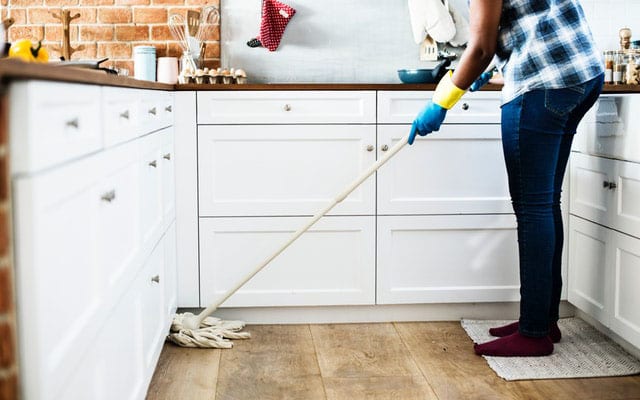 END OF TENANCY CLEANING ILFORD
Whilst we said that deep cleans are difficult, end of tenancy cleaning in Ilford definitely requires days, or even more! With our cleaners well-equipped and experienced, they know how to ensure that both tenants and landlords in end of tenancy situations can leave satisfied. It is a very stressful thing for tenants to move out and move into their new home, and equally, for landlords to ensure that the next occupant comes in without a complaint about its dirtiness! Hence, our end of tenancy cleaning service is a must-book, and we are one of the most reliable and booked services in Ilford!
Glimmr is made up of friendly home cleaning professionals that go the extra mile to provide QUALITY house cleaning service every time! We understand the importance of a clean, and happy home. We are here to help you achieve that. You can expect from us a transparent and seamless experience from start to finish. A simple booking is the first step you need to take before Glimmr comes in and WOWS you with a spotless cleaning, excellent customer service, and friendly cleaners!
OPERATING HOURS
8 AM - 5 PM
Monday to Sunday
PHONE NUMBER
020 8158 8505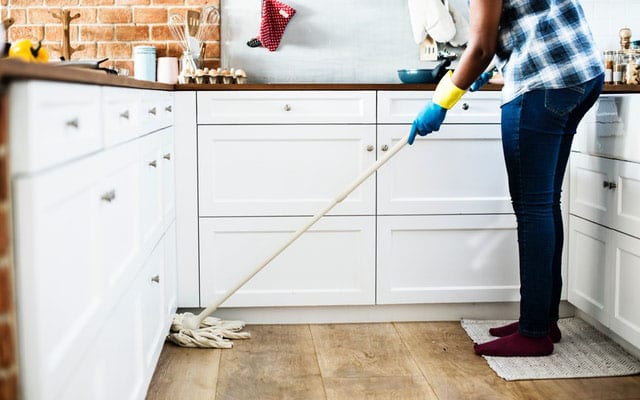 BOOK ON THE RUN
We're mobile friendly. Book just as easily from your mobile phone as you can on your computer.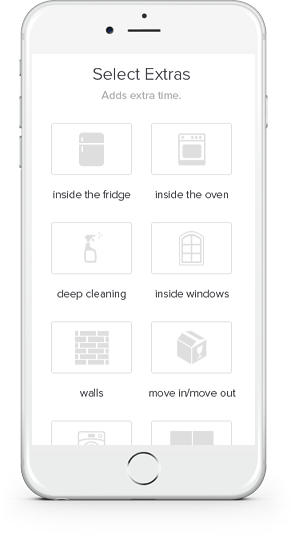 Customize your service
Use our checklists to ensure no spots are missed, or chat directly with your cleaner for special requests.
THE HIGHEST STANDARDS. THE HAPPIEST CUSTOMERS.
Are you a commercial space?
What other types of cleaning are there
FREQUENTLY ASKED QUESTIONS
Glimmr offers move out cleanings as an extra priced service to reflect the extra time needed for baseboards, uncleaned carpets, and other areas that have been hidden by furniture for quite some time. 
Please note that we are unable to guarantee your deposit. In addition, your cleaning professional is unable to move heavy furniture or climb ladders, as per our safety policy.
Yes, Glimmr cleaners are equipped with most of the safe, family and pet friendly supplies needed to give your home a sparkle at no extra charge!
The only items we need you to provide are a hoover, a mop and a bucket.
Please let us know if you would like to provide your own special supplies by adding a note to your account after you book.
Glimmr only accepts credit/debit card payments for service. Card transactions for one time cleans are usually charged within one week of booking the clean. Card transactions for reccuring cleans are usually charged within one week of carrying out cleaning activities.
Our pricing is based on the number of bedrooms and bathrooms. Simply go to our booking page and enter this information and you will your price.
Glimmrs's hours of operations are 8:00 am to 5:00 pm. Our last scheduled service starts at 4:30 pm.
Our one hour window allows us to handle the unpredictability of cleaning services.  Homes are different sizes and require different levels of effort needed to make them clean.  So predicting the time spent at a home is incredibly difficult. In addition, we have to deal with other unpredictable factors like traffic, weather etc. Thanks so much for understanding.
If you have booked a cleaning based on an arrival window (8:30 to 9:30 for example), this denotes that the team can be there anytime during this period.  We will reach out to you if there are any major issues however. Alternatively, please contact us here to check on your service.
You can have a look at date and time availability when you are at checkout.
If you are not happy with your service, the let us know ASAP. If you're not happy with your cleaning, we will come out and re-clean. If you still don't think we did a good enough job to recommend us to your friends, we'll refund your money!
YOU'RE ONE STEP AWAY FROM A HAPPY HOME
CLEANERS IN ILFORD
Ilford is historically known as "Great Ilford", and to add to the theme of history, there's even parts of discovered pieces that are in the Natural History Museum! The only complete skull of a mammoth in the UK was discovered in Ilford and this is now displayed at the Natural History Museum. For those very interested in history and economic development, Ilford is also home to major businesses such as photographic film and chemicals manufacturer Ilford Photo, and these products are now displayed at the Redbridge Museum. Aside from all these historic reasons to visit Ilford, Ilford also boasts being the fastest-growing tourist destination in Europe due to the London 2012 Summer Olympics in 2011. There's a bustling economic development in Ilford, with new restaurants and other activities to do. So go by Ilford to discover so many different historic and flavourful things to do. Let yourself relax and wind down from the week by just walking around Ilford. Book Glimmr's Ilford cleaning service to ensure that you can fit this all in within the precious time that you have.
Why Choose Glimmr Cleaning?
As Glimmr has been actively cleaning hundreds of homes in Ilford, we understand our locals and new visitors alike. We know what our customers want and this includes a thorough and easy booking and payment service. Our energy is focused on our customers and improving our cleaning in Ilford because we are passionate about what we do. We can bring you all these benefits through creating a relationship with the Glimmr family. You'll see that we're very trustworthy, reliable and all our employees are experts! Enjoy your weekend off and let us handle any stress you have, because we know that a messy home is very stressful!
We're Ilford's most trusted House cleaning service!
POPULAR SERVICES WE OFFER
Commercial Office Cleaning Ilford, Vacation Rental, Home Organization, Post Renovation Cleaning, Green Eco Friendly Cleaning, Airbnb Turnaround Cleaning, Move In Out Cleaning, Deep Cleaning, Regular Cleaning
AREAS WE COVER IN ILFORD
Joy and love can be spread everywhere, but so can our professional cleaning service, so don't be worried that your neighbour or friend will miss out! Areas we cover include: Clementswood, Loxford, Goodmayes, Newbury, Mayfield, Seven Kings, Clayhall, Redbridge, Green Street, Barkingside, Cranbrook and Valentines and Little Ilford.