Kilburn's most reliable domestic cleaning service.
Book a domestic cleaner in Kilburn instantly below.
Glimmr uses an easy user-friendly process for our clients in Kilburn. We ensure each stage is handled with precision and professionalism for your comfort and satisfaction.

Book
We have created a new booking system to make booking our cleaning services super simple. All you need to do is to put in only the most essential information needed and within 60 seconds you will have booked Kilburn's best cleaning team to come to your home.

Clean
Our dream is to provide 5* Hotel level cleaning but for your home. As a result, we need the very best cleaners. With our cleaning services in Kilburn, you will get experienced and 5* Hotel level trained cleaners to come to yours with all the cleaning supplies need to make your home spotless.

Relax
If you're the type of person who is always striving to live a healthy lifestyle, then having a healthy home should be part of this. You wouldn't neglect your own personal hygiene and so it is essential to clean your house regularly. Cleaning is a essential and with our Glimmr cleaning services you can have a hygienic and happy home.
GLIMMR HAPPINESS
GUARANTEE
Our 100% Happiness Guarantee ensures that you receive the best cleaning experience. If you're not satisfied with the quality of service, let us know and we'll come back to re-clean at no extra cost.
WHAT'S INCLUDED IN A CLEAN
Living room & common areas
Customise your clean by adding instructions in your online account. They are sent directly to your cleaner's mobile app, ready for the clean.
Customise your clean by adding instructions in your online account. They are sent directly to your cleaner's mobile app, ready for the clean.
SERVICES WE PROVIDE
Domestic cleaning in Kilburn is our expertise. A lot of this stems from the fact that we have been in the area for many years so have seen every type of home cleaning environment there might be. You can be confident that we'll know what to do when we come to your home. We offer three types of cleaning service: Regular, Deep and End of Tenancy cleaning in Kilburn.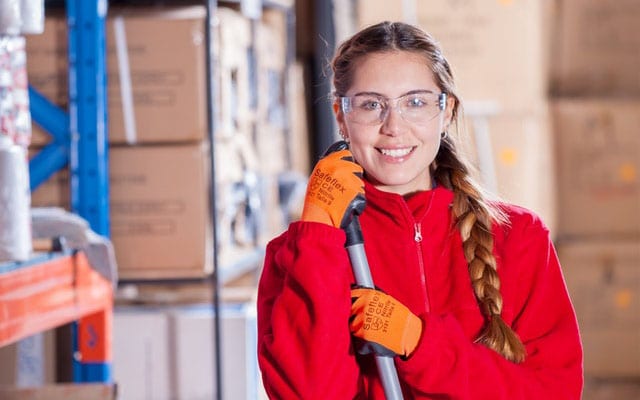 REGULAR CLEAN
Our standard cleaning includes sweeping, mopping, vacuuming, dusting and tidying up. By booking regular cleanings with us, you'll find that rates are much lower if you book weekly, biweekly or monthly. Hiring a professional can help prevent stress, help with allergies which make for a happy, healthy home. The thing with homes, is that you can't just clean it once and be done with it - you need to keep cleaning your home constantly. With us, it isn't an attainable luxury, by budgeting our regular cleaning service in this investment will be worth all that extra freedom and time you have to spend with your family, friends and hobbies you want to pursue.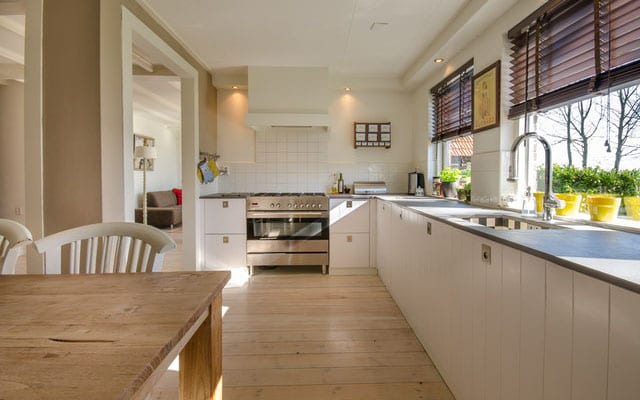 DEEP CLEAN
If you have just bought or rented a property, you might find that there are still some remnants of the previous tenants. Our deep cleaning services can help you have a fresh start and make the home yours again. Deep cleaning tackles everything in the home, from cobwebbed corners down to the dirty tile grout in the bathroom. We'll normally send in a team of cleaners to go in depth into all the areas of the home. Normally we will take longer in the bathroom and kitchens are they typically require additional disinfecting to get the deep clean down.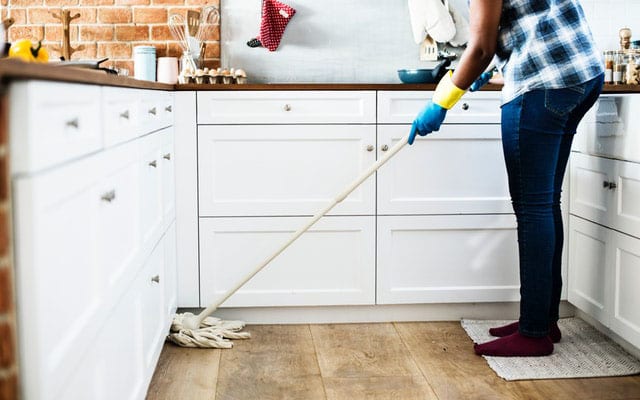 END OF TENANCY CLEANING
Our end of tenancy cleaning in Kilburn will leave your home so fresh there will be no trace of the previous tenant any more. With move out cleans costing an average between £200-£500, paying for a deep cleaning can really save you lots of time, stress and money if you are in the process of moving out. By hiring us, there is a very good chance that you will recoup your entire deposit. We are this confident as we have worked with pretty much every landlord in Kilburn so know their requirements.
Glimmr is made up of friendly home cleaning professionals that go the extra mile to provide QUALITY house cleaning service every time! We understand the importance of a clean, and happy home. We are here to help you achieve that. You can expect from us a transparent and seamless experience from start to finish. A simple booking is the first step you need to take before Glimmr comes in and WOWS you with a spotless cleaning, excellent customer service, and friendly cleaners!
OPERATING HOURS
8 AM - 5 PM
Monday to Sunday
PHONE NUMBER
020 8158 8505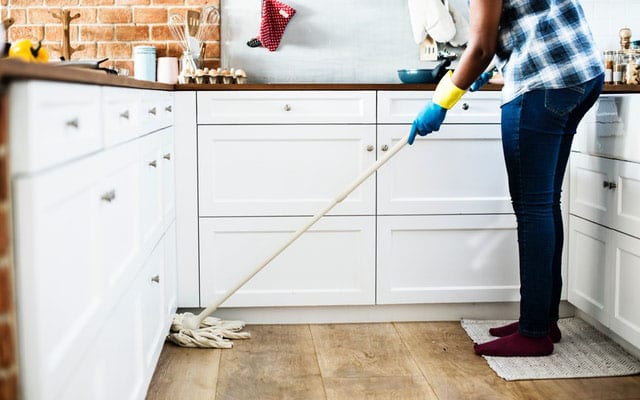 BOOK ON THE RUN
We're mobile friendly. Book just as easily from your mobile phone as you can on your computer.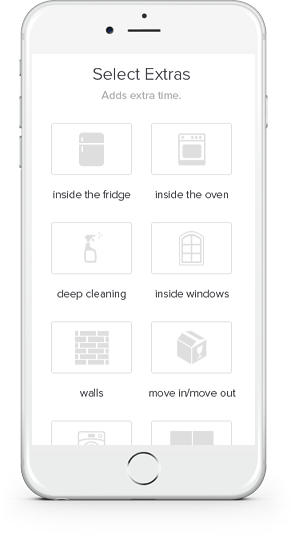 Customize your service
Use our checklists to ensure no spots are missed, or chat directly with your cleaner for special requests.
THE HIGHEST STANDARDS. THE HAPPIEST CUSTOMERS.
Are you a commercial space?
What other types of cleaning are there
FREQUENTLY ASKED QUESTIONS
Glimmr offers move out cleanings as an extra priced service to reflect the extra time needed for baseboards, uncleaned carpets, and other areas that have been hidden by furniture for quite some time. 
Please note that we are unable to guarantee your deposit. In addition, your cleaning professional is unable to move heavy furniture or climb ladders, as per our safety policy.
Yes, Glimmr cleaners are equipped with most of the safe, family and pet friendly supplies needed to give your home a sparkle at no extra charge!
The only items we need you to provide are a hoover, a mop and a bucket.
Please let us know if you would like to provide your own special supplies by adding a note to your account after you book.
Glimmr only accepts credit/debit card payments for service. Card transactions for one time cleans are usually charged within one week of booking the clean. Card transactions for reccuring cleans are usually charged within one week of carrying out cleaning activities.
Our pricing is based on the number of bedrooms and bathrooms. Simply go to our booking page and enter this information and you will your price.
Glimmrs's hours of operations are 8:00 am to 5:00 pm. Our last scheduled service starts at 4:30 pm.
Our one hour window allows us to handle the unpredictability of cleaning services.  Homes are different sizes and require different levels of effort needed to make them clean.  So predicting the time spent at a home is incredibly difficult. In addition, we have to deal with other unpredictable factors like traffic, weather etc. Thanks so much for understanding.
If you have booked a cleaning based on an arrival window (8:30 to 9:30 for example), this denotes that the team can be there anytime during this period.  We will reach out to you if there are any major issues however. Alternatively, please contact us here to check on your service.
You can have a look at date and time availability when you are at checkout.
If you are not happy with your service, the let us know ASAP. If you're not happy with your cleaning, we will come out and re-clean. If you still don't think we did a good enough job to recommend us to your friends, we'll refund your money!
YOU'RE ONE STEP AWAY FROM A HAPPY HOME
CLEANERS KILBURN
Kilburn is a district in the north-west of London within the London Borough of Brent. It sits between Maida Vale, West Hampstead and Cricklewood. The areas proximity to central London means that it has fantastic transport links on all levels, tube, trains and buses. Much of the area is centered around Kilburn High Street which runs through the middle and his home to a plethora of ethnic shops and groups. You'll find that Kilburn historically has been a very Irish area, which will be reflected in the vast number of Irish Pubs in the area, however more recently it has become a lot more diverse, with large groups coming from Eastern European countries as well as a deep Muslim and black community found more commonly in South Kilburn. You'll find the many greenery in Kilburn being 'Grange Park'. Here you'll find tennis courses, netball courts and also good places to relax. During July, the annual Kilburn Festival is held here where you'll hear a lot of world music acts including reggae, jazz and Irish tunes.
Why Choose Glimmr Cleaning?
With so many cleaning companies in Kilburn, it might seem like a difficult decision to make. But with us, can be confident that everytime we send a cleaner they will be reliable and professional in everything they do. You can schedule everything with us via our app and online portal and see from our checklists that you know exactly what you are getting in our cleaning. We also understand that every home in Kilburn is different so overtime as our cleaners get to know your home will tailor it so you can get the most out of your cleaning.
We're Kilburn's most trusted House cleaning service!
POPULAR SERVICES WE OFFER
Commercial Office Cleaning Kilburn, Vacation Rental, Home Organization, Post Renovation Cleaning, Green Eco Friendly Cleaning, Airbnb Turnaround Cleaning, Move In Out Cleaning, Deep Cleaning, Regular Cleaning
AREAS WE COVER IN KILBURN
Every cleaner in Kilburn is highly experienced in the area, you could probably ask them for directions! However, we're your cleaners in Kilburn so let's fully immerse our roles as cleaners and customers. This is to demonstrate that we know your Kilburn really well, and so we also include these different locations: Brondesbury, Brondesbury Park, Kensal Green, Kilburn, South Hampstead, Swiss Cottage and West Hampstead.