New Malden's most reliable domestic cleaning service.
Book a domestic cleaner in New Malden instantly below.

Book
Our dream is to bring you 5* Hotel quality cleaning to your home in New Malden. With our new booking platform you'll be able to book New Malden's best cleaning team with the touch of a button. Just fill out the most essential information on our booking form and our cleaner will come to yours promptly on the day you want.

Clean
Finding exceptional professional cleaners is tough. Not only is it important to have experienced cleaners, but they need to be trained to high standards. We put every cleaner through an intense 5* cleaning training program designed to teach them all correct methods and ways of cleaning efficiently.

Relax
Our expert cleaners will arrive at yours with all the cleaning supplies needed to complete the job. All you need to do is show them around your house and just let them get on with it. You can go enjoy everything New Malden has to offer. Have a nice bibimbap or korean barbeque at one of the many tasty Korean restaurants in New Malden.
GLIMMR HAPPINESS
GUARANTEE
Our 100% Happiness Guarantee ensures that you receive the best cleaning experience. If you're not satisfied with the quality of service, let us know and we'll come back to re-clean at no extra cost.
WHAT'S INCLUDED IN A CLEAN
Living room & common areas
Customise your clean by adding instructions in your online account. They are sent directly to your cleaner's mobile app, ready for the clean.
Customise your clean by adding instructions in your online account. They are sent directly to your cleaner's mobile app, ready for the clean.
SERVICES WE PROVIDE
We are constantly in pursuit of cleaning excellence. We do this by keeping our cleaners and customers happy. We've broken down our cleaning services into 3 main types: Regular, Deep and End of Tenancy Cleaning in New Malden.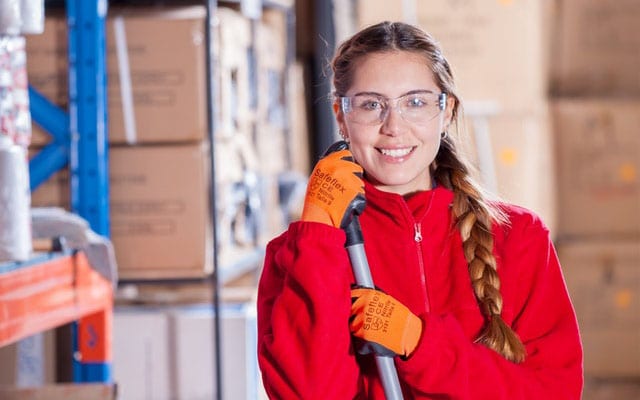 REGULAR CLEAN
Our regularly cleaning services are booked very frequently by our customers. Our most popular cleaning plan is a weekly or biweekly clean. Here our cleaners follow a checklist to make sure that your house is left feeling refreshed and dust free. We'll focus on cleaning all reachable areas of the home including countertops, vacuuming floors, the bathroom, and the kitchen as well as helping to de-clutter your home.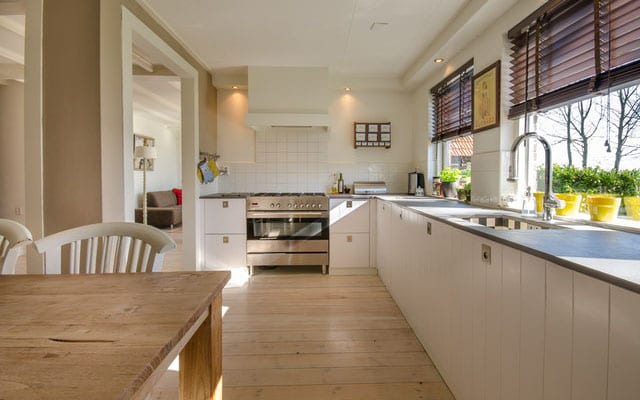 DEEP CLEAN
Our deep cleaning service does everything a standard clean does but adds a layer of intensity. Our cleaners will go deep into every corner and skirting board to really scrape out all the dirt that is lying there. It is a very intense job that we would definitely recommend you hire a professional for. Fortunately, you can rely on our services as we have completed at least a thousand deep cleans in our lifetime for residents of New Malden. You can be confident that we'll give your house the scrub it deserves.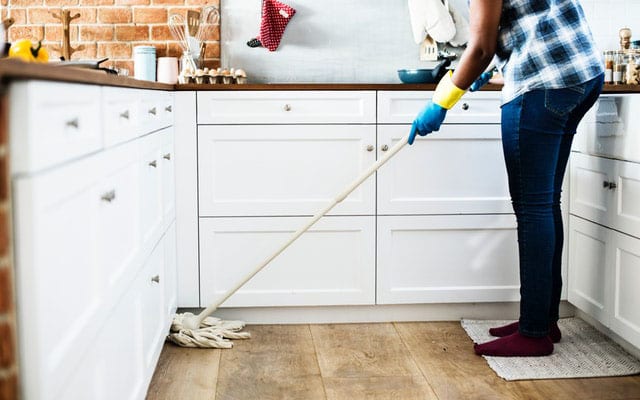 END OF TENANCY CLEAN
Our end of tenancy cleaning in New Malden is our most intense clean. For us it is the creme de la creme and really allows us to put our cleaning skills to the test. Our aim is to turn a used home into one that is fit for a queen and completely spotless, as if it is to be displayed in a brochure. We'll pull out all the stops, moving all furniture and getting rid of every little bit of dust in the house around. With our end of tenancy cleaning in New Malden you can be confident that you will get your deposit back and we have successfully worked with landlords and property managers to ensure that their properties are in great condition for the next tenant.
Glimmr is made up of friendly home cleaning professionals that go the extra mile to provide QUALITY house cleaning service every time! We understand the importance of a clean, and happy home. We are here to help you achieve that. You can expect from us a transparent and seamless experience from start to finish. A simple booking is the first step you need to take before Glimmr comes in and WOWS you with a spotless cleaning, excellent customer service, and friendly cleaners!
OPERATING HOURS
8 AM - 5 PM
Monday to Sunday
PHONE NUMBER
020 8158 8505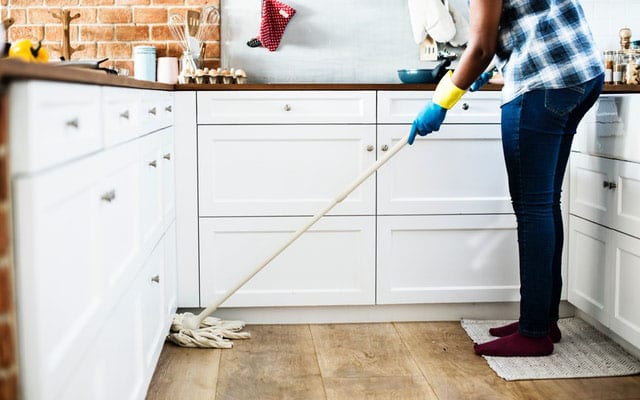 BOOK ON THE RUN
We're mobile friendly. Book just as easily from your mobile phone as you can on your computer.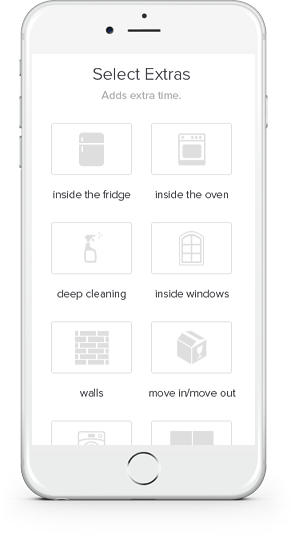 Customize your service
Use our checklists to ensure no spots are missed, or chat directly with your cleaner for special requests.
THE HIGHEST STANDARDS. THE HAPPIEST CUSTOMERS.
Are you a commercial space?
What other types of cleaning are there
FREQUENTLY ASKED QUESTIONS
Glimmr offers move out cleanings as an extra priced service to reflect the extra time needed for baseboards, uncleaned carpets, and other areas that have been hidden by furniture for quite some time. 
Please note that we are unable to guarantee your deposit. In addition, your cleaning professional is unable to move heavy furniture or climb ladders, as per our safety policy.
Yes, Glimmr cleaners are equipped with most of the safe, family and pet friendly supplies needed to give your home a sparkle at no extra charge!
The only items we need you to provide are a hoover, a mop and a bucket.
Please let us know if you would like to provide your own special supplies by adding a note to your account after you book.
Glimmr only accepts credit/debit card payments for service. Card transactions for one time cleans are usually charged within one week of booking the clean. Card transactions for reccuring cleans are usually charged within one week of carrying out cleaning activities.
Our pricing is based on the number of bedrooms and bathrooms. Simply go to our booking page and enter this information and you will your price.
Glimmrs's hours of operations are 8:00 am to 5:00 pm. Our last scheduled service starts at 4:30 pm.
Our one hour window allows us to handle the unpredictability of cleaning services.  Homes are different sizes and require different levels of effort needed to make them clean.  So predicting the time spent at a home is incredibly difficult. In addition, we have to deal with other unpredictable factors like traffic, weather etc. Thanks so much for understanding.
If you have booked a cleaning based on an arrival window (8:30 to 9:30 for example), this denotes that the team can be there anytime during this period.  We will reach out to you if there are any major issues however. Alternatively, please contact us here to check on your service.
You can have a look at date and time availability when you are at checkout.
If you are not happy with your service, the let us know ASAP. If you're not happy with your cleaning, we will come out and re-clean. If you still don't think we did a good enough job to recommend us to your friends, we'll refund your money!
YOU'RE ONE STEP AWAY FROM A HAPPY HOME
CLEANERS NEW MALDEN
New Malden is a suburb in the south west of London within the Royal Borough of Kingston. It is 9 miles southwest from Charing Cross. New Malden is informally known as 'Little Korea' with around 20,000 Koreans living in New Malden. This makes it the largest Korean community in the whole of Europe. There are 3 golf course, a cricket club that was voted as one of the 12 most beautiful cricket grounds in England, making New Malden not short of anything to do. If you're looking for amazing Kimchi, Korean BBQ or a great Bibimbap, then New Malden High Street is the place to go with a plethora of Korean restaurants to choose from. Trains from New Malden take 22 minutes to London Waterloo.
Why Choose Glimmr Cleaning?
You will find our domestic cleaning in New Malden to be unparalleled by any other cleaning company. Our key to success is constant improvement. We constantly seek feedback from our customers on the quality of our cleaning and look to address any issues customers may have. By having this approach we have created thousands of customers who love our services. Our reviews speak for themselves as they are consistently top rated on all the major review sites online. Book a Glimmr cleaning now to have full peace of mind!
We're New Malden's most trusted House cleaning service!
POPULAR SERVICES WE OFFER
Commercial Office Cleaning New Malden, Vacation Rental, Home Organization, Post Renovation Cleaning, Green Eco Friendly Cleaning, Airbnb Turnaround Cleaning, Move In Out Cleaning, Deep Cleaning, Regular Cleaning
AREAS WE COVER IN NEW MALDEN
Every house in New Malden deserves our cleaning services, so we aim to cover as many areas that we can. These include: Beverley Park, Coombe Hill, Coombe Vale, Kingston Vale, New Malden, Old Malden, Roehampton Vale and St James.