Orpington's most reliable domestic cleaning service.
Book a domestic cleaner in Orpington instantly below.
Glimmr uses an easy user-friendly process for our clients in Orpington. We ensure each stage is handled with precision and professionalism for your comfort and satisfaction.

Book
Can booking a clean be as easy as 1, 2, 3? Yes… With Glimmr cleaning services, you only have to fill in your contact details, choose your service with any extras and finally payment. Our cleaning process takes only 60 seconds which has been designed to make our customers stress-free.

Clean
Whilst our booking form is simple, our whole cleaning process is too. As we have heavily invested into the quality of our cleaners and equipment, our cleans are one of the most effective and efficient in the country, we're one of the only companies to offer truly premium cleaning services in Orpington.

Relax
Once you have booked with us, the payment process is very simple, transparent and cash-free. As you've realised, there is a running theme of simplicity and efficiency. Hence, book our Glimmr cleaners in Orpington and you can leave your weekends to hanging out with friends.
GLIMMR HAPPINESS
GUARANTEE
Our 100% Happiness Guarantee ensures that you receive the best cleaning experience. If you're not satisfied with the quality of service, let us know and we'll come back to re-clean at no extra cost.
WHAT'S INCLUDED IN A CLEAN
Living room & common areas
Customise your clean by adding instructions in your online account. They are sent directly to your cleaner's mobile app, ready for the clean.
Customise your clean by adding instructions in your online account. They are sent directly to your cleaner's mobile app, ready for the clean.
SERVICES WE PROVIDE
Although we have thousands of customers, we know that every home is different. Whether you live in an apartment, town house, detached or semi-detached house, they all have different interior structures and needs. We have helpfully created 3 different types of cleans so that our customers can get the Orpington clean that they need.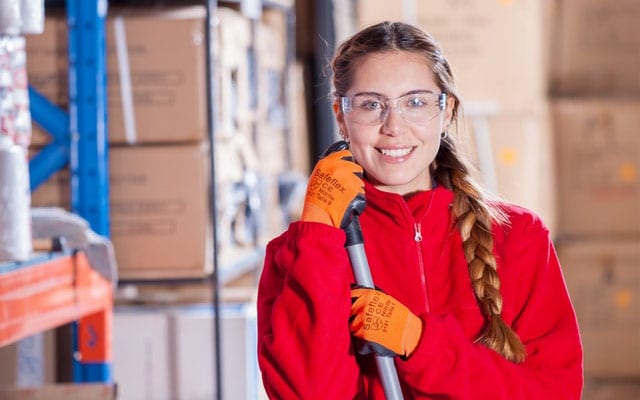 REGULAR CLEAN
Regular cleans are booked because everyone knows that the house can get very messy, don't worry! We're not blaming you, it's definitely your sister! Let us handle the cleaning and forget all the stress and nagging that can come along with a messy house. We see regular cleans as a maintenance clean, so ideally it should be booked weekly or biweekly. However, it's up to you to define "regular" but it is a suggestion because our customers book our cleans to that frequency. We will declutter your house, clean those surfaces and those countertops, letting your home become more breathable and surprise-visitor-friendly.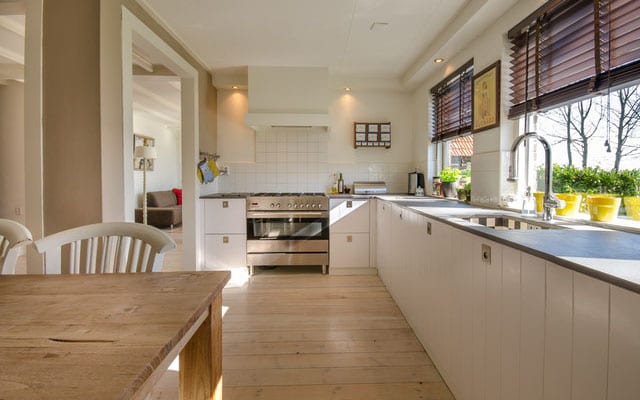 DEEP CLEAN
The deep cleaning that Glimmr provides is one that is more intense than the regular cleans, and this also means that you don't need to book this as frequently because it's for those areas in the house that are often neglected. Our domestic cleaning in Orpington is of high-quality, which means our cleaners know how to do the job and can provide an amazing cleaning experience for your walls, behind appliances, corners and areas you're afraid to touch! Book our cleaning services every month for a happy home!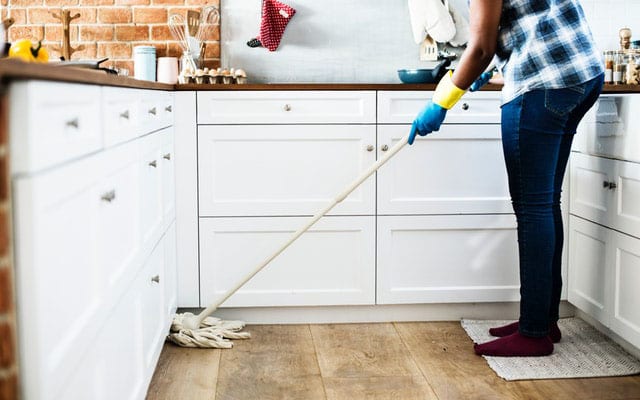 END OF TENANCY CLEANING ORPINGTON
End of tenancy cleaning in Orpington is what we're very, very known for - and that's to be humble. We are famous for our cleaning service because, at the end of the day, we know how to make both landlords and tenants happy. Our cleaners are provided with a checklist to which they follow and removes any uncertainty. End of tenancy cleaning in Orpington seems daunting to the every Jane and John, but our cleaners enjoy ensuring that very occupant can leave satisfied and enter satisfied. Move out of the home stress-free, and as a landlord, move someone into your home-stress free!
Glimmr is made up of friendly home cleaning professionals that go the extra mile to provide QUALITY house cleaning service every time! We understand the importance of a clean, and happy home. We are here to help you achieve that. You can expect from us a transparent and seamless experience from start to finish. A simple booking is the first step you need to take before Glimmr comes in and WOWS you with a spotless cleaning, excellent customer service, and friendly cleaners!
OPERATING HOURS
8 AM - 5 PM
Monday to Sunday
PHONE NUMBER
020 8158 8505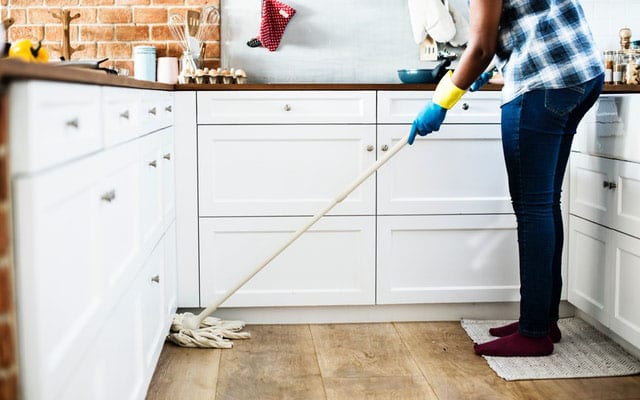 BOOK ON THE RUN
We're mobile friendly. Book just as easily from your mobile phone as you can on your computer.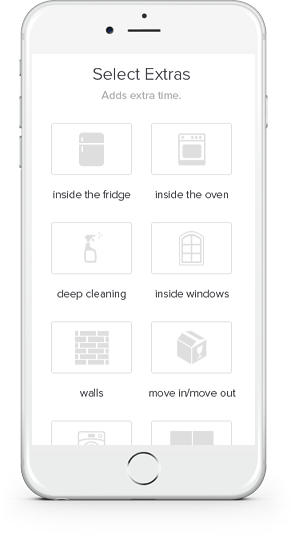 Customize your service
Use our checklists to ensure no spots are missed, or chat directly with your cleaner for special requests.
THE HIGHEST STANDARDS. THE HAPPIEST CUSTOMERS.
Are you a commercial space?
What other types of cleaning are there
FREQUENTLY ASKED QUESTIONS
Glimmr offers move out cleanings as an extra priced service to reflect the extra time needed for baseboards, uncleaned carpets, and other areas that have been hidden by furniture for quite some time. 
Please note that we are unable to guarantee your deposit. In addition, your cleaning professional is unable to move heavy furniture or climb ladders, as per our safety policy.
Yes, Glimmr cleaners are equipped with most of the safe, family and pet friendly supplies needed to give your home a sparkle at no extra charge!
The only items we need you to provide are a hoover, a mop and a bucket.
Please let us know if you would like to provide your own special supplies by adding a note to your account after you book.
Glimmr only accepts credit/debit card payments for service. Card transactions for one time cleans are usually charged within one week of booking the clean. Card transactions for reccuring cleans are usually charged within one week of carrying out cleaning activities.
Our pricing is based on the number of bedrooms and bathrooms. Simply go to our booking page and enter this information and you will your price.
Glimmrs's hours of operations are 8:00 am to 5:00 pm. Our last scheduled service starts at 4:30 pm.
Our one hour window allows us to handle the unpredictability of cleaning services.  Homes are different sizes and require different levels of effort needed to make them clean.  So predicting the time spent at a home is incredibly difficult. In addition, we have to deal with other unpredictable factors like traffic, weather etc. Thanks so much for understanding.
If you have booked a cleaning based on an arrival window (8:30 to 9:30 for example), this denotes that the team can be there anytime during this period.  We will reach out to you if there are any major issues however. Alternatively, please contact us here to check on your service.
You can have a look at date and time availability when you are at checkout.
If you are not happy with your service, the let us know ASAP. If you're not happy with your cleaning, we will come out and re-clean. If you still don't think we did a good enough job to recommend us to your friends, we'll refund your money!
YOU'RE ONE STEP AWAY FROM A HAPPY HOME
CLEANER ORPINGTON
Orpington is rich, in several ways, from amazing historic discoveries like Stone Age tools, to fruit farms to shopping centres, Orpington is a place to visit, or re-discover as a local. There are many activities to do too, like the Walnuts Leisure Centre, which has numerous facilities, like swimming pools, squash courts, gyms, sauna, steams, badminton, basketball and trampolining. Wow! So many… there's far too many activities to do in Orpington, and things to see like the pond at Priory Gardens. Orpington is family-friendly, and it's also friend-friendly, if that makes sense. Bring your friends or family to these activities and you'll have a great bonding experience which you may have missed out on because you've been spending your Sundays cleaning in Orpington instead of spending time on them… So, leave the cleaning to us and Glimmr cleaning will sort everything out!
Why Choose Glimmr Cleaning?
Our Orpington location has been part of Glimmr cleaning since the start, which means we've been actively cleaning hundreds of various homes and landmarks in Orpington. Let us deal with any woes you have or any struggles - that is related to cleaning! Our cleaners are the best and are expert in their fields, this is all just following our hero Adam Smith's economic philosophy, to let divide labour up accordingly. So, we've introduced ourselves to you, talk to us and we'll start a nice cleaning, reliable and trustworthy cleaning relationship.
We're Orpington's most trusted House cleaning service!
POPULAR SERVICES WE OFFER
Commercial Office Cleaning Orpington, Vacation Rental, Home Organization, Post Renovation Cleaning, Green Eco Friendly Cleaning, Airbnb Turnaround Cleaning, Move In Out Cleaning, Deep Cleaning, Regular Cleaning
AREAS WE COVER IN ORPINGTON
We want our customers to be happy, and we want our customers to feel comfortable referring us to their friends. We purposely have a wide coverage so that you won't feel that you are out of the catchment area. Our cleaning orders can be fulfilled from the following places: Petts Wood, Chelsfield, West Wickham, Bromley, Downe, Biggin Hill, Chislehurst, Crockenhill, Beckenham and Sidcup.