What to Keep In Your Essential Cleaning Toolkit
It doesn't matter if you are a homeowner or a domestic cleaner offering cleaning services in Cardiff, your cleaning can only be as good as the tools you have in your toolkit. For effective routine cleaning or deep cleaning, you must acquire the right tools. Some tools and materials are more important than others because they are effective for multiple cleaning tasks.
It can get confusing to decide what those essential materials and equipment are. Here is a list of the essential items and equipment for your cleaning toolkit. With these in your cleaning arsenal, you can tackle any stains, dirt, or cleaning task.
Essential cleaning materials for your toolkit
Baking Soda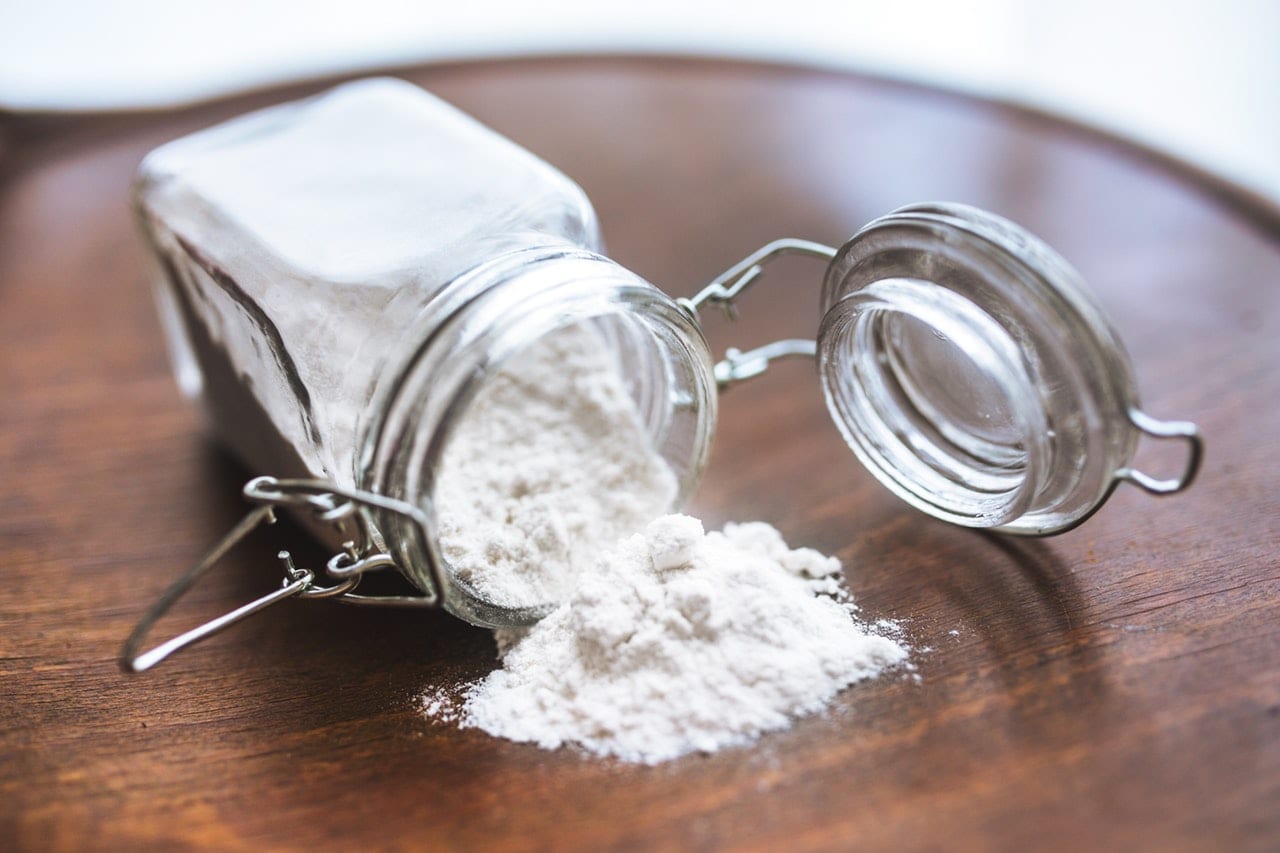 Hardly any cleaning toolkit can be complete without baking soda. It is a mild abrasive and acts as a natural deodorizer. Baking soda is effective to scrub out grease, grime, dirt, limescale, stains, and much more. It is vital to a deep cleaning routine and can clean floors, rugs, appliances, toilets, sink, faucets, clothes, and so on.
White vinegar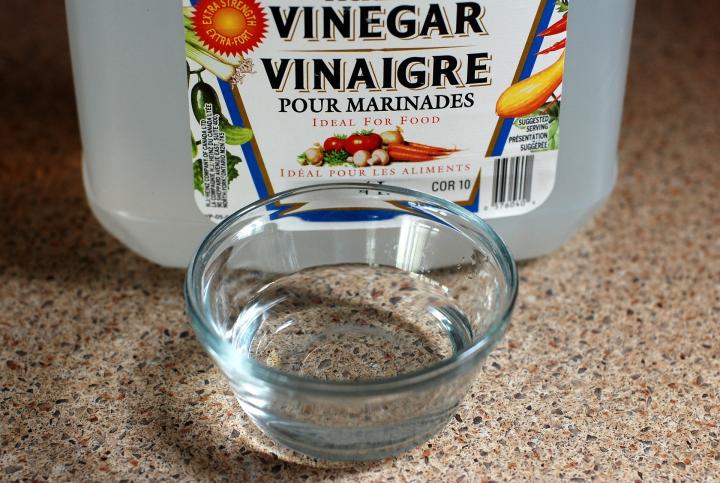 White vinegar serves as a multi-purpose kitchen material. It can be used in cooking as well as cleaning the home. White vinegar is a powerful and safe deodorizer, disinfectant, cleaner, and degreaser. It can be used to clean almost everything in the home. It is highly versatile.
Disinfectant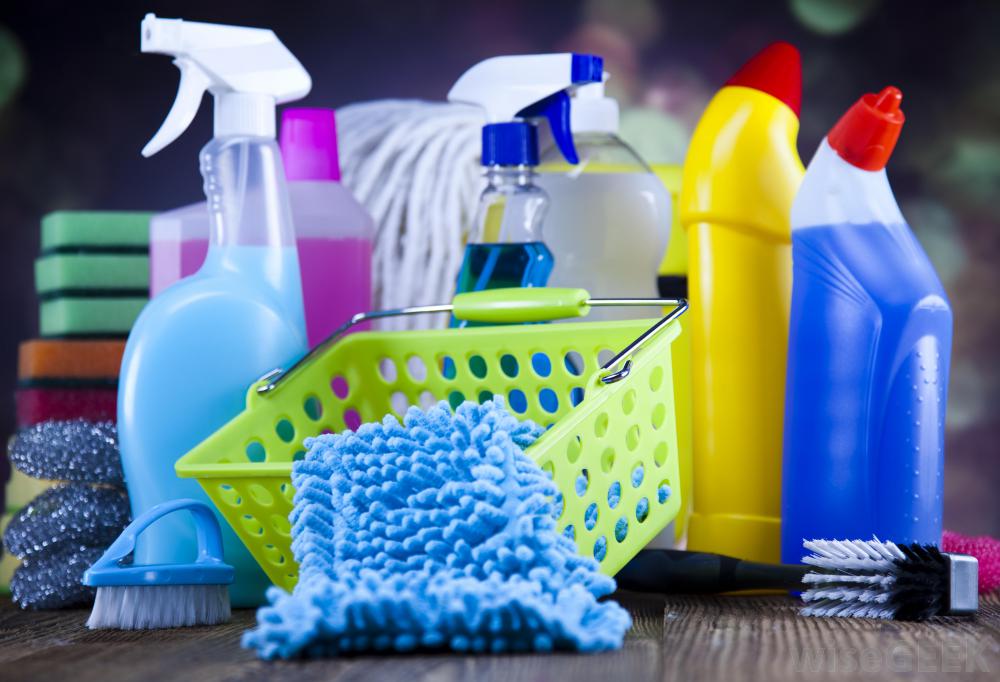 Cleaning is incomplete without an effective disinfectant. A disinfectant is used to clean things that we touch frequently, especially surfaces and objects. You can stock a homemade disinfectant that is safe for the environment. Simply mix one part water, with one part rubbing alcohol in a bottle.
All-purpose cleaner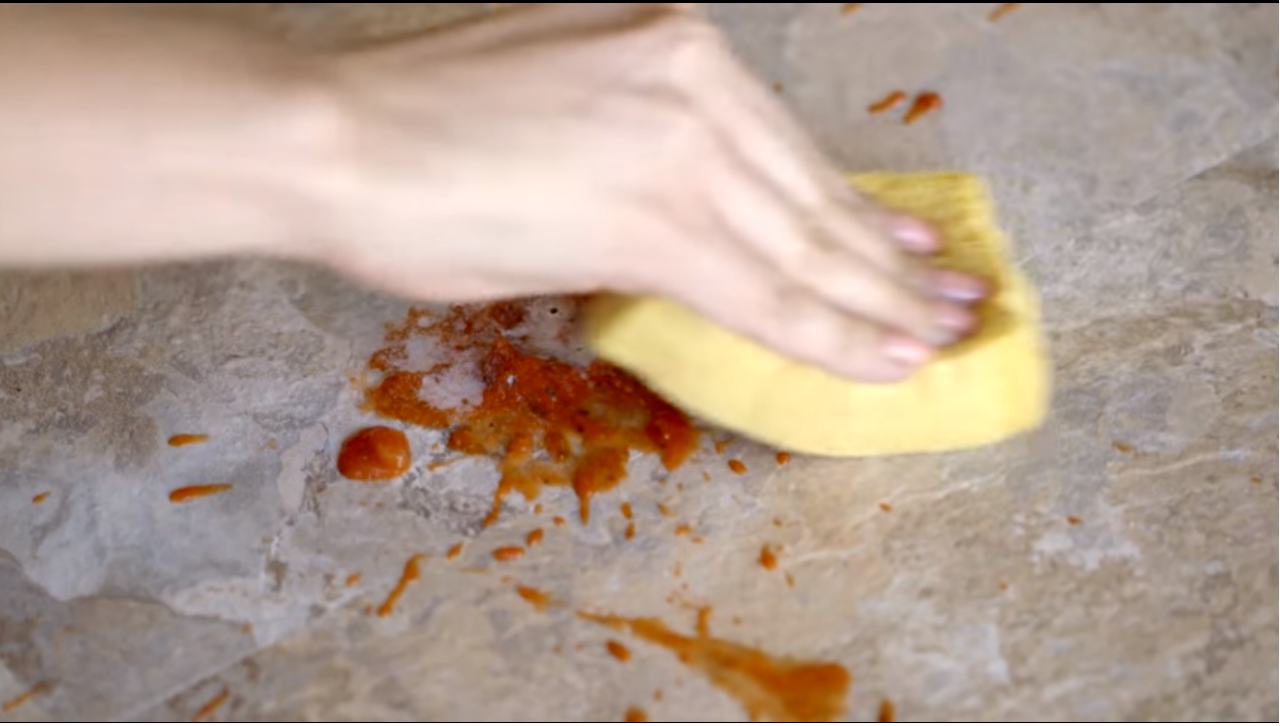 All-purpose cleaners are used to clean almost everything in the home. This include surface cleaning like furniture surface, countertops, appliances, and much more. An all-purpose cleaner may not clean clothing stains, and surfaces like windows.
Rubbing alcohol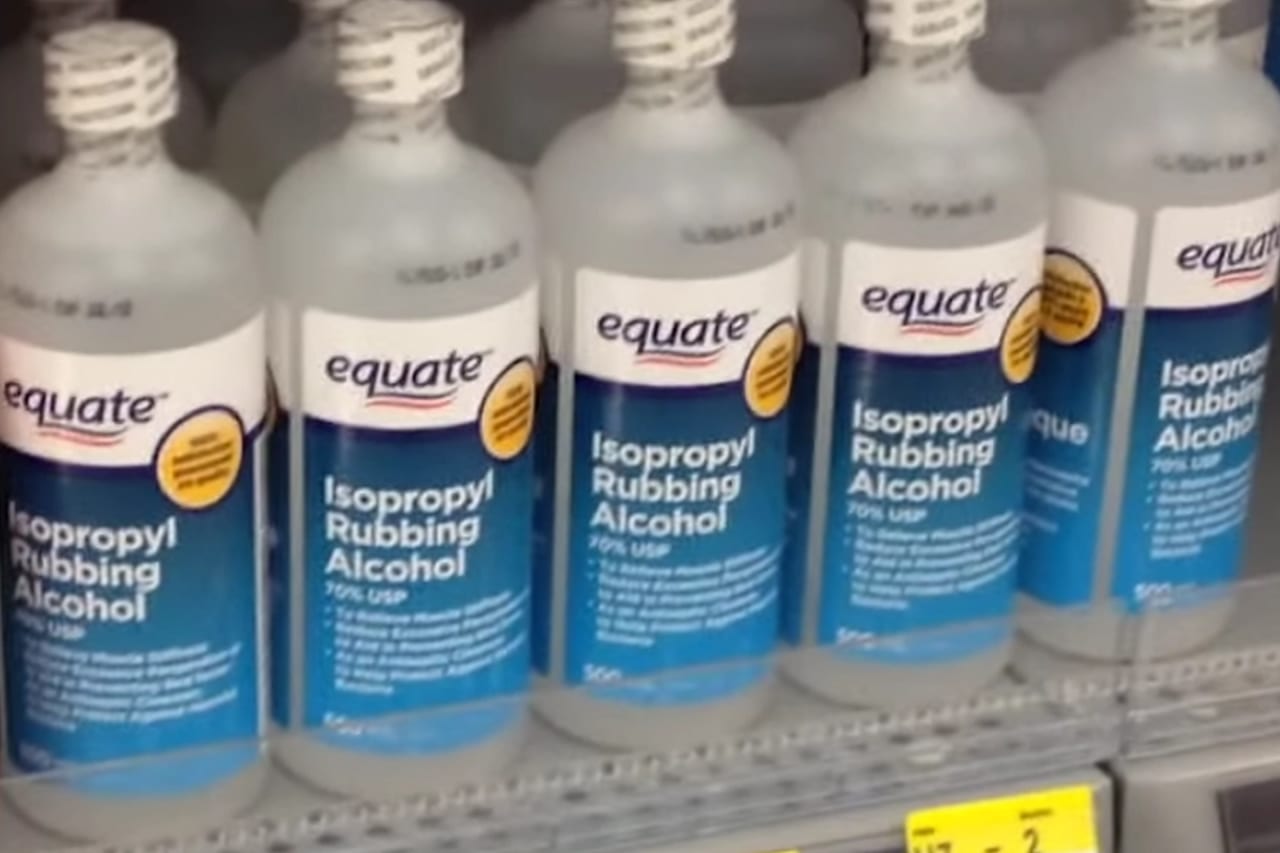 Rubbing alcohol is a strong disinfectant suitable for cleaning most places in the home.  It can effectively sanitize surfaces that accommodate germs and bacteria.
Dish washing soap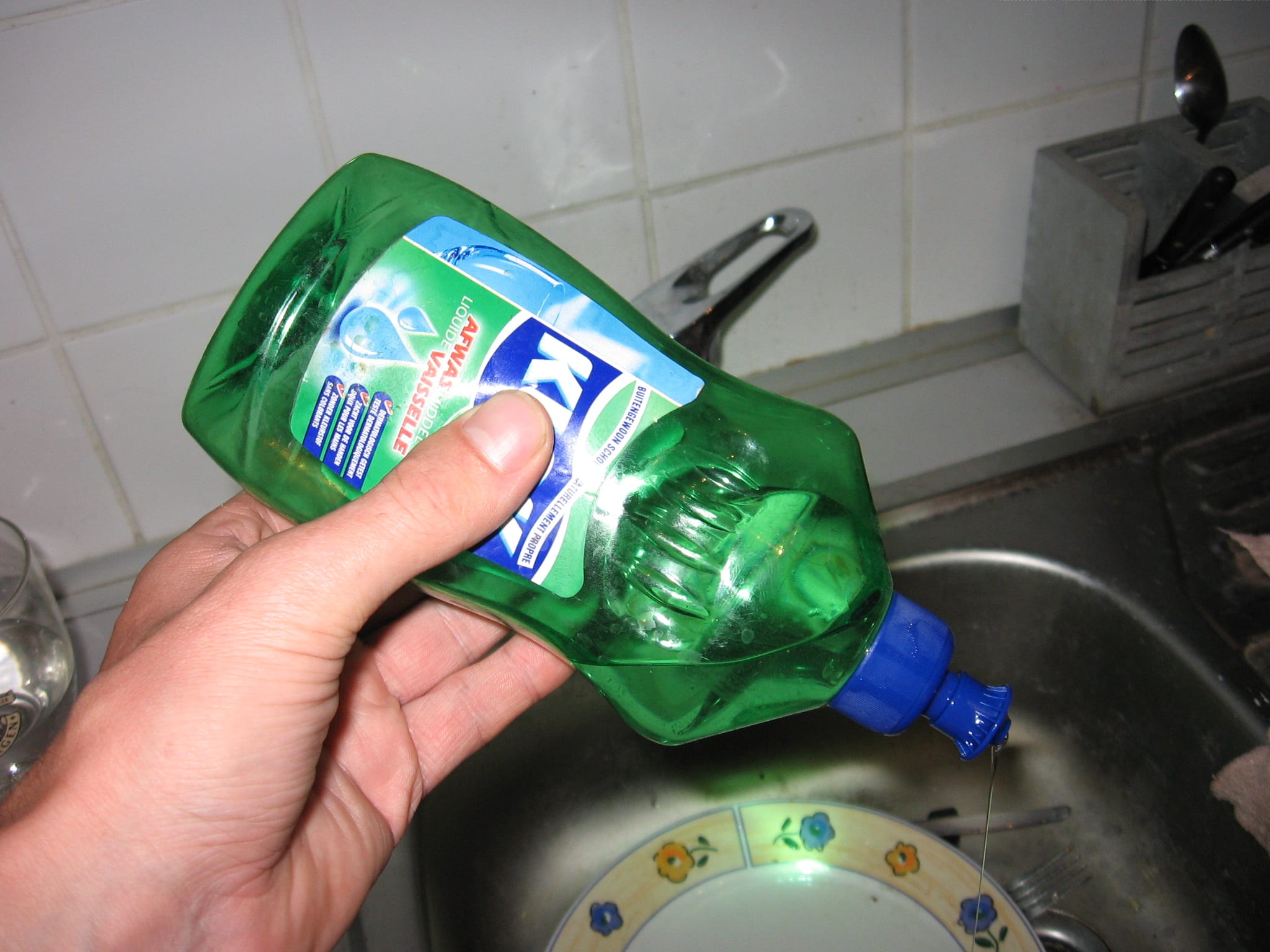 Dish soap is a common material in the kitchen. It is important for all-around home cleaning. Dish soap cuts across dirt and removes them without harming any surfaces or the integrity of a material. A little dishwashing soap is all you need most times to obtain soapy water or complete your homemade cleaning solution.
Essential oils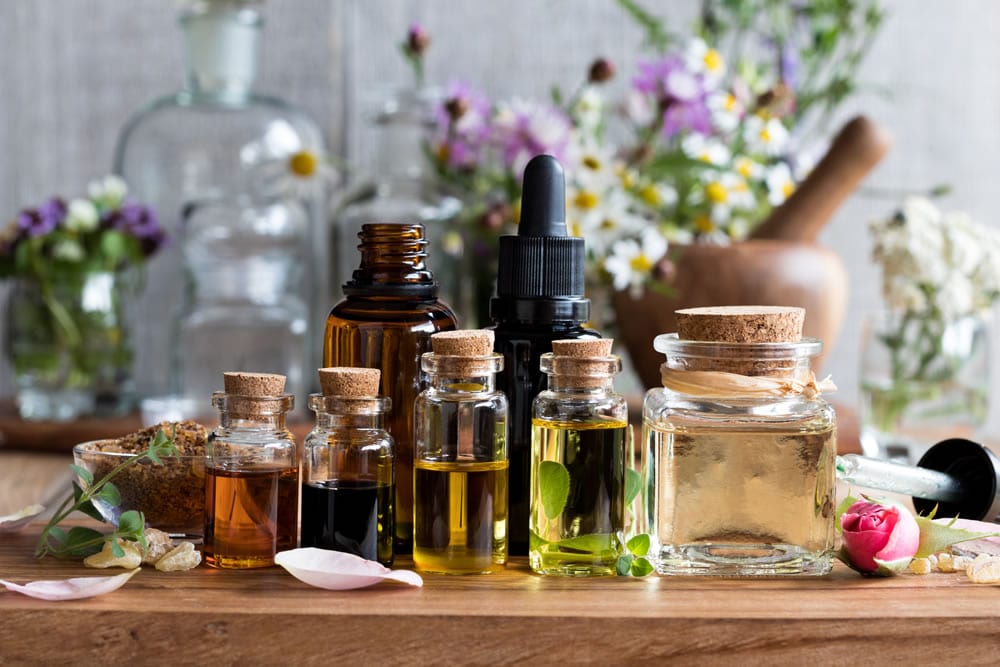 Essential oils are an optional item in our essential cleaning materials list. They are popular oils derived from plants and can make a significant difference to your cleaning routine. They have disinfecting properties and add a wonderful fragrance to homemade cleaners. Examples of essential oils include lemon, orange, and lavender oils.
Other materials (optional items) include:
Lemons
Castille soap
Borax
Hydrogen peroxide
Homemade window/glass cleaner- 1 part vinegar + 1 part water.
Ammonia
Olive oil
Essential cleaning tools and equipment for your toolkit
These tools and equipment are relevant to your cleaning arsenal. They should be maintained properly to remain effective and useful for all kinds of cleaning.
Microfibre Cloth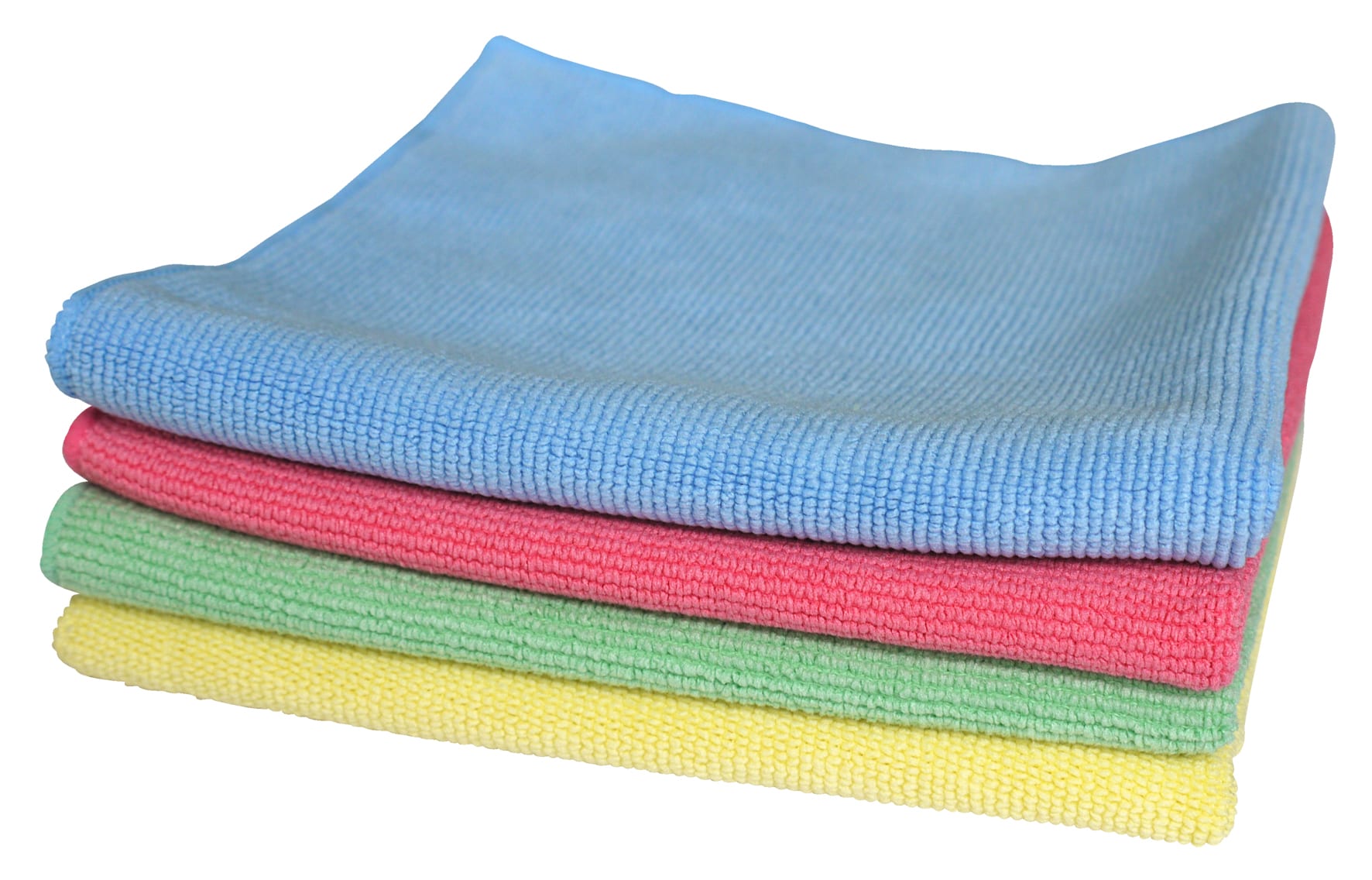 Have a few microfibre cloths in your essential toolkit. Microfibre cloths are important to domestic cleaners who provide cleaning services in Cardiff. They effectively absorb dust and dirt without leaving residues. They are also easy to wash afterwards. Do not use them to clean grease as such stains won't come off easily.
Old Toothbrush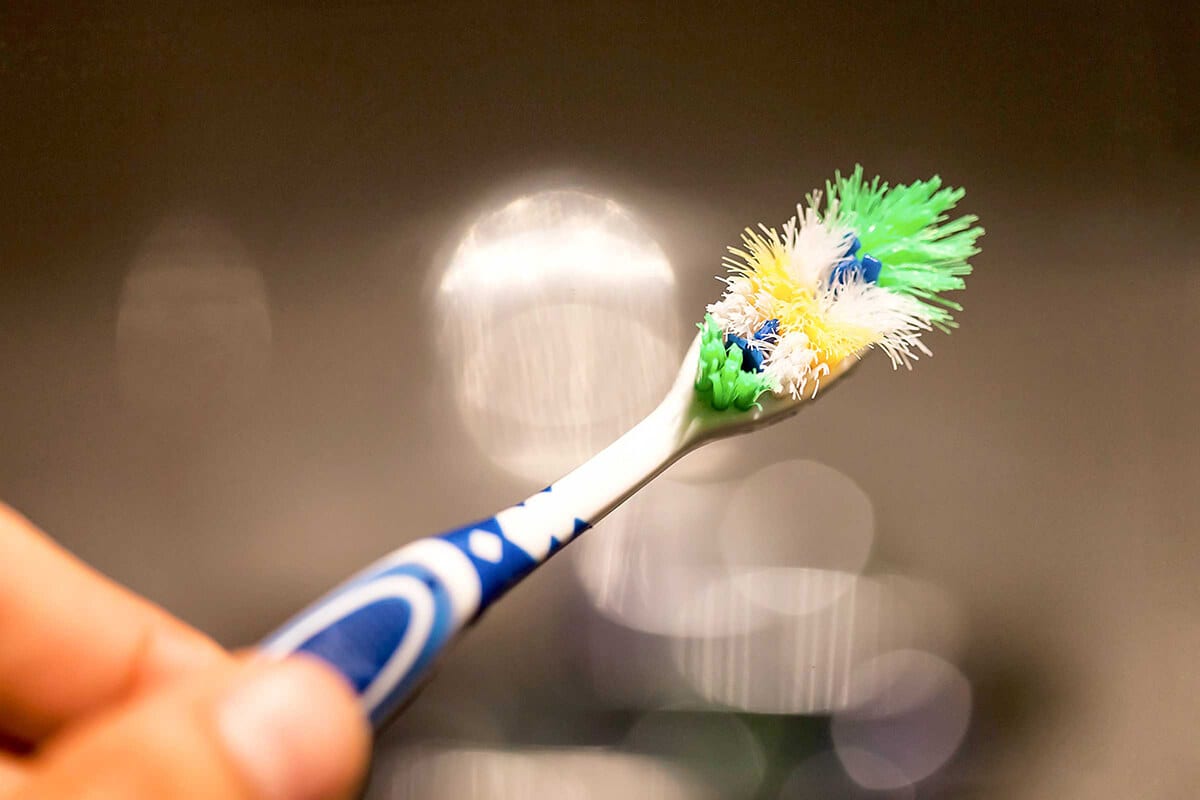 An old toothbrush does wonders for a regular cleaning routine. They can reach into crevices, nooks, and crannies for a thorough clean. Disinfect the brush after each use and keep it among your cleaning supplies.
Paper Towels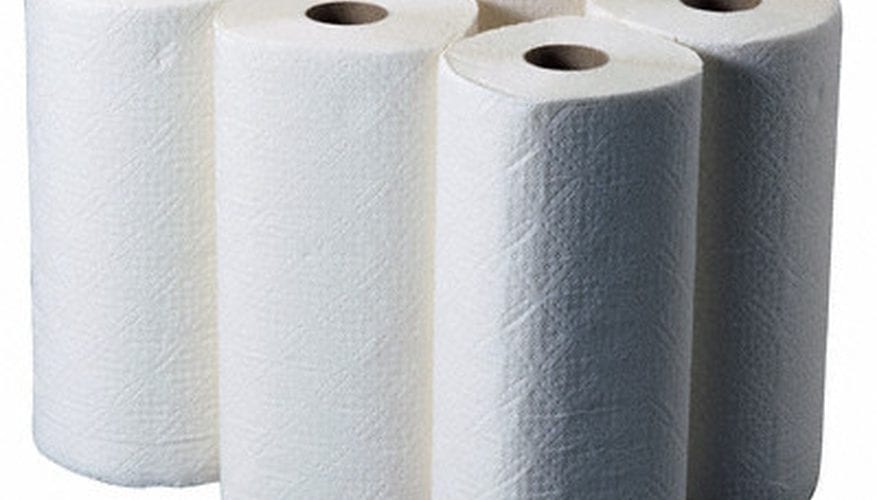 Paper towels are disposable, absorbent towels made of paper. They are extremely effective for wiping areas dry and you can discard them afterwards.
Scrub Brushes and Sponge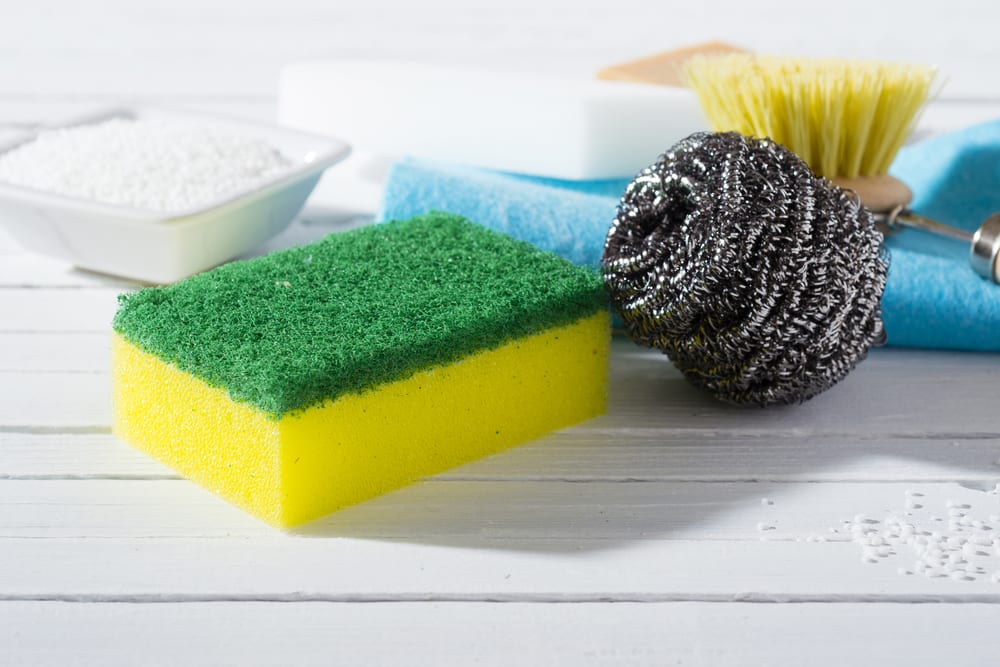 Scrub brushes have strong bristles needed for an effective scrub. Some hard surfaces require scrub brushes to rid them of dirt and built-up grime. Sponges are milder on surfaces but are equally used to scrub off dirt. Purchase sponges that do not scratch surfaces. Rinse both tools after use and allow to dry before keeping them with other cleaning supplies.
Broom and Dustpan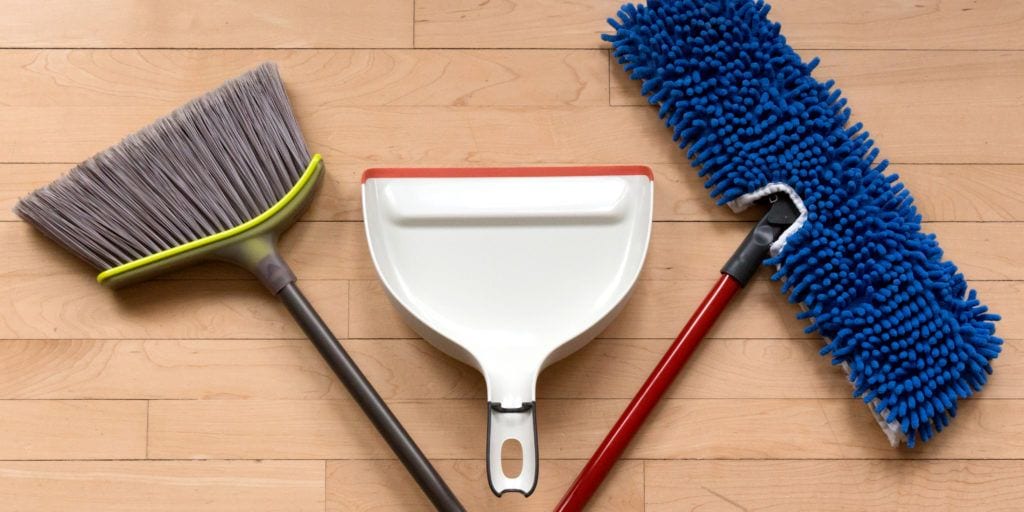 Glimmr believes in the cleaning power of a good broom. It is a significant part of our cleaning services in Cardiff city centre. A broom is more essential than you think for cleaning hard floors, removing dust, and getting into some hard to reach places. Purchase a broom of good quality and clean it regularly.
Spray Bottles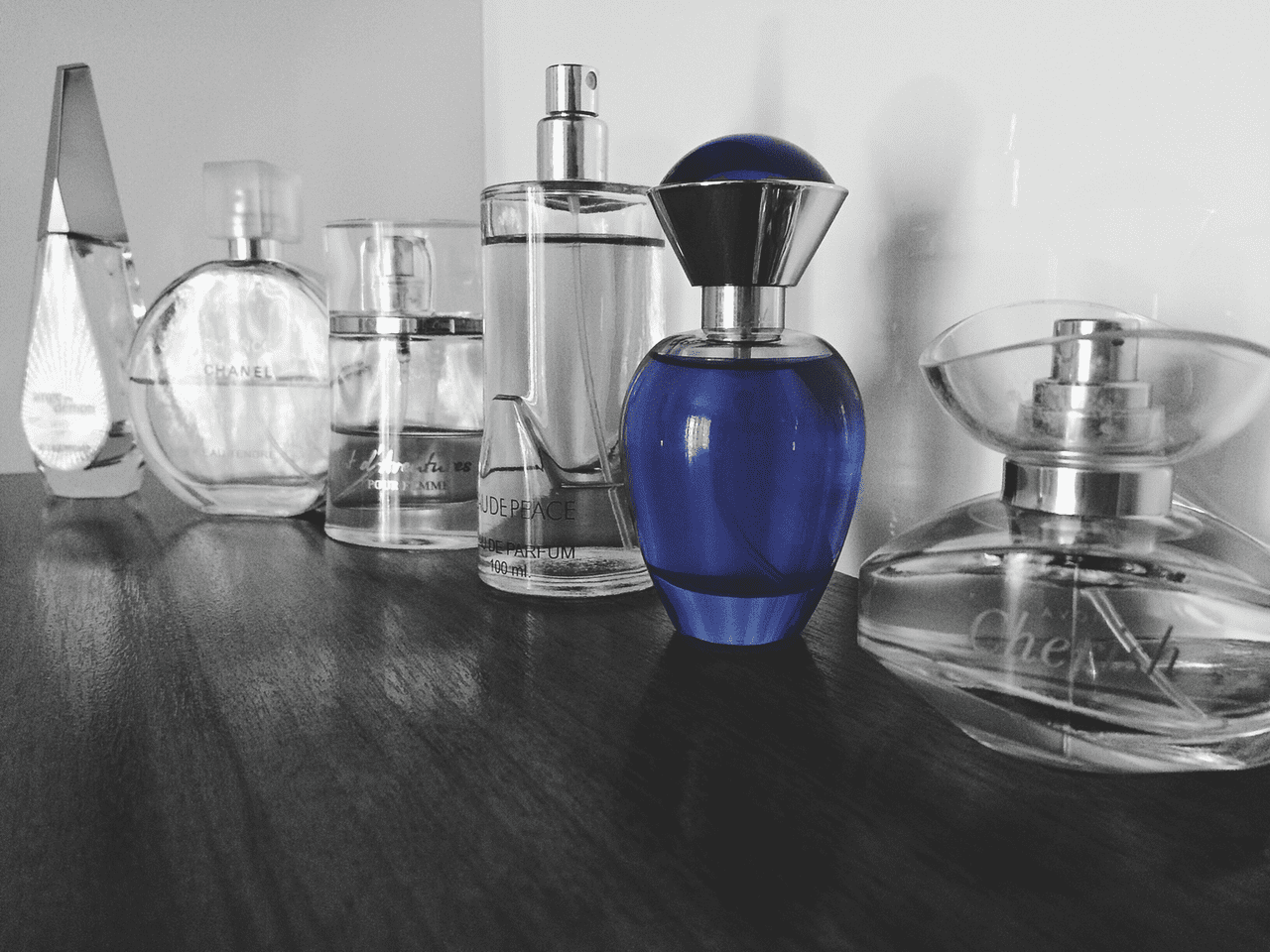 When you need to make a homemade cleaner or just spritz water, you need a spray bottle handy. Rinse them after use and keep them safe.
Mop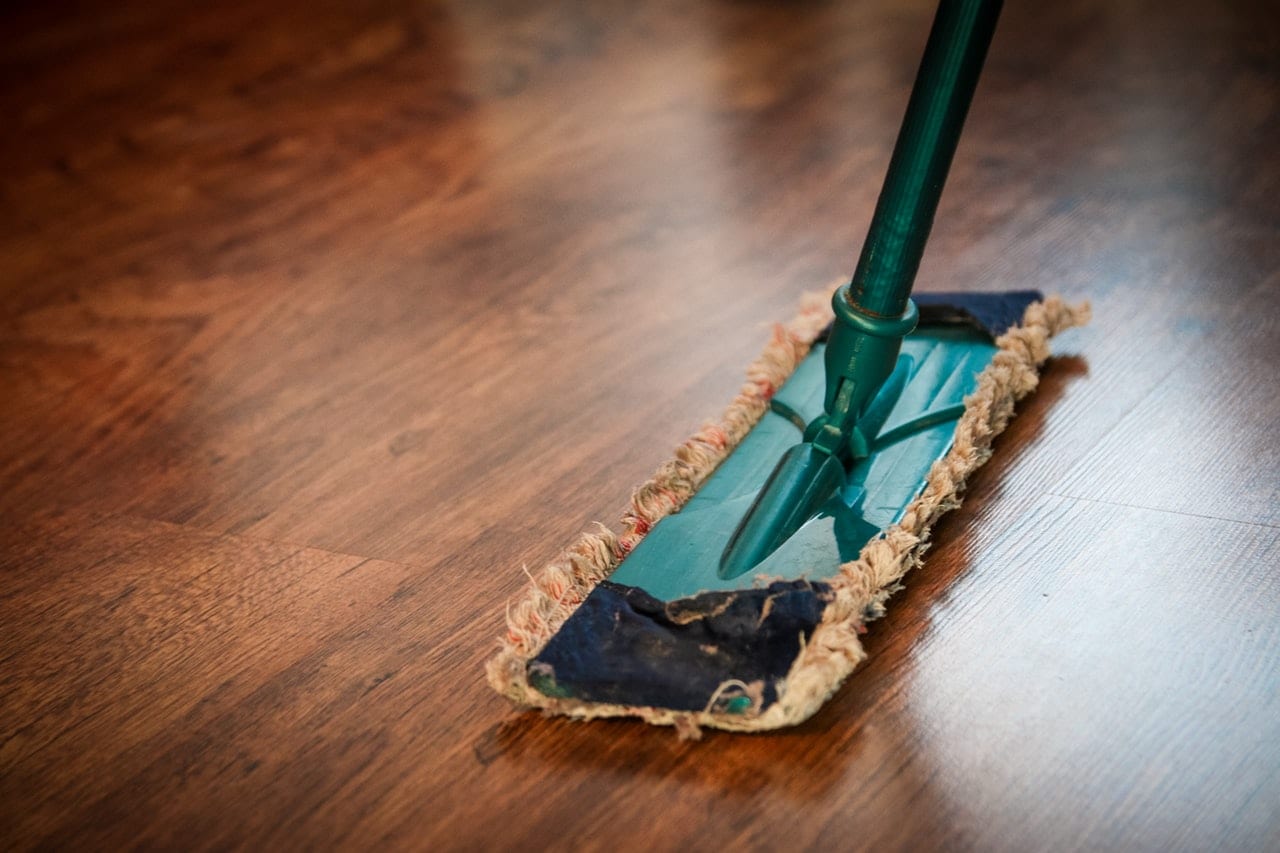 A sturdy mop is an invaluable part of your cleaning supplies. It can be used to clean floors efficiently. There are different types of mops available in the market but your choice should depend on the type of floors in your home.
Vacuum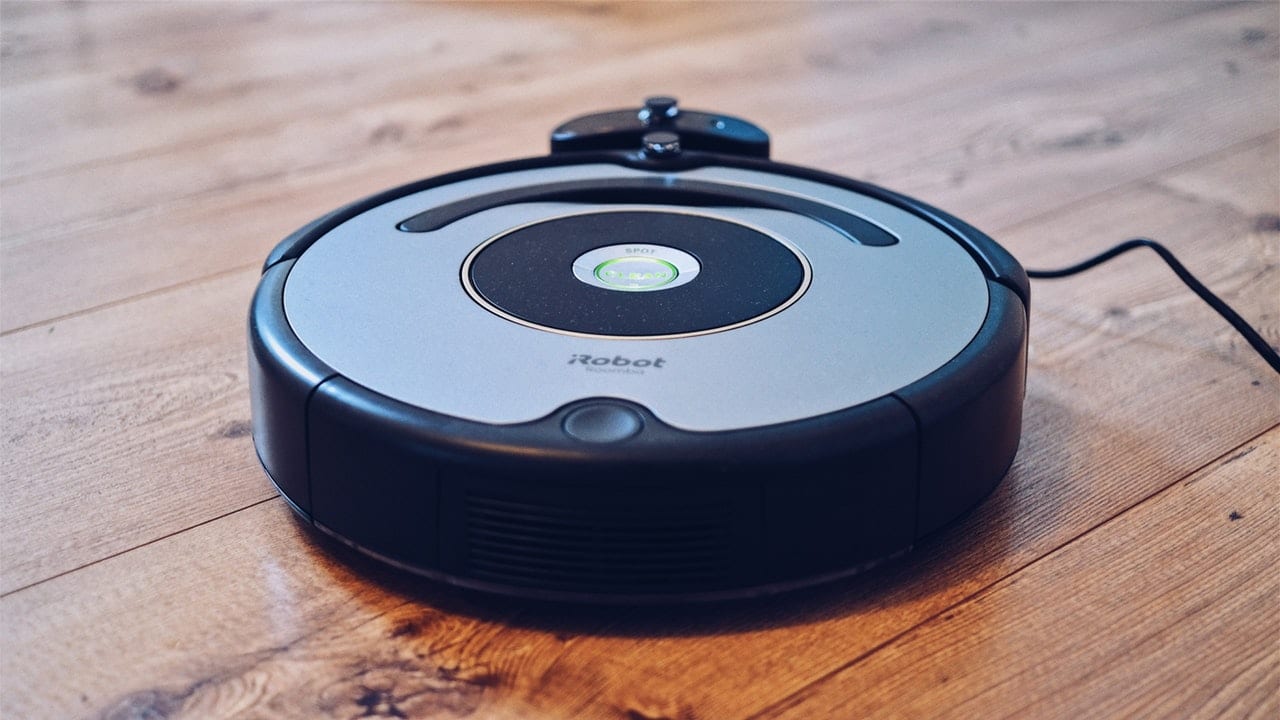 A vacuum is vital to cleaning. If you must clean a home, office, or any living space, a good vacuum cuts your work in half. Vacuums come with various attachments that serve different purposes in cleaning. Choose a vacuum that is versatile with appropriate attachments.
Caddy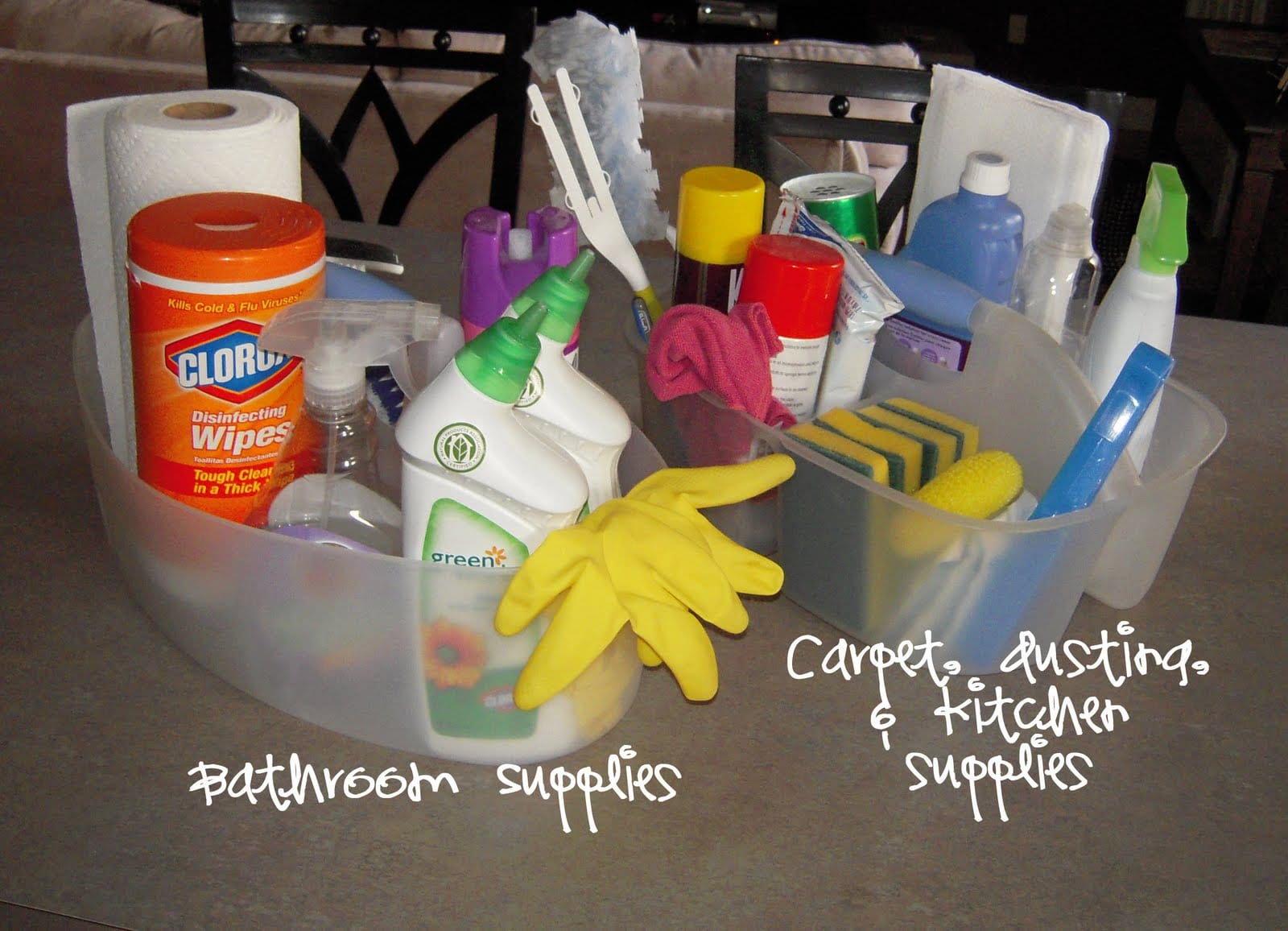 A caddy is important if you do not enjoy carrying individual cleaning materials from room to room. Purchase a sturdy caddy with enough space to hold your essential cleaning materials and tools. Ensure it is of good quality to last you a while.
Hand duster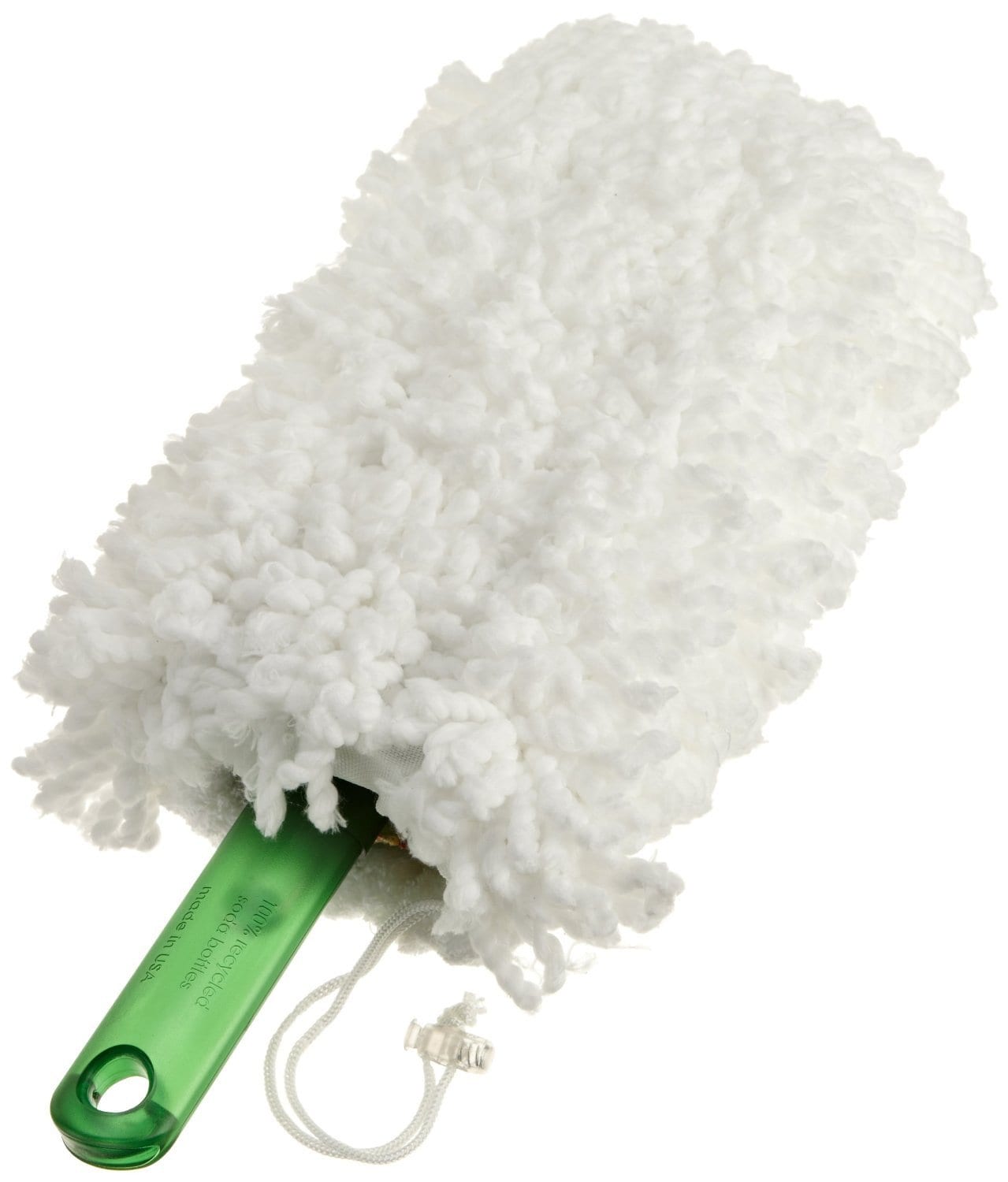 A hand-held duster makes it easier to maintain clean, dust-free furniture. It may be useful for cleaning fans and light fixtures. It is advisable to purchase a hand duster with a removable and washable duster.
Other tools/equipment (optional items) includes:
Rubber gloves
Swiffer
Funnel
Cups and spoons
Squeegee
Glimmr is equipped with all the essential materials and tools for deep cleaning services in Cardiff. You can book our one-off house cleaning in Cardiff to get you ahead and save time on purchasing the tools you need. Glimmr ensures that every tool is used at its highest capacity to give you a bright, clean home.